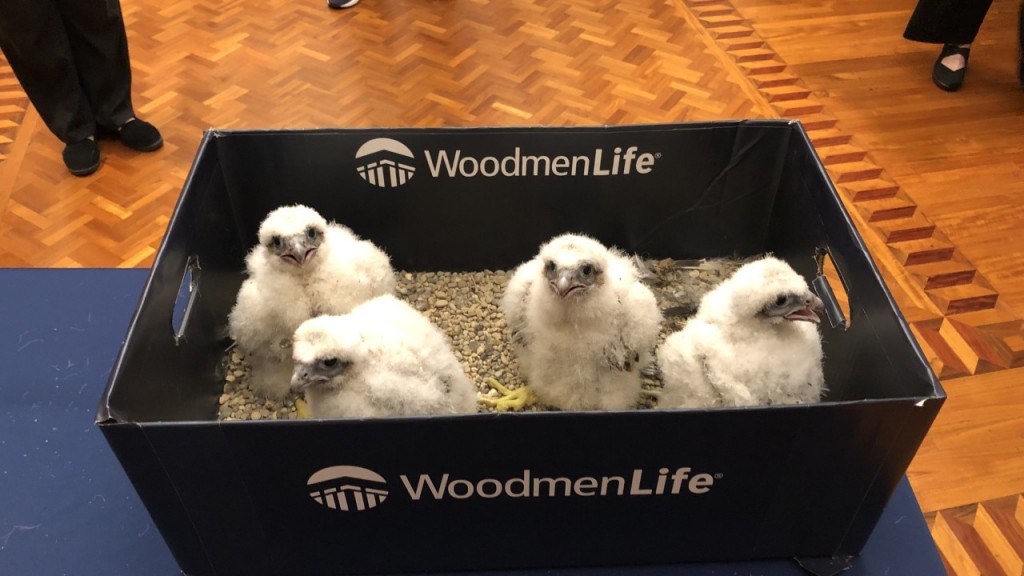 OMAHA, Neb. (KLKN) — Want to name a falcon?
Omaha's WoodmenLife Tower is hosting a contest to name its newest residents – four female Peregrine falcons.
The tower's falcon family tree stretches back nearly three decades to 1992.
The falcon naming contest begins Friday at noon on Facebook Live. The public can enter up to four names through Friday, June 4.
An internal WoodmenLife committee will then select the top five groups of names to be voted on by the public via Facebook.
Voting is scheduled to run from noon Thursday, June 10 to Wednesday, June 16.
The winning names will be announced the following Friday.
Submit names here.