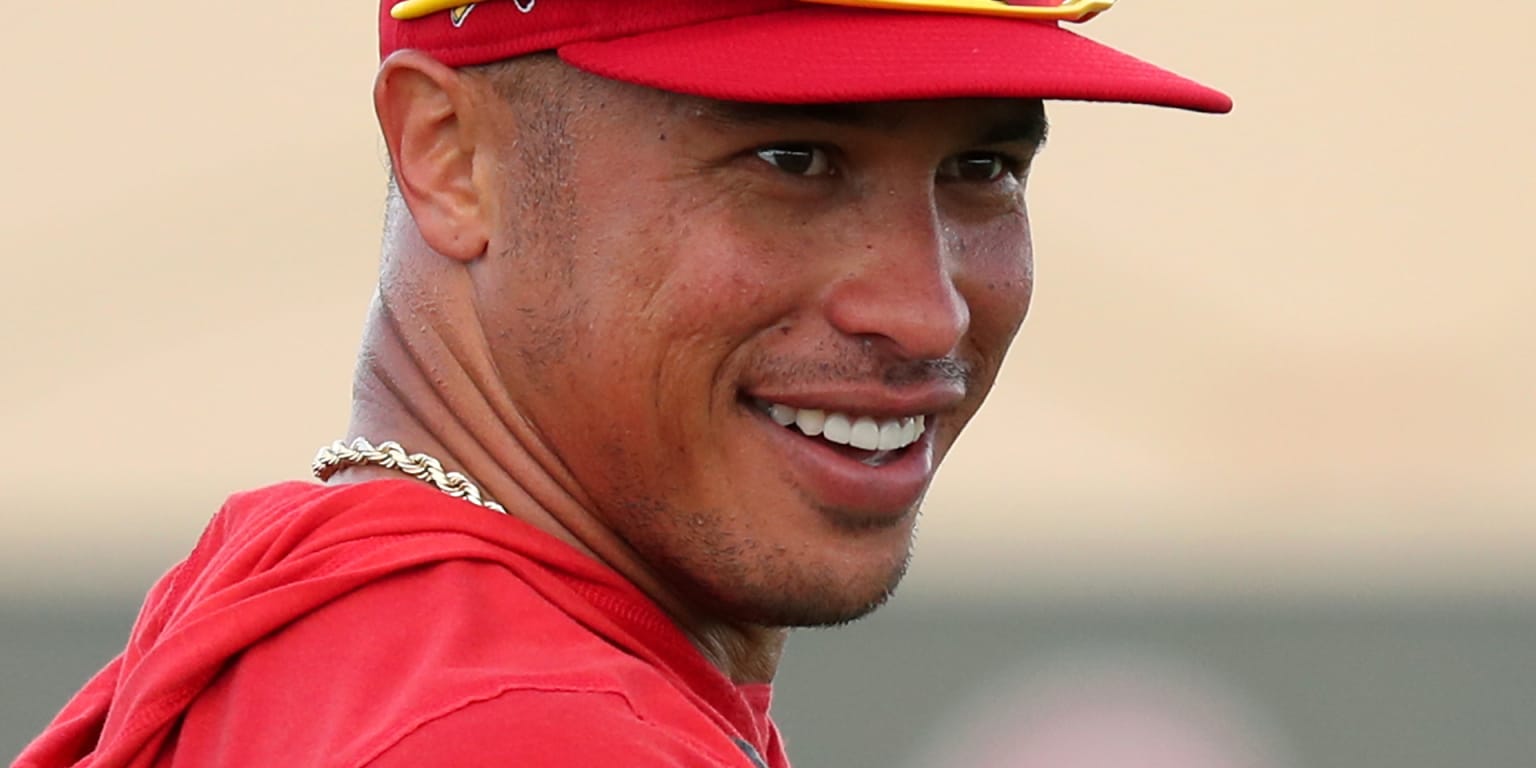 Cardinals fans won't need long to become reacquainted with Kolten Wong, as St. Louis faces his Brewers in the 2021 home opener on April 8.
And although the city has plenty of reason to warmly welcome the fan-favorite second baseman, who provided marquee moments and won two Gold Glove Awards after he was the Cards' first-round Draft selection in 2011, on Tuesday he provided one more.
In a heartfelt letter for the Players' Tribune, Wong wrote that he will forever call St. Louis home and thanked fans for putting their full support behind a 20-year-old from Hilo, Hawaii, who "transformed … from a boy to a man."
"When I got drafted, I couldn't even point to St. Louis on a map. I'd only seen Busch Stadium in video games. That was it," Wong wrote. "Then, two years later, I'm suiting up and jogging onto the field there. Looking out at that Arch, and that sea of red. … It took my breath away."
Wong signed a two-year contract with Milwaukee on Feb. 5 after the Cards declined his 2021 option. He played eight seasons in St. Louis, providing highlight-reel defense on a nightly basis and most notably hitting a walk-off homer in Game 2 of the 2014 National League Championship Series over the Giants, a feat he is proudest of because it brought "some real joy into the lives of people I truly cared about" in the city.
"For real, this place … For me this was never just some town where I was playing baseball games," Wong said. "This was home. You guys are family."