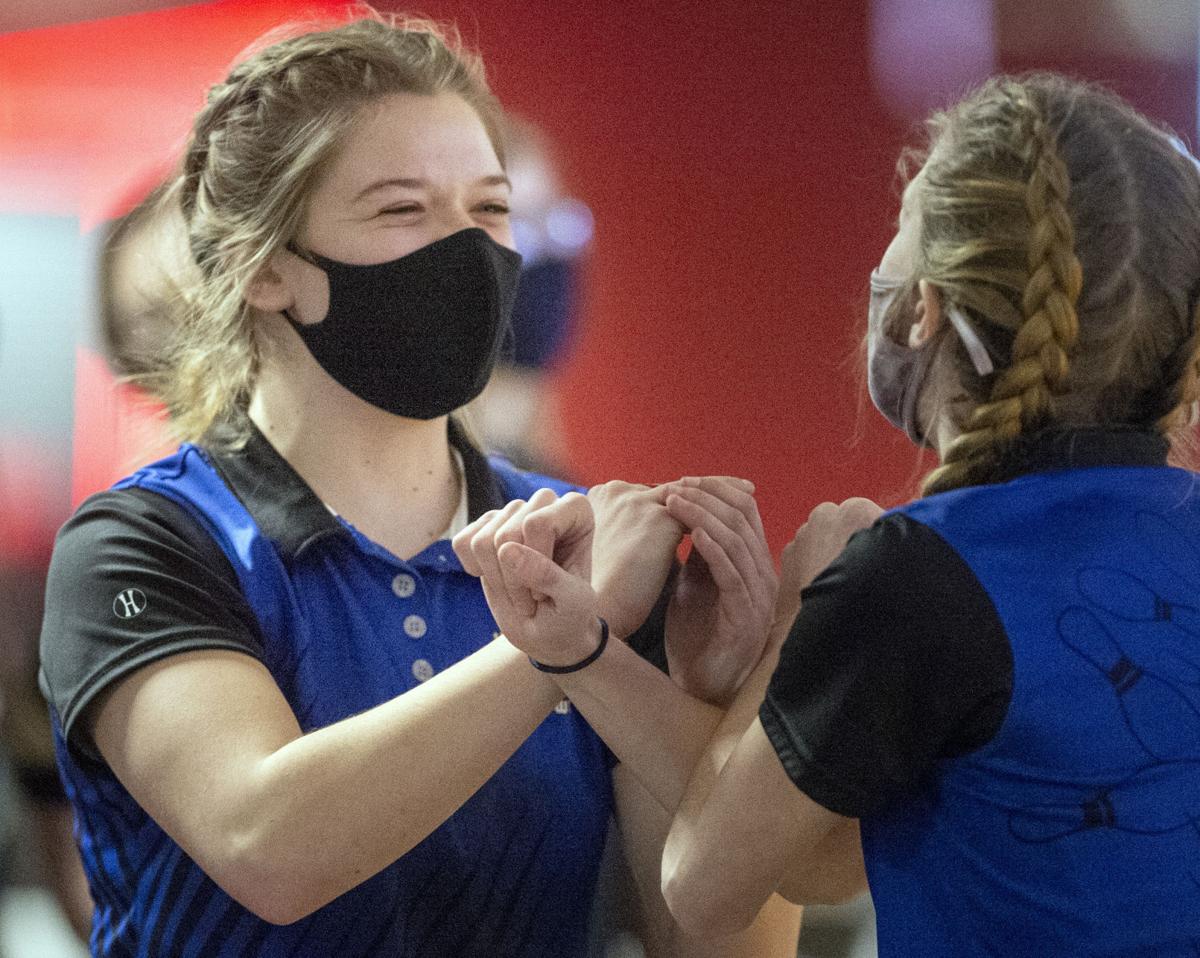 Wayne's Jamie Janke admits she cried Tuesday at the boys state bowling championships when she found out PBA bowler Jason Belmonte captured the U.S. Open and Triple Crown on the same lanes the girls state championship would be bowled on at Sun Valley Lanes.
Janke's game mirrors that of Belmonte's with a two-handed approach, and she used it to help the Blue Devils clinch the first NSAA girls state bowling championship.
"He's my idol and someone I look up to so much," Janke said. "I throw both his balls, the Trend and Axiom; I'm just speechless."
The top-seeded Blue Devils went 12-0 Wednesday in the state tournament and defeated Millard West 3-0 in the title match to claim the first ever NSAA girls state bowling championship.
Wayne cruised 185-137 in the opening game, before Blue Devils anchors Andi Belt and Janke pulled through and put Wayne out to a 2-0 lead.
Millard West held a seven-pin advantage heading into the ninth frame of the second game. After the Wildcats left the door open, Belt rolled a spare and put the game in Janke's hands. The Wayne junior finished with back-to-back strikes and was relieved for the final throw with the game in hand.
"Usually Andi (bowls) fifth and I'm fourth," Janke said. "After we saw the oil pattern — love this stuff — I knew once she set me up I knew I had to do what I had to do."
Belt, who carries a 166 average, had no problem with Janke being the Blue Devils' anchor.
"We were just, whoever is bowling hot in that moment to take the fifth and 10th frames," Belt said.
After going up 2-0, Wayne slammed the door with its top game in the championship match with a 193-141 state title clincher.
"I'm not going to lie to you, it feels pretty good," Wayne coach Josh Johnson said. "Any state championship probably does. These girls all year have talked about how this is a sport now, we want to do well and to be that first-ever state champion. They worked really hard all year and you can see it really, really paid off for them today."
Emotions ran high again for Janke when asked about what it was like to claim the state title on the same lanes where her idol Belmonte claimed the highest achievement of his career. Janke, who has bowled for just two years, finished as the state individual runner-up Monday.
Janke picked up Belmonte's two-handed approach last year under the guidance of Ronnie Forney.
"I learned the two-handed style last year," Janke said. "My old coach kind of made me mad and I didn't like the way he treated me," Janke said. "I actually got put on (junior varsity) last year because I wanted to do it.
"I just kind of took the basics and ran with it. I watched a lot of Jason Belmonte and a lot of Anthony Simonsen. Just so much of it to teach myself to be better. I just needed someone to support me, and coach Johnson is just so great supporting me. It really put me in the right head space to achieve what I needed to."
Papillion-La Vista South finished third and Seward fourth in the state tournament.
Girls state bowling, 2.10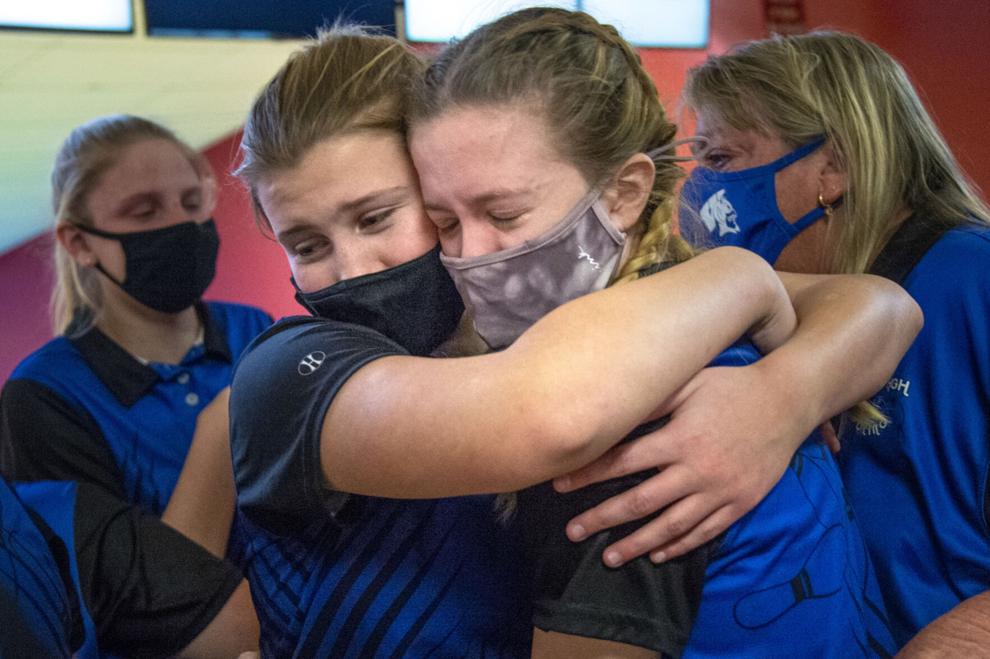 Girls state bowling, 2.10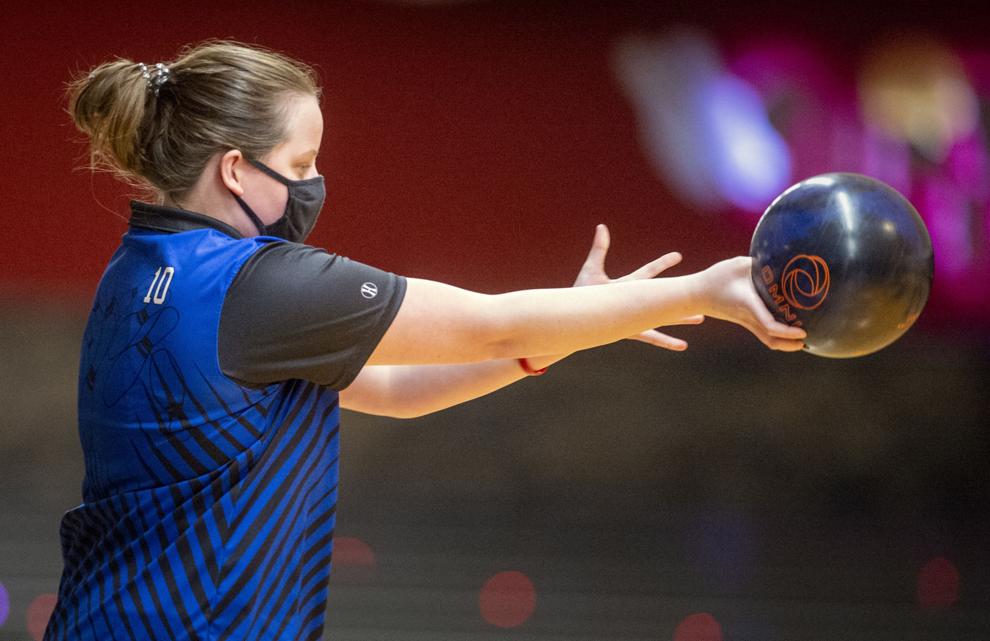 Girls state bowling, 2.10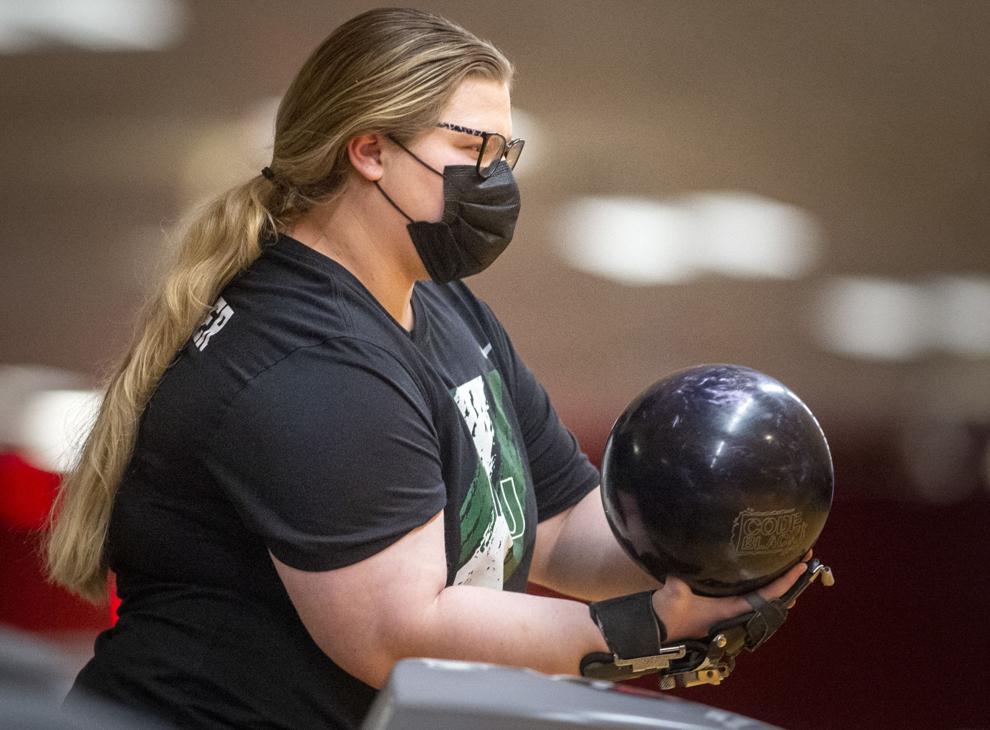 Girls state bowling, 2.10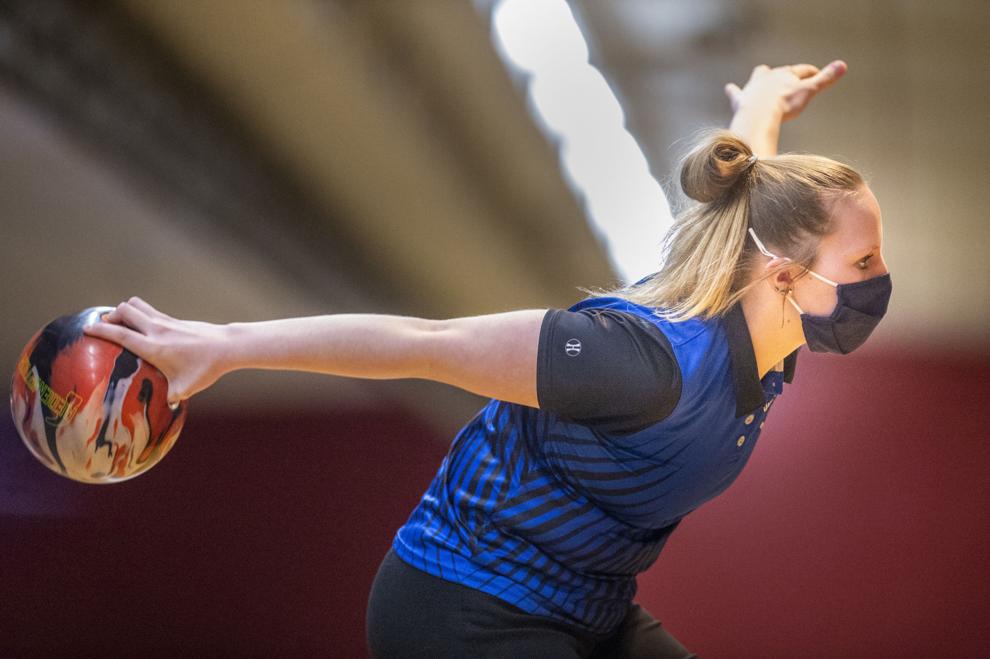 Girls state bowling, 2.10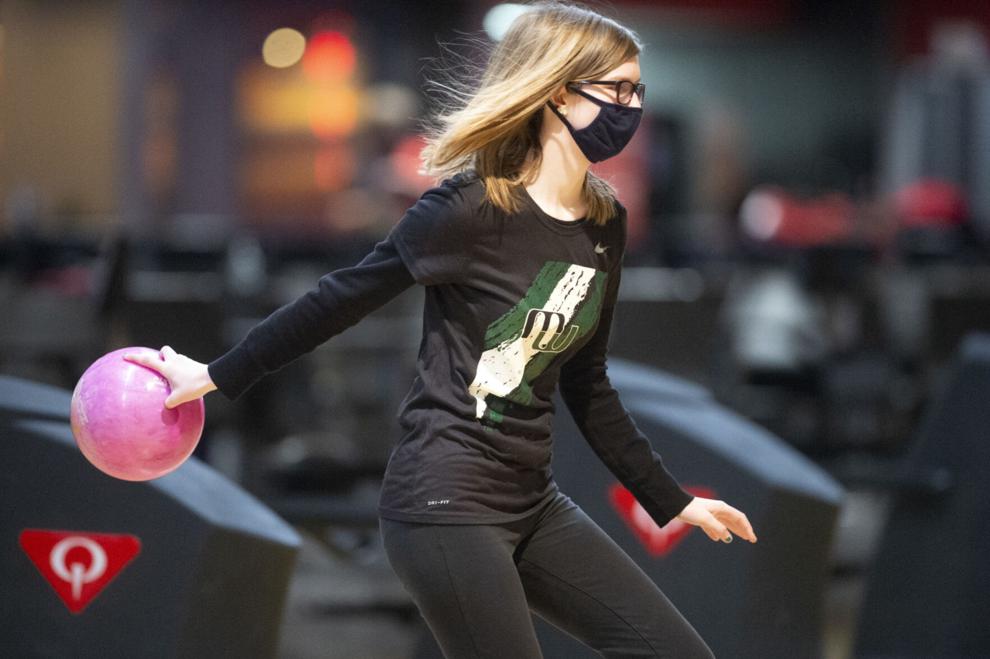 Girls state bowling, 2.10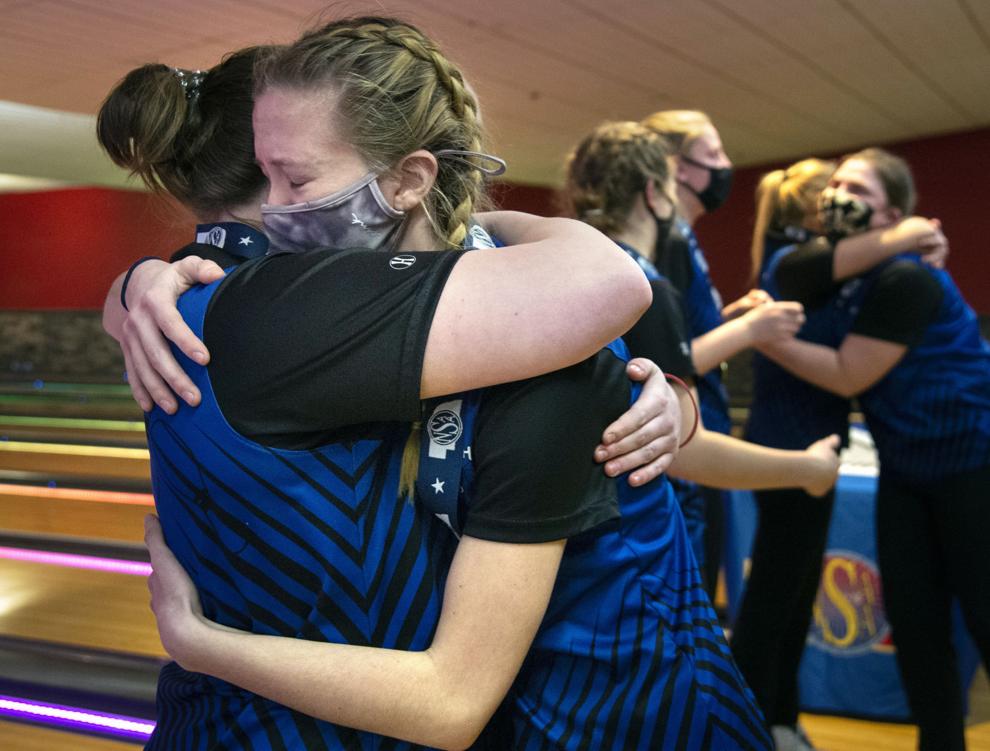 Girls state bowling, 2.10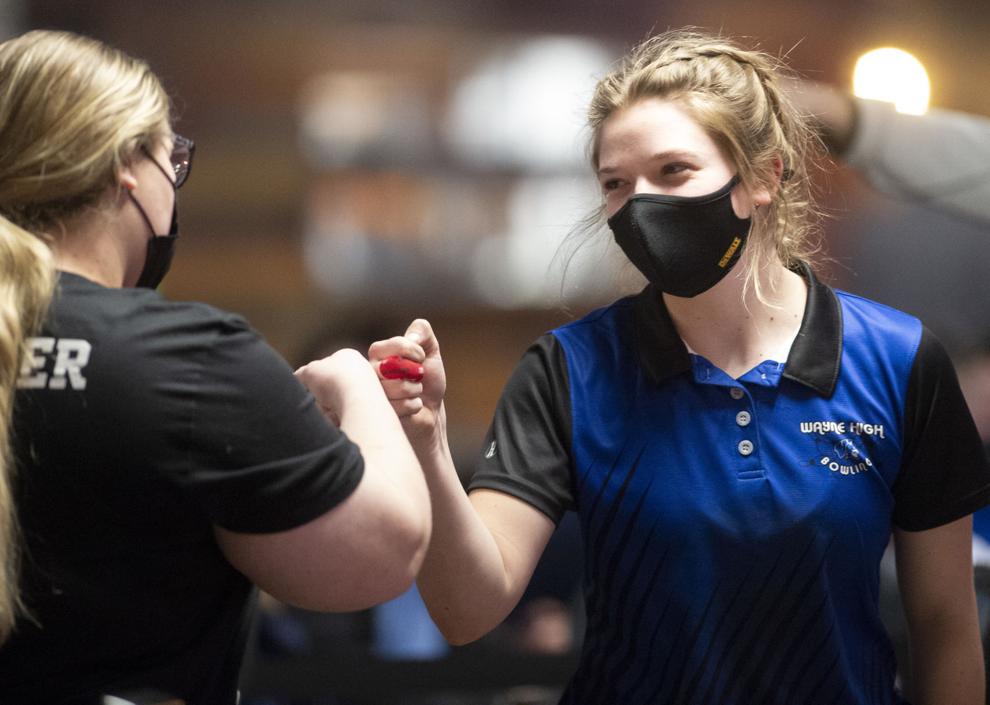 Girls state bowling, 2.10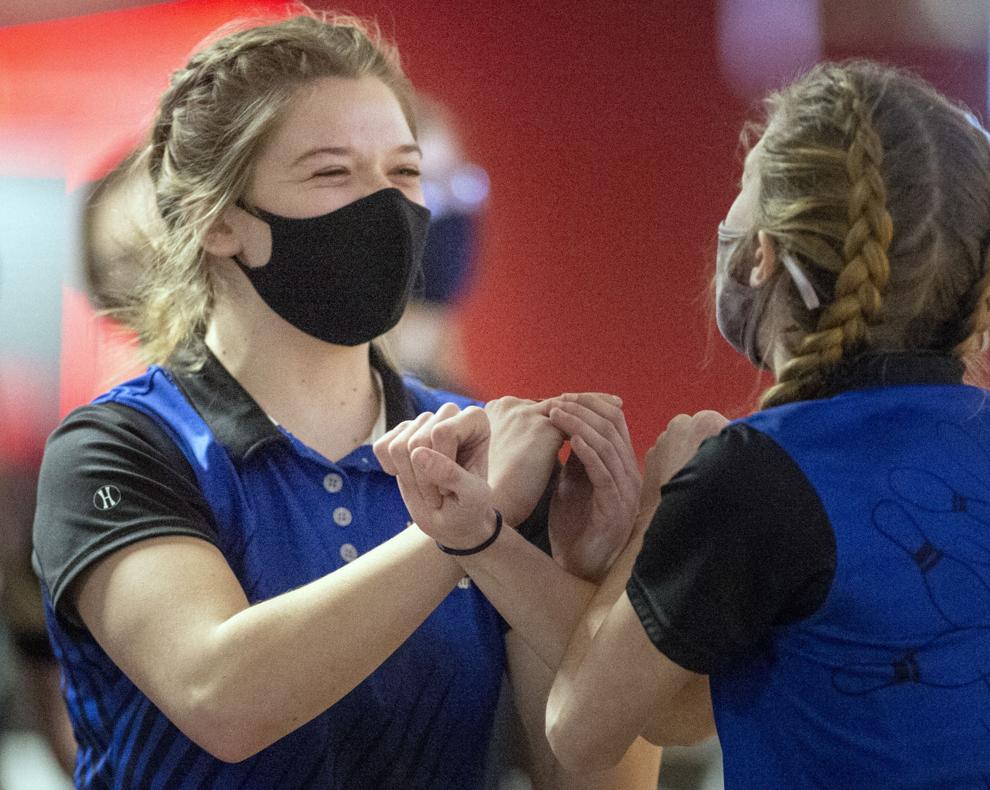 Girls state bowling, 2.10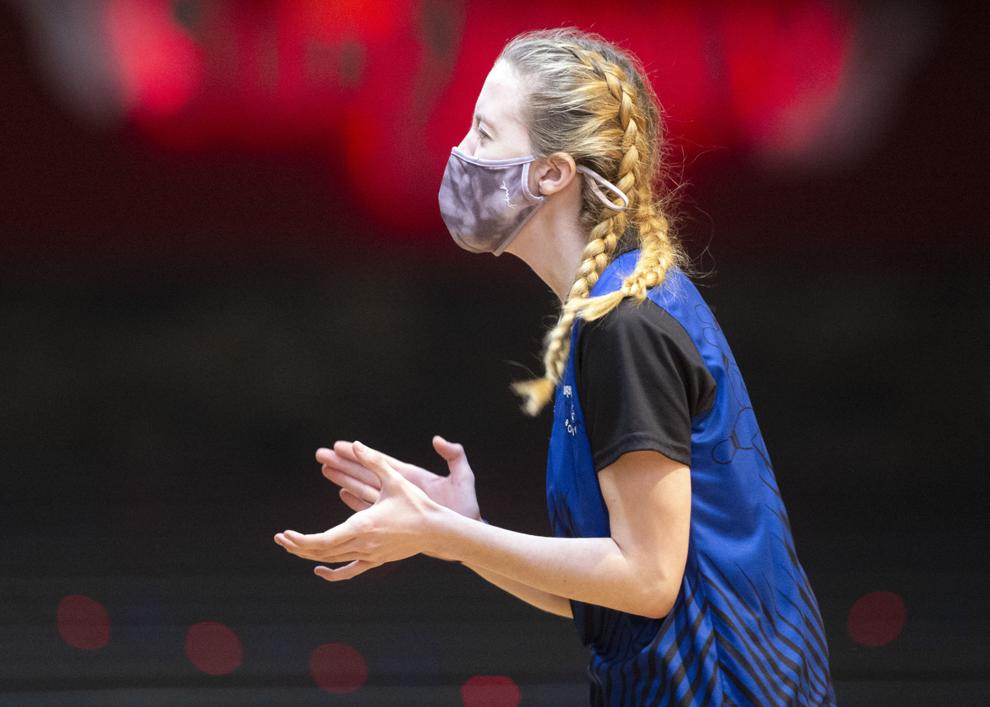 Girls state bowling, 2.10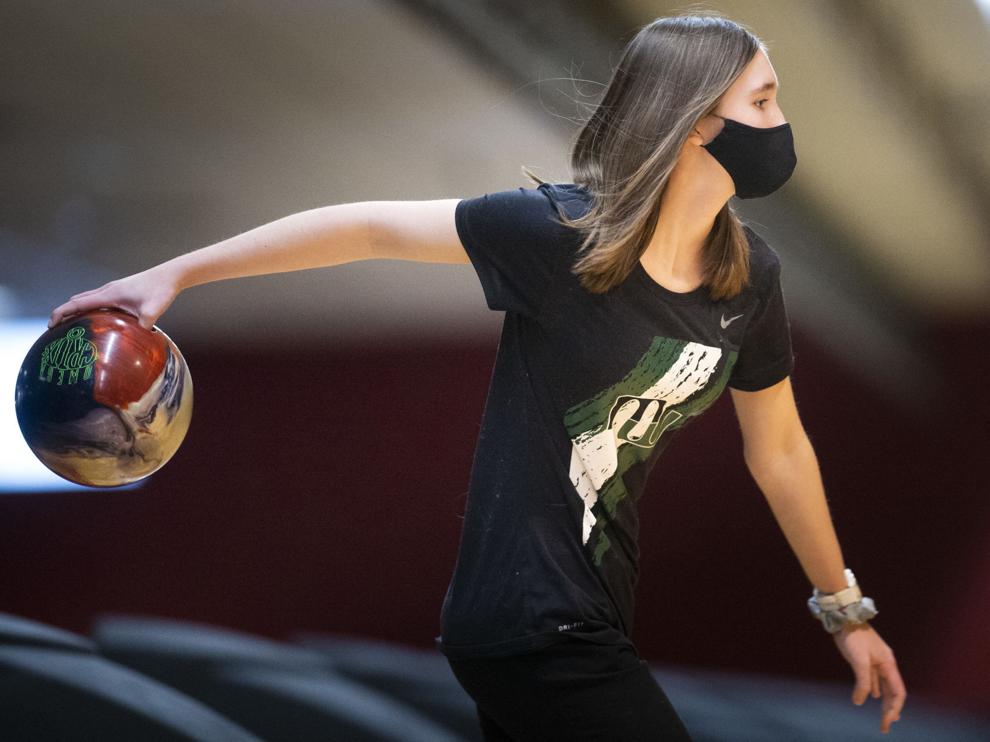 Girls state bowling, 2.10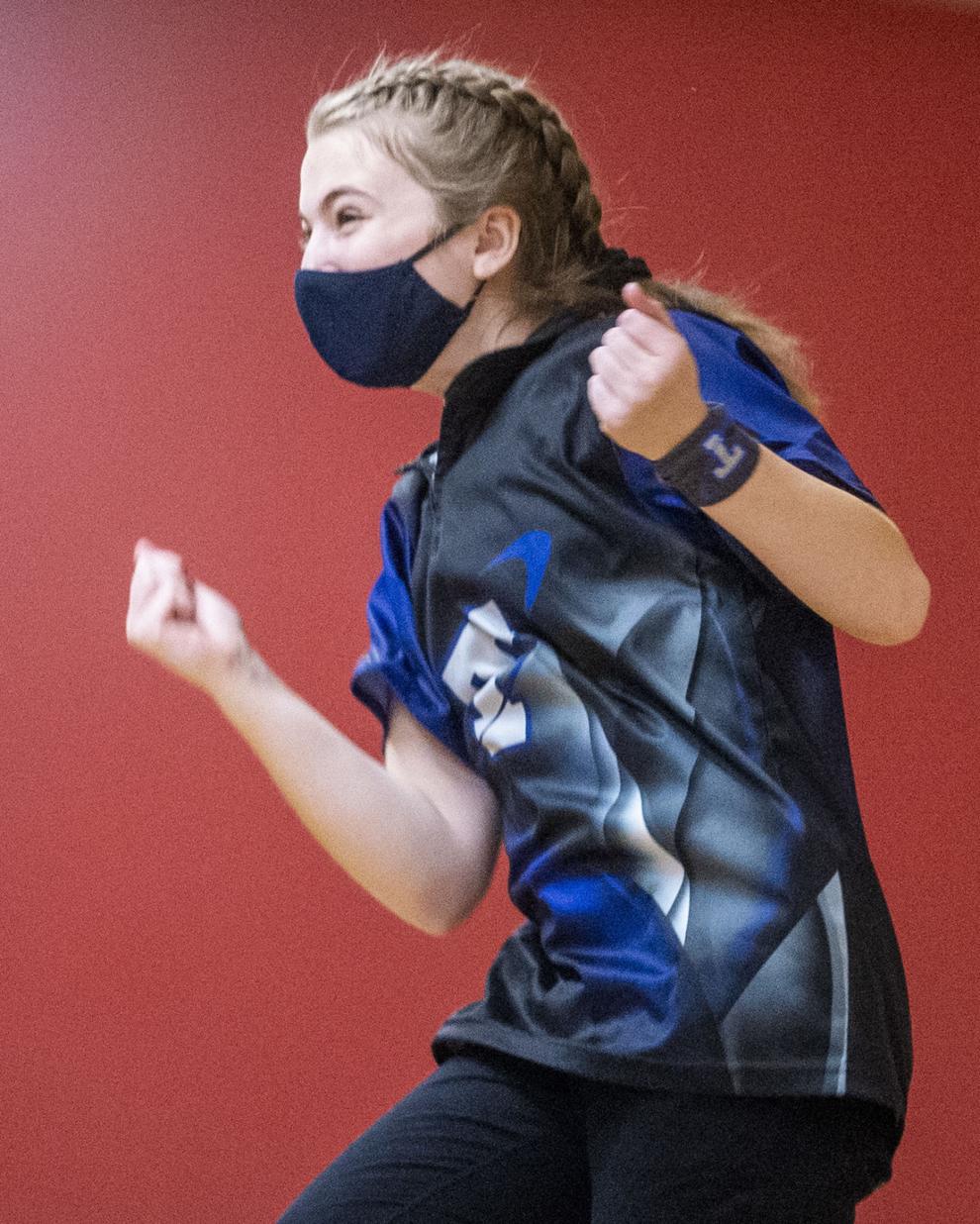 Girls state bowling, 2.10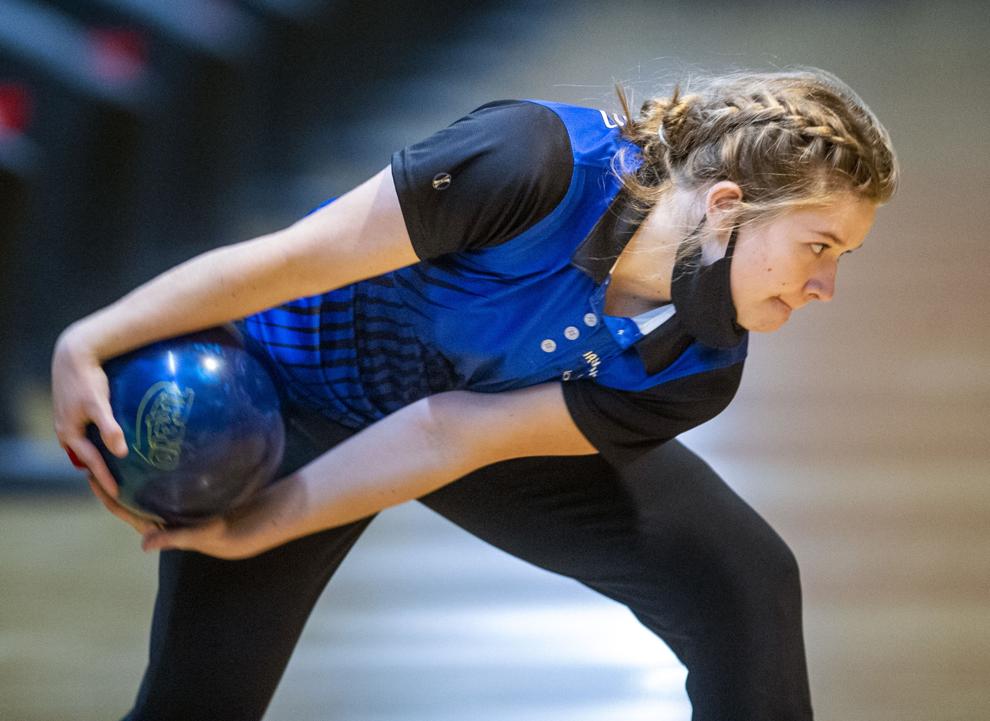 Girls state bowling, 2.10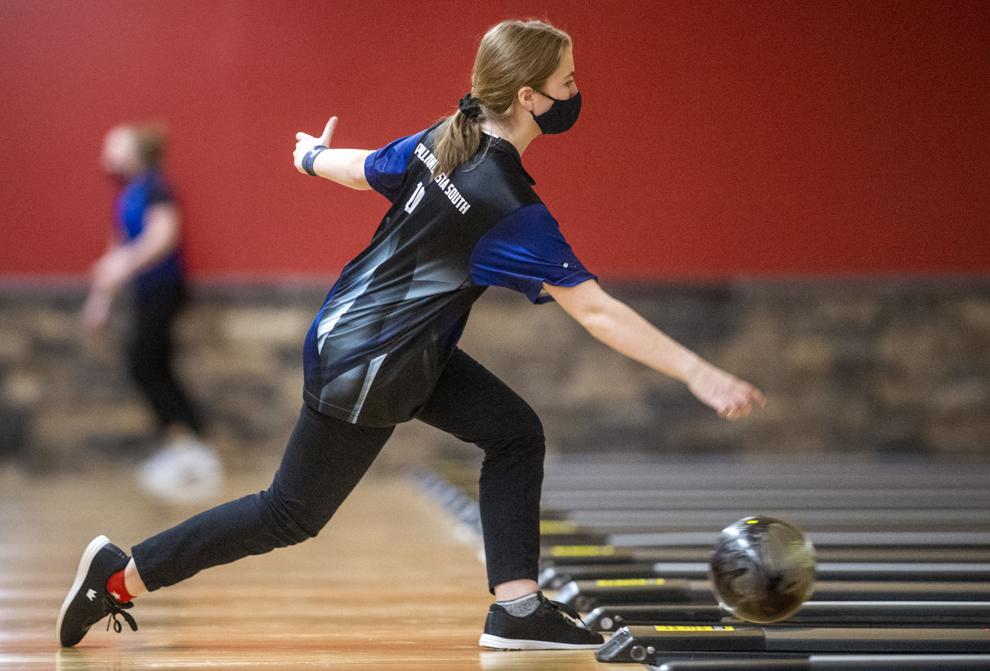 Girls state bowling, 2.10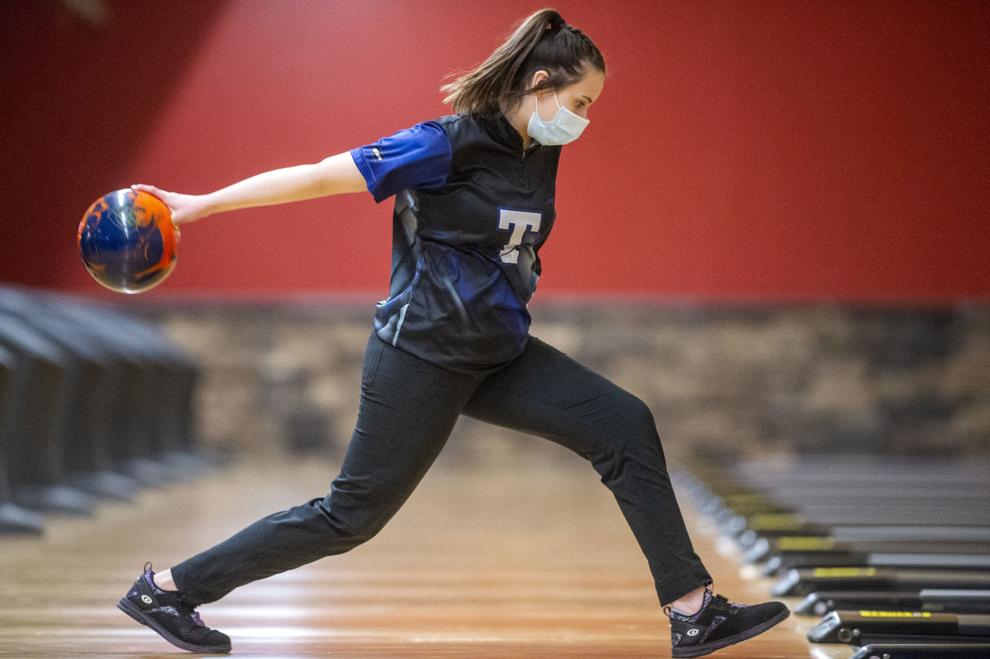 Girls state bowling, 2.10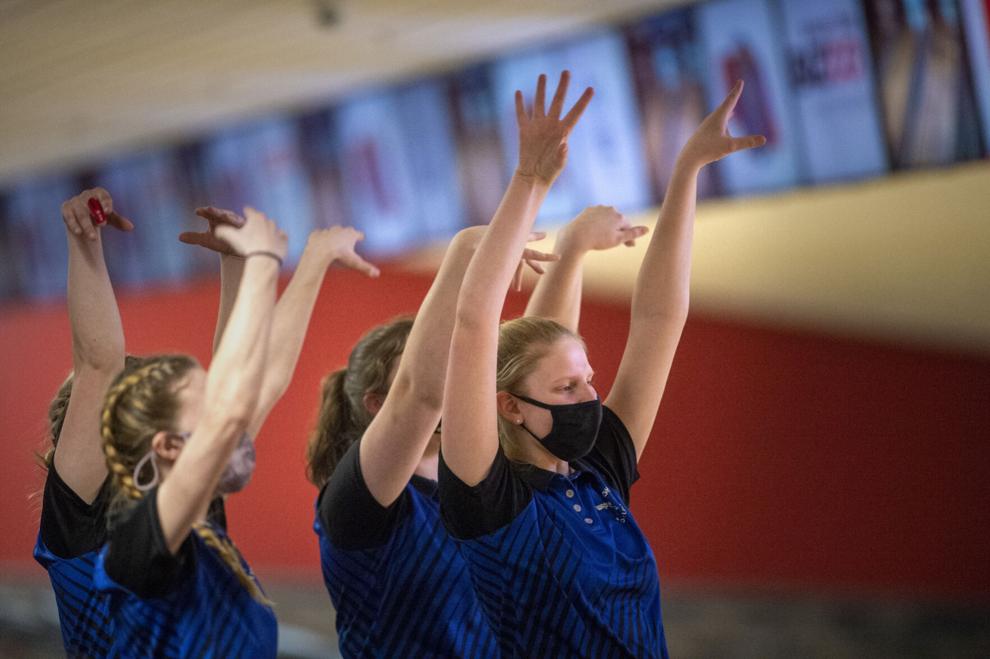 Girls state bowling, 2.10