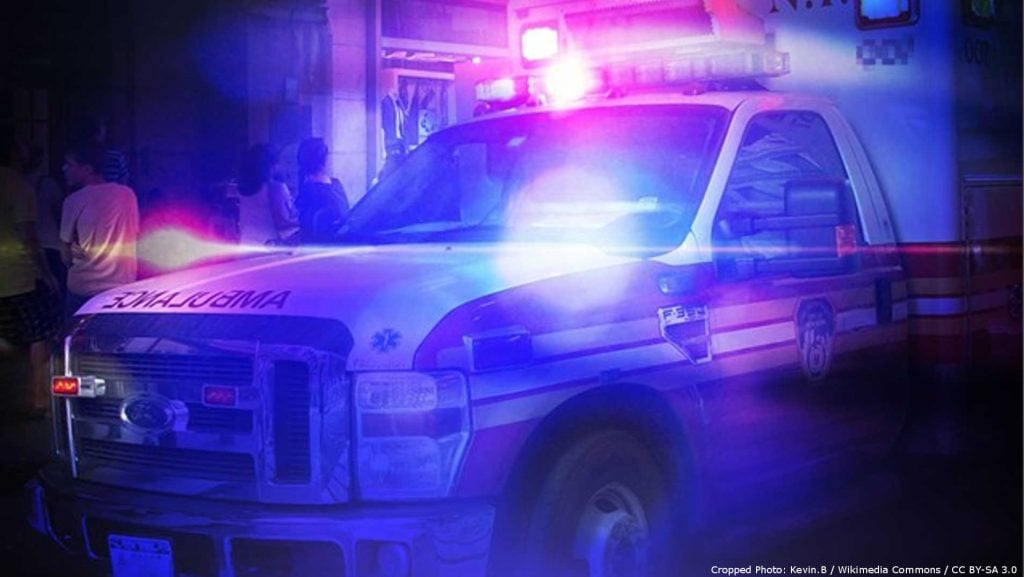 This event was previously live-streamed and has since ended.
LINCOLN, Neb. (KLKN) — Law enforcement provides an update on the officer-involved shooting that unfolded Saturday. Lancaster County Sherrif Terry Wagner and Lincoln Police Chief Brian Jackson led the news conference.
During the shootout, one suspect identified as Hailey Stainbrook was fatally shot. The other suspect, Christian Alexander suffered multiple gunshot wounds. He remained in critical condition for a few days but ultimately succumbed to his injuries yesterday afternoon. One Nebraska State Patrol trooper is also hospitalized after colliding with the suspect's vehicle but remains in good condition.
MORE: NEW DETAILS: Suspects identified from Saturday shootout

MORE: EXCLUSIVE: Cashier comes face-to-face with individuals involved in North Lincoln shooting
We'll be posting live updates below.
---
Sherrif Wagner reports that the second suspect, Christian Alexander, has died yesterday at 3:30 p.m. The Lancaster County Sheriff's Office investigation found that the use of deadly force by officers was justified.
After reviewing video surveillance and body camera footage, law enforcement confirms that 30-year-old Stainbrook and 26-year-old Alexander did meet with the initial robbery victim the evening before. They connected via a social media app. The next day Alexander would hold up the victim in a hotel parking lot, ultimately leading to the shootout.
When the NSP trooper located the suspect's vehicle at a convenience store in Northeast Lincoln, they parked behind the vehicle to prevent them from fleeing. Stainbrook was in the driver's seat and backed into the patrol car to move it out of the way before speeding away.
A pursuit between the suspects and law enforcement ensued. Alexander did lean out the window of his moving car to fire at officers. The vehicle eventually stopped near N 56th Street and Arbor Road.
Alexander again pointed his gun at law enforcement, who returned fire.
"When the threat from Alexander was over, negotiations began with Stainbrook to have her drop the weapon she had, So officer could provide aid to Alexander," Wagner said. "These negotiations lasted approximately seven minutes, those negotiations ended when Stainbrook pointed her weapon at officers and was fired upon by one of the Nebraska State Troopers."
Wagner says he cannot confirm whether drugs were involved, but he believes drug paraphernalia was found in the suspects' vehicle.