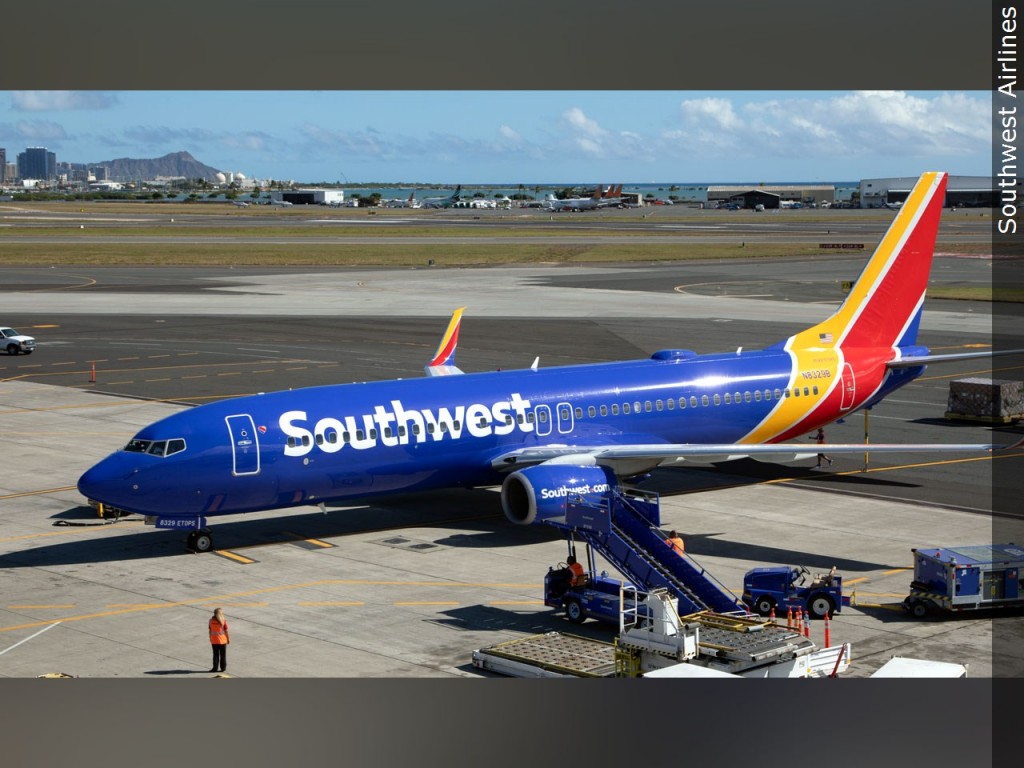 CREDIT: @TrulyTracy7 / Twitter, Amie Savona / Twitter, @KrysAnnMorgan / Twitter, @Vegascabby1 / Twitter
LINCOLN, Neb. (KLKN) — UPDATE: Long lines and packed tarmacs were caused by the temporary grounding of Southwest Airlines Tuesday afternoon.
Several flights continue to be canceled or delayed even after the grounding was lifted.
Let the cancellations begin… #SouthwestAirlines Changed, delayed, canceled pic.twitter.com/bsbJWOFfCl

— Tracie Hallmark🥰🧜🏼‍♀️ (@trulytracie7) June 15, 2021

Cancelled flights + long lines at a crowded airport with little resolution#SouthwestAirlines pic.twitter.com/xBbZQrakwQ

— Krystal Moran (@KrysAnnMoran) June 15, 2021
SOUTHWEST GOT A NATIONWIDE COMPUTER MALFUNCTION AND EVERYTHING IS BACKED UP pic.twitter.com/xRwknGftmU

— Vegascabby (@Vegascabby1) June 15, 2021
One traveler even posted a video inside a Southwest plane, which was stuck on the tarmac at the Denver International Airport waiting for a gate. A flight attendant can be heard over the intercom saying, "Airplanes are all at the gate, waiting for their performance before they can push, and they cant push; we can't get to the gates."
Stuck on the tarmac @dia Denver International airport on a @SoutwestAir flight pic.twitter.com/fh8nmeroSB

— Amie Savona (@savsy77) June 15, 2021
---
Southwest Airlines' temporary grounding has been lifted.
The airline released the following statement:
"Southwest is in the process of resuming normal operations after a brief pause in our flight activity resulting from intermittent performance issues with our network connectivity Tuesday afternoon. Our Teams are working quickly to minimize flight disruptions and Customer impact. We appreciate our Customers' patience as we work to get them to their destinations. We ask that travelers use Southwest.com to check flight status or consult a Southwest Airlines Customer Service Agent at the airport for assistance with travel needs."
---
Original story posted on Tuesday, June 15 at 2:30 pm
The Federal Aviation Administration (FAA) has issued a temporary ground stop for Southwest Airlines across the nation.
The grounding came at the request of Southwest, as they work to resolve a reservation computer issue.
The FAA issued a temporary nationwide ground stop at the request of Southwest Airlines while the company resolved a reservation computer issue. Please contact the airline for further details. pic.twitter.com/g5sJxDdiIC

— The FAA ✈️ (@FAANews) June 15, 2021
We are aware of system issues and are working quickly to resolve. We will share more info soon.

— Southwest Airlines (@SouthwestAir) June 15, 2021