Betty Bredemeyer often told younger church members that she used to run Christ United Methodist Church.
While raising her sons in the '50s and '60s, she taught Sunday school and was "probably on about every committee they had," according to her son, 68-year-old Dennis Weaver, who remembers growing up and spending Sundays at church.
She moved to Omaha to live with her second husband in 1986, but she still got to know the new, younger church members. Long-timers still tell Dennis that his mother was the nicest lady.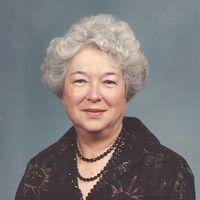 She was giving, Dennis said through his tears. "Always willing to help out."
Betty grew up in Florida and moved to Nebraska in 1948. She married her first husband, Clarence Weaver, in 1949. They had three sons: Alan, Dennis and Roger. Clarence Weaver died in 1976, and she married Dewey Bredemeyer a decade later.
They moved between Omaha and a home in South Padre Island, Texas. He was a devout Catholic, but they found a way to practice their different faiths until he died in 2005.
While he was in school, Dennis said his mother worked in customer service at what is now U.S. Bank. His dad used to joke about how she helped other people balance their checkbooks, but she struggled to balance her own.
Betty didn't receive her driver's license until Dennis turned 16. She was short, and he suspected her small stature made her dislike driving. She was mostly able to get around by riding the bus or catching rides with friends or family.
But Dennis still remembers the day his brother broke his leg when the boys were wrestling at home.
"She picks him up and runs around the neighborhood, trying to find somebody to take her to the hospital with my little brother."
Dennis said his mother was doing well in the memory care unit until she contracted the virus. She had dementia, but she could still remember the family, though she would occasionally forget names. She could not hear very well, which made phone calls difficult.
Due to COVID-19 restrictions, Dennis couldn't be with his mother when she died Nov. 23 at age 94, three days before Thanksgiving and two days before his aunt died, also from COVID-19. He hadn't seen his mother in a year.
"It was a rough Thanksgiving," he said.
The cost of COVID: Remembering lives lost in Southeast Nebraska
They were teachers and farmers and factory workers and homemakers. They played the piano, fixed old cars, danced to the Beach Boys, cuddled their grandchildren.
They loved to ice fish, gab with friends, read, run marathons, bowl, wander antique stores.
They were our co-workers and neighbors and friends. Our parents. Our spouses.
They all have one thing in common. They died from COVID-19, a virus that arrived in Nebraska in March 2020, claiming its first life in Lancaster County a month later.
These stories represent a fraction of the lives lost in Southeast Nebraska, but they are our way of paying respect to each and every one.
We'd like to share the stories of others from Southeast Nebraska who have lost their lives to COVID-19. If you would like to have your loved one added to our online tribute, please email your contact information to: citydesk@journalstar.com