The Black man in the red tie and bowler hat has a question.
One by one, the fifth graders answer the man with the booming voice. It's dinner time on Thursday, and the eight Belmont TRACKS scholars are gathered in a back room at the Lincoln Community Playhouse.
They've just watched an hour-long film called "We Will Not Be Silent."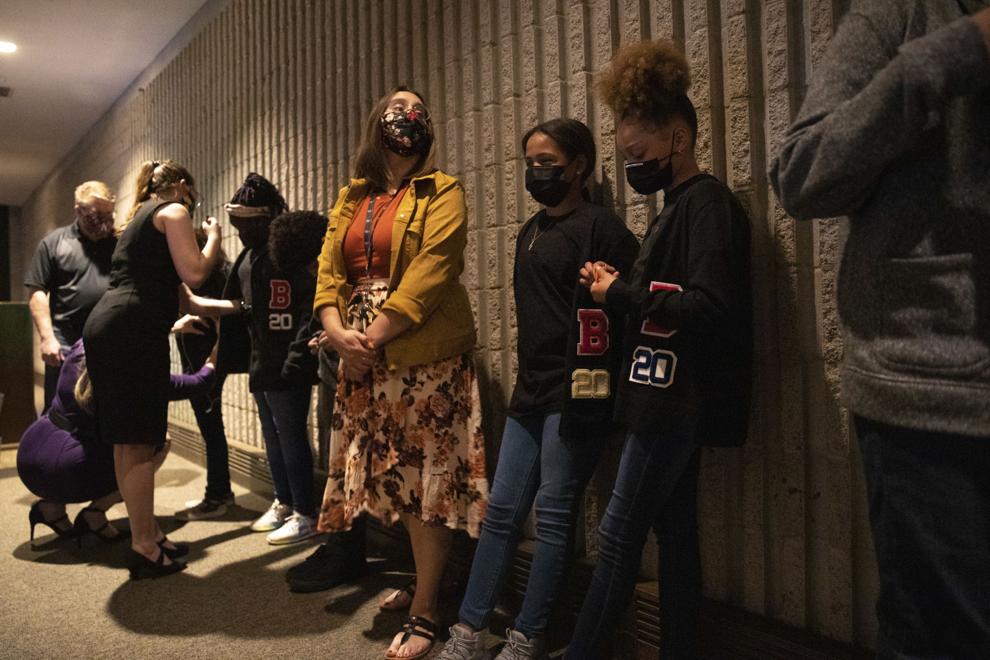 The movie documented the weeks they spent preparing to perform at the annual MLK Youth Rally in a year like no other.
It featured the adults that mentored and coached and encouraged them along the way. Mr. Pete. Mrs. E. Miss Shanna.
The man in the hat — motivational speaker Keith L. Brown — had a cameo in the film, recorded over Zoom from his home in Savannah, Georgia.
But he flew in for their big screen debut.
The scholars finish their chicken strips and cookies, wearing their Belmont letter sweaters. They'll be on the red carpet soon, posing for the cameras with their parents and brothers and sisters.
"You behold how beautiful you are," Brown tells them. "Together you are great and nothing can stop greatness."
The Belmont TRACKS Empowerment program has a history.
It started 20 years ago, when Pete Ferguson volunteered for a day with the Watch D.O.G. program at the elementary school on North 14th Street.
"Walk around the building, help kids cross the street, high-five the kids," he says. "My friend in the nonprofit world thought I acted like a kid and suggested it."
He visited the lunchroom, read stories, talked about his job, his life, about leadership.
Ferguson is the youth development coordinator for LPS. He was working at Leadership Lincoln the day he volunteered at Belmont. It was a good day and he became a regular visitor in one of the fourth grade classrooms.
And at the end of the year, that teacher sent him a thank-you note and a request: Would you be willing to come back next year?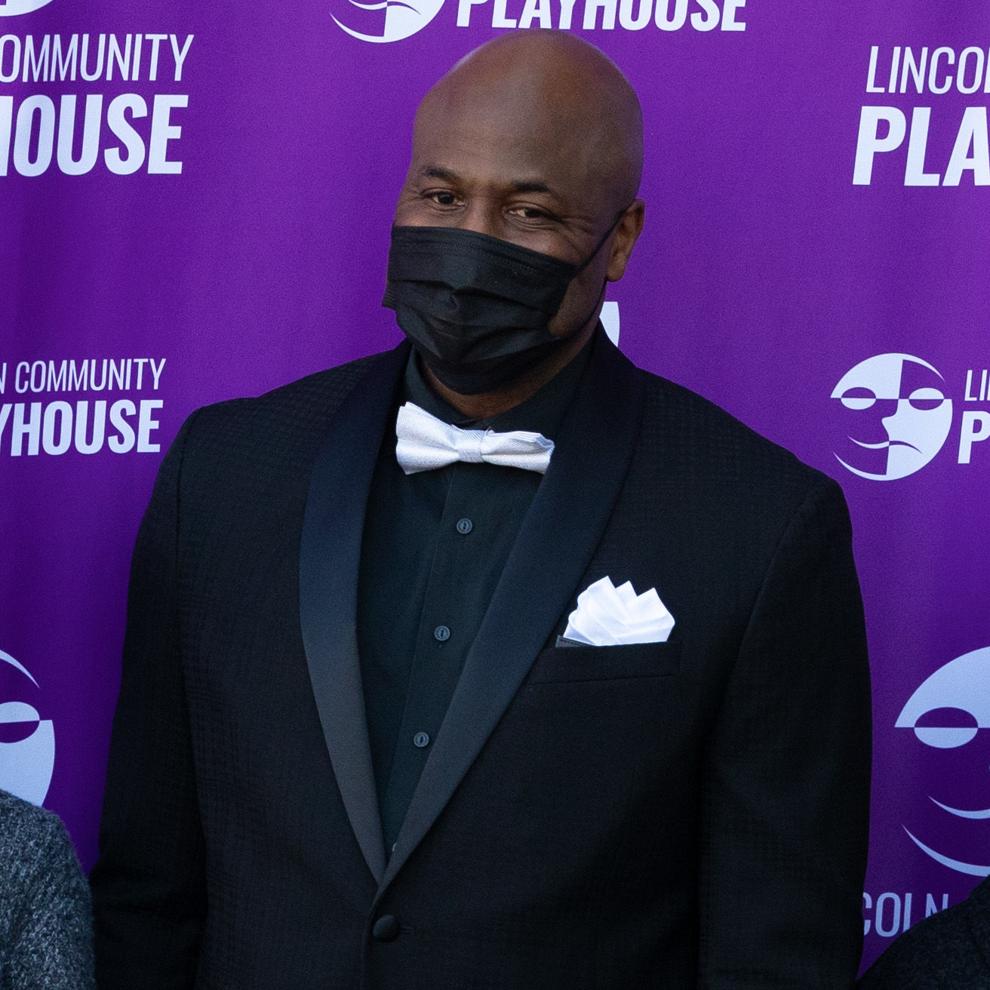 He returned the next year and all the years since. He had other ties to Belmont. His wife, Stephanie, taught there. His daughter Jaden, now 20, would become a student there.
Mr. Pete was so popular that every class of fourth graders wanted him to mentor them.
And that was a dilemma. They came up with a solution: Pick students from every class based on their own nomination letter and input from teachers.
"I had always been a big believer in groups," Ferguson says. "Especially for students of color, the benefit when you're around people who are like-minded and have the same aspirations."
The program grew into its formal name.
"I wanted people to have leadership opportunities," Ferguson said. "I would tell them, 'You guys are going to make your own tracks.'"
TRACKS is an acronym now: Talent. Respect. Ambition. Commitment. Knowledge.
His biggest goal is that work students do complements the hopes and dreams their parents have, Ferguson said.
And it's meant as a starting point to bigger things for the young multiracial leaders who earn entry.
"We fail as an education system if this is the highlight," Ferguson says. "It has to be more than a moment, it has to become a movement for them."
This is year 14 for TRACKS. Each class standing on the shoulders of the scholars who came before them.
Fifth grade teacher Bobbie Ehrlich has been a part of TRACKS since the beginning. It benefits all of Belmont's students, said the beloved teacher known as Mrs. E.
"It advertises and opens up a world to kids. They see they don't have to wait until they are 16 or 18 or 25 to make a difference."
It's a mindset of excellence, Ehrlich said. "That's grown and spread throughout our school community."
The students spend six weeks learning leadership skills in the spring of their fourth grade year.
And then they have an opportunity — to play a role in the annual MLK Youth Rally and March.
Read a book about the fight for racial justice and equality. Learn about historical figures in the civil rights movement and bring a story to life on a stage in front of hundreds at the Nebraska Union.
They had to earn a spot. No guarantees.
The book project would be work.
And this school year there would be more — a pandemic, the murder of George Floyd, a summer of protests, insurrection at the U.S. Capitol, an empty auditorium on MLK rally day.
"We talk about equity. We talk about opportunity and a lot of things were canceled," Ferguson said. "If we didn't do it this year, they don't get it back."
The filmmakers are at the playhouse Thursday night.
Brian Seifferlein in his suit, holding a camera.
David Koehn hefting a boom mic, following the Belmont students from auditorium to the green room to the red carpet.
The pair were new to Lincoln Public Schools last year. They both had experience producing documentaries for NET, and, when the opportunity to become visual storytellers at LPS presented itself, they took it.
And they set their sights on the Belmont TRACKS scholars from the start.
"I have a couple of kids I have always taken to the MLK rally, so I have seen it evolve over the years," Seifferlein said. "Belmont always stuck out because they were so powerful."
The first day on the job, they were chatting with their boss, Chris Haeffner, director of Library Services for LPS, in her office.
They told him what they hoped to achieve — a visual journey from classroom to stage.
"Show how these kids get to be where they are," Seifferlein said. "All the bumps and the cracks."
They showed up at Belmont week after week. They visited students at home. Interviewed parents. Set up their camera in front of Mrs. E and Miss Shanna, LPS Student Advocate Shanna Letcher, who coached and critiqued and cheered the students, too.
Hundreds of hours of footage.
They'd hoped it would be safe for crowds to gather by the time they took the stage in mid-January at the Nebraska Union. They wanted those scenes from the MLK Rally — the energy of a community cheering them on, the emotion of the moment and the impact of their words hitting hearts.
Instead, they crafted a powerful documentary in black and white. A film inhabited by past civil rights leaders, world history in the making and a small but mighty group of change-makers from Lincoln Public Schools.
"The film gave them that energy and experience back," Koehn said. "It's sort of a way to give back that moment the pandemic took away."
The lobby of the playhouse is lined with movie posters set on easels.
Each of the eight looking out from a glossy print.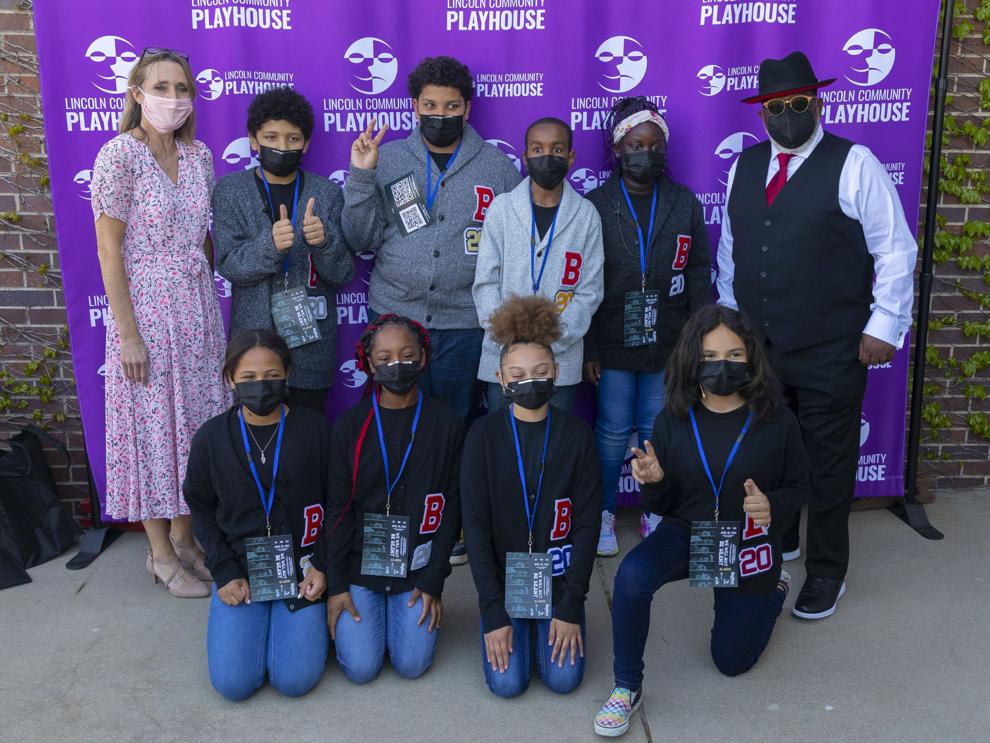 There are bouquets of flowers waiting backstage for their parents.
Swag bags for all the guests.
After the show, the man in the bowler hat will call them the Belmont Eight, in the tradition of the Little Rock Nine.
Keith L. Brown will vow to share the film with his wide audience.
He will say they are changing the world while they are still breathing. He will let that truth settle in.
And he will be the first to jump to his feet when the documentary is over and the Belmont TRACKS take the stage in front of a backdrop of stars and reprise their MLK Youth Rally performance in strong loud voices and pause before they take a bow.
PhotoFiles: Martin Luther King Jr. and Lincoln
Martin Luther King and Albert Maxey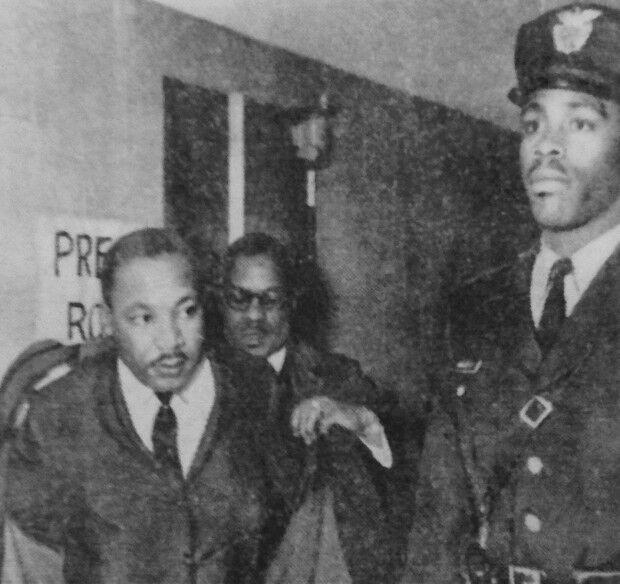 King memorial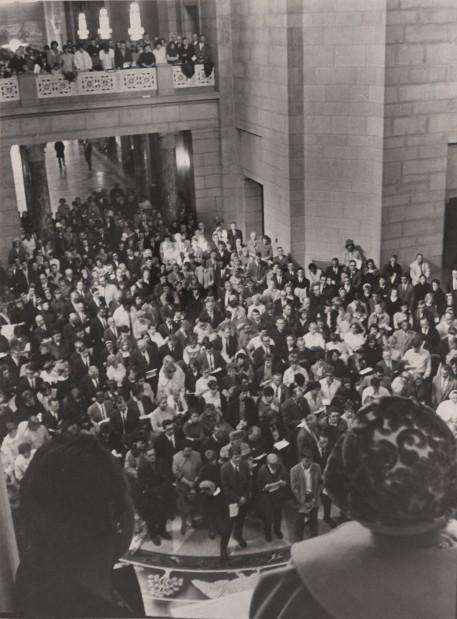 King funeral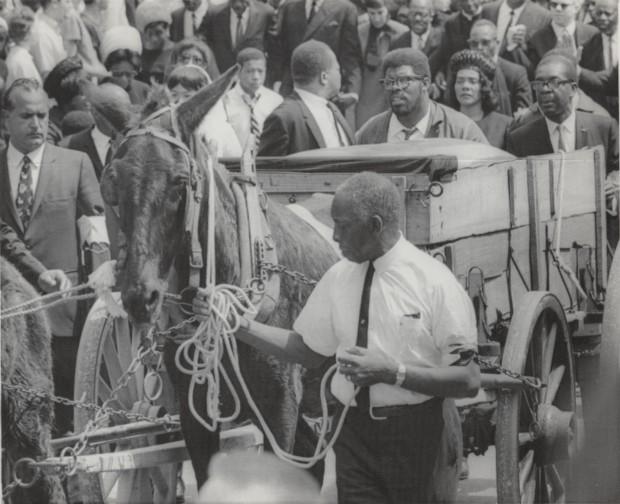 Martin Luther King Jr.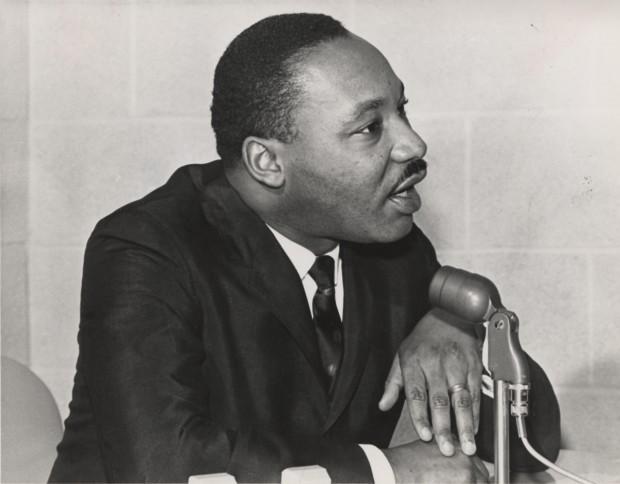 King march Omaha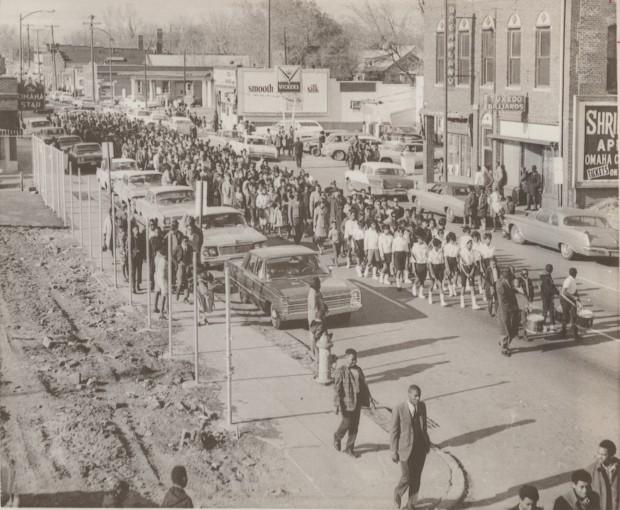 Martin Luther King Jr.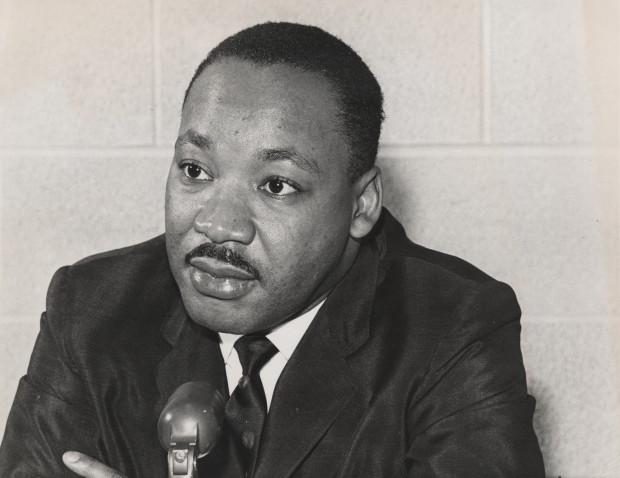 King memorial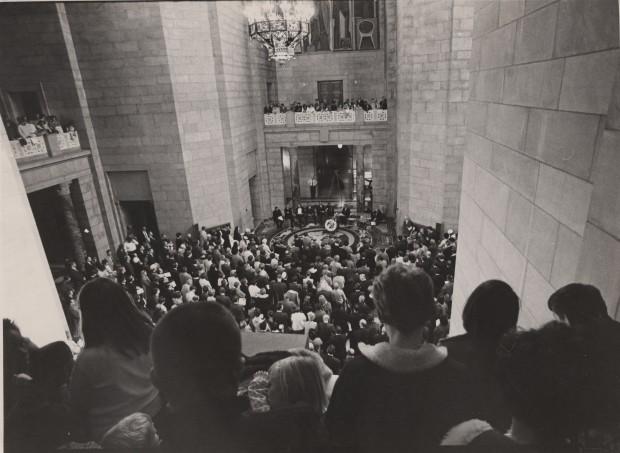 Civil rights protest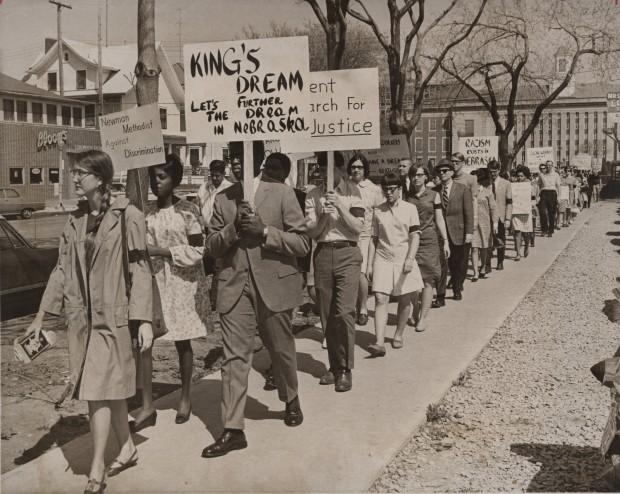 Civil rights protest Governor's Mansion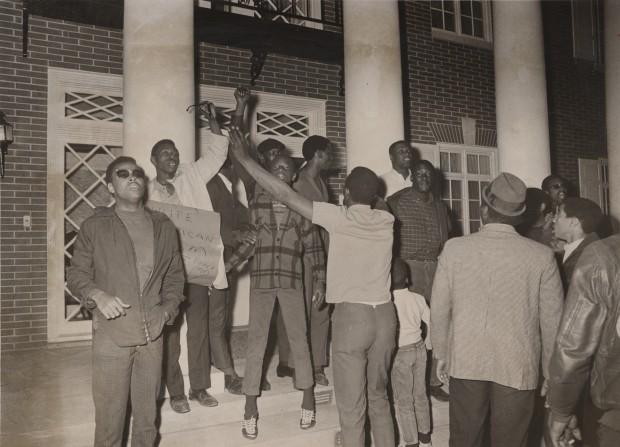 King memorial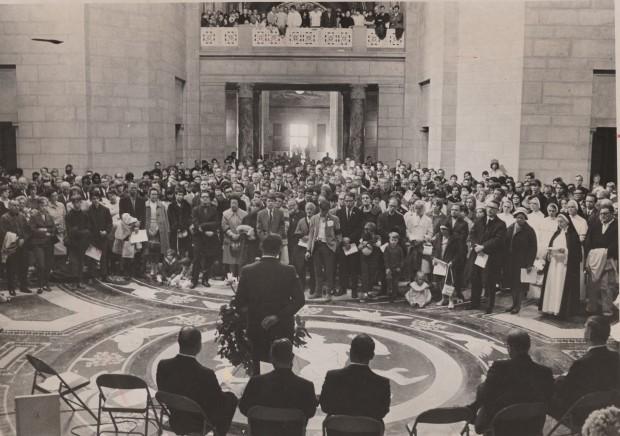 Civil rights protest Governor's Mansion