Will Bolt remembers it was a snowy January day in Lincoln.
As he walked through the Nebraska student-athletes' cafeteria in 1997, a kid from Texas on his recruiting visit, he stumbled upon a legend.
Bolt told me that he'll never forget meeting Tom Osborne for the first time.
"I didn't know anything about the University of Nebraska — certainly not about the baseball program. But I did know who coach Osborne was," Bolt said of the legendary former Husker football coach. "So when I met him, it was a big moment."
"That sealed the deal right there," former Nebraska assistant coach Rob Childress said Monday. "I knew we had Will at that point."
Bolt since has piled up big moments at Nebraska as a baseball player, assistant coach and now as the Huskers' second-year coach. Another big one arrived Monday when the NCAA Tournament field was announced. NU drew a No. 2 seed in the four-team Fayetteville Regional, hosted by No. 1 overall national seed Arkansas. The Huskers (31-12) will open against third-seeded Northeastern (36-10) at 7 p.m. Friday on ESPN3.
That's right, Bolt may get a postseason date with Dave Van Horn, the former Nebraska coach who recruited Bolt to Lincoln, enjoyed a quick and memorable run of success with the Huskers and then took over in 2003 at Arkansas, his alma mater.
Don't look for Bolt to get caught up in nostalgia this week. That's for old sports writers to do.
"It's baseball," Bolt said. "Coach Van Horn's dealt with this sort of thing a lot more than I have just because he's got former assistants he's coached against and former players he's coached against. No big deal for him. And let's face it, we're going to their regional, but we're not playing them."
"There's no guarantee, right?" Bolt said. "We have a game to win first."
You heard a lot of growling from Nebraska fans after the Huskers' regional draw was announced, and rightfully so. This was a curious assignment by the NCAA selection committee. The Big Ten champion gets the toughest regional task of any of the three conference entrants? A top-20 team gets sent to play the favorite to win all the marbles? It really makes zero sense.
As expected, though, Bolt didn't dwell on it. He didn't hammer the Big Ten's ridiculous decision to play only conference games. That's not his style. He described the regional draw as "exciting."
He knows he has a team capable of doing major damage in this tournament. His staff knows it. Same goes for the players. This team has a sense of confidence that's easy to feel. And, yes, Childress has been paying close attention to it. All of it.
The 52-year-old was not offered a new contract by Texas A&M following this season, which saw the Aggies miss the NCAA Tournament for the first time since 2006. Childress, though, won a ton of games at A&M. In 16 seasons, his teams won 40 or more games nine times, reached the NCAA Tournament in 13 consecutive seasons, won two conference regular-season championships and four conference tournament titles and reached the College World Series twice.
Bolt was an A&M assistant from 2015-19. He coached third base and ran the offense. In addition, Nebraska pitching coach Jeff Christy spent two seasons at A&M (2018-19) as a volunteer assistant, and Husker offensive coach Lance Harvell was a graduate assistant under Childress in 2008-09.
Childress knows better than to sell these guys short, no matter the circumstances.
He knows this Nebraska team has excellent starting pitching.
What's more, "They have great setup guys, and they have a guy (Spencer Schwellenbach) who could finish games for any team in the country," Childress said.
Childress knows Nebraska led the Big Ten in hitting and plays sparkling defense. Pitching and defense become especially important this time of year.
"They'll be a tough team to deal with no matter where they're sent," Childress said a couple of hours before the field was unveiled.
At A&M under Childress, Bolt guided an offense that finished in the top 25 nationally in batting average twice and finished in the top five in the SEC in hitting or runs scored in four of his five seasons there. He said Monday he turned Nebraska's offense over to Harvell because he trusts Harvell at a high level and wanted to be a big-picture manager.
As for Christy, Bolt noted he communicates well with pitchers and has a well-defined plan. Keep in mind, Christy, as Nebraska's catcher in 2005, handled the best pitching staff in school history. The heart of the staff was a four-man rotation of right-handers Joba Chamberlain and Johnny Dorn and southpaws Brian Duensing and Zach Kroenke. Childress called games that year, so Christy learned from one of the best.
Yeah, it's working well at NU, with Bolt setting the tone. Turns out, the kid from Conroe, Texas, coaches like he played, with a chip on his shoulder, Childress says.
A hard-nosed infielder, Bolt was a four-year starter and team captain on Nebraska's 2001 and 2002 CWS teams. He slugged 56 doubles in college.
"Players gravitated toward him," Childress recalled. "He had those leadership qualities, and he didn't like to lose. He was a sore loser."
He still is. But Nebraska is mostly winning these days, and Childress isn't surprised by any of it.
"Not even a little bit," he said.
Be careful writing these guys off anywhere, including Fayetteville.
Photos: Nebraska watches the NCAA Tournament selection show
The Nebraska baseball team gathered at Haymarket Park on Sunday to watch the NCAA Tournament selection show. Photos by Eakin Howard, Journal Star.
Photos: Huskers and Wolverines play two in front of a packed house at Haymarket Park
Nebraska vs. Michigan, 5.29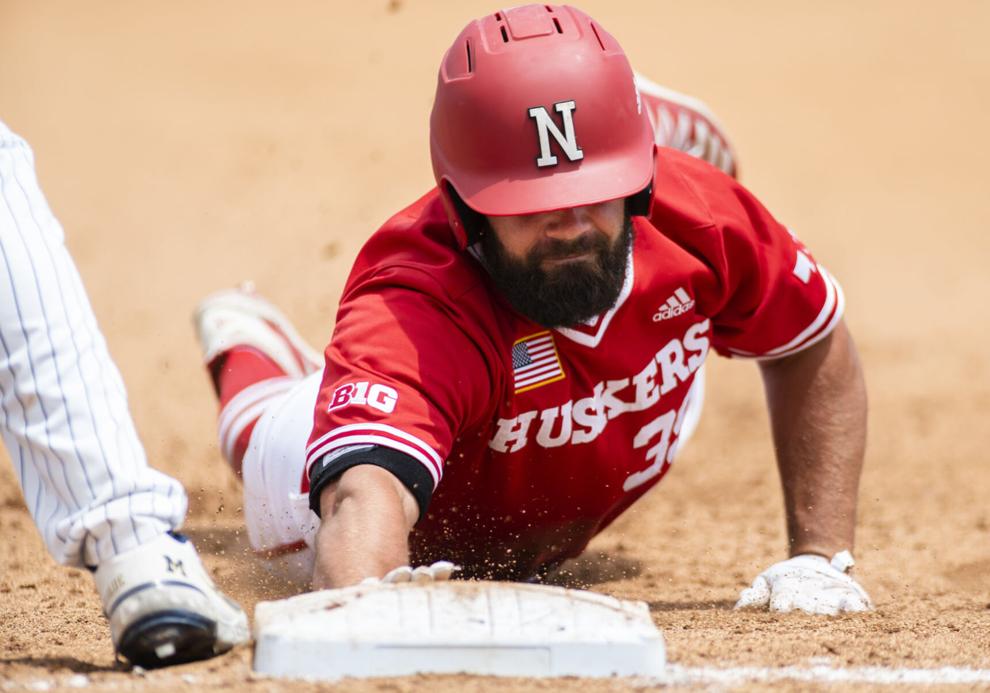 Nebraska vs. Michigan, 5.29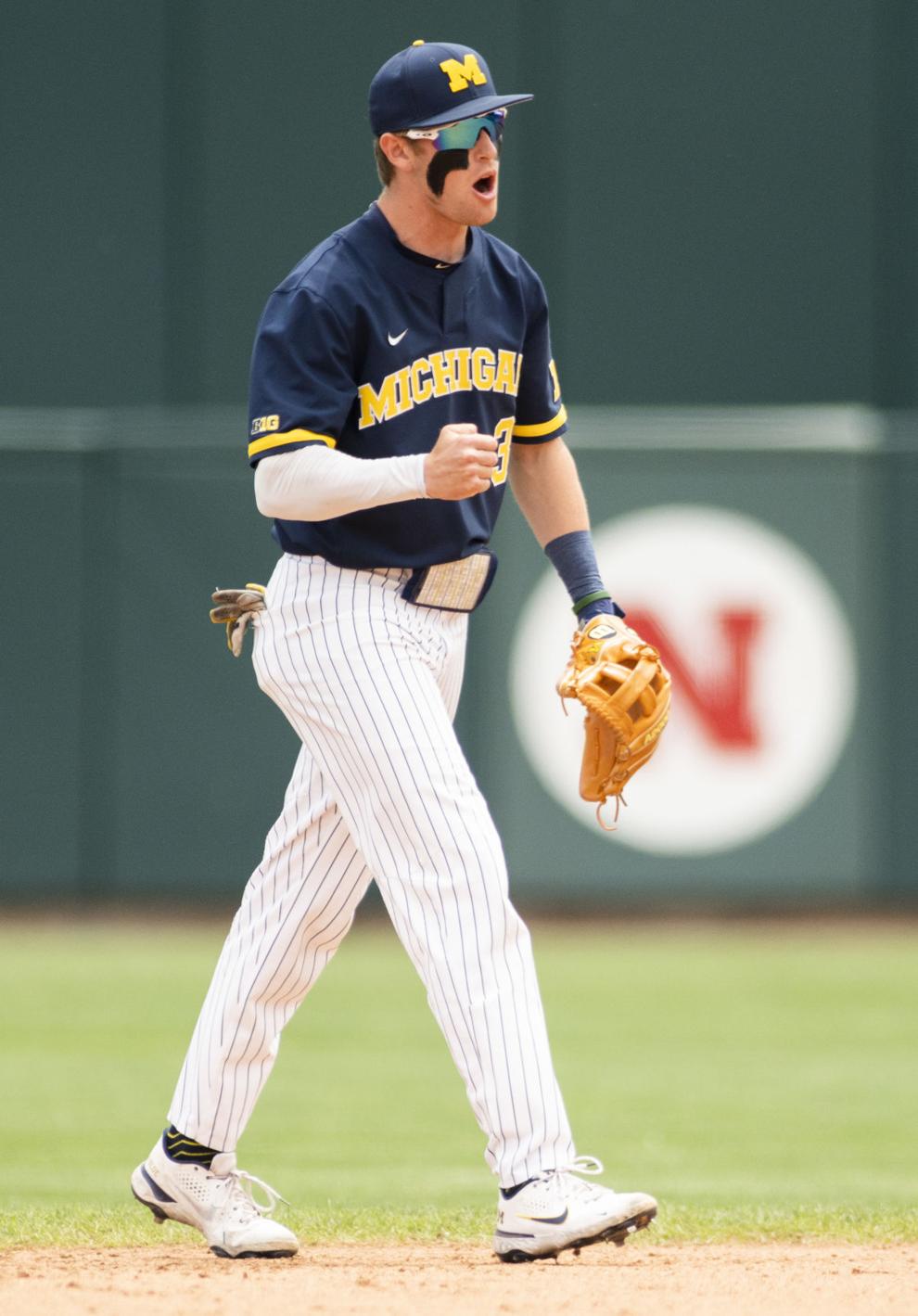 Nebraska vs. Michigan, 5.29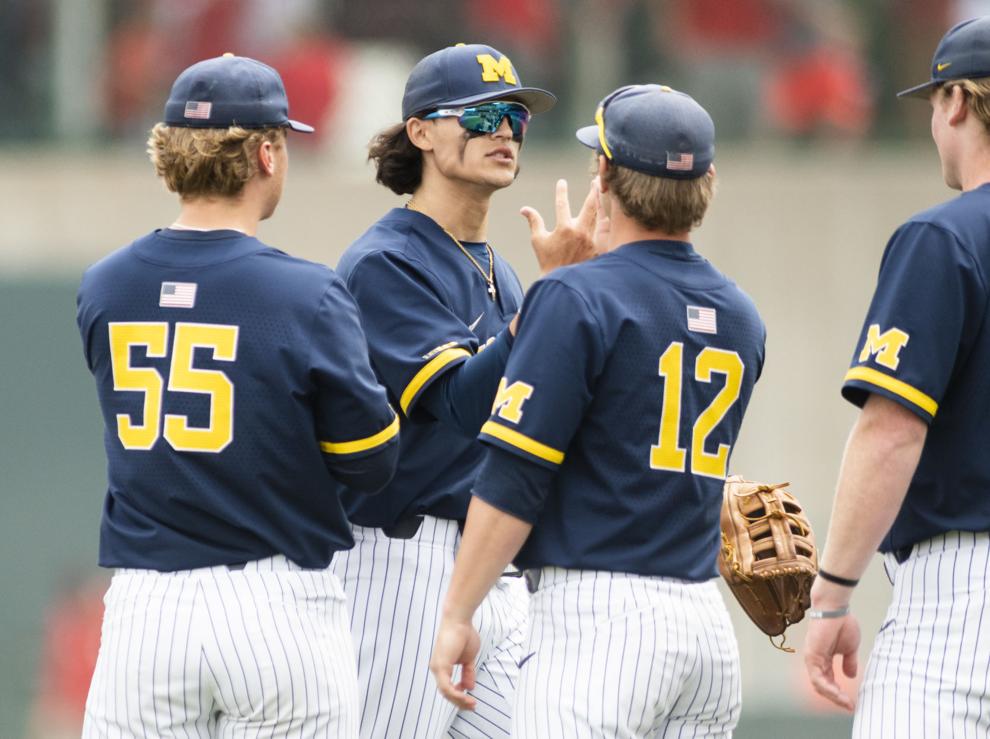 Nebraska vs. Michigan, 5.29
Nebraska vs. Michigan, 5.29
Nebraska vs. Michigan, 5.29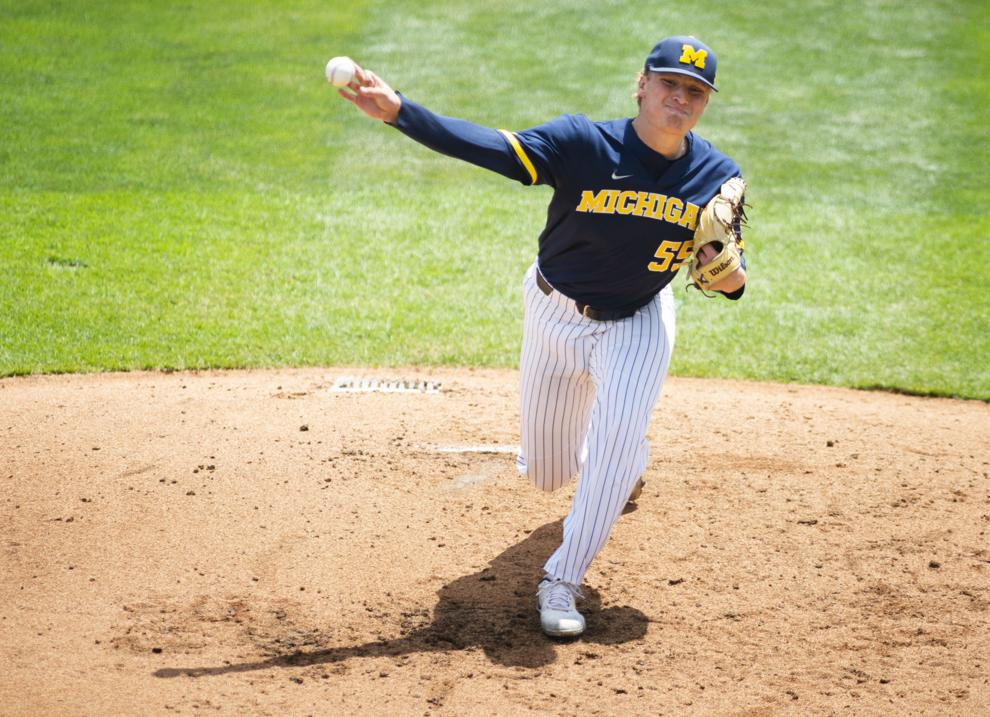 Nebraska vs. Michigan, 5.29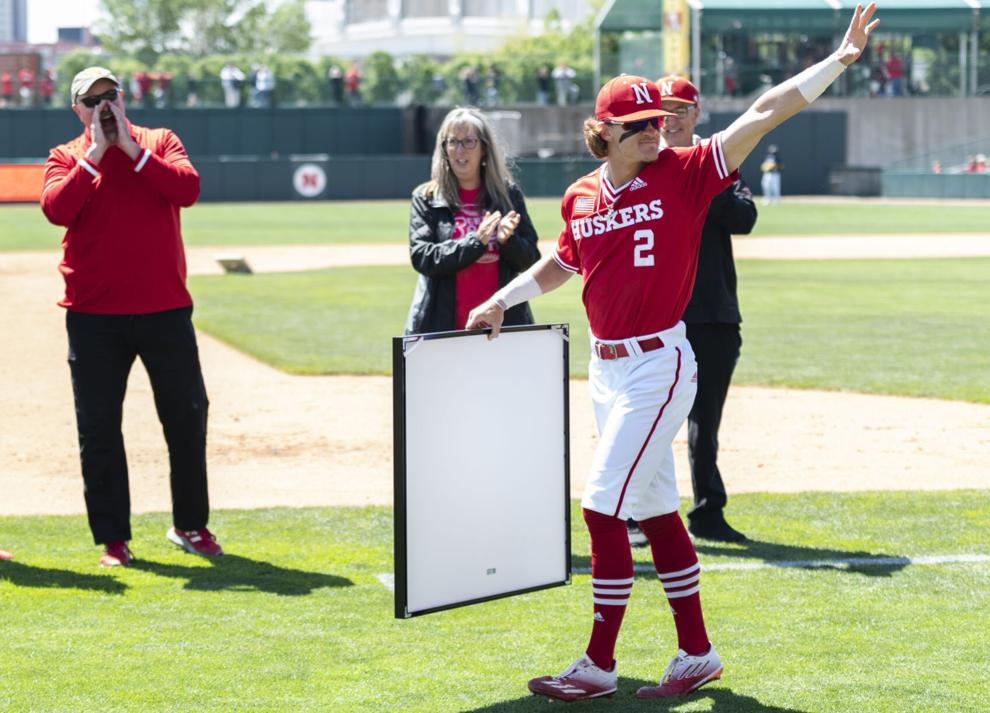 Nebraska vs. Michigan, 5.29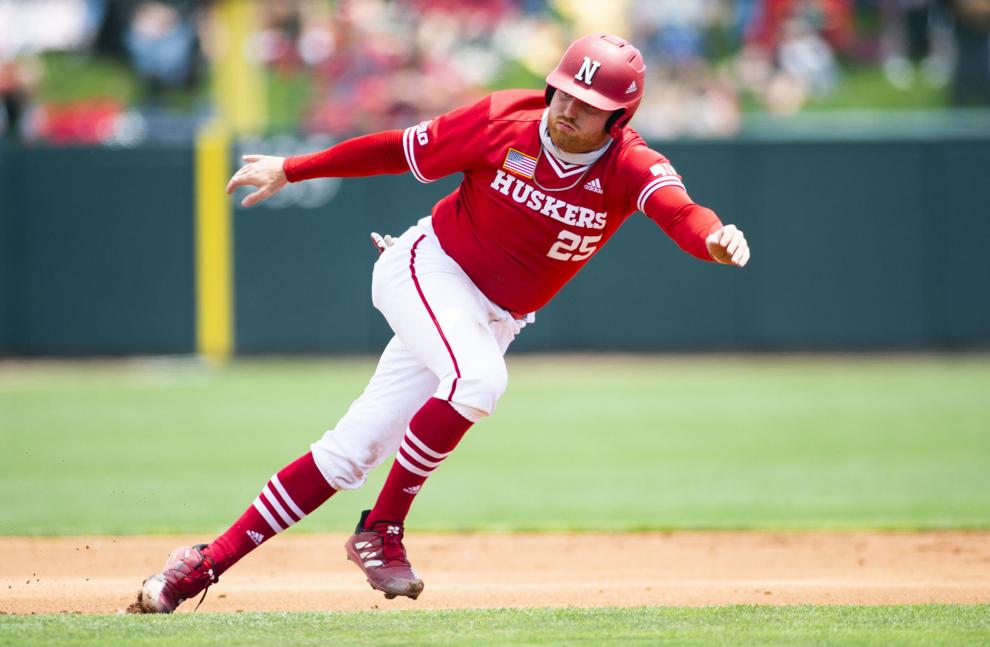 Nebraska vs. Michigan, 5.29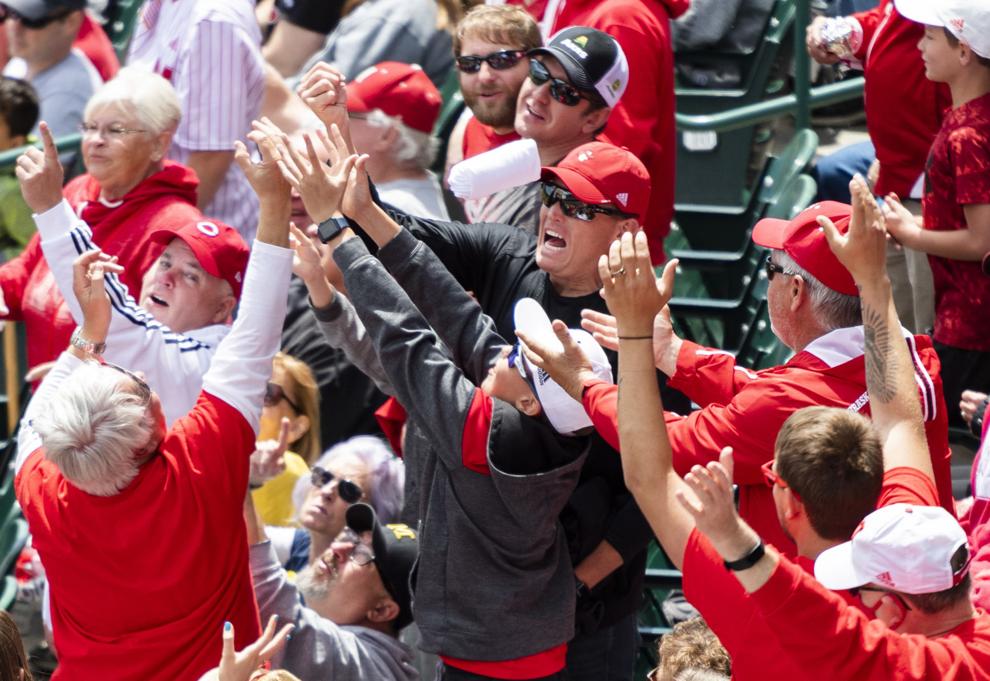 Nebraska vs. Michigan, 5.29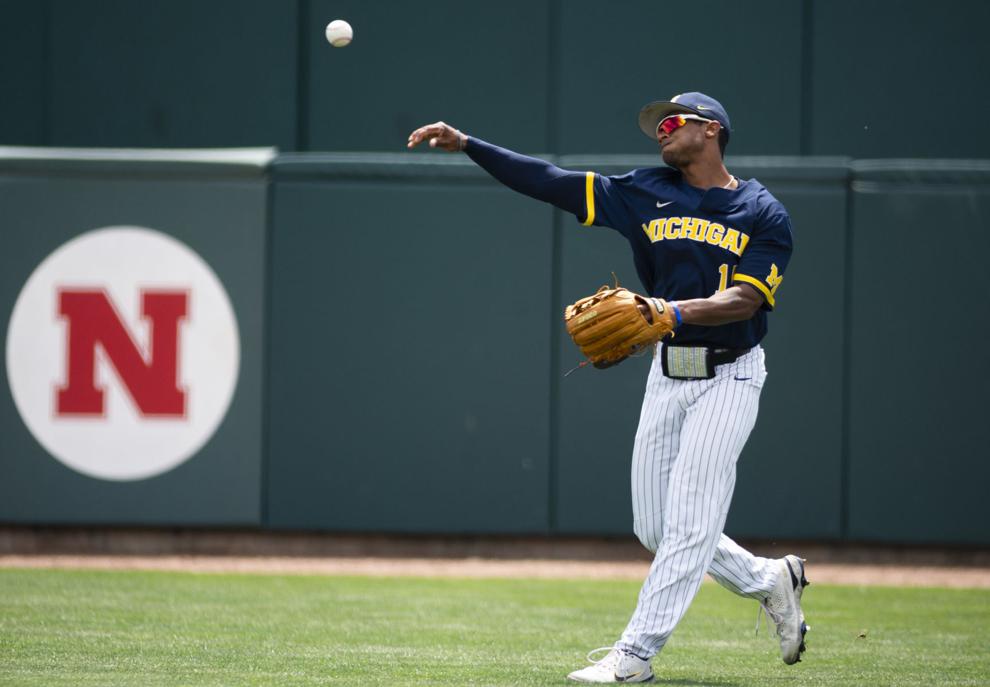 Nebraska vs. Michigan, 5.29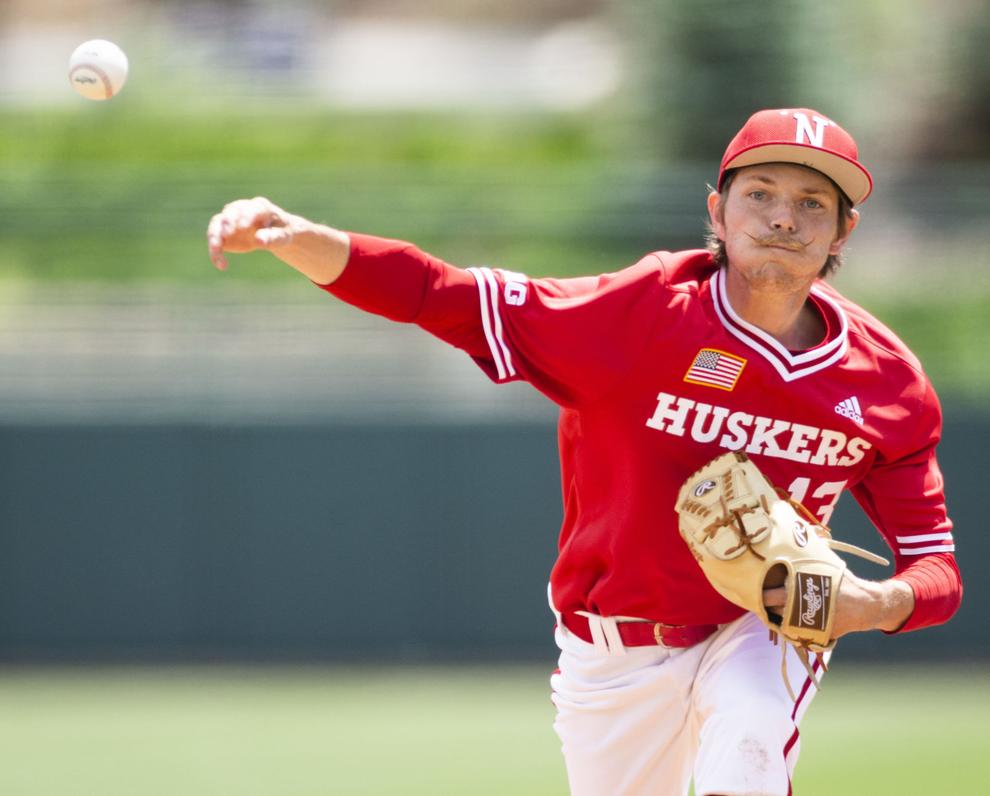 Nebraska vs. Michigan, 5.29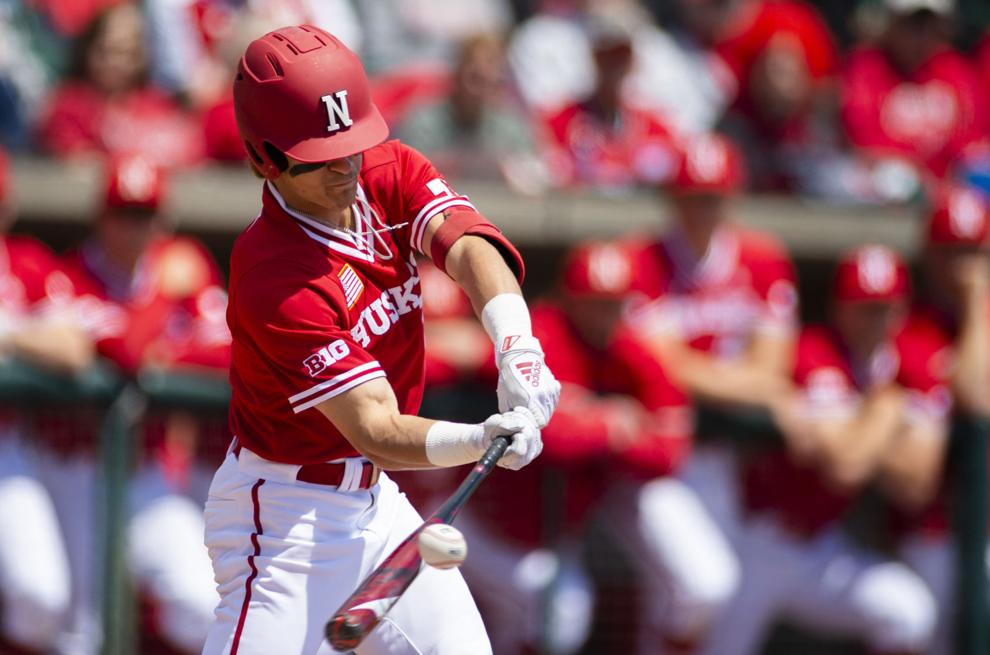 Nebraska vs. Michigan, 5.29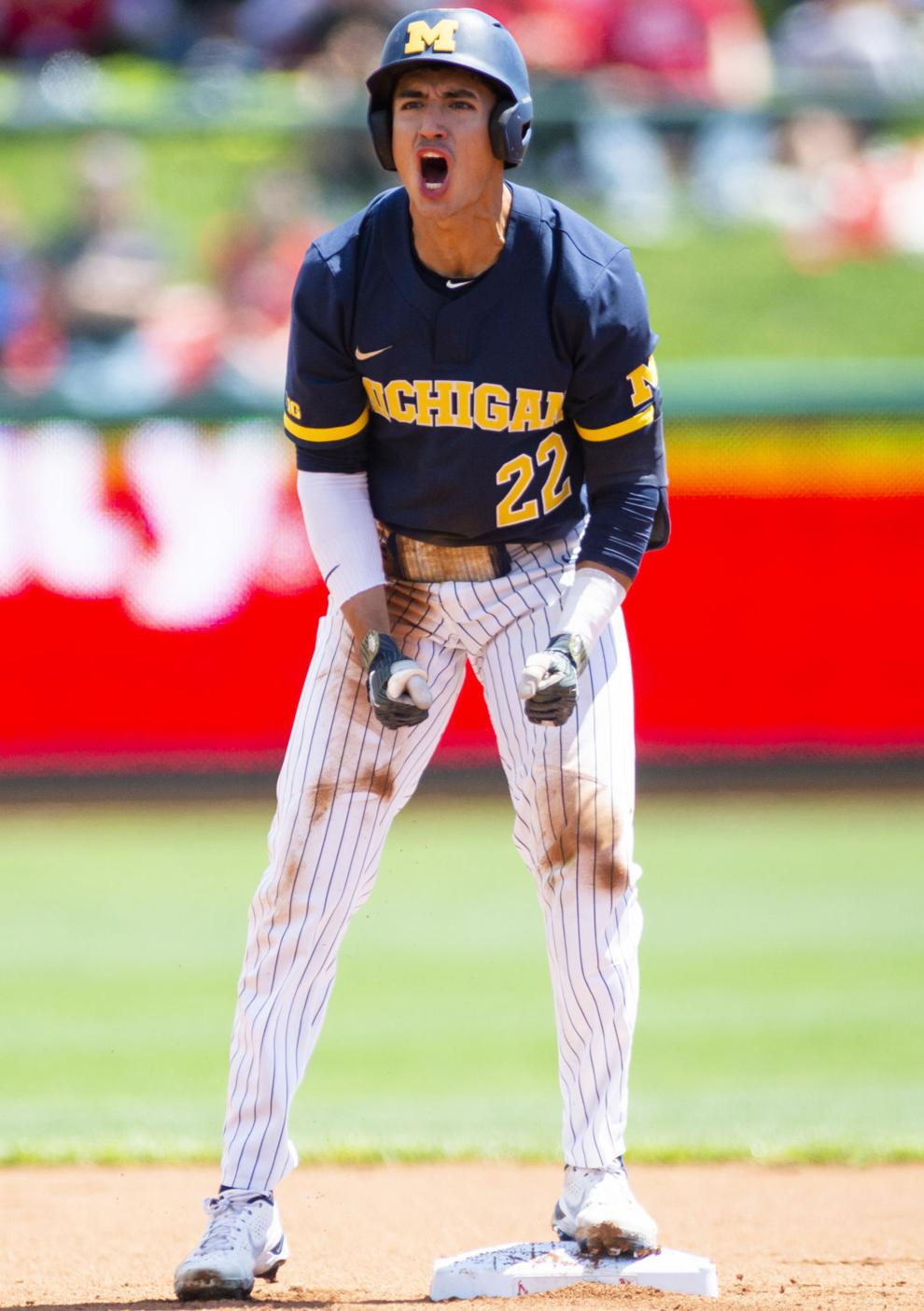 Nebraska vs. Michigan, 5.29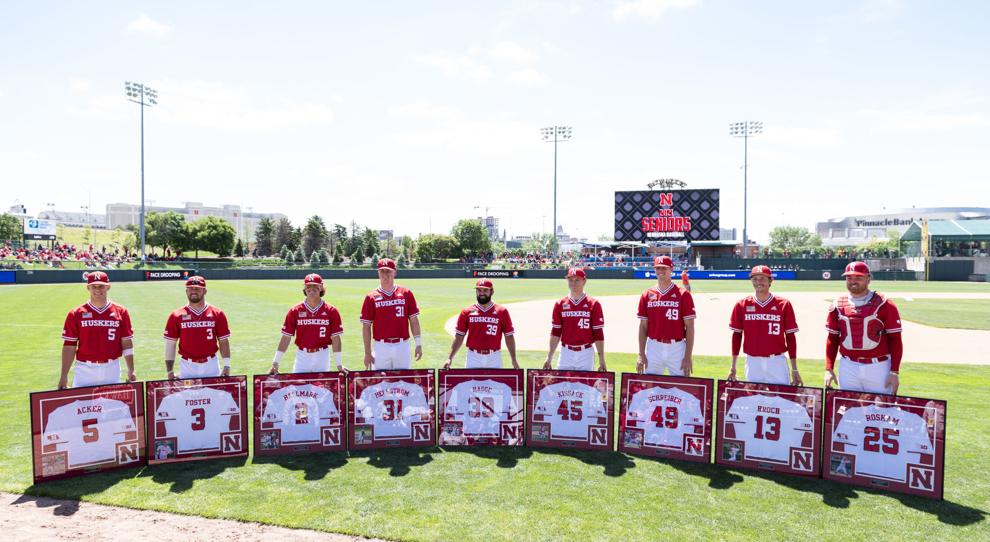 Nebraska vs. Michigan, 5.29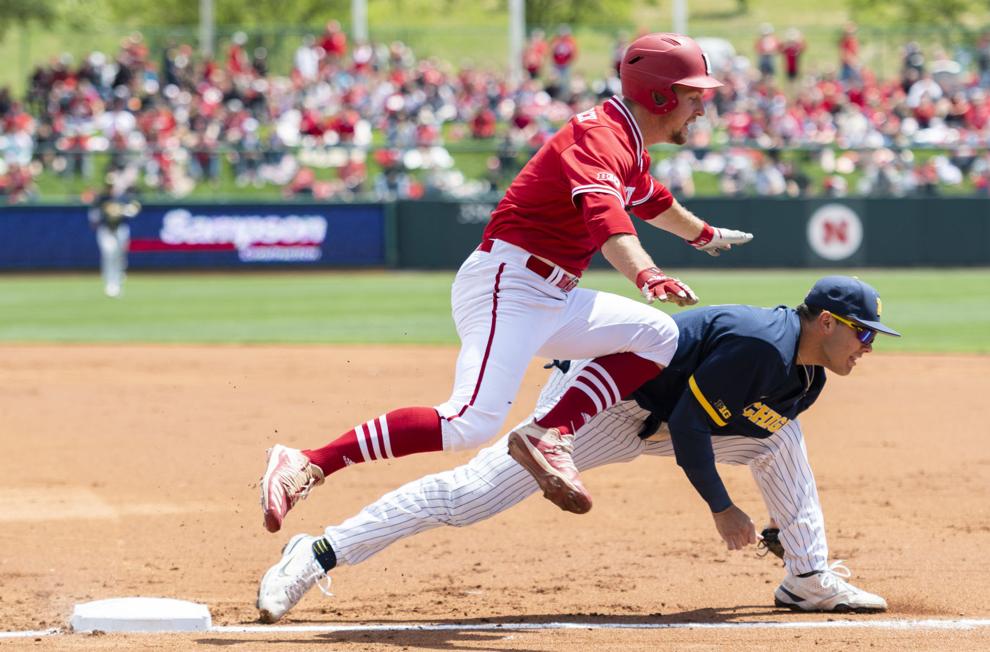 Nebraska vs. Michigan, 5.29
Nebraska vs. Michigan, 5.29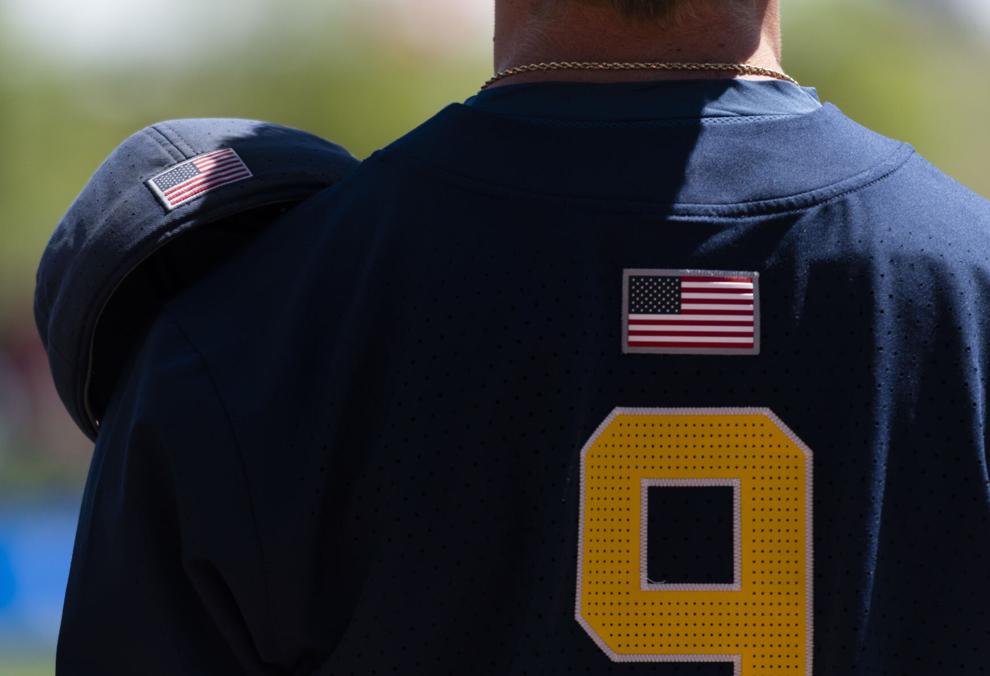 Nebraska vs. Michigan, 5.29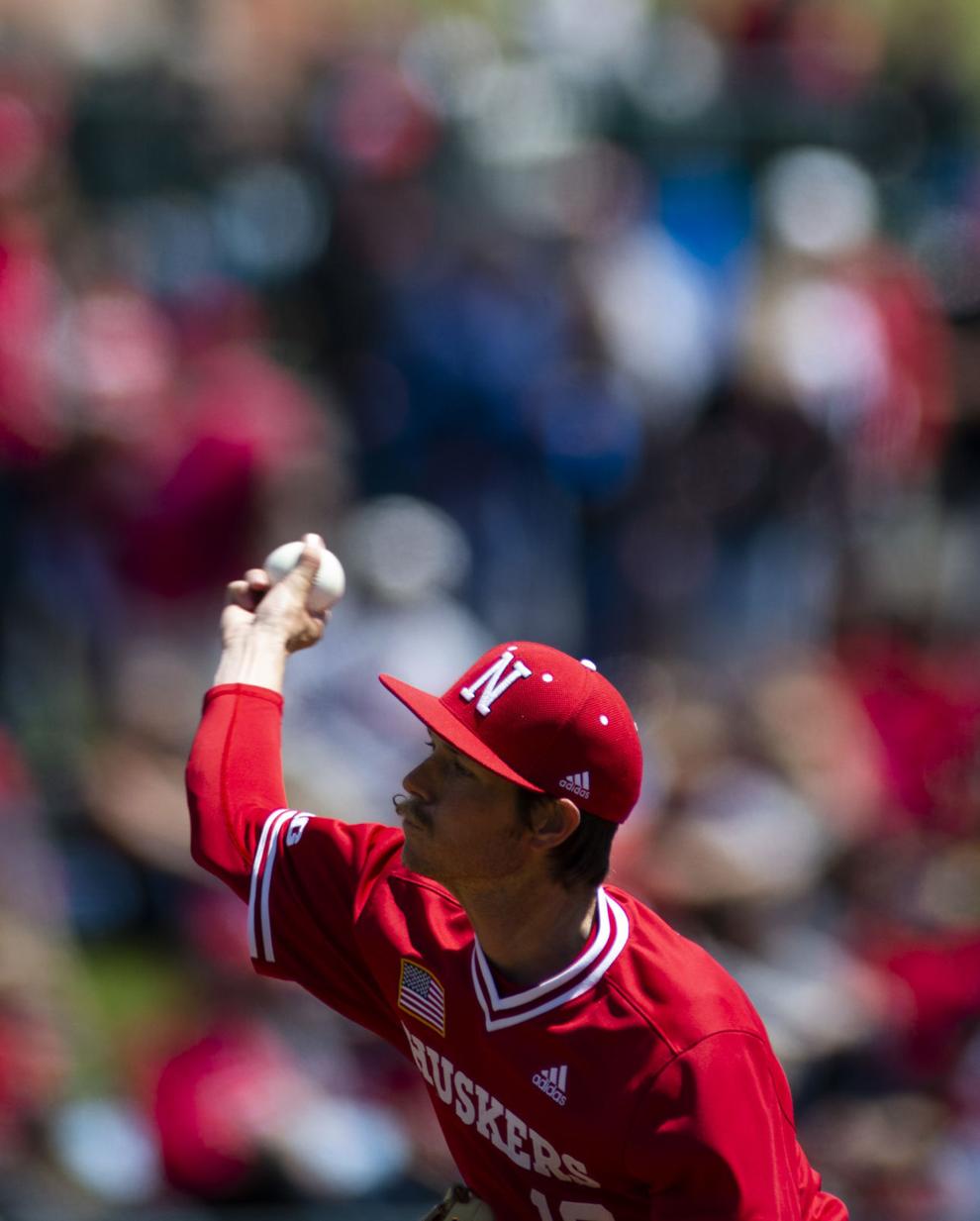 Nebraska vs. Michigan, 5.29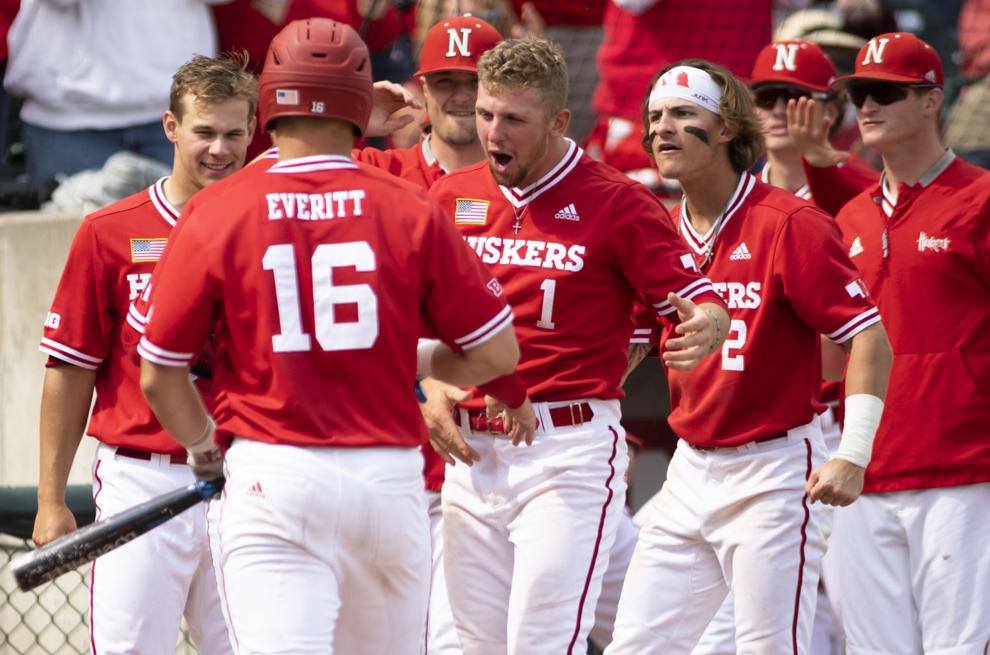 Nebraska vs. Michigan, 5.29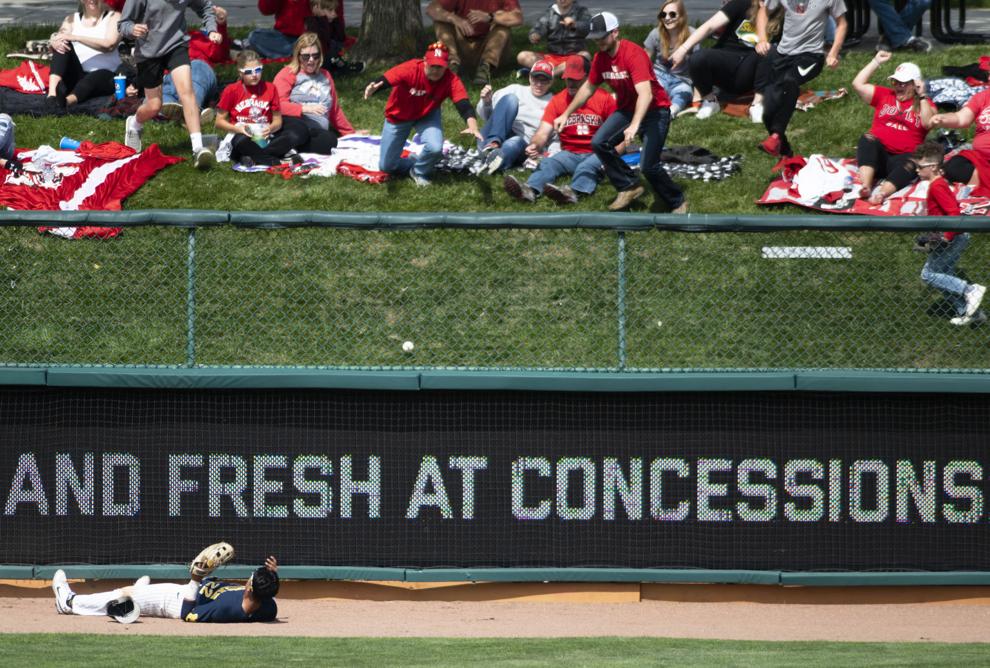 Nebraska vs. Michigan, 5.29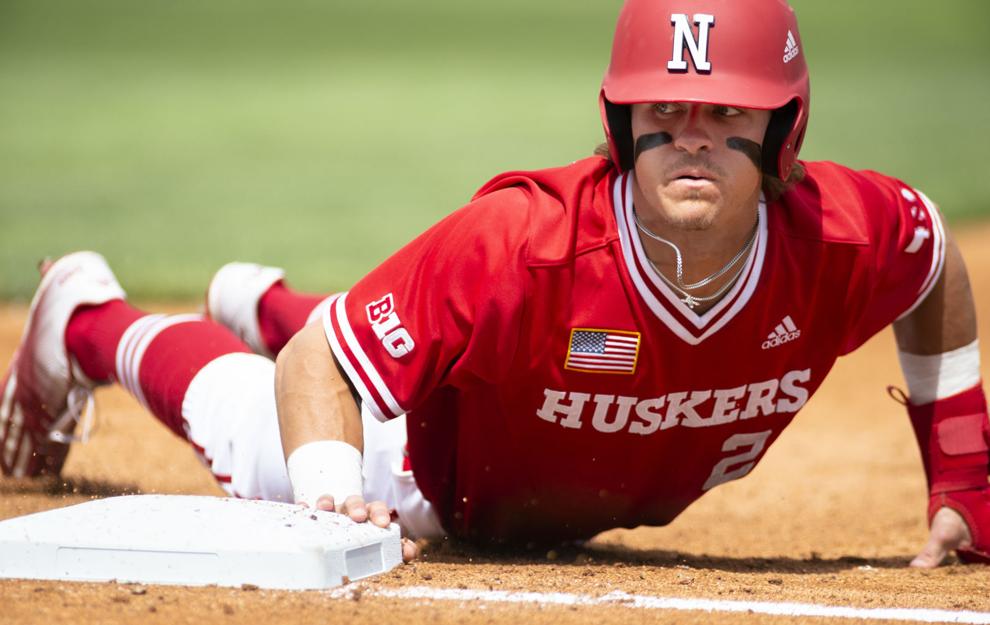 Nebraska vs. Michigan, 5.29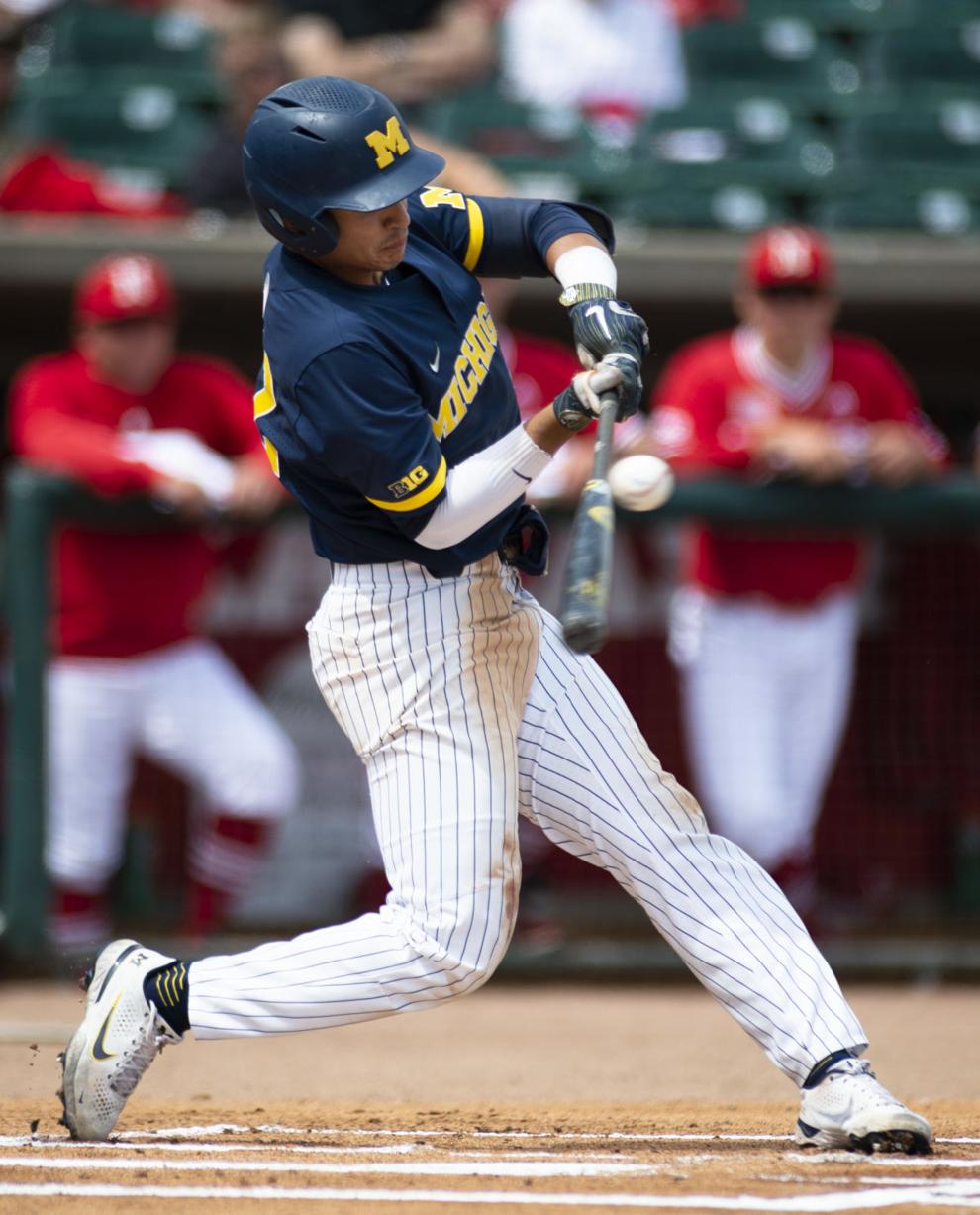 Nebraska vs. Michigan, 5.29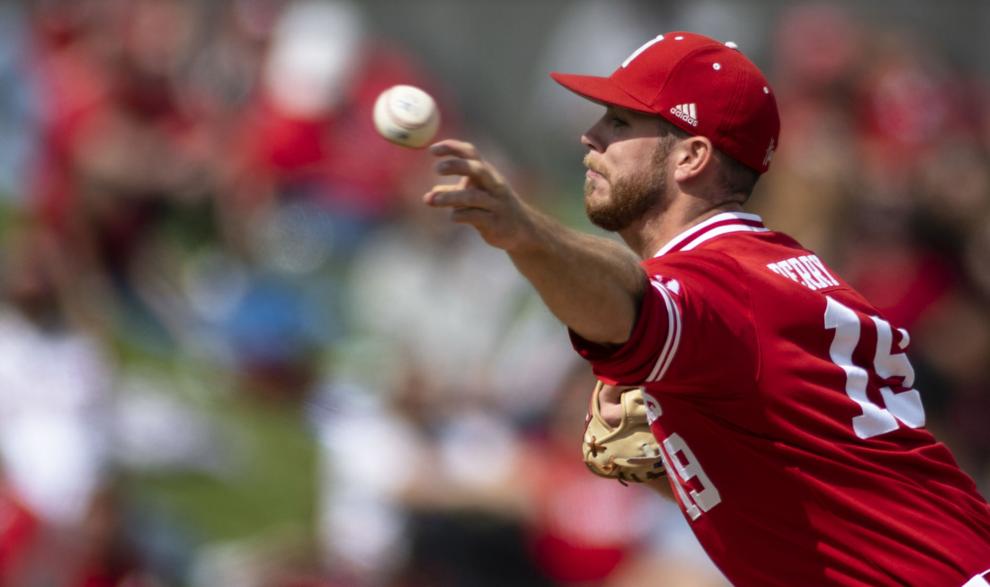 Nebraska vs. Michigan, 5.29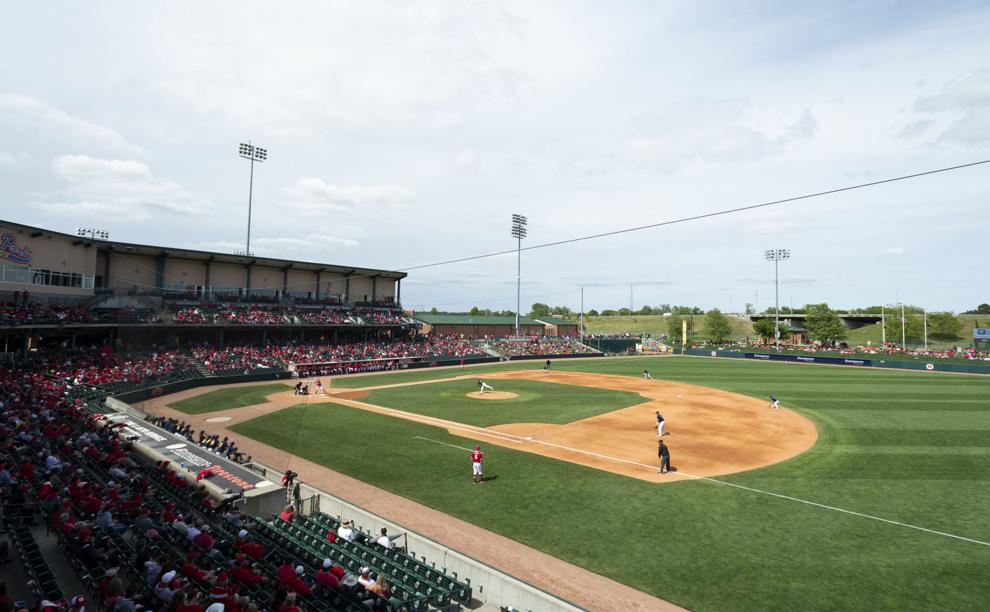 Nebraska vs. Michigan, 5.29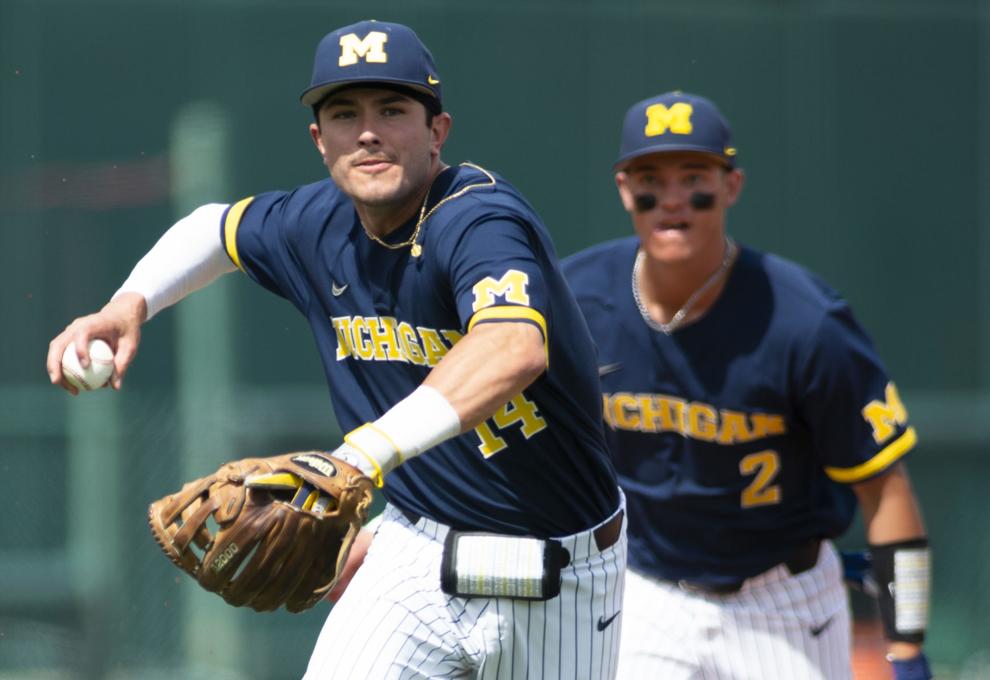 Nebraska vs. Michigan, 5.29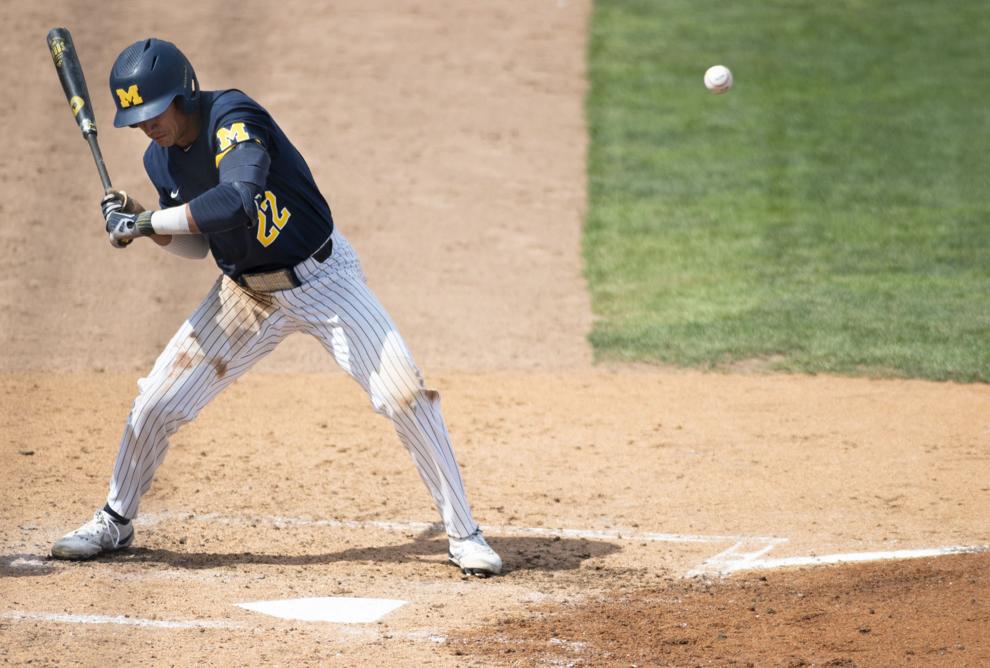 Nebraska vs. Michigan, 5.29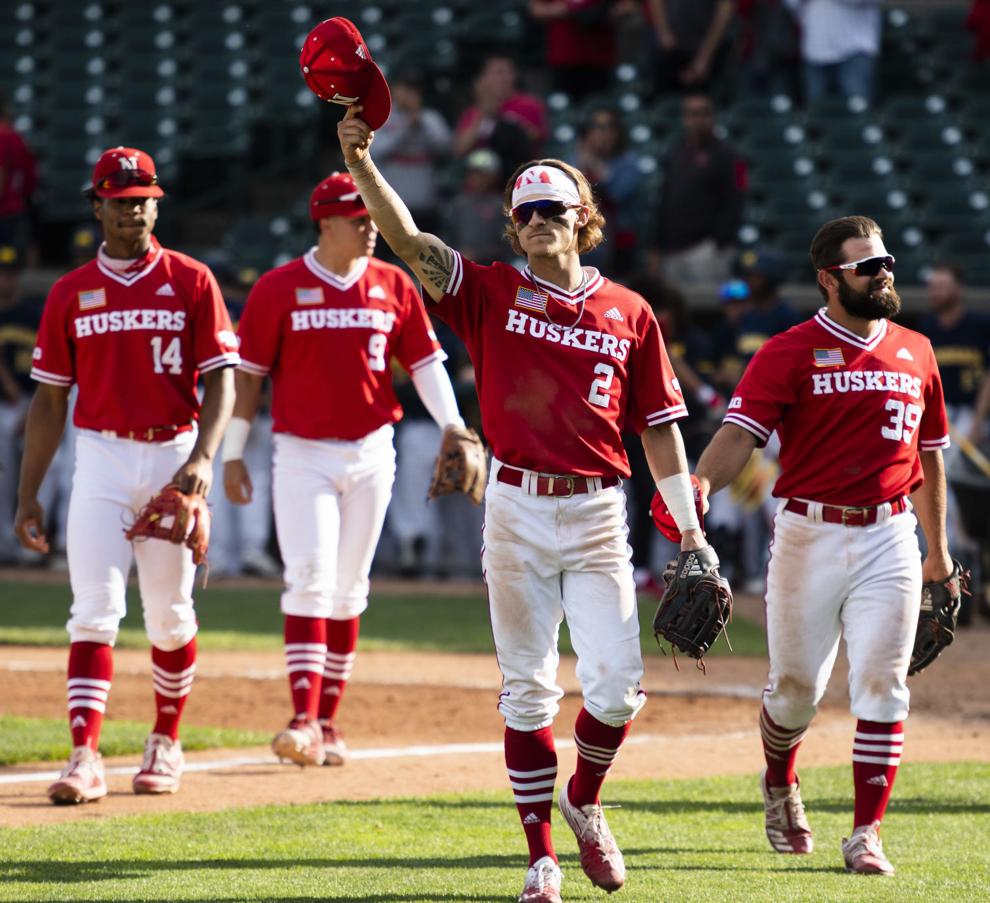 Nebraska vs. Michigan, 5.29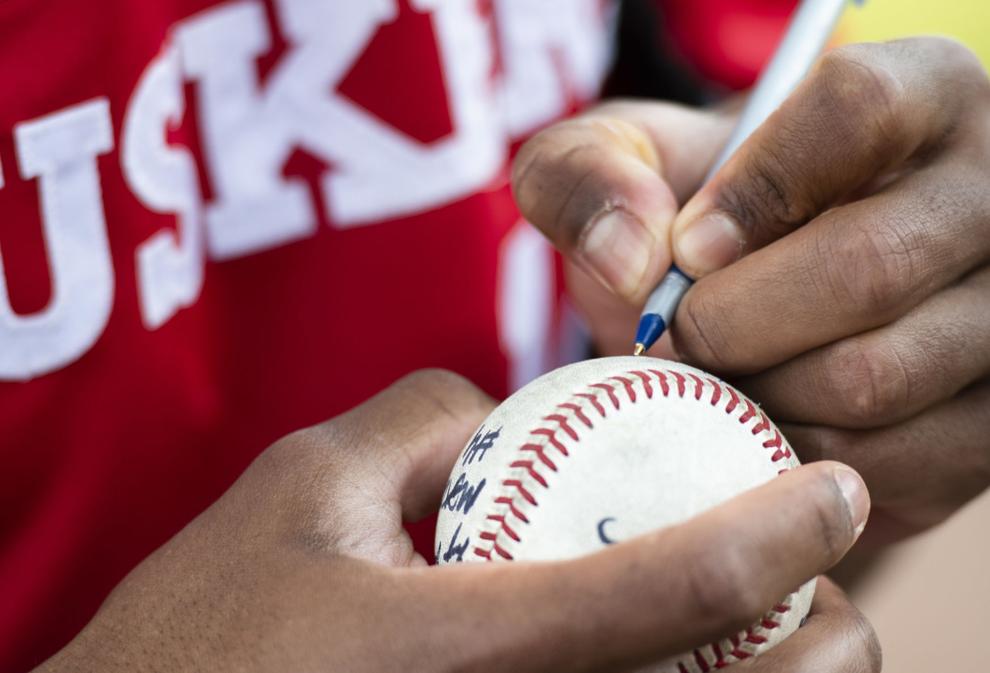 Nebraska vs. Michigan, 5.29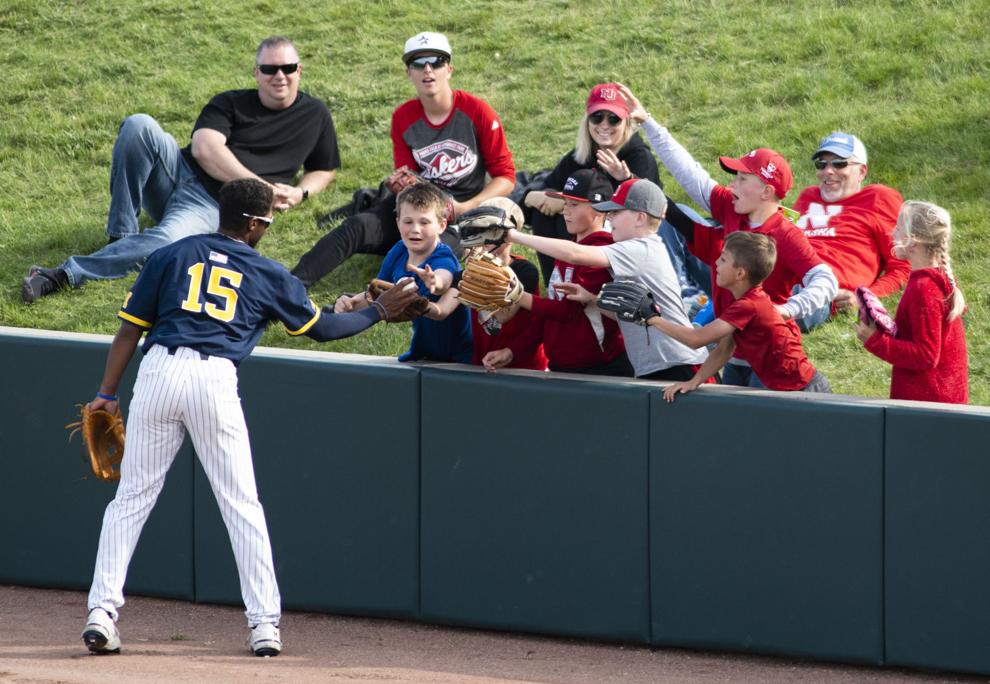 Nebraska vs. Michigan, 5.29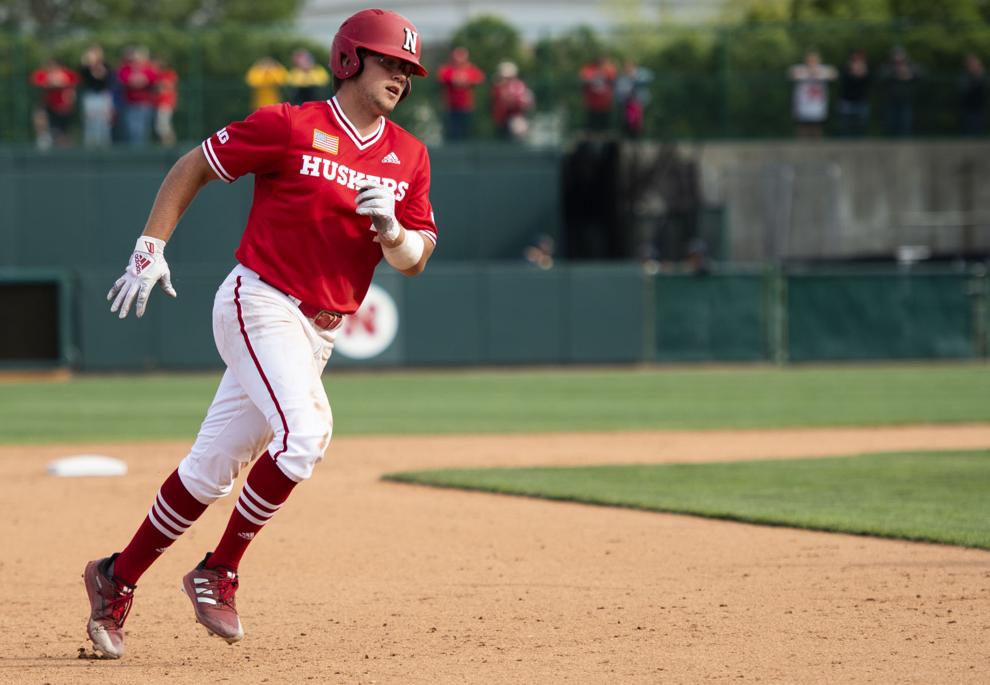 Nebraska vs. Michigan, 5.29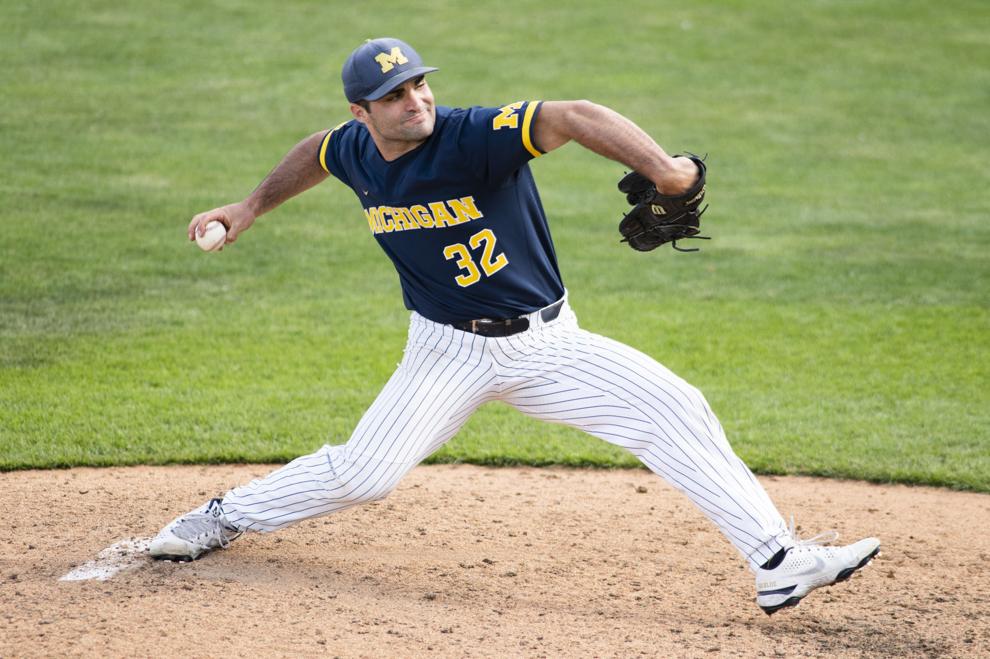 Nebraska vs. Michigan, 5.29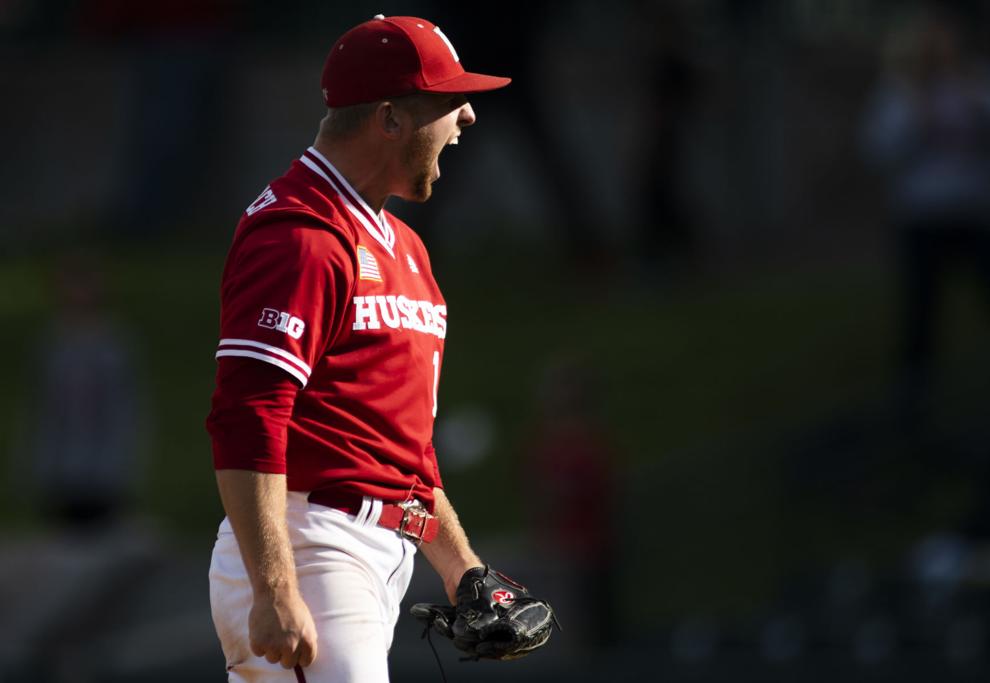 Nebraska vs. Michigan, 5.29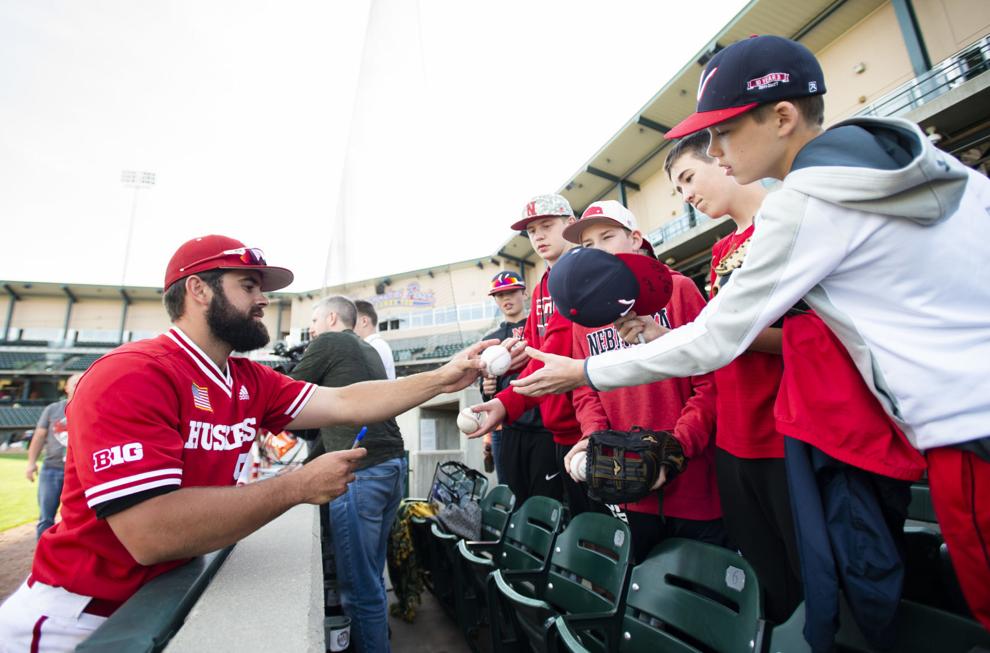 Nebraska vs. Michigan, 5.29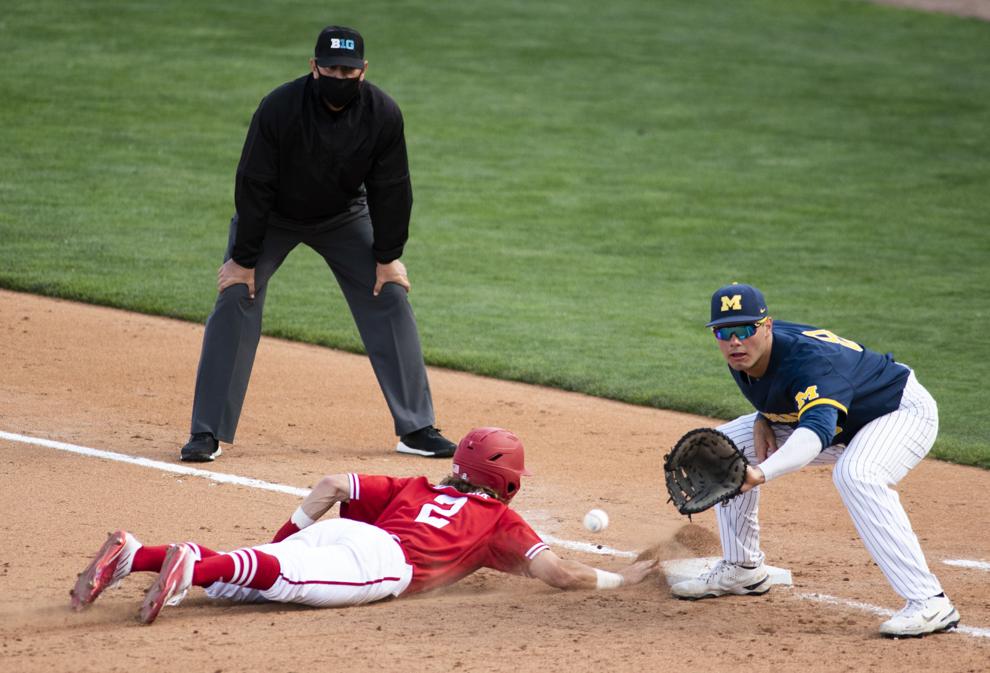 Nebraska vs. Michigan, 5.29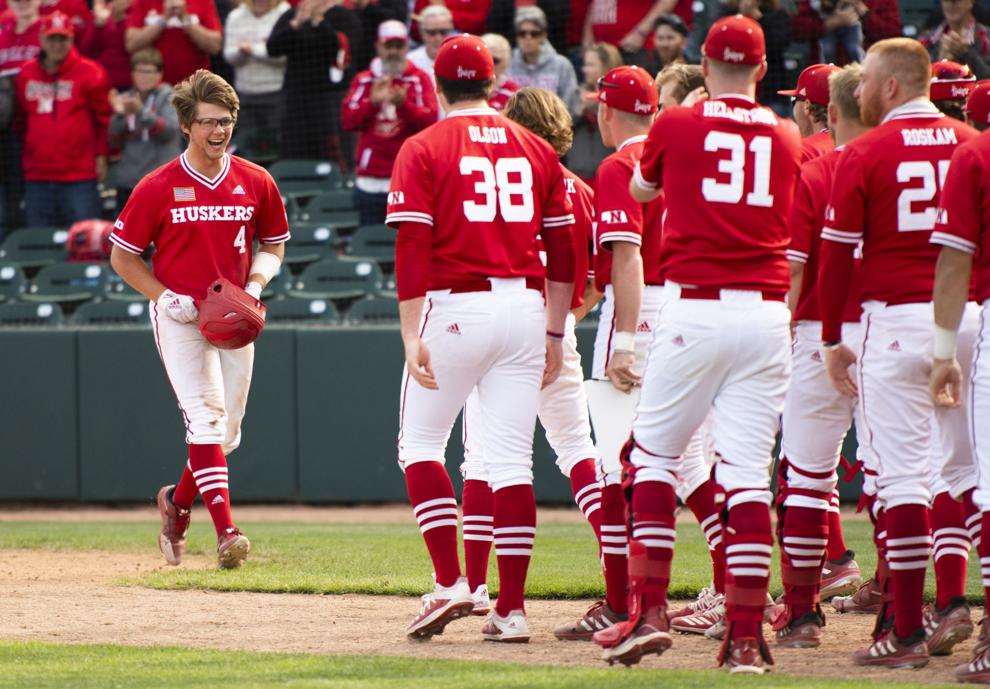 Nebraska vs. Michigan, 5.29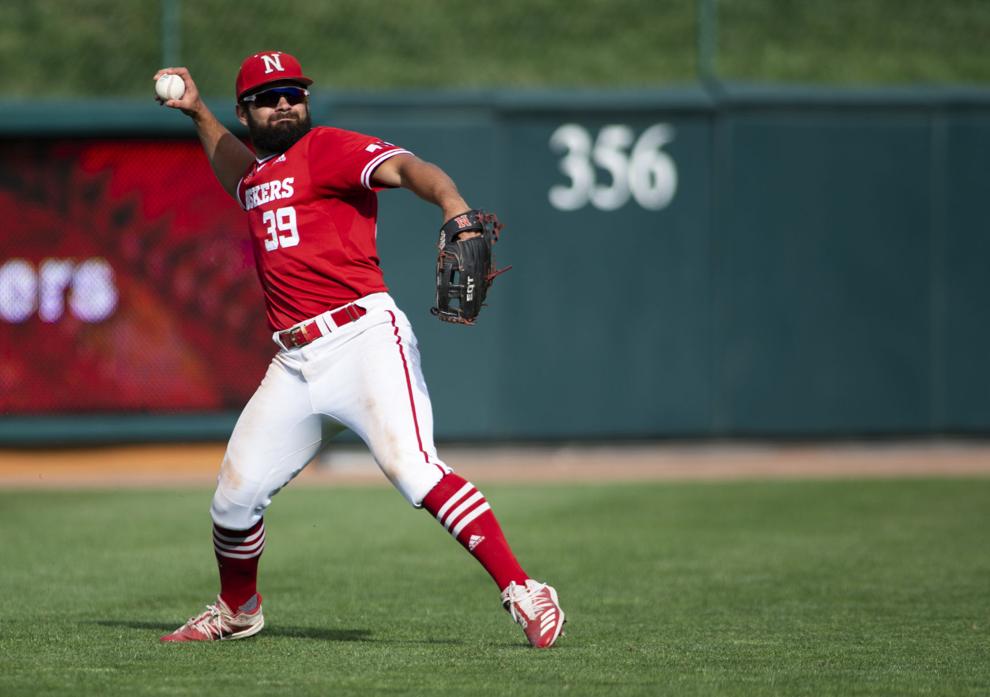 Nebraska vs. Michigan, 5.29