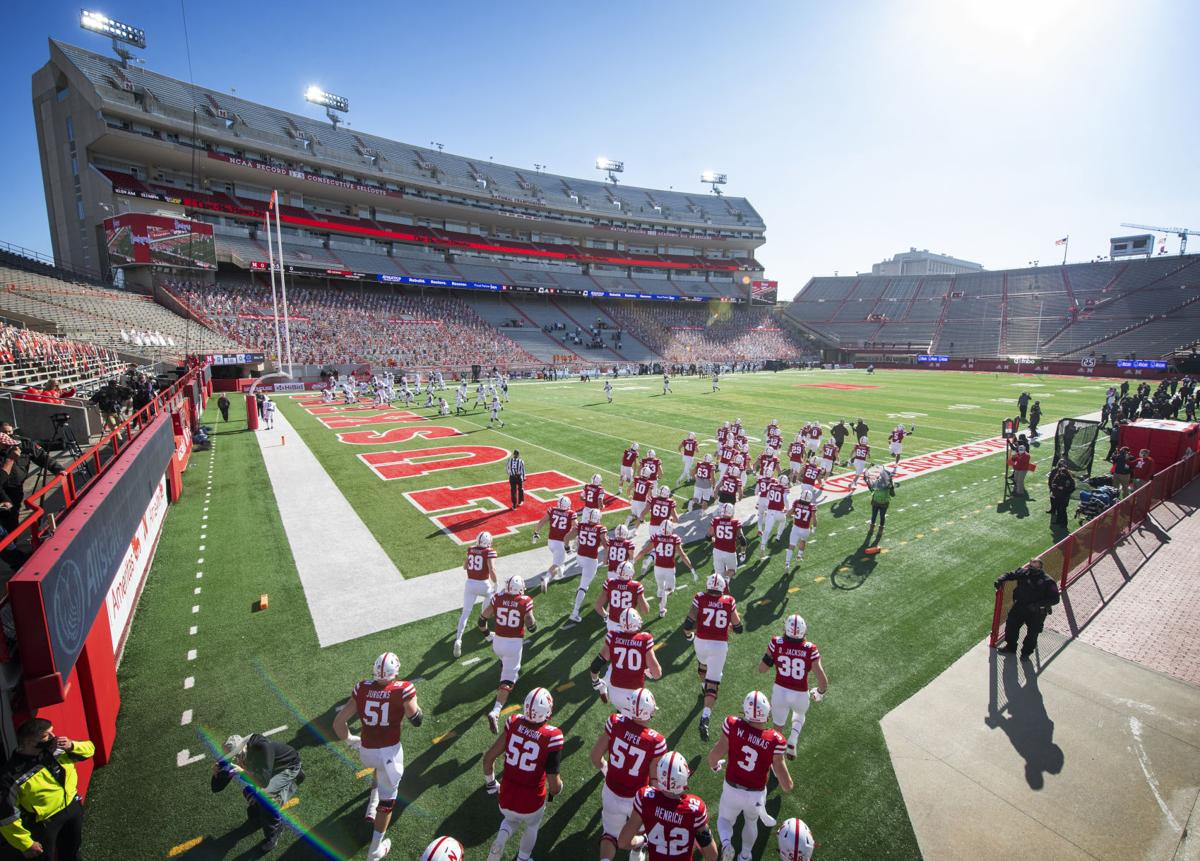 Things I know, and things I think I know:
Look for significant Nebraska football schedule news this week or early next week.
The Ireland trip scheduled for late August is highly unlikely.
How about a Husker trip to Ireland in 2022? More on that in a second.
Nebraska athletic director Bill Moos on Friday told the Journal Star that he and Illinois athletic director Josh Whitman will discuss the 2021 Ireland matter in coming days. The schools were scheduled to play Aug. 28 in Dublin, and now it appears they'll play on the same date in Champaign, Illinois — that is, if the NCAA grants a waiver for the teams to play in Week 0. That shouldn't be a problem.
COVID-19 remains a bit of a challenge for travelers, obviously. But it shouldn't be a problem forever, right? Along those lines, I'm told there's been at least preliminary discussions about Nebraska playing in 2022 in Ireland, probably against a Big Ten opponent. For the Huskers' purposes, a 2022 game in Dublin would make more sense schedule-wise than it would in 2021.
If the 2022 overseas game — I've heard Northwestern mentioned as a possible opponent — were played Week 0, it would be followed by nonconference home games against North Dakota, Georgia Southern and Oklahoma.
Of course, that's if the 2022 schedule remains intact. It's possible we'll see schedule shakeups more frequently in coming months and years as programs battle COVID-related budget shortfalls and look for ways to cut costs and generate revenue. A home game generates big bucks at many schools, which makes you wonder how much more emphasis athletic directors will place on playing nonconference games in their own stadiums in coming years.
As for Nebraska's 2021 schedule, Lincoln's downtown businesses probably aren't wild about the Huskers having only one home game, Sept. 11 against Buffalo, before early October. So much for benefiting from the initial rush of fans (hopefully) being back on the scene. In fact, three road games out of the first four isn't exactly an ideal scenario for fourth-year Husker head coach Scott Frost. After games at Illinois (likely) and against Buffalo, NU is scheduled to hit the road against Oklahoma on Sept. 18 and Michigan State on Sept. 25.
On the other hand, Nebraska will play five home games between Oct. 2 and Nov. 13, with both Michigan (Oct. 9) and Ohio State (Nov. 6) coming to town. That's an absolute delight. The Wolverines will make just their second trip to Lincoln and their first since 2012. Meanwhile, 2021 will end the six-year schedule cycle of NU playing Ohio State.
* Moos says he has Zoom calls set up multiple times a week with donors to the athletic program. They talk for 30 to 45 minutes "just so I can get a pulse on what they're thinking."
So, what exactly does he hear from donors about Nebraska's struggling football and men's basketball programs?
"Actually, they're both about the same in that regard," Moos says. "It's good, solid support."
He obviously hears concerns, though.
"I can fully understand that," he says. "And I don't make excuses. We have a ways to go in both of those sports, and we're in a darn tough conference. I will challenge anyone to say the Big Ten in men's basketball isn't the toughest conference in the country."
Nebraska's 27-day COVID pause didn't help matters, he says. The virus hit half the program, including head coach Fred Hoiberg.
"Not only are you not playing, you're not really practicing and you're getting out of shape and losing your focus," Moos says. "Then you come back and the schedule doesn't get any easier."
Bottom line, "I think we're a better team (than last season). I think we have better players. I think we're well-coached. But a combination of how tough the league is, a lot of new players and then COVID hit … have all contributed to our record.
"That's a little different than the football piece," he adds. "We had a 2020 schedule originally that would've allowed us to get some momentum and get three or four wins — hopefully, ideally — under our belt. If you have four wins, you're two away from a bowl game and you've got eight games left."
The pandemic obviously made mincemeat of the original schedule.
"But, you know, we went out and played," Moos says. "We won some, lost some, ended on a good note, had a good recruiting year, lost some kids to the portal — that's going to happen every year for every school. Hey, our sleeves are rolled up and we're working hard. I like the direction our programs are going."
Yes, Moos is an optimist. He fully acknowledges that. But I have a feeling that if he didn't genuinely like what he was seeing, he would make us aware of it, albeit in a subtle manner.
* Tip of the cap to the Rutgers women's basketball team, which has won all three of its games — including two straight on the road — by an average of 16.7 points since returning from a 35-day COVID hiatus. No excuses. Love that. Same goes for the Michigan men's squad, which came off a 23-day pause and defeated Wisconsin on Sunday in Madison.
The Wolverines reasserted themselves as the best team in the Big Ten.
* Let's not forget Doc Sadler in this conversation. The Nebraska men's hoops team is fourth in defensive efficiency in the Big Ten since coming off its pause, per BTN analyst Dave Revsine. The Huskers dig in hard on defense. That tells you their effort level is still good to great. Doc takes serious pride in that "D."