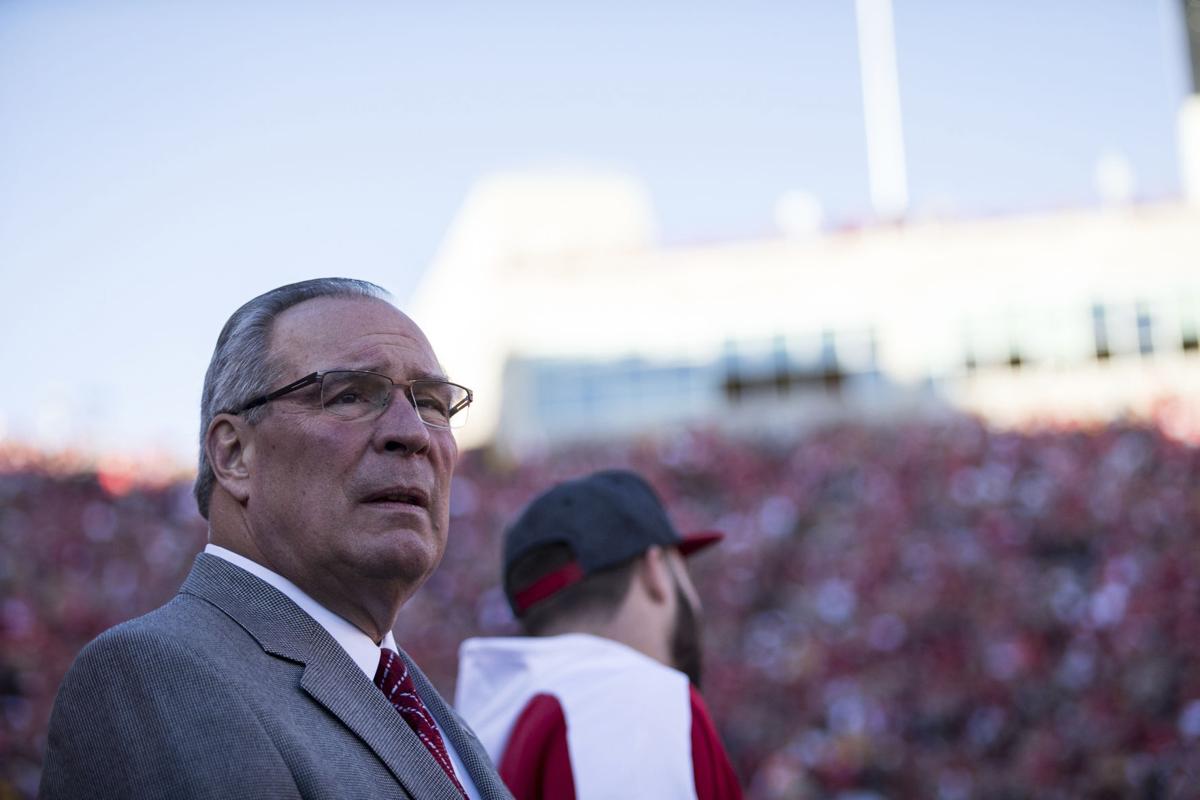 All of a sudden, like a heat wave descending upon us in early summer, discussion in college football about a 12-team playoff ramped up considerably.
The news seemingly came out of the blue last week. A four-person subgroup of the College Football Playoff management committee recommended expanding the playoff field from four teams to 12. It makes sense, especially in the context of declining television ratings for the CFP national championship game and playoff games in general.
That has to be a large part of the consideration here, right? I mean, the 2017-18 national title game pitting Alabama against Georgia drew 28.4 million viewers and a 15.6 Nielsen rating. In comparison, the 2020-21 national title game pitting Alabama against Ohio State drew 18.7 million viewers and a 10.3 rating.
Ten million fewer viewers will get the attention of college football muckety-mucks in a hurry.
By the time an expanded field would be put into place — the soonest would seem to be for the 2023 season and it could be as far off as 2026 — Nebraska athletic director Bill Moos likely will be watching the action as a retiree on his ranch in eastern Washington.
Even so, he has an opinion on the matter. Boy, does he ever.
"I've been outspoken about it with my peers," he told me last week.
Moos prefers an eight-team field. He made his feelings clear three weeks ago during a Big Ten athletic directors Zoom meeting.
"I was first out of the chute on the subject," he said.
Moos' preference mirrors that of a lot of people. In his desired eight-team field, each of the Power Five conference champions would receive automatic berths, and a sixth berth would go to the highest-ranked Group of Five program. The final two spots would be at-large choices by the CFP selection committee.
"I like eight because it's fair that those Power Five champions are represented and that the kids at Wyoming and San Diego State and Bowling Green have a hope that they can go upset the apple cart," Moos said.
The at-large berths could go to power program — think Alabama or Ohio State or Oklahoma — that happens to get upset in a conference championship game.
Moos is adamant that the first round of games should be played on campuses.
"It's a reward to the community. It's another home game," he said. "The university itself is showcased on a national stage. Some of my colleagues say, 'Oh, there could be inclement weather so we've got to play in domes.' But I'm like, 'Listen, basically 100% of these players think they're going to go play at the next level, and if you play for the Miami Dolphins, you're going to get sent to Buffalo.'
"It's the real world, man. The thing is, if you get a first-round game, it's because you've earned it."
Bottom line, Moos is steadfast in his preference for an eight-team field.
"I think 12's too big," he said. "When do you start playing these games? Are there byes? What do you get for being ranked the highest?"
Good news for field-of-12 proponents: There are answers to those questions.
According to the four-person CFP management committee subgroup, a selection committee would still be involved in ranking teams. In a 12-team model, six spots would be reserved for the highest-ranked conference champions with the other six going to at-large selections. The four highest-ranked conference champions would receive first-round byes and teams 5-12 would face each other in four games played on campuses sometime during the two-week period following conference championship weekend, typically early December.
So, Moos would get his campus-sites wish. Plus, those who are protective of regular-season intrigue also should be pleased. With the top four teams getting byes, it means the difference between being No. 4 and No. 5 is sizable. Same goes for being No. 8 versus No. 9 (since seeds Nos. 5-8 would host first-round games).
I've never covered the NFL and follow it only casually. But those who cover the NFL seem to like the 12-team college playoff model because pretty much every team in the top 25 would be relevant to the discussion well into November.
Writes Matt Calkins of the Seattle Times: "This is why every week would still have a playoff-like feel for those who are in contention. It would essentially mirror the NFL, where a single win or loss doesn't necessarily define the season, but often has major implications for the postseason. Hardcore college football fans will get up for just about any game its favorite team is playing. But this will keep droves of casual fans engaged for months on end."
It's refreshing that college football leaders have taken a break from doing basically everything they can to make it easy for student-athletes to move from school to school without penalty.
These leaders actually are thinking about what's good for fans and, yes, TV ratings.
The 2019-20 CFP national championship game, LSU versus Clemson, drew a 14.3 rating and 25.6 million viewers.
The first-ever CFP title contest, pitting Ohio State and Oregon in 2014-15, drew an 18.6 and 34.1 million.
I repeat: Last year's numbers were 10.3 and 18.7, by far the lowest totals during the eight-year CFP era.
Something needs to be done.
Eight would be an improvement.
Twelve seems even better.
Photos: Sights from Friday Night Lights camp at Memorial Stadium