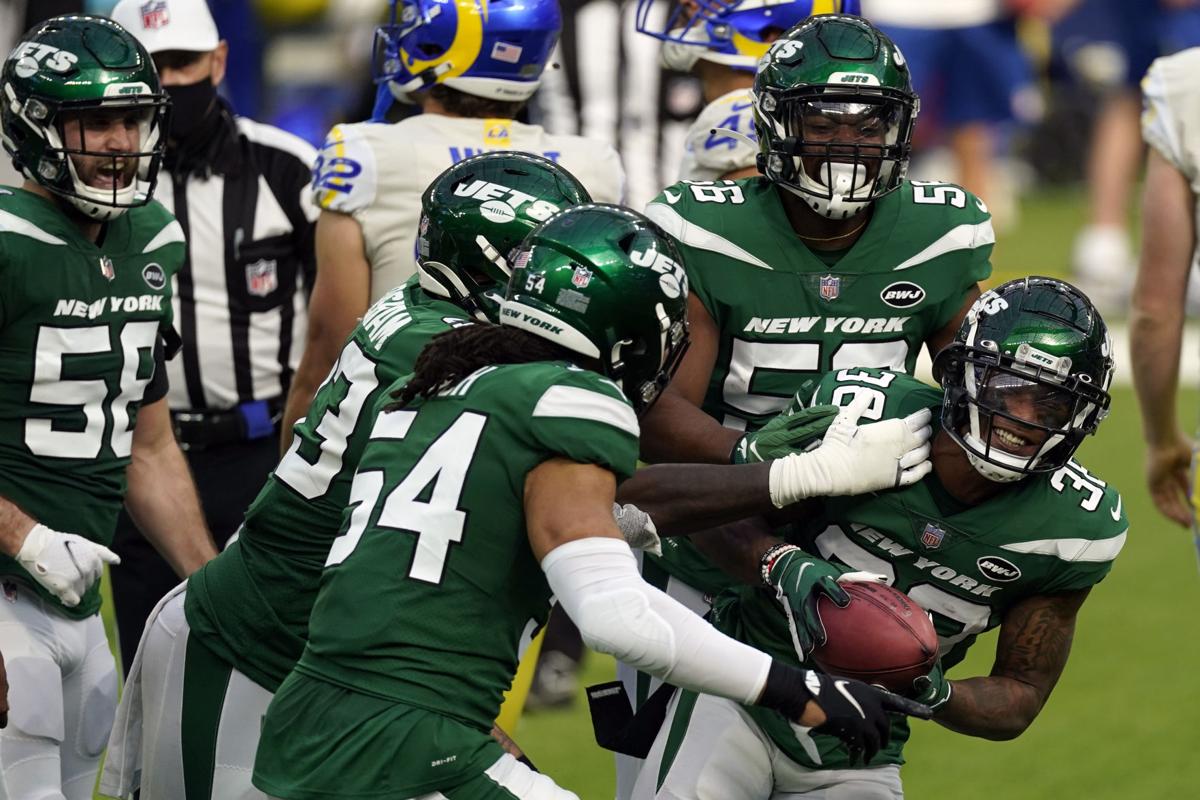 As the pandemic's harsh grip loosens in our country, certain important stories from the past 14 months or so periodically pop up in my cranium.
Former Nebraska cornerback Lamar Jackson's story — undrafted NFL free agent rises to become a six-game starter for the New York Jets — tends to get overlooked in our local sports realm. It shouldn't get lost in the shuffle, though, because it's an impressive story of perseverance. At the very least, it's a story that former NU players trying to make NFL rosters this summer could learn from.
If the Huskers' NFL hopefuls are wise, they'll seek out Jackson for wisdom.
They'll hear passion in his voice.
They'll hear a sense of urgency.
They just might listen to him because before he became a six-game starter last season, he not only put aside the trauma of being bypassed in the draft — and, yes, it was a traumatic experience for him last spring — he also overcame the extreme disappointment of starting the season on the practice squad.
He got hit hard twice. What kept him from being counted out?
"At the end of the day, this is all I got, you know, that's really all it comes down to," Jackson told me last week from New Jersey, where the Jets are in the midst of offseason training. "You always have to remember your 'why.' When I didn't get drafted, trust me, that was the worst thing. But it didn't last long, which goes to show what kind of guy I really am. But for a couple of hours, I was through. I was done. I didn't even want to talk. Didn't want to talk to my agent. Didn't care where I went to play — didn't really care if I went anywhere.
"Not getting drafted, it let me down so much. I felt betrayed. It was like, 'No way, no way.' But, of course, I snapped out of it."
The 6-foot-3, 215-pound Jackson, a native of Elk Grove, California, made his debut last season in Week 4 against Denver and started for the first time the next week against Arizona. Throughout the season, he covered the likes of DeAndre Hopkins, Keenan Allen and Henry Ruggs III. Of course, Jackson feels wiser now. He has to feel stronger mentally considering what he endured before landing on the Jets' full-time roster.
Remember, Jackson also had an up-and-down college career. But he kept pushing. He was challenged hard by his coaches, most notably Travis Fisher, and didn't fold.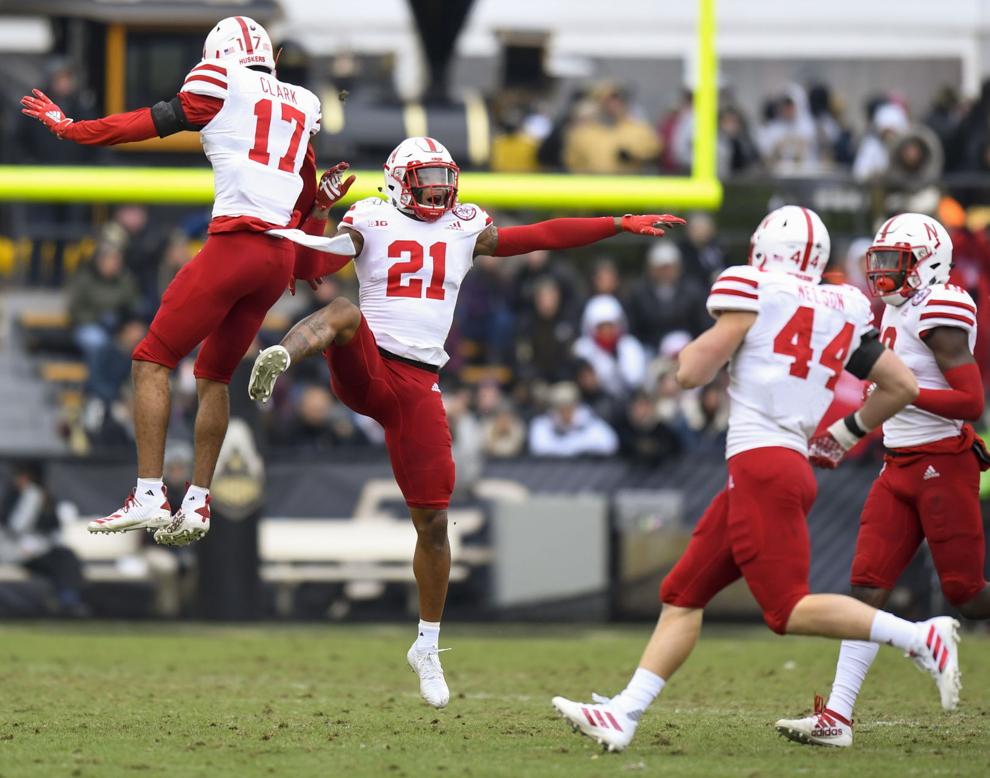 "I can't ever sit back and play the victim," Jackson said. "I can only move forward and see what I can do next."
He surely understands that not everybody has that sort of attitude.
"You have to truly believe in your abilities," he said. "At the end of the day, I know I'm capable of playing in this league. If it isn't with the Jets, someone will be able to use me. I'm a hell of a player."
There it is: The swagger a corner needs. There's virtually no way you can play corner in the NFL if you don't possess a high degree of confidence. And there's certainly no way you can play the position in the league if you're unwilling to compete every day — yeah, even after you get thrown to the canvas.
There will surely be times that 2020 Nebraska starting cornerback Dicaprio Bootle gets thrown to the canvas as he tries to make the Kansas City Chiefs' roster as an undrafted free agent. Same goes for running back Dedrick Mills in Detroit and tight end Jack Stoll in Philadelphia.
Jackson has some advice, all right.
"I'd tell them exactly what someone told me, which is this: At the end of the day, just do what got you there," Jackson said. "So don't overthink it. Don't put unnecessary stress on yourself. Because you can only control what you can control. There's a lot of stuff that's out of your hands. The best you can do is go out there and empty your tank, control what you can control, and just try to keep a positive mindset.
"You're there for a reason. Believe in your abilities and let the chips fall where they fall."
Jackson makes clear that he benefited greatly from being pushed daily in 2018 and 2019 by Fisher, the Nebraska secondary coach who played cornerback for eight seasons in the NFL and was a full-time starter for essentially six of them. Former Husker great DeJuan Groce, who played three seasons (2003-05) with Fisher on the St. Louis Rams, recalls the time Fisher "got his teeth knocked back in a game and had to get braces for support — and still played the next week."
Fisher instills that sort of mental and physical toughness in his defenders. He sometimes makes it uncomfortable for players, Jackson said.
"I just feel coach Fisher came into my life at the perfect time," he said.
In many ways, Fisher prepared Jackson to achieve his boyhood dream. He's a bona fide NFL player now. But it certainly wasn't handed to him. Far from it. Which makes his story all the more special, all the more impactful, and all the more worthwhile for undrafted rookies to check out.
"I've played football since I was 5 years old," Jackson said. "It's what I do. That's why I say I had to get paid for it, I had to take it to this level. Now, I have to keep going. It's all I really know."
Photos: Five Huskers show off speed, position skills at Nebraska football's pro day