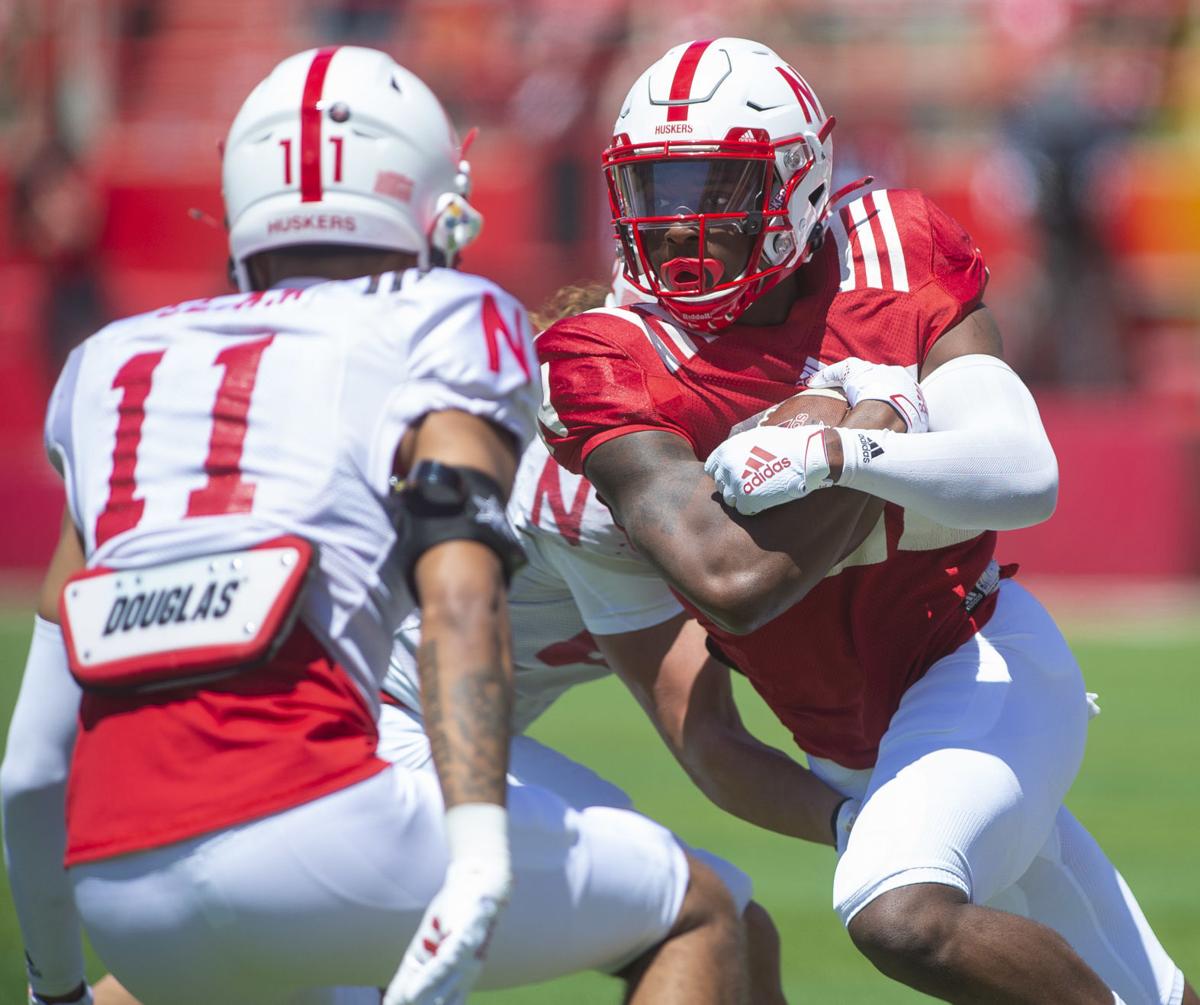 Things I know, and things I think I know:
You saw evidence Saturday of what he meant.
Held typically operates with a sense of urgency, and it looked like his backs ran with a sense of urgency during the Red-White Spring Game.
Held said he wanted his guys to finish the spring on a high note, "and then it needs to be 'Rocky IV' during the summer."
With due respect to Sylvester Stallone, Dolph Lundgren, Carl Weathers and Brigitte Nielsen, it felt necessary to ask Held exactly what he meant by his "Rocky IV" analogy.
"It's referring to a high level of training, a high level of eating," the coach said. "It's watching film on your own. It's going out on your own and doing drills when no one else is around and everybody else wants to go to the lake and get on a boat. But then you decide, you know what, I'm going to go out and run routes, I'm going to work on my pass-pro technique, I'm going to work on my footwork. That's what it's going to take.
"That's something I think our guys will do. But I'll challenge them because what they do when no one else is looking is going to determine what happens out on this field."
Nebraska fans probably like the sound of that. After all, this is a program that needs a fourth-and-1 mentality right now, you know, considering it has five losing seasons out of the past six.
Although Held is in his fourth year at Nebraska, his group of running backs remains mostly unproven other than a few (Rahmir Johnson, Ronald Thompkins and Marvin Scott) who had spot duty last season. Remember, the Husker staff thought Maurice Washington could be a star at the position by now. That didn't work out.
Because of injuries and other factors, Held was down to only two scholarship running backs in some practices. It wasn't a good look for a program with a proud running back tradition.
But the tide apparently turned late in camp. Held was fired up last week. Meanwhile, Nebraska coach Scott Frost said he was looking for a running back, "to come out of the pack and be the lead dog."
Based on what I've heard and seen this spring, a good bet to eventually emerge as the starter is true freshman Gabe Ervin. The 6-foot-1, 190-pounder from Georgia carried 12 times for 57 yards Saturday. He has a nice blend of power and speed. In the fourth quarter, he simply outran a safety to get around the edge for a gain of 13.
Yes, Ervin just arrived on campus a few months ago. But coaches this spring consistently praised his mature approach to practice and overall preparation. He quickly gained respect in the program.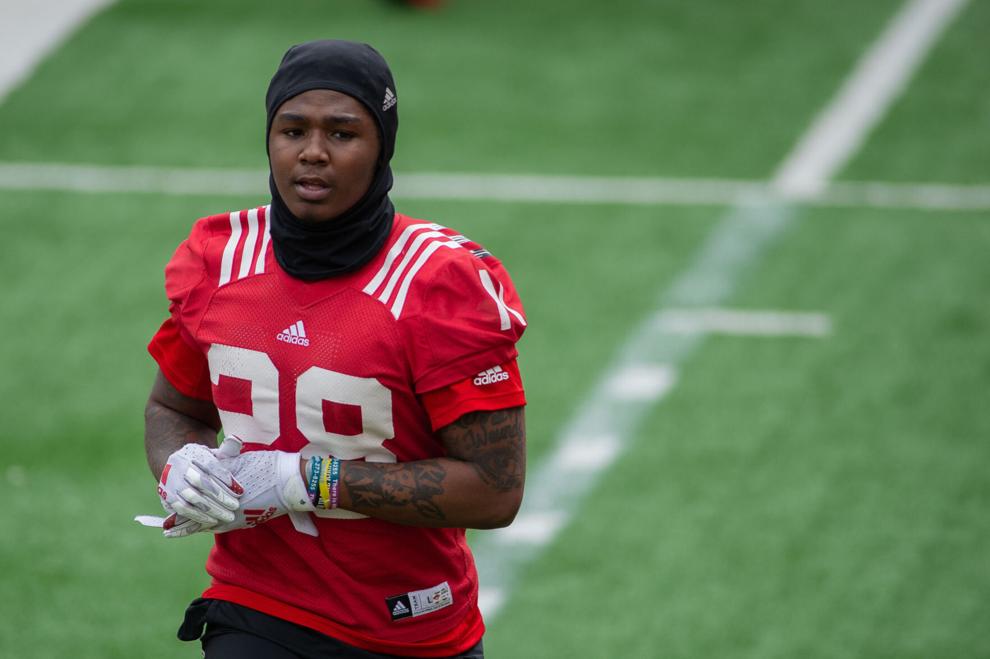 Freshman Sevion Morrison, who missed last season because of injury and COVID-19, also looked strong Saturday in rushing eight times for 38 yards. He bursts into contact with authority. Same goes for freshman walk-on Jaquez Yant (6-foot, 245 pounds), who has excellent feet and runs with the sort of forward lean that causes headaches for defenders — both figuratively and literally.
Bottom line, Nebraska's running back position has to become a bigger factor in Frost's system. Held appears to have six or so young and capable running backs whom he hopes will fight hard for playing time — ideally as hard as Rocky Balboa against the big Russian.
If Nebraska fans were concerned about the position a couple of weeks ago, they probably feel a bit better now.
It had to be a proud moment for Davison, a former Nebraska receiver great who's intensely loyal to the football program.
My guess is Davison's loyalty and passion for the program are evident to donors. He's also competitive as hell. That has to help.
The Tecumseh native comes from a relatively humble background. So does Frost. They're two men with deep roots in the state trying to get the program operating at a high level. Although the new facility guarantees nothing, it's an absolute necessity.
In terms of football facilities, Nebraska has slipped to the lower third of the conference. That simply won't fly.
Tip your cap to Davison, Nebraska's associate athletic director for football. It's seldom easy asking people for their hard-earned money.
* Maybe now people won't ask me what Davison actually does in his role. His mark on the program is now indelible. Think about that for a second.
Or maybe I should say "even more indelible." No, Matt, we haven't forgotten "The Catch."
* Of all the reasons you'll hear for Nebraska playing Fordham on Sept. 4, Frost wanting his team to get some early-season momentum — "wind under its wings," he says — stands above all. That's my read.
After Smith thanked Moos for his time, he told her, "I have nothing I'm going to do today or any day that's more important than what I'm doing right now."
Photos: All of the sights from the return of the Red-White Spring Game at Memorial Stadium