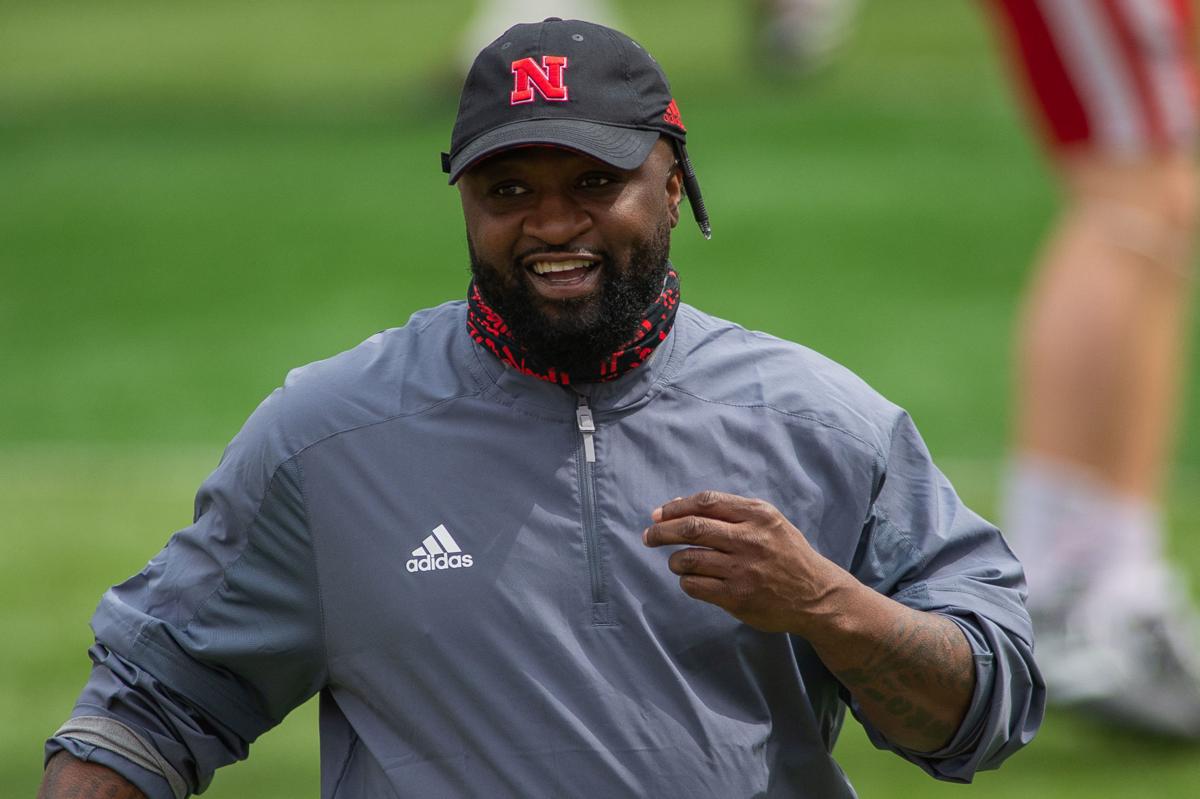 Nebraska assistant coach Travis Fisher says he wants to build the best secondary in the country.
Think about that for a second. He's not messing around here.
Nobody's saying his secondary is there, yet, or even close. But the group he has now is impressive — arguably the best overall position group on the team.
It's striking when Fisher's second-string defensive backs take the field. It's a group many teams would welcome as starters.
We're talking about sophomores Braxton Clark and Nadab Joseph at corner, and redshirt freshmen Myles Farmer and Noa Pola-Gates at safety.
There's serious size, speed and athleticism in that group.
Redshirt freshman Javin Wright and freshman Isaac Gifford will play important hybrid roles in the future.
In fact, the future may well be this season.
There's an issue, though. The backup defensive backs don't have a lot of game experience. Unlike the program's glory days, a coach can't count on subbing in backups in blowout wins.
"It's very important for all those guys to be able to get reps (in practice)," Fisher said last week. "We try to rep them, rep them, rep them throughout the week, especially in times like this — in spring football — when you can take a load off some of the older guys in maybe some of the live periods and maybe try to double some of the reps. Give guys extra reps.
"Some of those hungry young guys who want the reps — give them the reps and let them go out and make mistakes. Even if some plays are good, there are still some coaching points that you can coach off the film. But allowing those guys to get reps is very important this spring."
Of the backups in the secondary, the 6-foot-3, 207-pound Farmer has the most experience on defense. He was coming on strong late last season before suffering a season-ending ankle injury during pregame warmups at Purdue.
The 6-4, 210-pound Clark was poised to play a big role on defense last season before suffering a season-ending shoulder injury in preseason drills. In 2019, he played in every game with one start, at Purdue.
"He got a late jump this spring, but he's starting to come back," Fisher said
Pola-Gates (5-11, 190) has made "a big-time jump" this spring, Fisher said. Pola-Gates has ample experience on special teams, while Joseph (6-2, 190) has a smidgen of experience on special teams.
Bottom line, they're largely unproven defensively. But their talent is evident.
Enter Fisher, the fourth-year Husker assistant, who looks for his guys to be attentive in the meeting room and transfer that knowledge to the playing field.
He looks for them to learn from their mistakes.
If they repeat mistakes, well, they probably won't play.
Fisher is a direct communicator — he doesn't mince words. It takes a certain kind of kid to play for him. The player better be tough-minded, or at least be willing to try to be tough-minded.
Thoughts shift to a hazy morning in Fremont in June 2018.
As a new group of Nebraska coaches fanned out around the state that day to meet the masses, Fisher found himself in an automobile dealership showroom in Fremont. He gave about 100 fans a glimpse into his coaching mindset, telling the crowd how he goes about challenging players.
He said he's particular about whom he recruits to his group.
"I don't want to bring in an entitled five-star player or four-star player," Fisher said then. "I've already got that guy."
He was referring to former Husker corner Lamar Jackson, and the coach was just warming up.
"I want to bring in a guy who can change the guy I've got in the room already, change his mind frame by pushing him every day," Fisher said. "I'm going to get this kid and sit him right next to Lamar. I'm going to say, 'Hey, your job is to take Lamar's spot,' right in front of Lamar."
The crowd chuckled somewhat nervously.
The scene reminded me of the time former Nebraska defensive coordinator Charlie McBride walked past me following a mid-1990s practice as I was interviewing a young (and unproven) defensive lineman.
"Why are you interviewing that out of shape (expletive) …" said McBride, who could be simultaneously demanding and extremely caring.
He had it down to a science.
As for Fisher in Fremont, he continued, "I went in and pushed the biggest button in the room, Lamar Jackson. I pushed his button," Fisher said with a smile.
Jackson responded well to Fisher's coaching, enjoying a strong 2019 season while playing for a secondary that helped Nebraska finish 35th nationally in pass defense. Jackson started six games last season for the New York Jets.
Fisher this season has another NFL-caliber corner in junior Cam Taylor-Britt, who chose to come back for another season even though he could've easily jumped into the NFL Draft.
Meanwhile, sophomore Quinton Newsome, a rising star in the program, has the inside track to land the other starting corner job.
Of course, "super" seniors Marquel Dismuke and Deontai Williams give Fisher two grown men at safety. They ranked third and fourth on the team, respectively, in tackles last season.
Fisher, though, challenges his veterans every day. He won't waver.
"Hopefully, man, one of those second-string guys — it's a very talented group — becomes a starter," he said. "Just because you're practicing in the second-team group doesn't mean you're staying there.
"I preach it every day in meetings. I preach it on the field. There's no waiting around. There's no, 'You lead just because you're a senior or older guy in the room.'
It could be a route to becoming the nation's best unit.