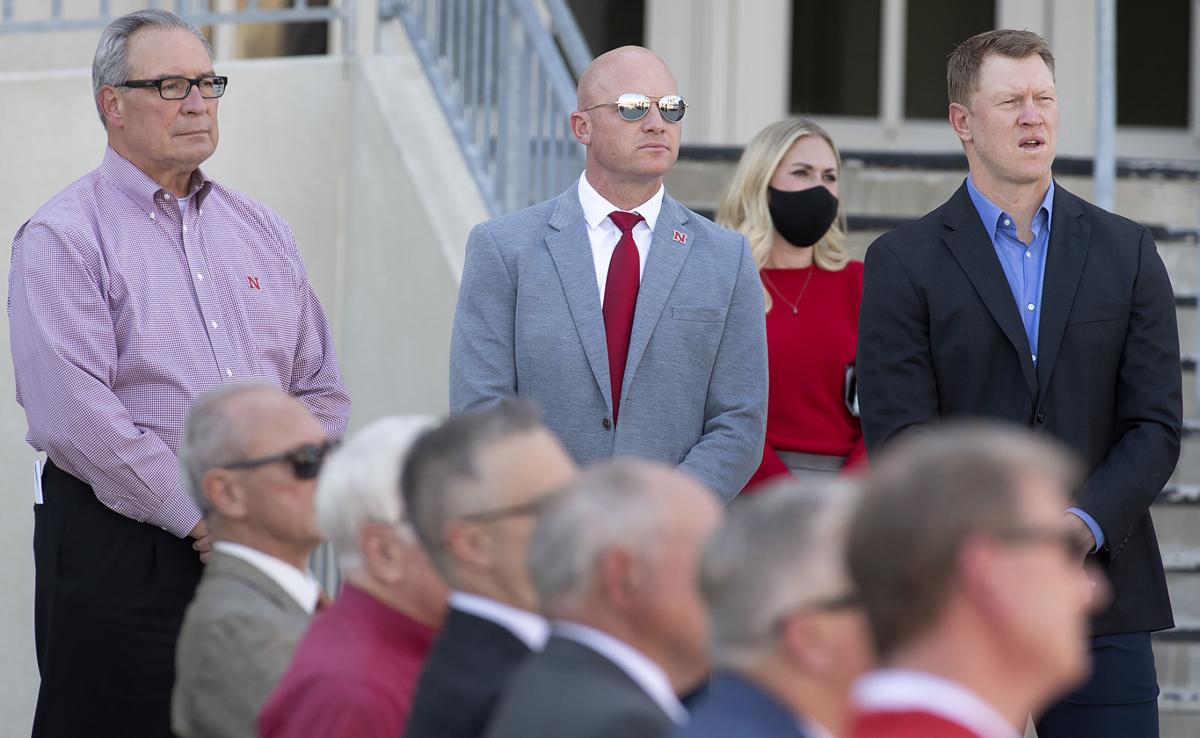 Well, we've reached June, and the livin' is easy, or at least a bit easier.
There still are questions to address. So we opened the mailbag, and you delivered. Thank you.
Will the new (athletic training facility) construction give Nebraska any kind of recruiting advantage over Big Ten teams? — O.H.D.
The key is Nebraska no longer will be at a disadvantage.
I think most Husker football fans have a difficult time believing that, as it stands, Nebraska ranks among the bottom four in the Big Ten in terms of football facilities (not including the stadium). But that's the hard truth.
The Osborne Complex, opened in 2007, still looks decent. But Nebraska can't afford to fall too far behind in areas it can control. Husker brass went all-in with the new complex. It'll be incredible, one of the best in the country. But that won't last long. The arms race is always on.
The most important recruiting advantages always will be winning and proving you can get players to the NFL. Relationships with coaches also are important in prospects' minds.
And don't forget about the name, image and likeness part of the equation.
That can wait for another day.
Nebraska athletic director Bill Moos has to be contemplating retirement soon. Who is on the list of favorites? Trev Alberts comes to my mind — Troy P.
Alberts, who won the Butkus Award at Nebraska in 1993, is in his 12th year as UNO's athletic director. He just might be a future candidate for the Nebraska AD position, although he didn't receive serious consideration last time around.
It probably would be unwise to rule out Matt Davison at this point.
Moos was hired by Nebraska in October of 2017. The 70-year-old told the Journal Star this past December he sees no reason why he wouldn't keep working full-go until the end of his contract, which expires Dec. 31, 2022.
I asked him last week if he would consider working as NU's athletic director beyond 2022.
"The only thing of importance is that I'm the AD now and we've got a special year ahead of us!" he said via text.
He has a picturesque ranch in eastern Washington state. He loves it there. He goes there to think.
"But I couldn't go back (to the ranch) and sit and leave the department on anything but solid footing and in a winning position," he said in December. "It'd drive me crazy."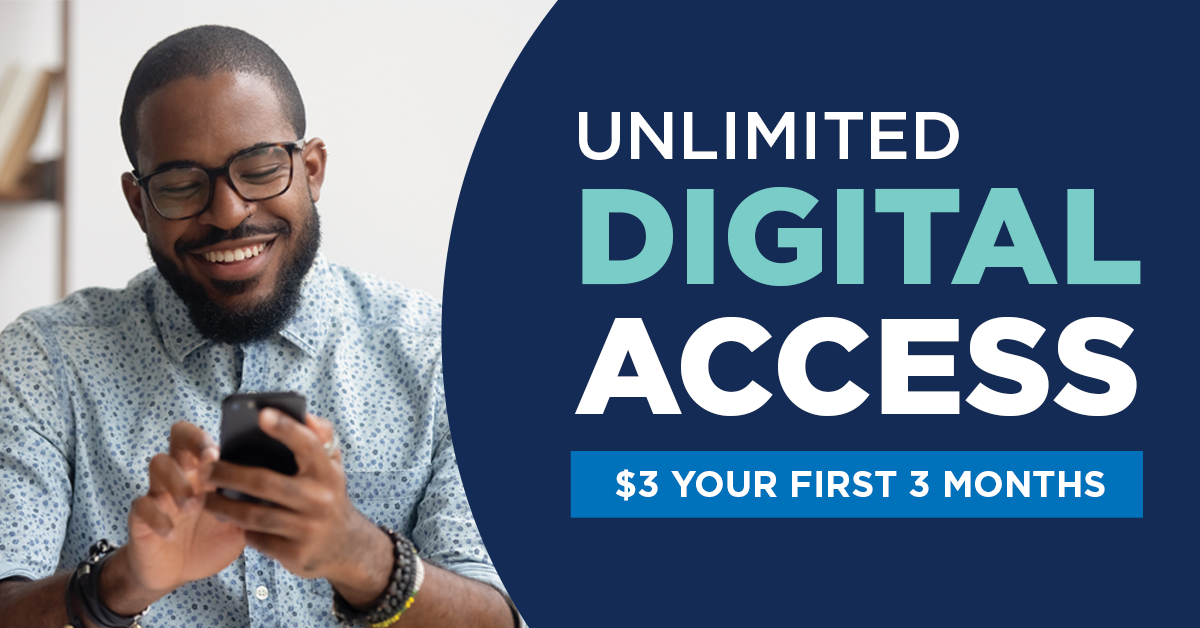 Do you think it's possible Omar Manning has just a monster year? I think the addition of Samori Toure in the slot opens up big things on the edges. The dude looks like Julio Jones! Adrian Martinez will be better with the size they've built around him. — Mark W.
Yes, I absolutely think it's possible that Manning could enjoy a breakout — a big breakout — season. He obviously has impressive size (6-foot-4, 225-pounds), speed and athleticism. You're right about Toure's presence in the slot. His chemistry with Martinez already is evident.
I also understand why many Nebraska fans are in wait-and-see mode as it applies to Manning and, well, just about everything regarding the Husker program.
However, we shouldn't forget that Manning in 2019 led Kilgore (Texas) Community College with 35 receptions for 727 yards and six touchdowns, averaging nearly 21 yards per catch. When he's at the top of his game, he's a field-stretcher. A force. But will he reach (and stay) at the top of his game?
We also should remember what Nebraska coach Scott Frost said of Manning after he signed with the Huskers' class of 2020.
"He looks different than anybody I've ever coached and has tape to match," Frost said. "That's one place (receiver) where we thought we wanted a kind of guy that could come in and potentially help us right away. … He's got a little (school) work to do yet before he gets to campus, but I think he has a chance to change our offense."
Those comments suggest the possibility of big things.
Do players in the transfer portal get their visits to other schools paid for, much like official visits for high school athletes? — Davie
Yes, players in the portal get five paid-for official visits, just as they did coming out of high school or junior college.
I am curious about the effort it takes on your part to cover a winning program versus a losing program. Is it "easier" to cover a winning program compared to a losing one or does it matter? (It's probably more fun to cover a winner!) — Ken B.
The winning or losing aspect never mattered to me in terms of coverage until the late stages of the 2017 season, when Nebraska lost six of its last seven games and often looked disinterested.
The Ohio State game in mid-October of that season will always stand out in my mind. As the Buckeyes trotted into the halftime locker room with a 35-0 lead, it was the first (and only) time in my 30-year career that I had to consciously work to stay interested. There were still five games to play. It was clear the program was going absolutely nowhere. There was no spark. The effort was so-so at times. The program was awful and trended toward pathetic. I don't see it that way now.
Along those lines, I'm incredibly interested in the coming season. I'm actually energized by the situation. Based on Frost's record at Nebraska, 12-20 in three seasons, you wonder if he can get the program pointed in the right direction. Fans will look for discernible signs of progress this fall. They obviously haven't seen enough of those signs to this point.
It comes down to this: Can Frost ultimately pull off what he set out to do here?
I'm certainly not ruling it out.
In my opinion, it's a critical time in the program's history. How could one not be interested?
Why is Frost assumed to have five years? Isn't the reason he needs time is because of all the JUCOs and transfers he brought in in his first and second (years)? If Nebraska goes 5-7 in 2021, I don't know what else anyone would need to see. He can't turn it around. — Derek J.
When Frost signed a seven-year deal right out of the gate, in late 2017, the narrative was that he would need ample time to clean up the mess he inherited. There might be a couple lessons here: One, we should never assume that all fans, or even the majority, will be patient as a head coach strives to build a program the best way he knows, with no shortcuts.
Secondly, lavishing a head coach with praise while giving him a proverbial "long runway" may be a bit dangerous for any program and fan base. Doing so may cut into a sense of urgency in the program. I'm not saying that has happened at Nebraska in the last three years. But it's certainly fair to wonder.
Will we have a QB commit by the end of June? Also do you feel like had the interest been mutual, M.J. Morris would've committed to NU? — Jeff S.
Because quarterbacks typically verbally commit early in the recruiting process, yes, it's very possible either Richard Torres of San Antonio or A.J Bianco of Honolulu — three-star QBs in the class of 2022 — will pledge to Nebraska by the end of June, or perhaps July.
As for Morris, a four-star QB from Atlanta, it's pretty clear Nebraska shifted its focus to Torres and Bianco, hence Morris' pledge to North Carolina State.
A look at the 2021 Nebraska football schedule
Week 0 ➡️ at Illinois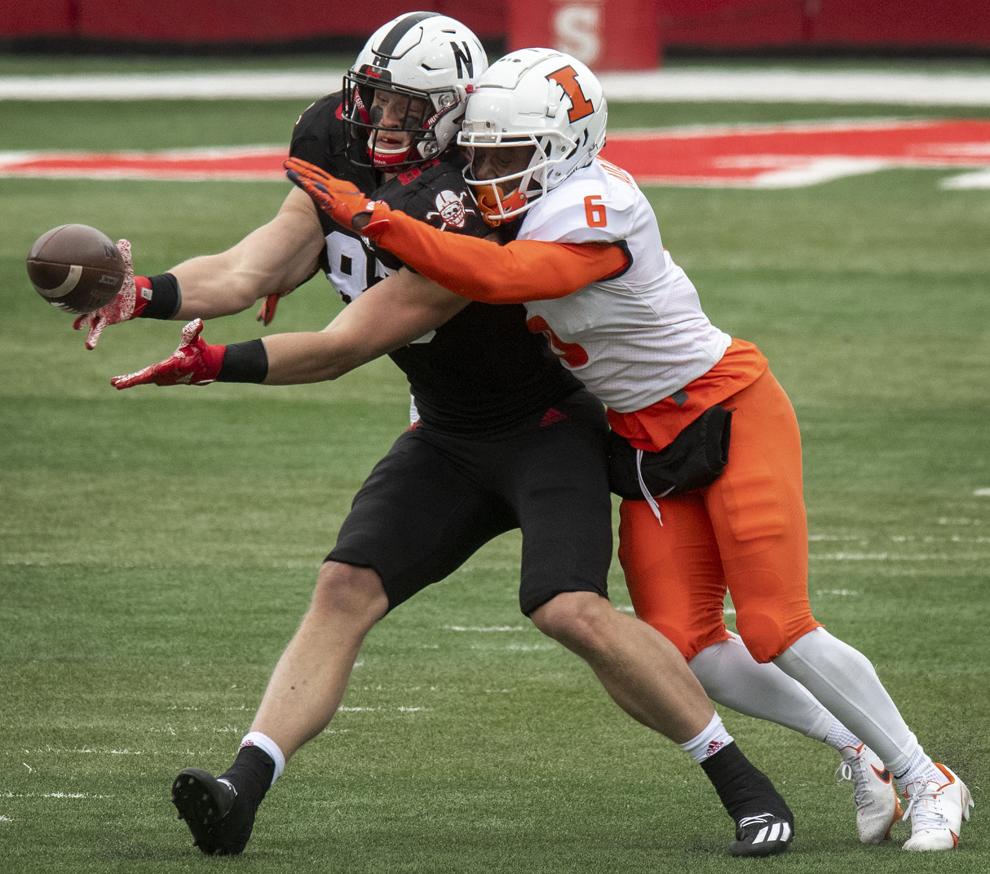 Last time the Huskers and Illini played: Illinois 41, Nebraska 23 (2020)
All-time series: Nebraska leads, 11-4
Week 1 ➡️ Fordham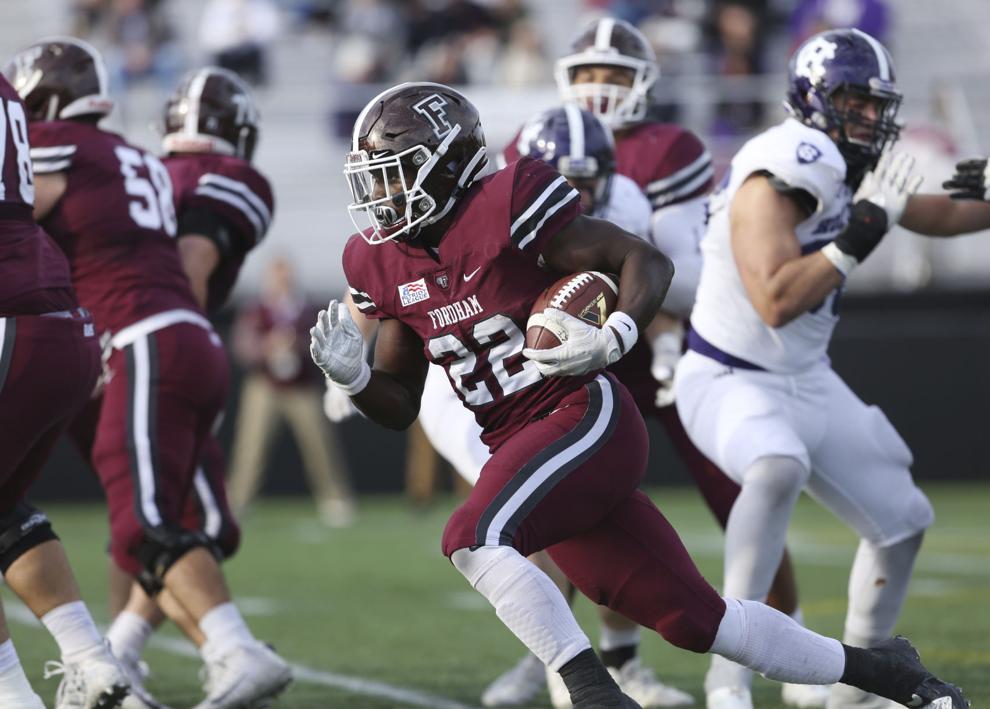 Fordham in 2020: 2-1 (shortened by COVID-19)
Last time the Huskers and Rams met: No previous matchups
Week 2 ➡️ Buffalo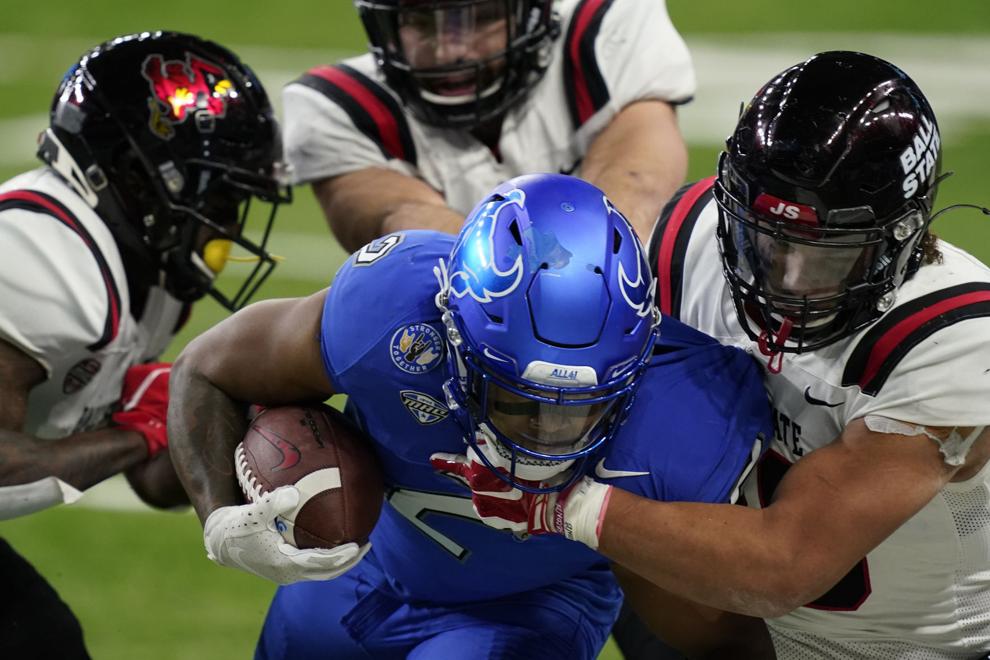 When: Sept. 11, 2:30 p.m.
Buffalo in 2020: 6-1 (5-0 in MAC)
Last time the Huskers and Bulls met: No previous matchups
Week 3 ➡️ at Oklahoma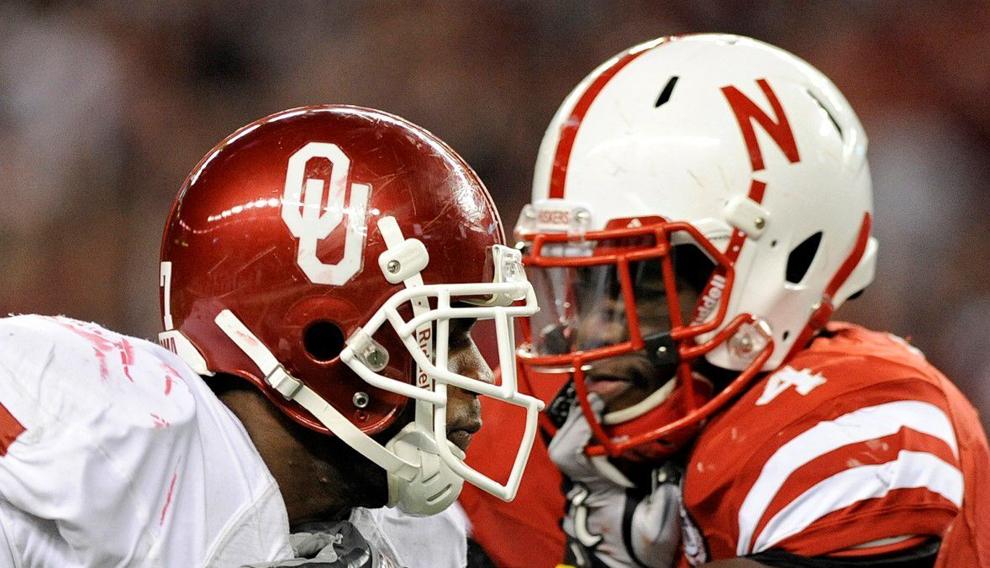 Oklahoma in 2020: 9-2 (6-2 Big 12)
Last time Huskers and Sooners played: Oklahoma 23, Nebraska 20 (Dec. 5, 2010, Big 12 Championship)
All-time series: Oklahoma, 45-38-3
Week 4 ➡️ at Michigan State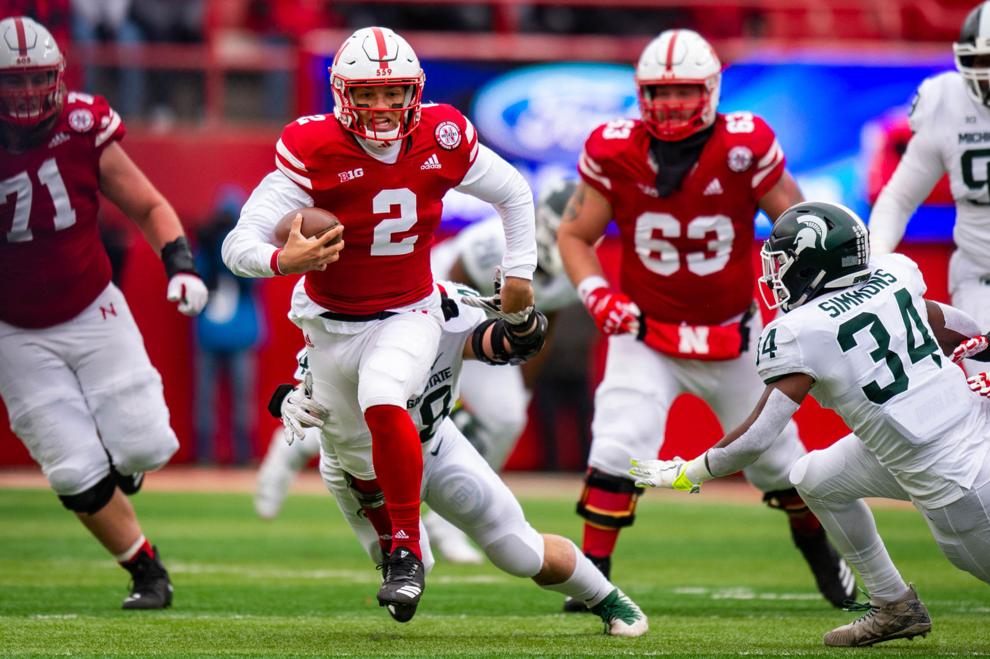 Where: East Lansing, Michigan
Michigan State in 2020: 2-5
The last time the Huskers and Spartans played: Nebraska 9, Michigan State 6 (Nov. 17, 2018)
All-time series: Nebraska leads, 9-2
Week 5 ➡️ Northwestern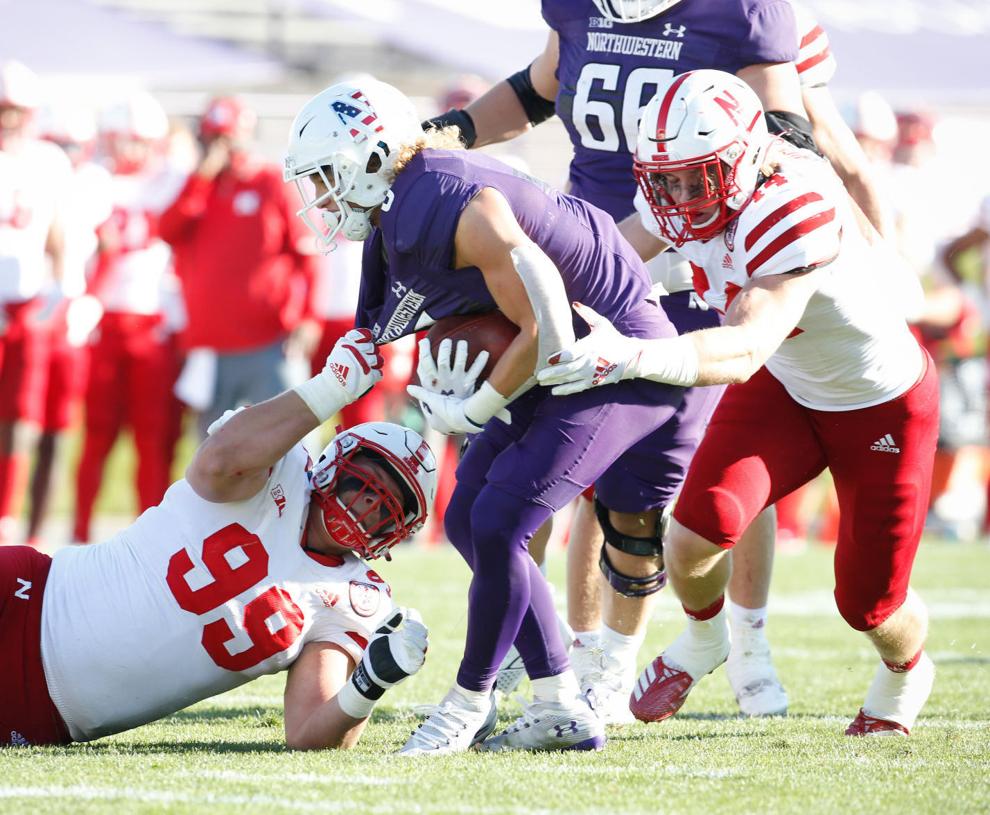 Northwestern in 2020: 7-2, Big Ten runner-up
The last time the Huskers and Wildcats met: Northwestern 21, Nebraska 13 (Nov. 7, 2020)
All-time series: Nebraska leads, 8-6
Week 6 ➡️ Michigan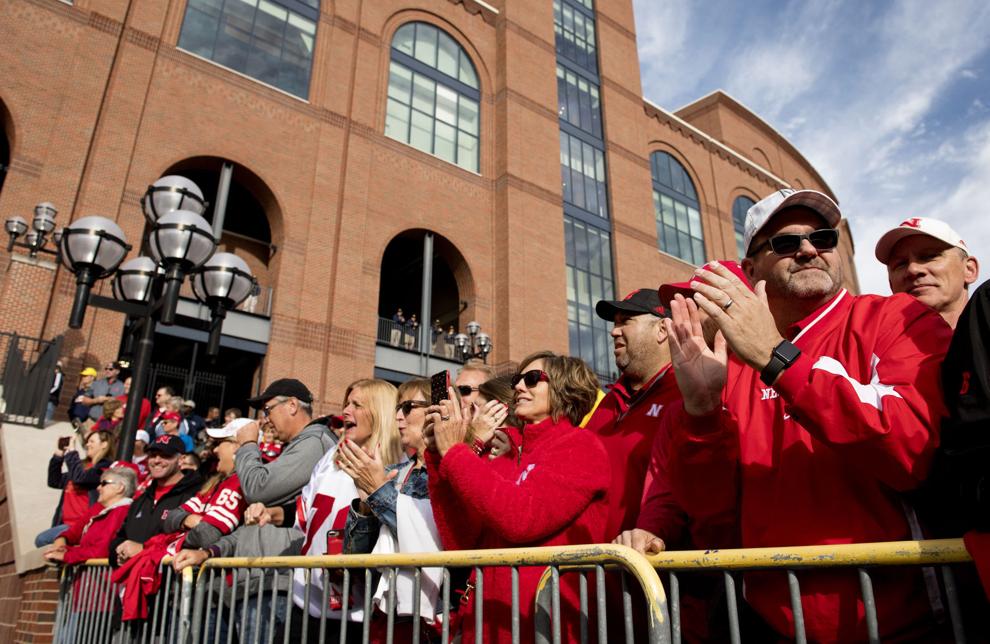 The last time the Huskers and Wolverines played: Michigan 56, Nebraska 10 (Sept. 22, 2018)
All-time series: Michigan leads, 5-4
Week 7 ➡️ at Minnesota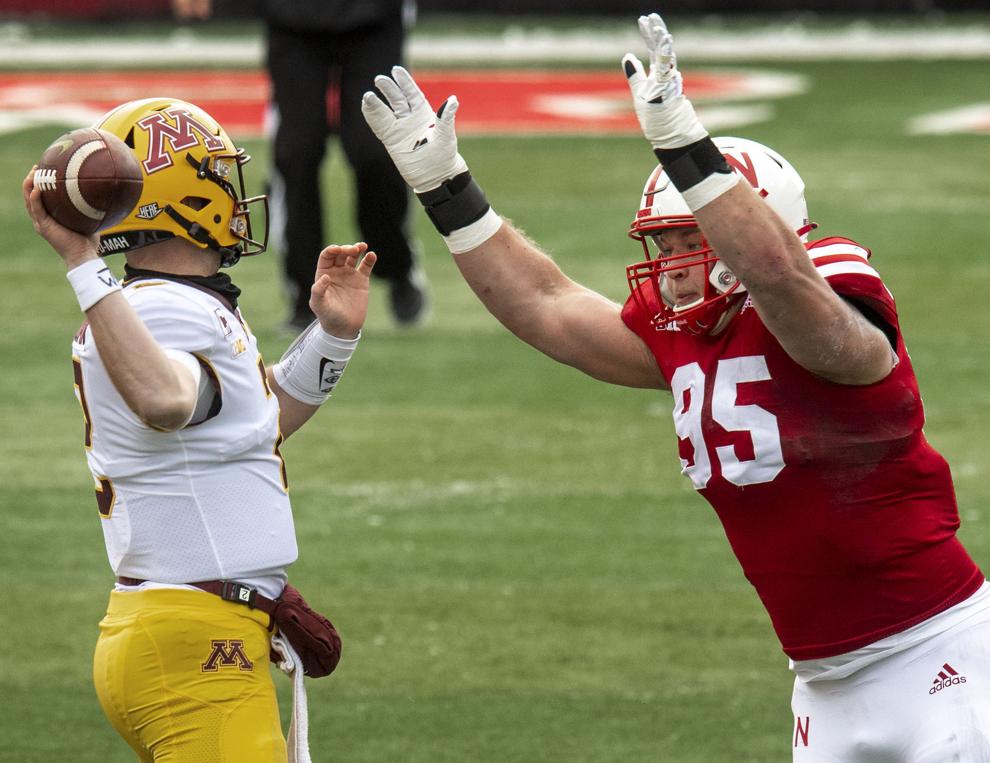 The last time the Huskers and Gophers played: Minnesota 24, Nebraska 17 (Dec. 12, 2020)
All-time series: Minnesota, 34-25-2
Week 9 ➡️ Purdue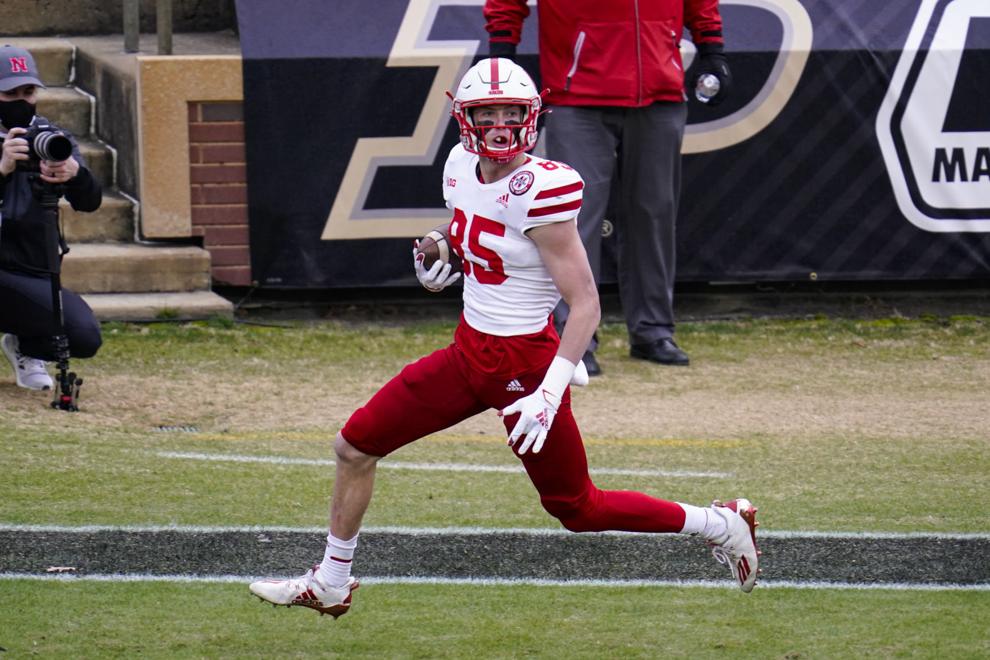 The last time the Huskers and Boilermakers met: Nebraska 37, Purdue 27 (Dec. 5, 2020)
All-time series: Nebraska leads, 5-4
Week 10 ➡️ Ohio State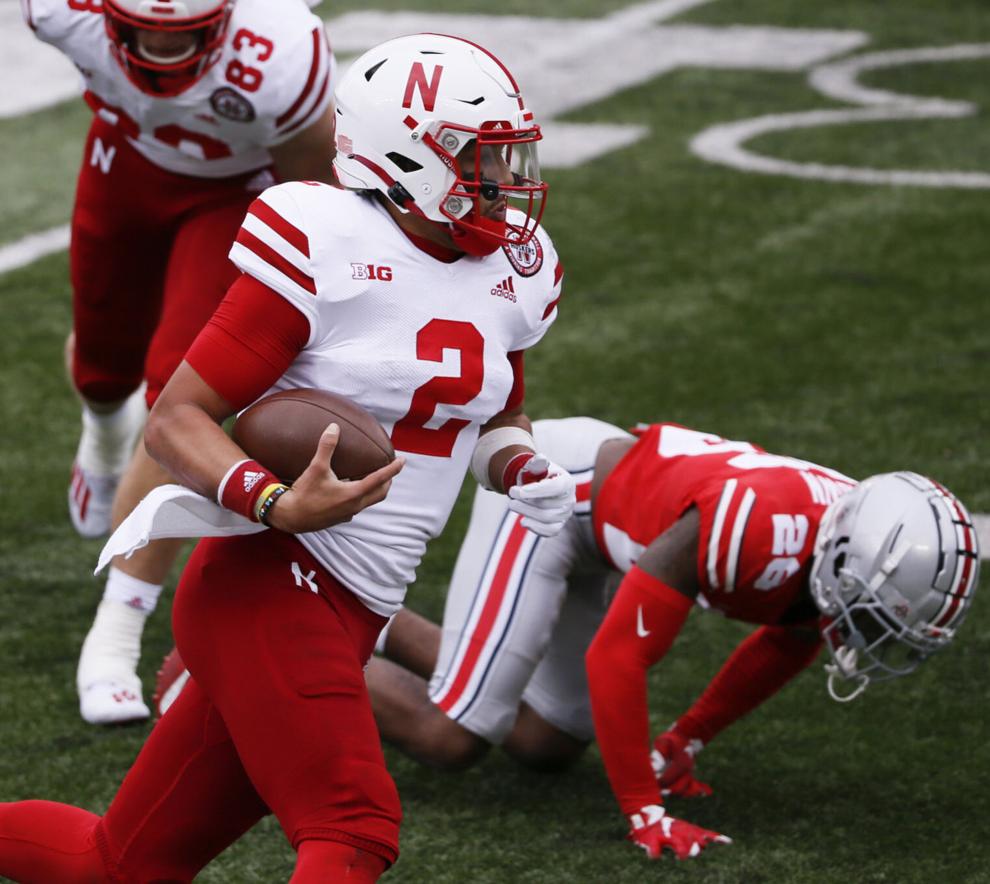 Ohio State in 2020: 7-1 (national runner-up)
The last time the Huskers and Buckeyes met: Ohio State 52, Nebraska 17 (Oct. 24, 2020)
All-time series: Ohio State leads, 8-1
Week 12 ➡️ at Wisconsin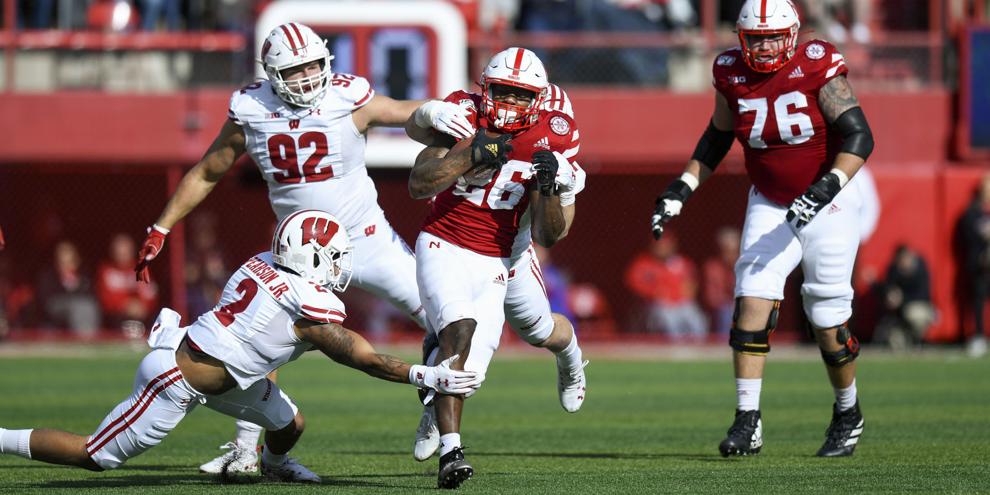 Where: Madison, Wisconsin
The last time the Huskers and Badgers met: Wisconsin 37, Nebraska 21 (Nov. 16, 2019)
All-time series: Wisconsin leads, 10-4
Week 13 ➡️ Iowa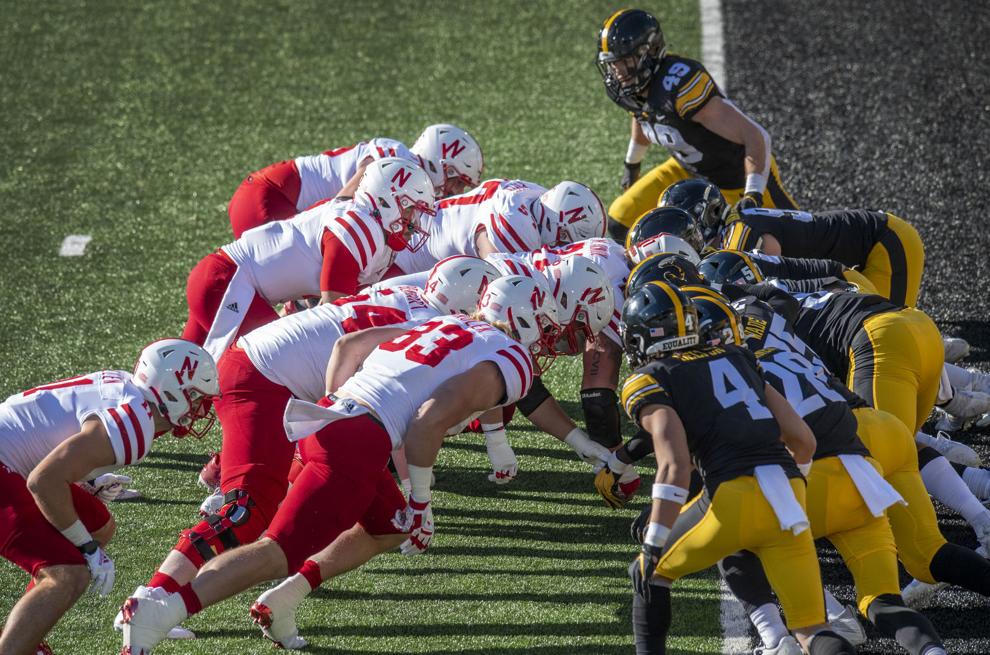 When: Nov. 26, 12:30 p.m.
The last time the Huskers and Hawkeyes met: Iowa 26, Nebraska 20 (Nov. 27, 2020)
All-time series: Nebraska leads, 29-19-3