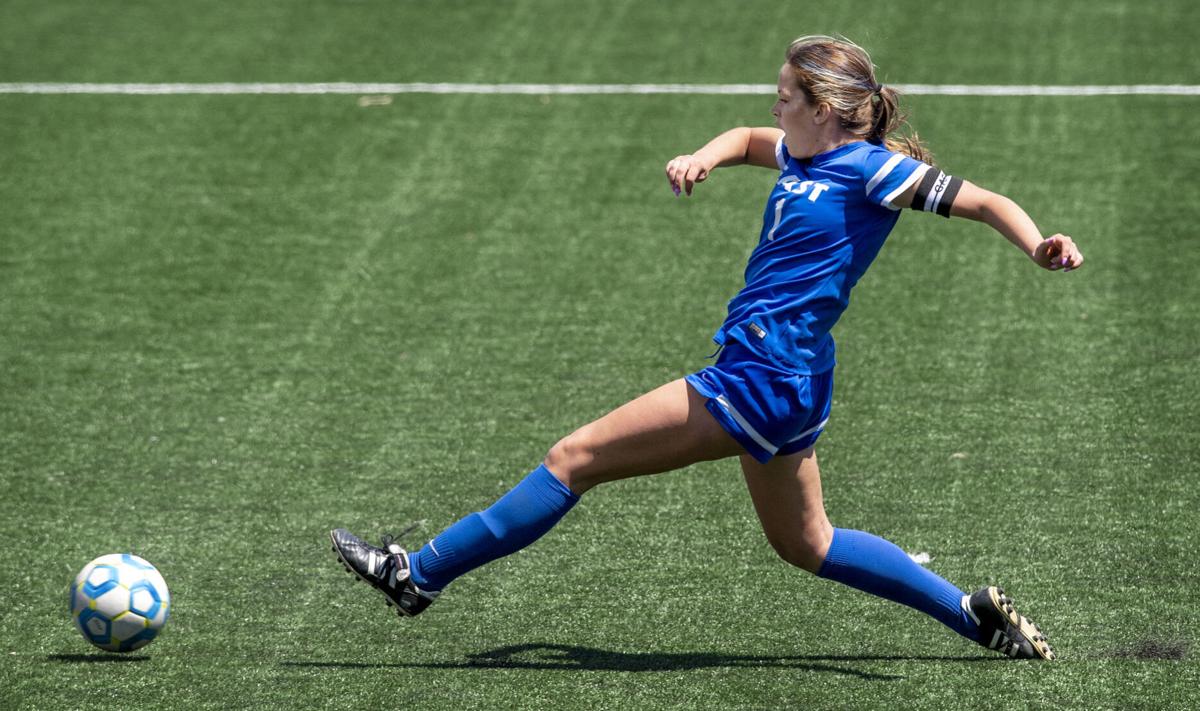 OMAHA — Lincoln East girls soccer coach Emily Mathews, and a lot of other people, had to catch their breath after the Spartans' match against Papillion-La Vista South at the state tournament on Wednesday.
The teams combined for 10 goals during the third-ranked Spartans' 6-4 win in the Class A first-round match at Morrison Stadium.
After a slow start, one of the teams seemed to score every few minutes during the second half.
"I feel exhausted, and I did not play 80 minutes out on the field," Mathews said. "It was a whirlwind. What a great game, filled with wonderful goals."
Haley Peterson and Kayma Carpenter scored two goals apiece to lead the Spartans, with Briley Hill and Tula Waite also scoring. Hill also had two assists.
After going 39 minutes without a goal to start the match, the teams combined for nine goals over the next 31 minutes.
There were six goals in about nine minutes at the end of the first half and start of the second half.
The match had three ties and four lead changes.
"That was a high-scoring game. It was super-fun to play in," Peterson said. "That's what you play for, the high-scoring games and back-and-forth."
Peterson scored the go-ahead goal with 17 minutes left in the second half on a free kick from about 25 yards for a 4-3 lead.
"Throughout the season I was kind of struggling on free kicks just with placement, so I've been working on them in practice and I think it really paid off," Peterson said. "My coaches have been helping me with that. It was really awesome to be able to deliver that for my team and get it in the back of the net."
East extended its lead to 5-3 with a goal by Hill on a breakaway for the Spartans' third straight goal.
Papio South got the deficit to 5-4 a goal by Savanna Solomon on a penalty kick with 11 minutes left, but couldn't tie the match. East added another goal with 4:36 left by Waite.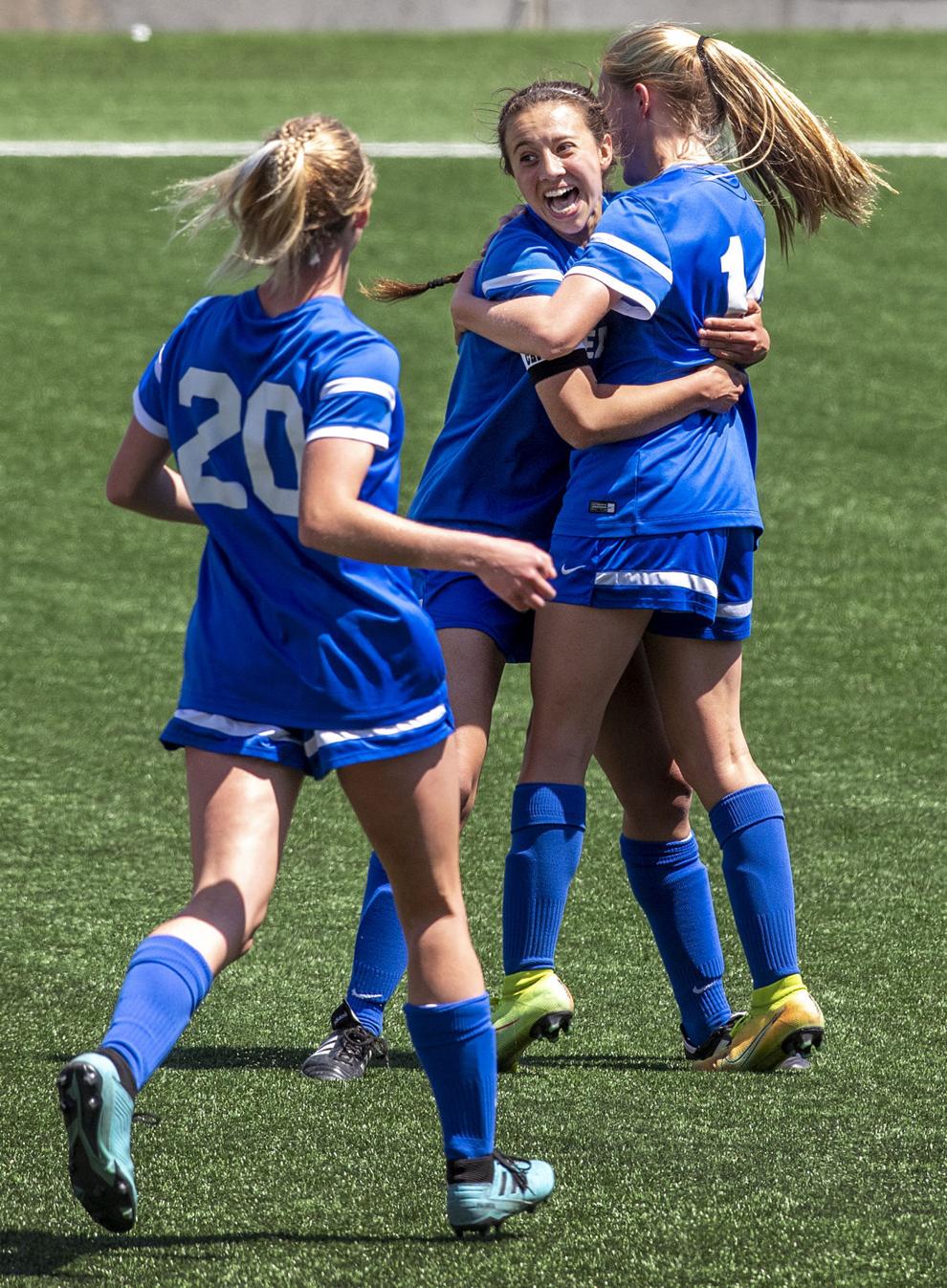 The Spartans outshot Papio South 22-10.
East has scored six goals in each of its three postseason matches.
"We have so many different skill sets, I just think it's hard for teams to be able to guard us," Peterson said. "I feel like we just connect really well together, and it's just hard for teams to stop us."
Papio South took the early with 59 seconds remaining in the first half with a goal off a corner kick. But Peterson answered just 23 seconds later to tie the match 1-1 at halftime.
Mathews loves how the Spartans respond in hard situations.
"We are the team that always has the motto of two minutes," Mathews said. "So two minutes after we score, or an opponent scores, we go out there and we get it done and we put a goal in the back of the net. So I expected nothing less. It's absolutely amazing that they're able to execute our game plan and fight."
East (16-1) will play No. 2 Gretna (19-1) in the semifinals at 10 a.m. Saturday.
Photos: East girls prevail against Papillion-La Vista South