De Smet Jesuit High School Spartans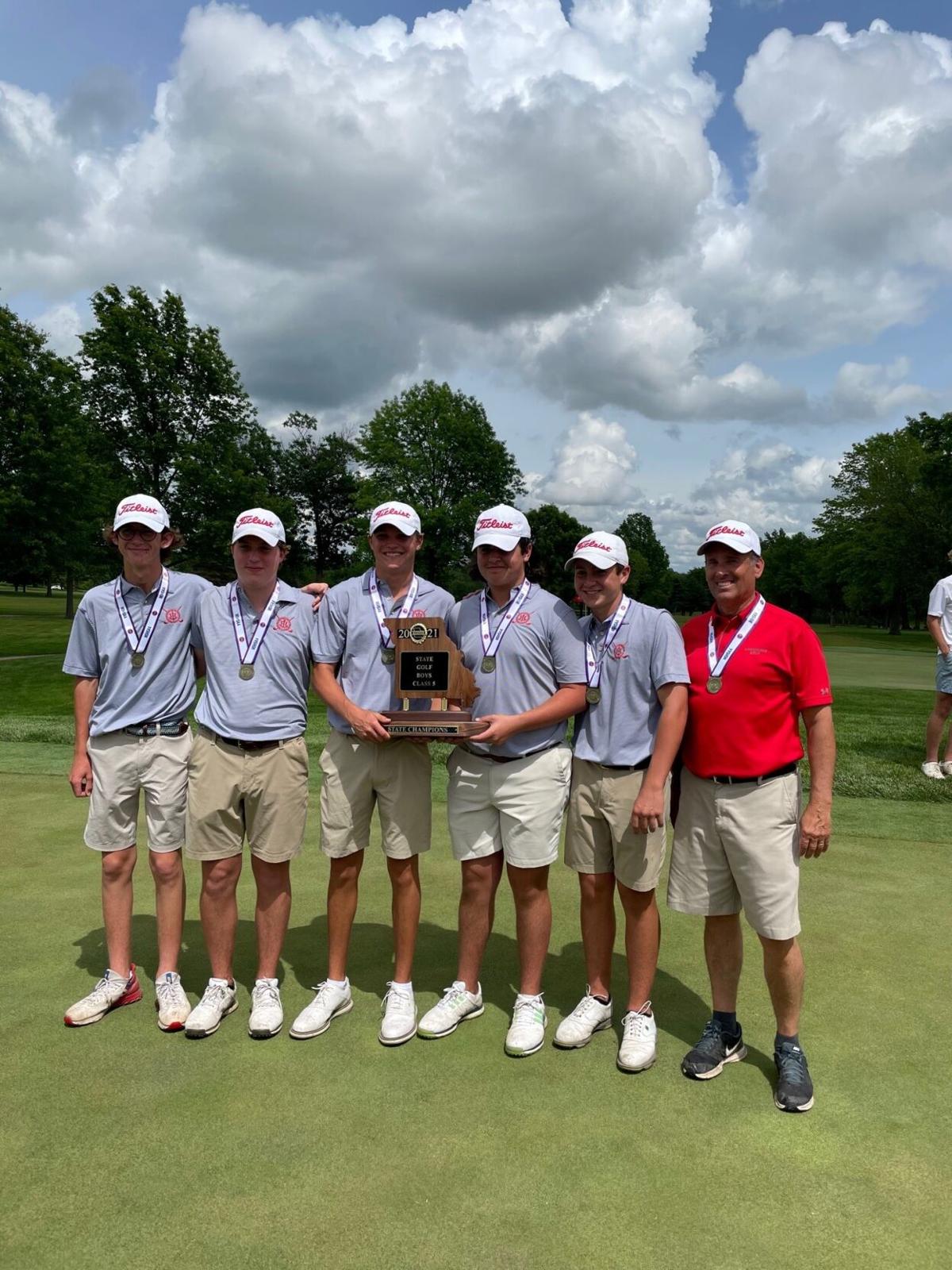 Chaminade College Preparatory School Red Devils

By Warren Mayes

De Smet, Chaminade Both Rank as State Champs
The De Smet Jesuit High School Spartans and the Chaminade College Preparatory School Red Devils both recently did Creve Coeur proud by winning state high school golf team championships.
The Spartans rallied to capture the Class 4 boys' golf state championship. The two-day, 36-hole tourney took place at Twin Hills Golf & Country Club in Joplin. At nine shots off the lead, in third place after the first round, the Spartans cut 18 strokes off the first-round score to finish with a two-day total of 610, winning by 14 shots – the team's fifth overall state title and first since 2003.
De Smet coach Dan Likos says the team had two postseason goals: "Get all five guys through districts, and put your name in the gym [through a state championship banner]. After we accomplished goal No. 1, I simply said, 'All right, let's go put your names in the gym.'"
Junior Blake Skornia finished fourth at 149, and sophomore Colby Sauer tied for fifth at 150. Otherwise, senior Drew Hollman tied for 12th at 153. Max Minkiewicz (tied for 31st at 159) and Ethan Bochantin (tied for 38th at 162) earned the other scores.
"I'm pretty proud of them," Likos says. "It's easy to be proud of your own children … and these kids made me proud in a similar way."
Chaminade, meanwhile, won the Class 5 tourney played at Sedalia Country Club – the Red Devils' fifth state title and first since 2004. In recent years, the team has ended impressively: third in both 2016 and 2017 and second in both 2018 and 2019.
###[ad_2]
Originally Appeared Here