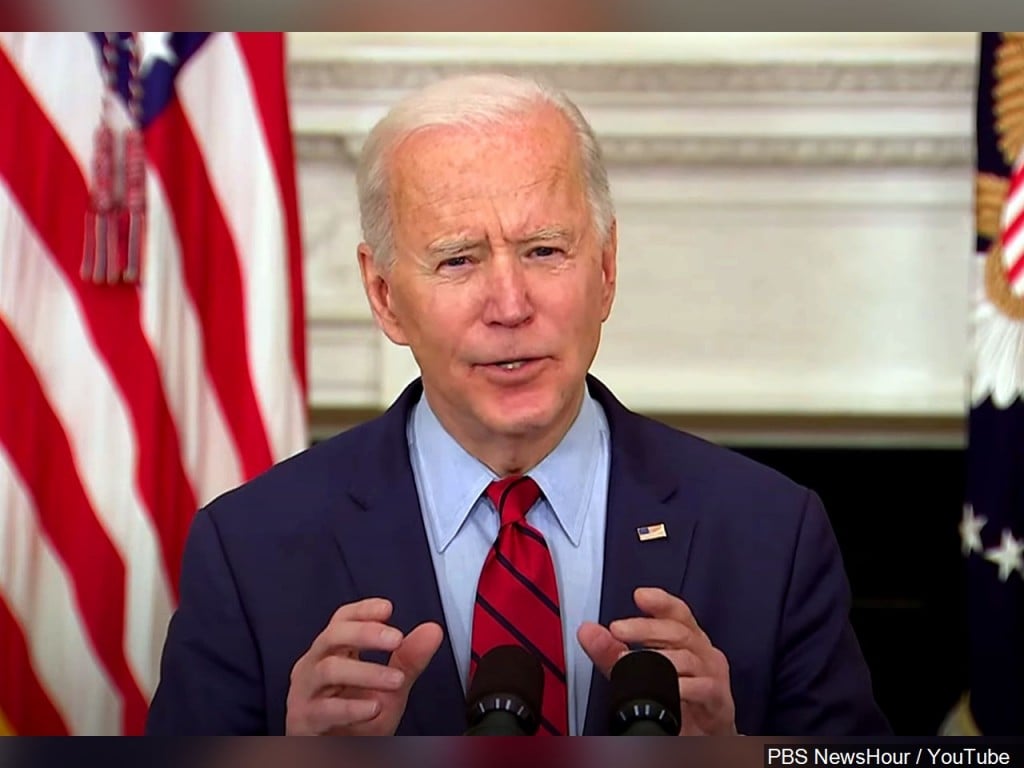 WASHINGTON (KLKN) — ABC News will be airing a Special Report at 12:15 p.m. CDT for President Joe Biden's first-ever press conference since taking office. Watch it live both on-air and online.
Below is a rough transcription of the press conference:
BIDEN – Opening Statements
"Please, please, sit down, thank you. Thank you. Good afternoon. Before I take questions, I want to make — give you a progress report to the nation on — on — where we stand 65 days into office here on vaccinations and a few other top priorities for the American people.

"First on vaccinations. On December 8th, I indicated that I hoped to get 100 million shots in people's arms in my first 100 days. We met that goal last week by day 58. 42 days ahead of schedule. Now, today I'm setting a second goal, and that is, we will, by my 100th day in office, have administered 200 million shots in people's arms.

"That's right. 200 million shots in 100 days. I know it's ambitious, twice our original goal, but no other country in the world has even come close. Not even close to what we are doing. I believe we can do it. And today, we made a historic investment in reaching the hardest hit and the most vulnerable communities, the highest risk communities, as a consequence of the virus.

"By investing an additional $10 billion in being able to reach them. I also set a goal before I took office of getting a majority of schools in K through 8 fully open in the first 100 days. Now, thanks to the enormous amount of work done by our administration, educators, parents, local/state education officials and leaders, recent department of education survey shows that nearly half of the K through 8 schools are open now full-time, five days a week for in-person learning.

"Not yet a majority. But we're really close, and I believe in the 35 days left to go we'll meet that goal as well. As of yesterday, more than 100 million payments of $1,400 have gone into people's bank accounts. That's real money in people's pockets bringing relief instantly, almost. And millions more will be getting their money very soon.

"One final note. Since we passed the American Rescue Plan, we're starting to see new signs of hope in our economy. Since it was passed, a majority, a majority of economic forecasters have significantly increased their projections on the economic growth that's going to take place this year. They're now projecting it will exceed 6%, a 6% growth in GDP.

And just this morning, we learned that the number of people filing for weekly unemployment insurance fell by nearly 100,000 persons. It's the first time in a year the number has fallen below the pre-pandemic high. So there are still too many Americans out of work, too many families hurting. And they still have a lot of work to do. But I can say to you, the American people, help is here, and hope is on the way. Now I'll be happy to take your questions."
Q & A
Q: "One of the defining challenges you face in the coming months is how to deliver on your promises to Americans on issues like immigration reform, gun control, voting rights, climate change. All of those right now are facing stiff united opposition from Republicans on Capitol Hill. How far are you willing to go to achieve those promises that you made to the American people?"

A: " Well I'm–, look, when I took office I decided that it was a fairly basic simple proposition. And that is, I got elected to solve problems and the most urgent problem facing the American people I stated from the outset was covid-19 and the economic dislocation for millions and millions of Americans. And so that's why I put all my focus in the beginning. There are a lot of problems but all my focus on dealing with those particular problems.

"And the other problems we're talking about, from immigration to guns and the other things you mentioned, are long-term problems. They've been around a long time. And what we're going to be able to do, god willing, is now begin one at a time to focus on those as well.

"And whether it's immigration or guns or a number of other problems that face the country. But the fundamental problem is getting people some peace of mind so they can go to bed at night and not stare at the ceiling wondering whether they lost their health insurance, whether they're going to lose a family member, whether they're going to be in a position where they're going to lose their home because they can't pay their mortgage or the millions of people are going to get thrown out of their homes because of the inability to pay their rent. So we're going to move on these, one at a time, try to do as many simultaneous as we can. But that's the reason why I focused as I have. And here's the deal.

"I think my Republican colleagues are going to have to determine whether or not we want to work together or they're — decide that the way in which they want to proceed is to — is to just decide to divide the country, continue the politics of division. But I'm not going to do that. I'm just going to move forward and take these things as they come.