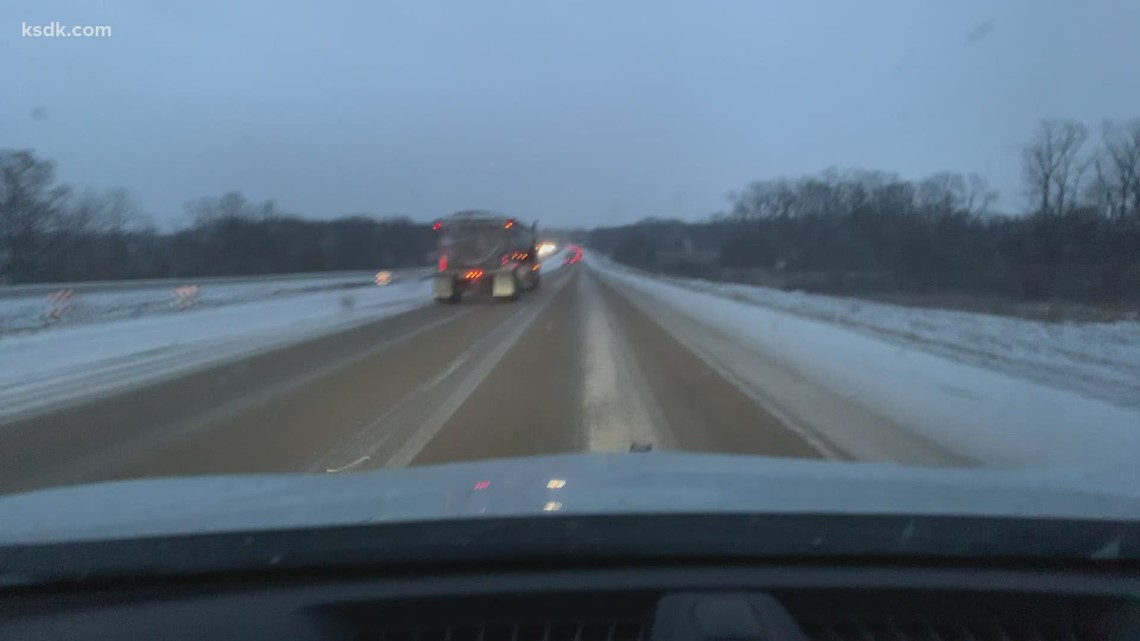 Roads are slick and the snow is piling up in the St. Louis area
ST. LOUIS — The two largest grocery store chains in the St. Louis area will close early Monday due to deteriorating conditions and snow-covered roads.
A spokesperson for Dierbergs announced all stores would close early Monday for the safety of employees and customers. Stores will close at 6 p.m. They plan to reopen for normal business hours Tuesday.
Schnucks stores in the greater St. Louis area will close at 8 p.m. They plan to reopen Tuesday at 6 a.m. or their normal opening time, whichever is later.
The grocery stores are the latest major establishments in St. Louis to announce closures.
The Gateway Arch and Saint Louis Zoo announced Sunday they would be closed Monday due to the severe weather forecasted in the St. Louis area.
An Arch spokeswoman said the facility and museum will be closed due to inclement weather. Anyone with a Tram Ride to the Top reservations is being contacted to reschedule.
The Zoo said it will be closed due to the weather. Only staff directly related to critical operations will be reporting to work on Monday.
A winter storm warning continues across our area Monday afternoon. Areas of heavy snowfall, with 1-2 inch-per-hour rates are spreading across the St. Louis area and points east and south.
Our heaviest snow will be Monday afternoon in the metro area before pushing to the northeast this evening. Additional light snow will continue into Monday evening before tapering to flurries by midnight, but the majority of the accumulating snow will occur during the afternoon.
Winter weather coverage: