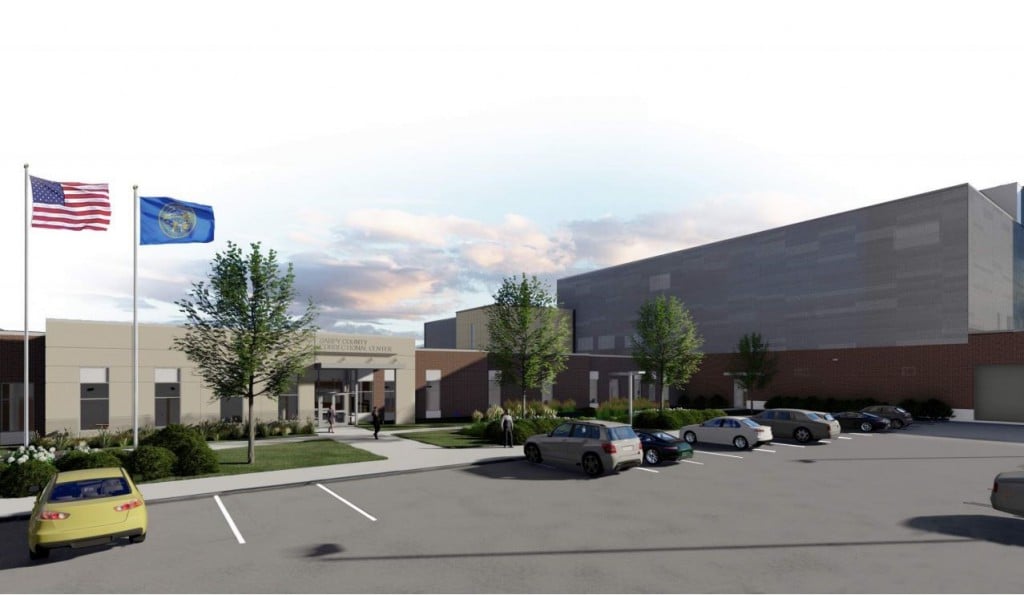 PAPILLION, Neb. (KLKN) — The Sarpy County Board of Commissioners will vote Tuesday on whether to lock in the price of a new correctional center at $69.4 million.
"Building a correctional center in a way that protects the public's money has been one of our top objectives throughout this process," said County Board Chairman Don Kelly. "With a guaranteed maximum price, we know what the final construction cost will be and we can avoid additional expenses from change orders and other unforeseen costs."
The county does expect to invest an additional $10.5 million for architectural engineering, permits, utility extension fees, and furniture and fixtures for the facility. This would bring the total cost of the project closer to $80 million.
The county says they will not raise the levy to pay for construction as it will be covered by Sinking and Inheritance Tax funds, plus American Rescue Plan Act funds and bonds.
The 150,000-square-foot facility is designed to house 362 inmates. It will have a dedicated behavioral health unit, secure courtroom and video arraignment areas, plus space for educational and rehabilitative programming. The design includes areas for future expansion.
The new facility will be located near 84th and Hwy 370.
If the $69.4 million maximum price is approved Tuesday, construction will begin within the next few days. Construction is expected to last until fall 2022.
The vote is scheduled for 3 pm Tuesday at the Sarpy County Courthouse.
Read the full resolution below:
2021-134 Agenda Item 21-166 – Pdf