"Pick a little, give a little," that was the motto Sunday at Roca Berry Farm.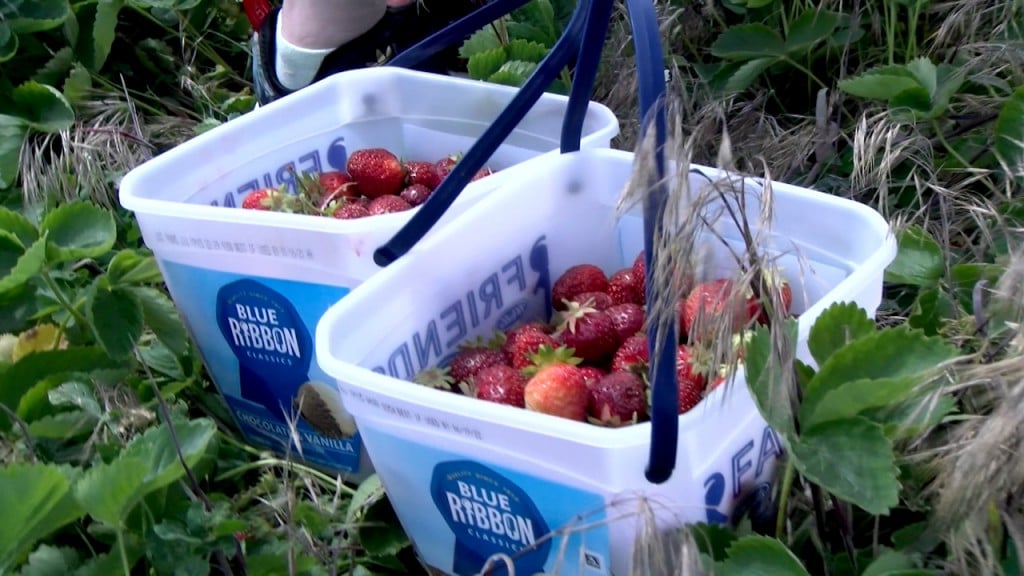 ROCA, Neb. (KLKN) – For the first time in five years, Roca Berry Farm had free strawberry picking Sunday afternoon.
The strawberries were planted three years ago and finally were ready for harvest this summer.
Dozens gathered from 11 a.m. till 3 p.m. in the strawberry fields, braving the heat, to pick some berries for one day only.
Strawberry picking was free, but Roca Berry Farm was collecting donations for the Lincoln Food Bank. After the event, Roca Berry Farm raised over $1,400 and almost 100 can goods for the local Food Bank.
"We do customer service based business out here for the daytime pumpkins, the daytime activities, the night time stuff," Josh Schaefer, part owner of Roca Berry Farm said. "And it's only six weeks out of the year, so we love having people out here at the farm."
They hope to have more events like this in the near future.