District one councilwoman Hazel M. Erby delivers a thank you speech during her last meeting as a councilwoman on Tuesday, May 14, 2019 in the St. Louis County Council chambers in Clayton. Erby is leaving her seat on the St. Louis County Council to join St. Louis County Executive Sam Page's administration as the Director of Diversity. Photo by Colter Peterson, cpeterson@post-dispatch.com


Colter Peterson


ST. LOUIS COUNTY — A public visitation for former St. Louis County Councilwoman Hazel Erby will be Thursday afternoon in Jennings, with a public funeral service on Friday morning in Hazelwood.
Mrs. Erby, of University City, died July 2 at 75 after a long fight with pancreatic cancer.
A Democrat, she made history as the first Black woman elected to the County Council and held that post for 15 years, representing the 1st District.
The funeral arrangements for Mrs. Erby were announced by The Fannie Lou Hamer Democratic Coalition, a group of Black elected officials in the county that she helped found in 2014. Mrs. Erby had also served as chairwoman of the group.
Members of the public who attend must wear masks as a precaution against COVID-19.
Visitation services will be at 3 p.m. Thursday in Jennings at Layne Renaissance Chapel at 7502 West Florissant Avenue.
Funeral services will be at 11 a.m. Friday at Hazelwood Baptist Church, 6161 Howdershell Road.
The University Democratic Township will hold a balloon release in remembrance of Mrs. Erby at 3 p.m. Sunday at Fogerty Park, 1552 82nd Boulevard in University City. Attendees are asked to bring purple balloons for release.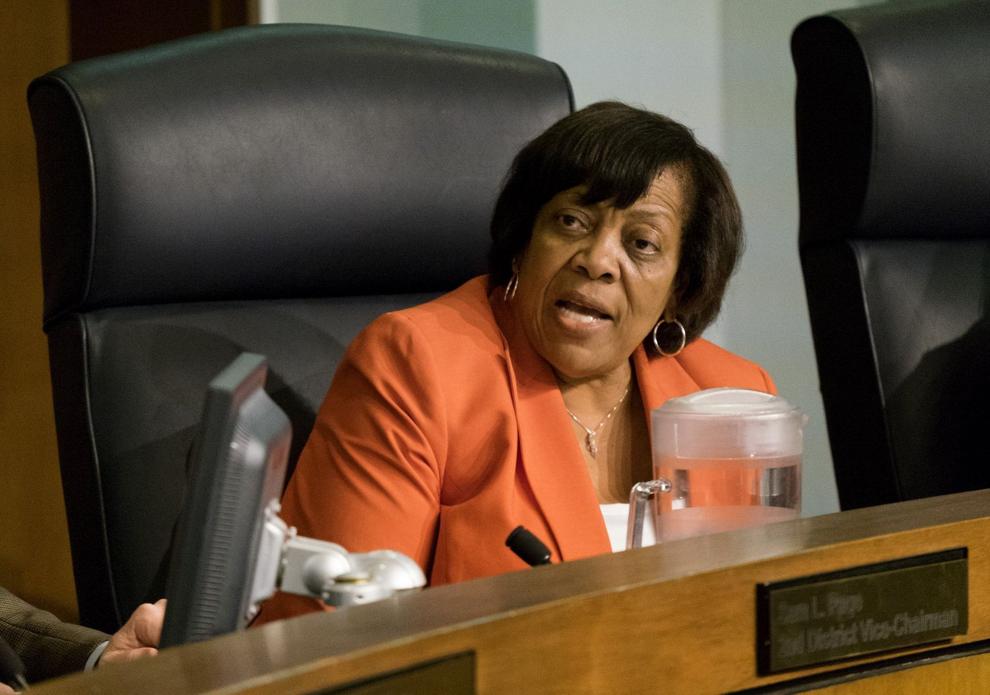 Stay up-to-date on the latest in local and national government and political topics with our newsletter.
###[ad_2]
Originally Appeared Here