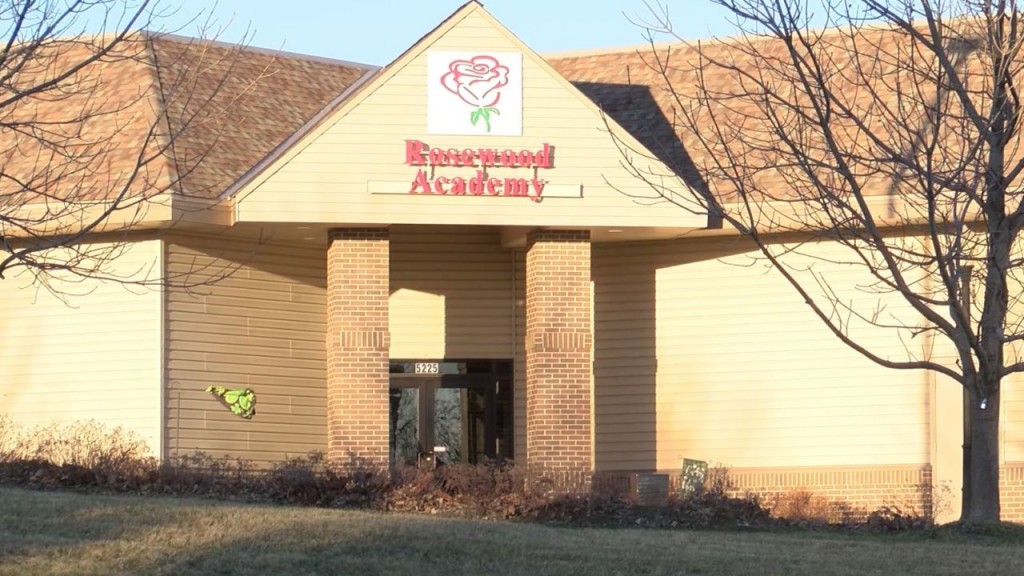 OMAHA, Neb. (KMTV) — Last weekend, Rosewood Academy Childcare and Preschool decided to shut its doors "temporarily and voluntarily" while under investigation by the state Department of Health and Human Services (DHHS) Office of Children's Services Licensing.
In a Sunday letter sent to the Rosewood Academy families, owner Kelli Hansen wrote that their business is facing a "devastating social media assault," and decided to shut down in order to defend "our business and our reputations through the pendency of this investigation."
MORE: Rosewood Academy to temporarily and voluntarily close for two weeks
According to an interim licensing agreement, DHHS learned of an investigation involving Hansen's husband and co-founder, Carl in early February. The document prohibits Carl from being alone with any daycare children during the course of the agreement.
This came after parents of a 5-month-old girl said they found "three areas of bruising" on her head after picking her up from the northwest Rosewood Academy location, as stated in an Omaha Police report. The parents took the child to Children's Hospital, who called the police, fearing child abuse.
It quotes Nebraska regulations: "Any individual who is under investigation for abuse, neglect, or sexual abuse of a child or vulnerable adult must not be left alone with children until the investigation is completed and the findings are determined."
See also: Omaha child care center reports about 60 COVID-19 cases
DHHS has not responded to an inquiry regarding why this agreement is no longer available on its website. It is unclear if the agreement remains active.
In Hansen's letter, she calls the allegations on social media a "smear campaign."
"The day will come when those individuals will be compelled to actually speak their claims aloud, after being sworn and under penalty of perjury," wrote Hansen.
Carl allegedly intervened "to protect the safety of some children from what he believed to be a potentially dangerous situation created by another child has been misreported and grossly mischaracterized."
Hansen says they will cooperate fully with DHHS.
"It is important for parents to understand that if the Department believed that any situation at a child care facility presented an immediate and unreasonable risk to the health, safety or well-being of children, it would not institute these types of measures," she wrote.
According to DHHS records, since 2020 there have been at least two other agreements barring staff members from being alone with children.
An OPD spokesperson says the investigation is ongoing.