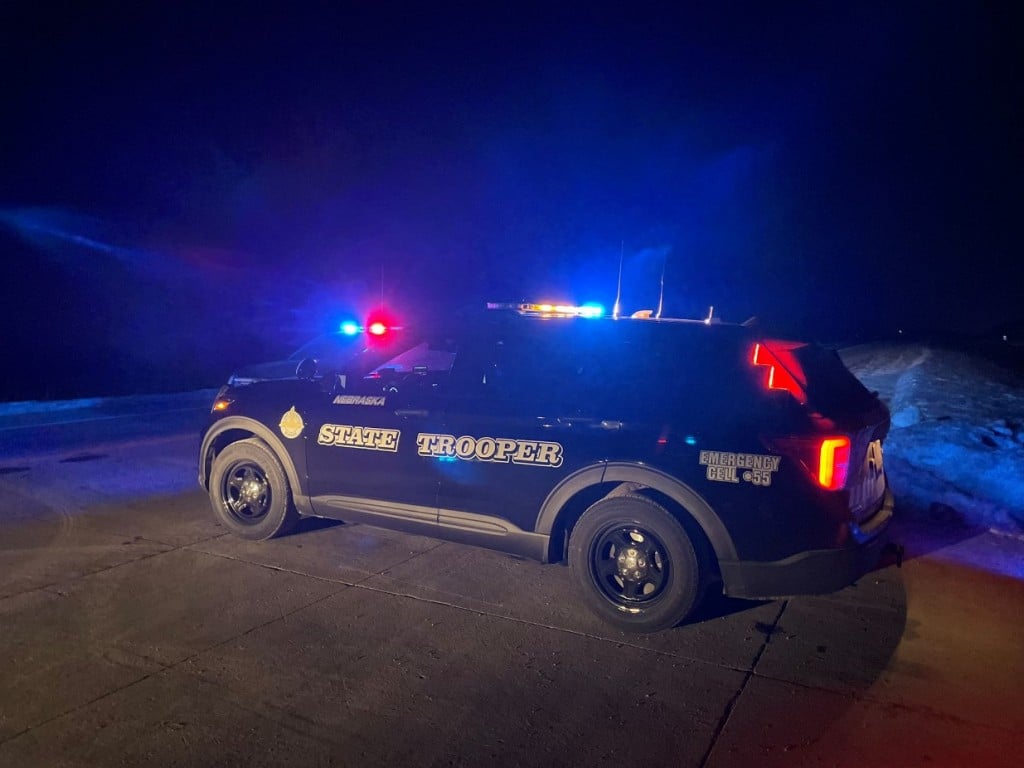 SIDNEY, Neb. (KLKN) — Troopers with the Nebraska State Patrol (NSP) have made two arrests following an overnight manhunt near Big Springs.
It all started around 12:50 am MT on Monday when a trooper saw a sedan speeding down I-80 near Sunol. The trooper attempted to pull the car over, but it sped up.
Chasing the sedan down, the trooper saw it had two occupants who threw- what was later identified as a handgun- out the window. The sedan reached speeds over 130 mph during the pursuit.
A short time later, a Deuel County Sheriff's Deputy was able to deploy spike strips, successfully bringing the vehicle to a stop in a parking lot near Big Springs.
The driver, identified as 39-year-old Glen Zissi of St. Louis Missouri was immediately arrested. However, the passenger ran away before being taken into custody.
Authorities searched the area for more than an hour before an NSP K9 found the passenger, 32-year-old Alvin Washingtion.
Zissi was arrested on multiple charges including several outstanding warrants. Washington was arrested for failure to obey a lawful order among other charges.