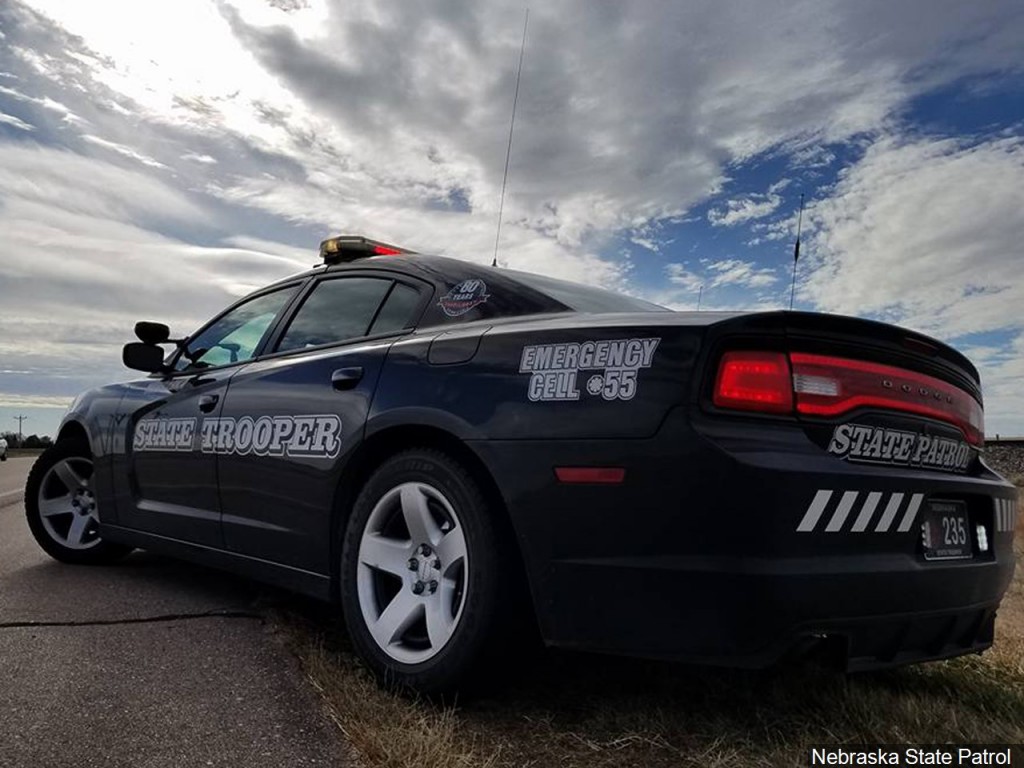 GRAND ISLAND, Neb. (KLKN) — Troopers with the Nebraska State Patrol (NSP) have arrested four people after two separate pursuits Wednesday.
The first pursuit began around 7:45 am when a trooper tried to pull over a Ford Mustang for swerving across lanes near 72nd and Sorenson Pkwy in Omaha.
The Mustang tried to flee but immediately struck a Ford Escape in a parking lot. The three male occupants in the Mustang abandoned the car and ran away.
NSP says the car had been stolen. Stolen credit and ID cards, drug paraphernalia, and a stolen handgun were found inside the vehicle.
Following a short search of the area, all three occupants were found.
The driver, 22-year-old Chit Lay was identified as the driver. Lay and his passengers, 35-year-old Hsa Htoo and 23-year-old Ra Say, were arrested on multiple charges.
The second pursuit happened that night, around 8:30 pm, when NSP received a report of a dangerous driver heading westbound on I-80, towards York.
One trooper was able to find the car in question driving down the middle of both I-80 lanes with its hazard lights on. When the trooper went to pull them over, the car sped away, reaching speeds of 120 mph.
Another trooper deployed stop sticks near Wood River, which successfully stopped the car.
The driver refused to exit the vehicle for some time, but NSP was able to get them out.
Identified as 66-year-old Diane Hansen, the driver was arrested on multiple charges.