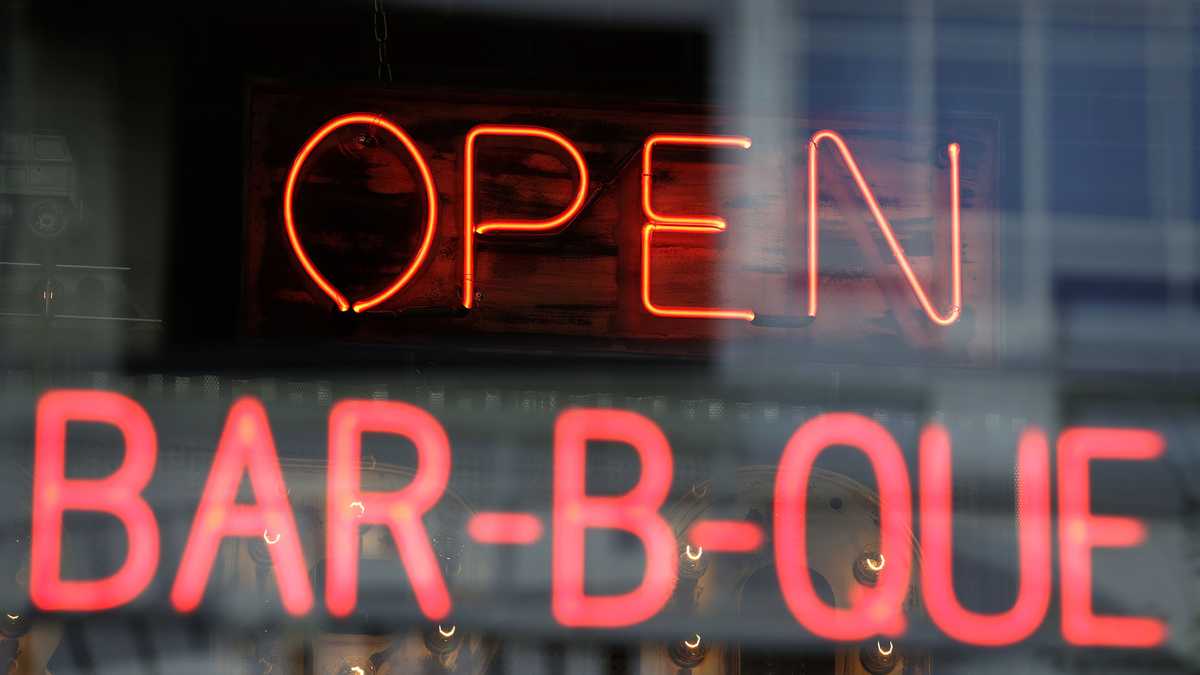 Mayor Quinton Lucas said Friday Kansas City, Missouri, will allow bars and restaurants to resume normal permitted hours and size limits on events and gatherings will no longer be in place, if social distancing requirements are met.In a news conference, Lucas stressed the mask mandate is still in place throughout the city – both indoors and outdoors unless you are actively eating or drinking. But he also said relaxing a part of the emergency order for bars, restaurants, events and gatherings is the right thing to do with case counts and positivity rates decreasing to levels that were consistent with early October."There have been many that either through litigation or political activity have challenged Kansas City's guidelines, but we've known all along that Kansas City's guidelines have kept people safer," Lucas said. "It's made Kansas City safer, and it's made our region safer. Our guidelines are effective, as cases are going down."When we announced the restaurants had to close earlier, and that all events were requiring approval from the Kansas City Health Department, we were working to make sure that we would avoid a devastating surge as it related to holidays. We've gotten through Thanksgiving, Christmas, New Year's and the Chiefs' Super Bowl run, and we're proud of the fact that our stricter regulations made sure that our region stayed safe." This is Lucas' 13th amended order and it goes into effect at 10 p.m. Friday.During the Friday news conference, Kathy Nelson, of the Kansas City Sports Commission, said the Big 12 basketball tournament at the T-Mobile Center will be at 20% capacity. Last year's Big 12 Tournament was canceled after one round of games during the initial outbreak of COVID-19.Lucas said the city has also had talks with the Kansas City Royals about games at Kauffman Stadium this spring, but final plans are not ready to be released at this point.Since last year, KCMO has limited bars and restaurants to serving just 50% of their normal capacity and indoor gatherings were subject to a 10-person limit.Restaurants will still be required to space parties 6 feet apart, but Lucas said they can serve as close to their normal capacities as social distancing allows. Lucas also said servers and patrons must continue to follow strict mask requirements when not eating or drinking.Lucas also said events no longer have to submit COVID-19 mitigation plans, but the city will continue to strictly monitor events, so an outbreak like what happened with the "Disney on Ice" event at the T-Mobile Center doesn't take place.Lucas said he thinks there was was "omission" or "concealment" of COVID-19 within the cast of "Disney on Ice," and it was shut down due to cast issues and not a spread among viewers.Another thing that remained unchanged is that establishments must immediately report any known COVID-19 cases among staff or patrons to Kansas City Missouri Health Department, Lucas said.On Jan. 13, Lucas initially eased restrictions on bars and restaurants by allowing them to remain open until midnight to join with other cities and counties throughout the metro area. He said at the time that new guidelines could likely come within a month, and that timeline was met with Friday's new guidelines.After Kansas City announced its new policy, Jackson County officials said they are going evaluating their restrictions.Jackson County Executive Frank White, Jr. said that he would re-examine the current health order with the help of the county health department director, Bridgette Shaffer, and emergency management coordinator, Troy Schulte."At this time, I am in the process of evaluating the County's current COVID-19 health order with our health department director and emergency management coordinator," White said in a statement Friday afternoon. "Throughout this pandemic, the County has worked hard to keep its guidelines consistent with neighboring jurisdictions to lessen confusion and ensure compliance among businesses and residents. While we maintain that commitment, our decisions will continue to be guided by science and recommendations of public health experts. "An announcement on changes, if any, to the County's health order is not expected until late next week. If the guidelines are relaxed, it is important for everyone to remember that COVID-19 remains a serious threat to our community's health and safety. Masks, social distancing and frequent hand washing are still necessary prevention practices until we can all get vaccinated. "I am extremely grateful for the sacrifice, compassion and resilience our community has shown for nearly a year. If we continue to do our part, we will emerge from this pandemic safer and stronger than ever."
KANSAS CITY, Mo. —
Mayor Quinton Lucas said Friday Kansas City, Missouri, will allow bars and restaurants to resume normal permitted hours and size limits on events and gatherings will no longer be in place, if social distancing requirements are met.
In a news conference, Lucas stressed the mask mandate is still in place throughout the city – both indoors and outdoors unless you are actively eating or drinking. But he also said relaxing a part of the emergency order for bars, restaurants, events and gatherings is the right thing to do with case counts and positivity rates decreasing to levels that were consistent with early October.
"There have been many that either through litigation or political activity have challenged Kansas City's guidelines, but we've known all along that Kansas City's guidelines have kept people safer," Lucas said. "It's made Kansas City safer, and it's made our region safer. Our guidelines are effective, as cases are going down.
"When we announced the restaurants had to close earlier, and that all events were requiring approval from the Kansas City Health Department, we were working to make sure that we would avoid a devastating surge as it related to holidays. We've gotten through Thanksgiving, Christmas, New Year's and the Chiefs' Super Bowl run, and we're proud of the fact that our stricter regulations made sure that our region stayed safe."
This is Lucas' 13th amended order and it goes into effect at 10 p.m. Friday.
During the Friday news conference, Kathy Nelson, of the Kansas City Sports Commission, said the Big 12 basketball tournament at the T-Mobile Center will be at 20% capacity. Last year's Big 12 Tournament was canceled after one round of games during the initial outbreak of COVID-19.
Lucas said the city has also had talks with the Kansas City Royals about games at Kauffman Stadium this spring, but final plans are not ready to be released at this point.
Since last year, KCMO has limited bars and restaurants to serving just 50% of their normal capacity and indoor gatherings were subject to a 10-person limit.
Restaurants will still be required to space parties 6 feet apart, but Lucas said they can serve as close to their normal capacities as social distancing allows. Lucas also said servers and patrons must continue to follow strict mask requirements when not eating or drinking.
Lucas also said events no longer have to submit COVID-19 mitigation plans, but the city will continue to strictly monitor events, so an outbreak like what happened with the "Disney on Ice" event at the T-Mobile Center doesn't take place.
Lucas said he thinks there was was "omission" or "concealment" of COVID-19 within the cast of "Disney on Ice," and it was shut down due to cast issues and not a spread among viewers.
Another thing that remained unchanged is that establishments must immediately report any known COVID-19 cases among staff or patrons to Kansas City Missouri Health Department, Lucas said.
On Jan. 13, Lucas initially eased restrictions on bars and restaurants by allowing them to remain open until midnight to join with other cities and counties throughout the metro area. He said at the time that new guidelines could likely come within a month, and that timeline was met with Friday's new guidelines.
After Kansas City announced its new policy, Jackson County officials said they are going evaluating their restrictions.
Jackson County Executive Frank White, Jr. said that he would re-examine the current health order with the help of the county health department director, Bridgette Shaffer, and emergency management coordinator, Troy Schulte.
"At this time, I am in the process of evaluating the County's current COVID-19 health order with our health department director and emergency management coordinator," White said in a statement Friday afternoon.
"Throughout this pandemic, the County has worked hard to keep its guidelines consistent with neighboring jurisdictions to lessen confusion and ensure compliance among businesses and residents. While we maintain that commitment, our decisions will continue to be guided by science and recommendations of public health experts.
"An announcement on changes, if any, to the County's health order is not expected until late next week. If the guidelines are relaxed, it is important for everyone to remember that COVID-19 remains a serious threat to our community's health and safety. Masks, social distancing and frequent hand washing are still necessary prevention practices until we can all get vaccinated.
"I am extremely grateful for the sacrifice, compassion and resilience our community has shown for nearly a year. If we continue to do our part, we will emerge from this pandemic safer and stronger than ever."