"The people have spoken, Nebraska is now the 'Puppy Cart' state."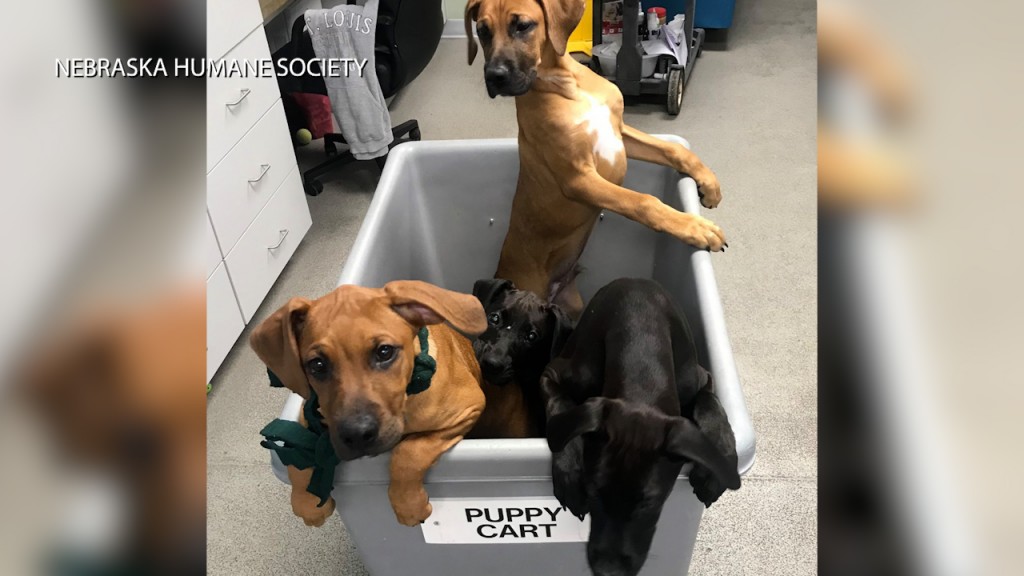 LINCOLN, Neb. (KLKN) – If you don't know what the 'Puppy Cart' is at the Nebraska Humane Society. You will now! It has just earned some pretty high regards.
For those that haven't seen the cute pictures and videos, it's a cart full of puppies at the Nebraska Humane Society. They use it to transfer the fur-babies around for sanitary purposes.
Well, an employee started posting pictures of the 'Puppy Cart' to social media and it has taken off from there.
This past weekend, the Nebraska Humane Society held their "Dining with Dogs" event in Omaha, where a silent auction took place. One of the items was a pair of Husker Football season tickets. And another item up for bid, an hour with the Nebraska Humane Society 'Puppy Cart'.
Guess which one raised more money?
Yup, the 'Puppy Cart' did for $2,900 dollars!
"Before hand, I think the 'Puppy Cart' started at like $300 and the Husker tickets started at probably $600," Steven Elonich, Digital Marketing Manager for the Nebraska Humane Society said. "At the end of the night, I started scrolling through and checking, the 'Puppy Cart' went for $2,900 and I was like 'oh my gosh'."
The Husker tickets weren't far behind, they were auctioned off for $1,150.
The 'Puppy Cart' has grabbed so much attention there is now merchandise available. If you're interested head to their website: https://www.bonfire.com/store/nebraska-humane-society/.