Since vaccines for COVID-19 began rolling out in December, the notion of reaching "herd immunity" has loomed as a sort of goalpost for the end of the pandemic, marking a time when life could return to normal.
Early estimates put the herd immunity threshold — the point at which enough people were immune that the coronavirus no longer could find people to infect — at 60% to 70% of the population. Scientists later moved that goal line to at least 80%, at least in part because of the emergence of more contagious variants.
In recent weeks, however, some experts have told the New York Times and other news media outlets that it's unlikely the United States will ever reach such thresholds, given slipping vaccination rates and the rise of the variants, among other factors.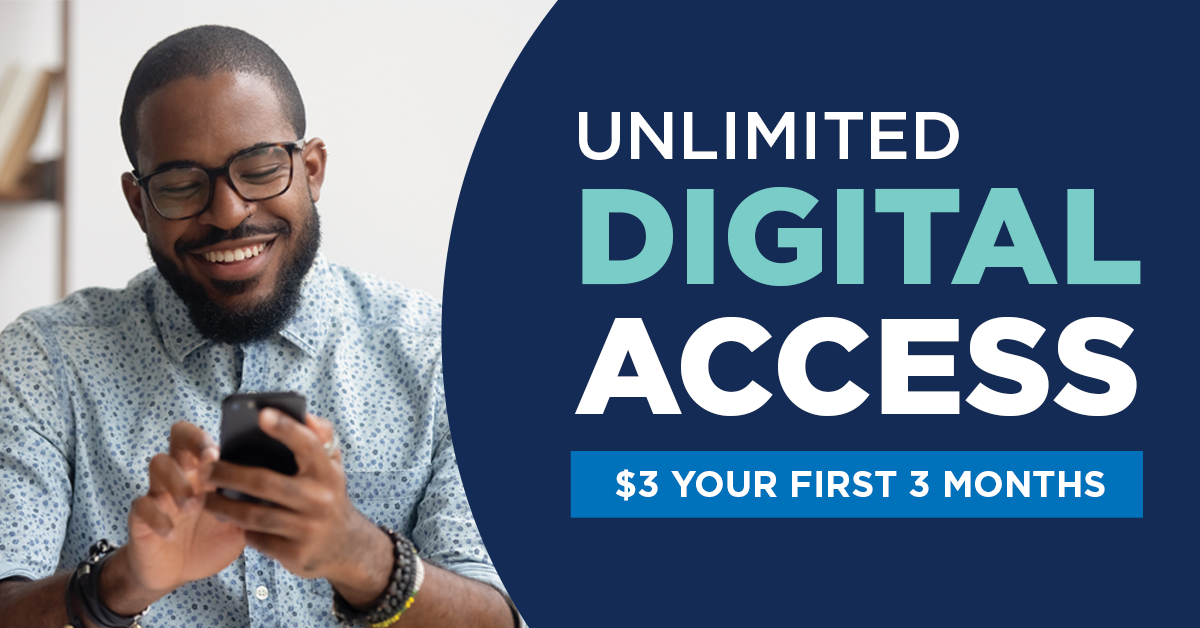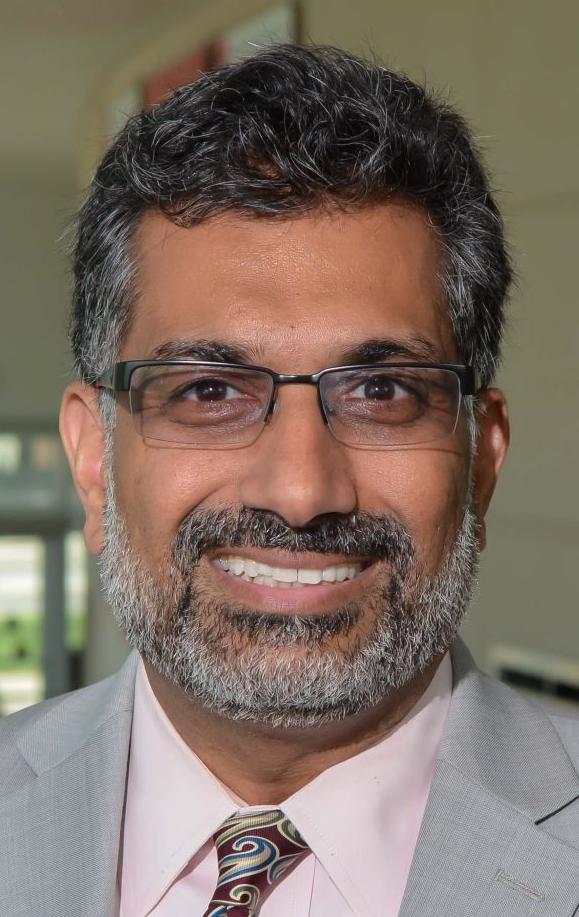 Dr. Ali Khan, dean of the University of Nebraska Medical Center's College of Public Health, said he doesn't want Nebraskans to abandon the concept of herd immunity. But he said the state doesn't necessarily need to reach vaccination rates of 70% to 80% to significantly reduce cases and deaths.
Rather than focusing on a number, he said, Nebraskans should continue to promote vaccination efforts across the state with those goals in mind. Higher vaccination rates also will protect the state's residents from virus surges in the fall and from new variants.
"We know from looking at data in the U.S. and other countries, the more we vaccinate people, the fewer cases and deaths we will have," said Khan, a former director of the Centers for Disease Control and Prevention's Office of Public Health Preparedness and Response.
Indeed, Dr. Anthony Fauci has made similar points in recent interviews, including one with WBUR's "On Point." Fauci, the director of the National Institute of Allergy and Infectious Diseases, said researchers don't have a solid herd immunity threshold but rather an estimate, with a number of unknowns still in play. He, too, has stressed the need to focus on getting as many people vaccinated as quickly as possible in order to reduce cases and deaths.
Khan said Israel already is demonstrating the power of the vaccines. That nation, which has vaccinated nearly 60% of its population, has a fraction of the new COVID-19 cases being reported in Nebraska or the United States as a whole.
As of Thursday, 43.3% of Nebraska's population was fully vaccinated; across the U.S., 41.2% had completed their shots. At that point, Israel was recording new COVID cases at a rate of 1.8 per million people per day. Nebraska was tallying about 21 new cases per million people per day. The U.S. was posting 49 new cases per million per day.
Case counts in Nebraska and the nation already are down dramatically from earlier highs, reflecting the role vaccination already is playing in reducing cases and deaths. By the end of May, Nebraska's case counts had declined to their lowest level since early April 2020, five weeks after the state recorded its first case.
Nebraska also has other first-hand evidence of the vaccines' effectiveness from among its vulnerable nursing home residents. Twenty-three residents of a Kearney nursing home tested positive for the virus earlier this spring after they had been vaccinated, The World-Herald reported last month. But 21 of the residents had no symptoms and two had mild symptoms. None became seriously ill or required hospitalization.
The first mention of herd immunity — at that time, by infection with the virus — came in the early days of the pandemic, when some politicians and others in the United Kingdom and the United States briefly floated the notion of reaching that milestone by letting the disease spread unchecked — arguing that COVID-19 was no worse than influenza. The U.S. has recorded nearly 592,000 COVID-related deaths since the outbreak began. By comparison, each year between 2010 and 2020, 12,000 to 60,000 Americans suffered flu-related deaths, according to the CDC.
The term got a second life as vaccines rolled out last winter. Khan said herd immunity is possible with vaccine-preventable diseases, such as measles. However, very high rates of vaccine coverage are needed to continue to protect people.
If coverage drops and the illness is introduced from abroad, clusters of cases can occur. During 2019, nearly 1,300 cases of measles were recorded in 31 states, according to the CDC, the majority of cases among people who were not vaccinated.
However, Khan said, COVID-19 isn't a traditional vaccine-preventable illness. Unlike measles, he said, COVID cases and deaths can be reduced to zero through public health measures such as masking, distancing and contact tracing and isolation. Countries such as New Zealand, South Korea and Rwanda all have reduced deaths and cases through such measures.
Nebraska, Khan said, can do the same with the help of vaccines. The state may need more widespread vaccine coverage given masking no longer is required in communities, although some businesses, hospitals and other institutions continue to mandate face coverings.
Dr. Bob Rauner, president of Partnership for a Healthy Lincoln, said he plans to focus his efforts in the coming months not on a number but on vaccination.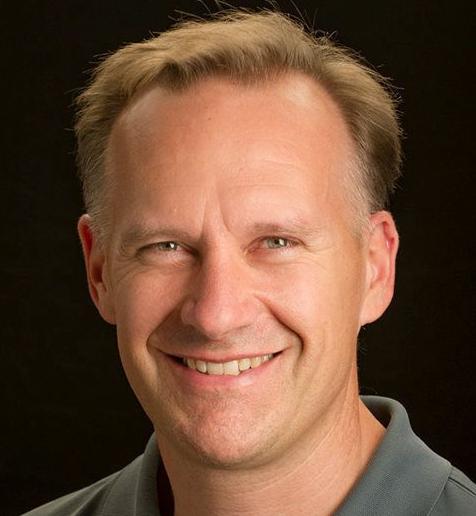 Reaching some of the higher estimates for herd immunity, he said, might rely on being able to vaccinate children, and no vaccine so far has been approved for kids under age 12. Reaching broad herd immunity also depends on having vaccine coverage equally distributed across communities. Some may never reach such a mark.
Coming up with a number, he said, also is complicated by the fact that some people who have had COVID still may have some immunity from that infection. However, it's not yet know how long such immunity will last and whether it will stand up to variants, as the vaccines available in the U.S. have been shown to do.
"If we can get spread low enough, and vaccination high enough, we may not have to worry about the other stuff," Rauner said, referring to masks and other health measures.
Both public health experts said getting more people vaccinated may take some creative approaches.
Khan said he would like to see the state create incentives such as the lottery prizes being awarded in Ohio and California.
Nebraska Gov. Pete Ricketts, however, has said he has no plans to offer such incentives to encourage more people to get vaccinated.
The Biden administration, which has set a goal of getting 70% of American adults vaccinated by July 4, has challenged businesses to offer perks. United Airlines is offering a year of free flights in a sweepstakes available only to vaccinated Americans, and Anheuser-Busch has promised free beer to adults on Independence Day if the nation meets the president's goal.
Locally, Hy-Vee Inc., announced last week that it would award $10 Hy-Vee gift cards to those who complete their vaccination series at one of the chain's pharmacies or pop-up clinics. CVS Health announced that customers who receive or plan to get a shot at its locations could enter a sweepstakes for a chance to win one of more than 1,000 prizes, including trips and cash. Kroger, the parent company of Baker's, said Thursday that anyone vaccinated at its clinics would have a chance to win $1 million or groceries for a year.
Khan and Rauner said tapping the right messengers to encourage vaccination also is important.
Khan praised Ricketts for encouraging Nebraskans to get vaccinated. But he said he would like to see Ricketts and other Republicans deliver even more such messages, given surveys showing hesitancy among members of that party.
Local health departments already have been working with such "trusted voices," including religious leaders, to provide education and encouragement. Rauner said his group is focusing next on family physicians and pediatricians to do the talking — specifically, local ones who already have built trust in their communities.
"You have to target your messaging," Khan said. "It's not the same trusted person for all of these groups."
But Khan said he is excited that cases have decreased and that vaccination rates continue to inch up. Getting even more shots in arms will accomplish even more.
"We don't need to get to 70 to 80% to markedly decrease our cases and drop our deaths to zero," Khan said.
Photos: The scene in Lincoln with much of city shut down
Finals week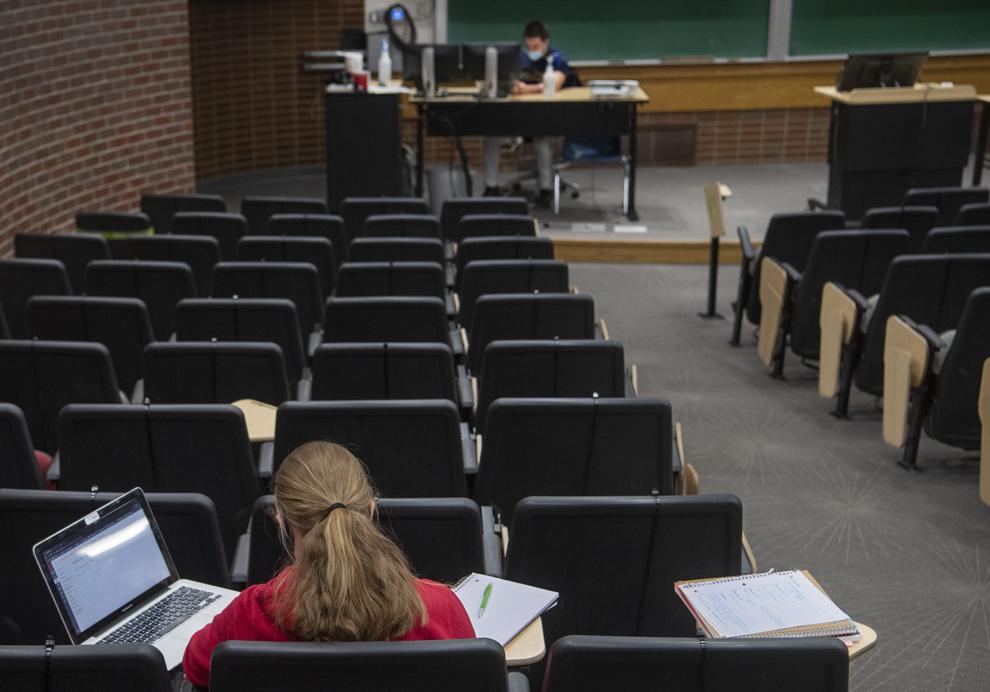 Co-teaching
City Council distancing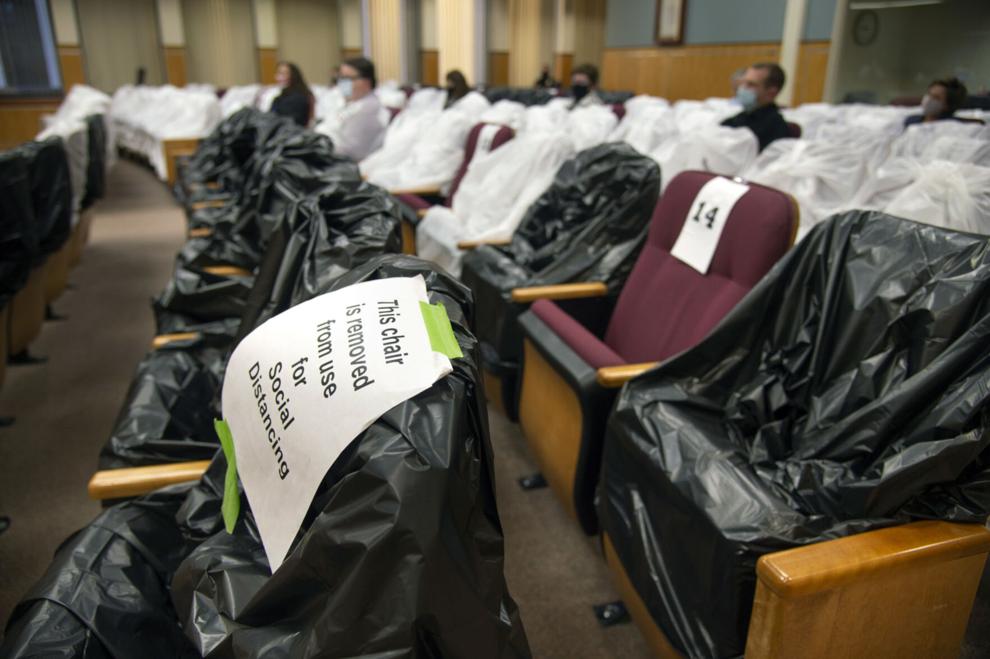 Gameday empty Saturday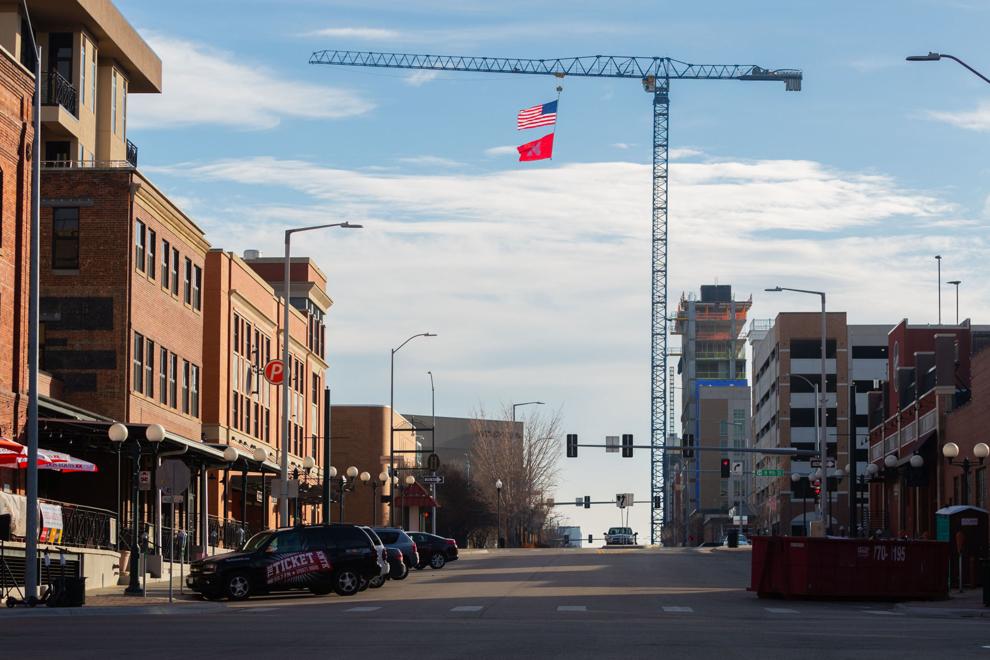 Thank you Bryan West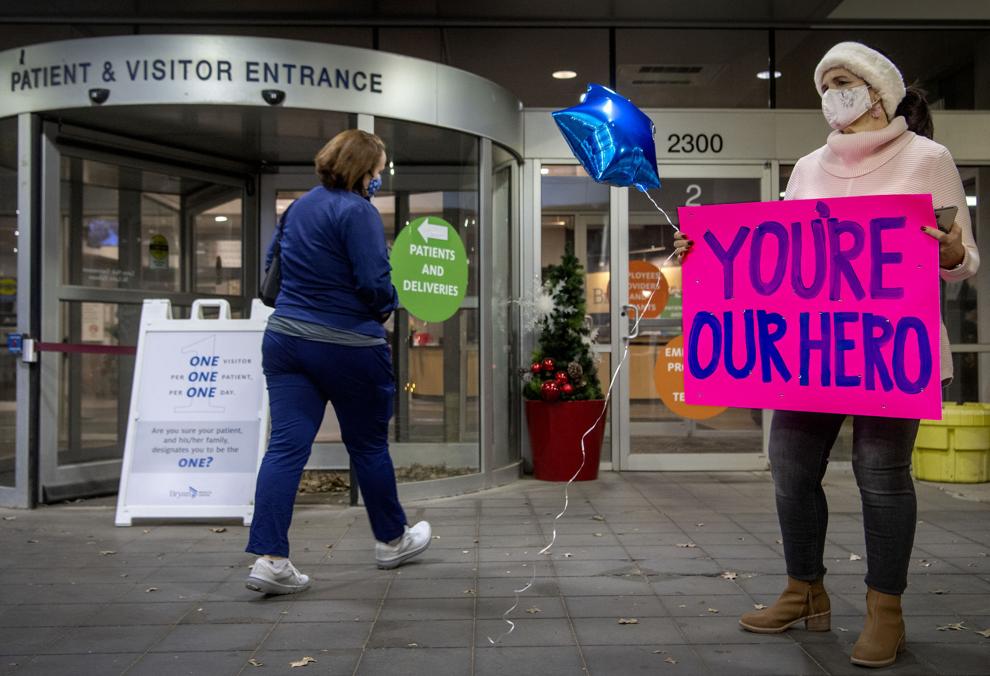 No fans allowed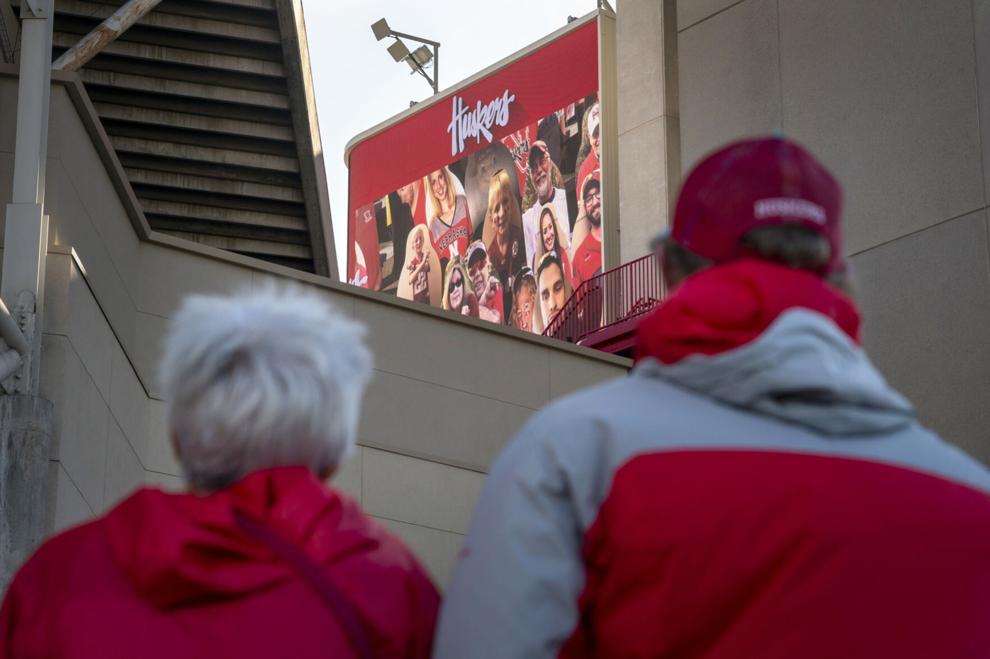 Husker cutouts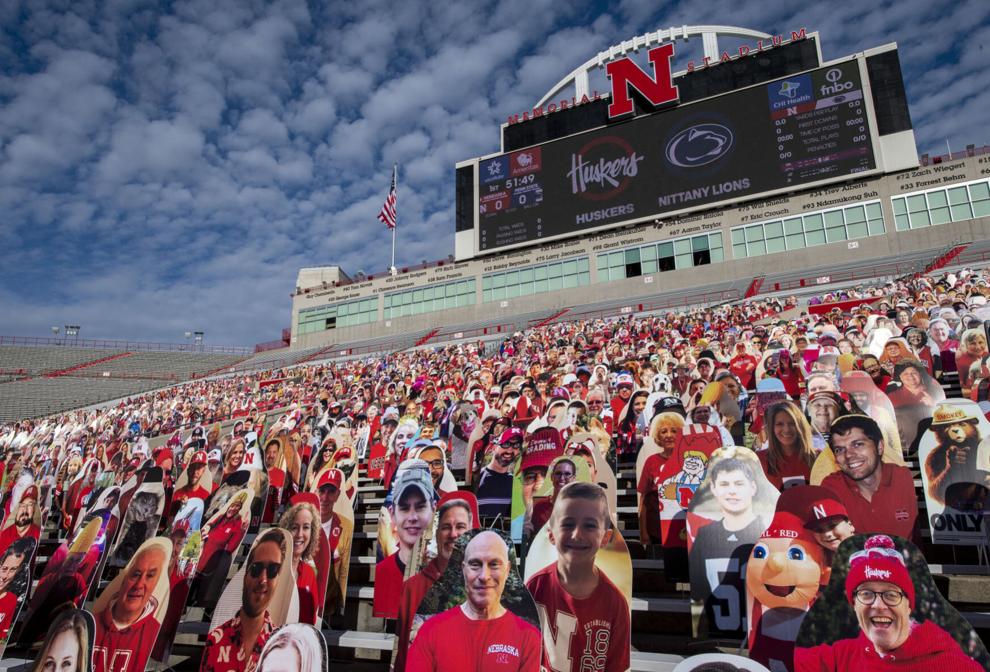 Arena cleaning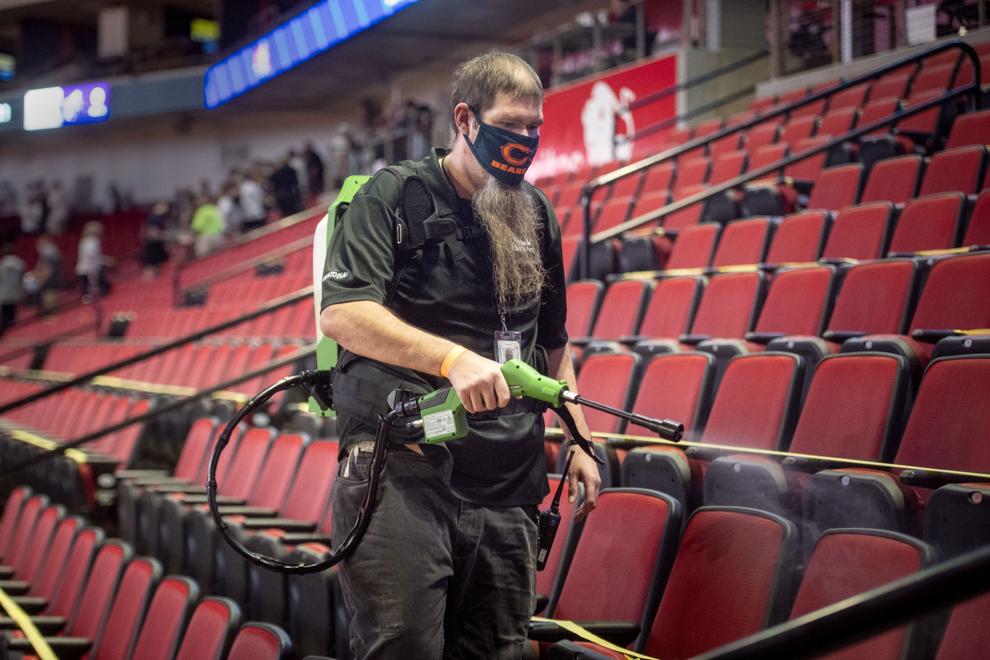 Volleyball social distancing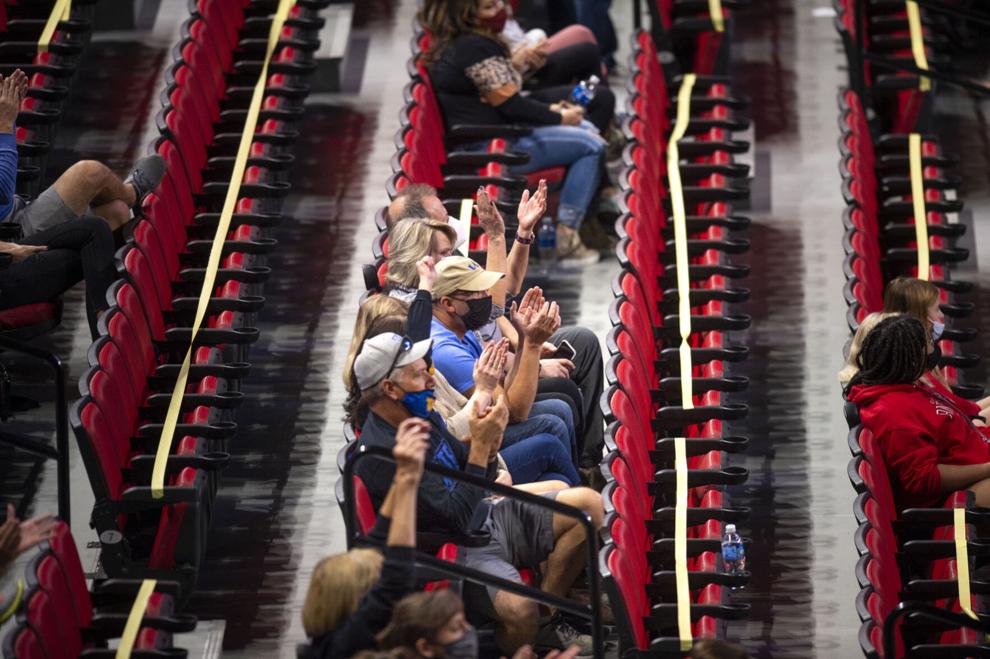 Skeleton signs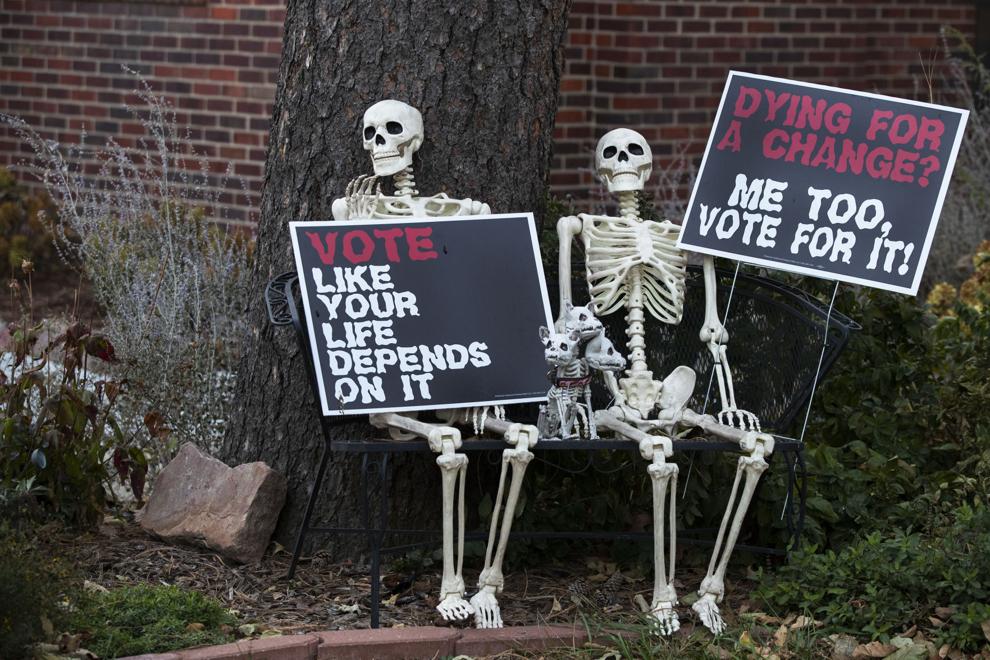 Boo at the Zoo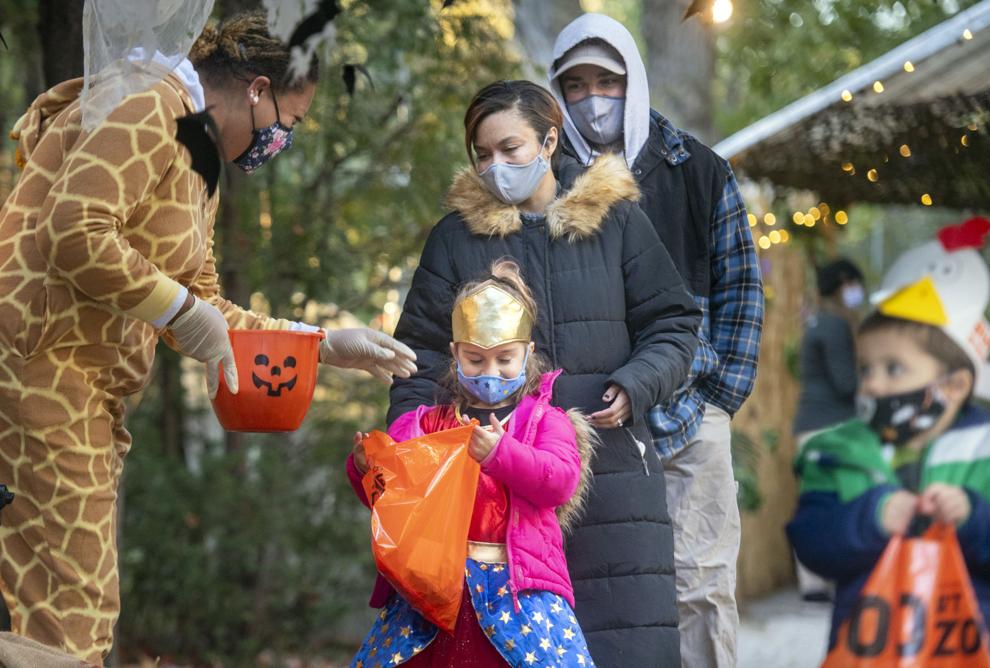 Football Saturday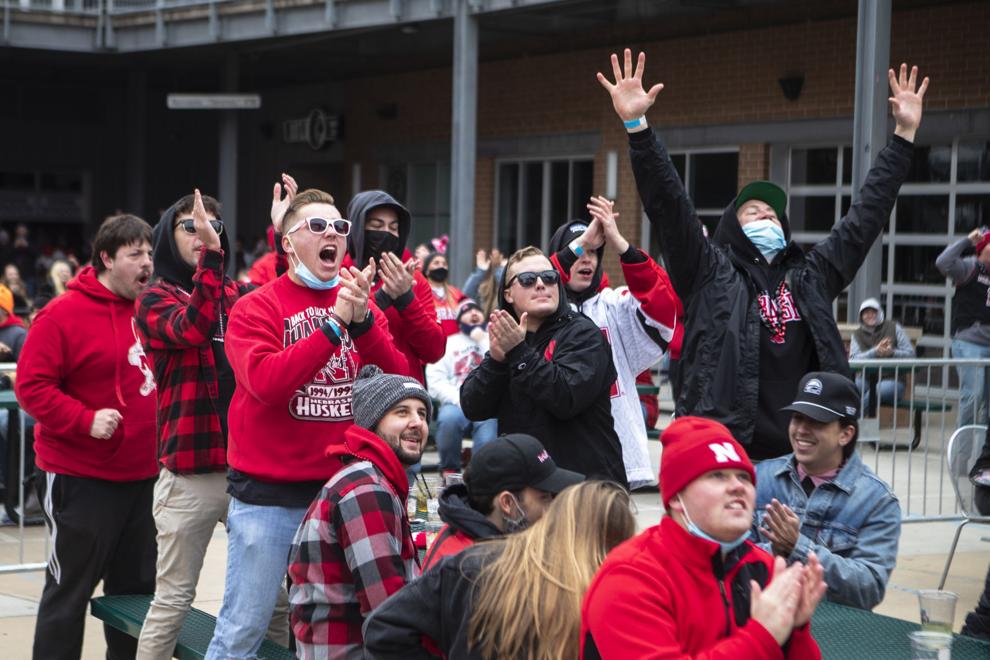 YMCA closed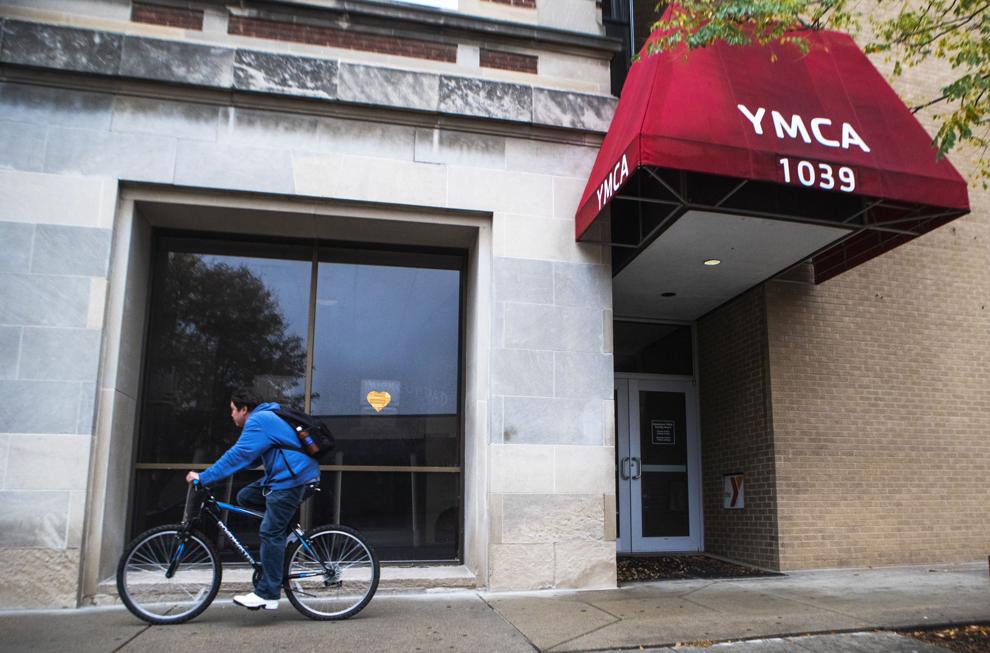 Downtown mask art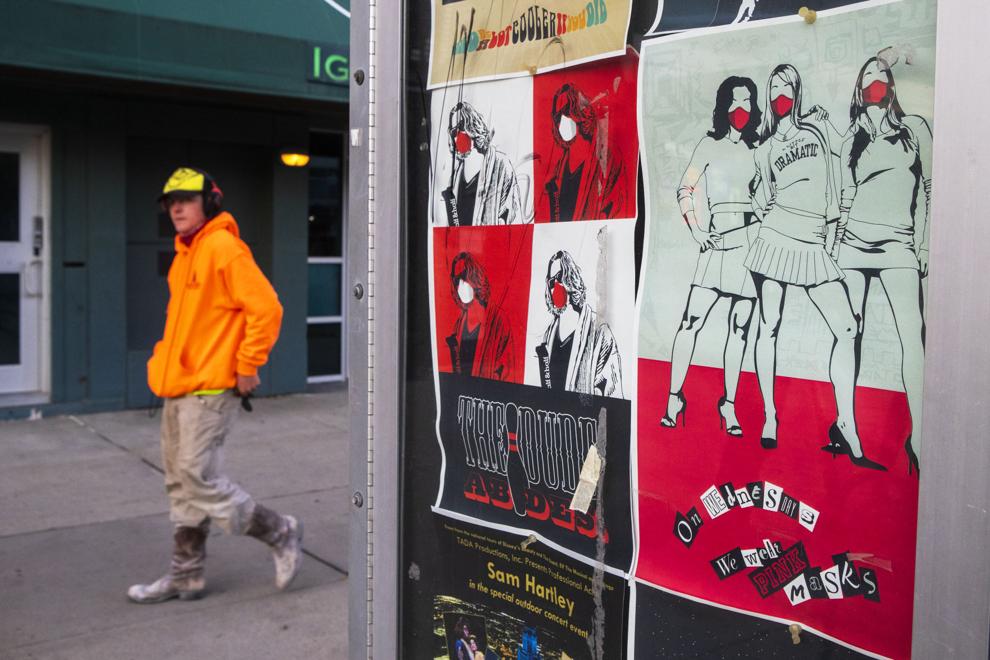 Marching band competition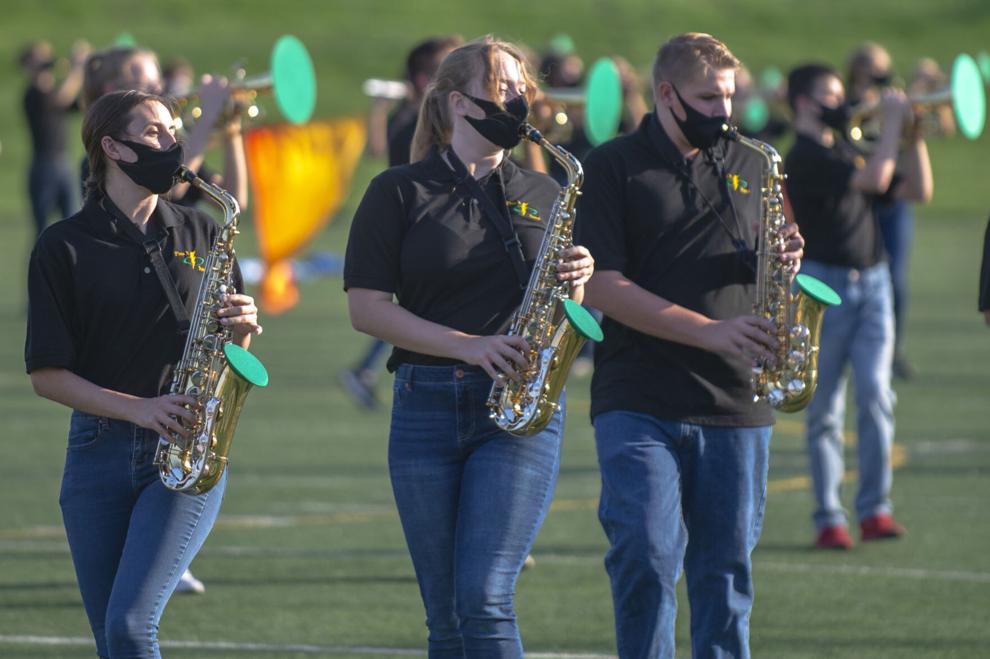 Outdoor seating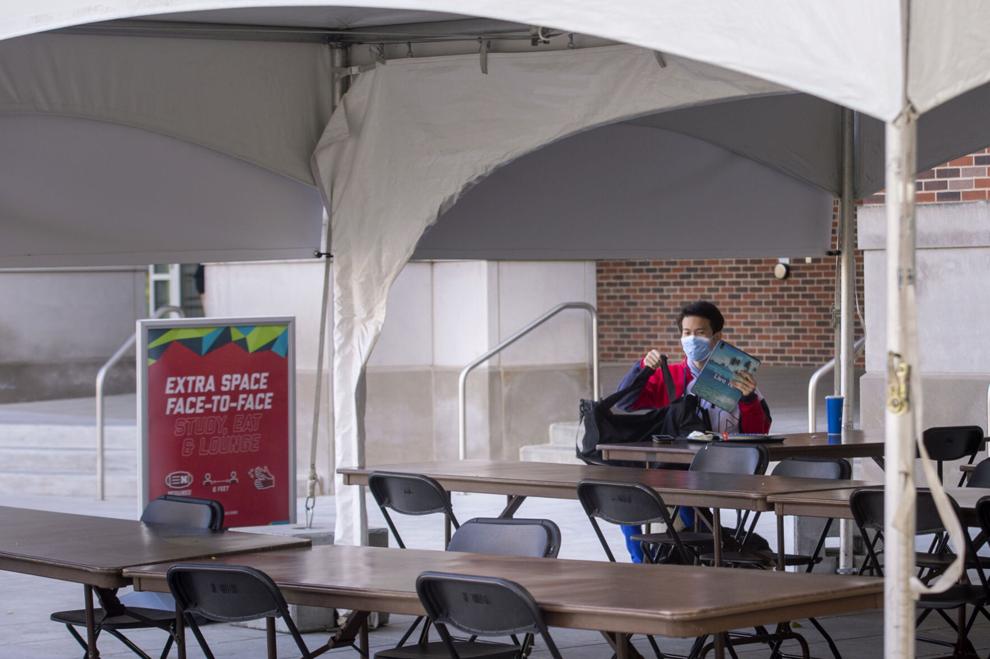 East Campus proposed budget cuts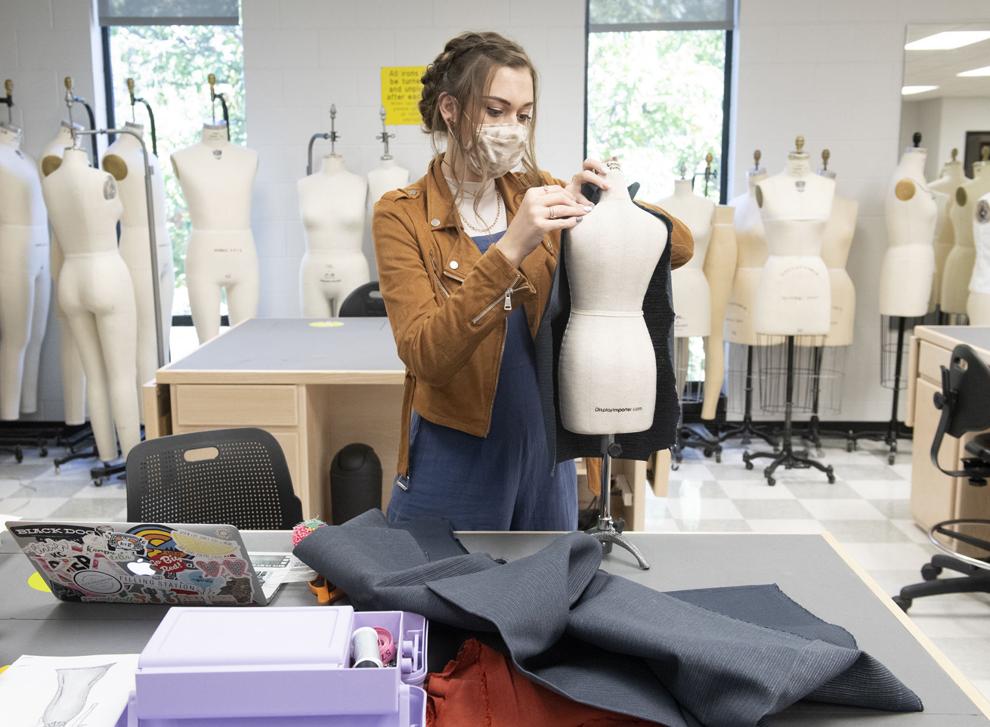 Flu shots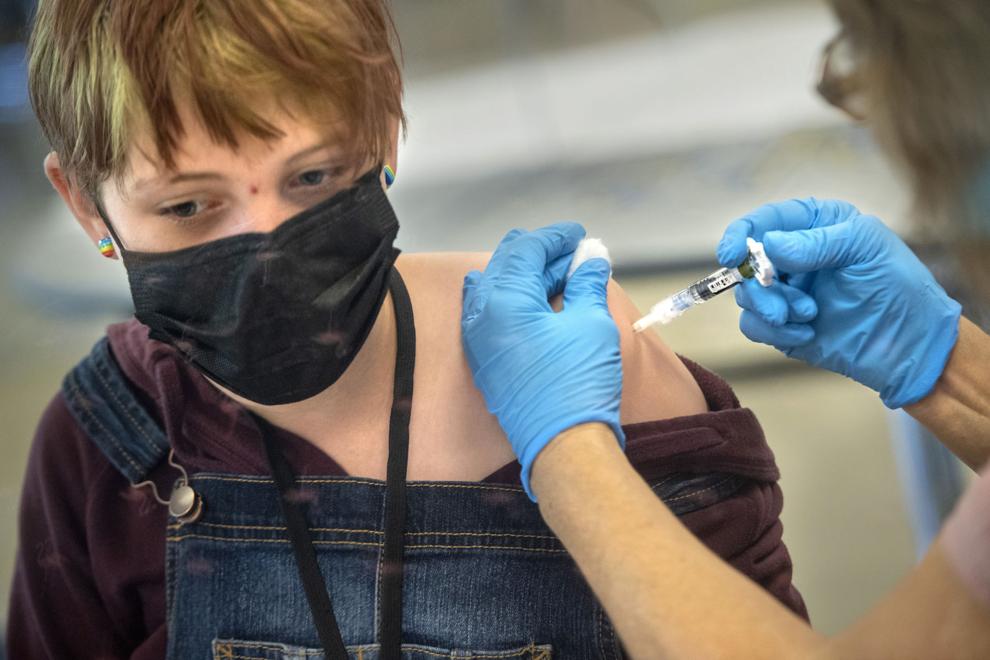 Coronavirus Bible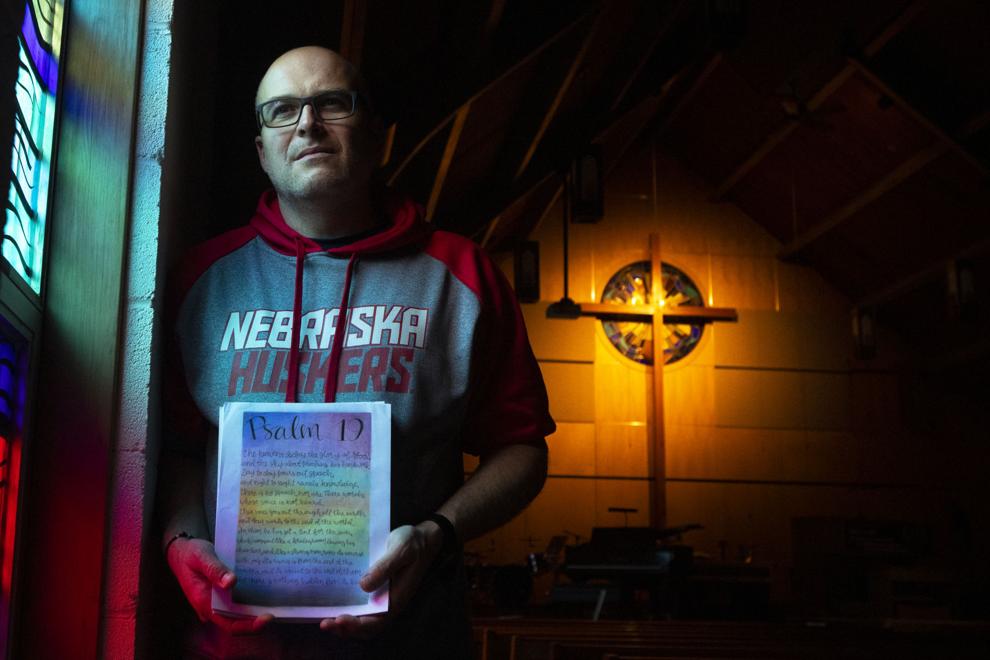 Anti-mask rally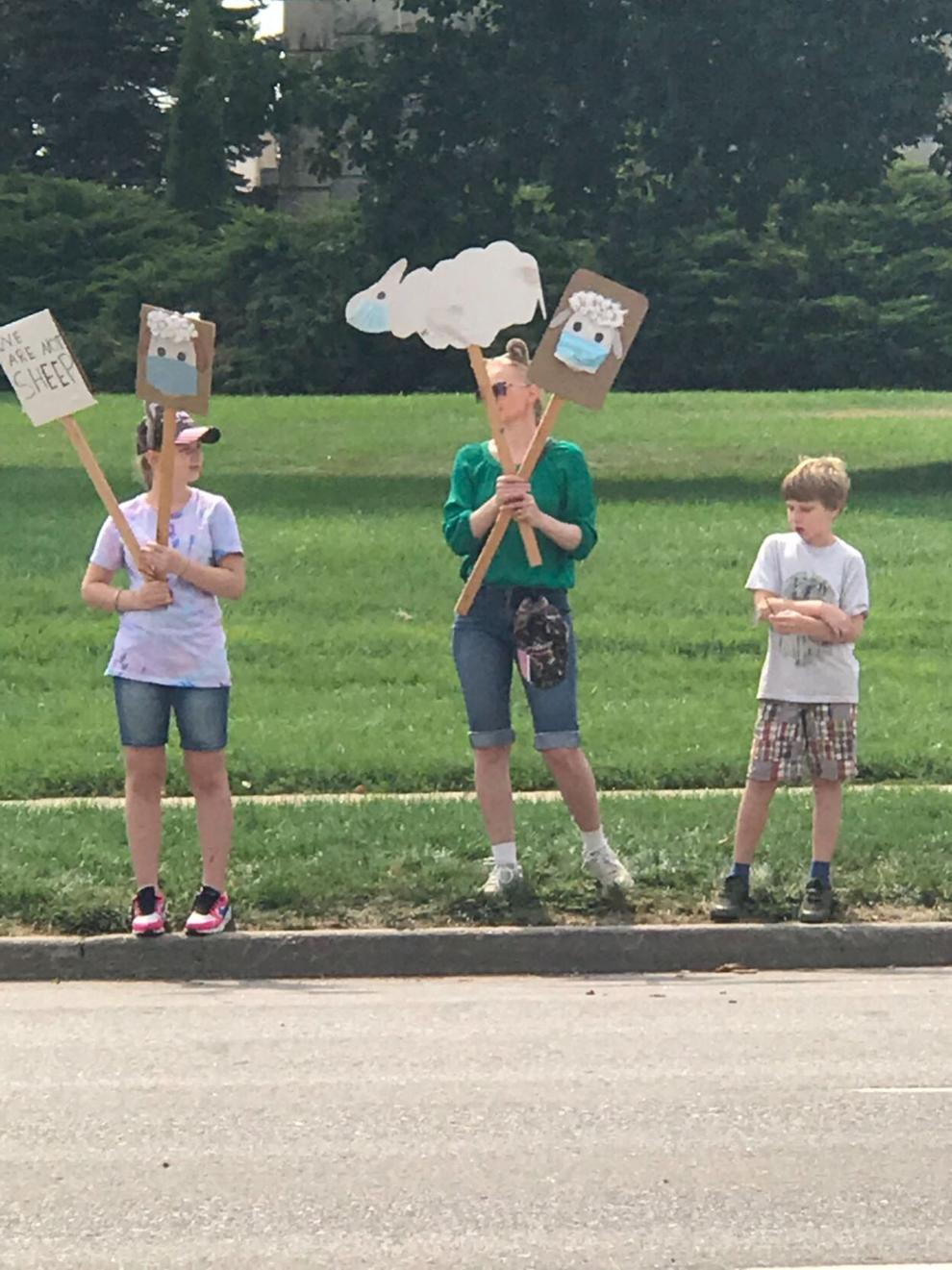 No Football Saturday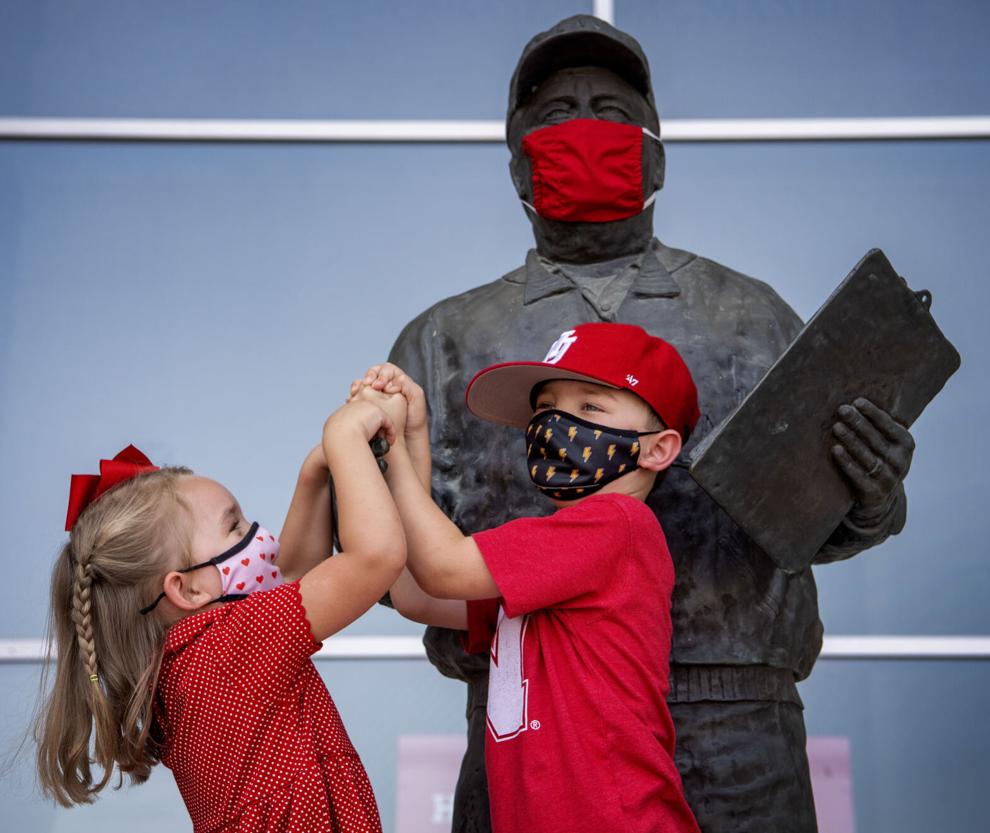 DMV lines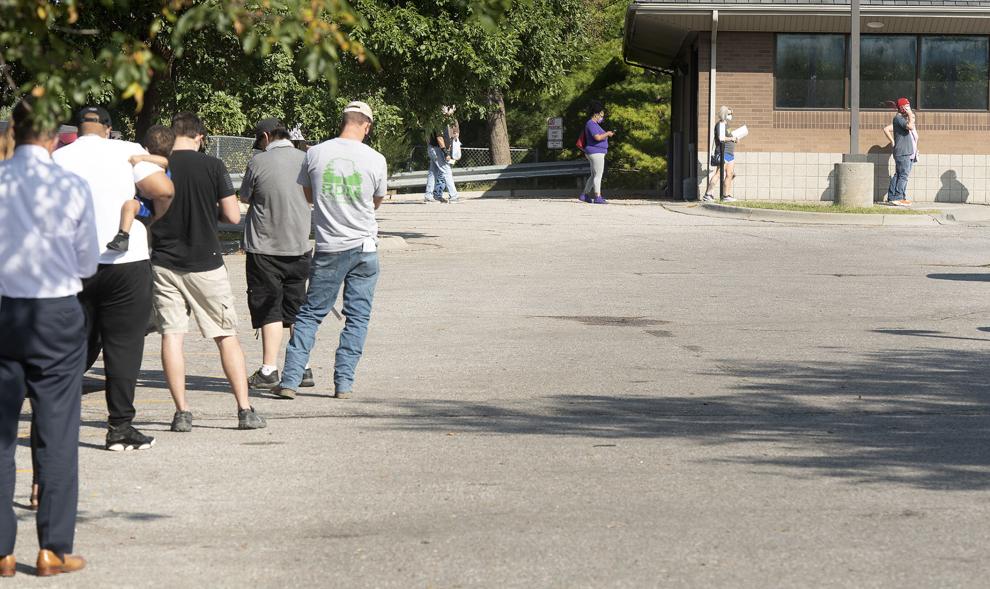 UNL in-person class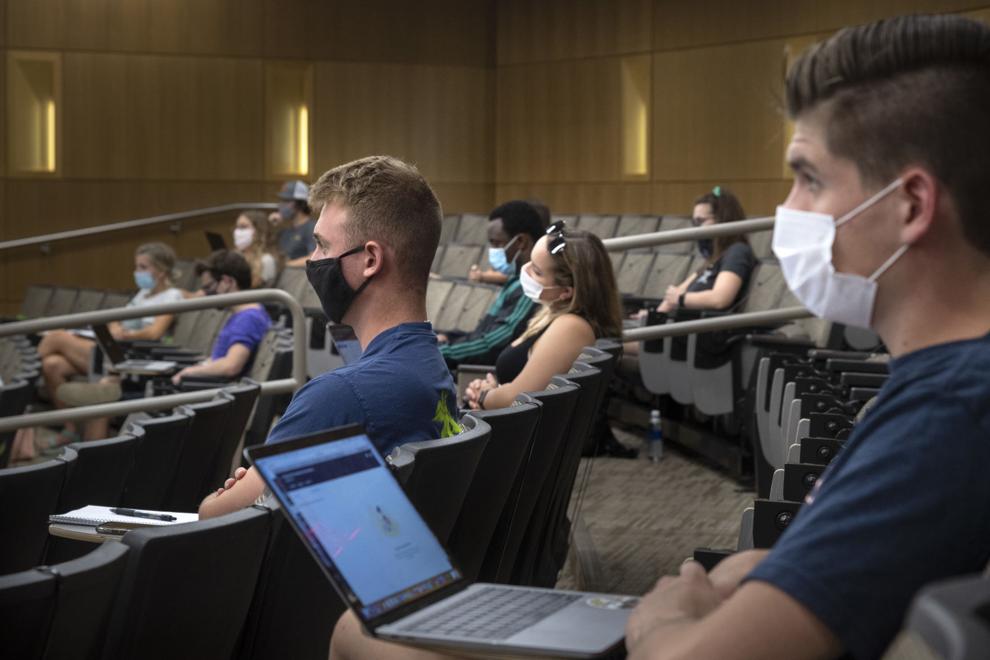 Iguana's Pub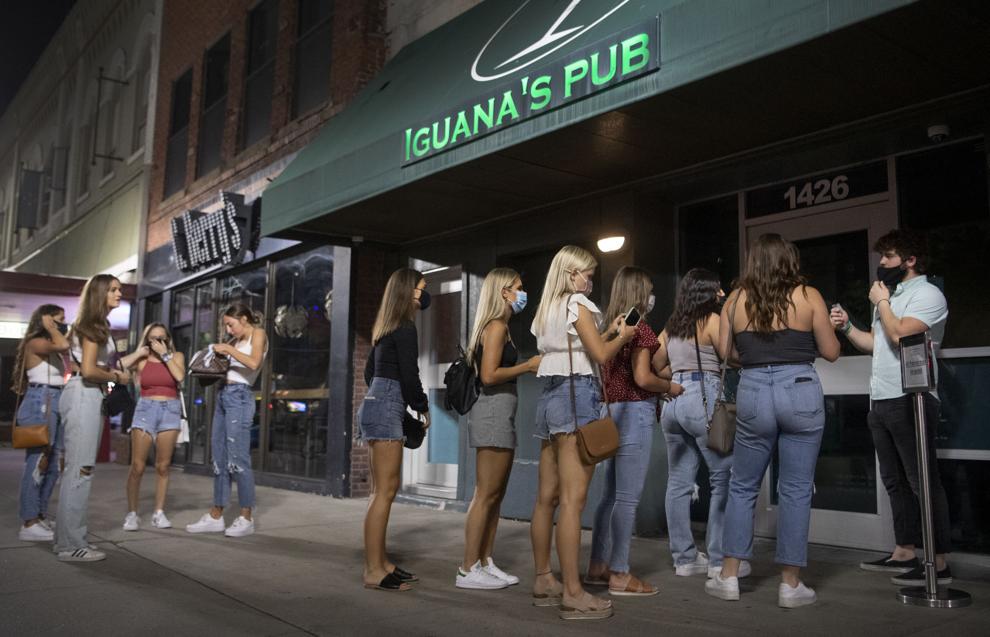 Farmers Market influencers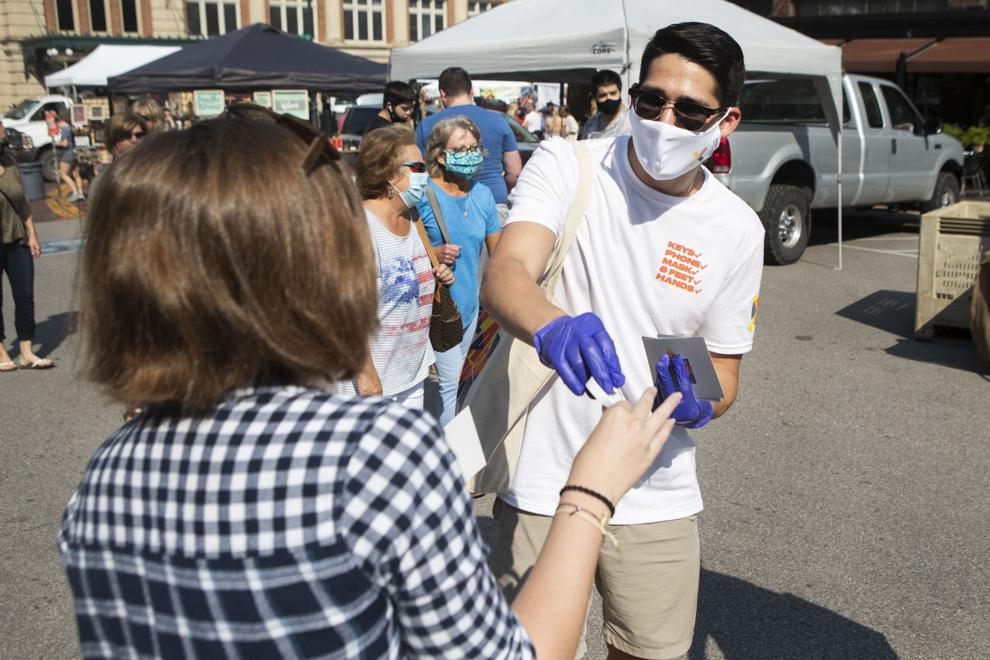 Remote learning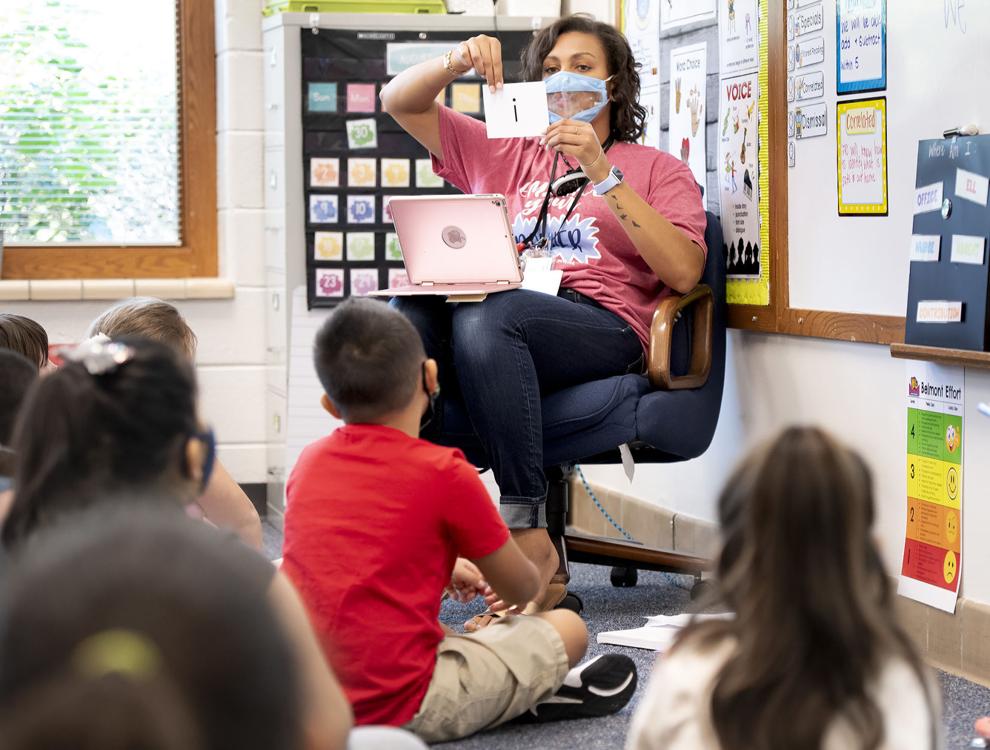 Weeping Water vs. Fillmore Central/Exeter-Milligan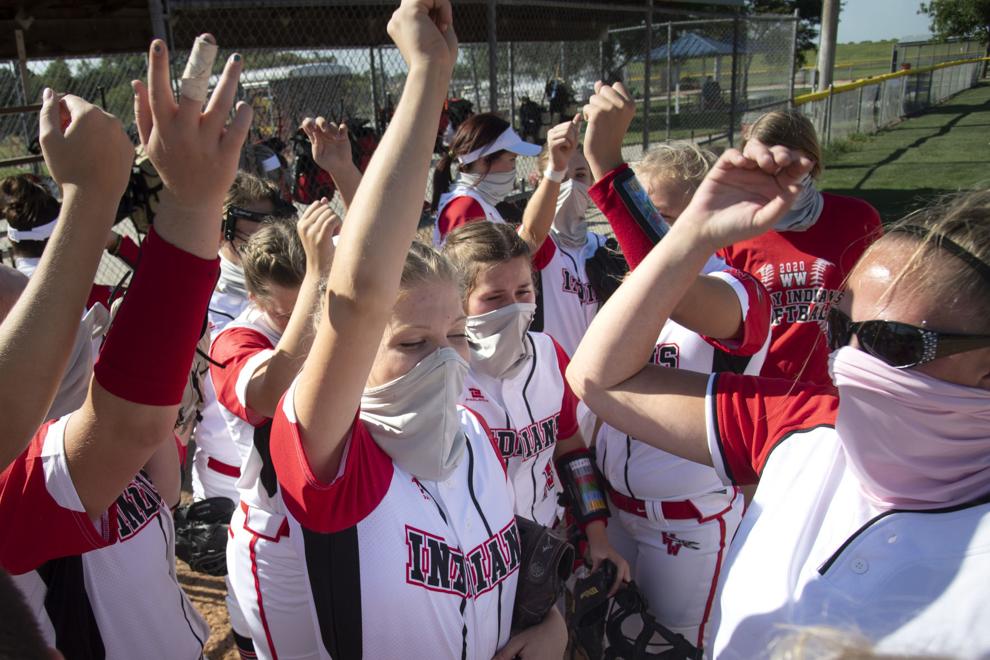 City Council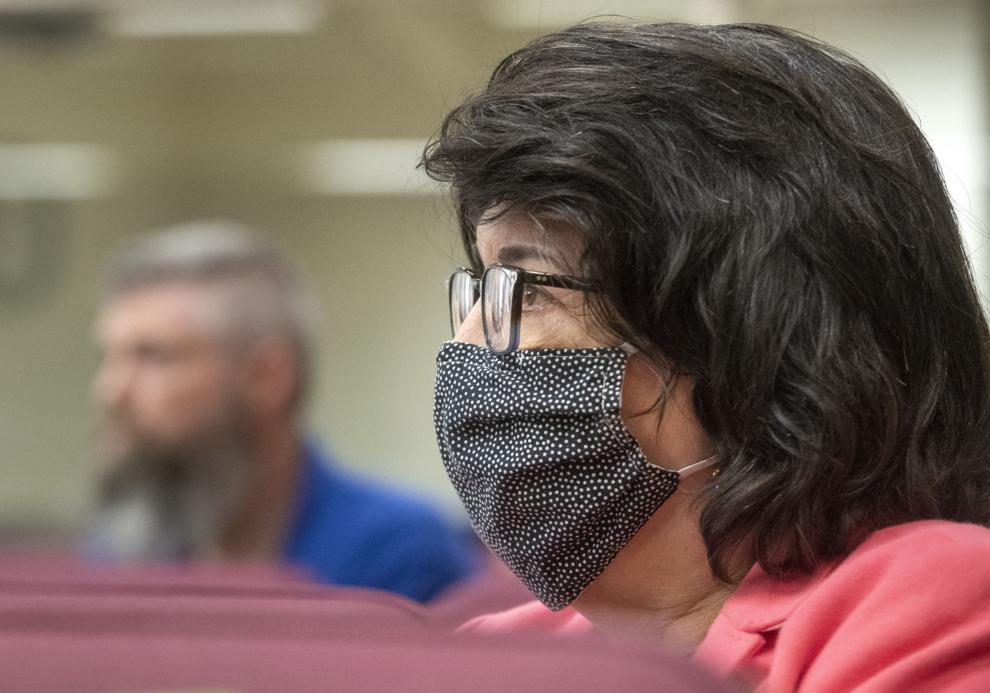 First day of middle school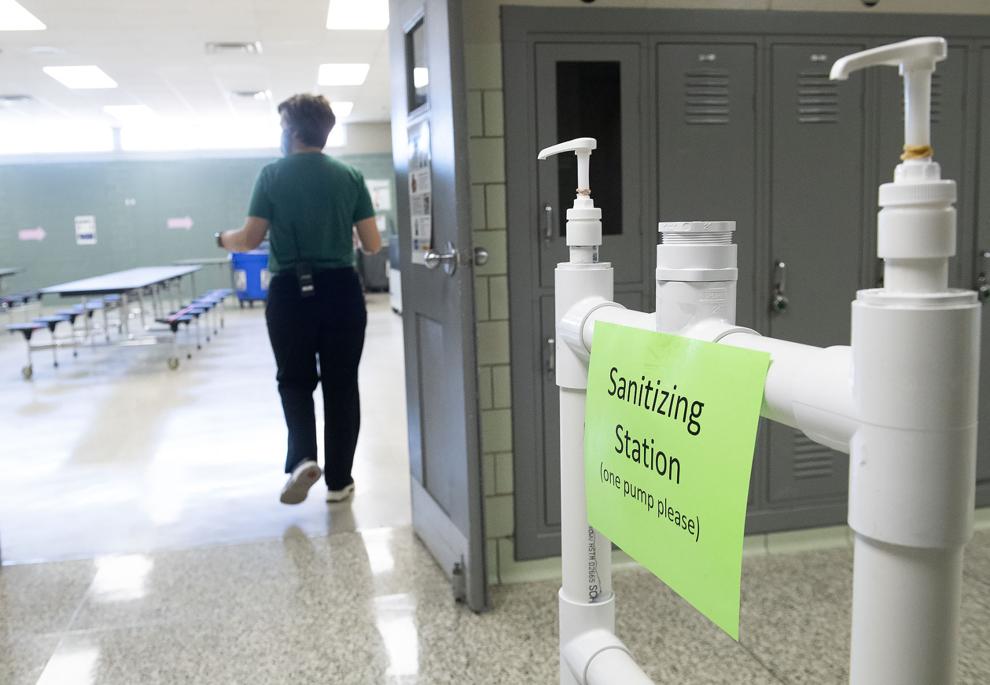 Ukulele Class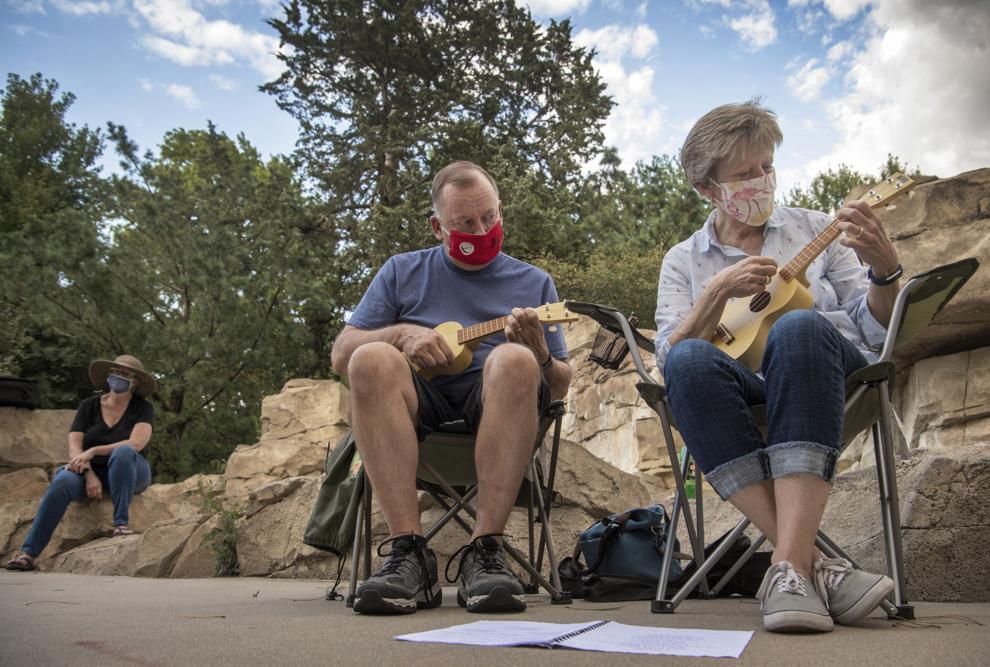 First day of school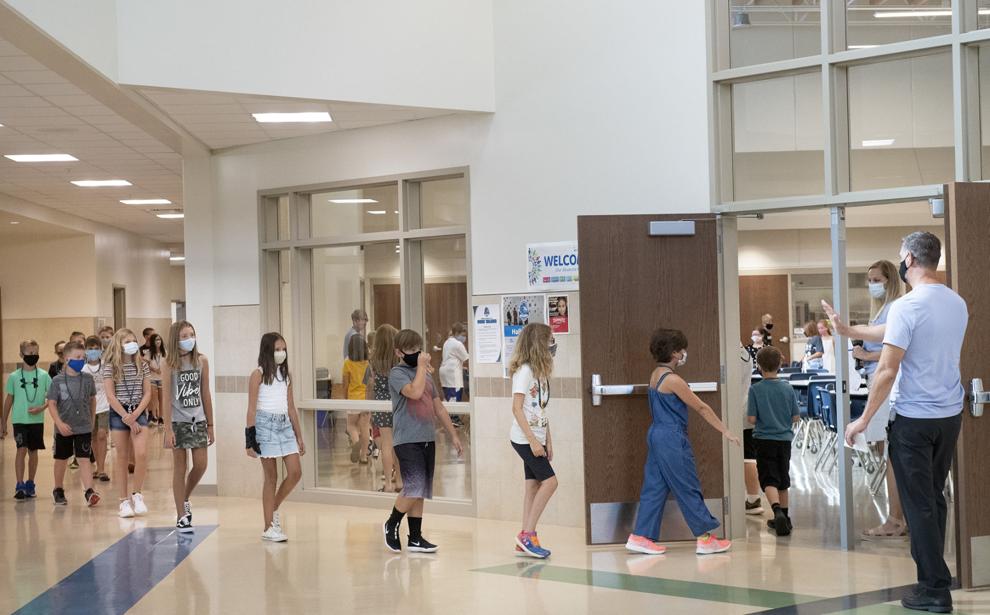 Pius X volleyball practice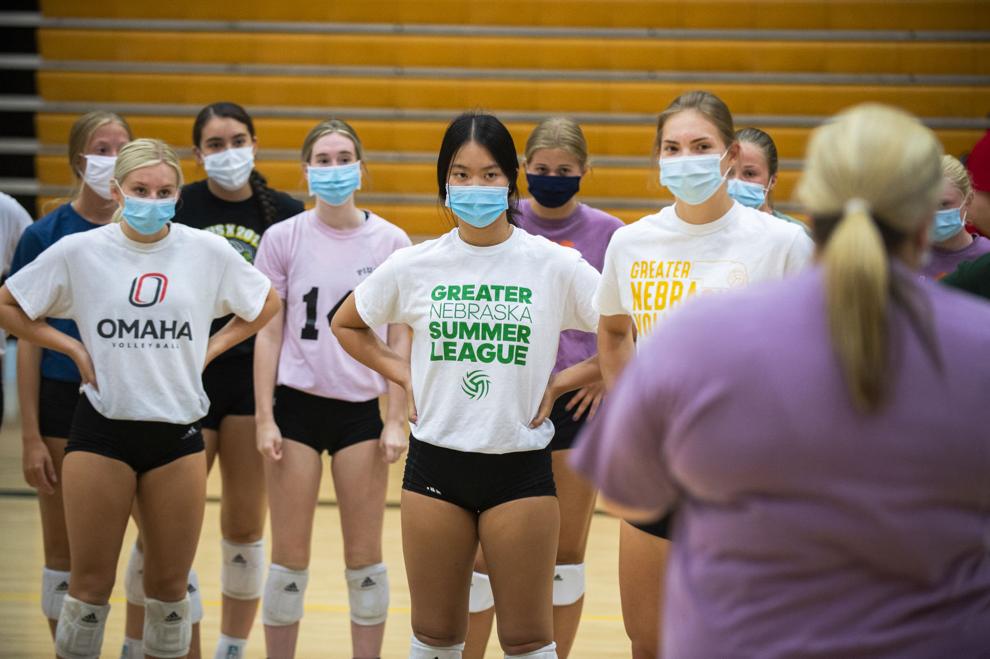 Madsen's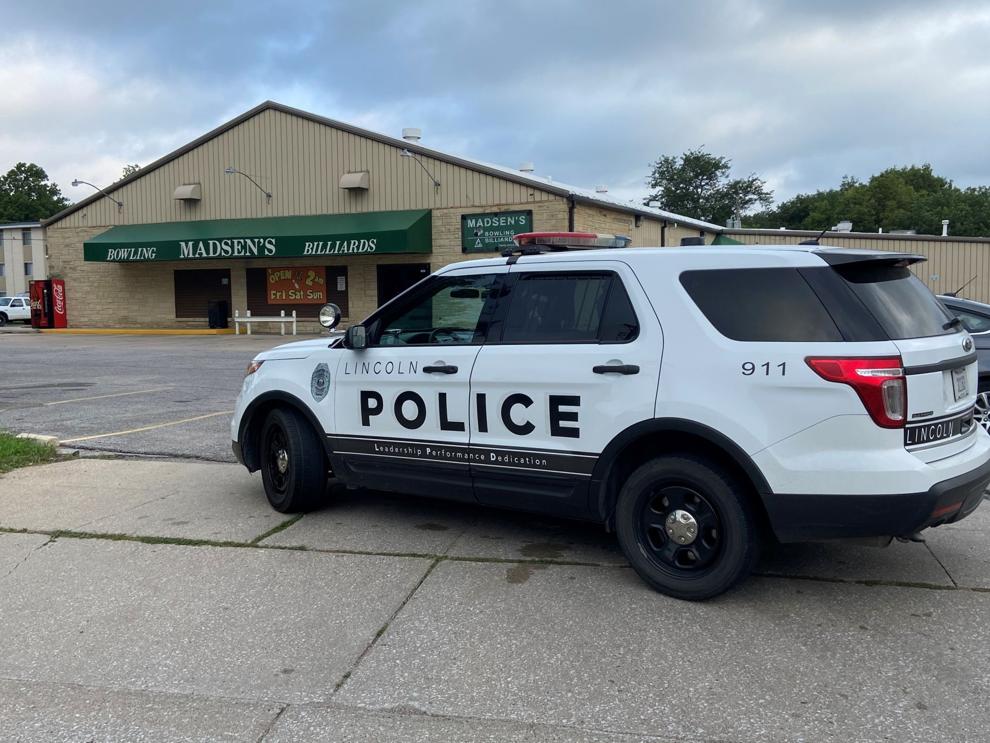 House of Flowers delivery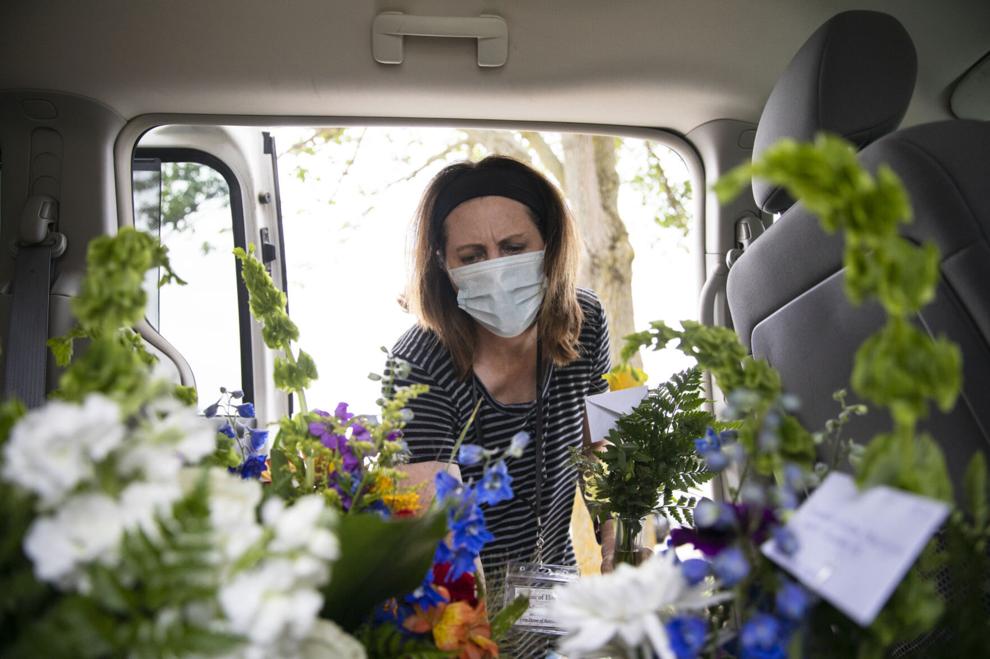 City Council BLM protest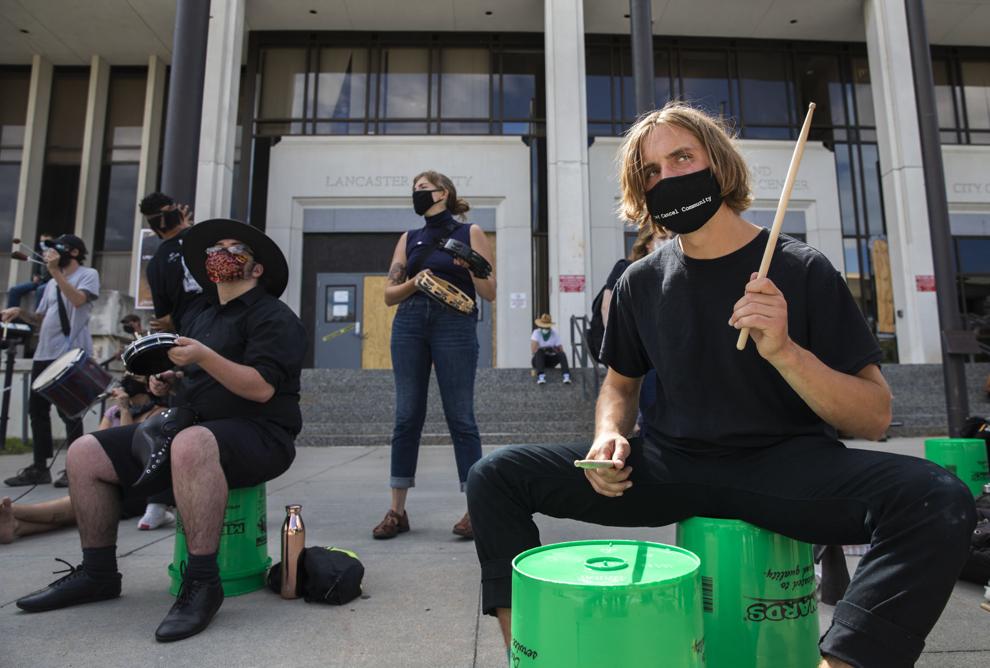 LPS Protest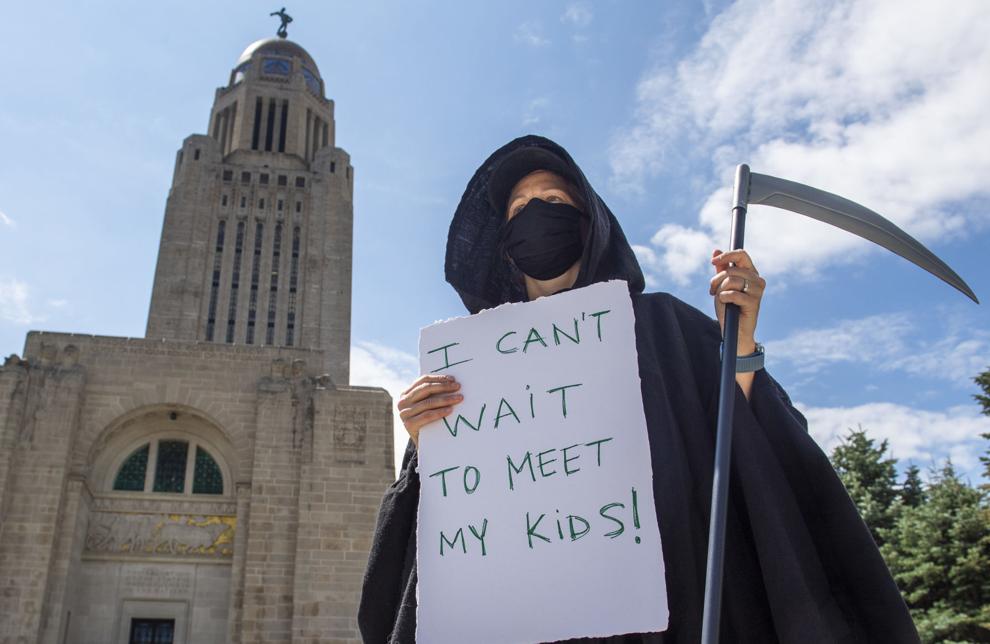 Beach Boys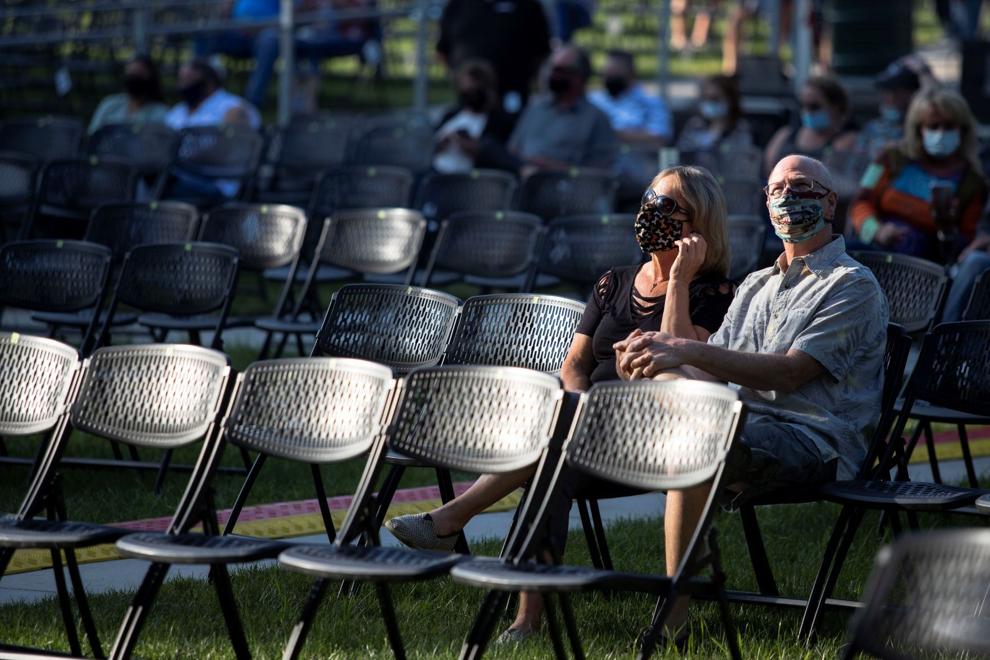 Rally and hearing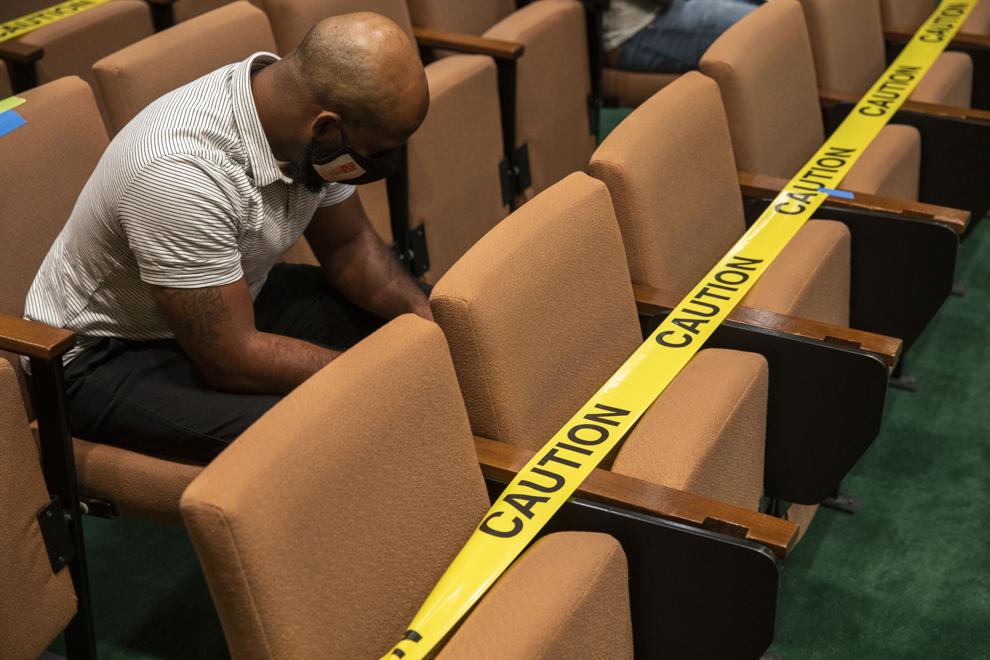 Lancaster County Super Fair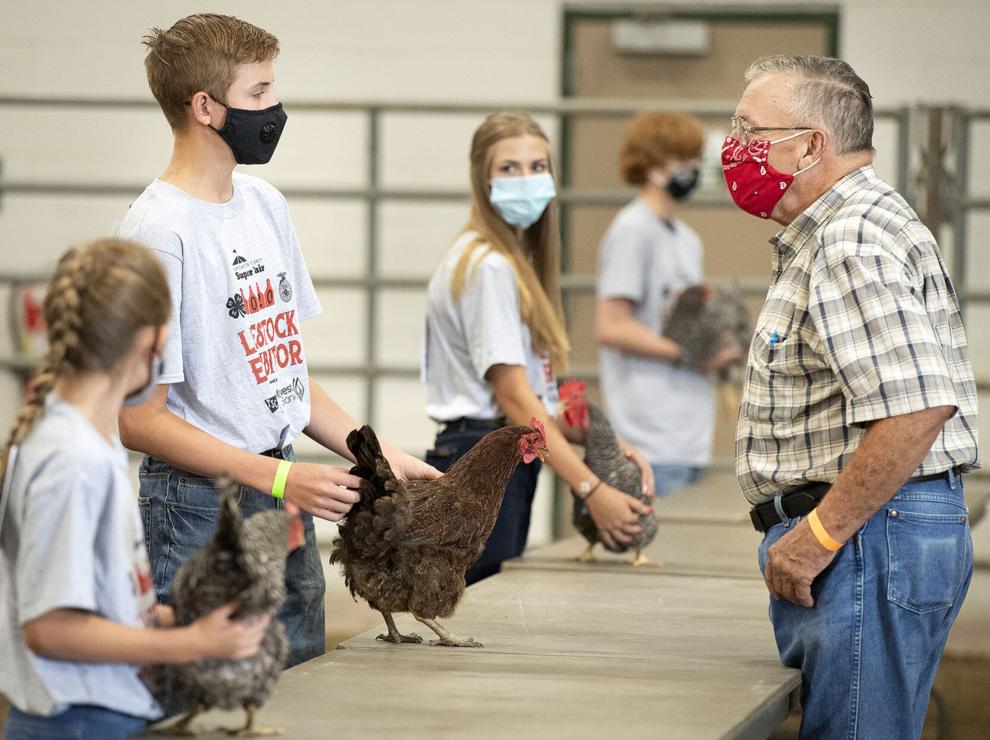 LPS board meeting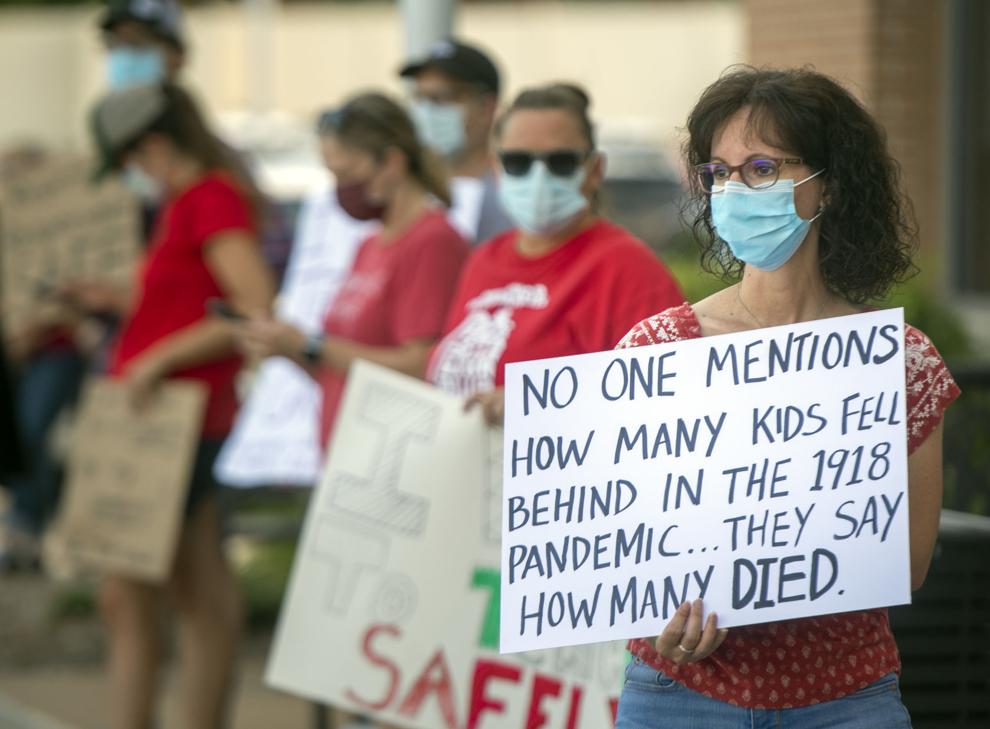 Meatpacking workers rally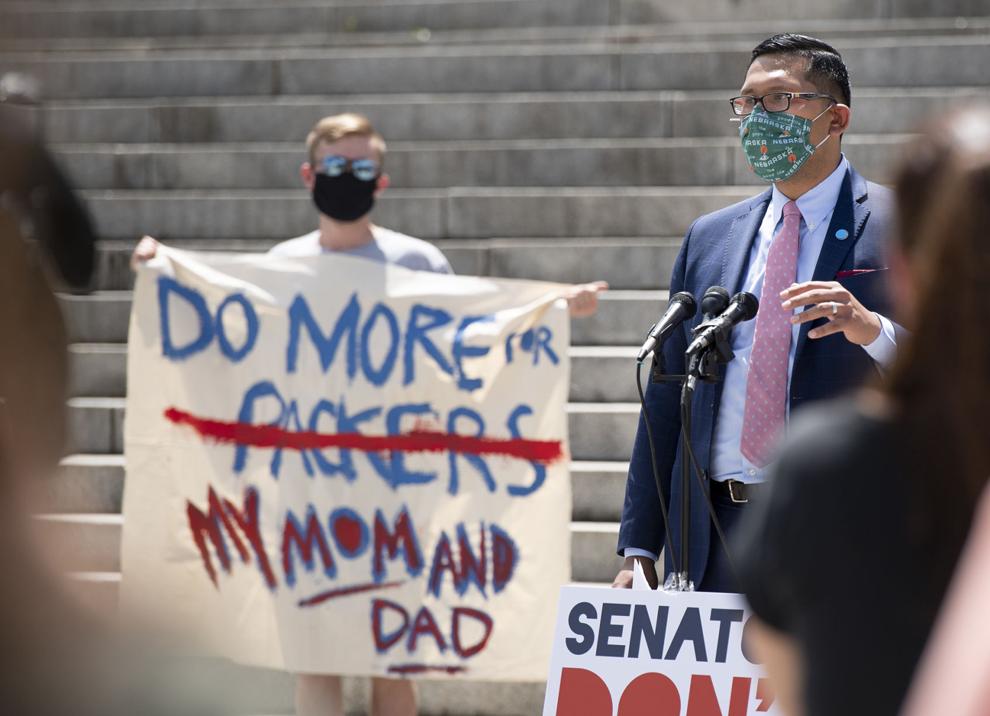 Legislature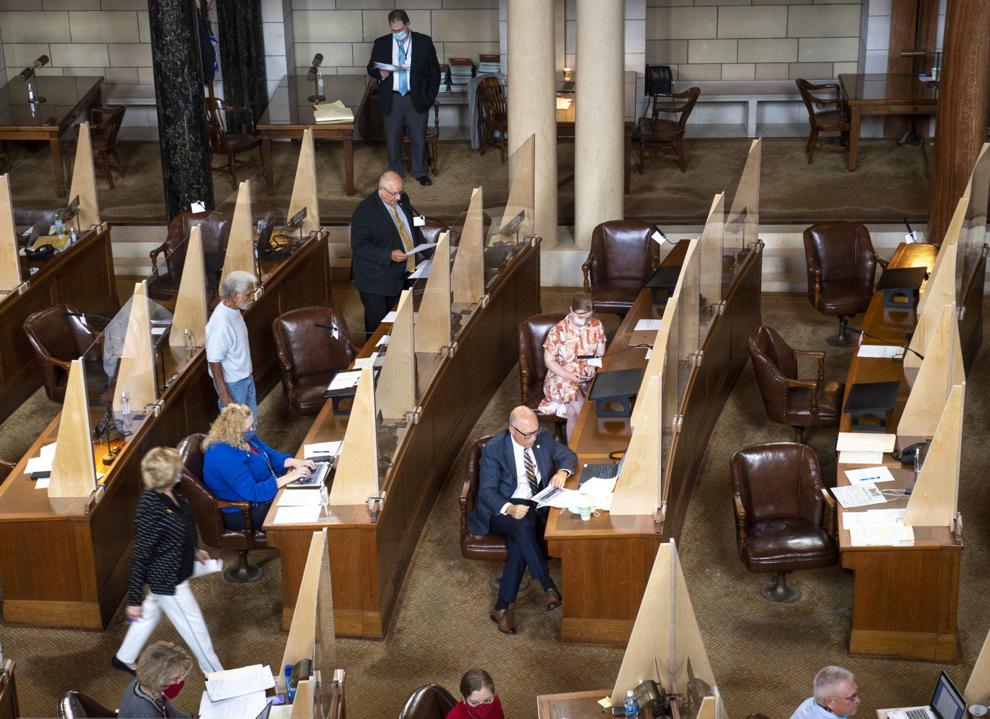 Lincoln Northeast graduation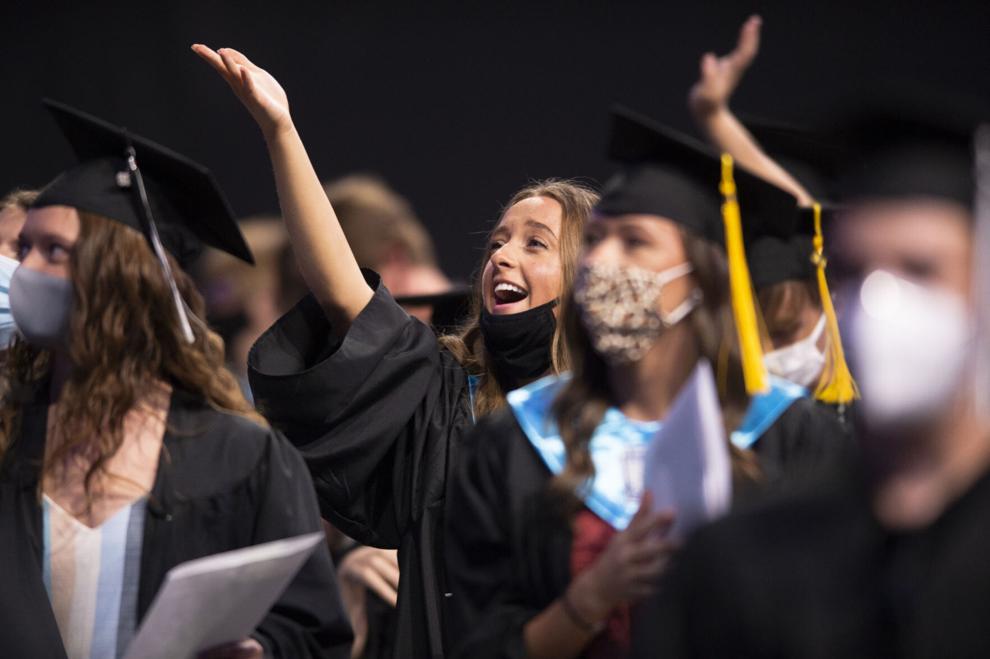 Gov. Ricketts address Legislature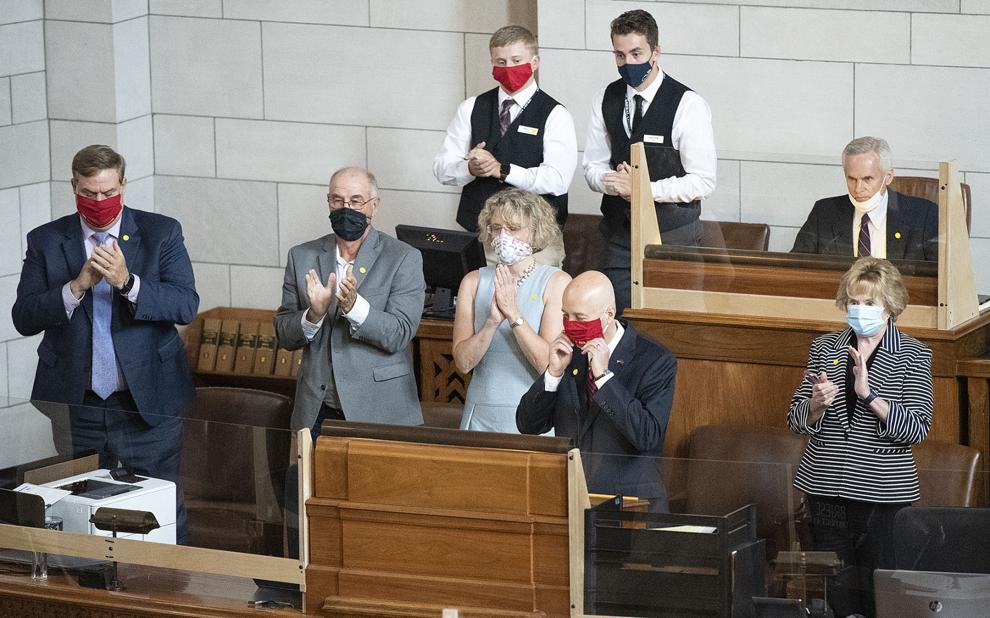 Mask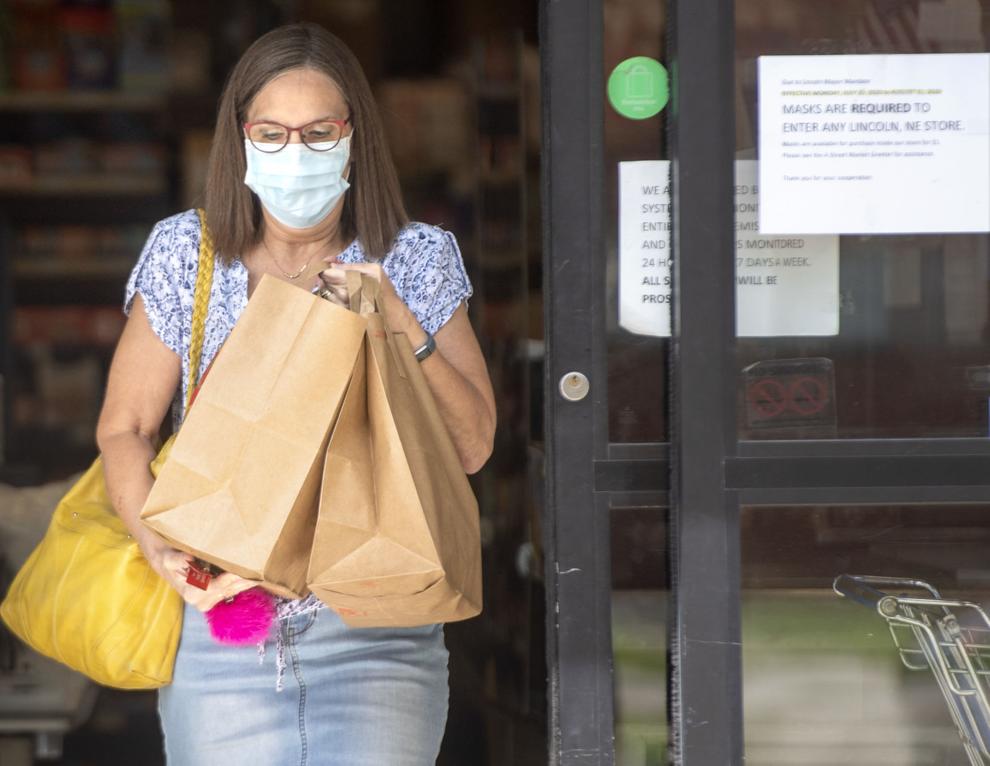 Legislature resumes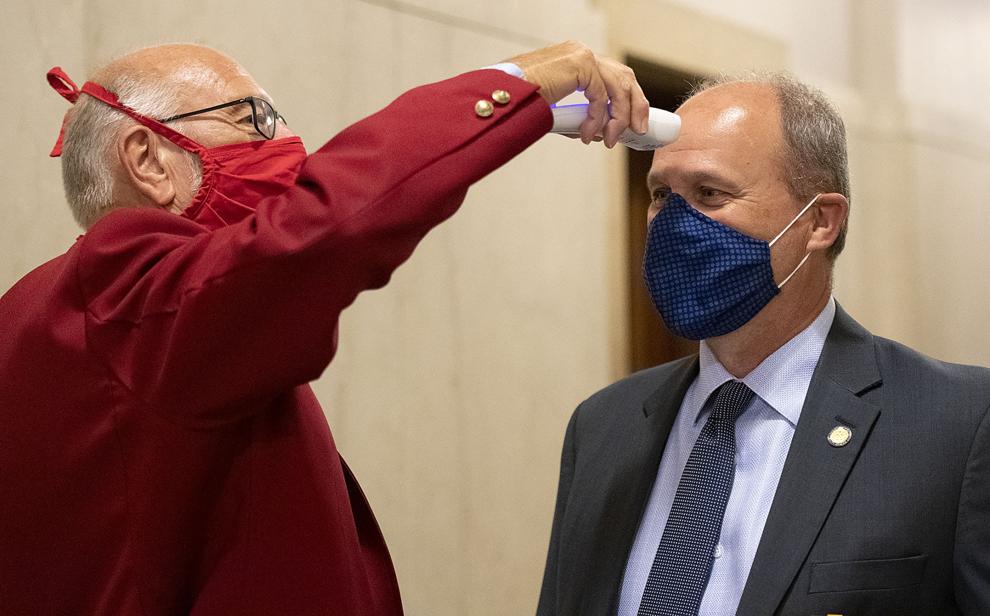 Girls basketball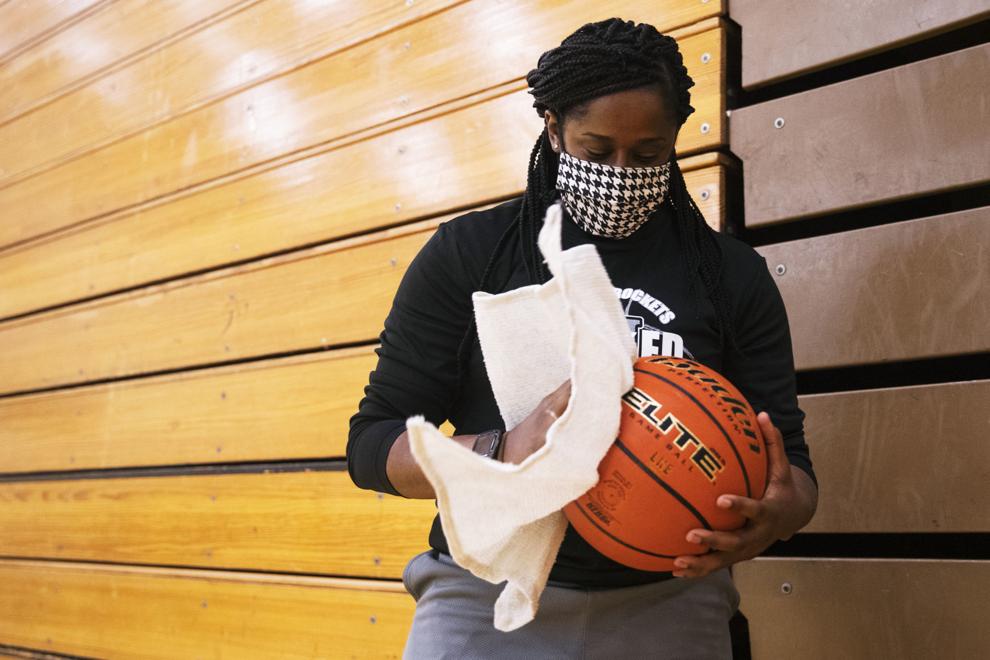 Masked Archie the Mammoth
First Jury Trial in Four Months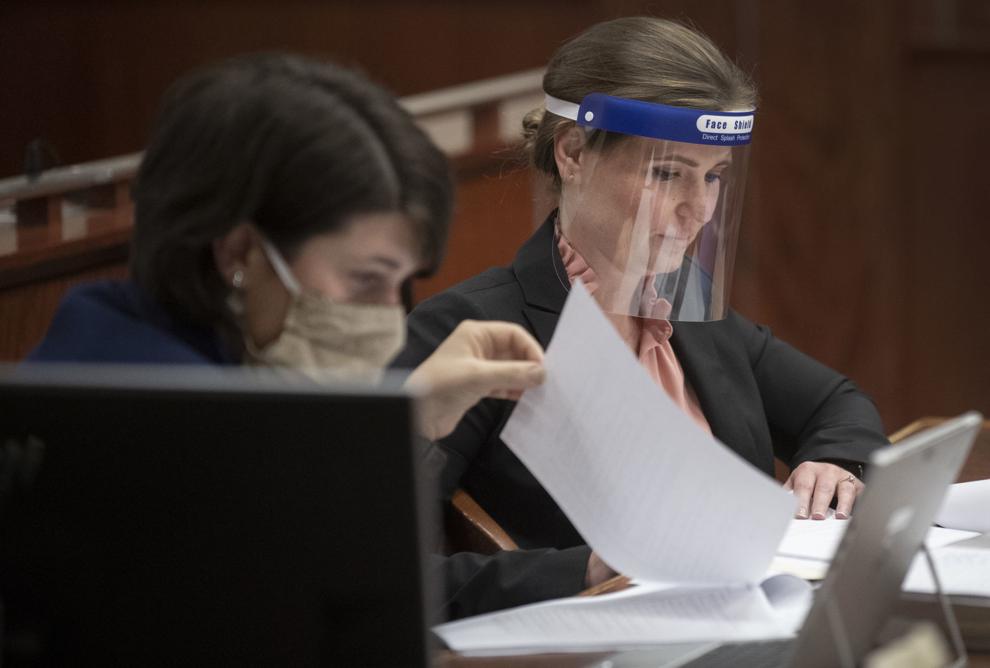 Lincoln Community Playhouse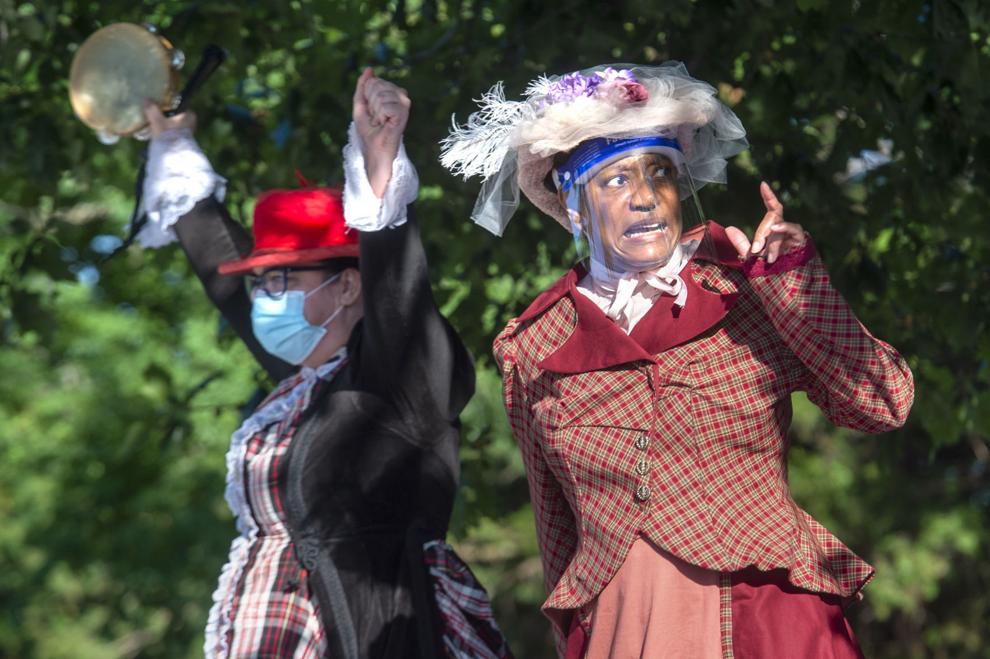 The Kindler Hotel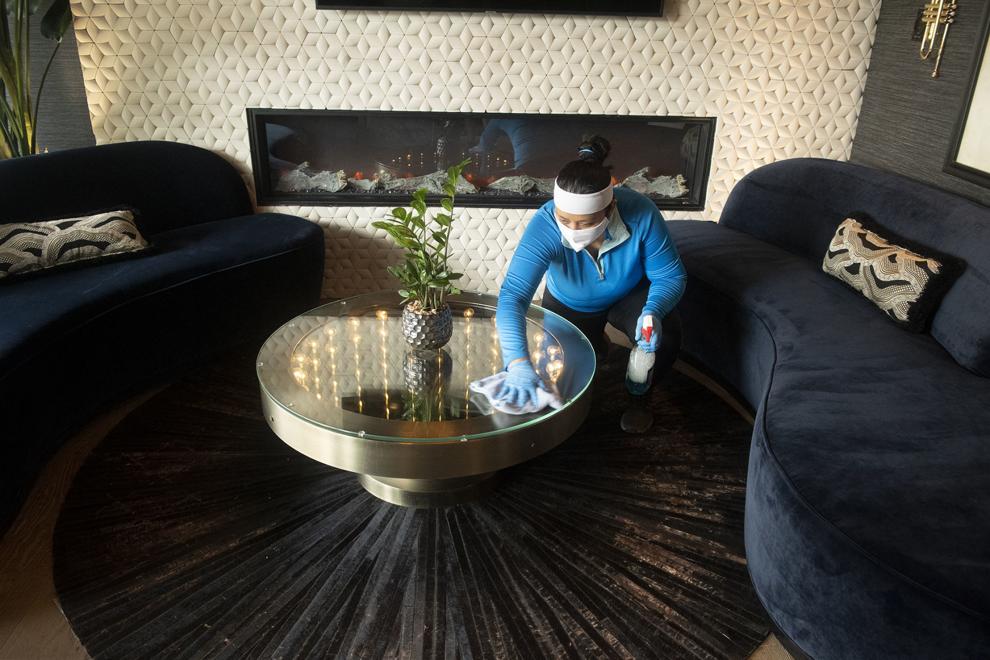 Garth Brooks Drive-In Concert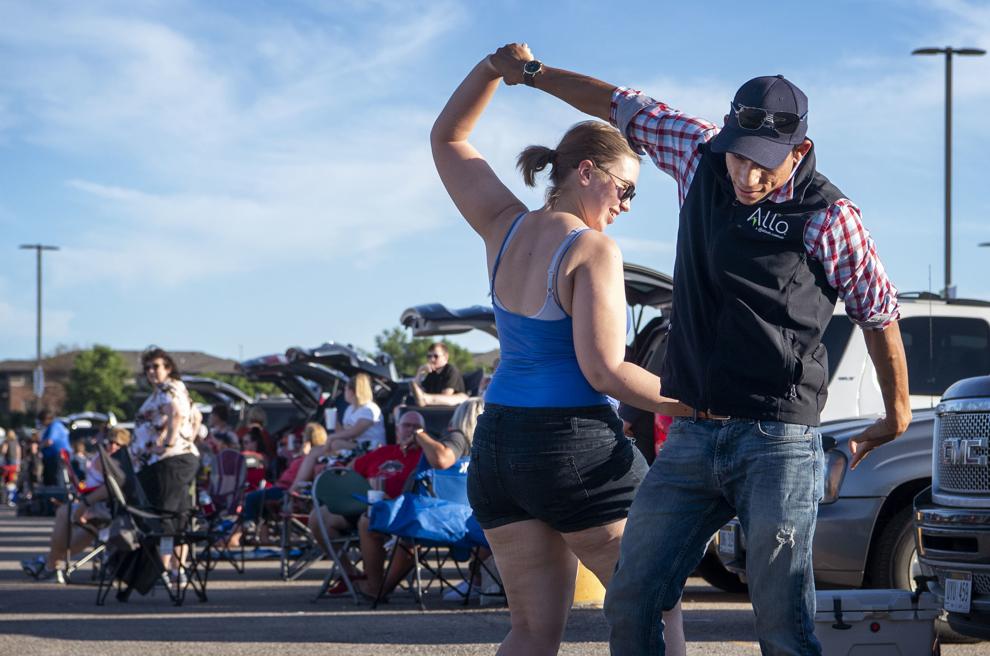 Naturalization ceremony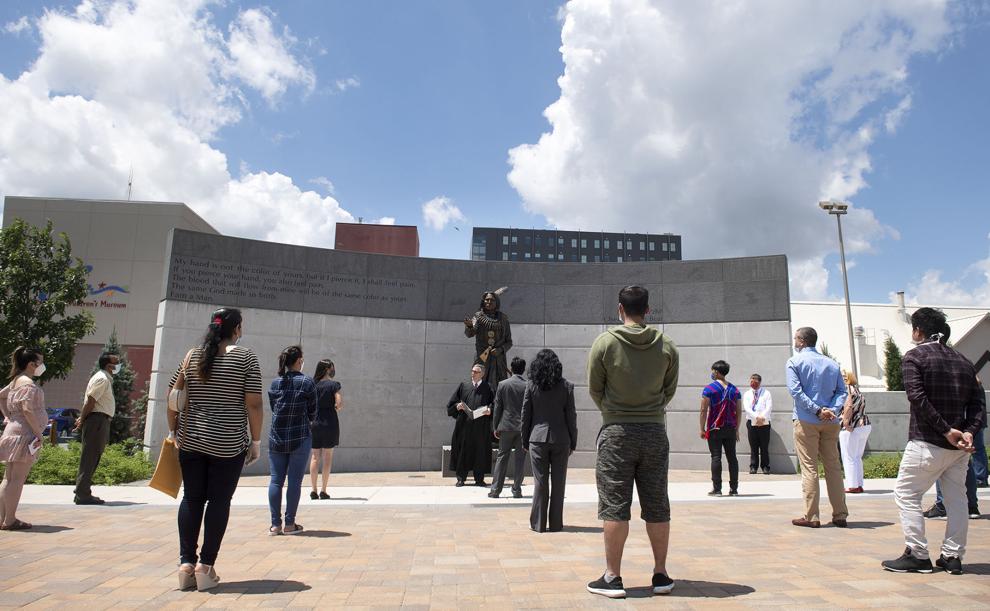 Urban Air Adventure Park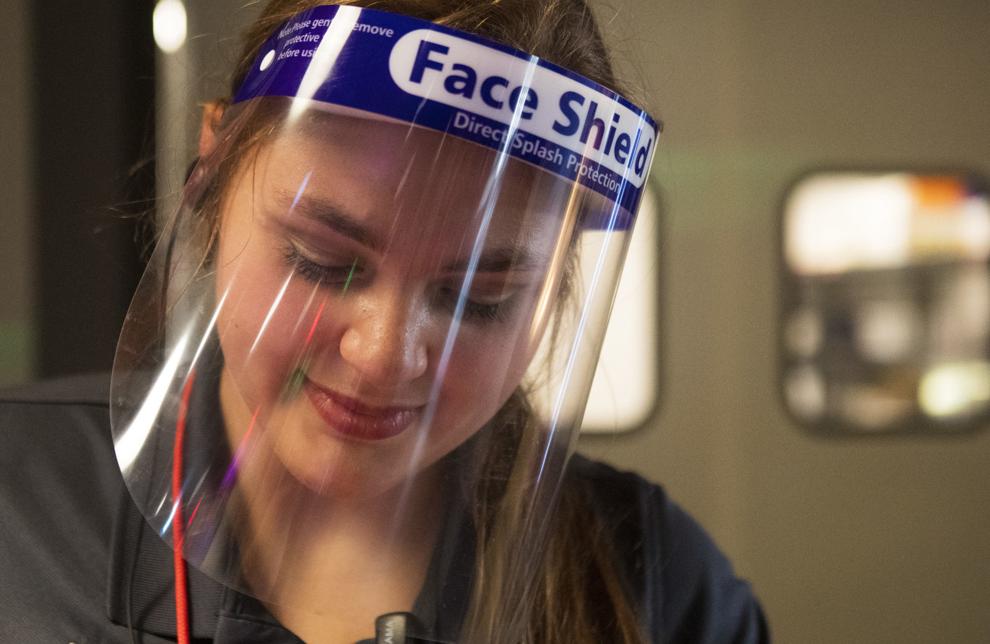 Juneteenth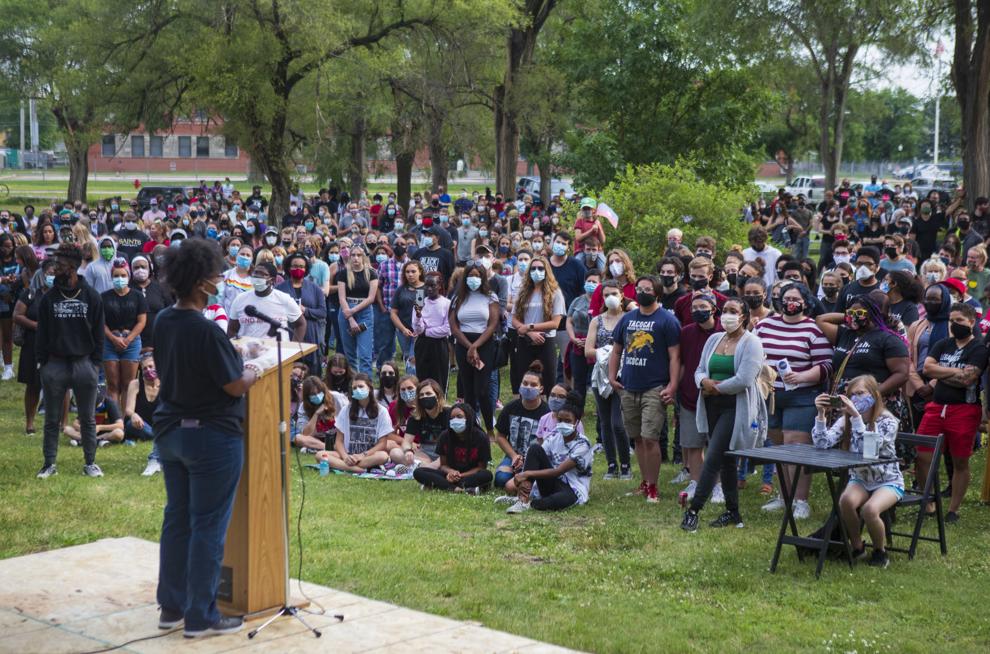 Gere Branch Library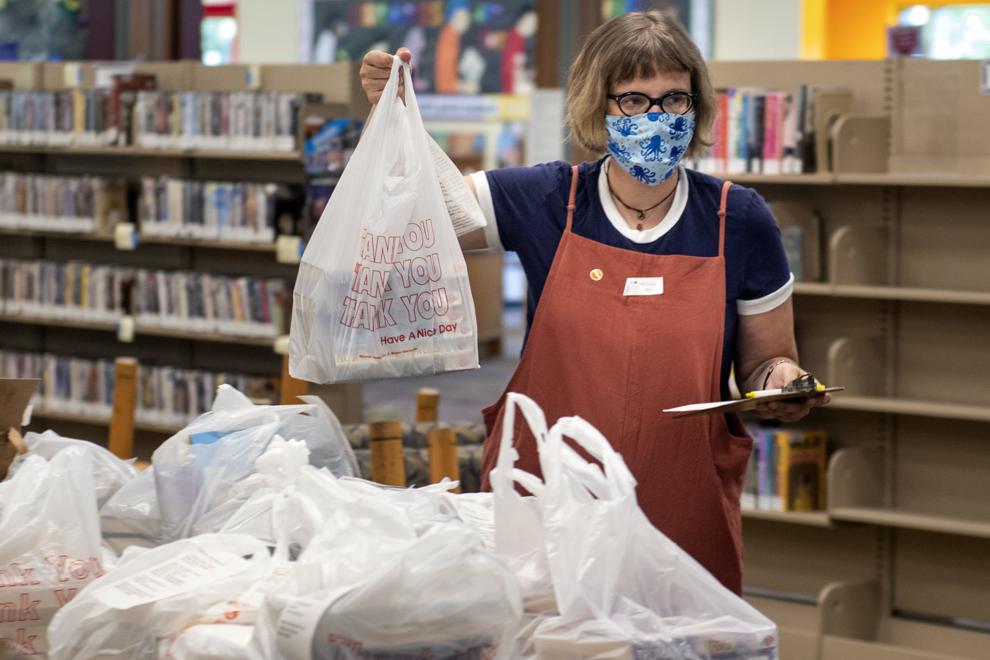 Music on the Move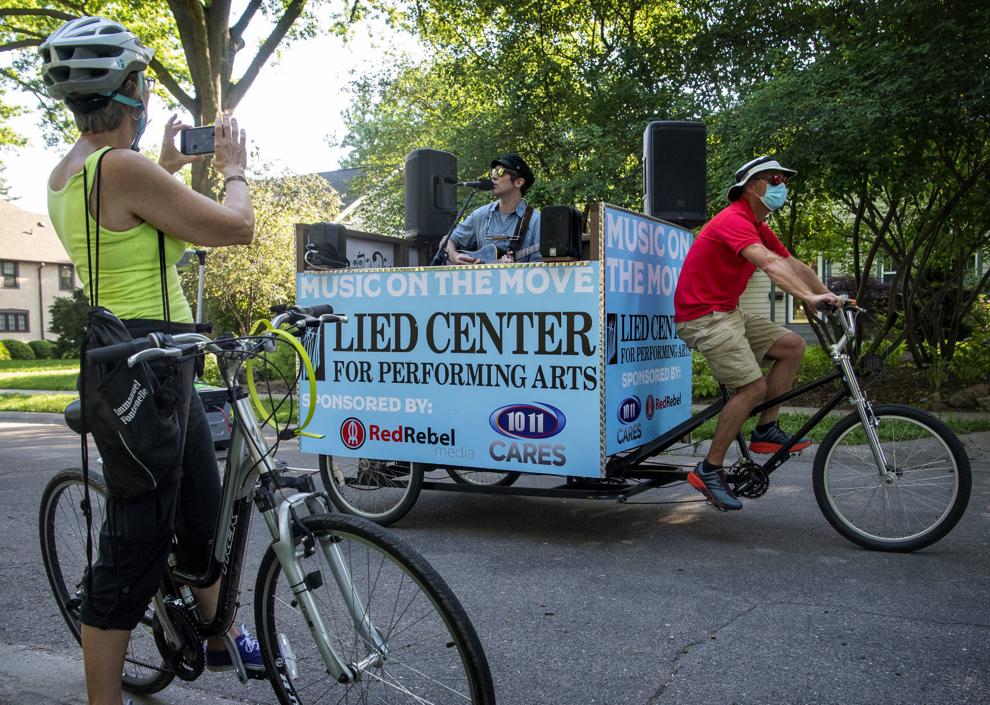 Pool Reopenings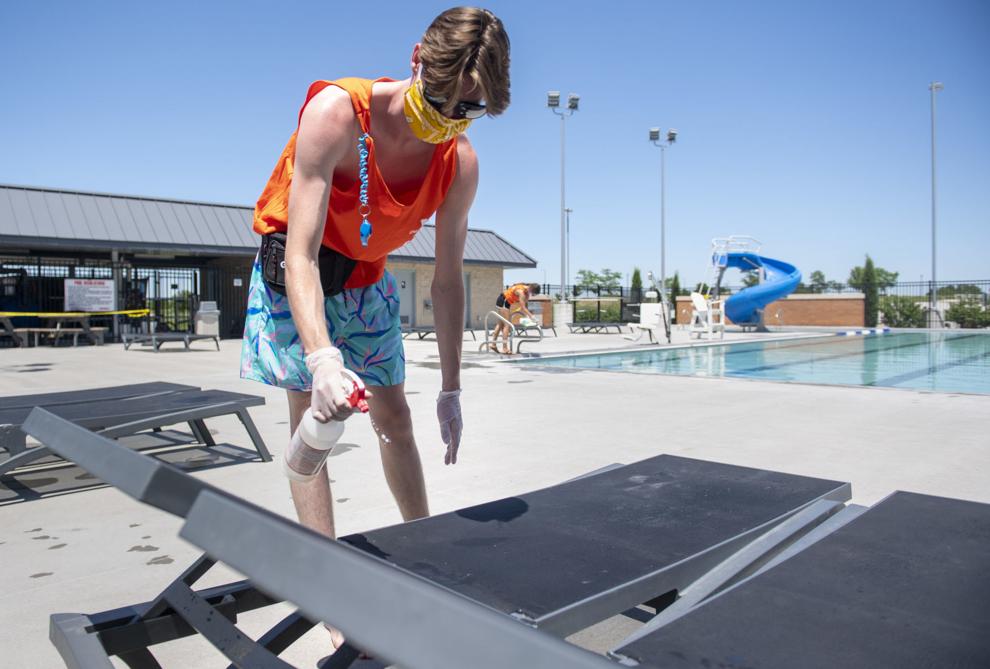 Judiciary Committee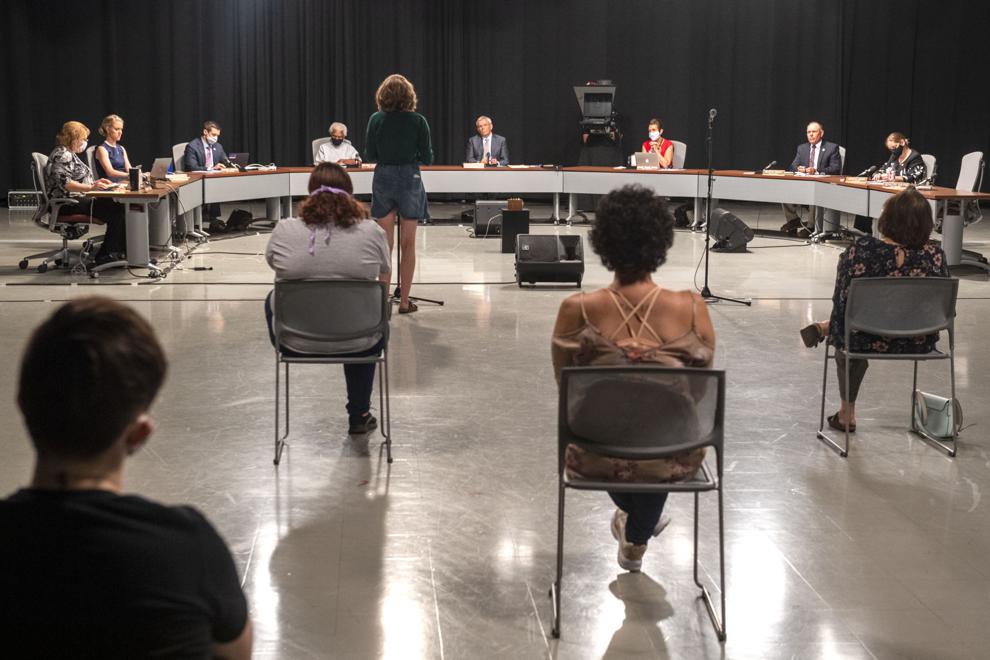 Bars Opening in Lincoln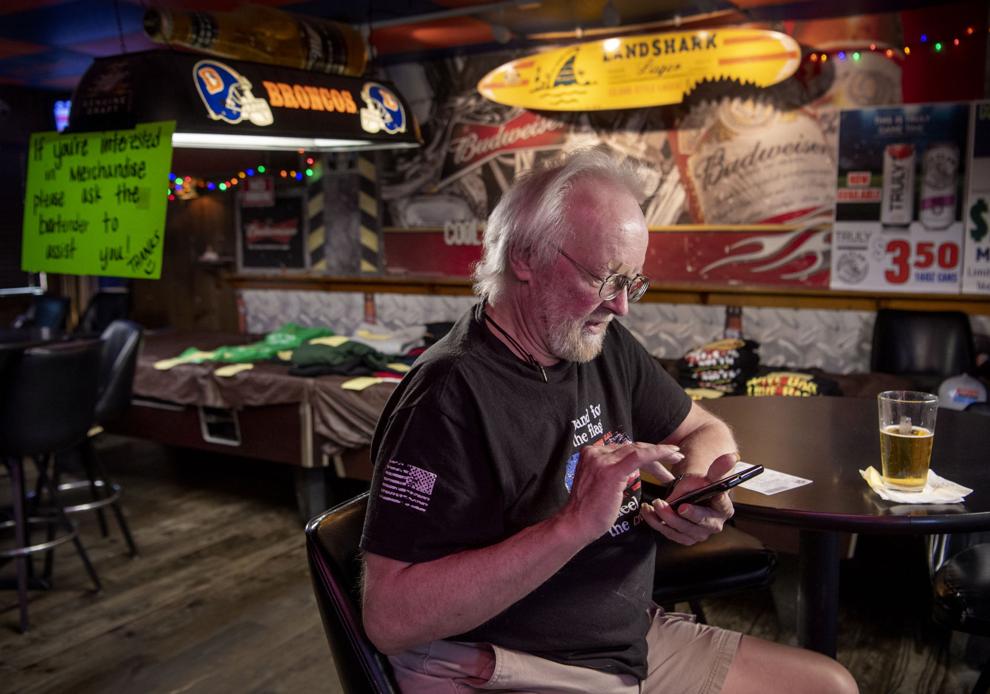 LPS Teachers Retirement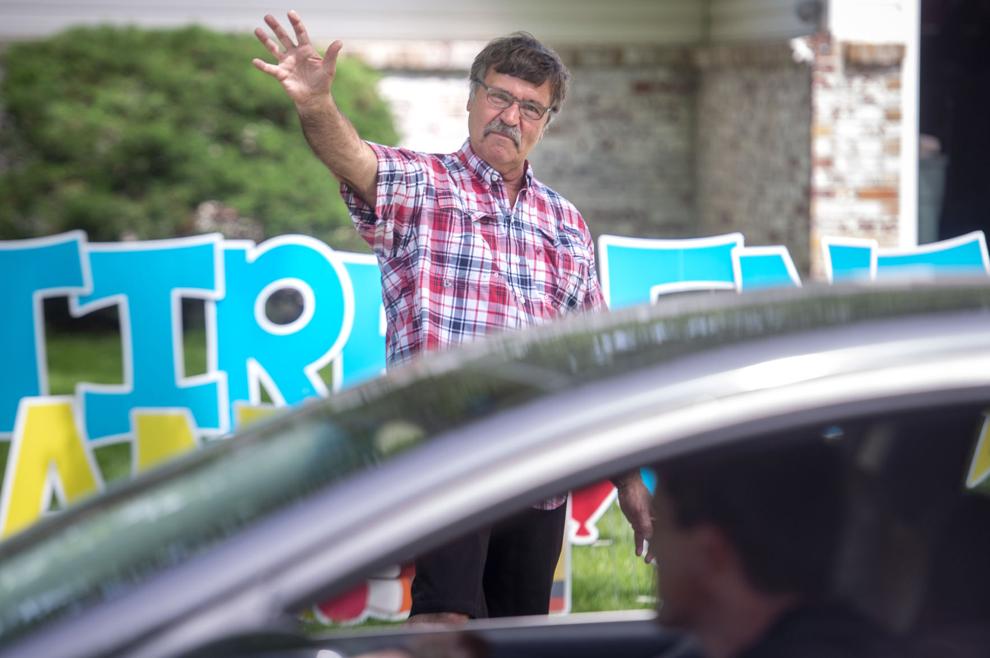 Holmes Lake Manor Horse Visit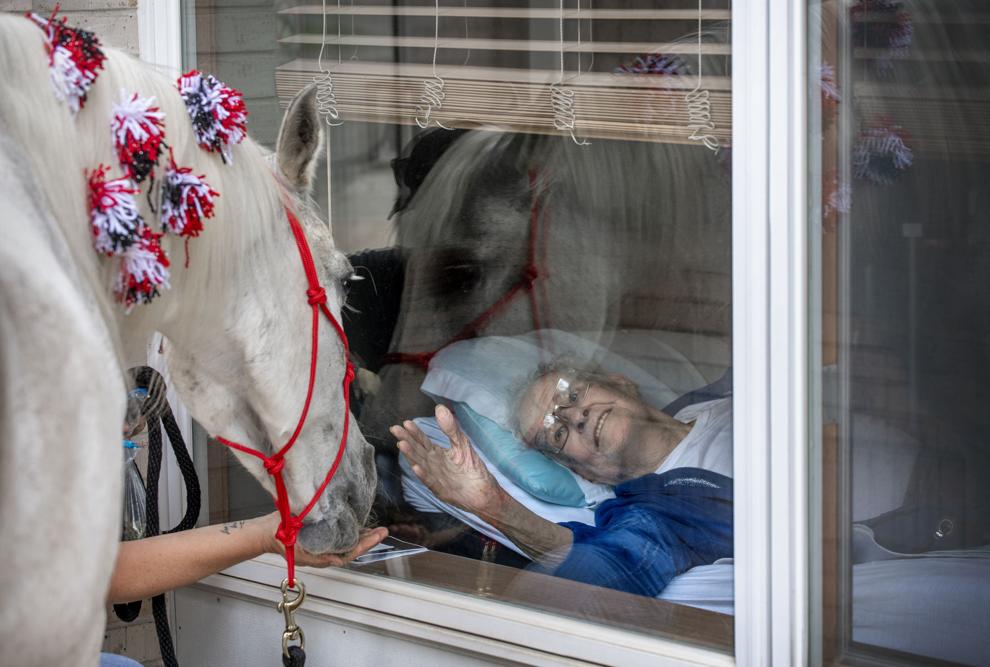 Lancaster County Courthouse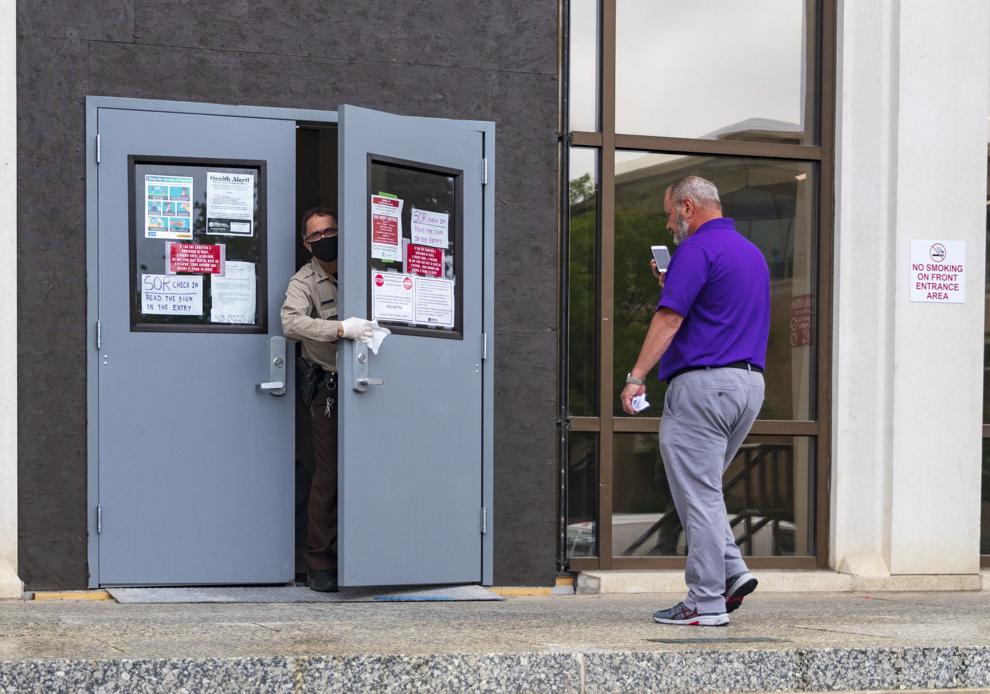 Campgrounds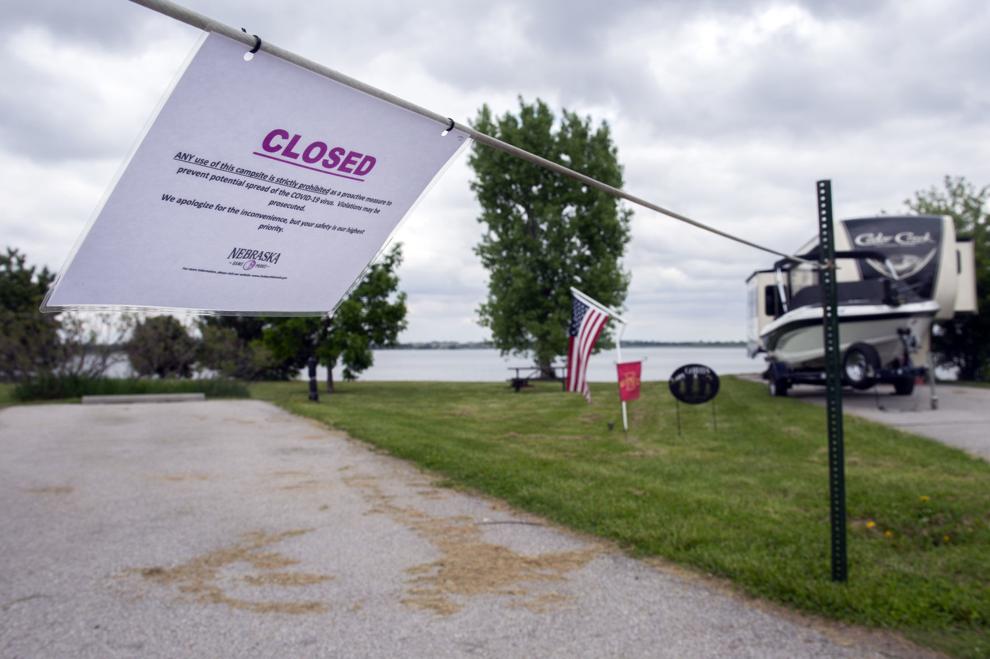 Church Social Distancing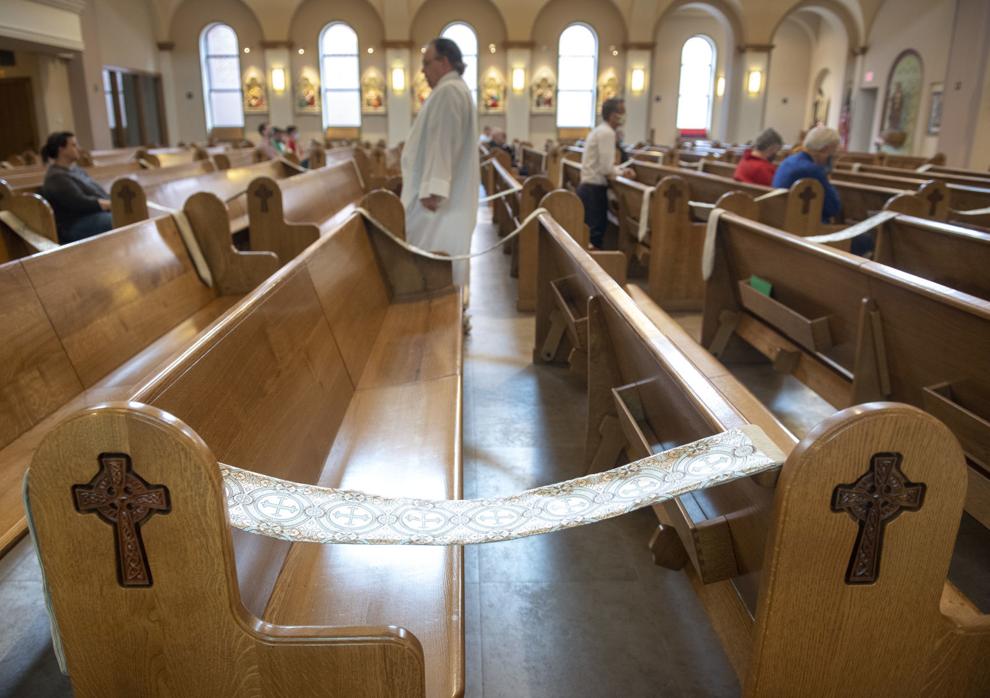 Children of Smithfield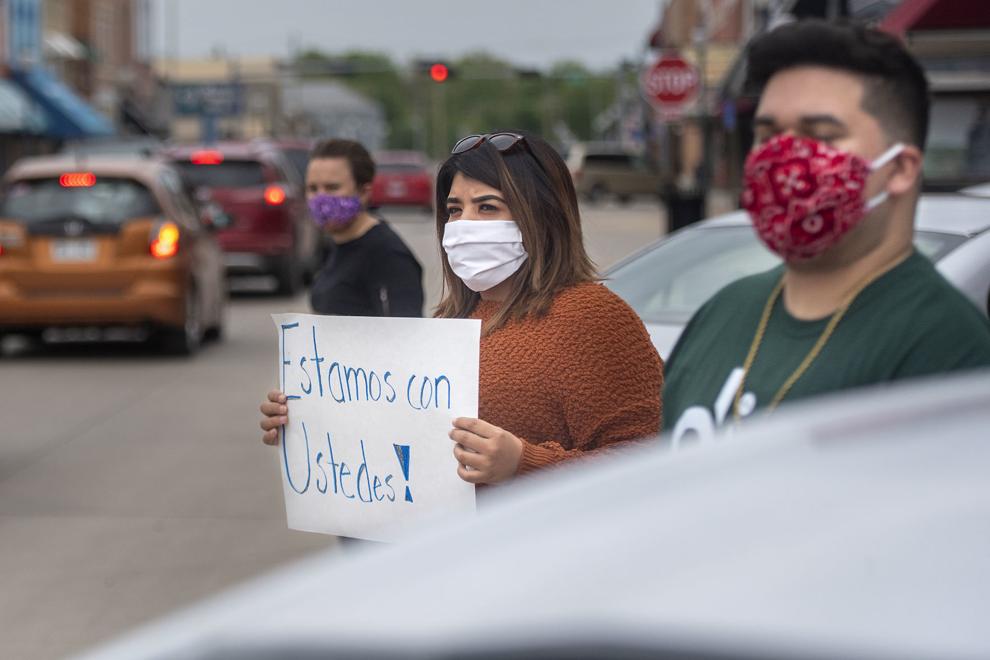 Farmers Market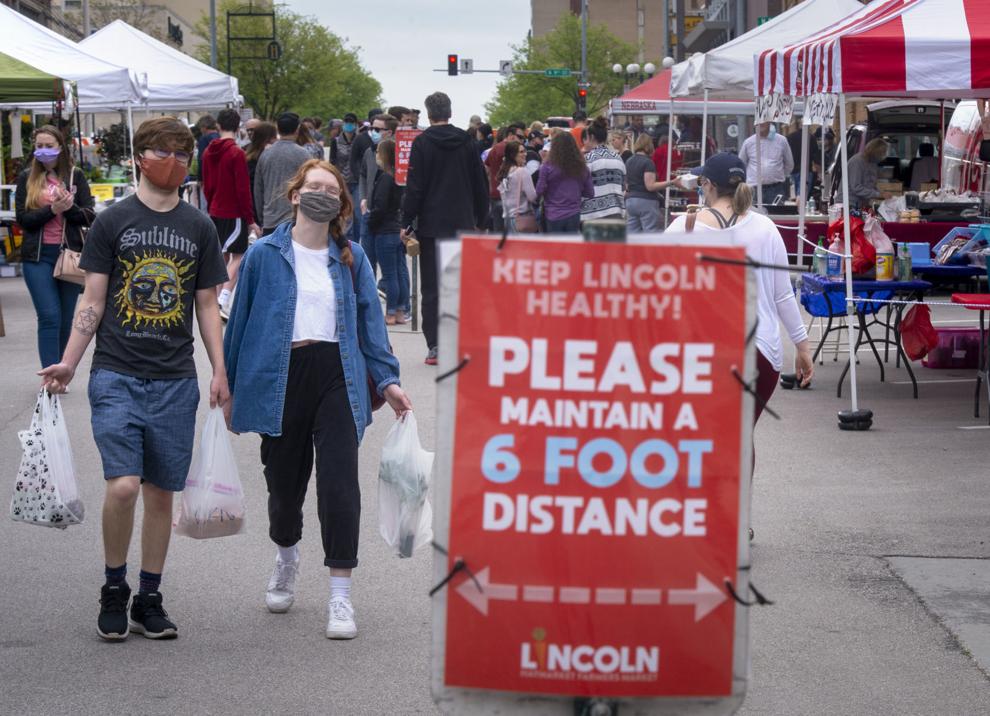 Parkview Christian Teacher Appreciation Day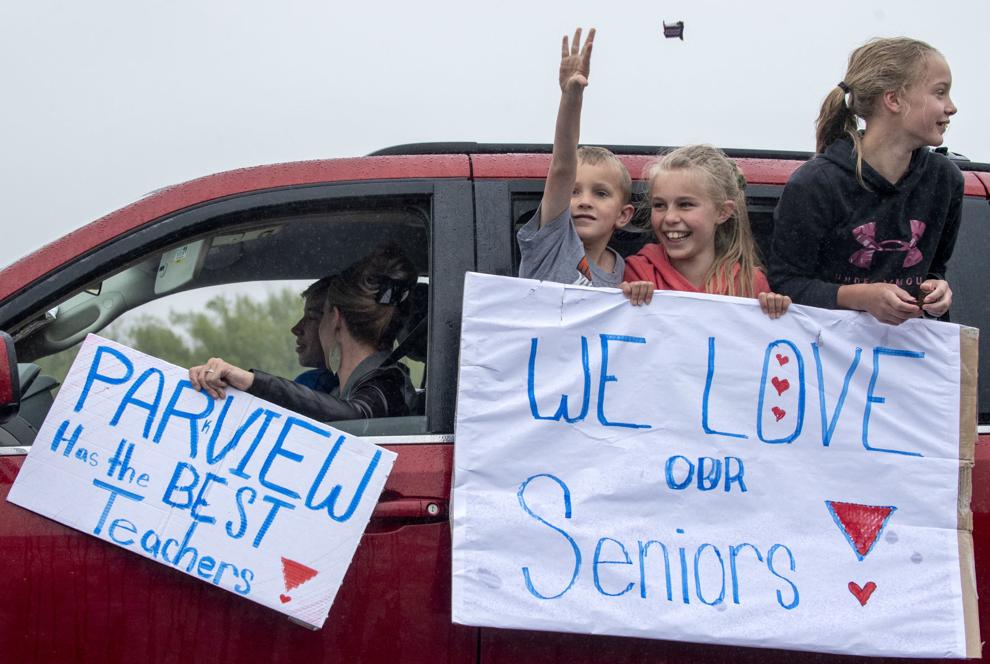 Lincoln reopening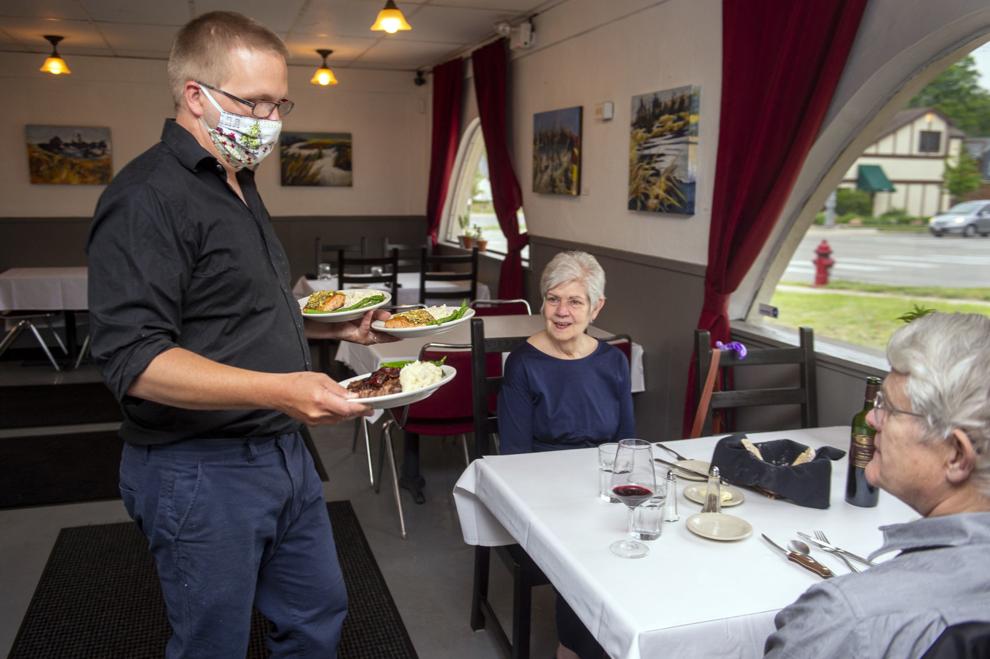 Mother's Day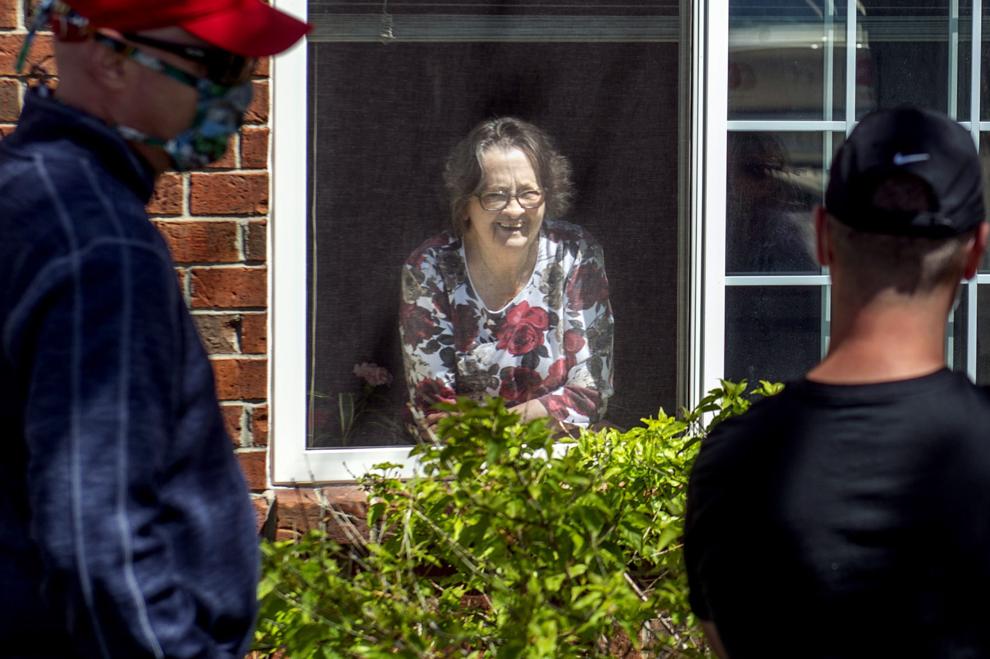 Lincoln Christian 2020 Seniors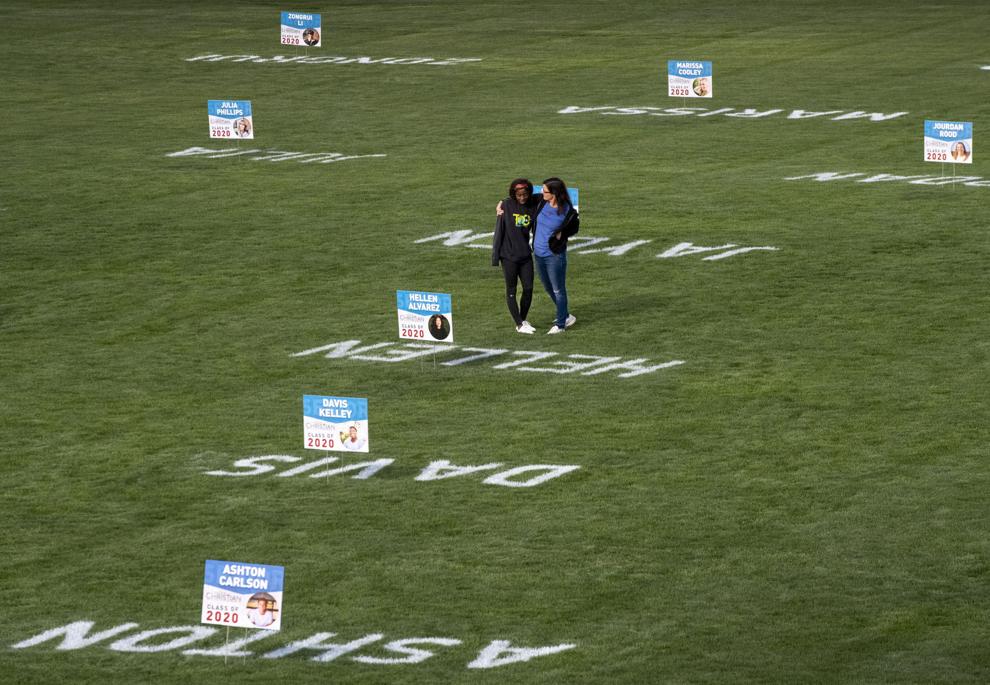 Test Nebraska site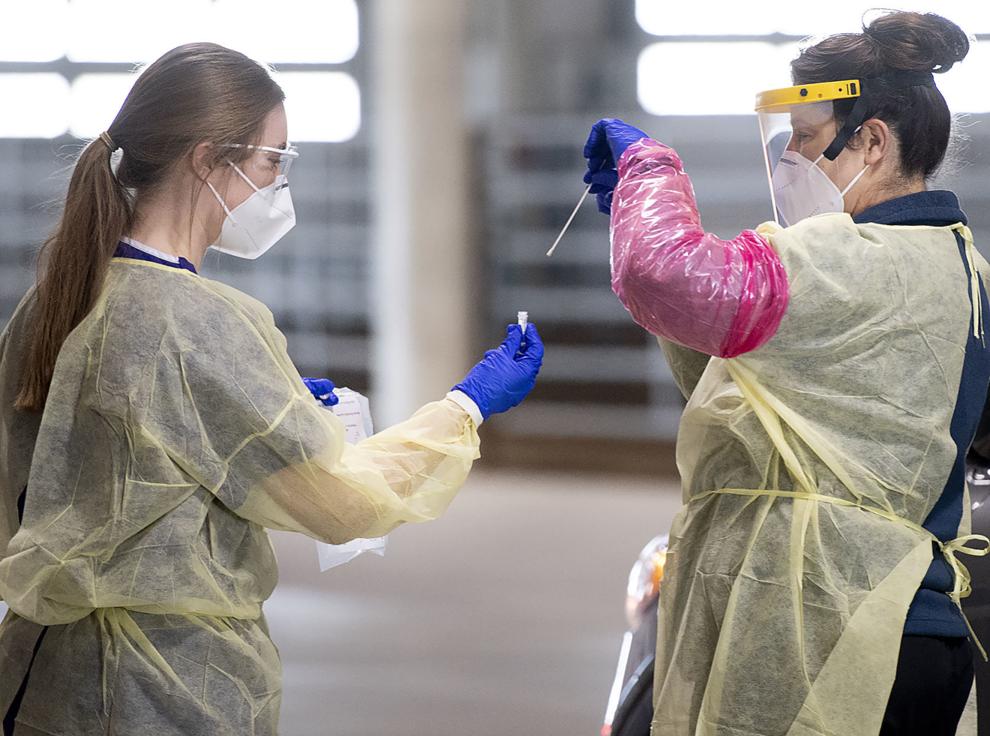 Selfie wall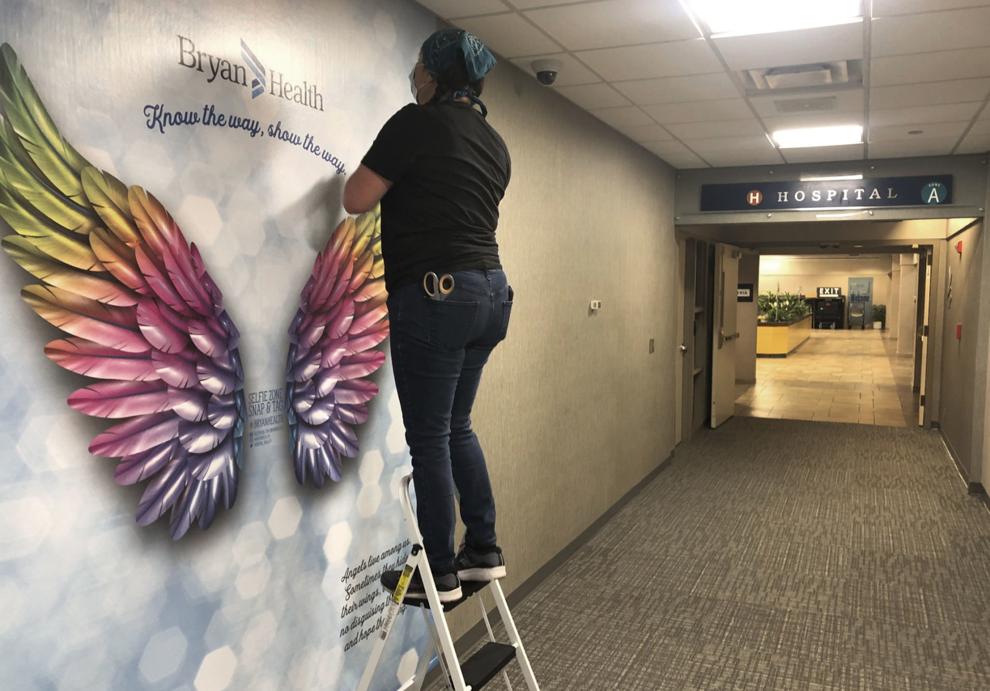 Drive-Thru Career Fair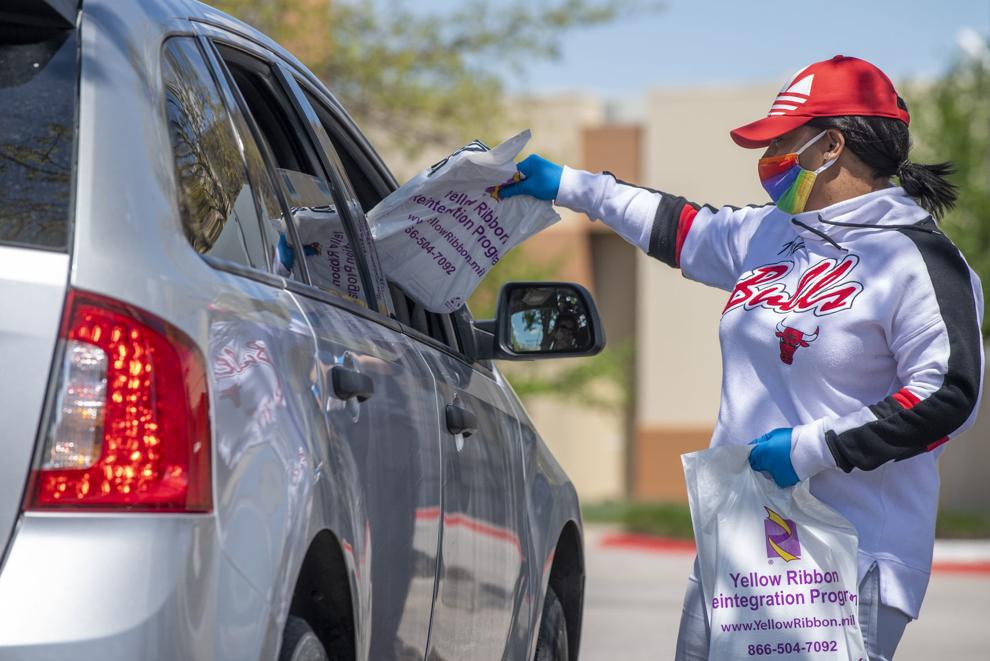 Center for People in Need food distribution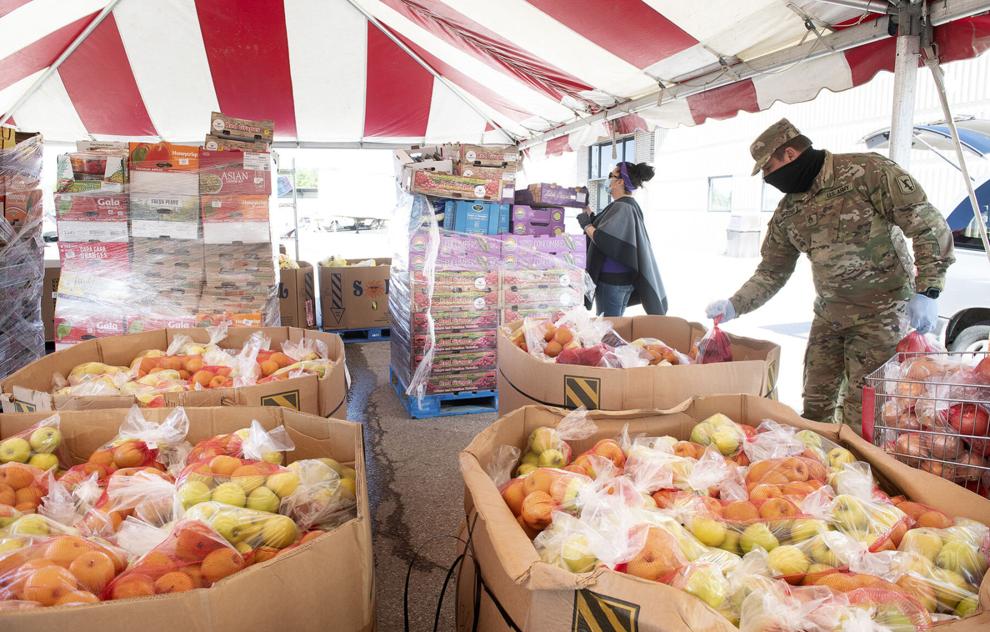 Marathon void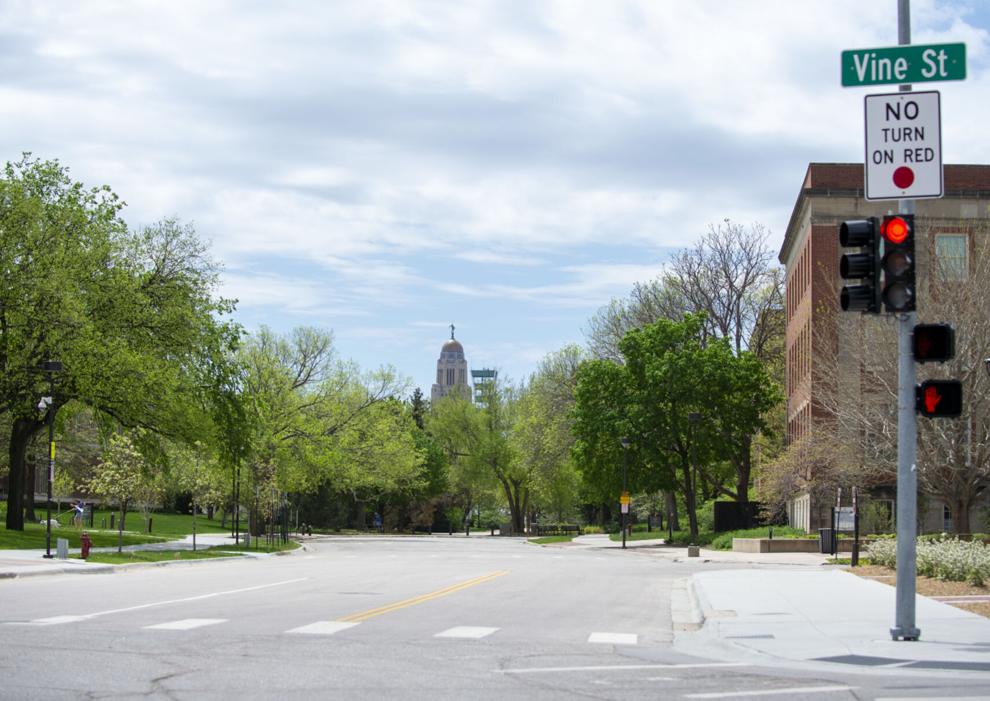 Drive-through parade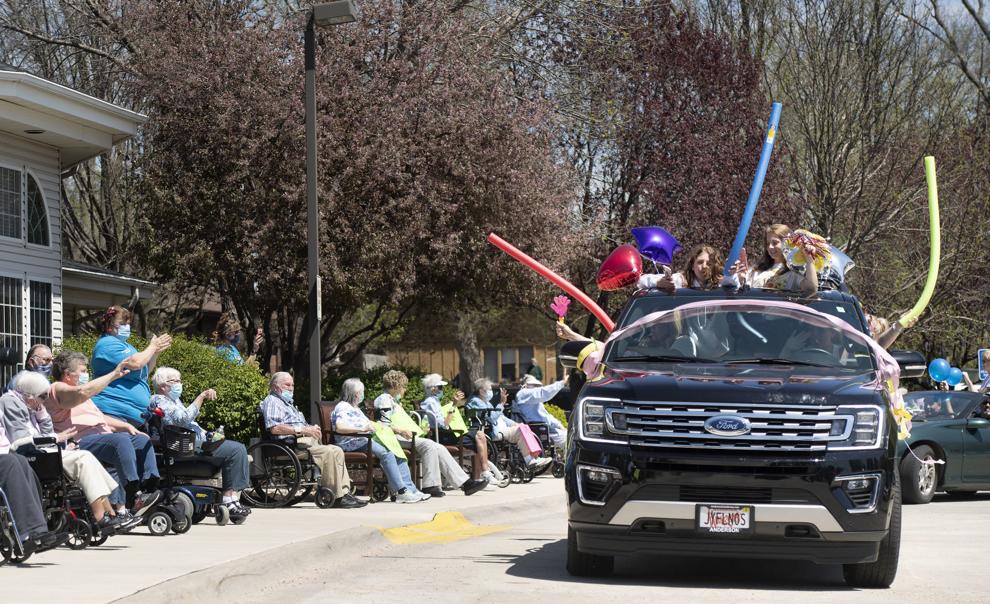 Masks For Truckers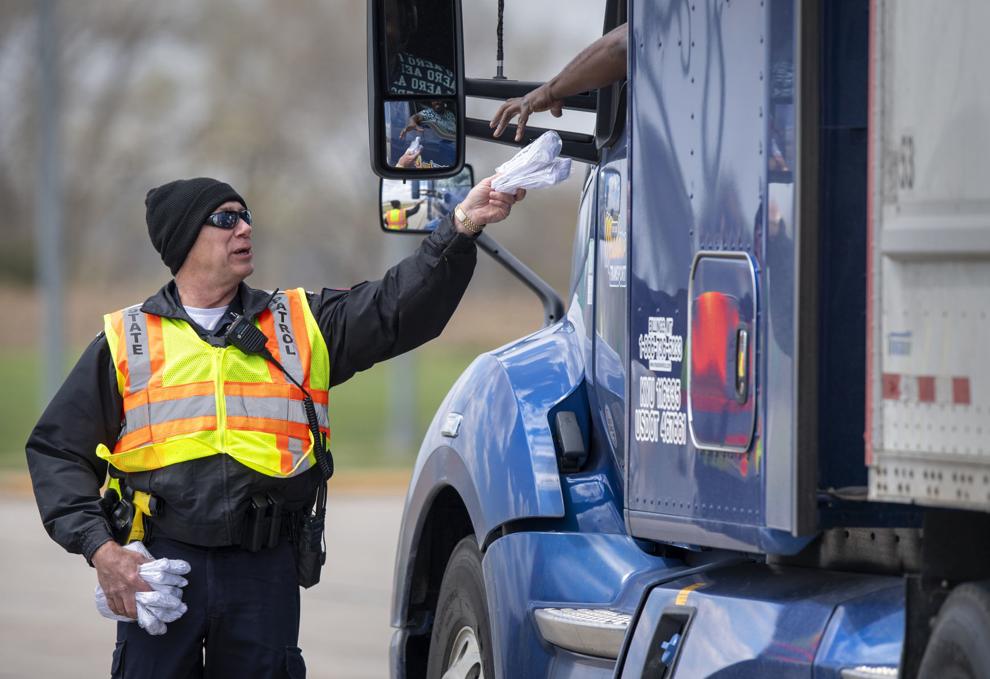 Hero Signs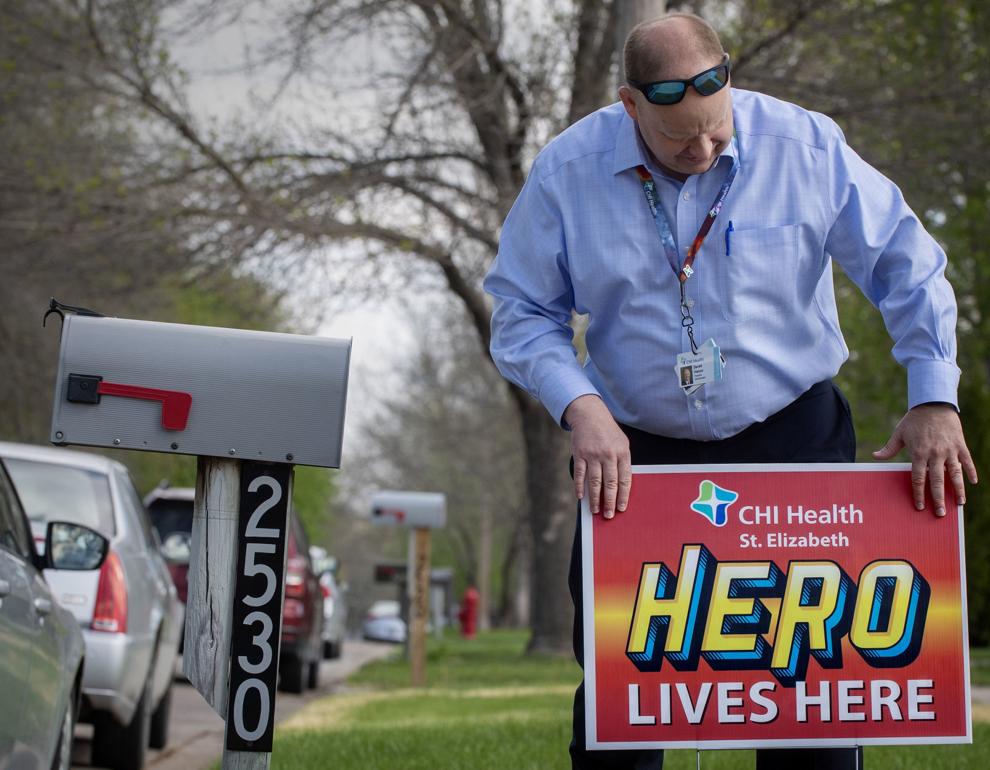 BikeLNK disinfecting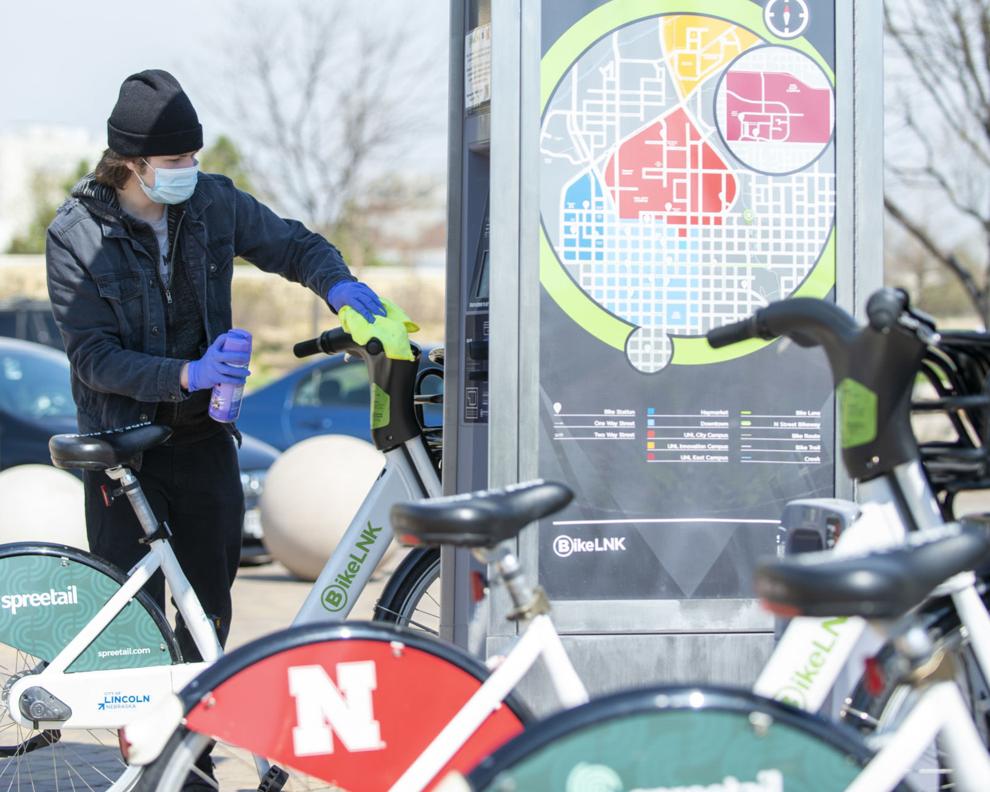 Teacher and Staff Parade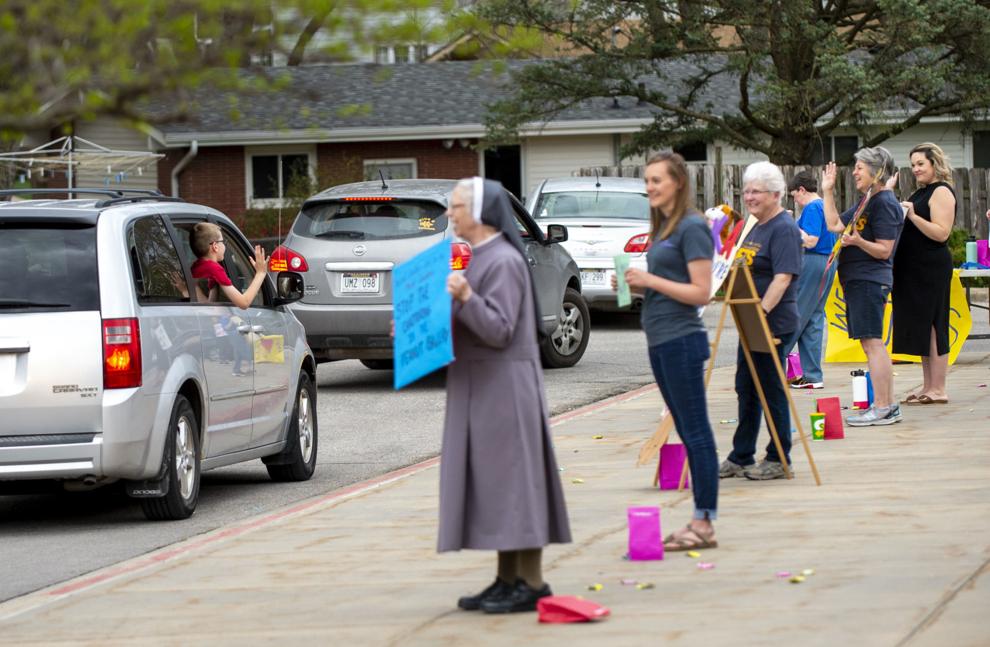 91-year-old released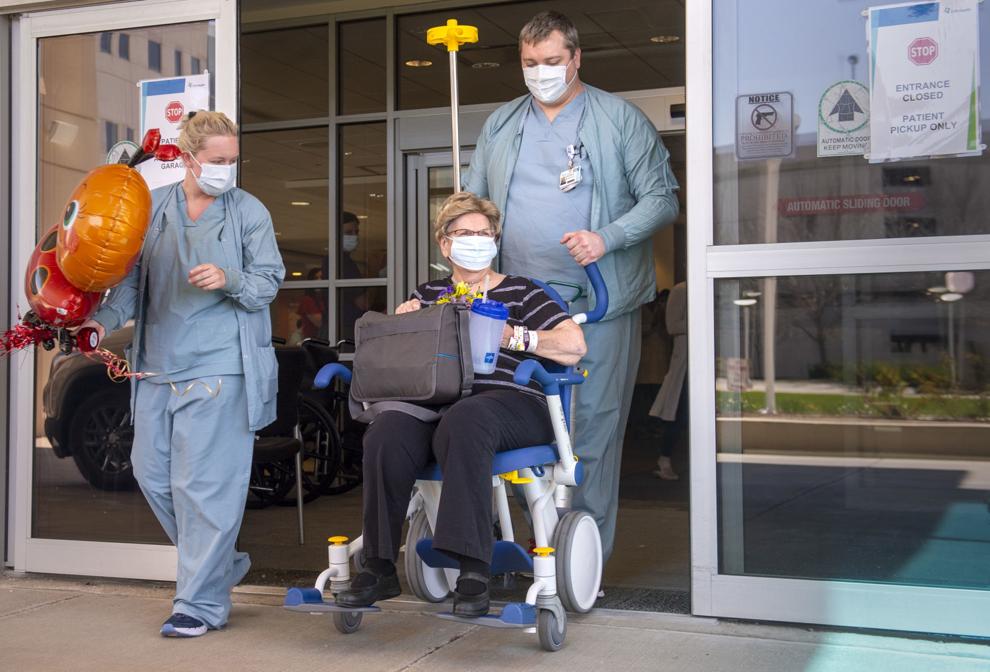 Food Bank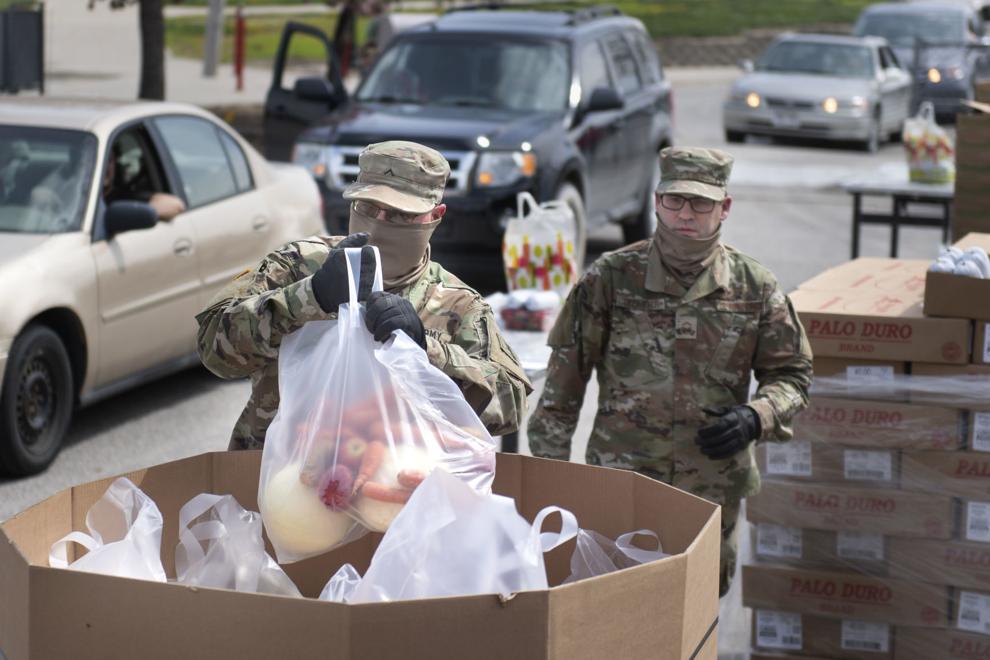 Thank you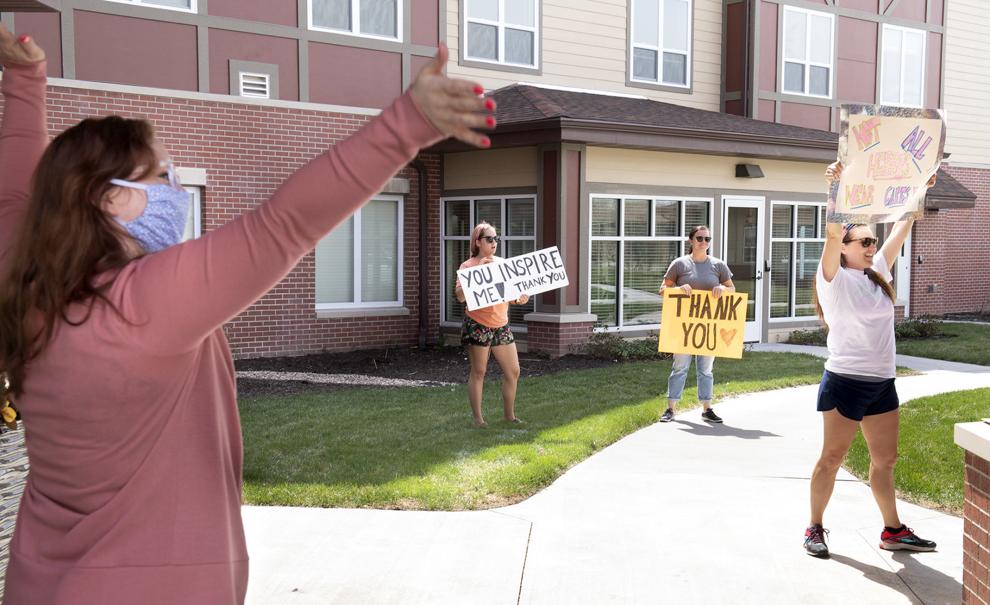 Virtual City Council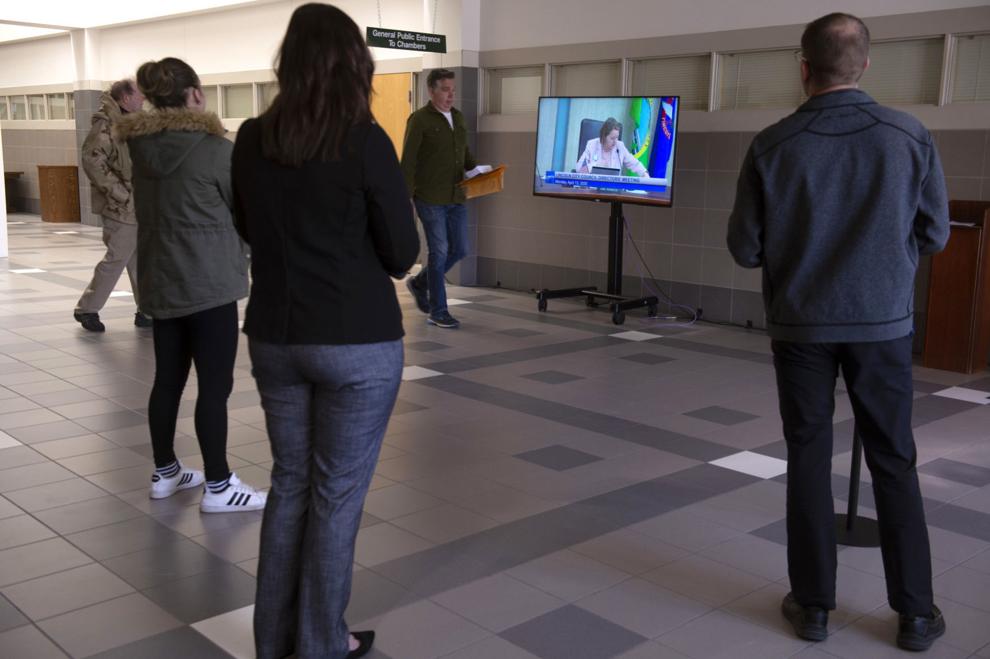 Good Friday Music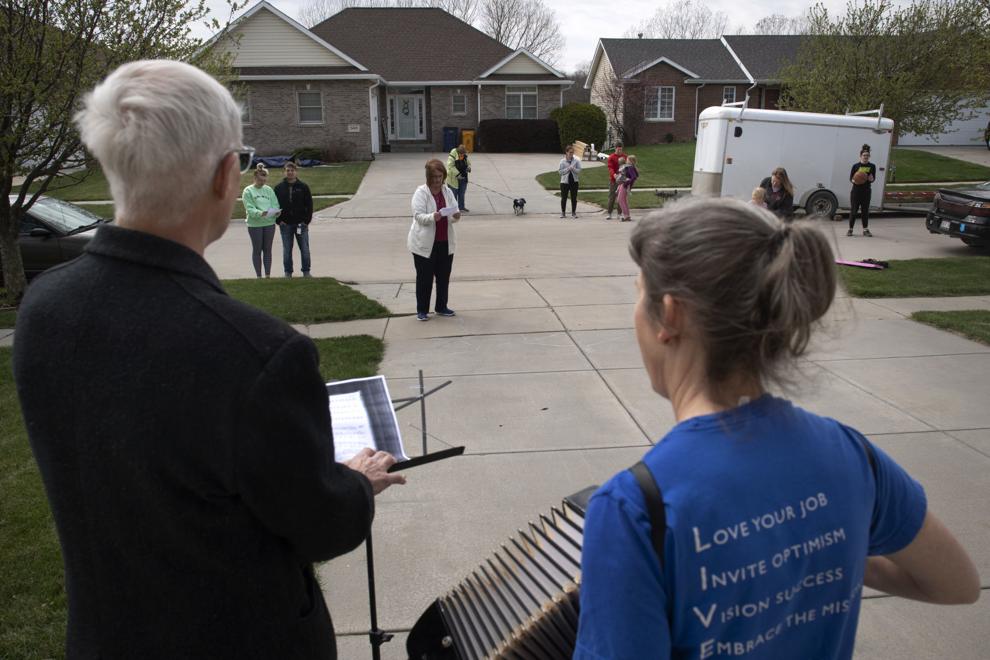 Masks on a walk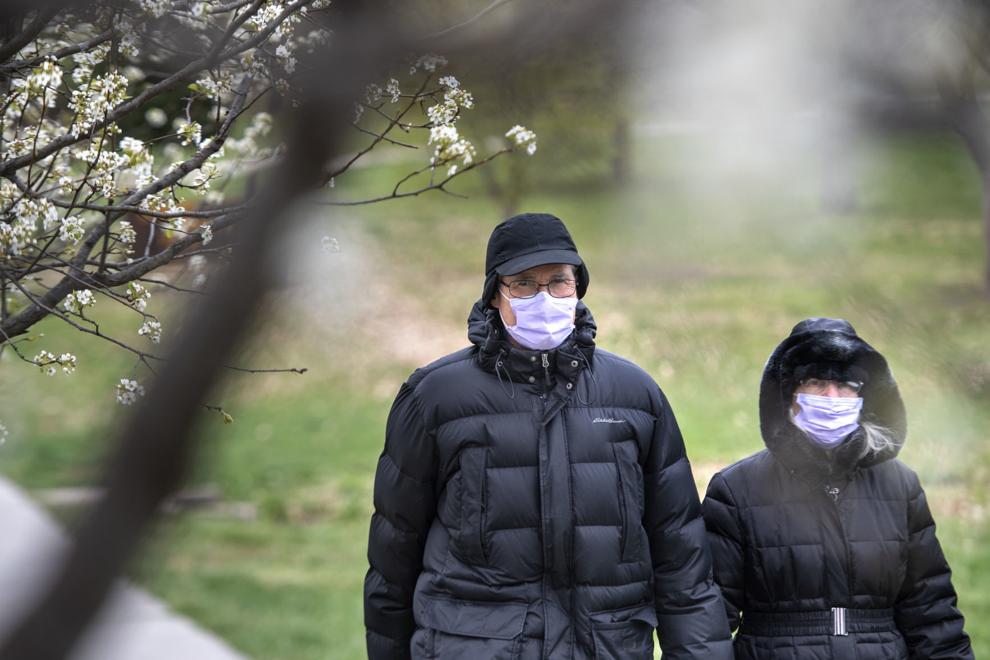 Watch: A timelapse of the mural at Saro Cider
Heroes sign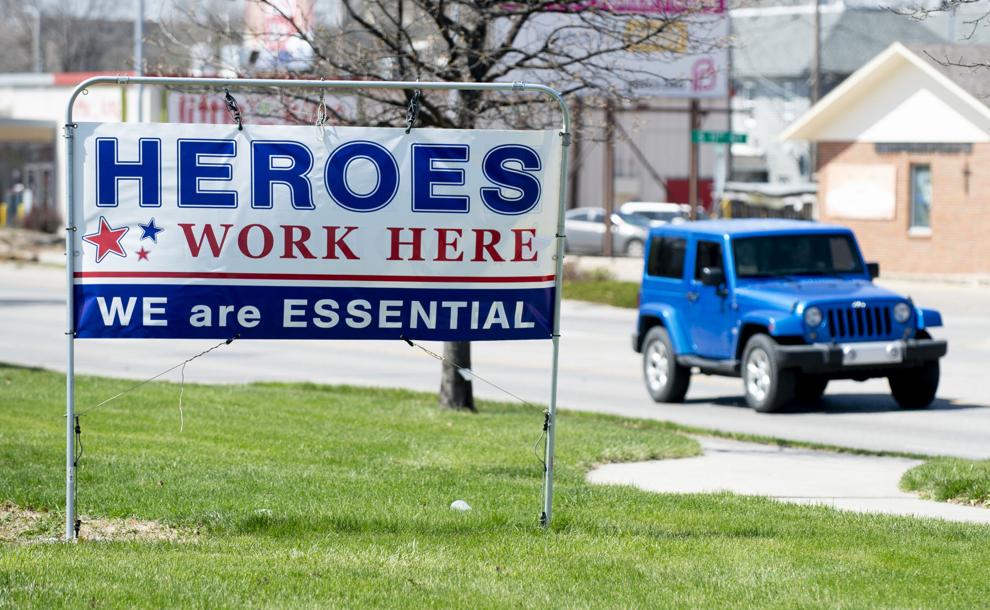 Watch: Hand sanitizer rolls off Innovation Campus assembly line
No fun here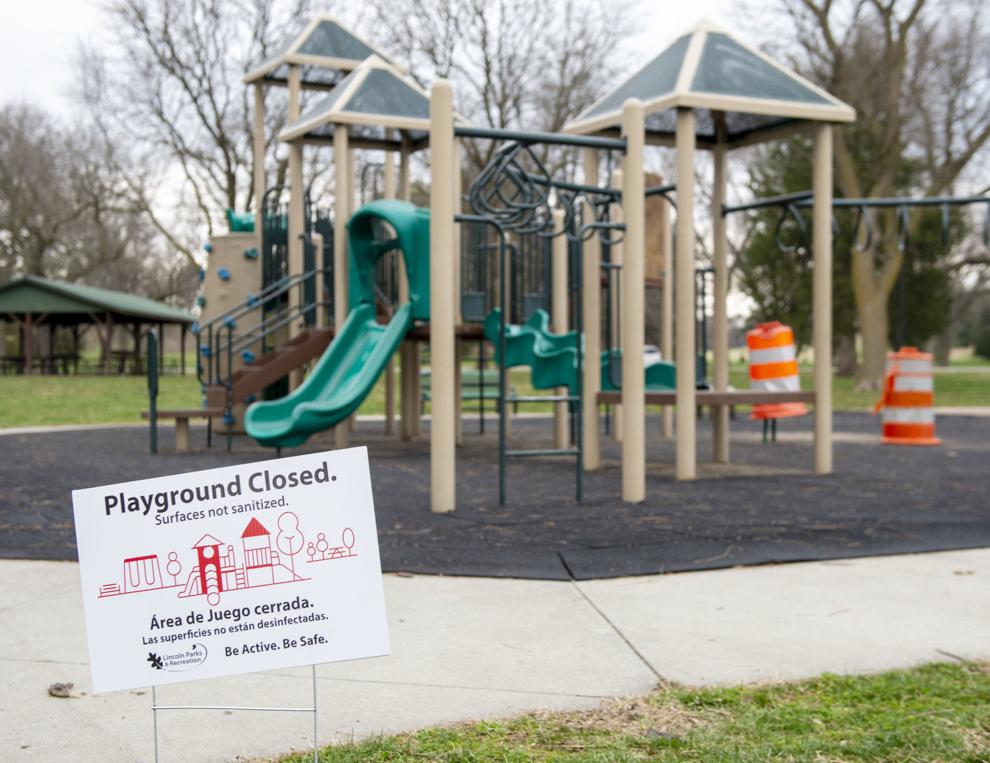 Inverse Parade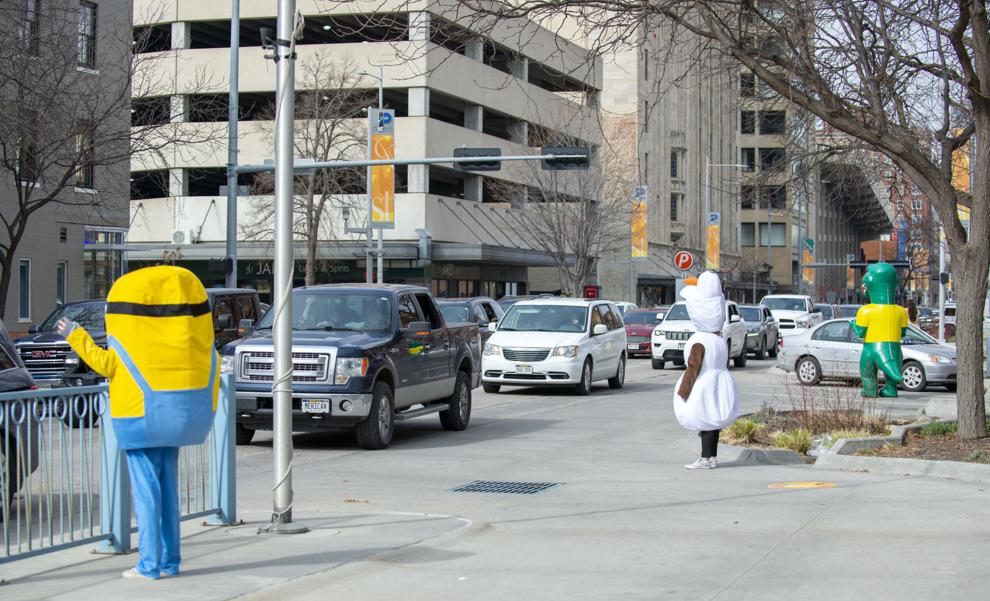 Haymarket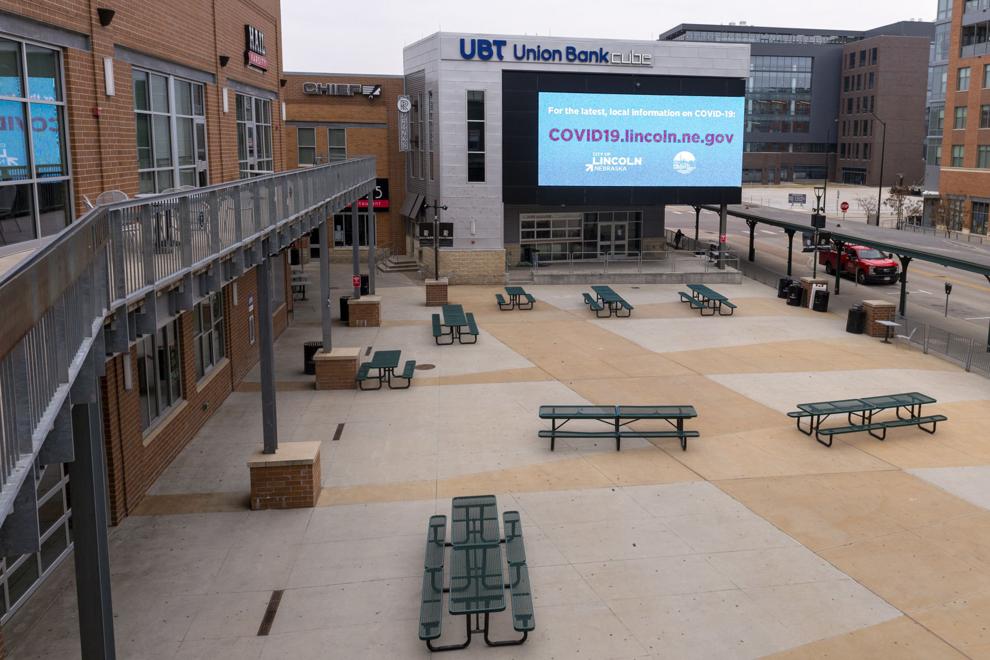 Empty downtown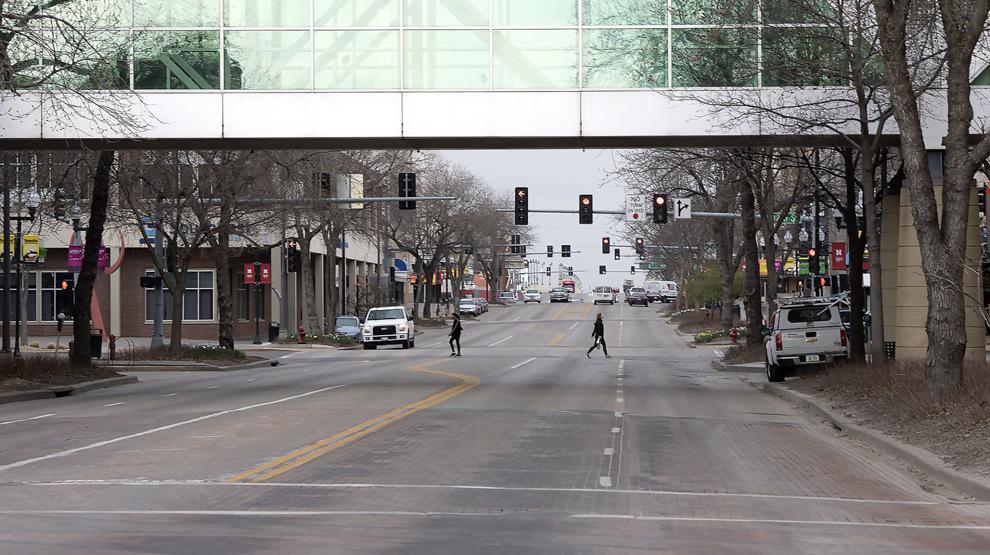 Tower Square sign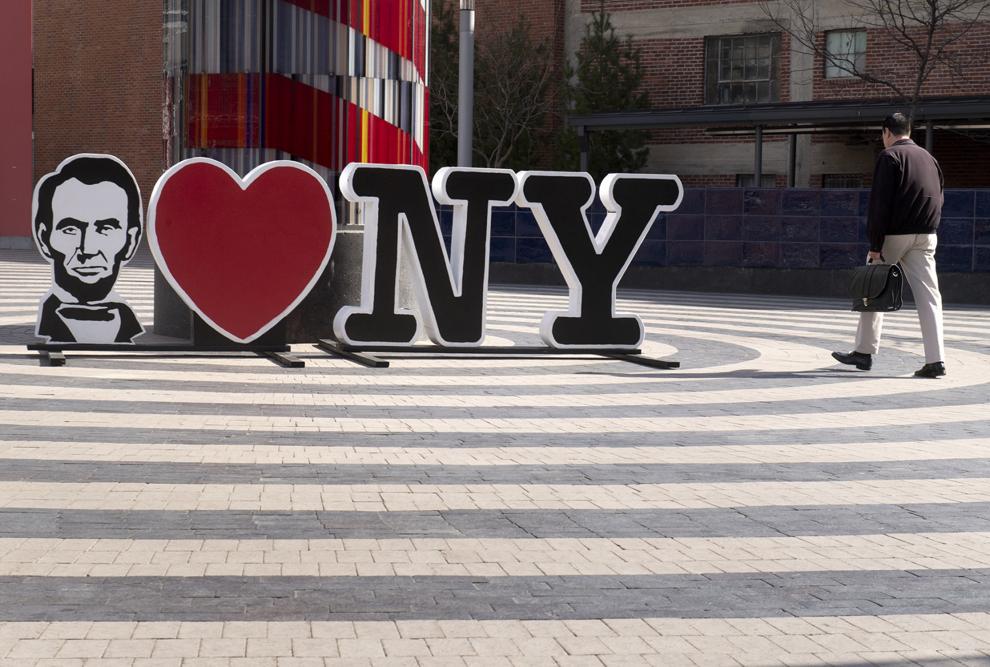 Billboard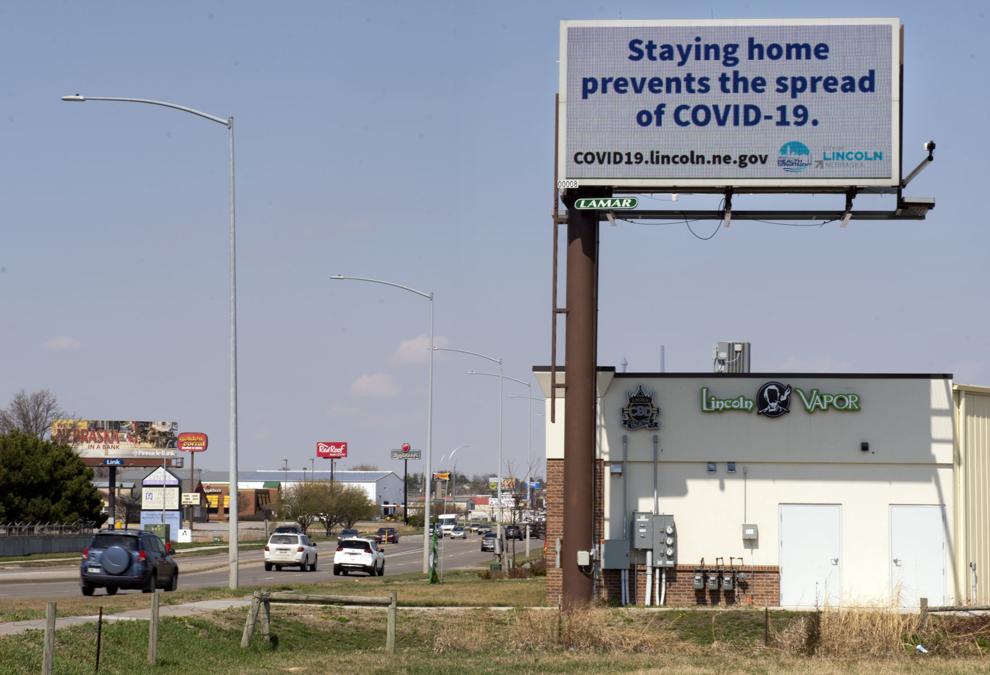 Church services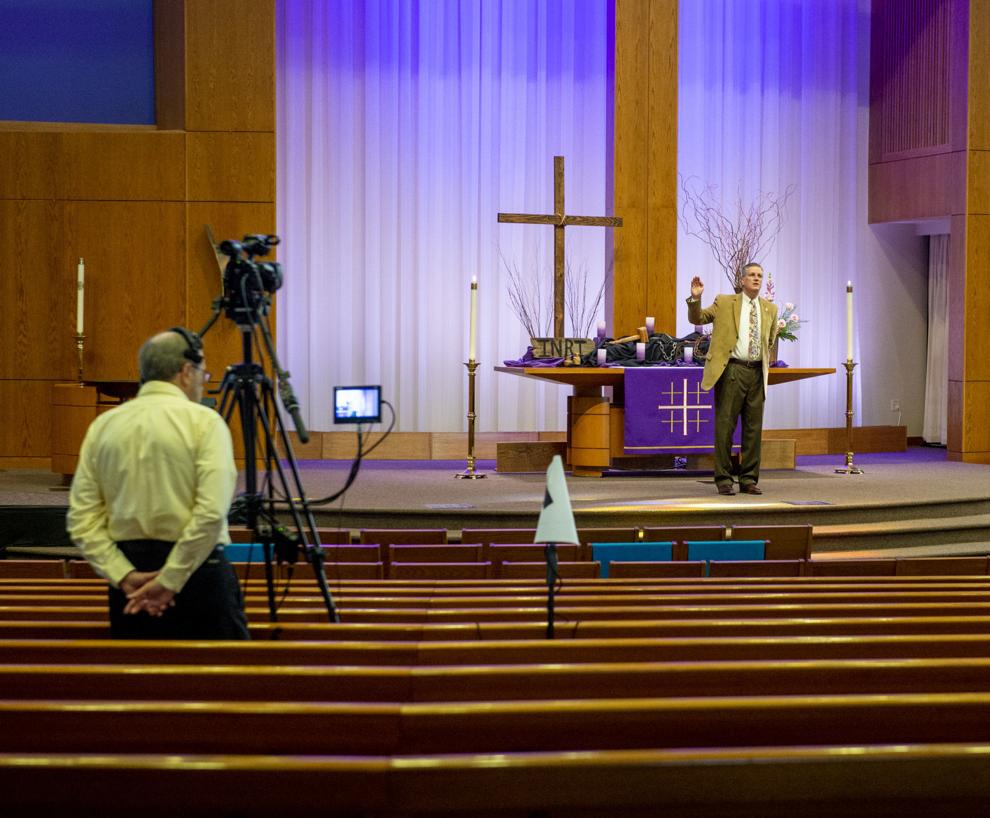 WATCH: Celebrating a birthday with a parade
DoorDash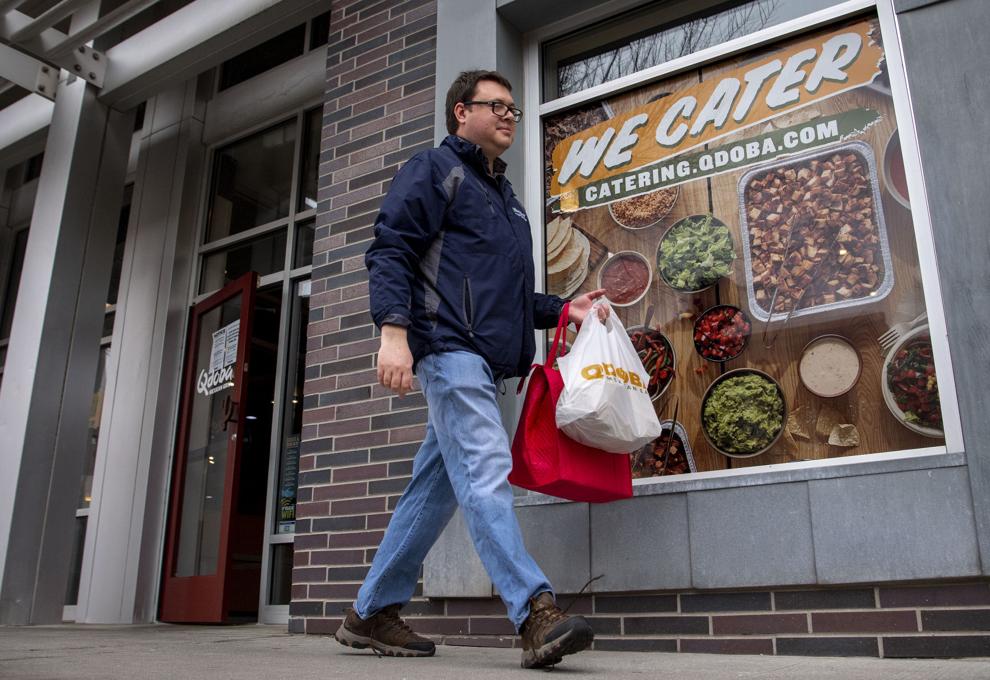 StarTran Ridership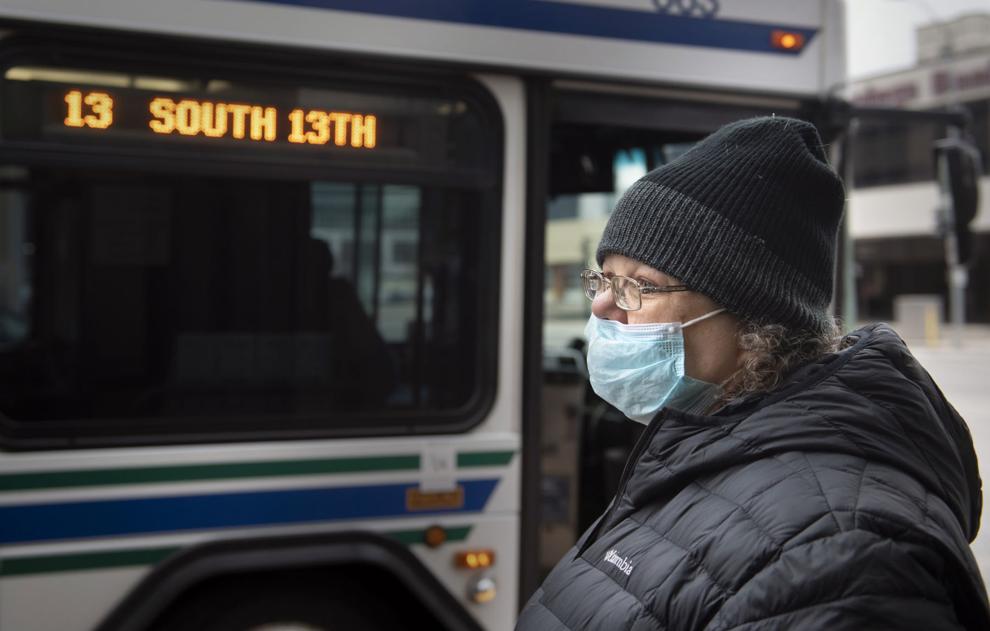 Simpsons in the windows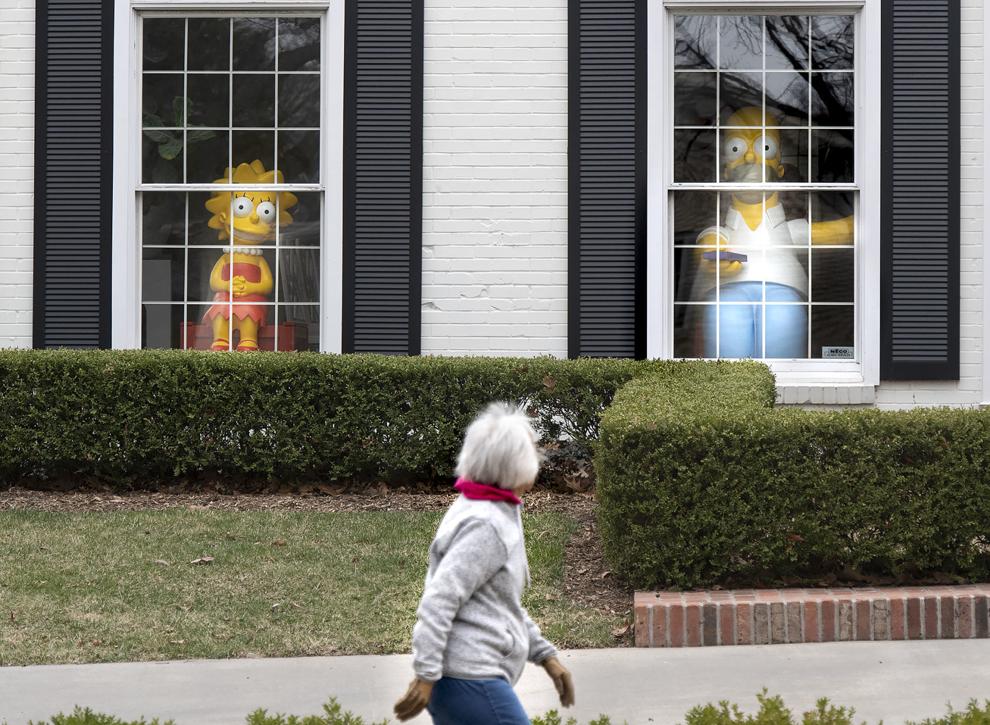 Drive-thru COVID-19 testing
UNL Beekeeping virtual class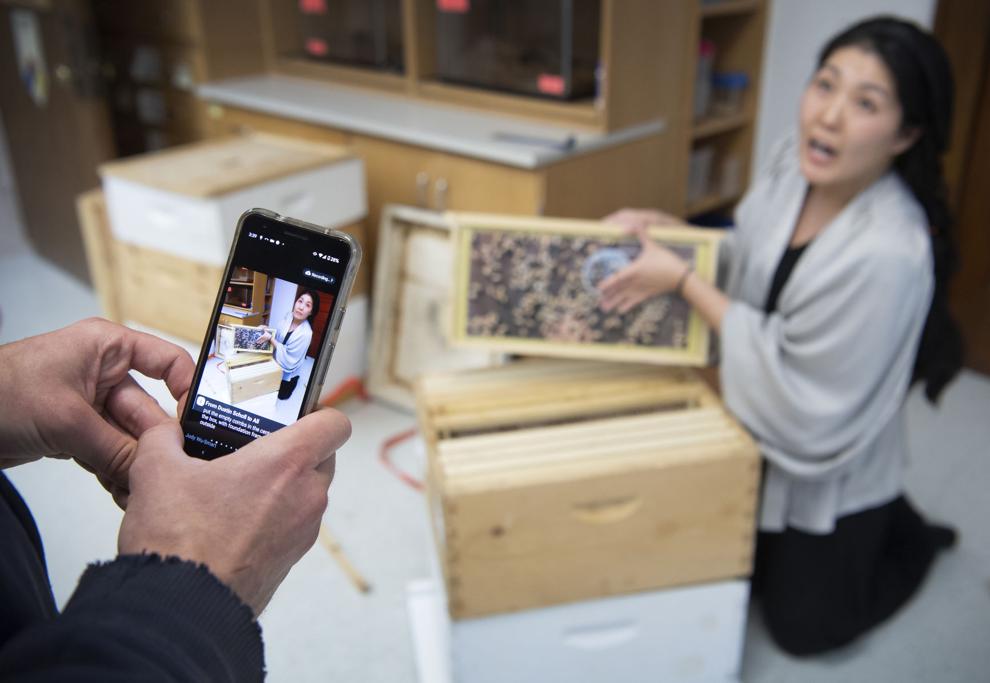 Lincoln Lutheran Online Teaching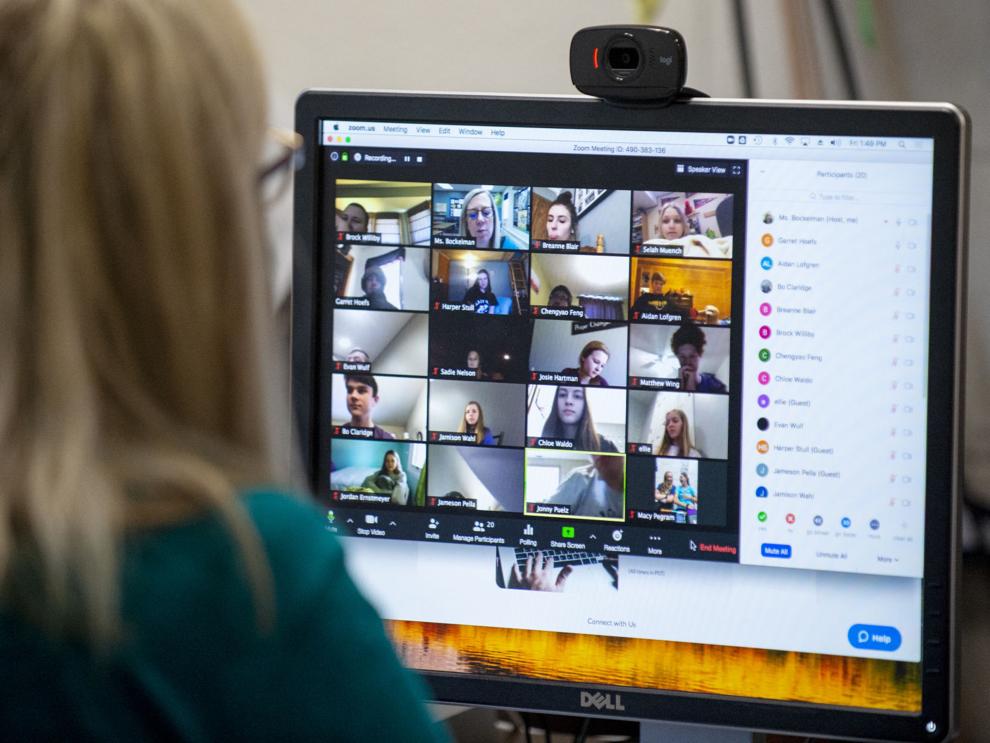 Bourbon Theatre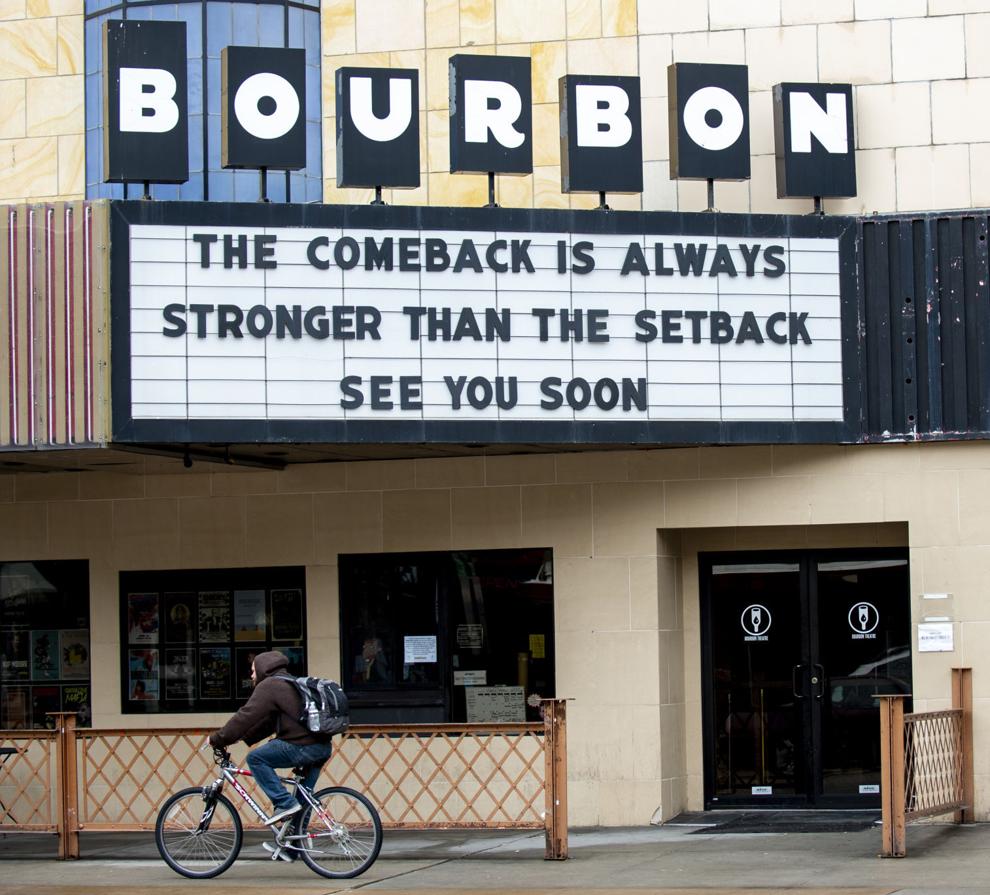 Social Distancing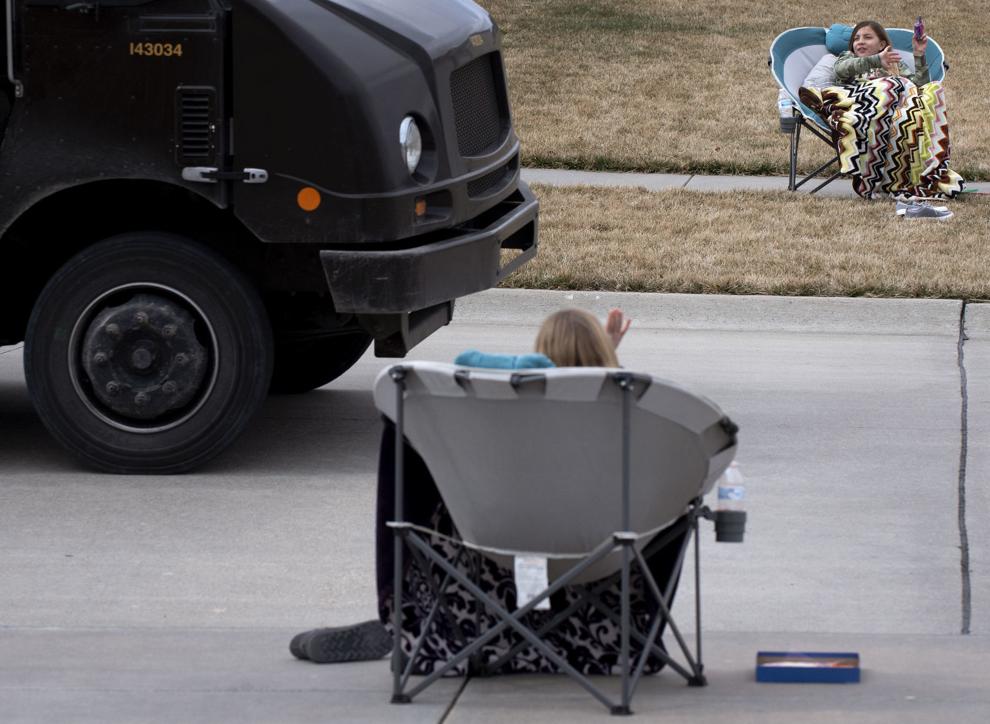 Blue for public health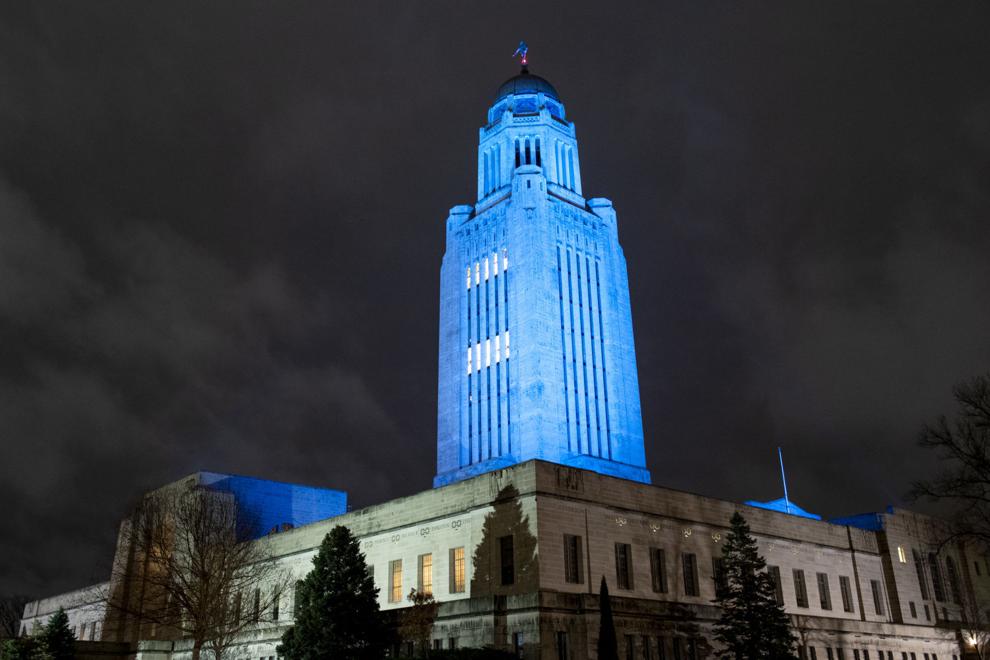 Protecting parents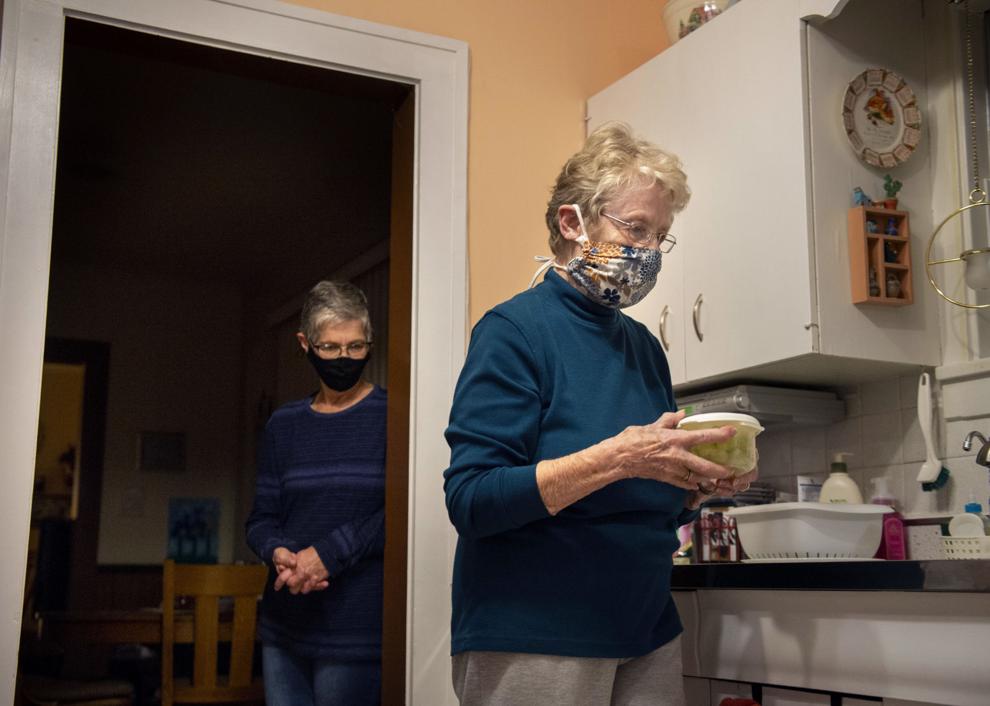 Basketball without fans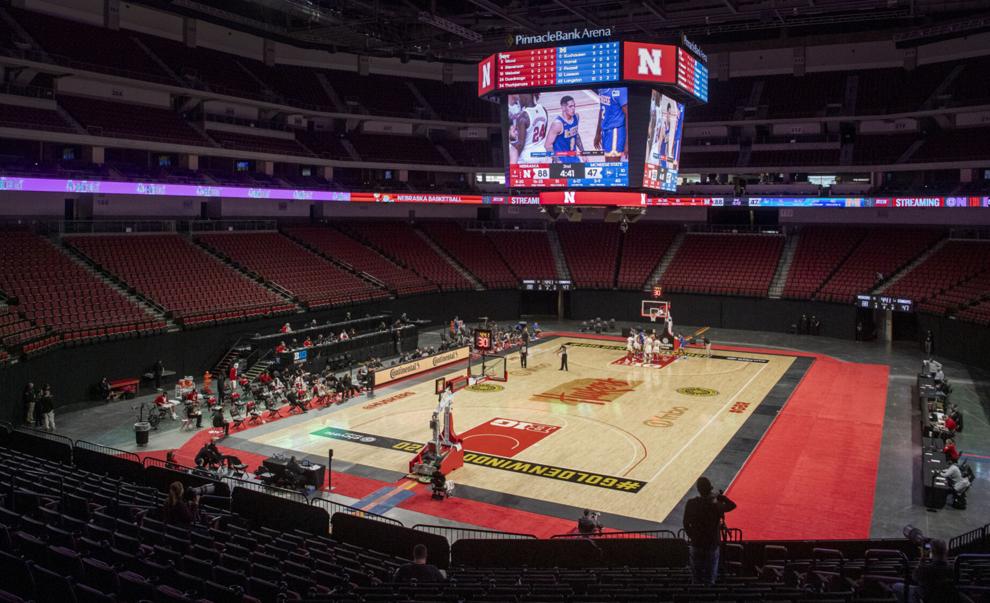 Thanksgiving to go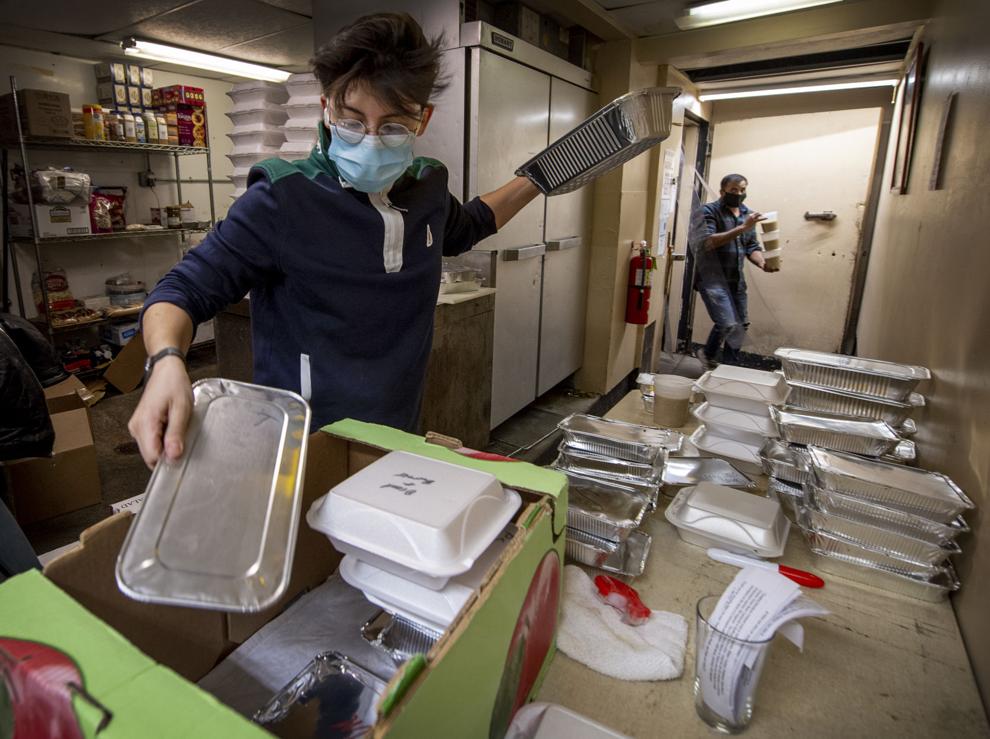 Basketball masks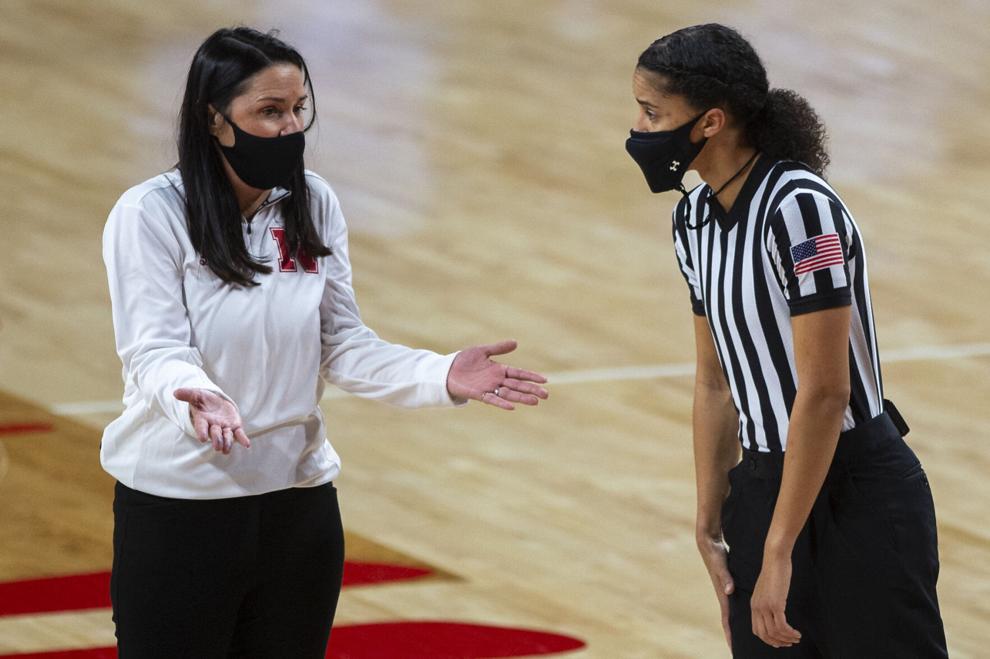 Food donation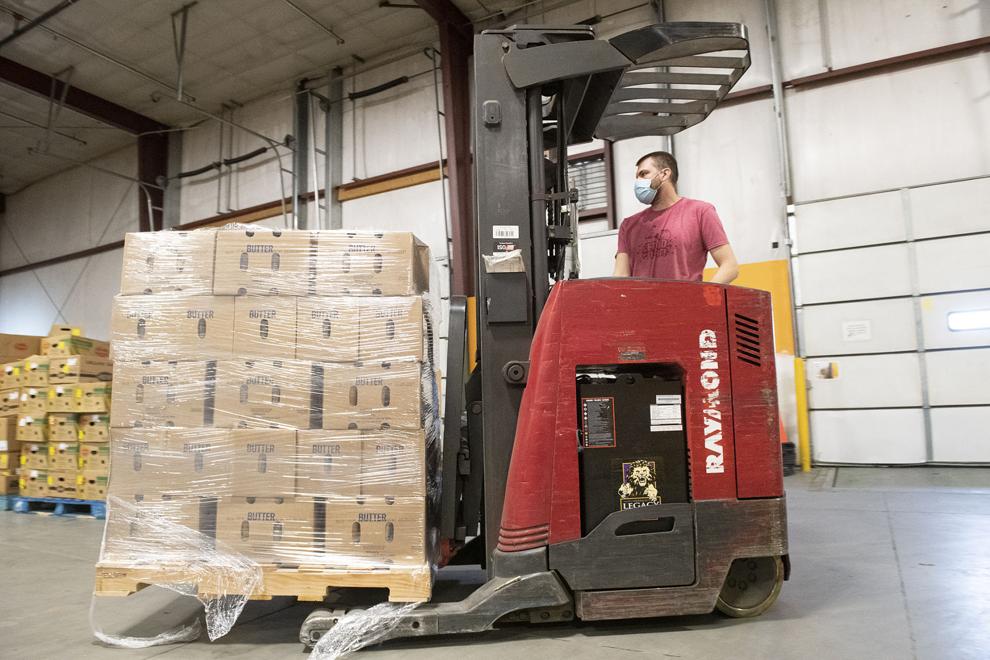 Sports cleaning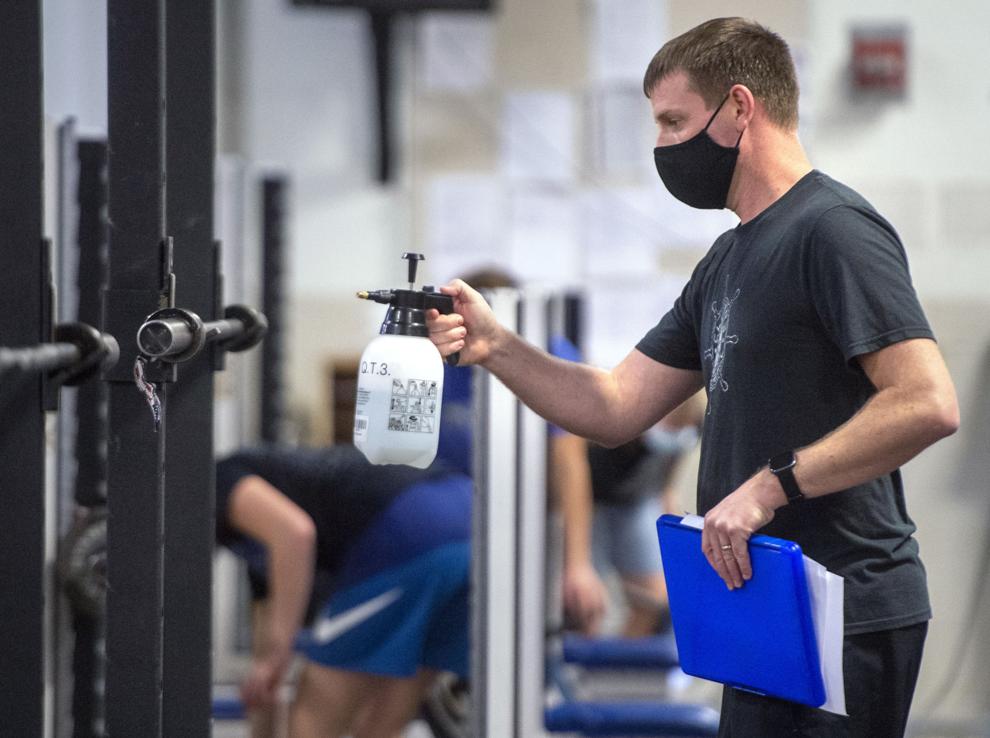 Socially distant Santa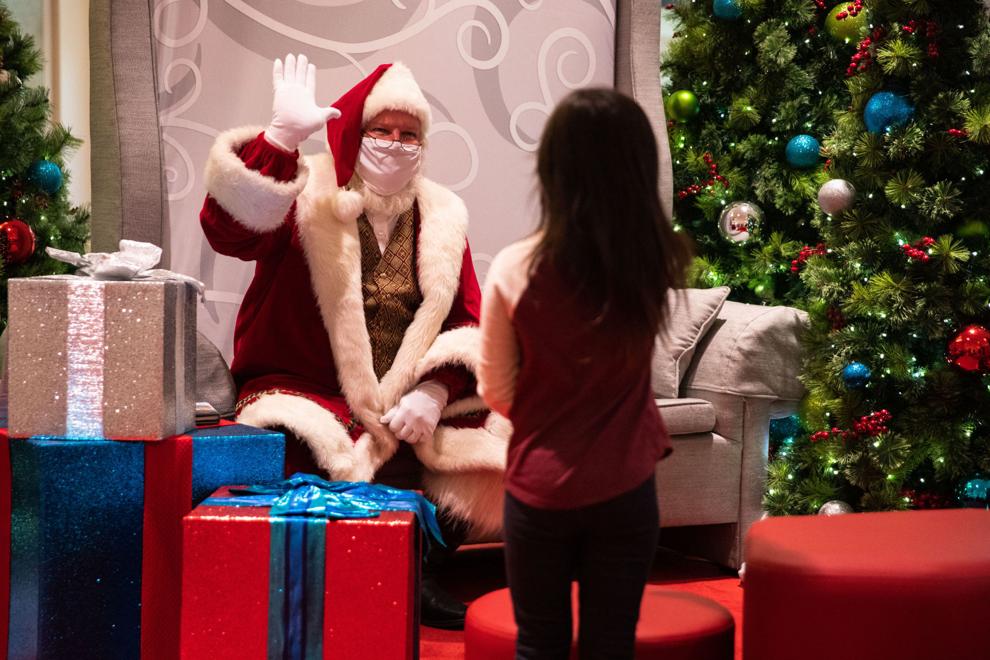 Christmas tree demand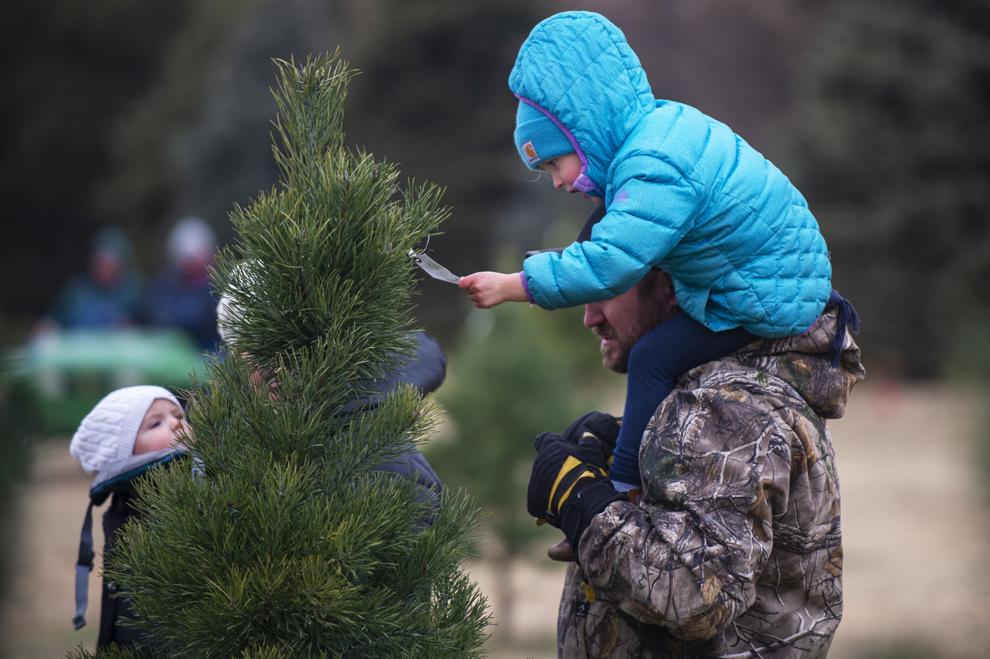 Zoo Lights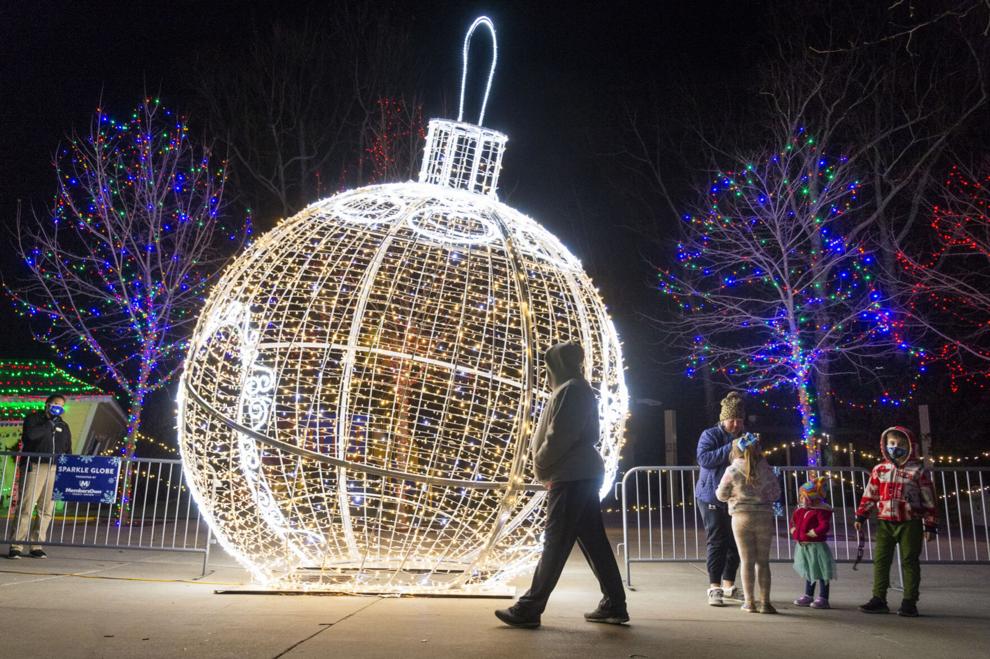 Clothing drive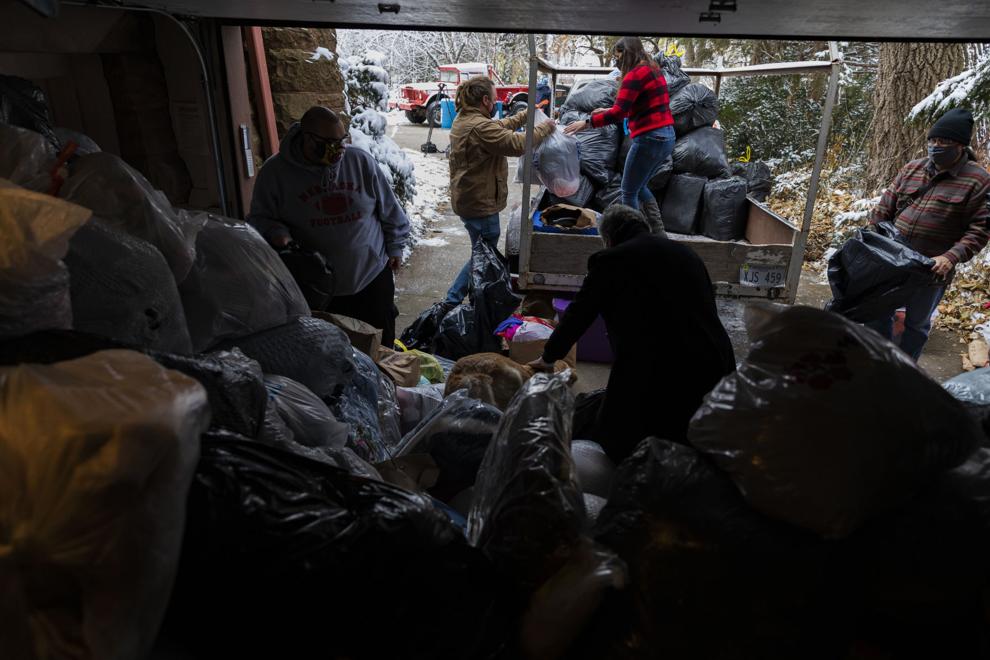 COVID-19 vaccine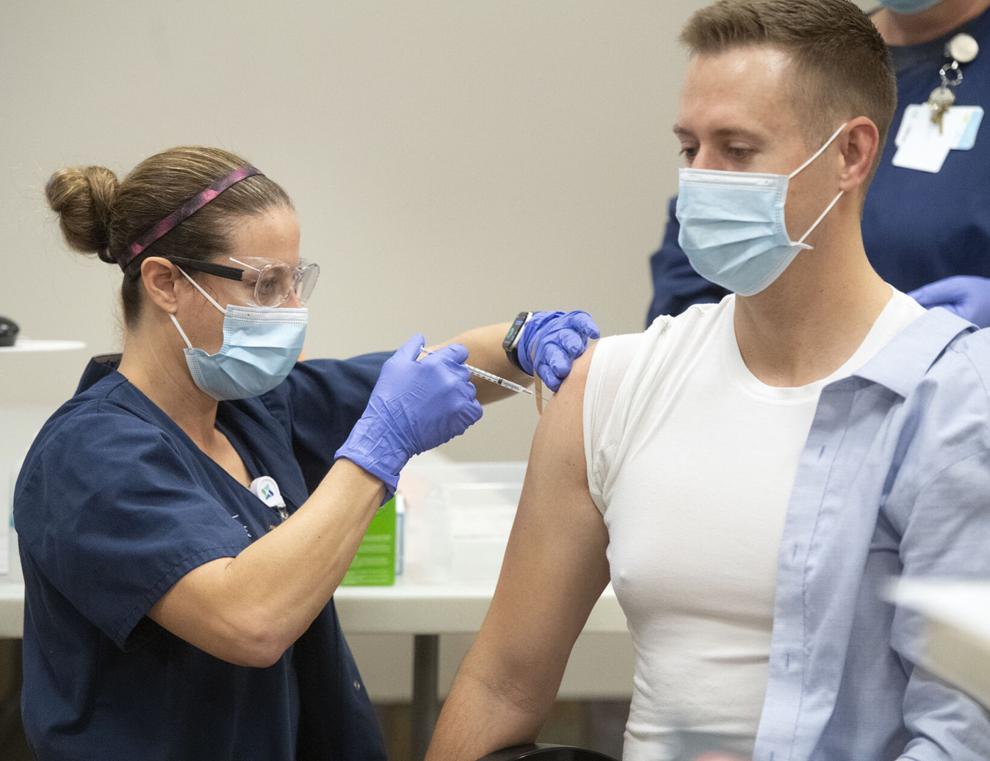 Recall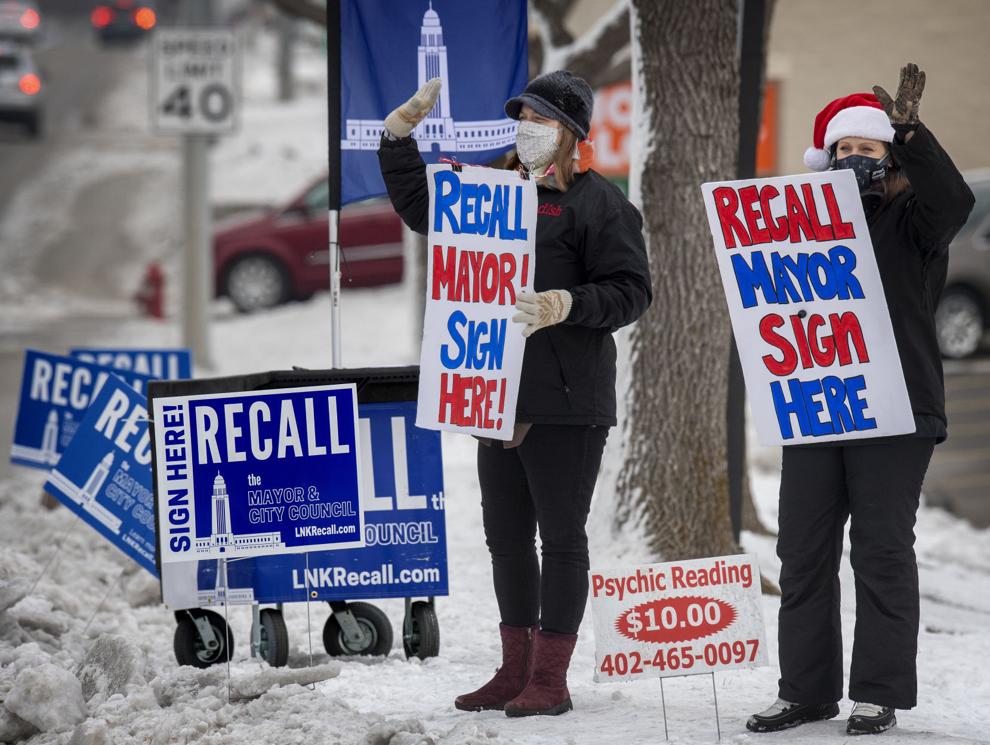 Snowplow Santa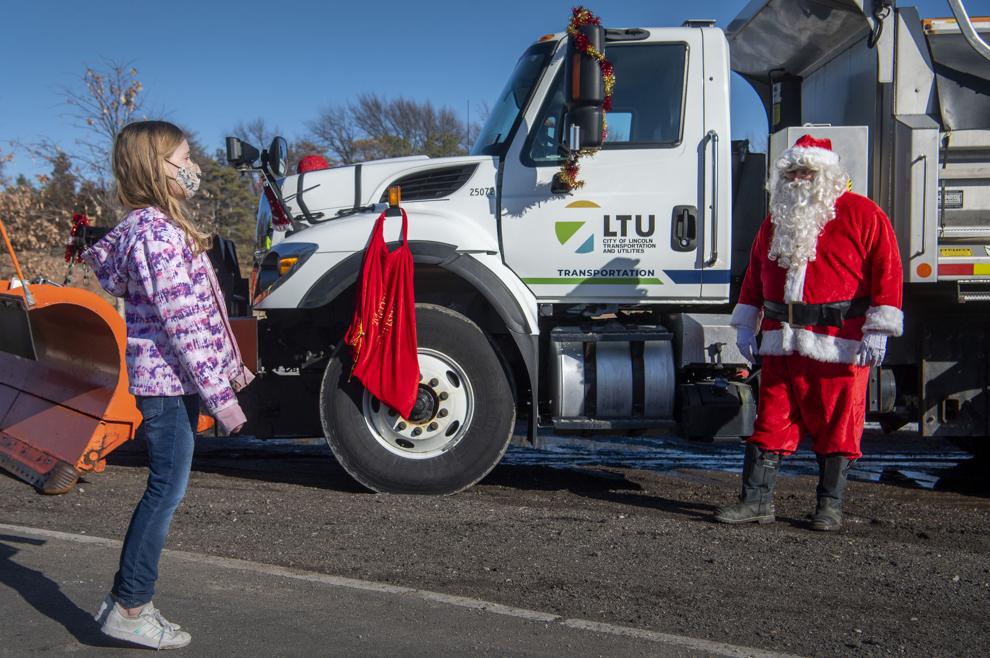 Christmas Star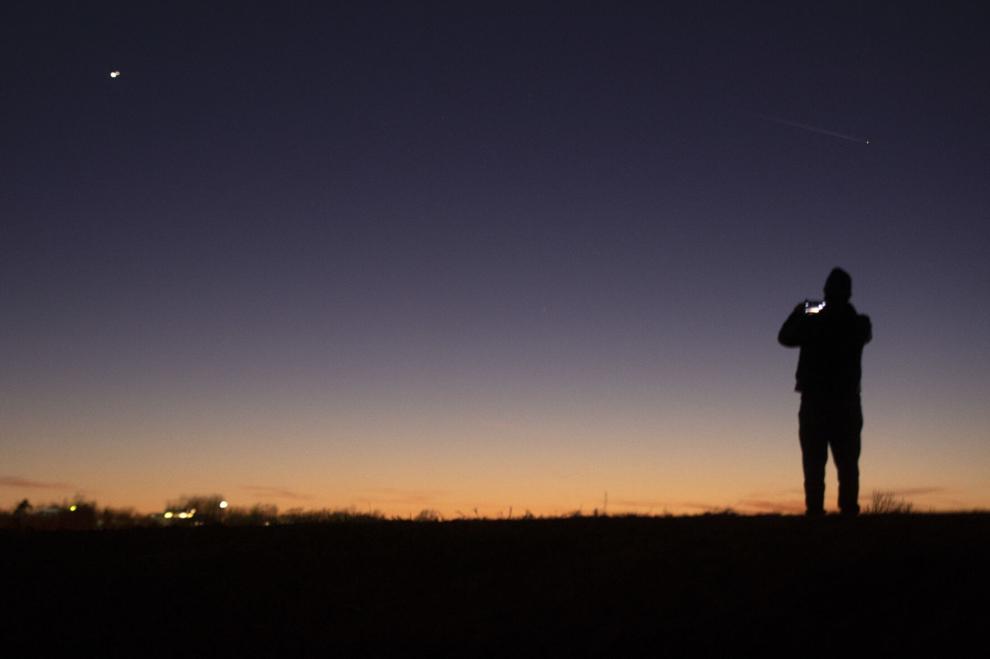 Santa visit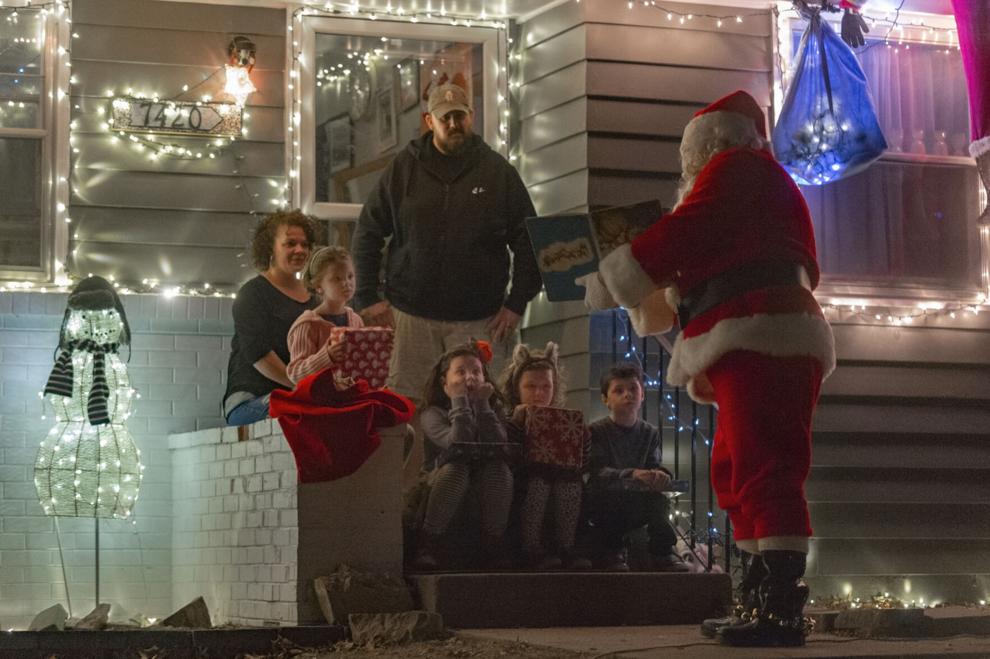 Pandemic Newspaper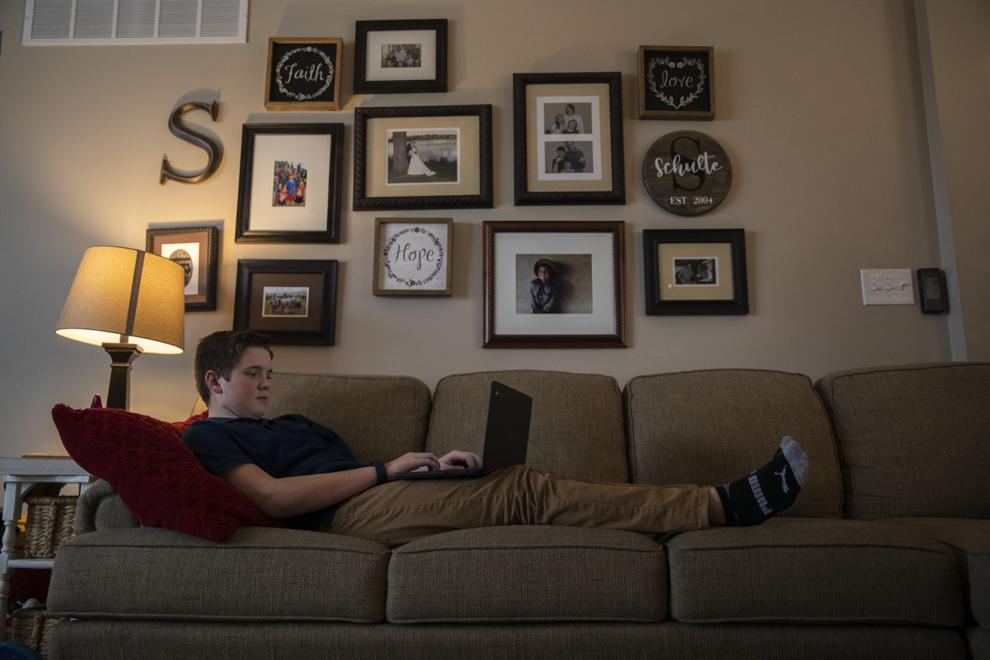 Basketball fans reduced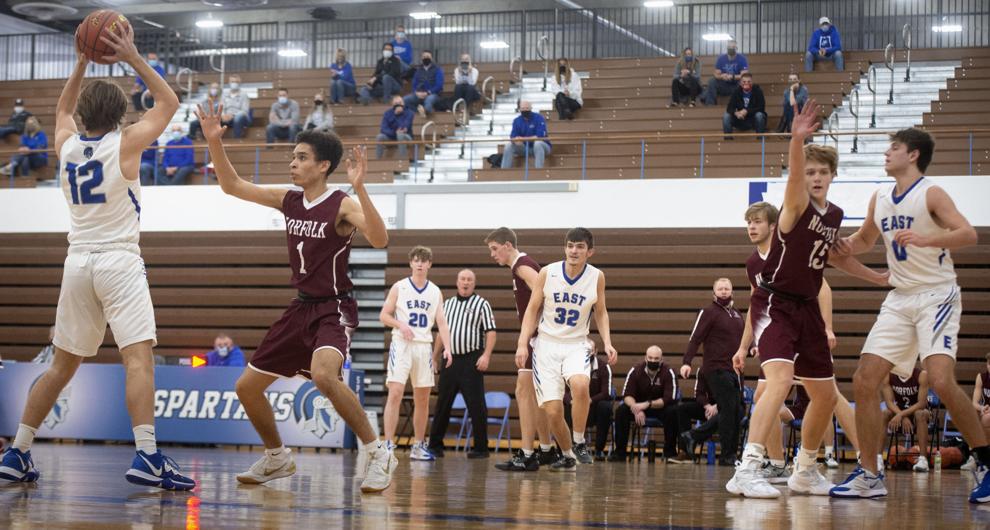 Outdoor fun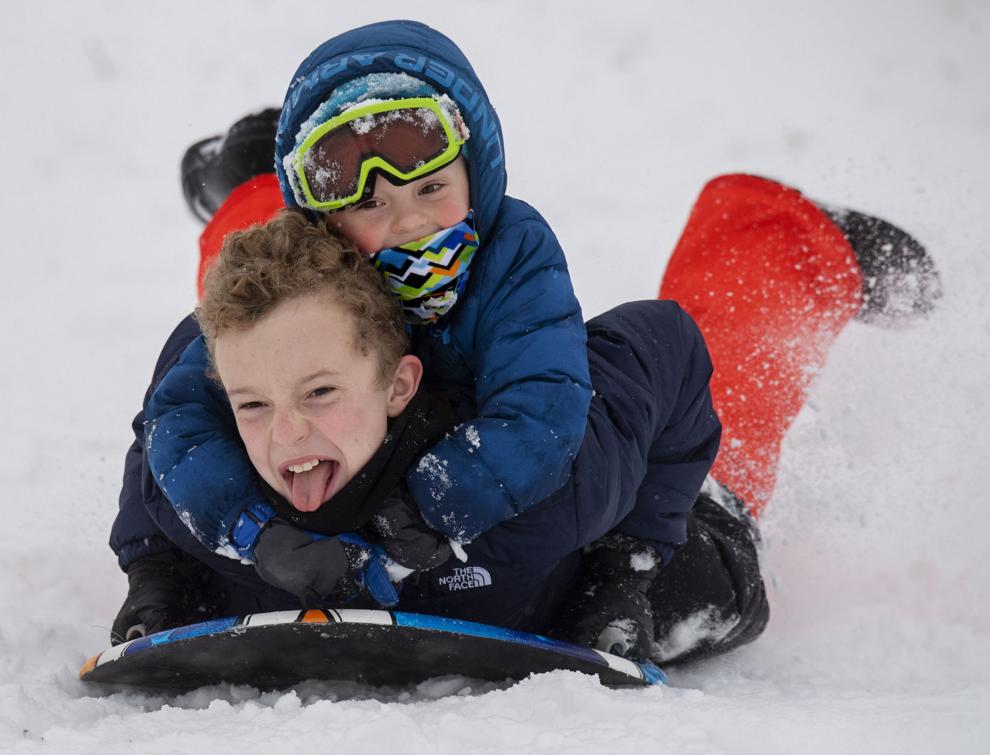 COVID Vaccine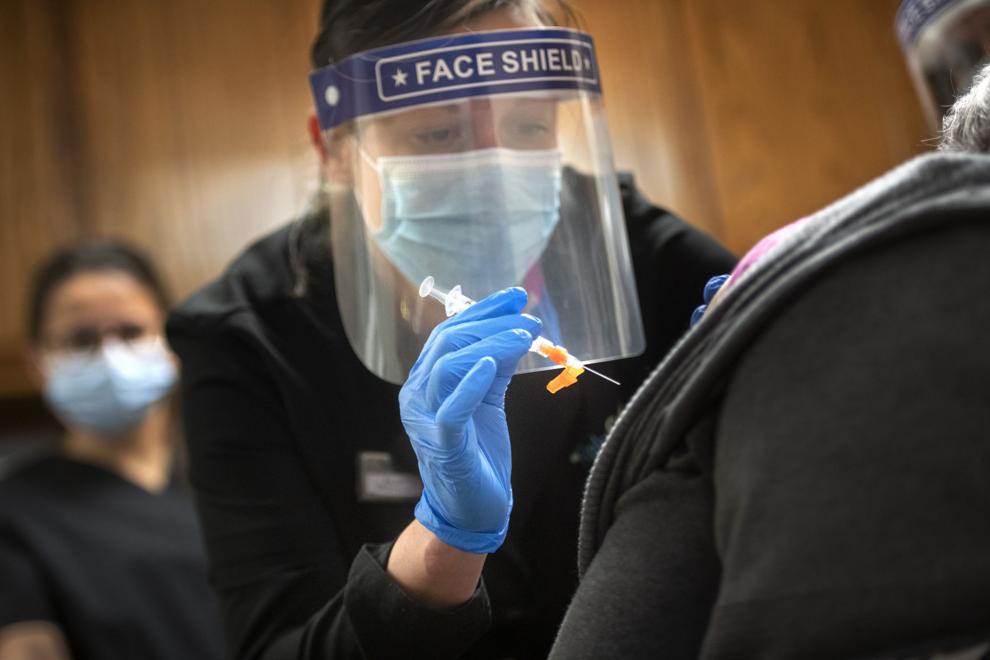 Basketball masks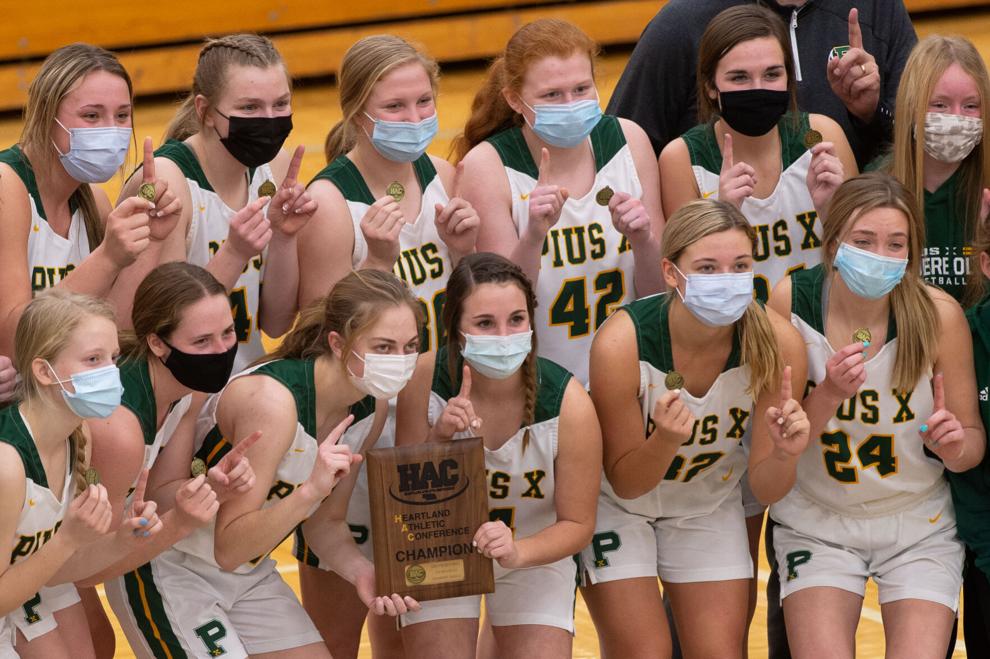 Trump Rally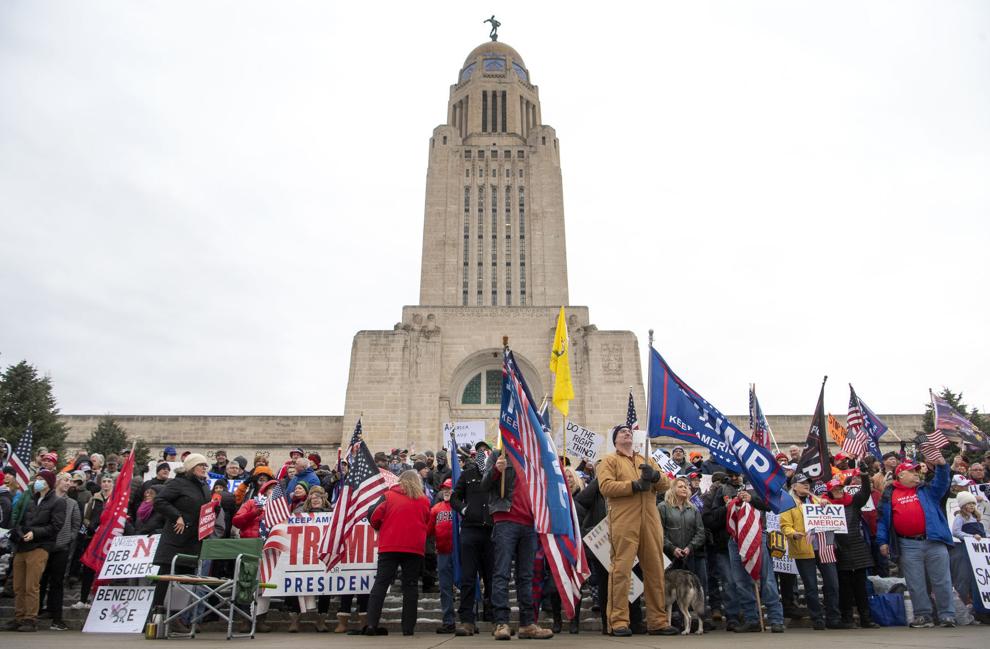 Mike Hilgers at Legislature's First Day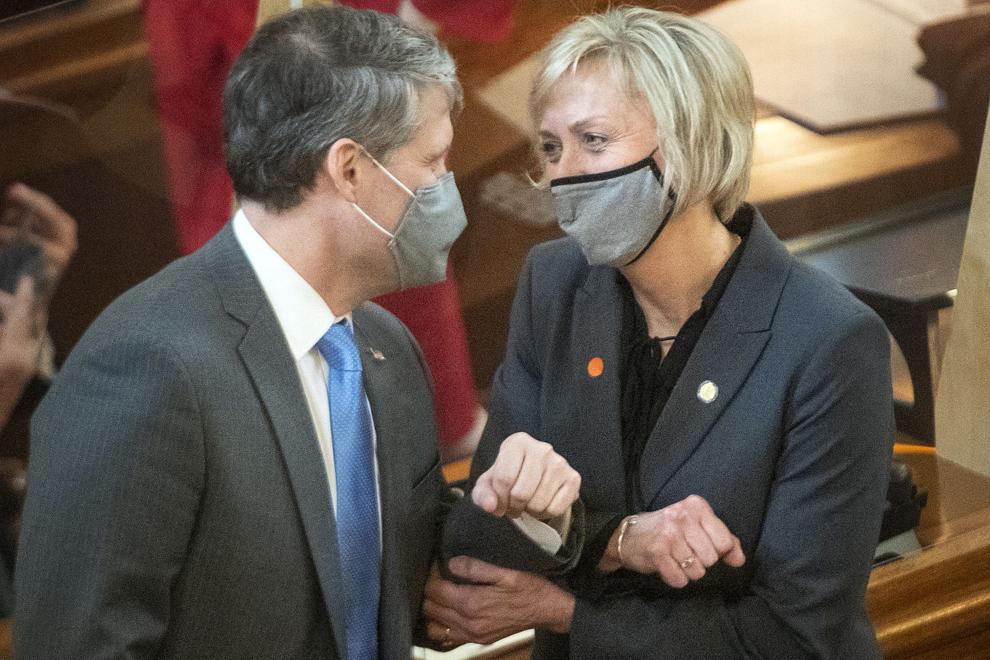 Zoo Bar membership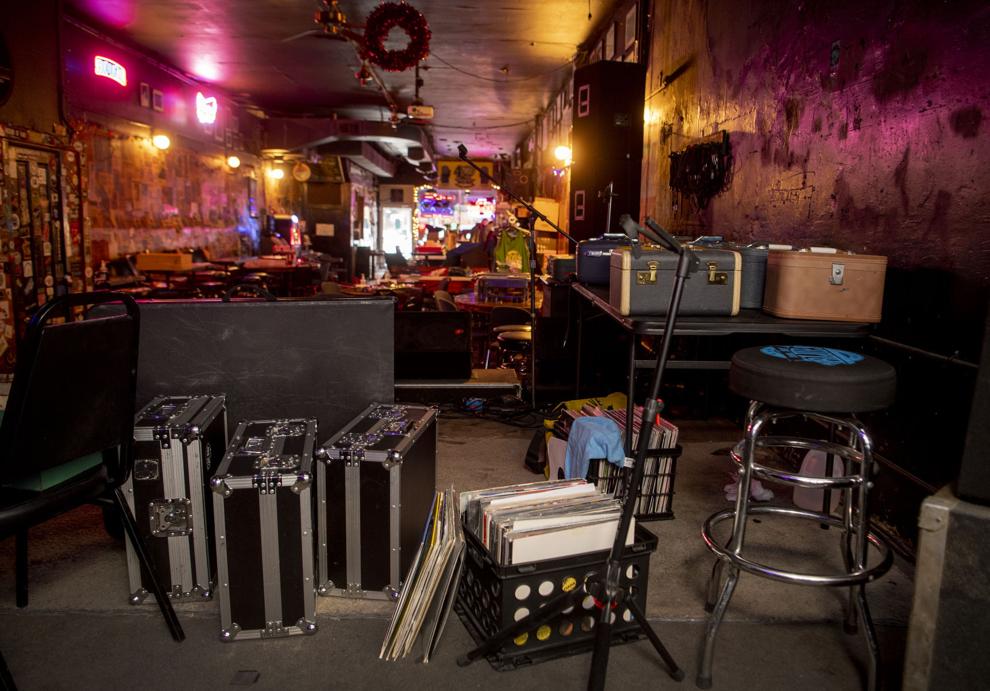 Eviction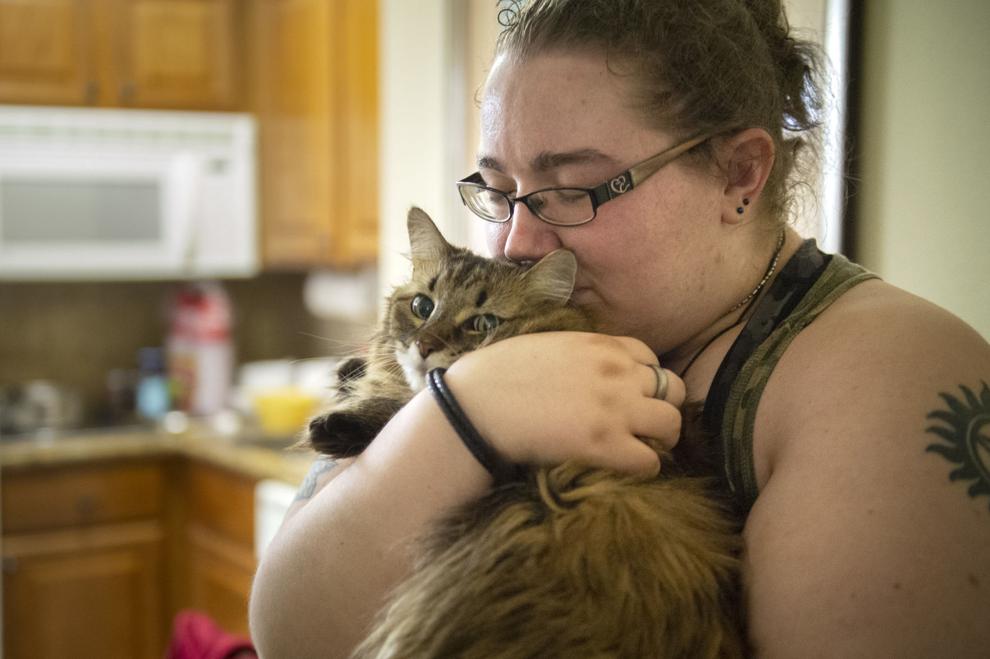 New high school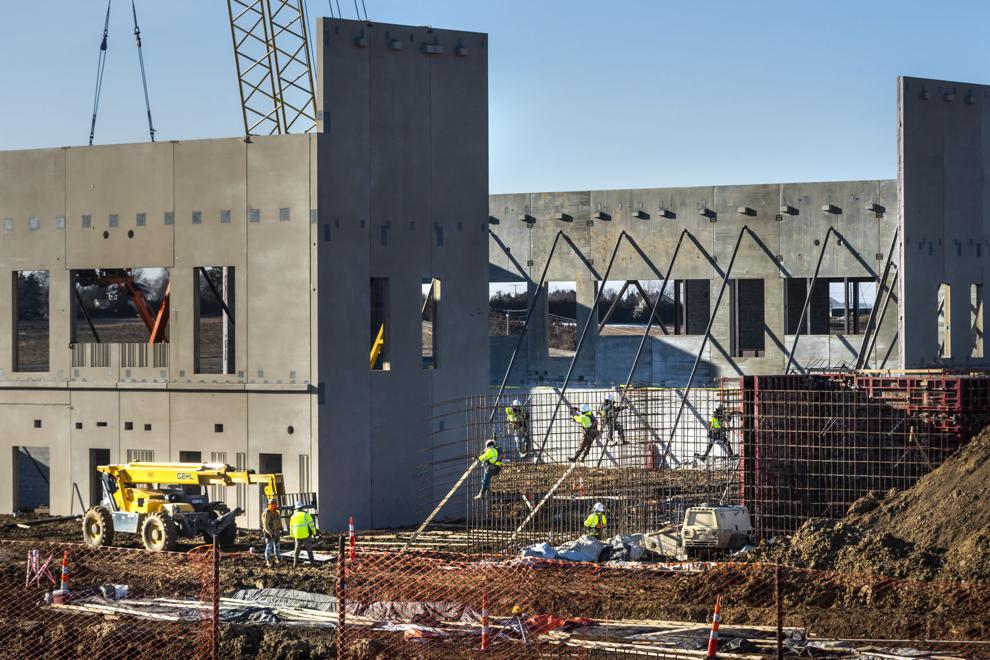 Ice fishing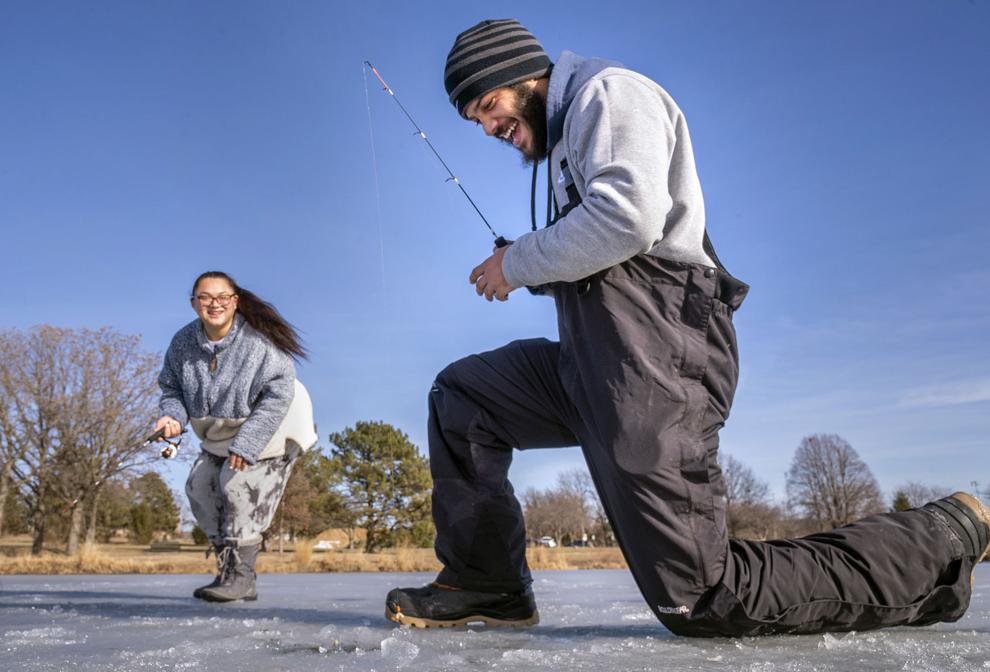 Danny's closes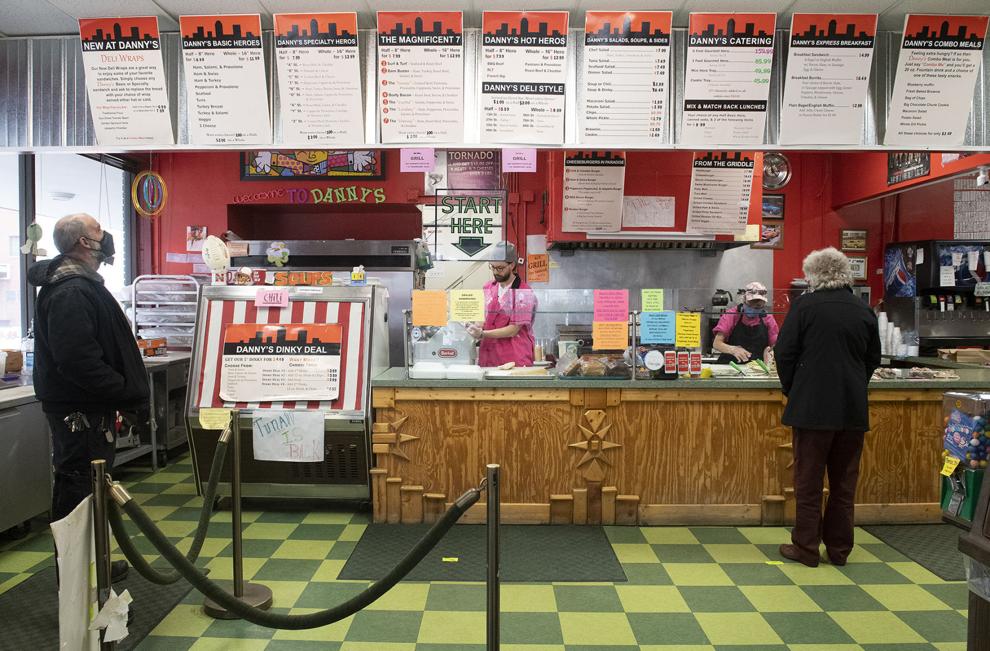 Expos resume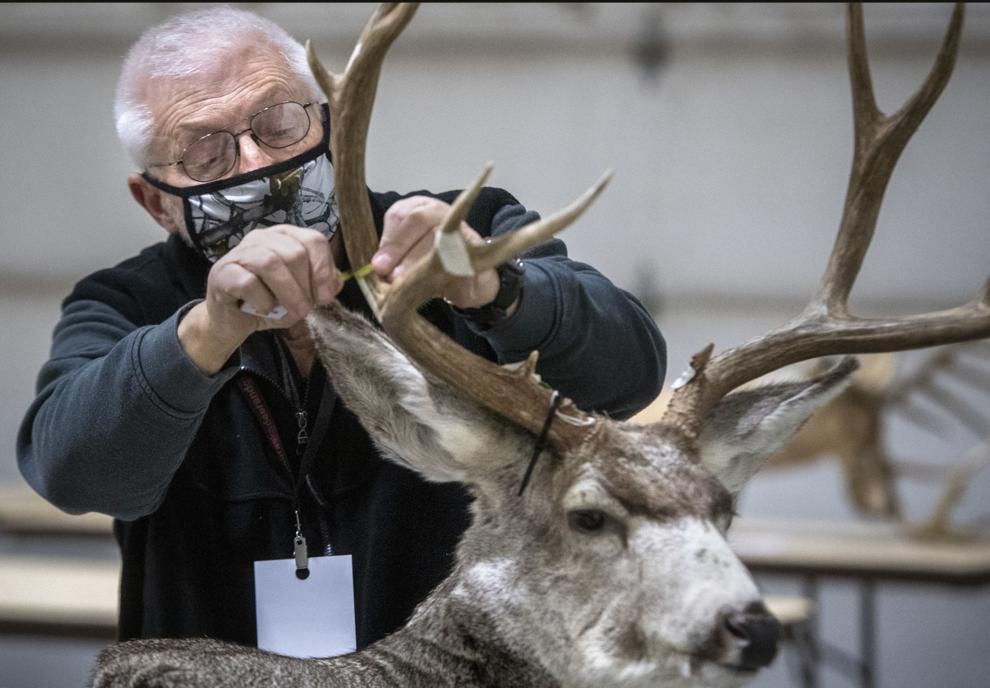 Swim meet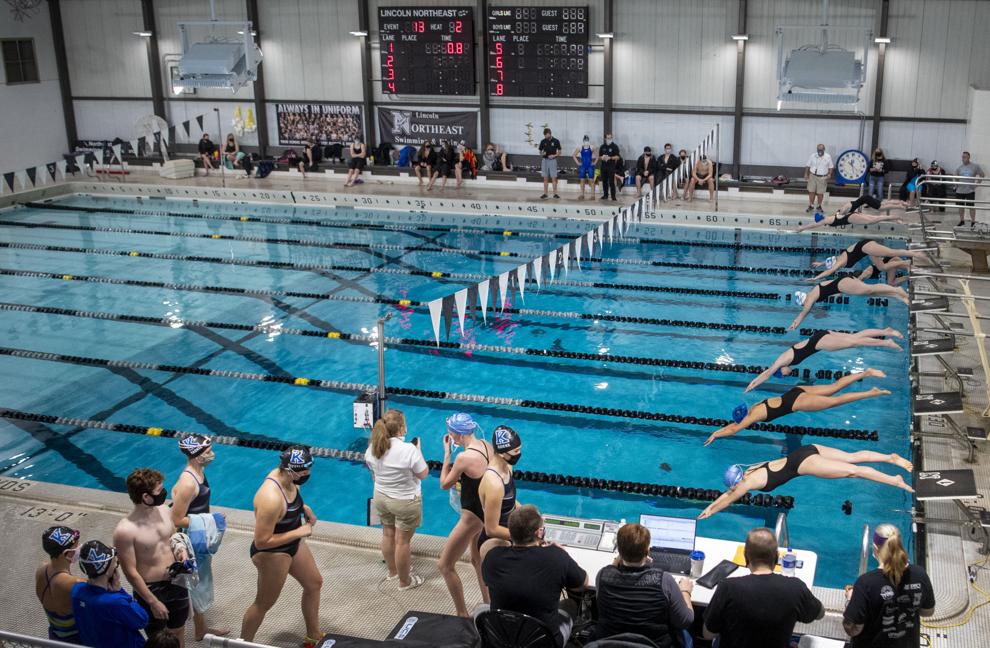 Vaccination event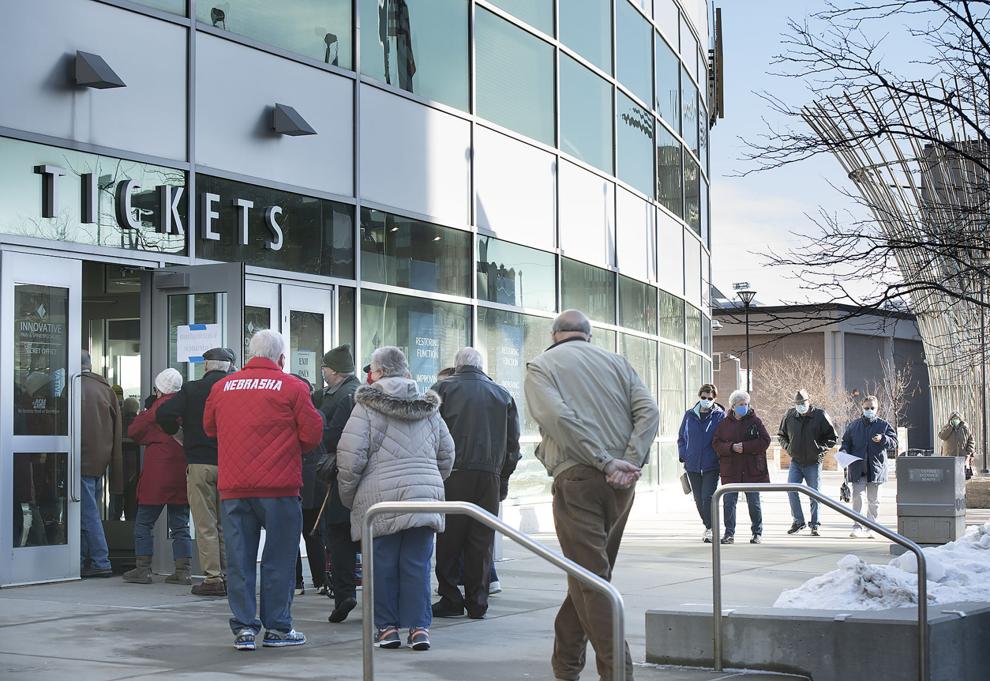 Winter bicycling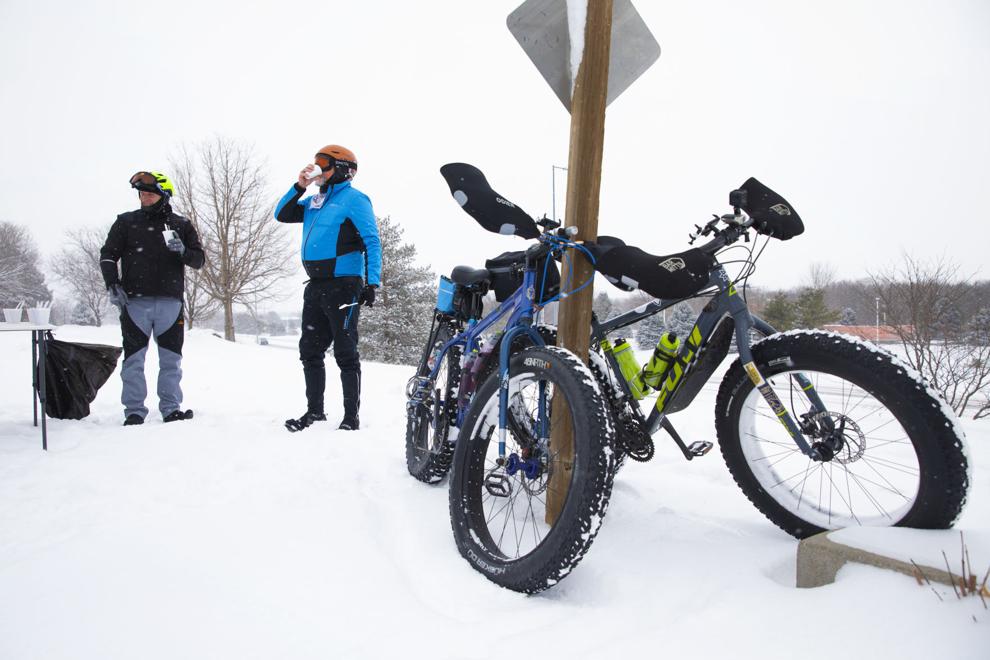 Legislative hearing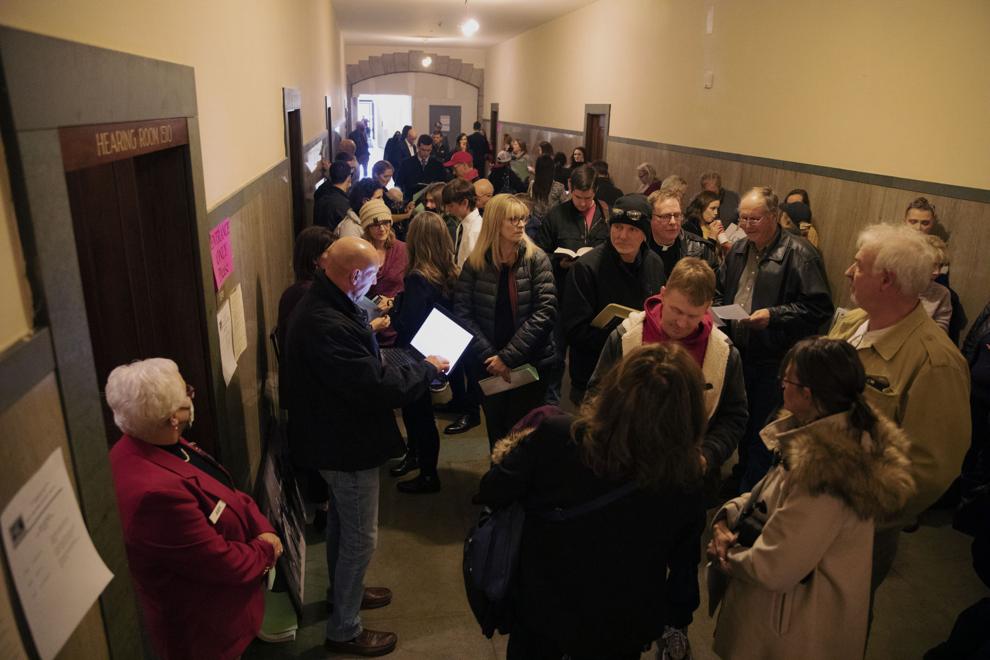 Biking in snow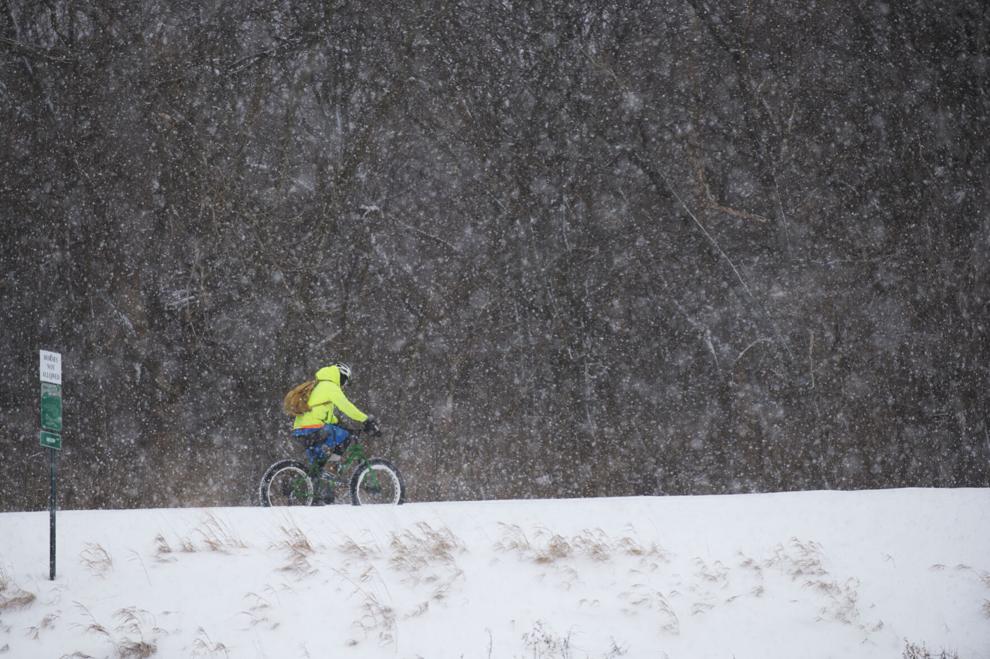 Snowshoeing