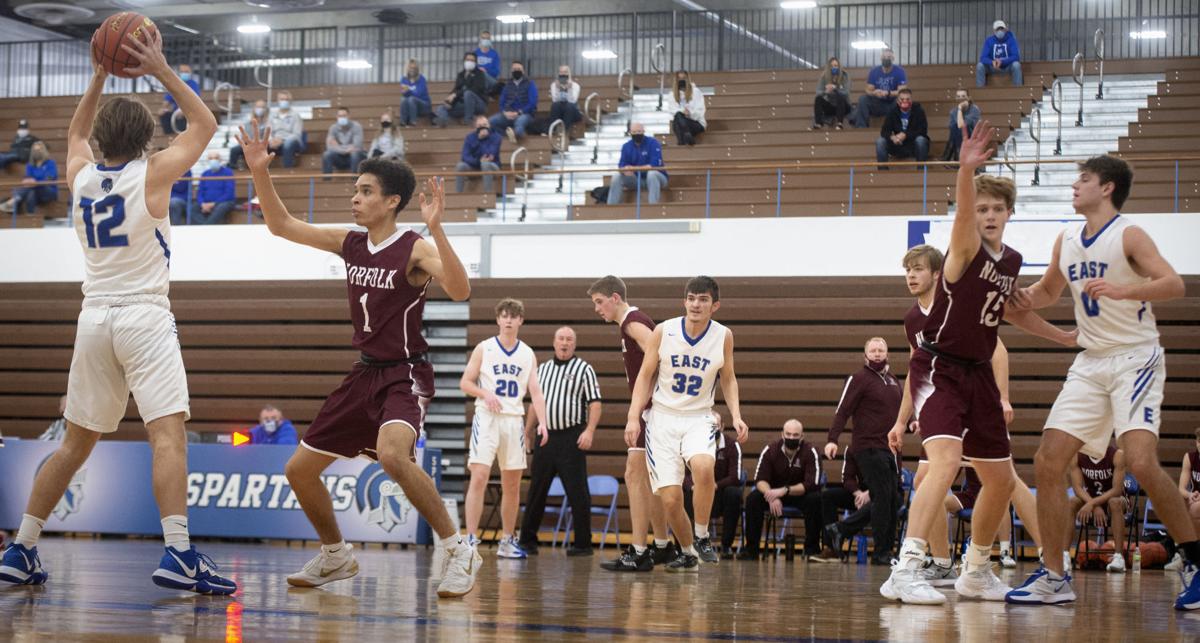 With the COVID-19 dial falling to yellow this week in Lancaster County, Lincoln Public Schools announced changes to its attendance protocols for high school basketball games.
Beginning Friday, the number of fans for each competition will be expanded to include up to six family members per participant. Capacity has been expanded to 75% and students will be able to attend games (with a student-section cap at 50). Priority will be given to seniors.
Family groups will be asked to sit together with at least six feet of physical distance between each group. Face coverings will still be required.
Visiting teams will be allowed to have a student section, and students will be asked to sign up with their school to attend. LPS also will allow limited concession sales.
LPS basketball teams will wrap up regular-season play Feb. 20 before district competition, held at home sites, begins.
Participants in other youth sports organizations that utilize LPS facilities are asked to check with their respective organizations on attendance guidelines.