Following a family altercation, police reported they were punched and kicked by a mother and son duo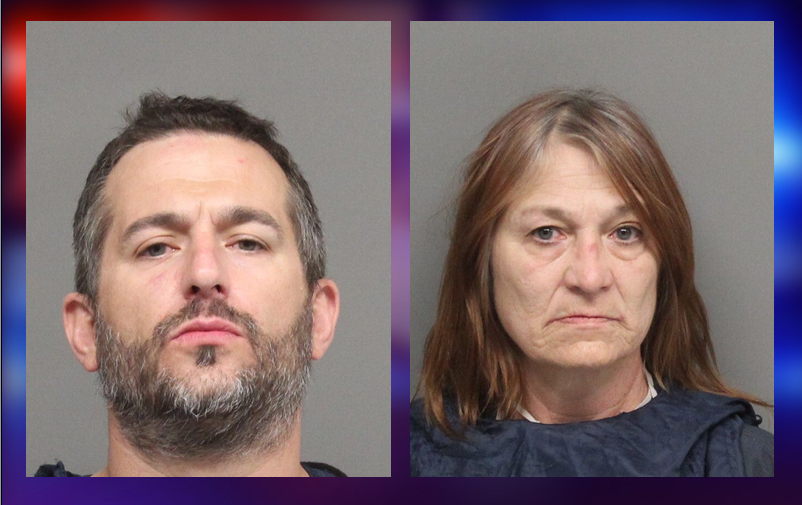 LINCOLN, Neb. (KLKN)- On Tuesday, April 6, after 8 p.m., Lincoln police were called to Village Court on a family disturbance.
Police reported finding a man pushing a woman into the kitchen. Next, officers say the man charged them, a struggle ensued, and the man resisted arrest.
Then, LPD reported that the woman started punching another officer in the head.
CRIME CONTINUED: CAUGHT ON CAMERA: Tobacco thief strikes twice
Officer then say they placed the man, 37-year-old Derek Mueller, under arrest. As he was being taken to the car, police say he tried to kick the arresting officer.Family members told LPD that Derek had been intoxicated.
Derek was charged with a felony for resisting arrest, 2nd subsequent offense.
Police identified the woman as 62-year-old Linda Mueller, mother of Derek.
LPD reported the officer the woman assaulted had minor head injuries but didn't need medical attention. They also reported that Linda removed the officer's radio and damaged his body camera.
After police got Derek into custody, they say they tried to find Linda, who was eventually found hiding in a closet of the home. Linda was arrested for assault on a police officer and obstructing a police officer.
SEE ALSO: NSP: Murder-suicide investigation ongoing in rural southeast Nebraska