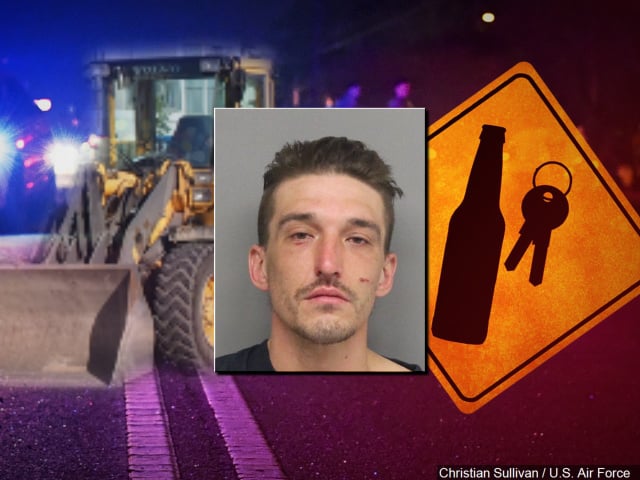 LINCOLN, Neb. (KLKN) — An odd sight for officers. Friday, just before 11 pm, Lincoln Police officers were at Bryan West Hospital, 2300 S 16th St, for an unrelated investigation when they saw a Caterpillar front-end loader pull up to the ambulance bay.
Along with the driver, identified as 32-year-old Jordan Evans, was another 40-year-old man sitting in the bucket of the front-end loader.
See also: LSO: Series of auto thefts linked back to keys left in cars
Officer say Evans drove the man to the hospital from 6th and Plum Streets, just under a mile, in the Caterpillar because he was hurt.
Evens was reportedly drunk with an open bottle of alcohol in the vehicle. The owner of the Caterpillar, Taylor Excavating, said Evans did not have permission to take the $75,000 piece of equipment.
Evans was arrested. He was found to be carrying 3.5 grams of marijuana and had a previous felony DUI offense. His license also had a 15-year revocation.
His blood alcohol content was over twice the legal limit, .184.
Evans was charged with theft and his 4th felony DUI. The condition of the injured man is unknown at this time.