In both cases, the items were found, but not by their true owners.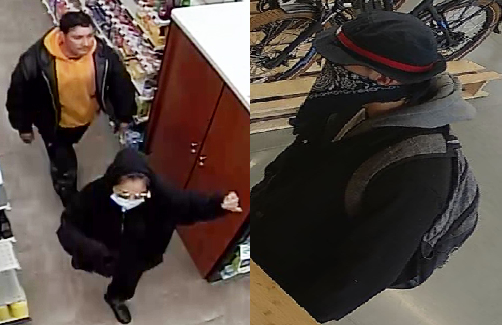 LINCOLN, Neb. (KLKN) – Lincoln police are trying to find the person who picked up a purse at the Casey's on 110 NW 20th street. It happened on February 24th, when a woman left her purse in the bathroom. By the time she remembered, the purse was already gone.
Surveillance video shows the suspect, an older woman wearing black clothes. Another person seen with her, wearing a dark coat and yellow shirt, drove the car they arrived in. The car appears green in the video, but it is actually a white or silver color; the green is just the sun shield.
Police are also looking into a similar case from October of 2020. A man lost his wallet near 34th and Holdrege, and discovered his loss when he noticed three mysterious charges show up on his account. The first couple charges went through, but the third failed. After investigation, an officer was able to find the location of all three uses of the card.
Each time, the suspects were caught on video. Police are certain there are two suspects, with a possible third. The card is now canceled, but police are still looking for any and all of the people involved.