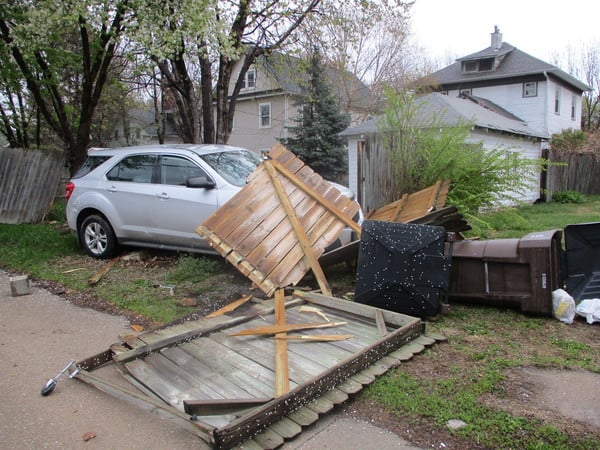 LINCOLN, Neb. (KLKN) — Saturday morning, around 7 am, officers with the Lincoln Police Department (LPD) responded to a car crash in an alley near S 27th and 'N' Streets.
When LPD arrived on the scene, they found that a 2012 Silver Chevy Equinox had barreled through a fence and garage, causing significant damage. There were no plates on the car.
CRIME NEWS: LPD: $3,000 in cigarettes stolen from Stop and Shop
The driver, 50-year-old Annette Kitsmiller, was also unable to provide proper ID or paperwork for the Chevy. Officers later learned the woman had purchased the car in September of 2019 but had failed to register it.
The initial damage to the property was estimated at $1,500. However, as Kitsmiller was backing away from the fence, LPD reported that her car accelerated at 20-30 mph and weaved down the alley. She eventually crashed into another garage at the end of the alley.
The estimated damage to the second garage was $5,000.
CRIME NEWS: LPD: 16-year-old punches police officer in the face
Kitsmiller refused to get out of the car, laughed at officers, and locked the car doors according to LPD.
Eventually, officers were able to enter the car and remove Kitsmiller from the Chevy. She continued to threaten and kick at the officers.
The driver was argumentative and was ultimately cited on several charges.