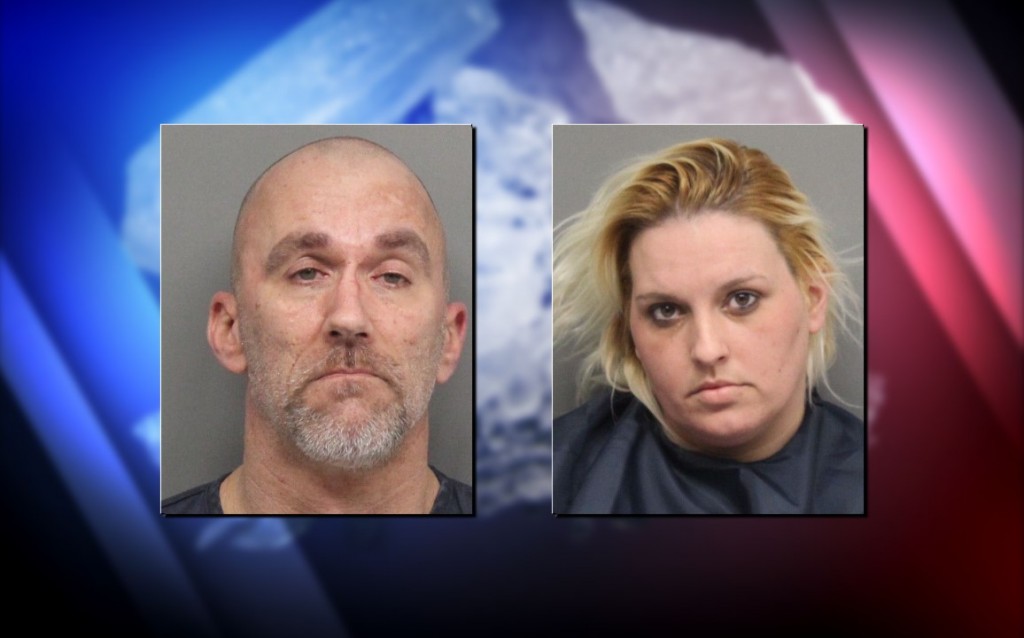 LINCOLN, Neb. (KLKN) — Officers with the Lincoln Police Department seize thousands of dollars of meth, found on one man's belt.
Tuesday morning, around 8:30, the Super C on 1700 "L" St. reported a white Toyota lingering in the area.
Officers arrived to find two people passed out in the running car, later identified as 46-year-old Daniel Zeiger and 33-year-old Lacy Northrop.
Once they woke up, an officer noted a pouch was spotted hanging off Zeiger's belt. In it was more than 31 grams of meth, which has an estimated street value of $2,500. About $2,000 in cash was also found on his person.
Continuing their search to the vehicle, 64 cyclobenzaprine hydrochloride pills, a scale, syringes, a small amount of marijuana and suspected meth were seized.
Both Zieger and Northrop were arrested for multiple drug charges.