Calling all dog owners!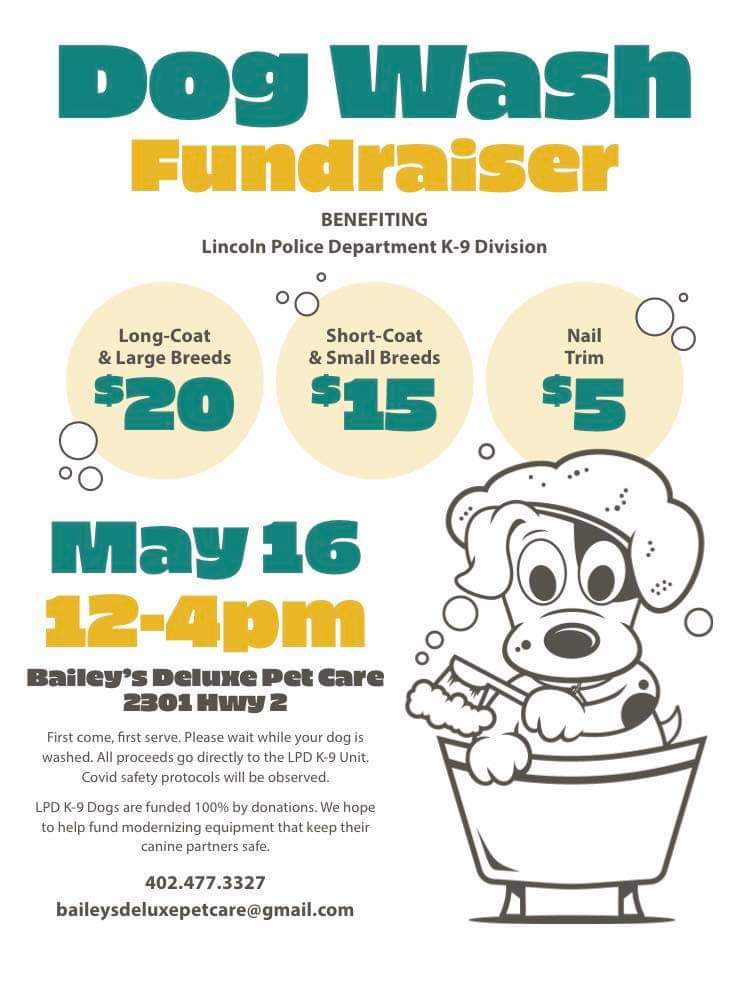 LINCOLN, Neb. (KLKN) – Bailey's Deluxe Pet Care is holding a dog wash fundraiser this Sunday to raise money for the K-9 Division of the Lincoln Police Department.
The dog wash will be held from 12 p.m. till 4 p.m. at Bailey's Deluxe Pet Care (2301 Highway 2). Prices vary on size of dog, but all are welcome. The event is first come, first serve and COVID-19 safety protocols will be observed during the fundraiser.
SEE ALSO: VIDEO: 5-year-old donates savings to Wisconsin K-9 Unit
All proceeds go directly to the LPD K-9 Unit, which is funded 100% by donations. Bailey's hopes to help fund modernizing equipment that keep their canine partners safe.