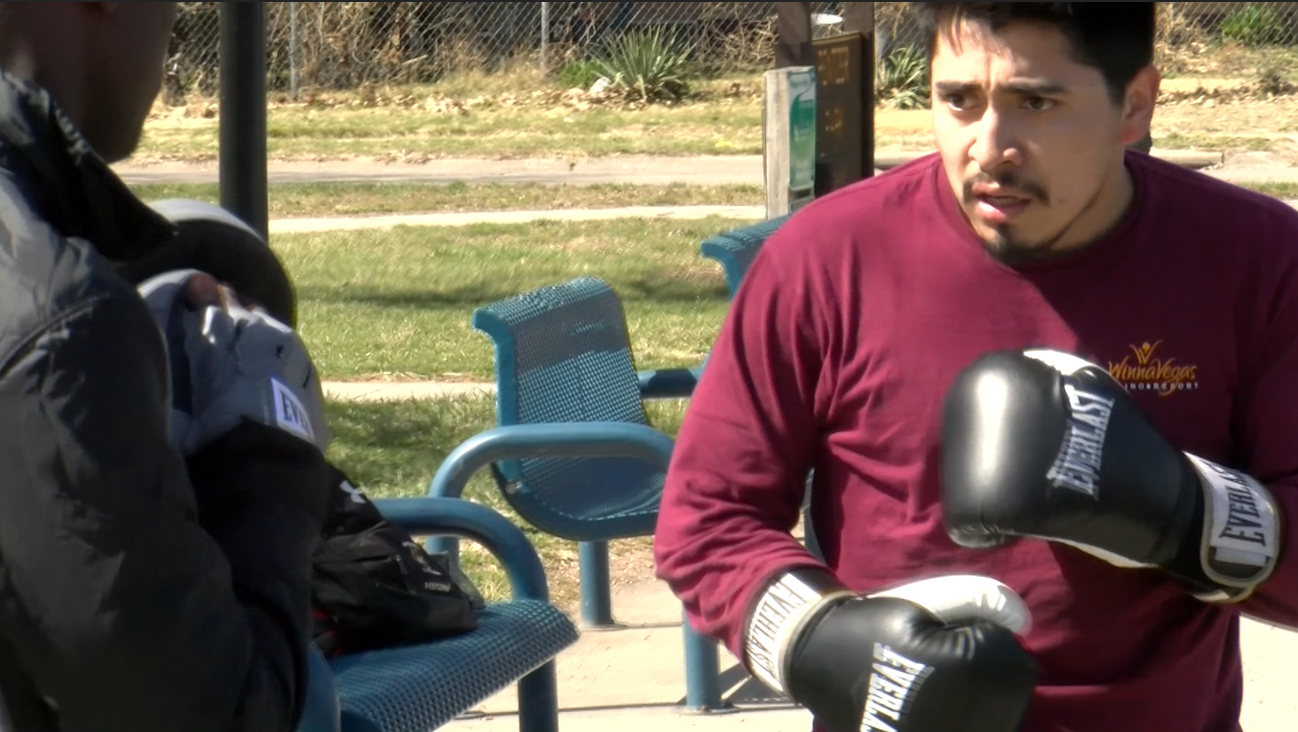 "This fight coming up is going to be definitely 100% dedicated to my coach."
LINCOLN, Neb. (KLKN) – In November, Lincoln's boxing community lost an icon when John Kuebler, affectionately known as Coach Kueb, passed away due to COVID-19.
Next Saturday, Lincoln's Ginno Montoya will be fighting for the first time since his coach's passing.
"We all were hurt when we found out that he passed away because of COVID," Montoya said. "It was heartbreaking to us."
Montoya trained with Kuebler for five years at Southside Boxing Gym in Lincoln.
"He was the type of guy to always keep us together as a family and support us and push us to become better at what we do," Montoya said.
Kak Ayaj, a former track and field athlete at Kent State who now trains as a mixed martial artist, describes Kuebler as a straight-shooter who worked to uplift and empower young people, helping them find a purpose in life.
"He was a very straightforward individual," Ayaj said. "He didn't try to beat around the bush. He told you as it is, whether you like it or not, very tough on you. [He was] that father figure, per-se, that other kids didn't have."
Montoya will be boxing in Grand Island next Saturday. He says he will take the lessons his coach taught him with him into the ring.
"He is a big inspiration to me, not only as a boxer, but as a friend, and even as a dad figure," Montoya said. "This fight coming up is going to be definitely 100% dedicated to my coach."
Montoya is scheduled to square off against undefeated Luis Avila at the Heartland Events Center in Grand Island. The event begins on Saturday, March 27 at 8 p.m.