The week-long event wrapped up on Sunday. Members of the Junior League wore the same black dress for five days in a row.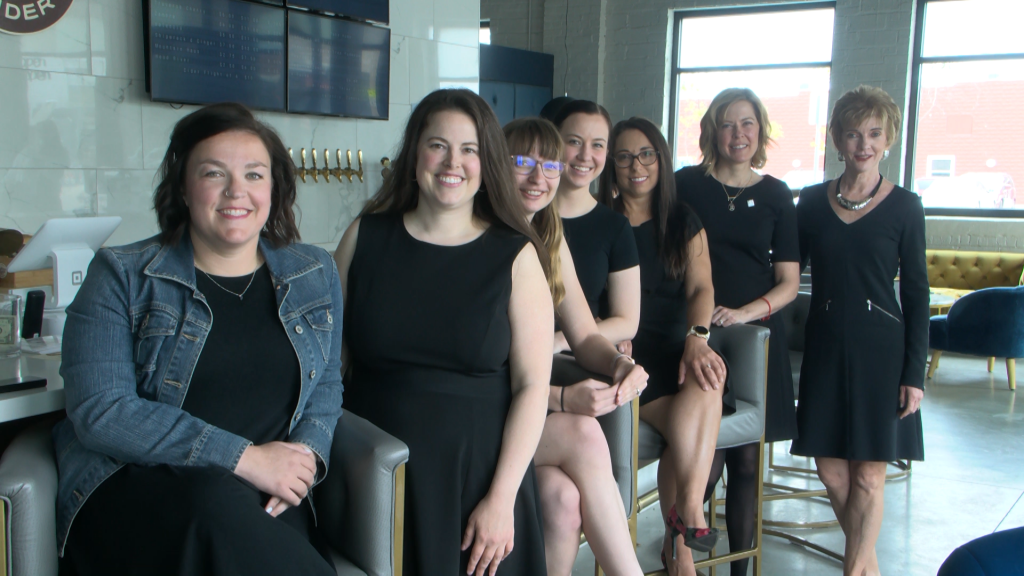 LINCOLN, Neb. (KLKN) – The Junior League of Lincoln held its annual Little Black Dress Initiative this week.
"It's a campaign for the Junior League overall that really raises awareness about poverty issues locally in our communities," member Jen Bonzheim-Lattig said.
The initiative was founded in 2014 by the Junior League of London. The week-long campaign harnesses the power of social media to illustrate the restrictions poverty places on choices, opportunities and access to resources. Advocates wear one black dress for five consecutive days to help spark conversations.
Here in Lincoln, members partnered with local restaurants, bakers, breweries, wineries and bars throughout the week. The group helped raise funds for the initiative, and drive sales for local businesses.
"We knew that with raising money for the Little Black Dress Initiative, we also wanted to support our community as a whole," member Katherine Lacy said.
The Junior League of Lincoln is a nonprofit organization of women who are committed to promoting voluntarism, developing the potential of women and improving communities.
"It's also a great opportunity to meet other women who are looking for the same goals and form some life friendships as well," first-year member Mattie McIntosh said.
Members encourage the community to support the nonprofit for Give to Lincoln Day. For more information on the league and initiative, you can visit the Junior League of Lincoln website.