When the FitLot at Woods Park opened up in May, people attending the classes at the outdoor workout structure were excited just to be around others once again, let alone get a good workout in.
The FitLot was constructed through a grant from AARP to build one of the structures in each state. The one in Lincoln is the first in the state. The grant also funds free classes hosted there three times a week with a certified fitness instructor, F Street Community Center learning center supervisor Mary Johnson said.
"The first class that we had … people were just so happy to see other people," she said. "In fact, there were jokes about everyone wanting to hug each other."
The timing of the FitLot opening in May coincided with when people were starting to feel more comfortable being in groups again, especially outdoors, Johnson said.
"It is a way to be around other people in a group, which people have really, really missed, be exercising, people really missed that, and everyone is outside," she said.
The FitLot is billed as the largest outdoor workout structure in Lincoln. It's built for circuit training and replicates many popular machines seen at indoor gyms such as an elliptical trainer, hand cycle, chest press and stair stepper. The structure sits on a soft-rubber surface under a large shade.
Johnson said attendance at each FitLot class session has been at or near the limit of 15 people.
Funding from AARP is covering the cost of holding the classes through spring of next year, but Johnson said the Lincoln Parks and Rec Department would likely continue the classes if community interest remains.
While the project is funded by AARP, the FitLot is open to adults of all ages, Johnson said. People are welcome to use the equipment at any time during the day. Each piece of equipment has a QR code on it that when scanned will pull up information on how to use it, she said.
Kelly Hartz said he uses the FitLot 3-4 times a week. He utilizes the equipment for exercises such as step-ups, pull-ups, push-ups, squats and different stretches.
Hartz said he's found the equipment to be durable and enjoys getting to work out outdoors.
"It's good to be outside, because you get the sun on top of everything else, and I like nature," he said.
People of all ages utilize the structure, Hartz said, and he sees it as a beneficial addition to Woods Park.
"I see kids out here, and then I'll see people that are retired get on the stepper or the elliptical," he said. "It's good for everybody. Even though it's sponsored by AARP, it's benefited the community, I think, in general."
Photos: FitLot at Woods Park
FitLot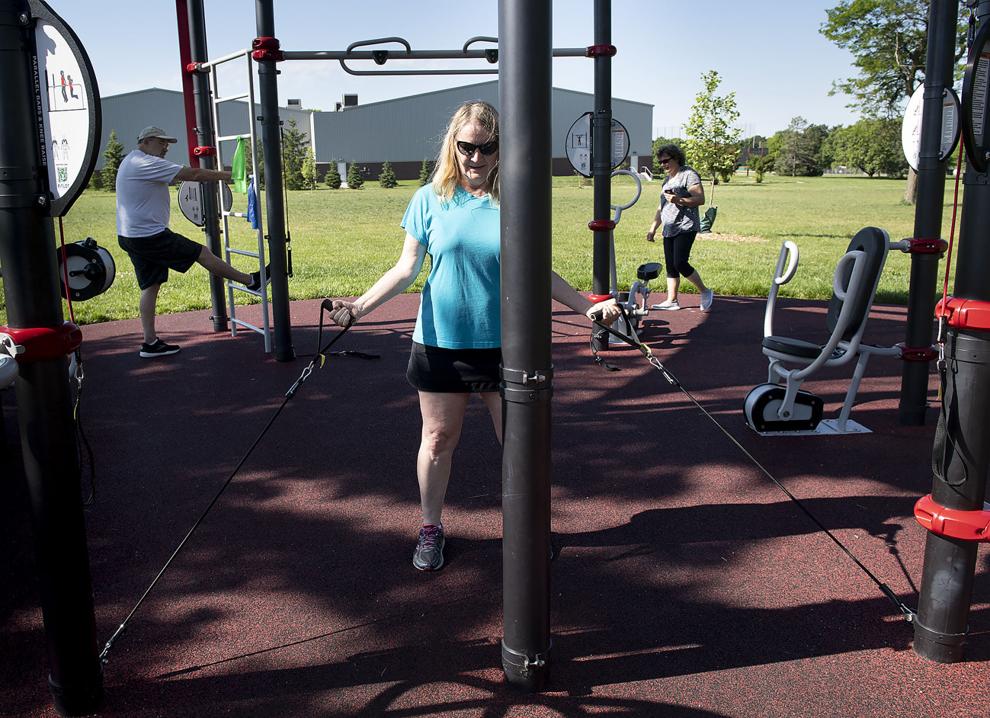 FitLot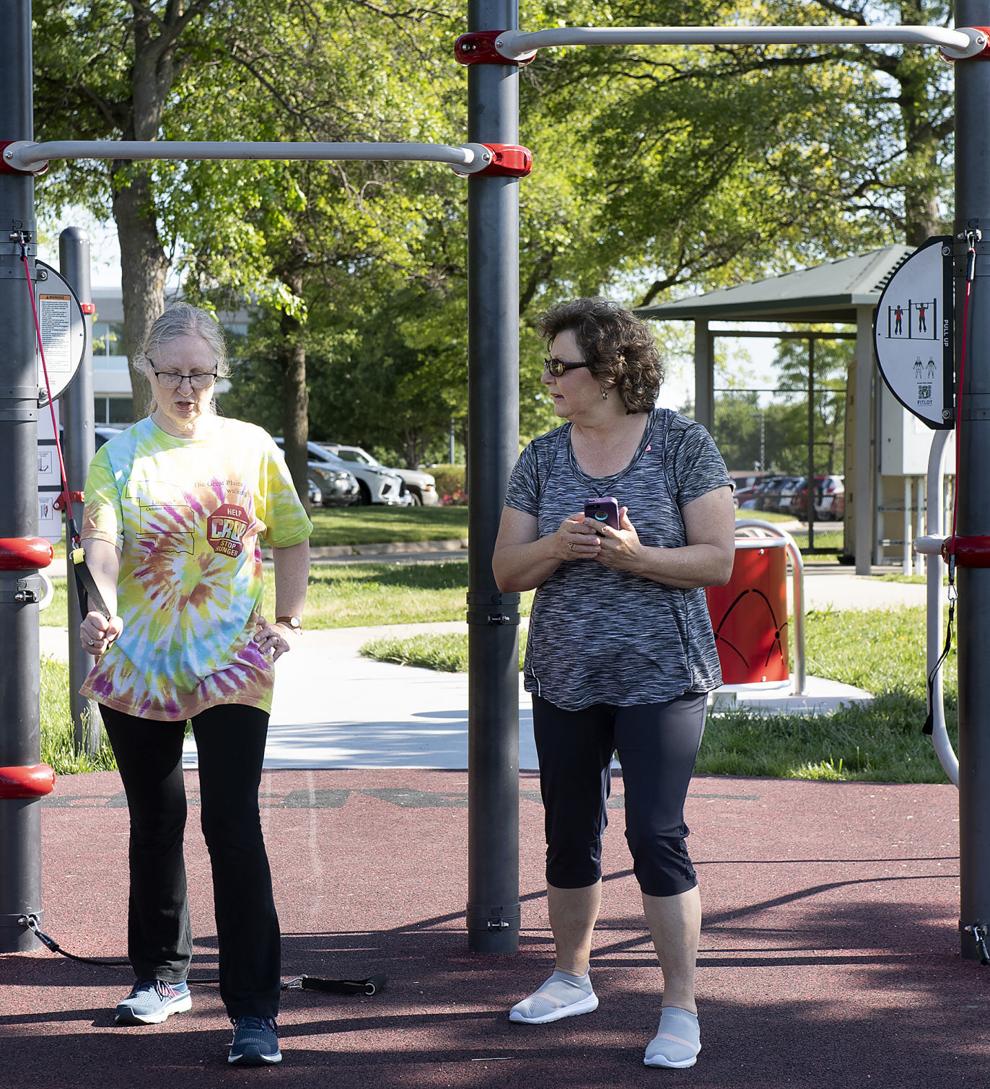 FitLot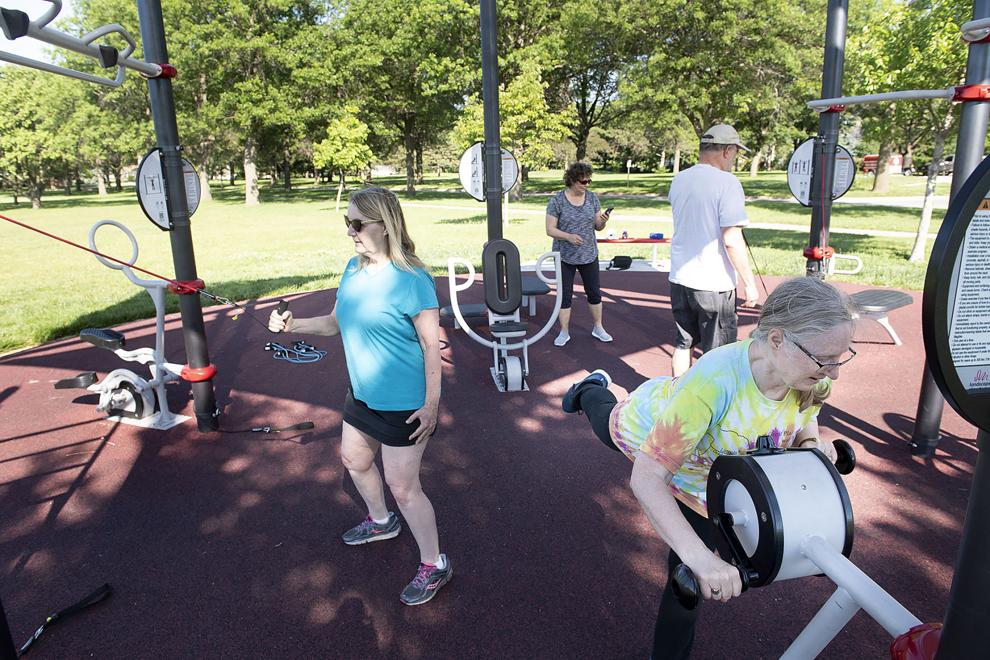 FitLot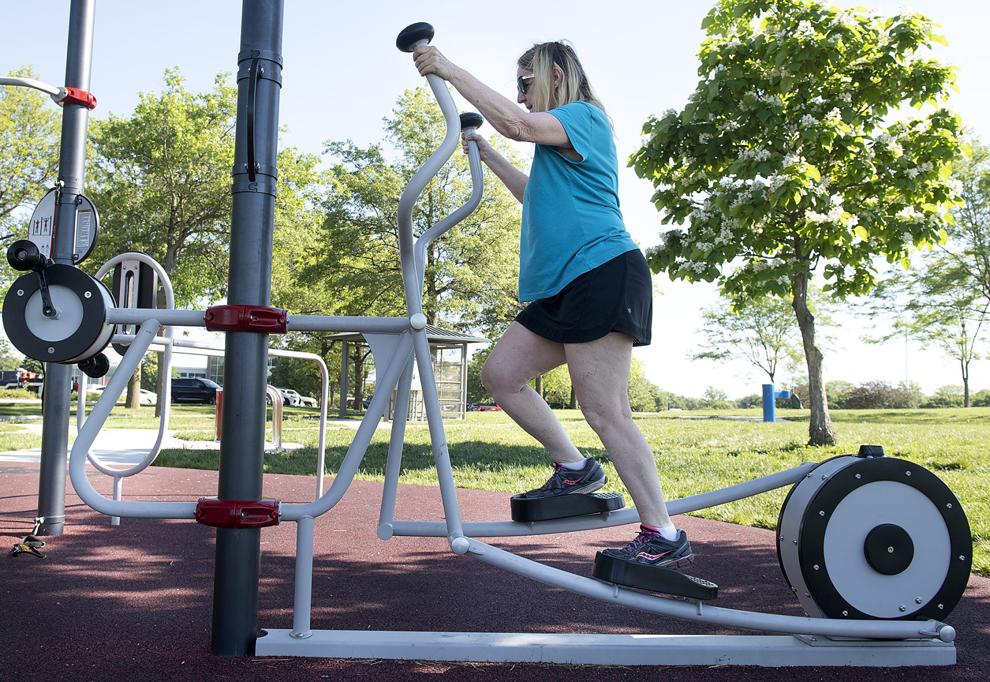 FitLot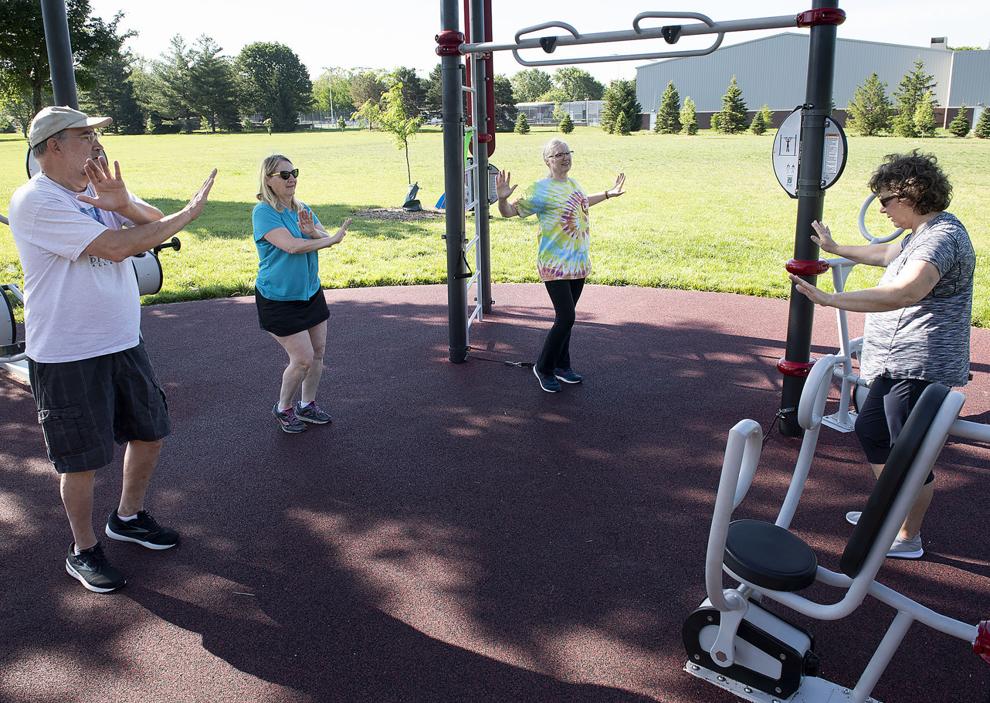 FitLot
FitLot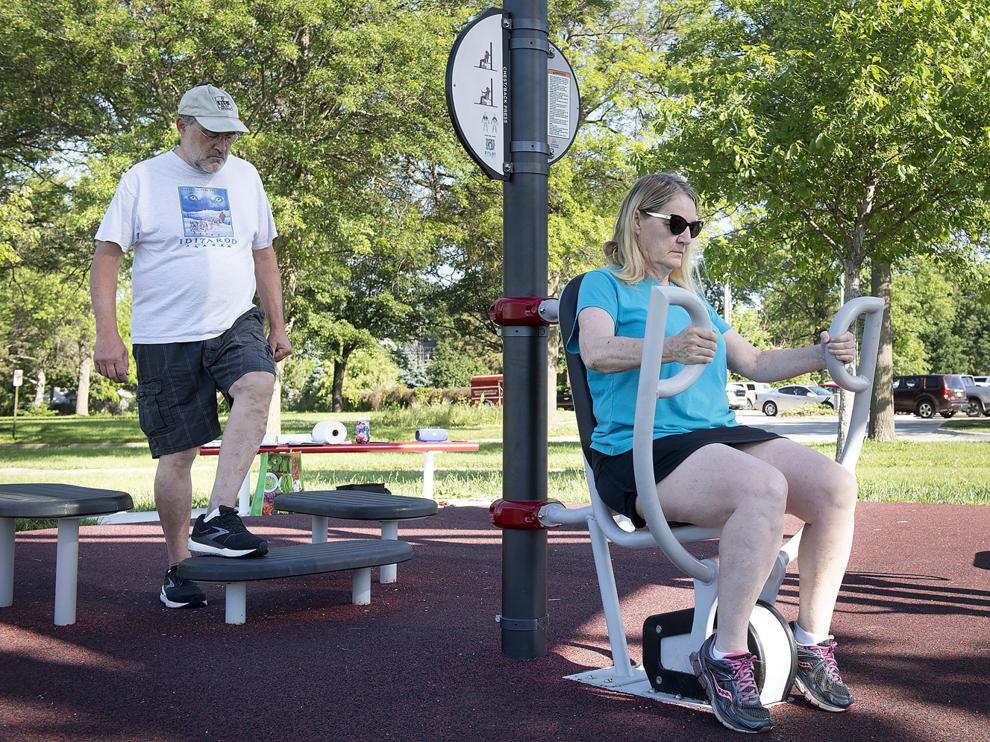 FitLot