Her dad was in the Air Force — with top-secret clearance — and the Moore family saw the world before landing at Offutt Air Force Base in 1967.
After her parents divorced and her dad was reassigned, Genelle and her big brother, Ron, and her mom stayed in Bellevue.
The girl who would one day rise to the rank of captain in the Lincoln Police Department — its first Black female officer — was walking home from junior high school one autumn day.
She wore her bumblebee jumper and stacked heels with stockings.
The walk was more than a mile. Quiet, like always in the middle of the afternoon.
He came out of nowhere, wearing a letter jacket from Bellevue High.
He was behind her. Calling her names.
"I thought, 'Wow, this is crazy,'" Moore remembered this week. "This had never happened to me before in Bellevue."
Looking back, she was thinking like a cop, even then.
"I was being a police officer, 'What if this? What if that? What am I going to do?'''
She turned at the elementary school, only a block from her family's apartment. She crossed the street. She was angry now.
Letter jacket guy stood of the other side of the street. She hollered across. If you think that, come over here and say that to my face.
She watched him take one step off the curb, and she bolted toward him. She broke a heel on a sewer grate. She kept running, grabbed his jacket and it went up over his head.
She punched him. Over and over.
"Don't you ever call me that again. Don't you call me a n*****".
It was a day of vindication, she says. "Not that it was right."
Moore told that story to a group of middle school students a few years ago. And she told them this: What I did was wrong. I could have had a criminal record for that.
Moore never saw the boy who taunted her again. She would go on to graduate from Bellevue High. Homecoming queen. Class president her junior and senior years.
She played bassoon and clarinet and tenor drums in the marching band. When Title IX passed, the strong athletic student played basketball and volleyball.
"I was busy," she says. "I wasn't home much."
She wanted to be a PE teacher when she headed to Lincoln and the University of Nebraska. And she wanted to make a difference, too.
She worked for a time as a guard at the state penitentiary, making connections with inmates, driving her Kawasaki KZ 440 LTD. She thought hard about joining the Army, thought she'd be good at recruitment.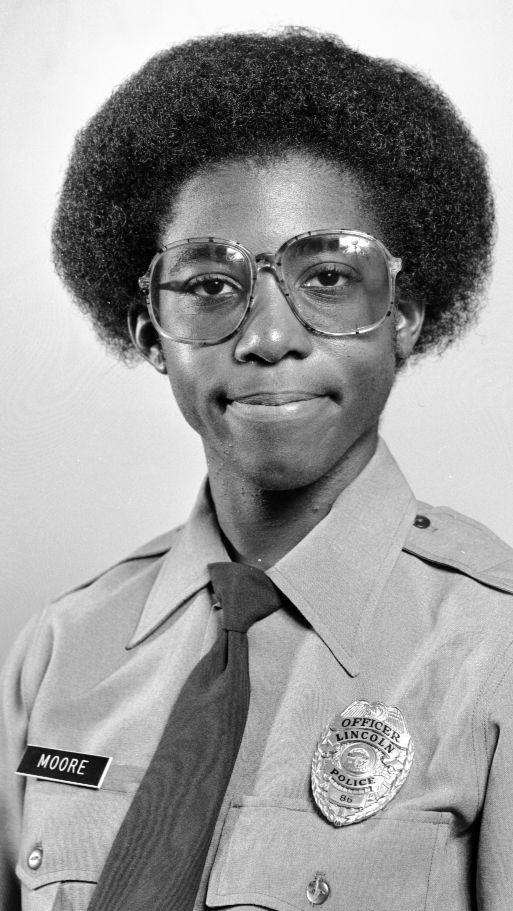 She became a police officer instead.
"I thought I could help with the Black community. It helps to see somebody in a position of power, wearing a police uniform who is the same color as you."
Moore wasn't the first woman at LPD when she came on board in 1982; at least two female police officers — including Capt. Joy Citta — preceded her when she was hired by Chief Dean Leitner in the early days of affirmative action.
"There were quite a few old-school police officers then, so the double whammy with being Black, I just had to pick my battles, because I wanted to remain employed there."
Members of the small cadre of female officers were thick-skinned, she told a Journal Star reporter in 2001. "We believed we belonged, and no one was going to push us off course."
Moore stayed on course the night a drunken party on Potter Street got out of control. Someone discharged a gun. Officers arrived and settled things down.
Afterward, she sat filling out a report at the old police station on 10th Street. Other officers were doing the same.
She heard a voice call out from the other end of the room: Genelle, where do your people eat breakfast?
She took a breath. She considered her colleague's question. She answered: My people eat at the same place your people eat breakfast.
Then she went back to work.
Years later, when she was Personnel Sgt. Moore, that officer's name came up in an official complaint about racist comments he'd made in a parking garage.
"I felt like, all's well that ends well."
From the start of her service, Moore had goals.
"Being in the police department was not a flash in the pan, I was there to work my way up. To be an example and to respect the Lincoln Police Department."
Moore worked third shift as a street cop. She worked as an investigator in the Youth Aid Division, now called Family Crimes. She was a field training officer. Lincoln's first female motorcycle officer. She was a street sergeant. A personnel sergeant, hiring and training officer. She rose to the rank of captain. She ran the Northwest Team for five years. She spent her last five years as captain of Personnel and Education.
She was a finalist for police chief in 2016.
Yes. She worked her way up.
Otelia Louise Freeman met John Thomas Moore in high school in Durham, North Carolina.
In the segregated South, her mother's childhood neighborhood was called Hayti.
"They called it 'Haiti.'"
Her father grew up by the railroad tracks, poor, raised by his grandmother. Grandma was strict.
"He was a chief master sergeant, and he ran his family like that."
The Moore family went where the Air Force sent it. Places like Japan, Turkey, Texas. It fit her outgoing personality, Moore said.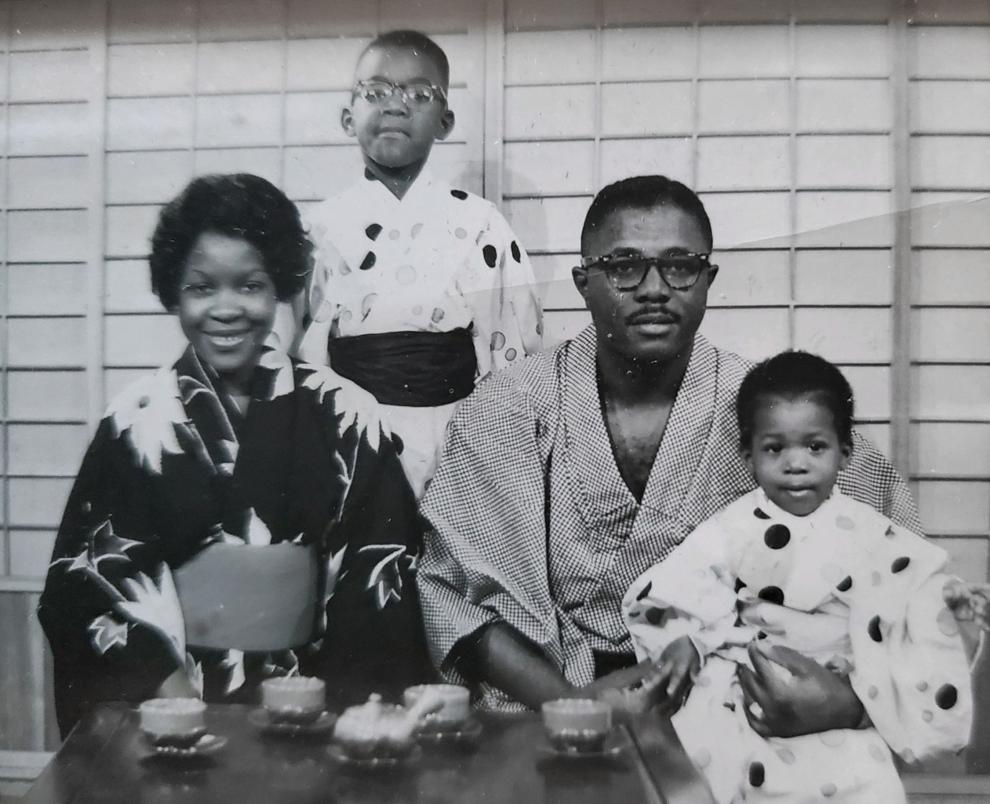 "We were sad about leaving our friends, but we always looked forward to a new life adventure and meeting people."
Her mom was Pentecostal with a strong faith that always found them a church. And even if they were the only Black family in the pews, they were there.
Her father taught Moore and her brother responsibility, respect, the value of hard work. When Moore gave the keynote address at Lincoln's Martin Luther King Breakfast in 2019, she called her father her transformer.
"He would say, no matter your job, even if you are a trash collector, you will do your best."
The parents shielded their daughter and son from racism in their growing-up years.
But sometimes it was hard to hide. There was the trip to Six Flags Over Texas in the '60s. The family lived on the base in Wichita Falls, and her dad made motel reservations over the phone to stay in Arlington.
"We went to check in before going to the park," Moore said. "When they saw us, they said there was no room for us."
There was no outward emotion from her parents, she said. They went to the park, rode the rides and made the two-hour drive home, their mini-vacation cut short.
"I was aware that outside the Air Force base, it was a different world," she said. "It was disheartening."
And then there were the trips to visit relatives in Durham, packing their meals, only stopping for gas at predetermined places. Watching her mother sit up in the motel room at night with a chest of drawers pulled across the door.
She lost her mom in 2005, her older brother in 1997. Her dad died last year.
Her brother — nicknamed Bubba — would always sing the theme song to "Hill Street Blues" when he saw her.
Her parents were proud, she says, seeing her in uniform, in a job that represents character and integrity.
"They were both over the moon, I'd say."
Moore retired from the police department in 2017 and took a job at Lincoln Public Schools. Her business card says human resources specialist and background investigator. She checks people out when they apply for jobs, hires campus supervisors and assistant coaches.
She turns 63 this month. She met her partner, Teri Roberts, 22 years ago at church. They live with their yellow lab, Lola, and their new cat, Gracie, a skinny, feral calico they first spotted in the backyard in December.
Moore is OM — other mom — to Roberts' son, Marshall Kunz, and his wife, Ming Chou. People are drawn to her, Roberts said. Animals, too.
She takes her father's advice — be the best at whatever you do in life — to heart.
"Even the most mundane tasks, like mowing the grass," Roberts said. "She does an outstanding job of mowing the grass."
She'll hand a homeless man money for breakfast. Pick up a starving kitten on an out-of-town excursion and find the closest vet's office.
"Her response to everything she can is to leave them better off than when she found them."
Roberts is retired now, after a career as the director of the Arc of Lincoln. She witnessed in her partner the 24-hour-a-day commitment of being a police officer.
"And when you also represent the Black community, it is a lot of weight to carry and she did it with pride and consideration."
When Moore retired, former Police Chief Tom Casady tipped his hat to her service. "Genelle was one of a handful of compassionate, empathetic, dedicated officers I was fortunate to have on my team," he told a reporter. "Genelle has been the conscience of the police department."
Moore finished her college degree with the urging of Casady.
"I highly respect him," she said. "I learned a lot from him."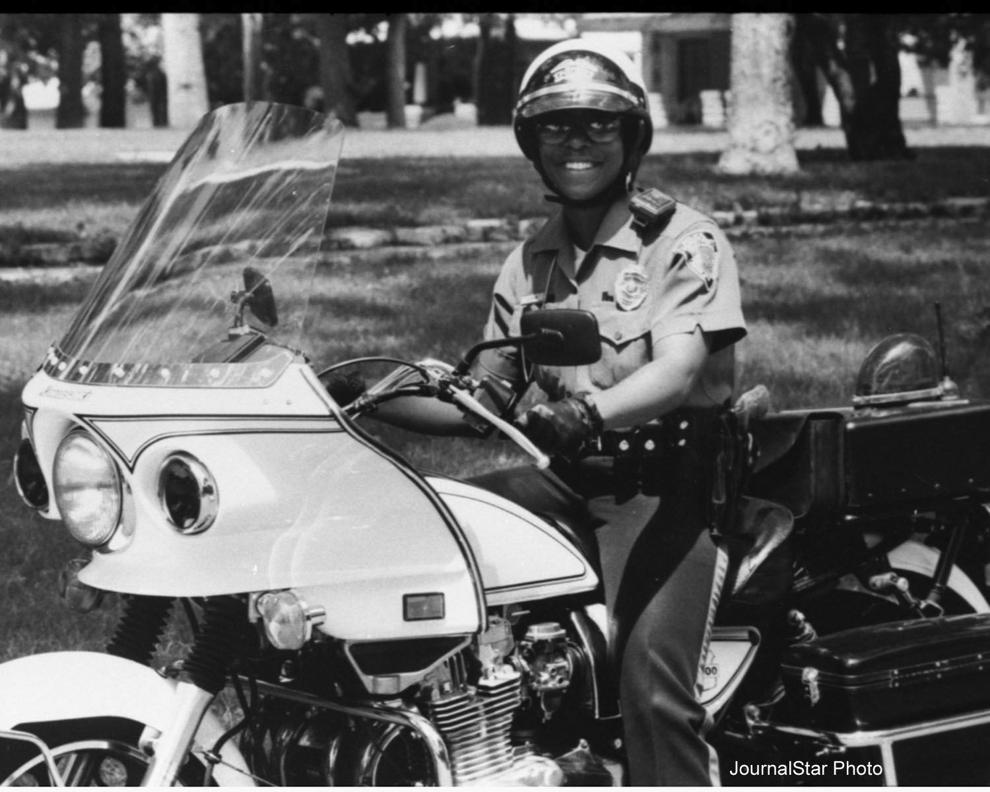 Chad Barrett said he learned a lot from Moore, who was his supervisor on the Northwest Team.
"She was great to work for," the LPD personnel detective said. "She was always supportive of me. She'd give you a suggestion without making it feel like she was telling you what to do."
She brought a different perspective as a Black woman. And that was good.
"Hopefully, we've learned a lot of things from that."
Tom Towle worked with Moore more than once during their long careers. In training, in personnel and hiring.
"We really worked hard at finding and promoting diversity in the department," Towle said. "I can't emphasize how much Genelle brought to that."
Moore hired Chassidy Jackson-Goodwin nearly 20 years ago. They first met when Moore came to speak at a middle school — the young girl thrilled to see a police officer who looked like her.
Moore told her to stay out of trouble and pursue her dream of being in law enforcement.
And Moore was there when she struggled to complete a run during her physical agility test during officer training years later.
"I was kind of giving up on myself," Jackson-Goodwin told a local TV station in 2019. "She was the one who actually finished the lap with me and said, 'You need to get through this, push through it …'"
Representation is important, Moore said. She hired a Hispanic woman, an Arabic woman, other women of color onto the force.
"Genelle is a person who truly looks to treat people with decency and respect," Towle said. "She worked hard to get people hired who felt the same way."
Moore watched the Black Lives Matter protests in Lincoln last summer on her television set at home. She saw them turn violent, and she thought of the day she walked home from school, that paradigm of anger and frustration.
And she watched officers she had helped hire, train and work alongside standing in front of the Hall of Justice, pelted with insults, water bottles, fireworks, incendiary devices.
She felt true sadness, she said. Later, she grieved for her police family.
"They signed on to make a difference. To be part of the solution and not the problem. They did not sign up to be handled by the public in that way."
Moore was a police officer for 34 years and 9 months.
She remembers being out on calls and her presence helping to calm the chaos. The Black woman in a blue power suit, calm, steady, fair.
When she was debating her path in college, she thought about ways she could use her physical education training. She told herself: I need to be part of something that makes a difference.
She figures it worked out.
"I think I was able to make a difference," Moore said. "I do."
SOME OF LINCOLN'S MOST INFLUENTIAL WOMEN
Judi gaiashkibos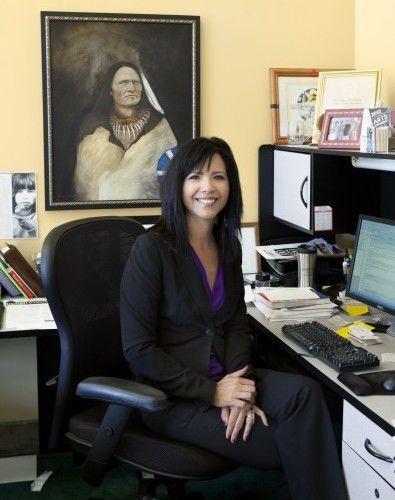 Anna Wishart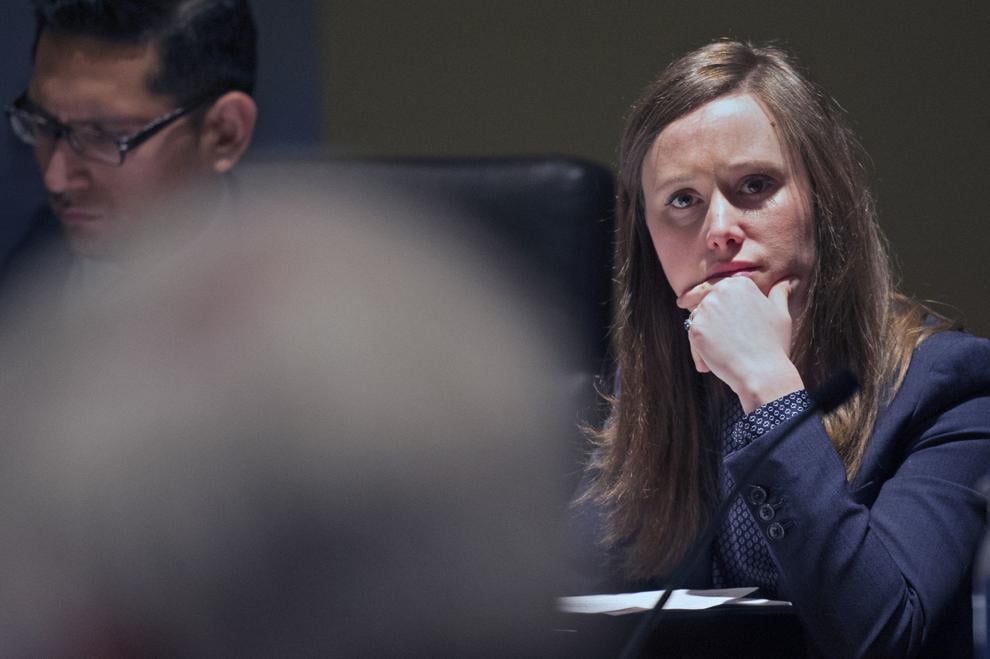 Connie Duncan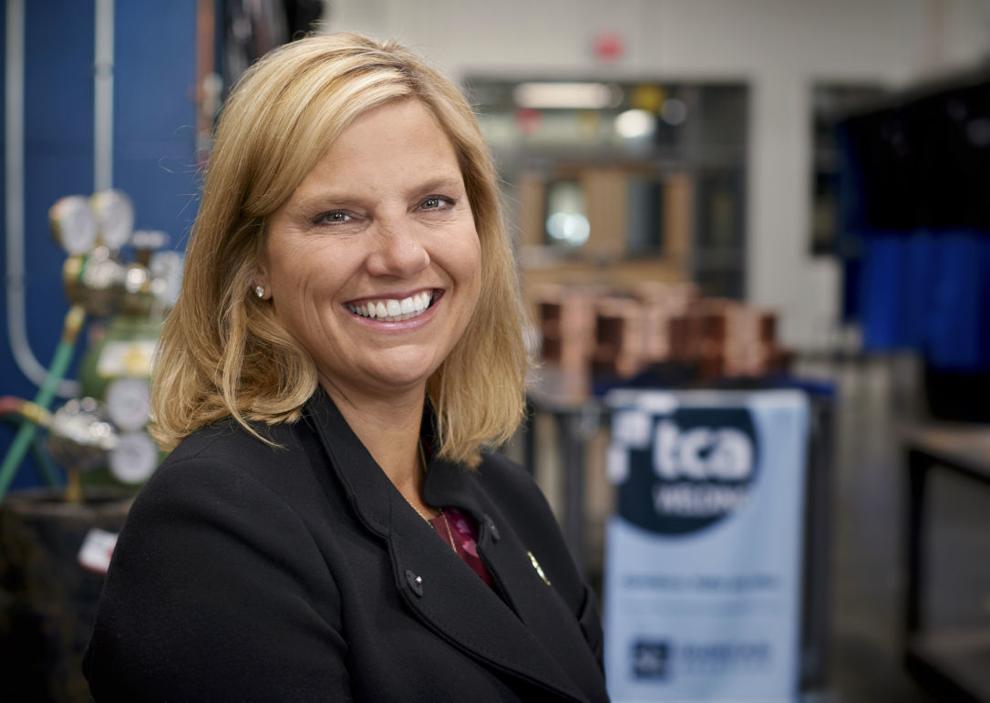 Cyndi Lamm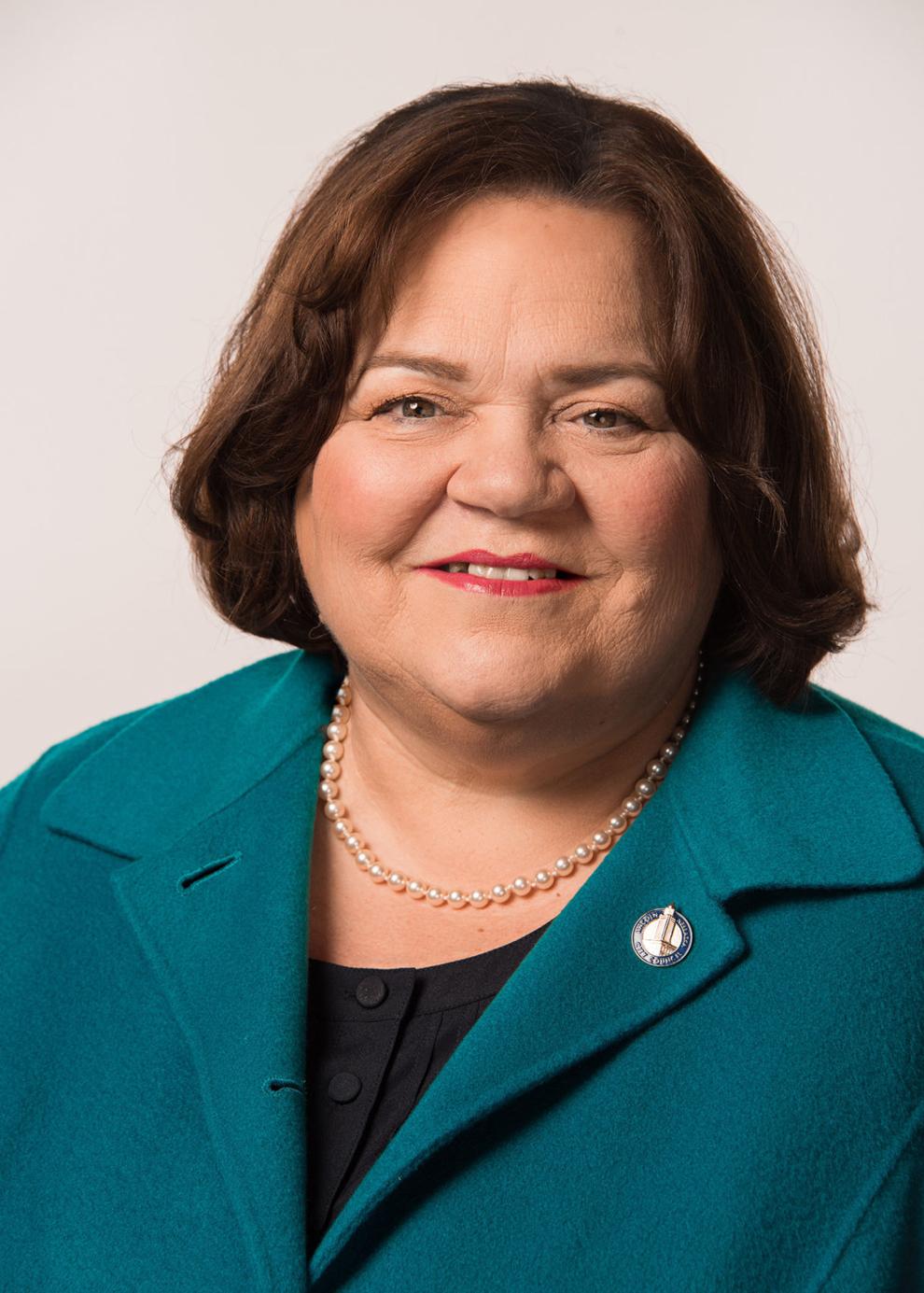 Leirion Gaylor Baird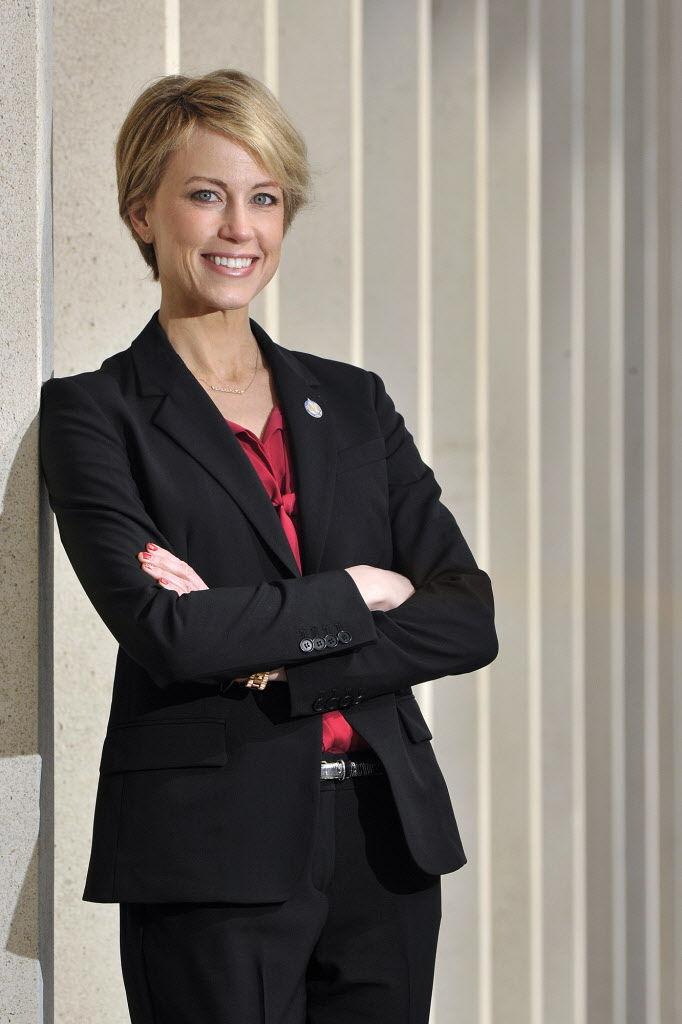 Patty Pansing Brooks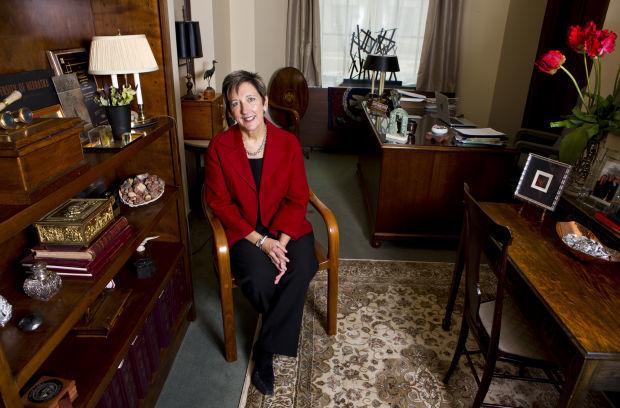 Liz Koop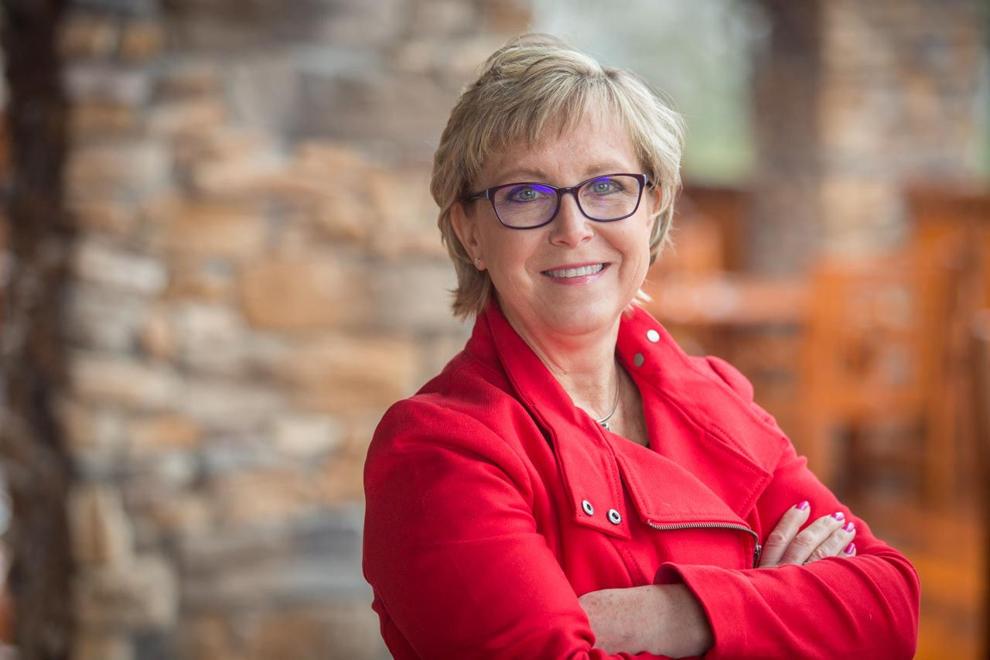 Kate Bolz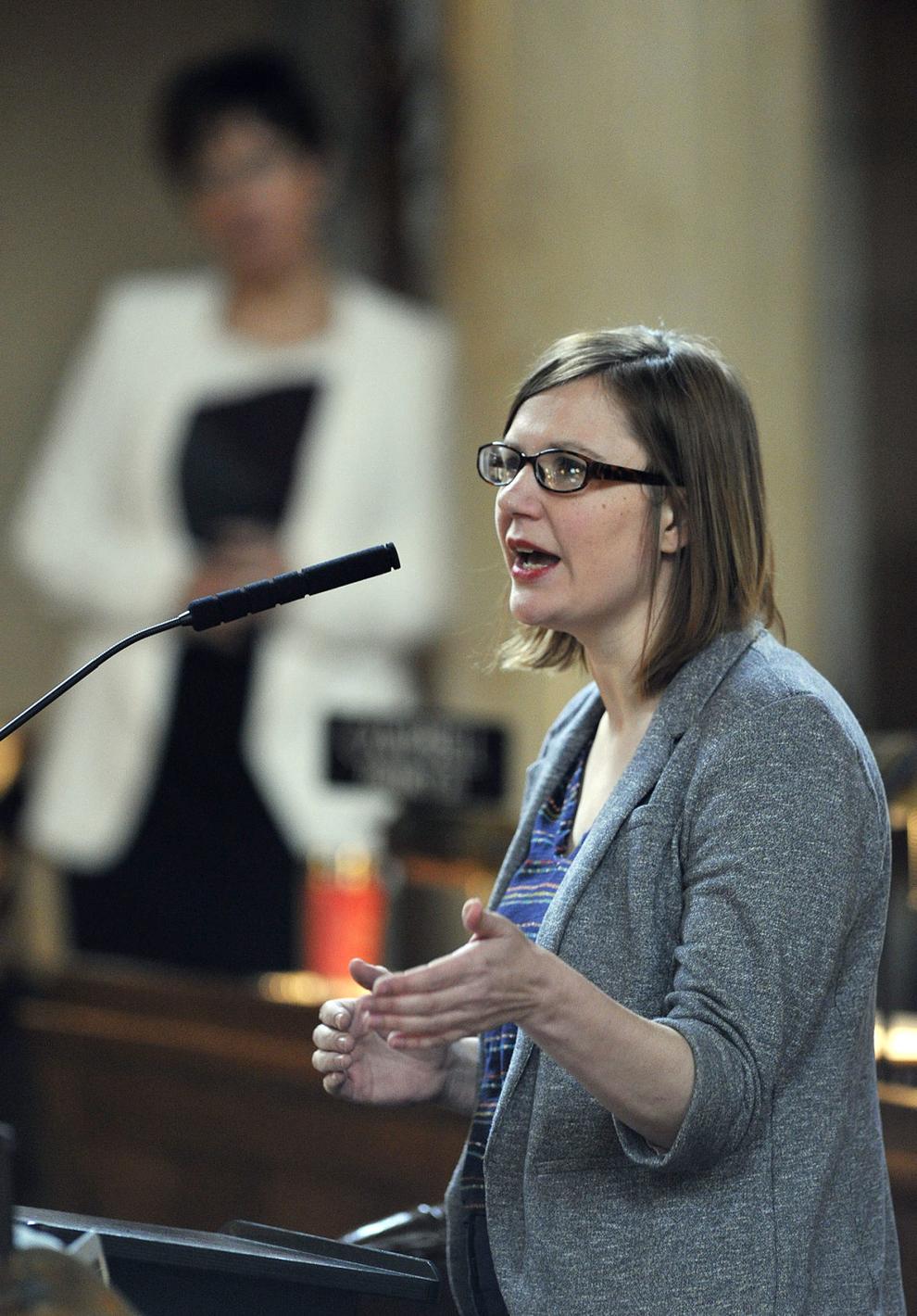 Liz Shea-McCoy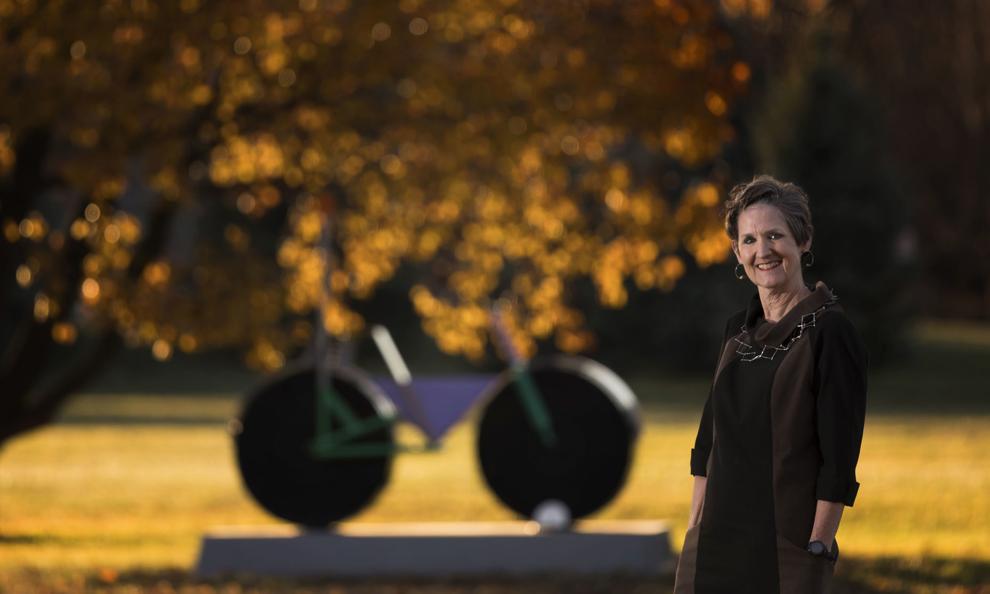 Genelle Moore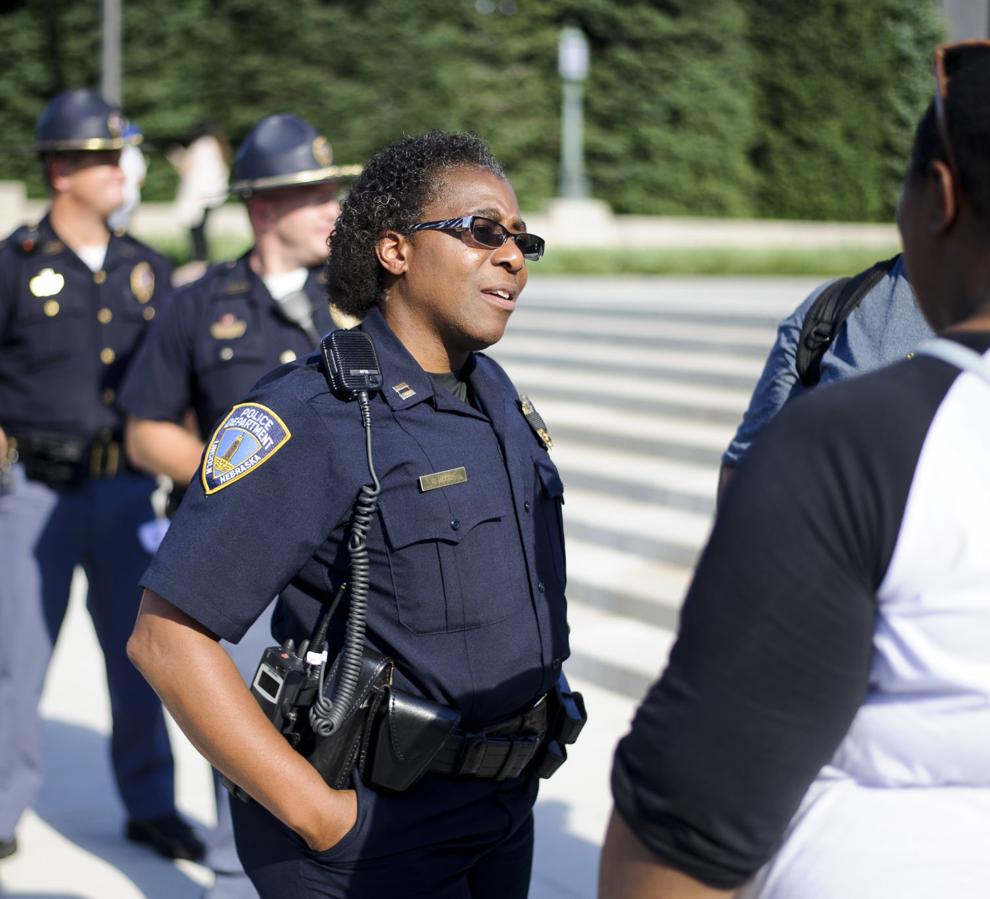 JoAnn Martin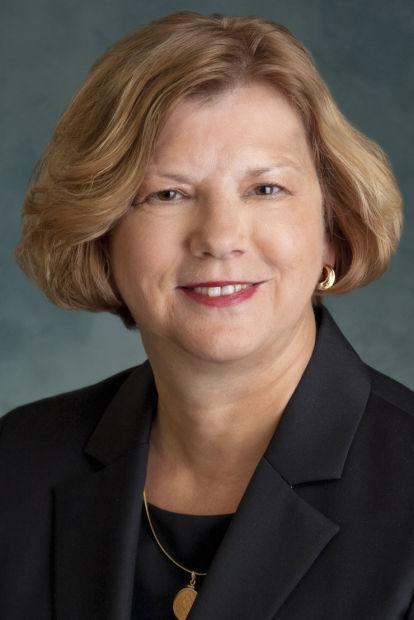 Suzanne Geist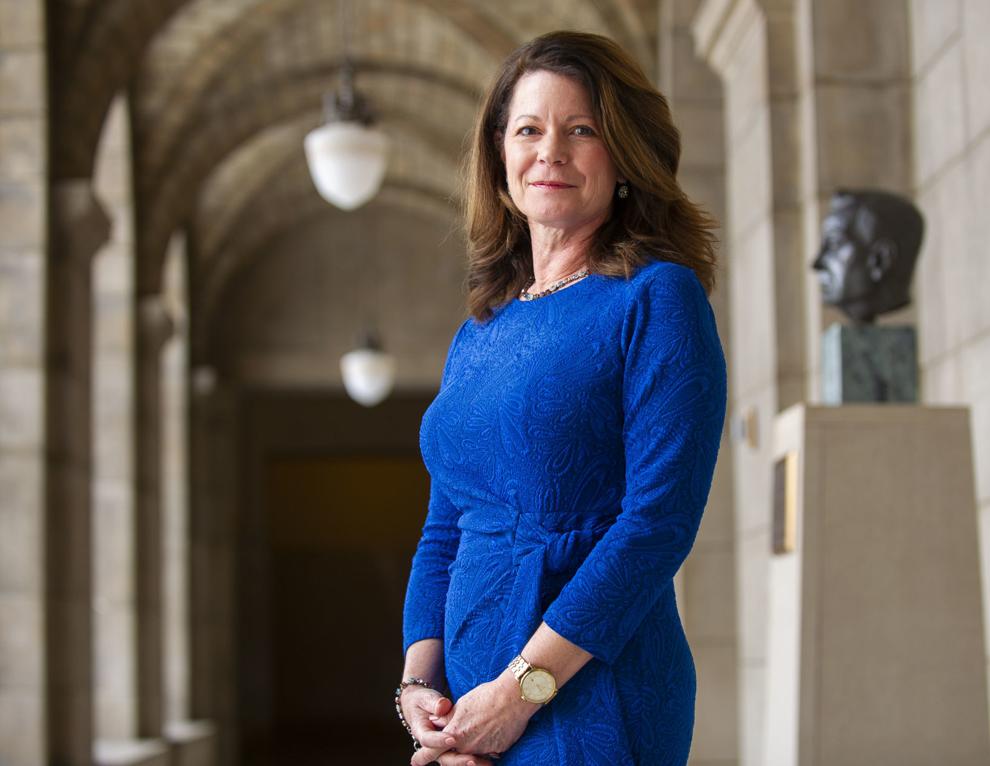 Julie Schmit-Albin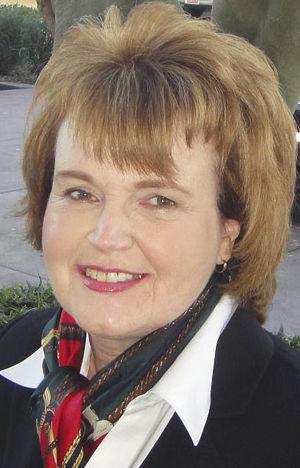 Angie Muhleisen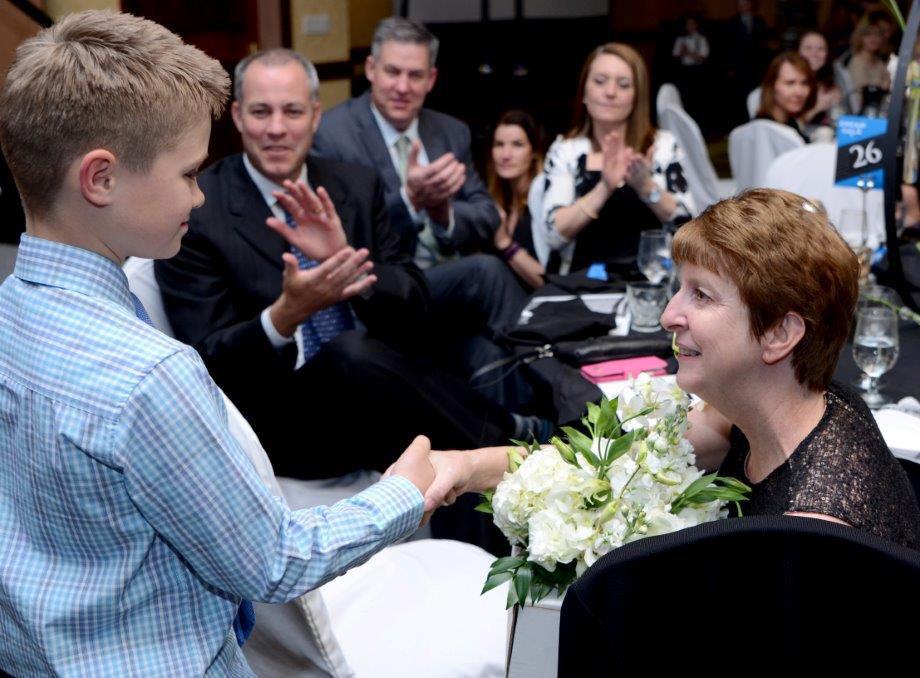 Kim Russel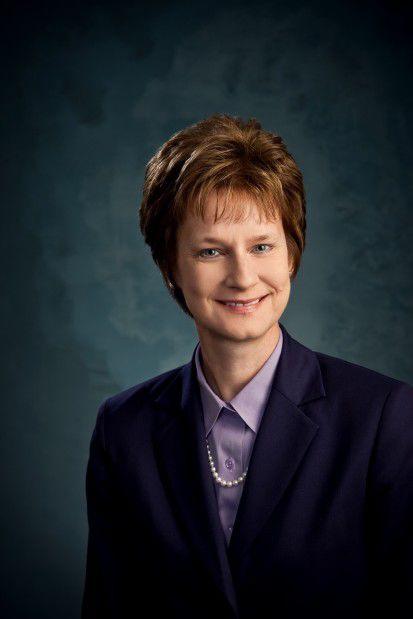 Mary Pipher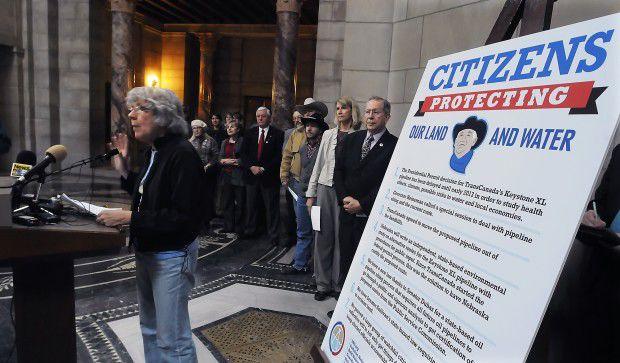 Barbara Bartle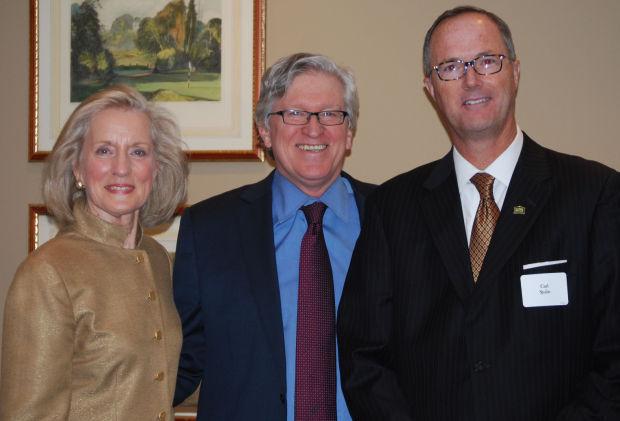 Miki Esposito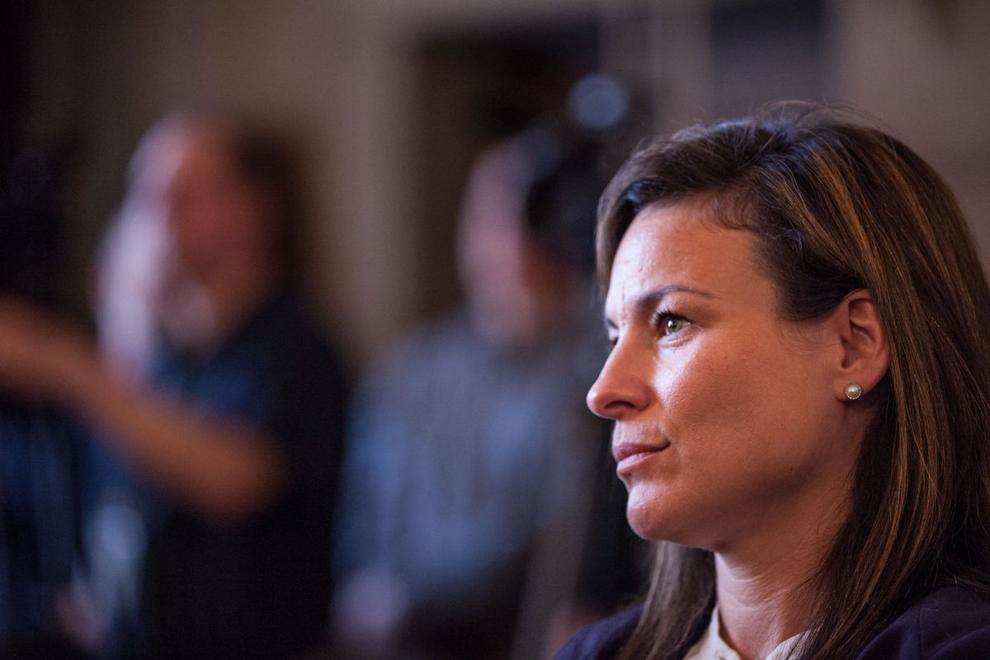 Deane Finnegan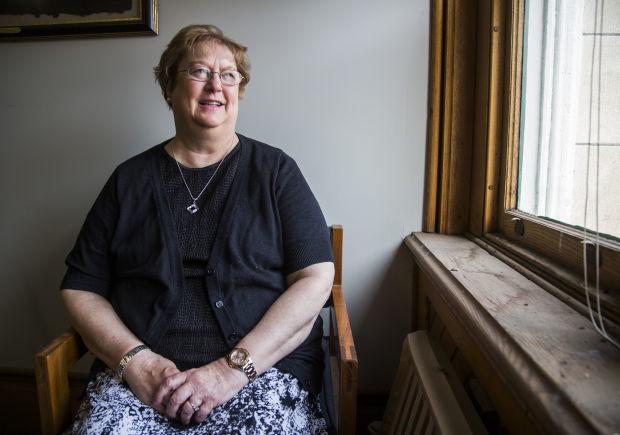 Danielle Conrad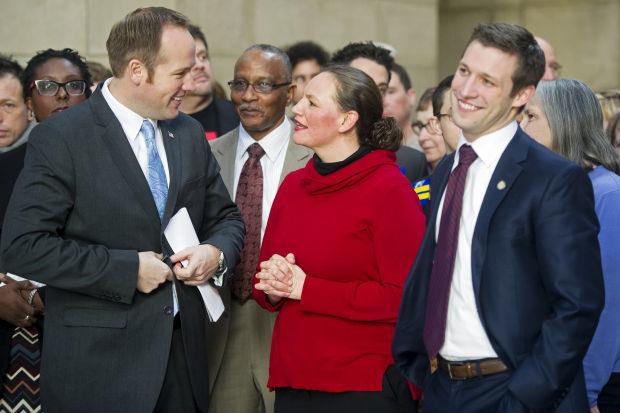 Deb Schorr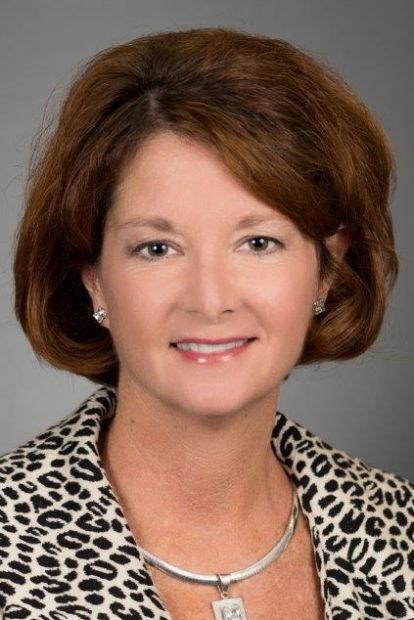 Lynn Roper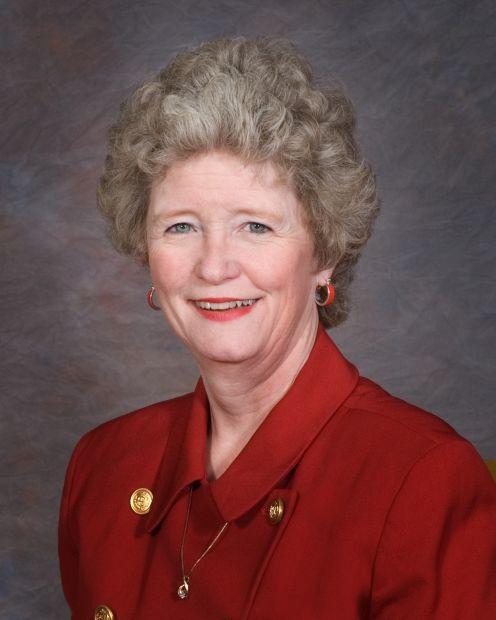 Barbara Baier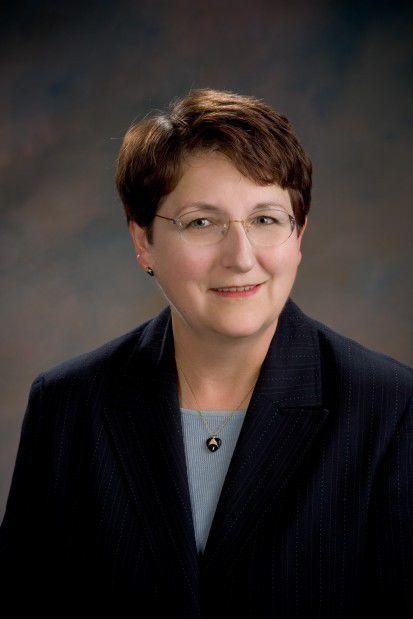 Wendy Birdsall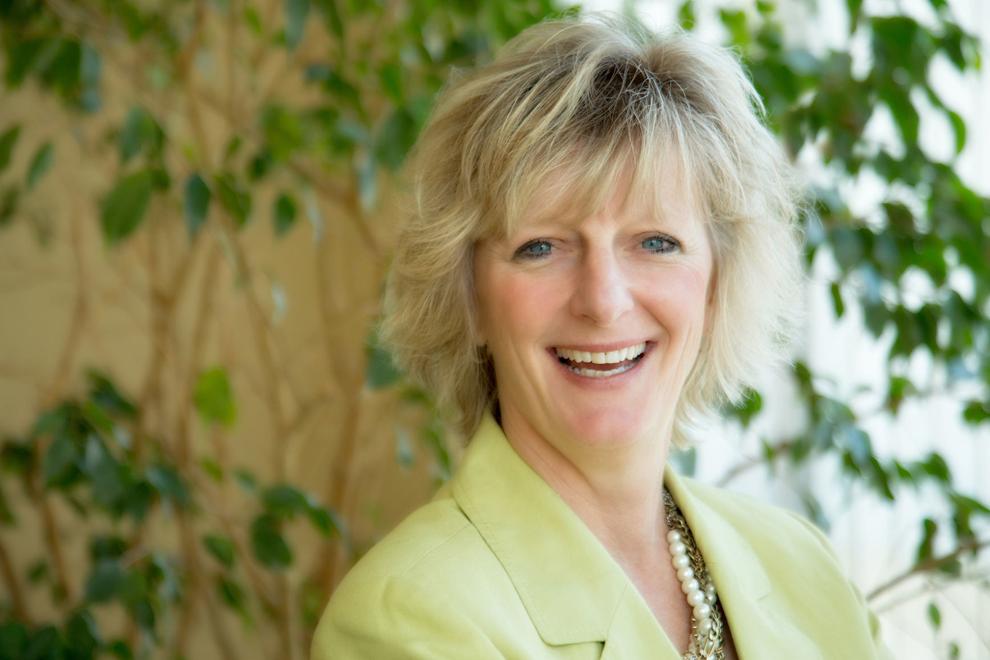 Jane Raybould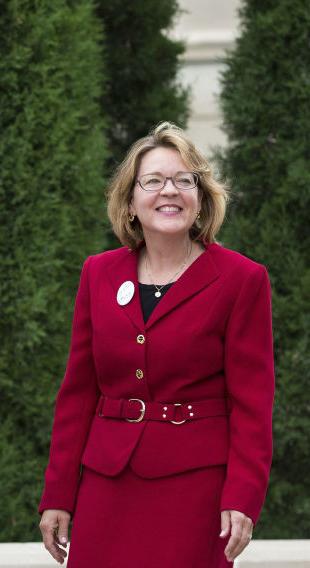 Kim Morrow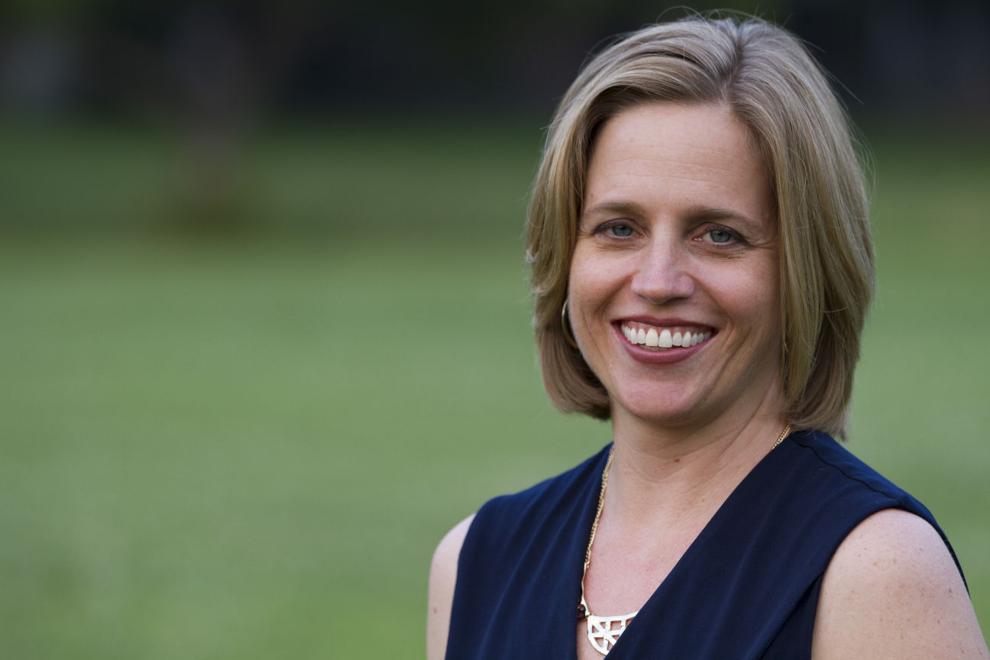 Jennifer Gutierrez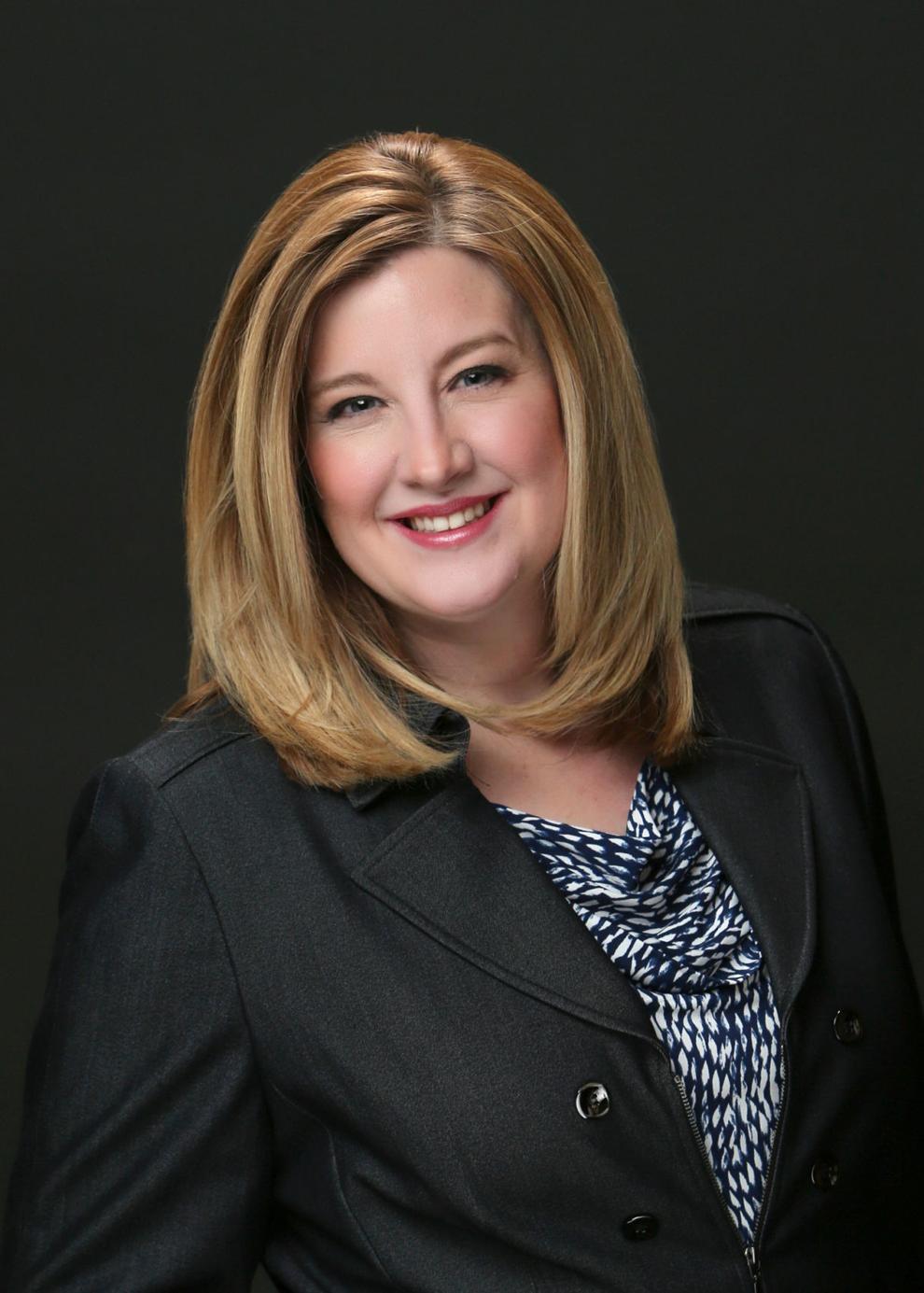 Beatty Brasch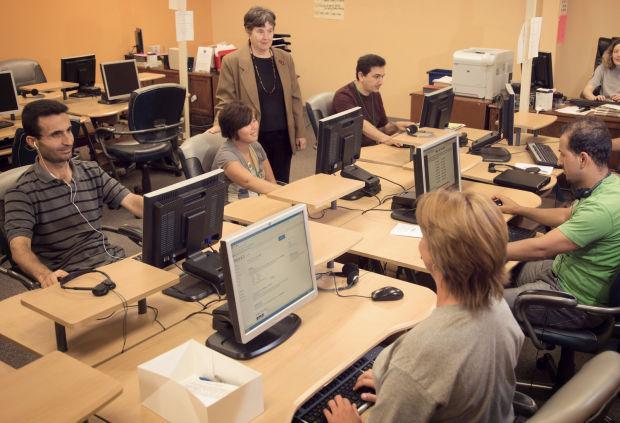 Alice Dittman