Cameron Smith's first rule for entrepreneurs and business people is to take risks and not be afraid of what the future holds.

And even if taking a risk leads to a failure rather than a success, celebrate that failure because, "that's how you get to great ideas," he told attendees at Thursday's virtual Economic Development Breakfast.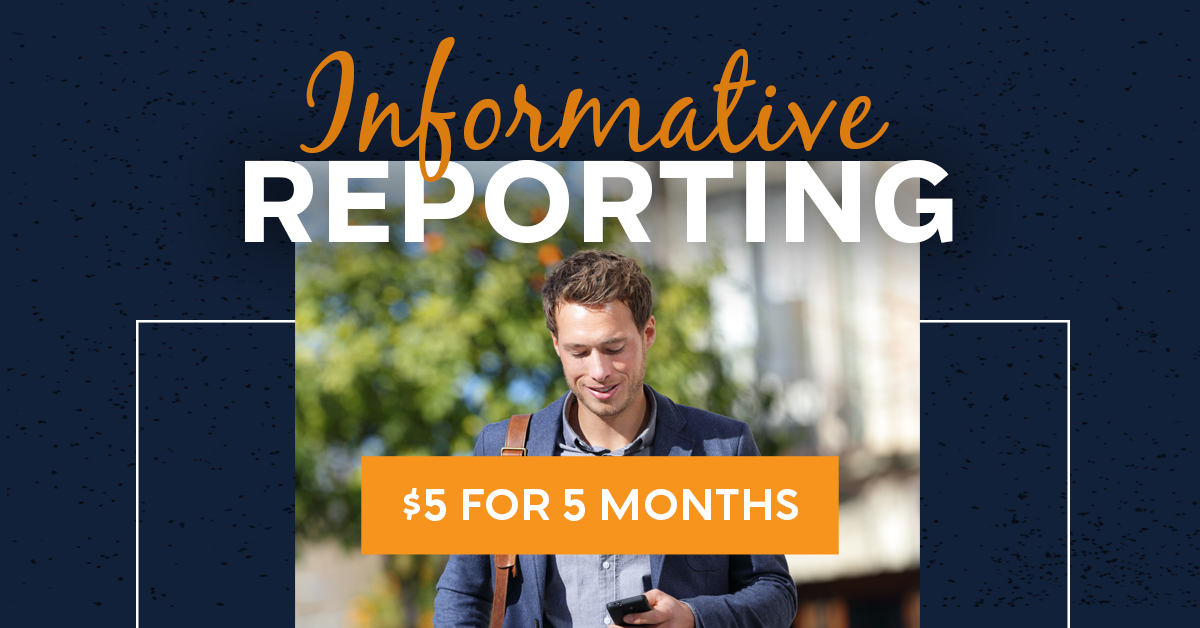 Smith, a Lincoln native who is now president of pancake mix company Kodiak Cakes, has lived that mantra.
It started in 2009, when the University of Utah graduate took a chance with the then-very small company.
As Smith tells the story, he met company founder Joel Clark in the company's offices, which at the time were in a rundown area of Salt Lake City near the city's homeless shelter.
The job of chief operating officer didn't pay much, but Smith said he liked the opportunity at what felt like a startup. The company had actually been around for more than a decade as a family operation, and at that point was doing nearly $1 million in sales annually.
That risk turned out to be lucrative, as three years later, Kodiak Cakes got a deal with Target to stock the product in all of its stores, causing its sales to triple.
The next big risk Smith took came in 2014, when he and Clark scored a spot on "Shark Tank," the ABC show where entrepreneurs pitch their companies in hopes of scoring an investment deal.
The pair garnered two offers but turned them both down because the investors valued the company much lower than what Smith and Clark believed it was worth.
"We were bummed that the sharks didn't want to do a deal with us," Smith said.
What seemed like a failure instead turned out to be a godsend, as the exposure from the show led to more interest in the product, and sales spiked.
Another risk that Smith and Clark have taken is to always be innovative with their product, even when riding the wave of success.
For example, shortly after the business boost from Shark Tank, Kodiak Cakes decided to launch Protein Power Cakes, the product for which it is best known today.
The pancake mix infused with 14 grams of protein per serving quickly became the best-selling pancake mix and has remained at the top.
But the company has continued with product innovations, offering microwaveable muffin and pancake products and frozen waffles among others.
Today, Kodiak Cakes does $200 million in sales annually and has nearly 100 employees.
"We were pretty scrappy in those early days," Smith said. "We still are."
Thursday's breakfast included the presentation of the first-ever Pat Haverty Memorial Award in honor of the former vice president of the Lincoln Partnership for Economic Development who died unexpectedly in September.
The award went to Rob Hanson, CEO of Monlith Materials, a company that relocated to Lincoln from California a few years ago and built a carbon black manufacturing plant near Hallam.
5 charts that show how the economy is doing in Lincoln and Nebraska
Lincoln-area unemployment rate over time
Lancaster County employment rate, by income level
Change in Nebraska small business revenue
Change in Nebraska small businesses in operation
Nebraska unemployment rates by county