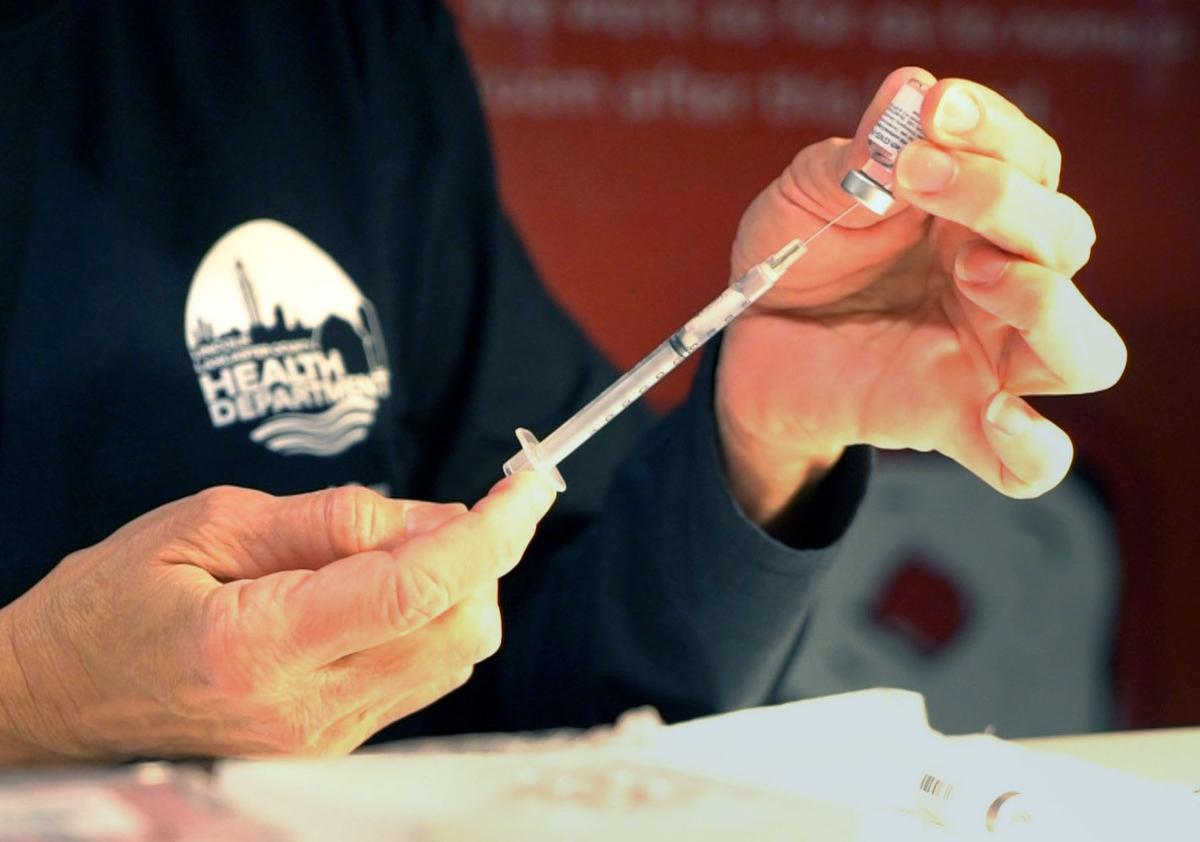 As the Lincoln-Lancaster County Health Department on Friday finished up vaccinating health care workers in Phase 1A of the state's COVID-19 vaccination plan, it turned its focus toward a more uncertain Phase 1B.
Health Director Pat Lopez said she was expecting about 4,800 health care professionals to receive second doses of both Pfizer and Moderna vaccines Friday at a mass clinic at Pinnacle Bank Arena.
Among them was Brandon Chapek, a dentist with Capital Dental, who like most of the other people there Friday, received his first shot at a similar clinic on Jan. 23.
Chapek said he had a sore arm for about 12 hours after his first shot and he realized he might be in for slightly more severe side effects this time around.
But he said he and members of his staff who also were getting their second vaccinations were looking forward to being able to have added security and protection against the virus.
"They're pretty excited about this," Chapek said about his staff.
While he and most of his staff are young and healthy, they have people in their lives — parents, grandparents, patients — who may be at risk for complications from the virus.
"That's really been their main focus," he said. "They want to be protected so they can protect others."
The Health Department's focus now moves fully onto Phase 1B, including people over age 65 and front-line workers.
Lopez said two clinics are planned next week at the arena, to give second doses to people 80 and older who got their first dose at a mass clinic on Feb. 5.
Beyond that, plans are a little more up in the air.
Lopez said she does not yet know if there will be any first-dose clinics next week, largely because the department does not get know what vaccine supply will be like next week.
State officials said Thursday that widespread winter weather across the country had led to delays in shipping COVID-19 vaccines.
Several Nebraska health districts were forced to cancel or scale back planned vaccine clinics this week because they did not receive some or all of their allotted vaccine supply.
Lopez said that the local health department received about 5,800 Pfizer doses but it did not receive some of the Moderna vaccine it was supposed to get. As of Thursday night, things were still up in the air on when further vaccine supply will arrive, she said.
Another factor complicating vaccine plans is that after next week, the health department will lose the use of the arena for two weeks because of the boys and girls state high school basketball tournaments.
Lopez said the health department is looking at a couple of other sites for vaccine clinics during those weeks and will finalize plans soon. One site she mentioned previously as a possibility for vaccine clinics is the Lancaster Event Center, although it too has big events on its schedule March 5-7 (Boat, Sport and Travel Show) and March 12-14 (Nebraska Builders Home and Garden Show).
And the department will be dealing with another change that was announced Thursday.
The state Department of Health and Human Services said it was removing younger people with high-risk health conditions from Phase 1B and would leave the focus on vaccinating those 65 and older and front-line workers.
Lopez said she didn't really have any information about if that would change local vaccination plans.
"We're just working through that right now and we'll have more details for you later," she said.
Gov. Pete Ricketts said he believes vaccines for the general public should be available in either April or May, and once those start, priority will be given to people 50 and older.
Lancaster County has had some separate clinics for people 65 and older with serious health conditions, such as lung or kidney disease and cancer, and Lopez said it's likely it would do something similar for the 50 and older group.
Vaccine clinic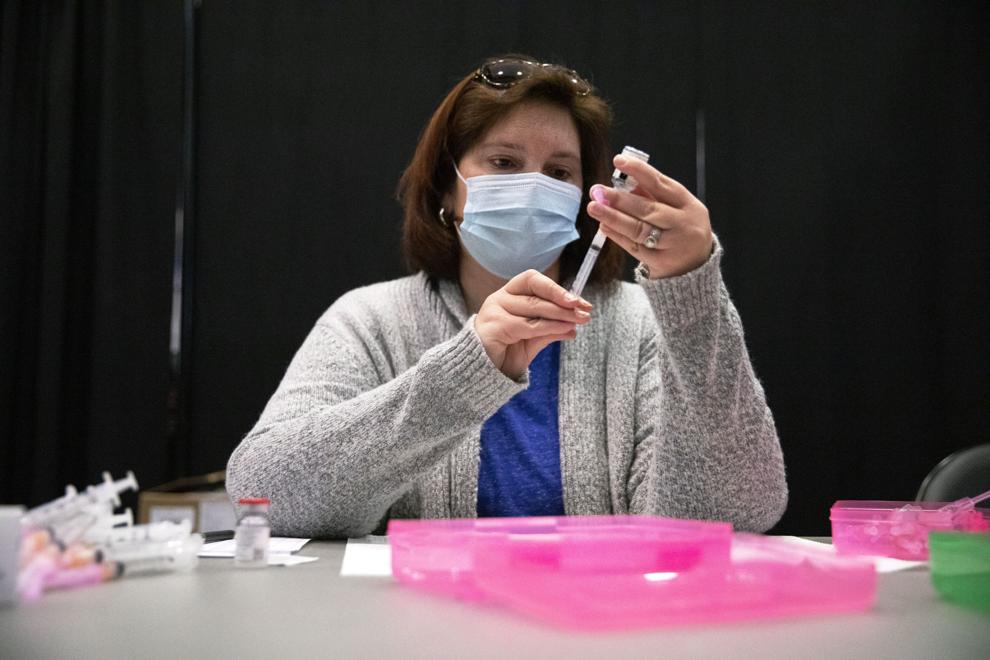 Vaccine clinic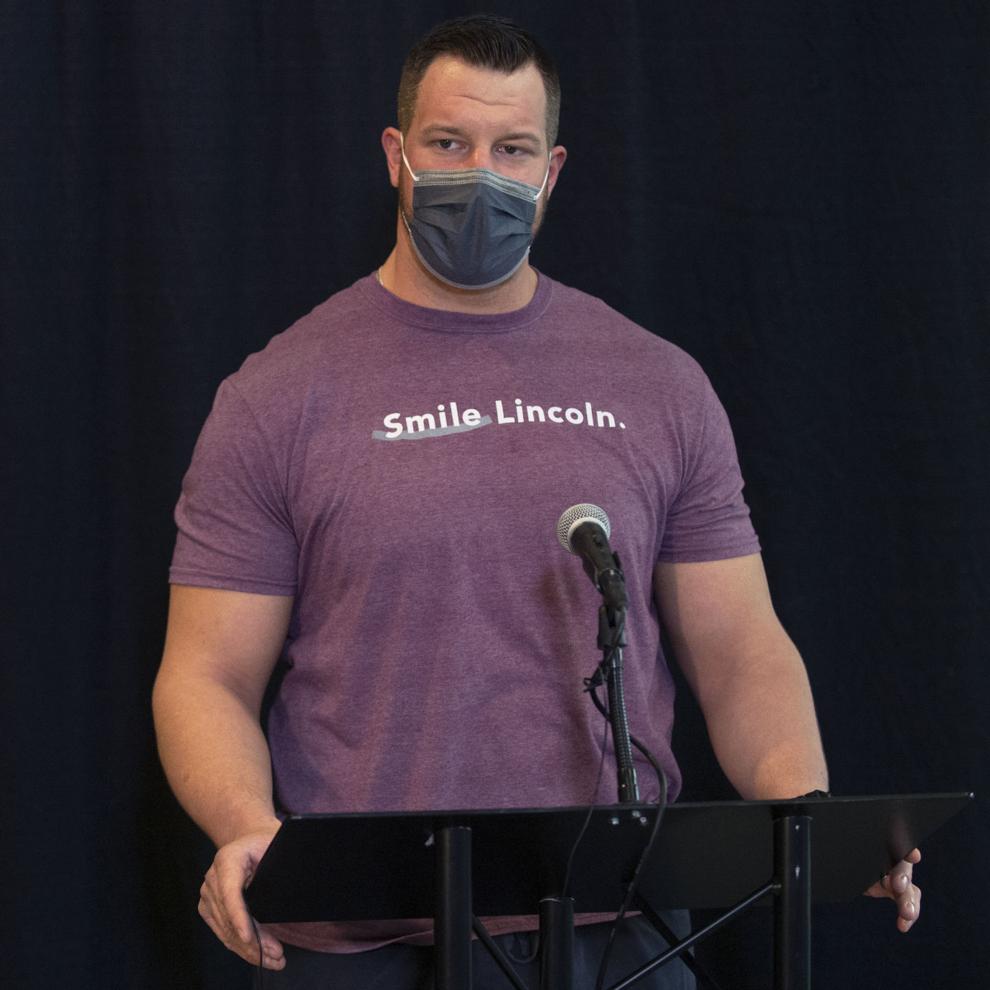 Vaccine clinic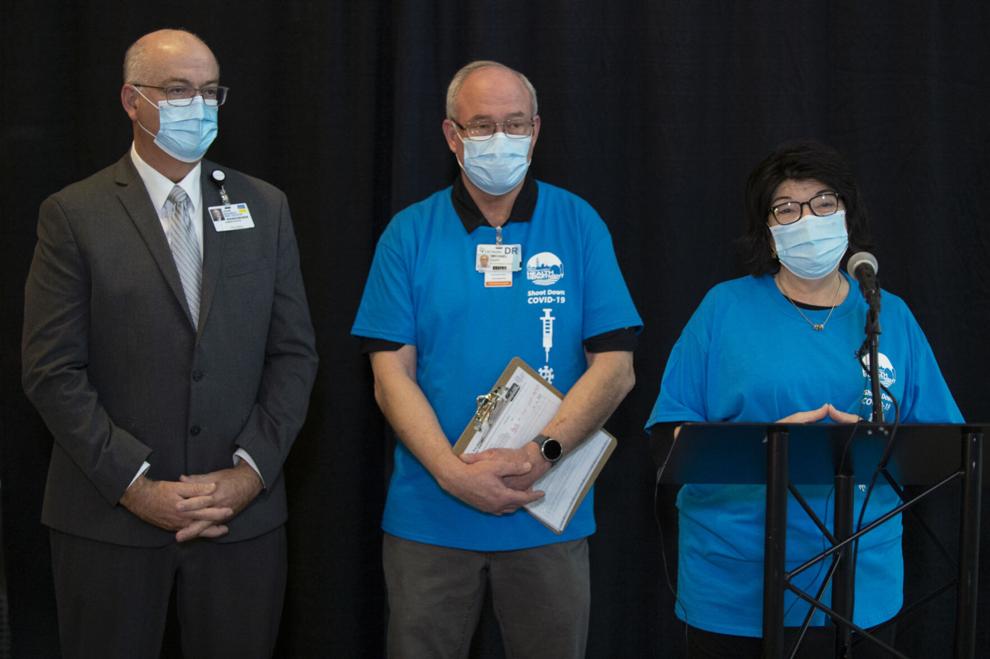 Vaccine clinic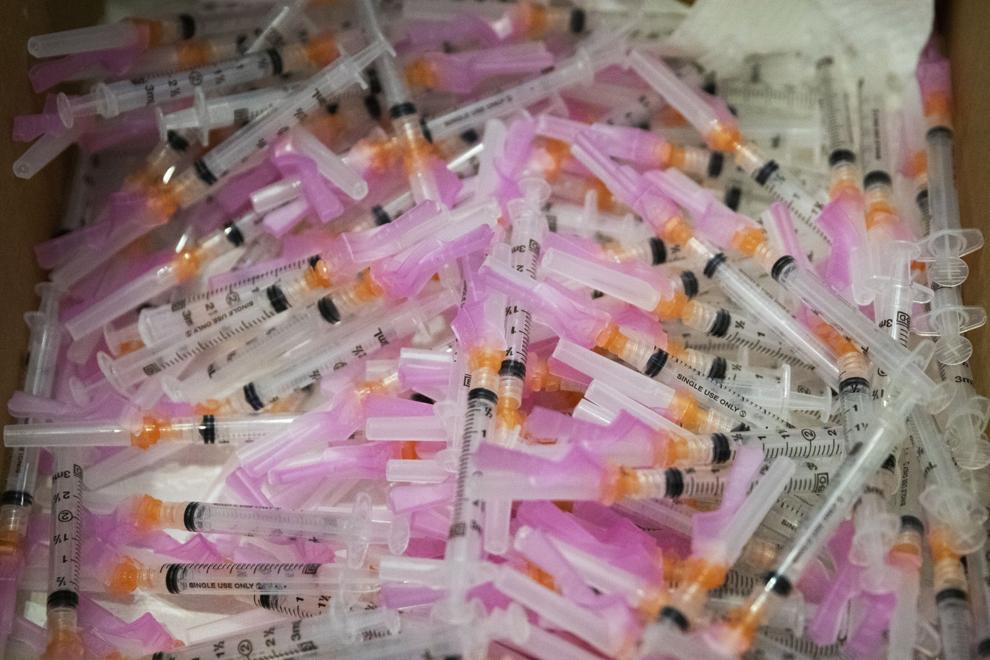 Vaccine clinic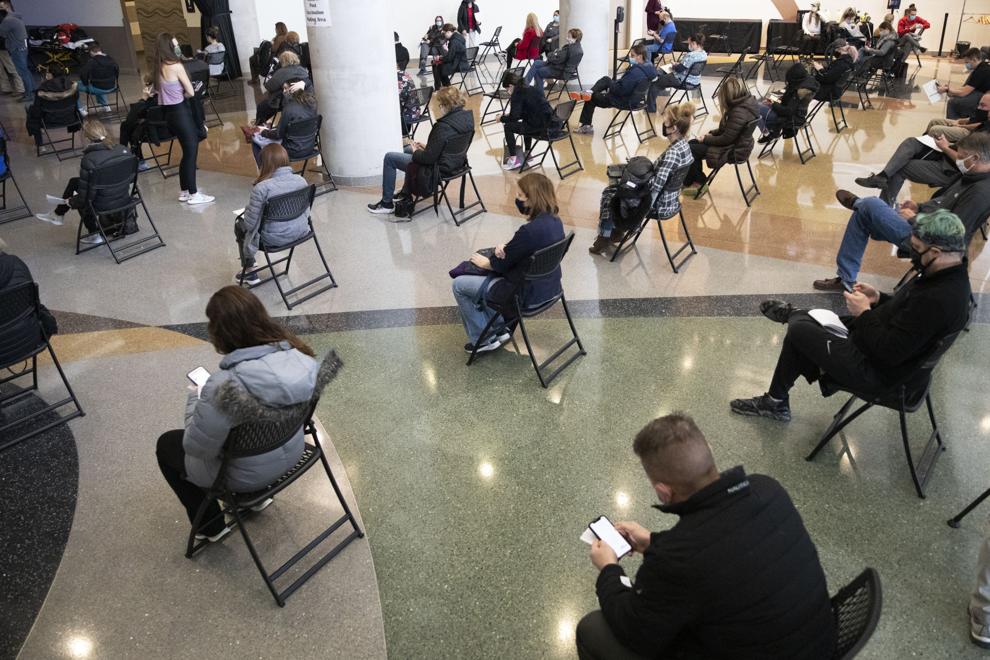 Vaccine clinic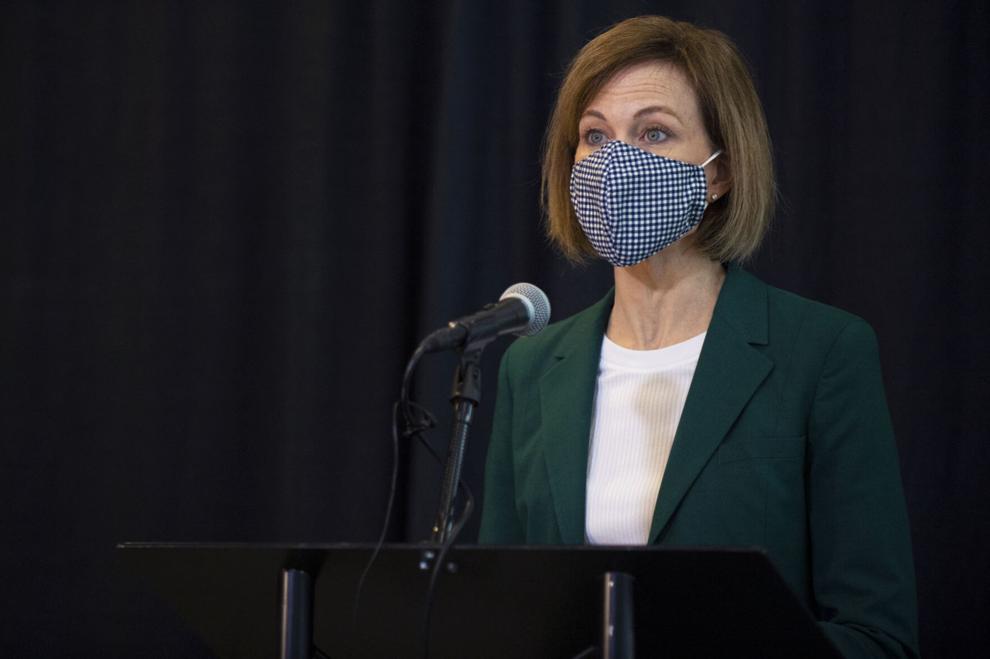 Vaccine clinic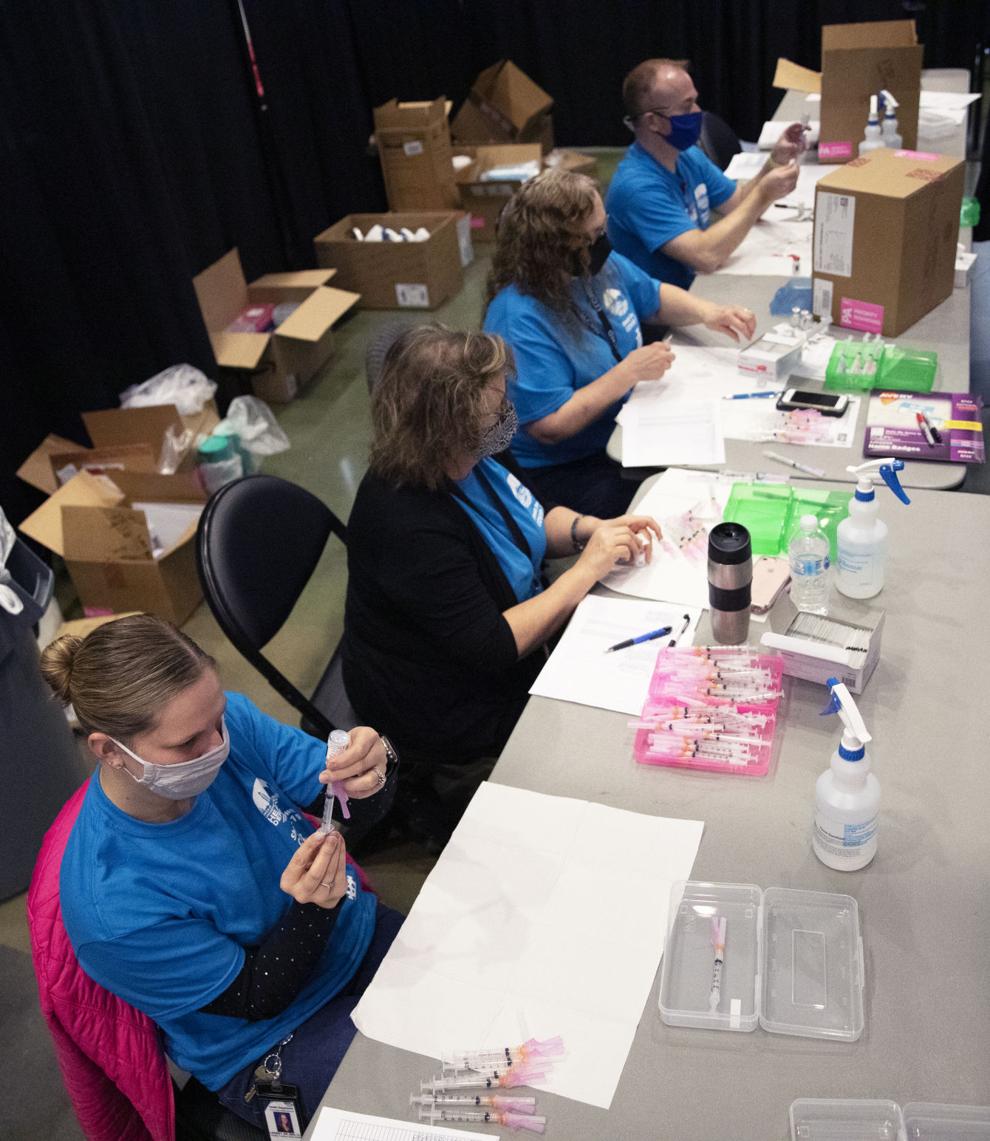 Vaccine clinic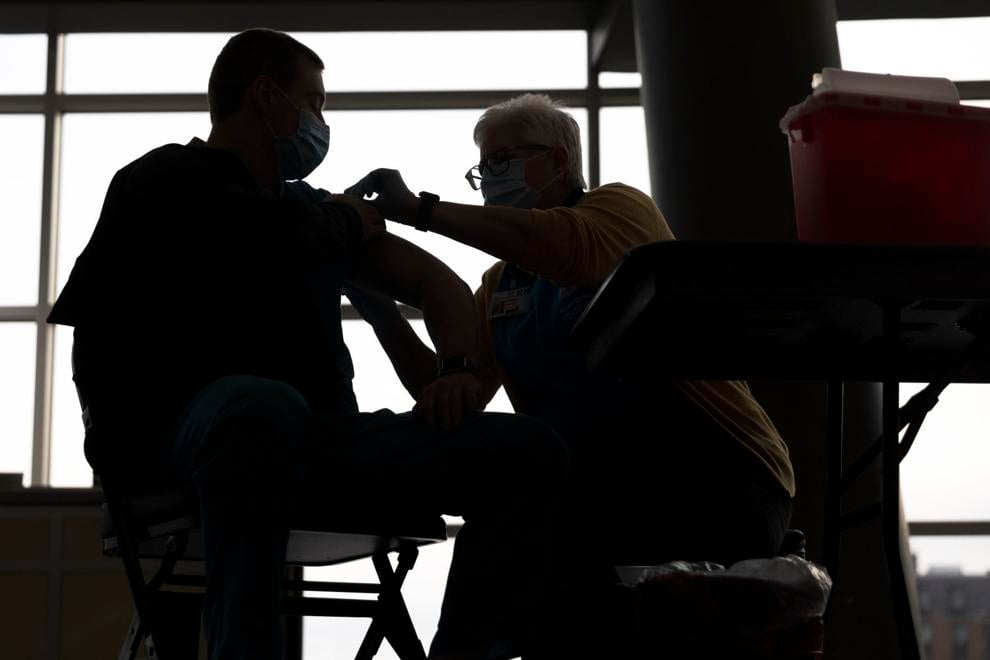 Vaccine clinic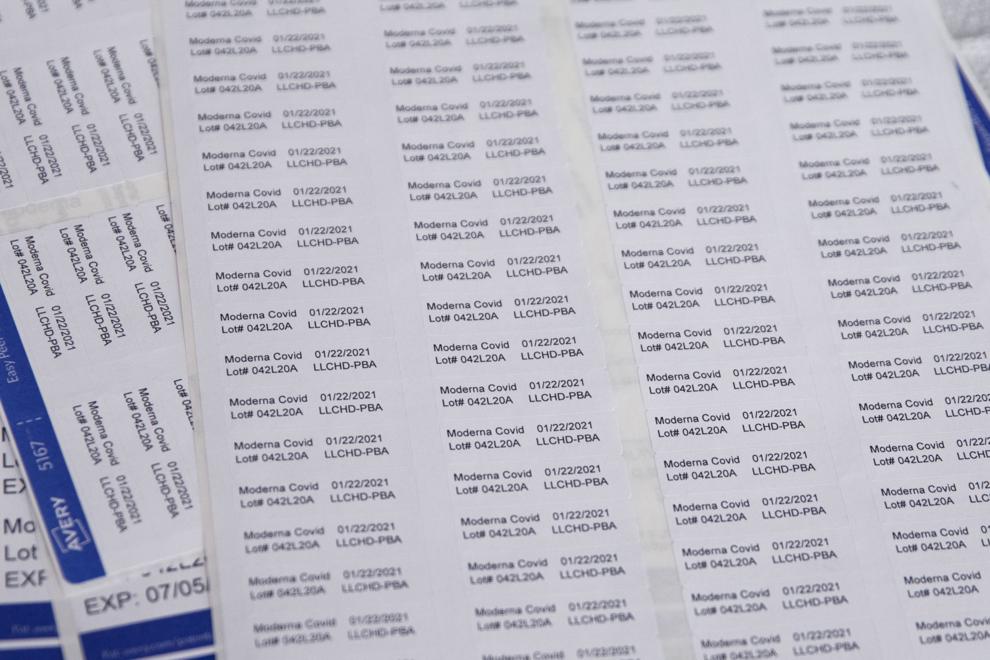 Vaccine clinic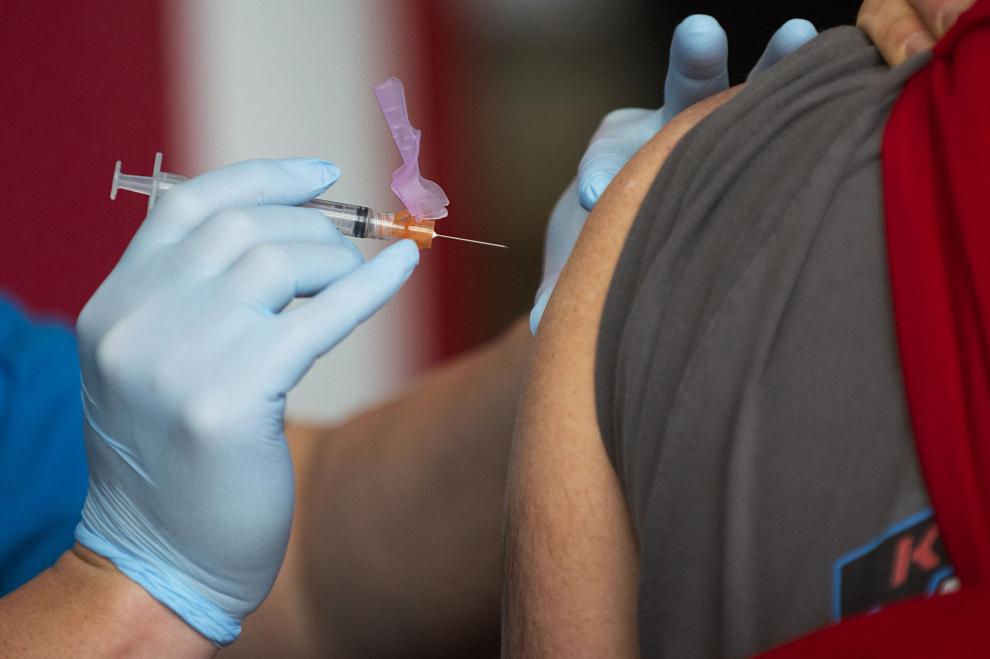 Vaccine clinic