The kitchen will be selling more than 60 bikes on Saturday.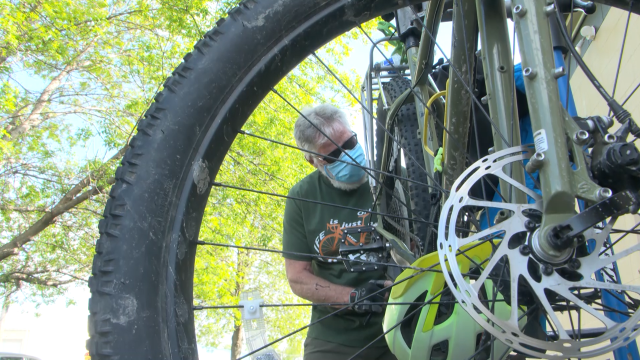 LINCOLN, Neb. (KLKN) – If you haven't been able to get your hands on a bike during the pandemic, you're in luck. The Lincoln Bike Kitchen is holding a public sale on Saturday, June 5.
"We were unable to have a sale in 2020," Lincoln Bike Kitchen vice president Christine Cerney said. "We're very excited that we were able to provide bikes to the Lincoln community."
Lincoln Bike Kitchen will offer a wide variety of bike styles including beach cruisers, mountain bikes, comfort bikes, and racers, as well as Bike Racks, bags, burleys and other accessories.
"We have inspected them, repaired them, cleaned them and we are ready to have members of the public purchase them and enjoy them," Cerney said.
Volunteers have been giving out free bikes to kids throughout the pandemic. Saturday's sales will go toward supporting the kitchen's operations.
If you're interested in attending, the sale will run from 9 a.m. to 1 p.m. on Saturday. The kitchen is located at 1635 South 1st Street.