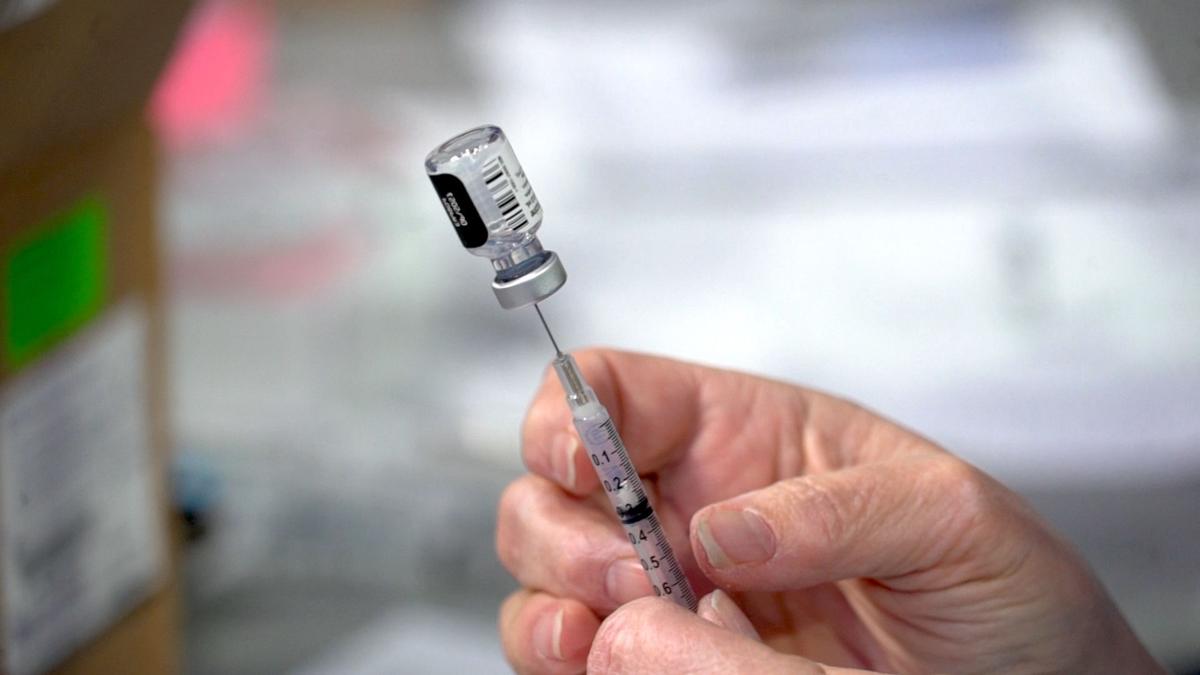 It's unclear at this point whether any pharmacies in Lincoln will offer COVID-19 vaccines as part of a federal program.
As of Wednesday, about three dozen locations around the state had been identified as participating in the Federal Retail Pharmacy Program, but none of them are in Lincoln.
Walmart on Tuesday announced 17 locations in Nebraska that will start giving shots Friday to people 65 and older, and all of them are outside Lincoln, Omaha and Grand Island. The company said in a news release that it put an "emphasis on locations that reach customers in underserved communities with limited access to health care."
Pharmacies in the Good Neighbor Network also are participating in the federal program, and there are 14 locations listed in Nebraska. Three of those are in Omaha, but the other 11 are all in smaller cities and towns.
Another small pharmacy chain participating is The Medicine Shoppe, which has one location in Nebraska, in Ashland.
Gov. Pete Ricketts on Wednesday was critical of the federal program, saying it was rolled out with little communication or coordination with the states.
He also said Nebraska officials "did not have any input" into which pharmacies signed up for the program or where they are located.
As for Lincoln, Ricketts said it's his understanding that there are pharmacies in the city that have signed up for the program, "just maybe those locations have not been announced yet." He did not offer any specifics.
City officials said Wednesday that they had no further information regarding the program.
Despite his issues with how the federal pharmacy program has been rolled out, Ricketts said he's thankful for the additional vaccine doses it will bring into the state. That number has been pegged at about 5,700 this week. That's a 20% boost on top of the state's regular allotment of 28,700 first doses.
Officials have said doses going to the federal pharmacy program will not take from the doses otherwise allocated to the state.
Without any retail pharmacy locations linked to the federal program, the only way for most people to get vaccinated in Lancaster County is to attend one of the Lincoln-Lancaster County Health Department's mass vaccination clinics at Pinnacle Bank Arena.
Two are scheduled this week — one Friday and one Saturday — for people ages 75 and older.
The city Wednesday announced plans for free shuttles to take people to the arena from the heated bus shelter on the east side of the Gold's Building near 11th and N streets and from the Red and Green parking garages near the arena.
The shuttle from downtown will run from 8 a.m. to 4 p.m. both days, allowing StarTran users to connect from other bus routes.
Buses from the parking garages will run Saturday only.
The clinics are by appointment only (no walk-ups), and to avoid congestion, those with appointments are asked to arrive as close to their scheduled time as possible.
On Wednesday, the local Health Department reported its 210th COVID-19 death, a man in his 50s who was at home. There were 66 new cases reported — the 13th straight day of fewer than 100 — and hospitalizations in Lincoln dropped to 40, the lowest number since mid-September.
Ricketts, who wore a face mask throughout his briefing as a result of an earlier exposure to the virus — he previously quarantined at home for a week — said COVID-19 patients now occupy a declining 7% of staffed hospital beds in Nebraska, and vaccinations continue to rise, with now 5% of the adult population inoculated with a second dose.
The Rev. Ralph Lassiter, pastor at the historic Mt. Moriah Missionary Baptist Church in north Omaha, joined the governor to specifically urge people of color who may be reluctant to be vaccinated because of past experimental targeting of Black people to take the vaccine.
"I understand the mistrust," he said. "But our communities are the hardest-hit, and the vaccine is our only line of defense.
"This vaccine is truly a gift from God," Lassiter said.
Lassiter said he was scheduled to receive his second shot later Wednesday.
Looking ahead, Ricketts told a questioner that he could foresee "a new normal" beginning to emerge in Nebraska "maybe late this summer," when people can "get back together" while still exercising some basic caution.
First phase of COVID-19 vaccine distribution
Pfizer vaccine side effects
Pfizer vaccine protection
Staff writer Don Walton contributed to this report.
Reach the writer at 402-473-2647 or molberding@journalstar.com.
On Twitter @LincolnBizBuzz.