Nebraska's volleyball coach says there's growing concern among NCAA coaches for how the tournament is set up.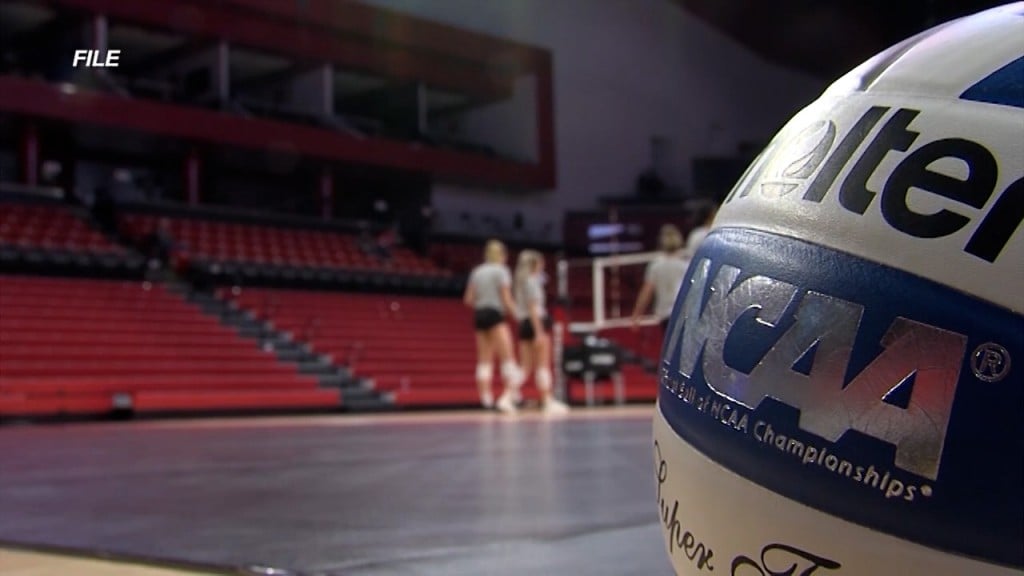 LINCOLN, Neb. (KLKN) — John Cook once again has concerns with how the NCAA Volleyball Tournament is being run. He even compared the event to what a club volleyball tournament looks like.
Nebraska volleyball, the No. 5 overall seed in the tournament, will travel to Omaha for the event on Monday with its first game on Thursday. The Huskers will quarantine in their hotel for two days before they can practice for the first time on Wednesday. Of course, the team will be tested for COVID-19 daily.
"We just don't want to sit in the hotel all day," Cook said. I know what results that brings. We're trying to be creative on that."
Cook also confirmed that the travel roster will be reduced to just 27 members for each team. That includes only 17 players and then 10 for coaches and other team personnel. Cook said he had to make some tough decisions.
However, it's the layout of the matches that has Cook the most concerned.
All matches will be held inside a convention center. Cook said on Wednesday there is no clear answer on whether the teams will even have locker rooms when they play their matches.
"The volleyball players warm up and then they change into their uniforms," Cook said. "How does that work when you're in the middle of Convention Hall C?"
Cook said he would have liked to see the NCAA branch out to other facilities like the Devaney Center, Sokul Arena and Baxter Arena for the matches.
"I think that's a lot nicer of an NCAA Tournament because those are three great facilities than what they have right now," Cook said. "It's a convention with no locker rooms, no bathrooms. It's going to be really interesting on how this is all pulled off."
Also on Wednesday, multiple reports indicate that the first couple rounds of the tournament will be aired exclusively on ESPN3, without any play-by-play or color commentary.
The NCAA has yet to respond to a request for comment by Channel 8.
The NCAA Volleyball Tournament begins on April 14 and runs through April 24th. The Elite Eight rounds will be the first time fans or media will be allowed to attend any matches in-person.
Nebraska's first match is scheduled for April 15 at 2:30 p.m. against either Utah Valley or Texas State.