Jeff Tweedy of Wilco performs at St. Louis Music Park in Maryland Heights on Friday, Aug. 13, 2021. Photo by Jon Gitchoff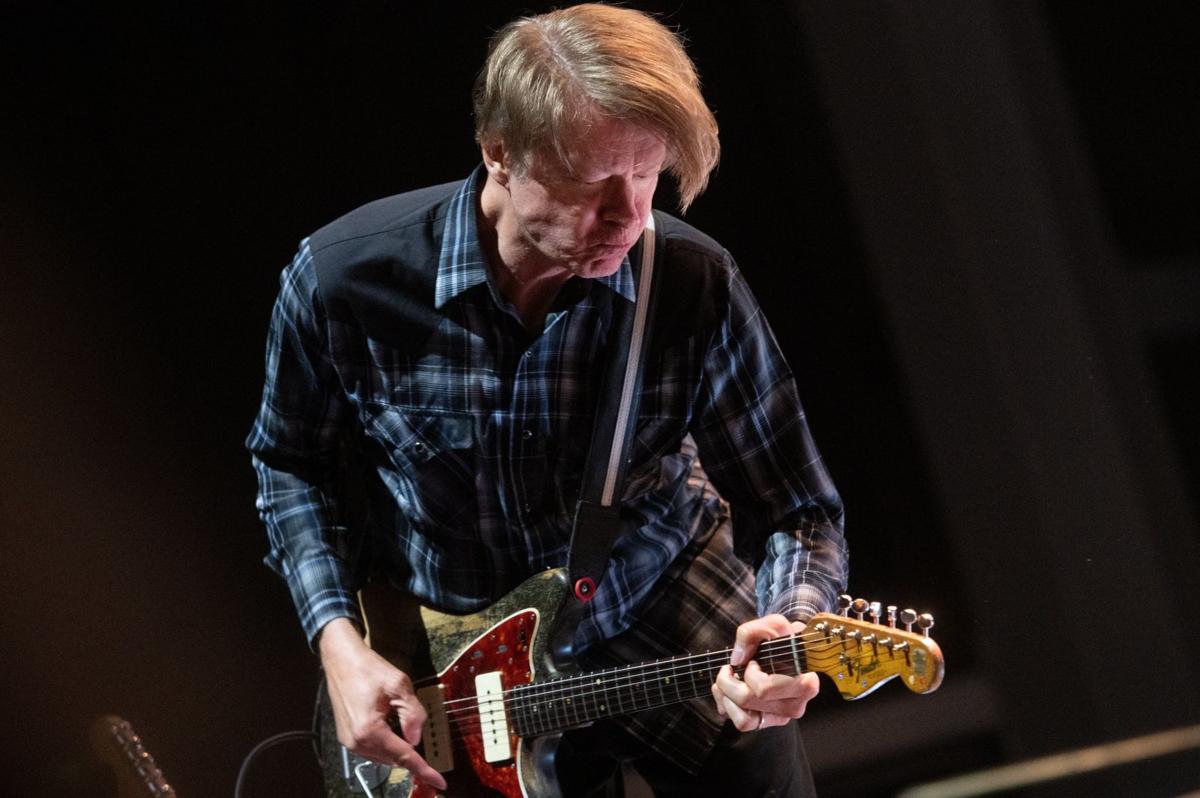 Nels Cline of Wilco performs at St. Louis Music Park in Maryland Heights on Friday, Aug. 13, 2021. Photo by Jon Gitchoff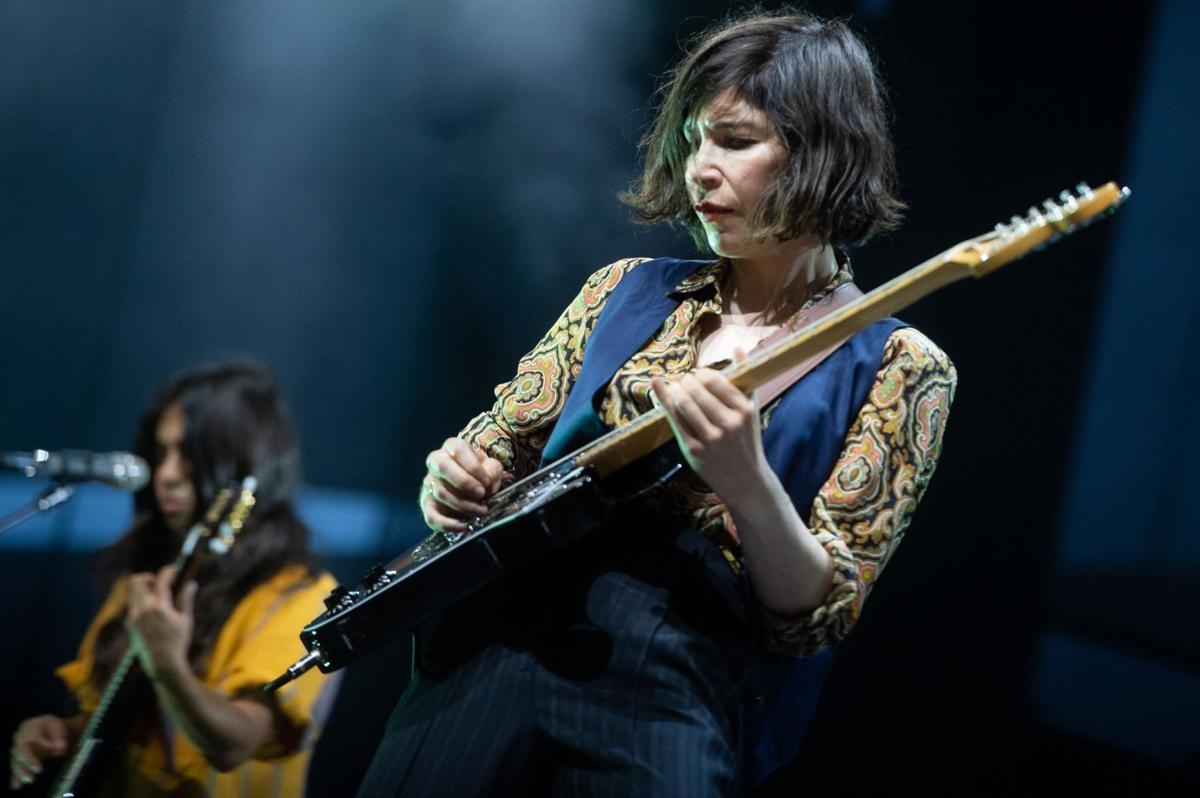 Carrie Brownstein of Sleater-Kinney performs at St. Louis Music Park in Maryland Heights on Friday, Aug. 13, 2021. Photo by Jon Gitchoff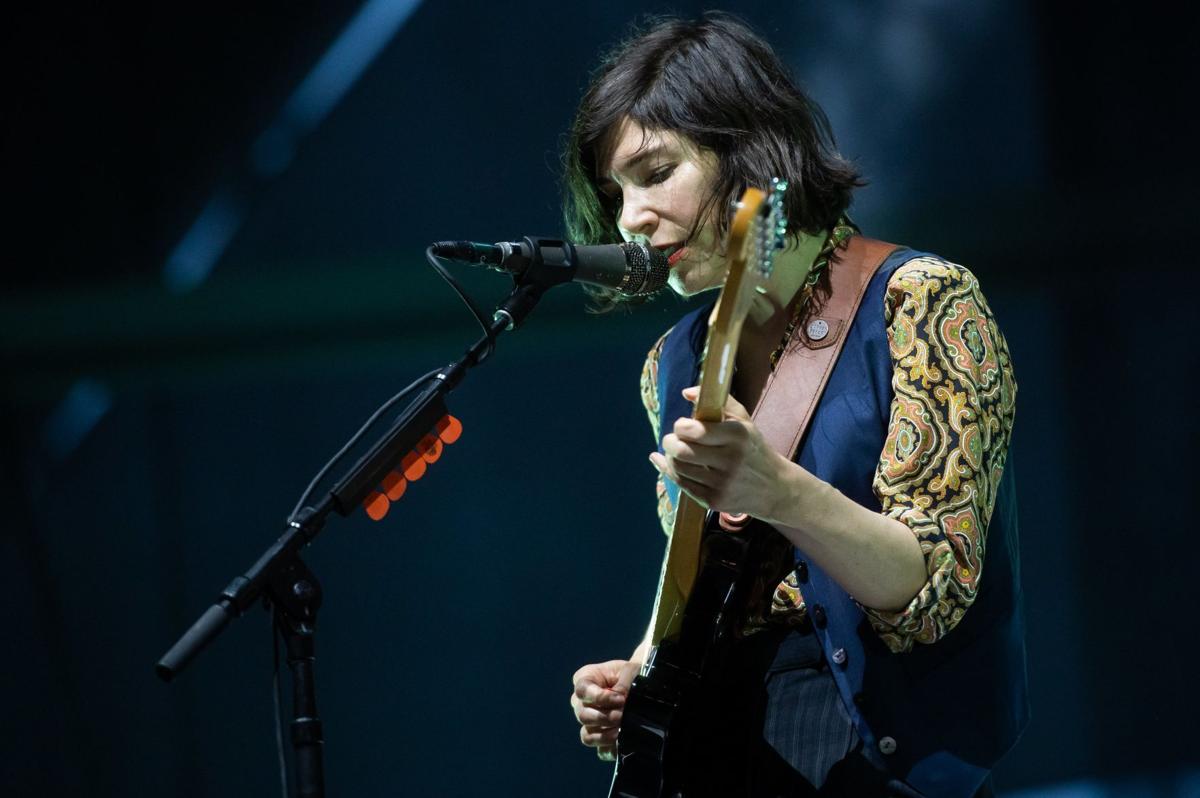 Carrie Brownstein of Sleater-Kinney performs at St. Louis Music Park in Maryland Heights on Friday, Aug. 13, 2021. Photo by Jon Gitchoff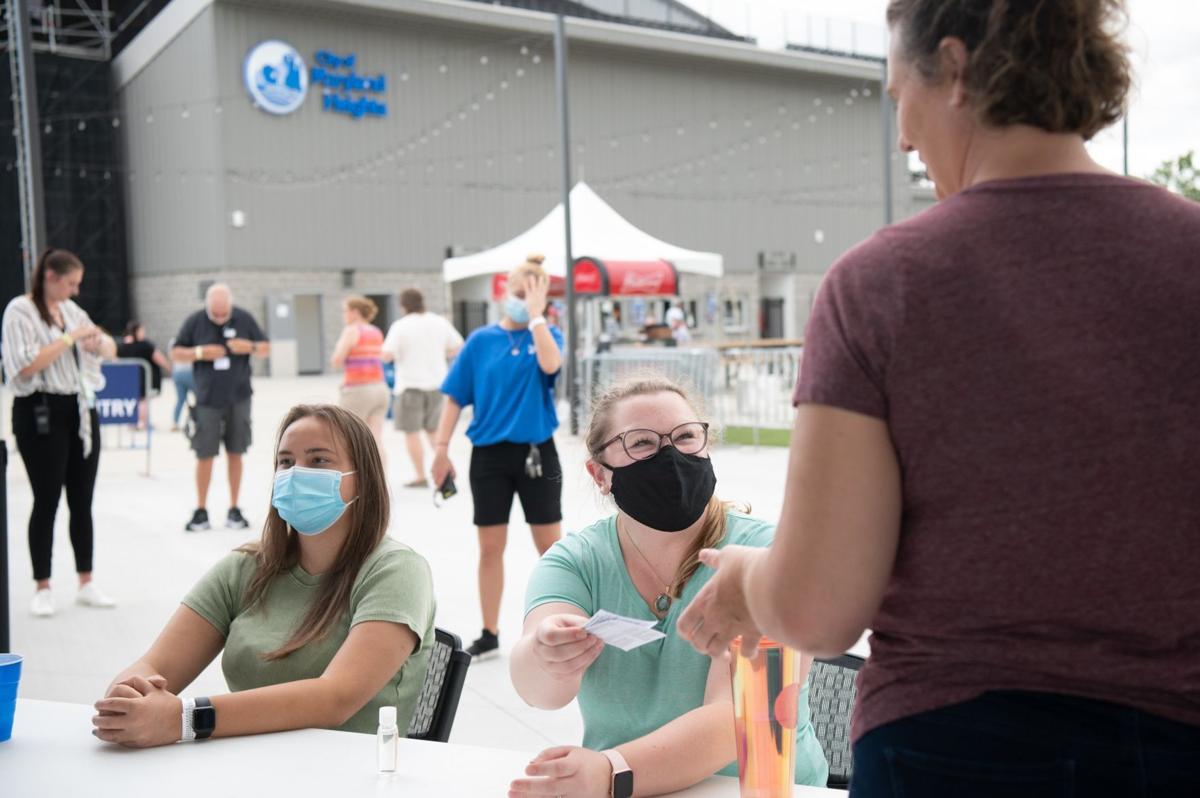 Jessica Russell (right) checks COVID-19 vaccination cards before Wilco performs at St. Louis Music Park in Maryland Heights on Friday, Aug. 13, 2021. Guests had to provide proof of vaccination or a negative COVID-19 test within 48 hours of the performance in order to attend the show. Photo by Jon Gitchoff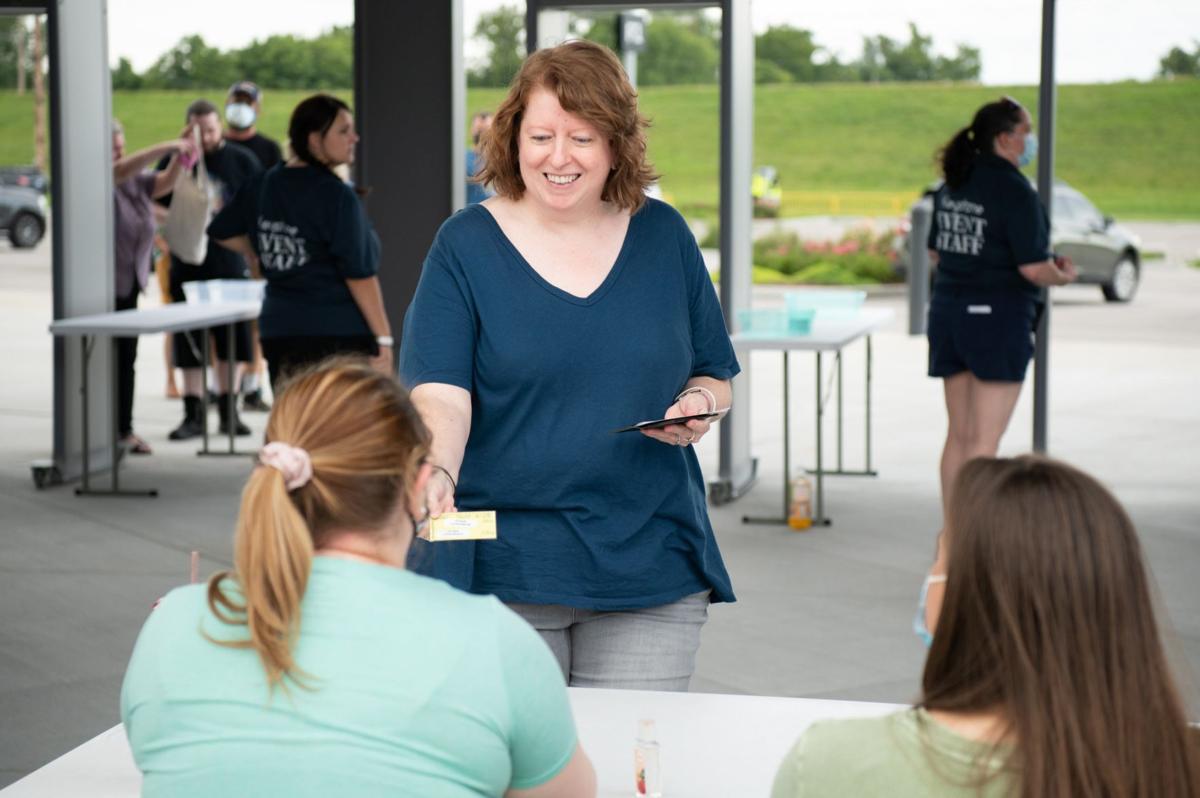 Marilyn Lynch, of Springfield, Ill., (center) gets her COVID-19 vaccination card checked before Wilco performs at St. Louis Music Park in Maryland Heights on Friday, Aug. 13, 2021. Guests had to provide proof of vaccination or a negative COVID-19 test within 48 hours of the performance in order to attend the show. Photo by Jon Gitchoff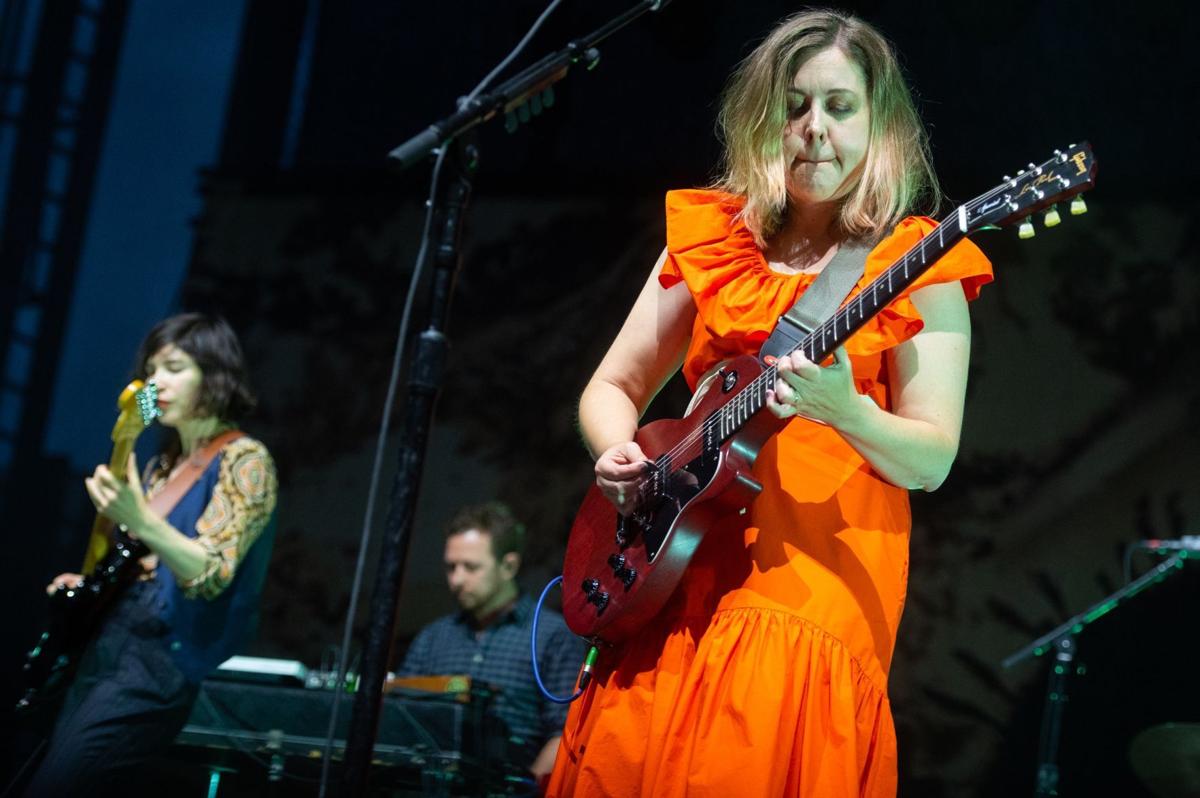 Sleater-Kinney performs at St. Louis Music Park in Maryland Heights on Friday, Aug. 13, 2021. Photo by Jon Gitchoff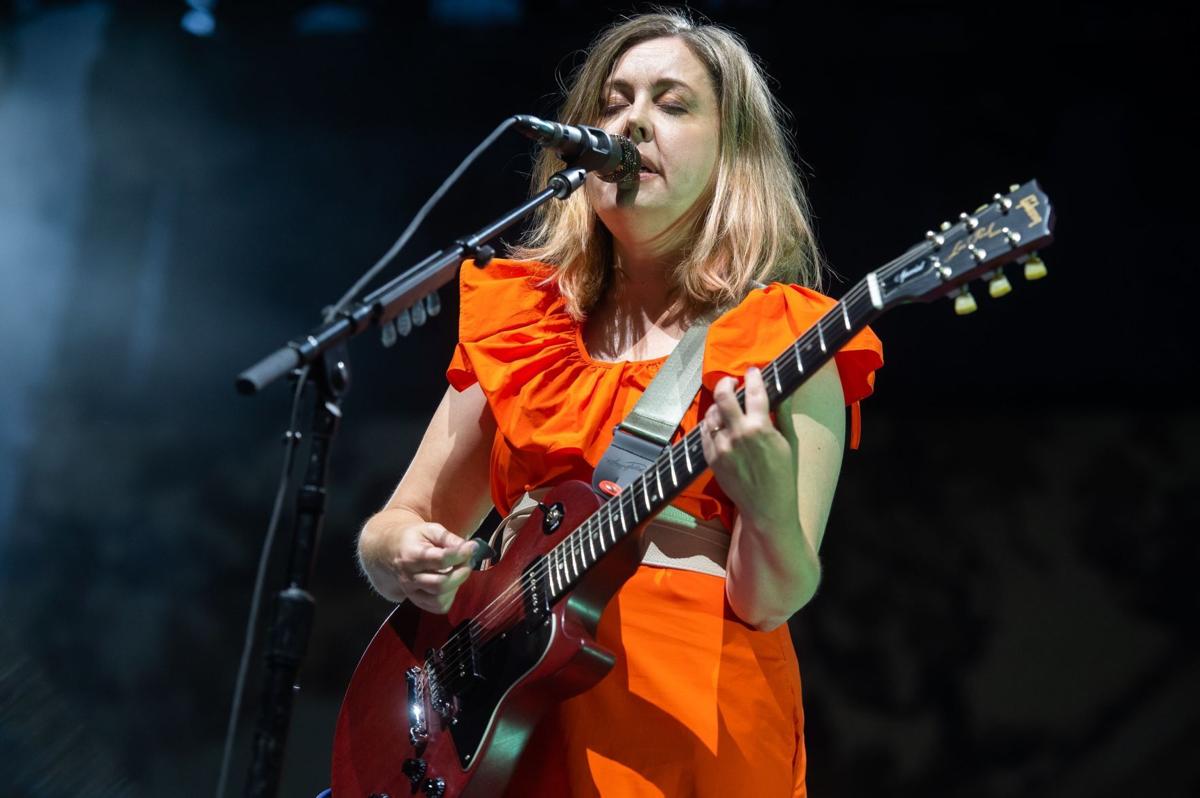 Corin Tucker of Sleater-Kinney performs at St. Louis Music Park in Maryland Heights on Friday, Aug. 13, 2021. Photo by Jon Gitchoff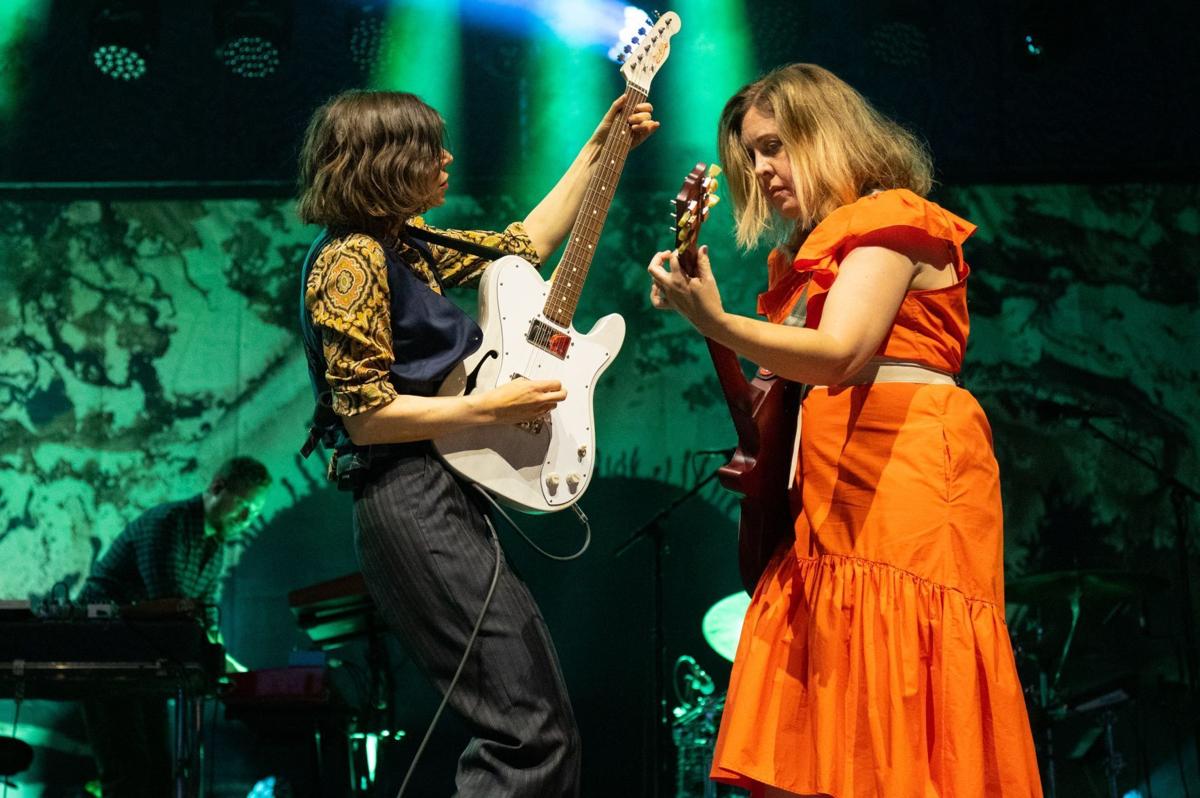 Sleater-Kinney performs at St. Louis Music Park in Maryland Heights on Friday, Aug. 13, 2021. Photo by Jon Gitchoff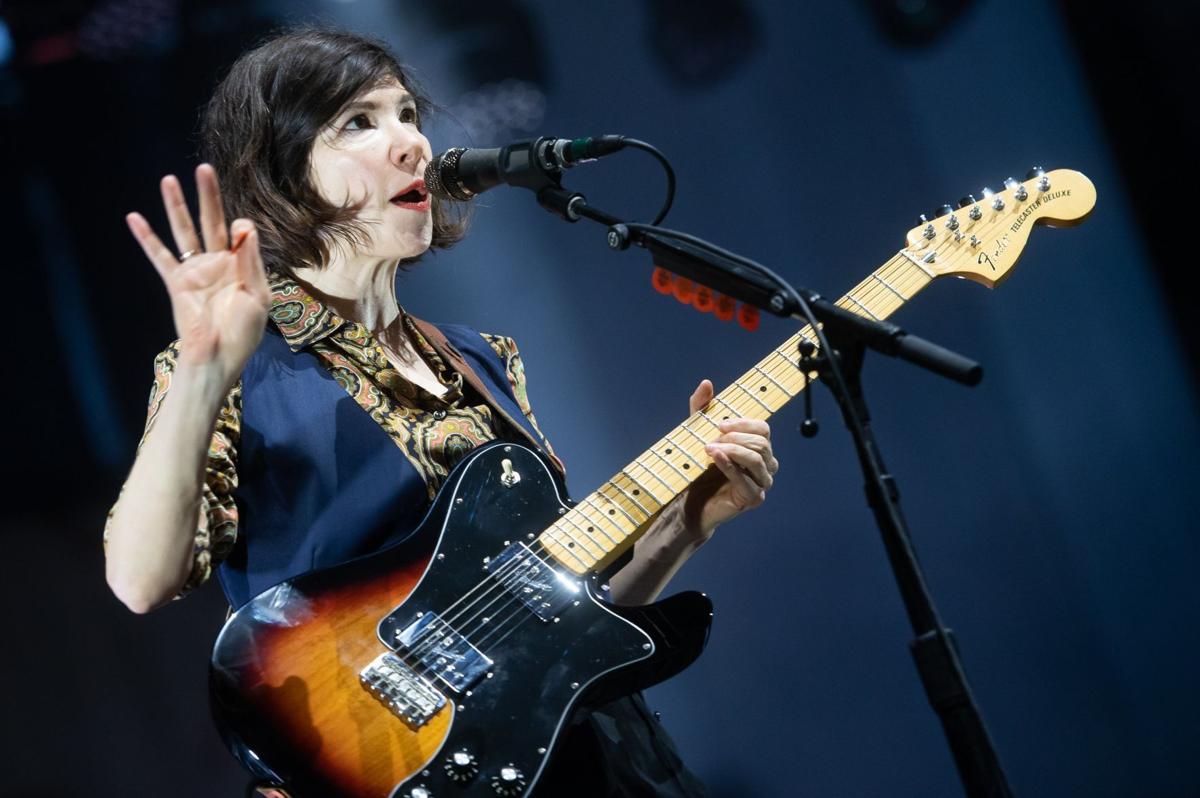 Carrie Brownstein of Sleater-Kinney performs at St. Louis Music Park in Maryland Heights on Friday, Aug. 13, 2021. Photo by Jon Gitchoff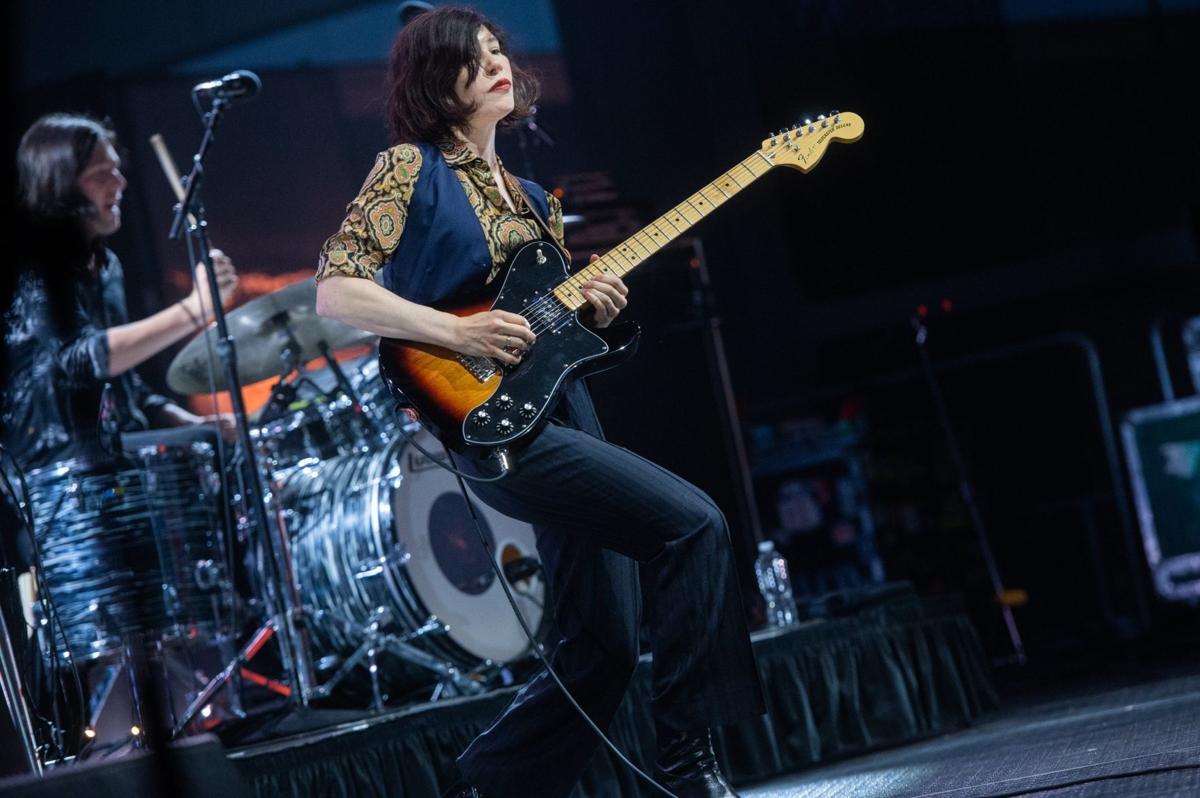 Sleater-Kinney performs at St. Louis Music Park in Maryland Heights on Friday, Aug. 13, 2021. Photo by Jon Gitchoff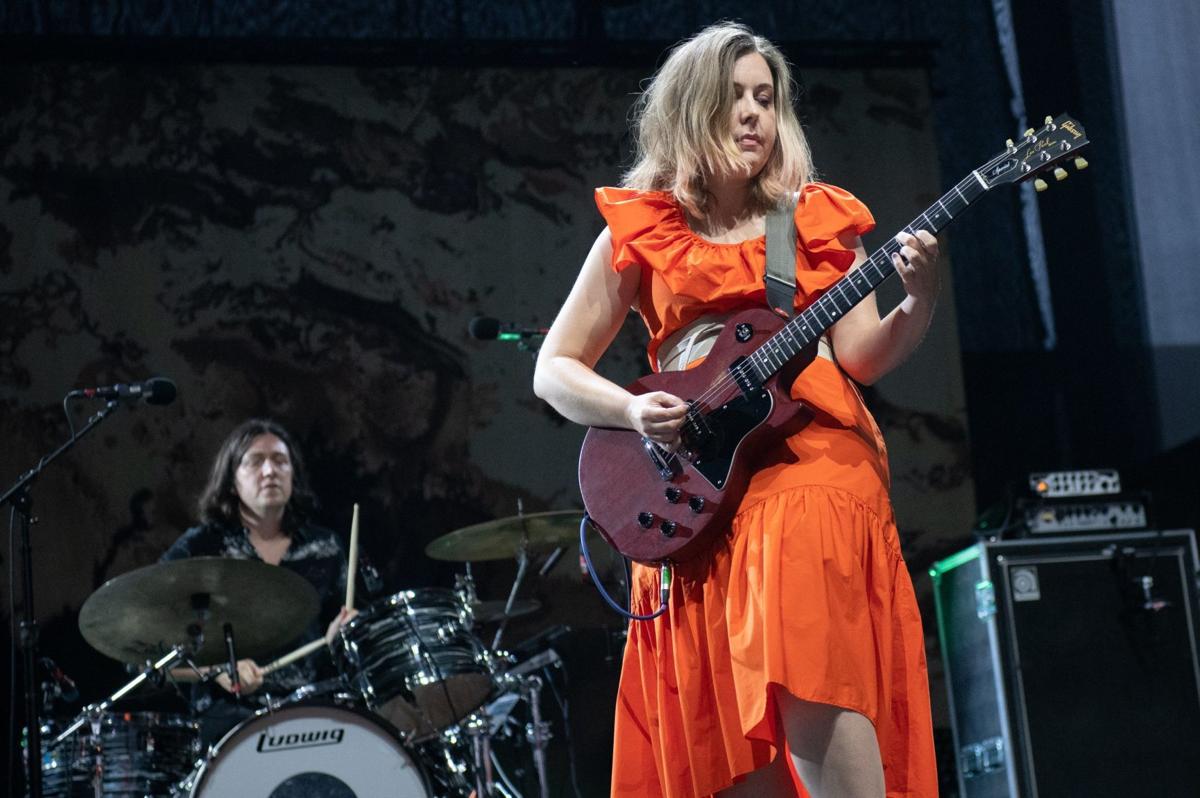 Sleater-Kinney performs at St. Louis Music Park in Maryland Heights on Friday, Aug. 13, 2021. Photo by Jon Gitchoff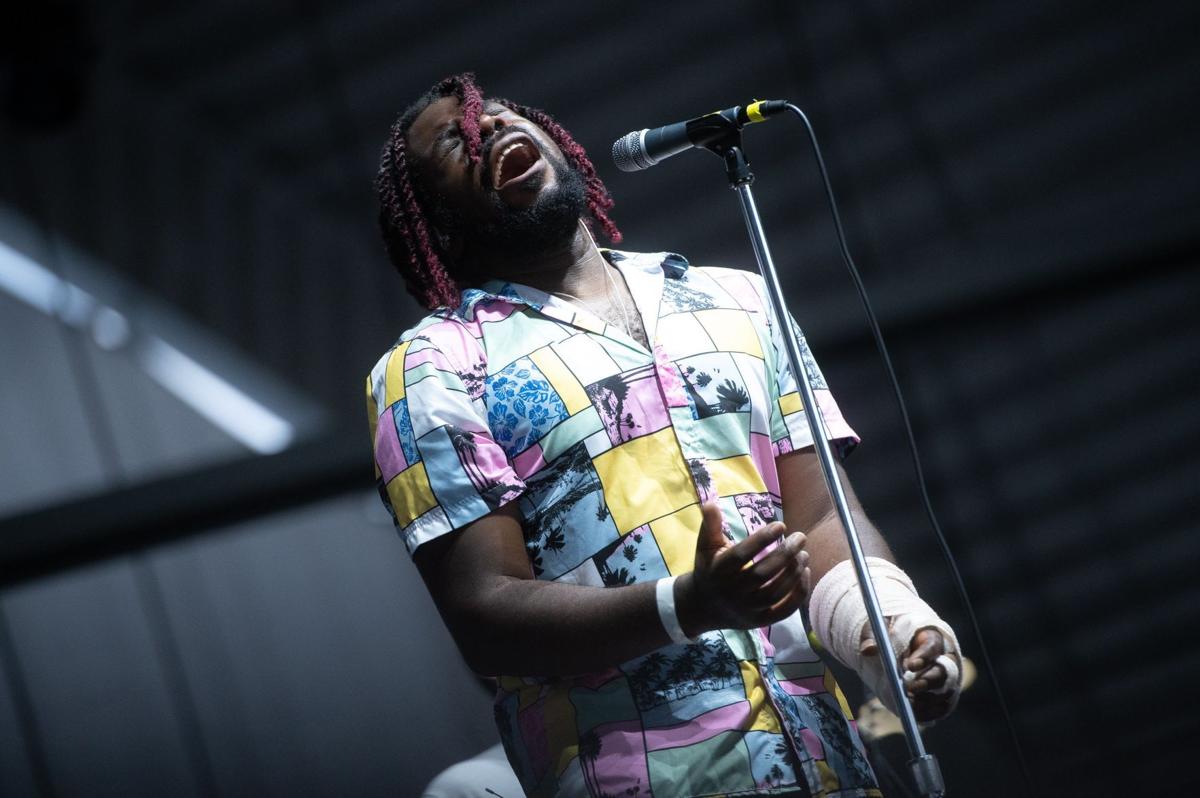 NNAMDï performs at St. Louis Music Park in Maryland Heights on Friday, Aug. 13, 2021. Photo by Jon Gitchoff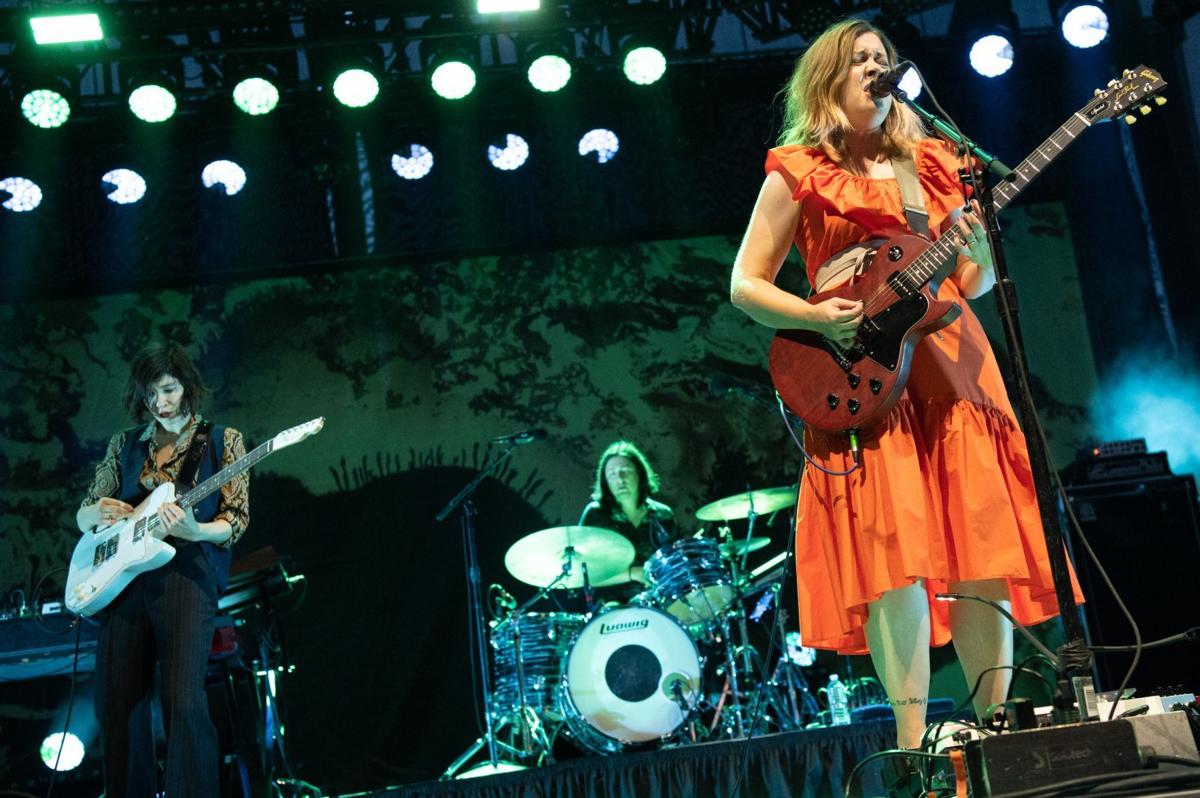 Sleater-Kinney performs at St. Louis Music Park in Maryland Heights on Friday, Aug. 13, 2021. Photo by Jon Gitchoff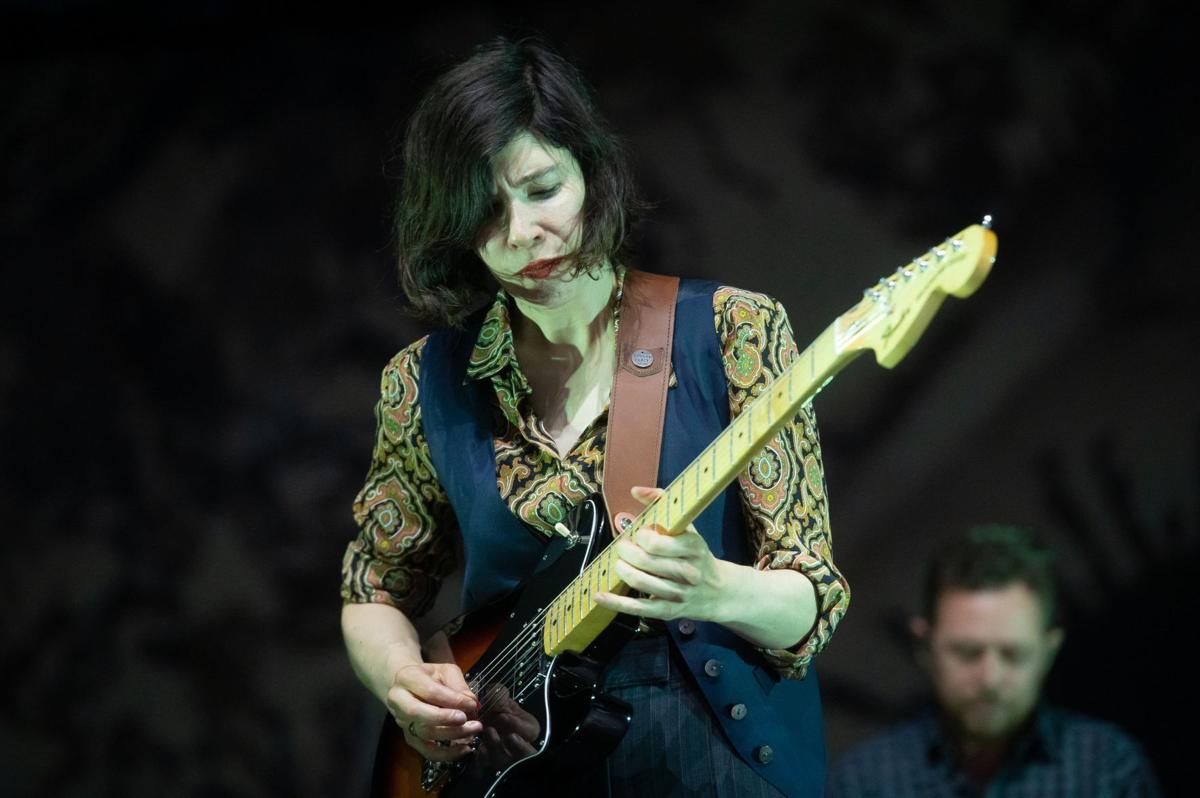 Carrie Brownstein of Sleater-Kinney performs at St. Louis Music Park in Maryland Heights on Friday, Aug. 13, 2021. Photo by Jon Gitchoff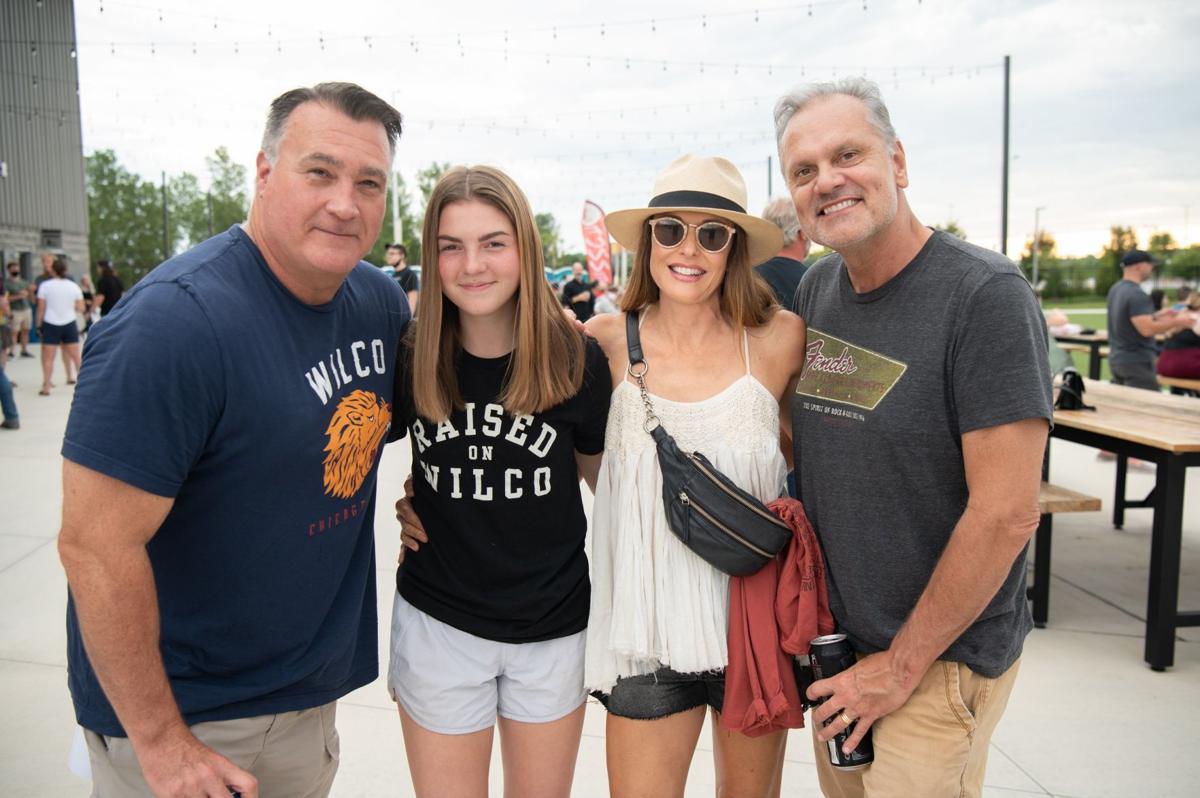 From the left, Al Key and his daughter, Sophie Key, with Lisa and Tim Simmons, all of Kirkwood, before Wilco performs at St. Louis Music Park in Maryland Heights on Friday, Aug. 13, 2021. Photo by Jon Gitchoff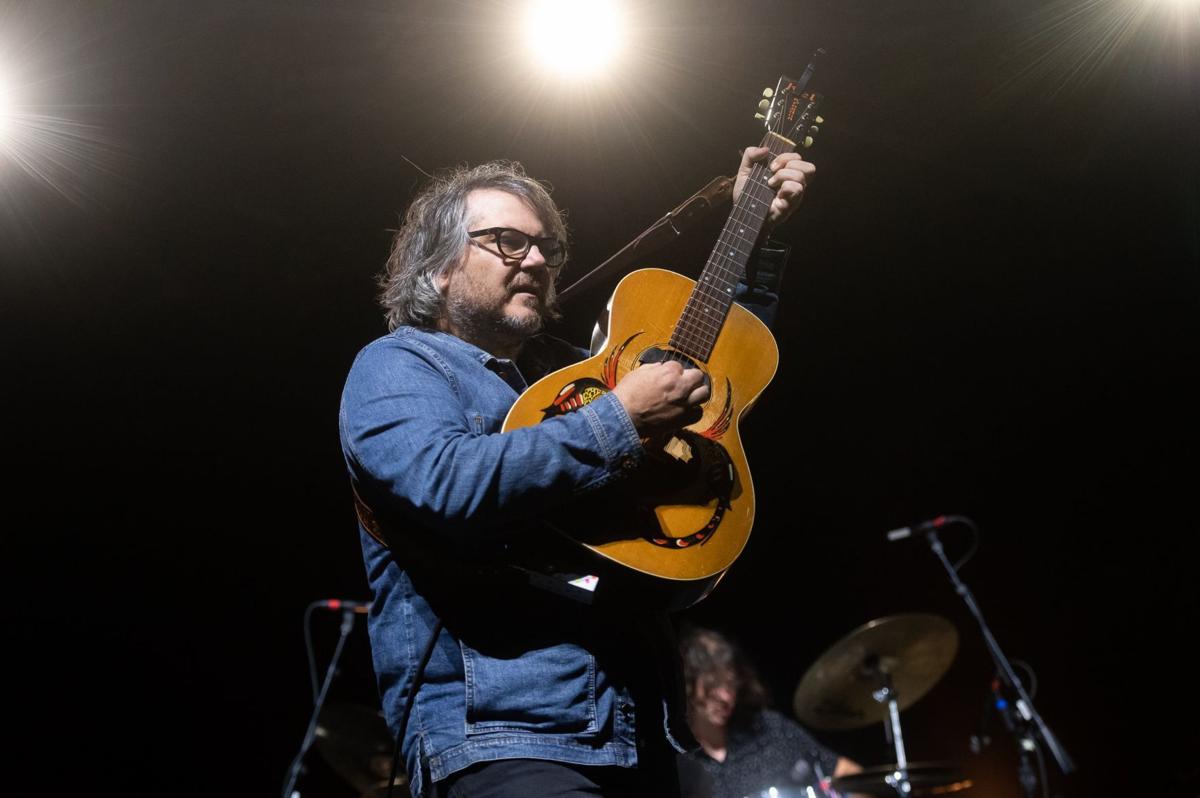 Wilco performs at St. Louis Music Park in Maryland Heights on Friday, Aug. 13, 2021. Photo by Jon Gitchoff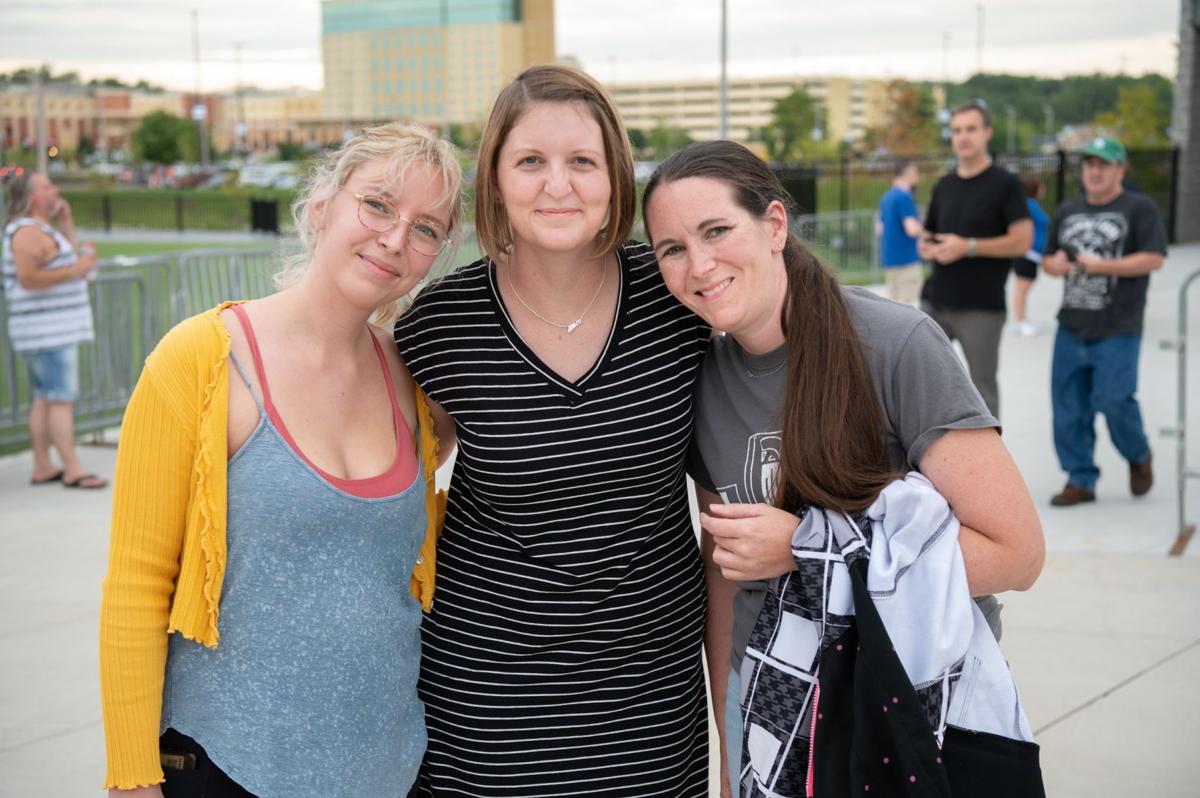 From the left, Scout Sale, of St. Louis, Beth Swalley, of St. Louis, and Casie Anderson, of Waterloo, before Wilco performs at St. Louis Music Park in Maryland Heights on Friday, Aug. 13, 2021. Photo by Jon Gitchoff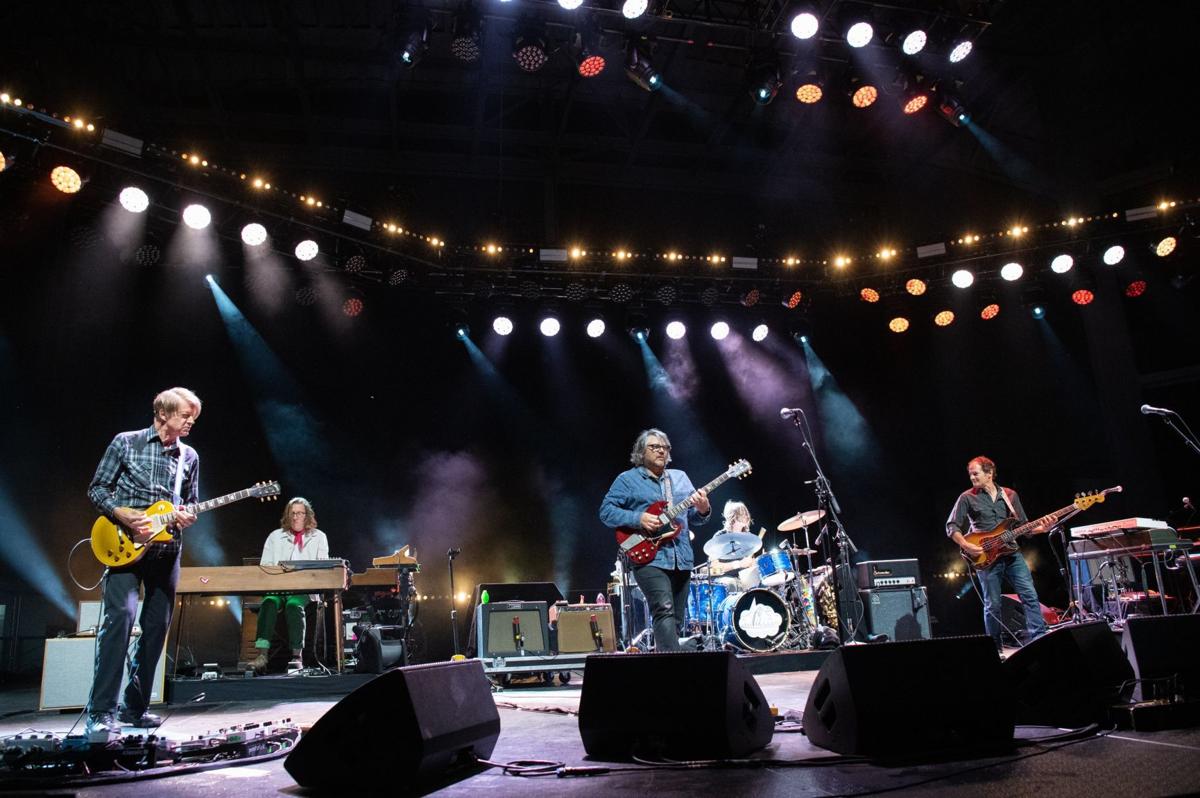 Wilco performs at St. Louis Music Park in Maryland Heights on Friday, Aug. 13, 2021. Photo by Jon Gitchoff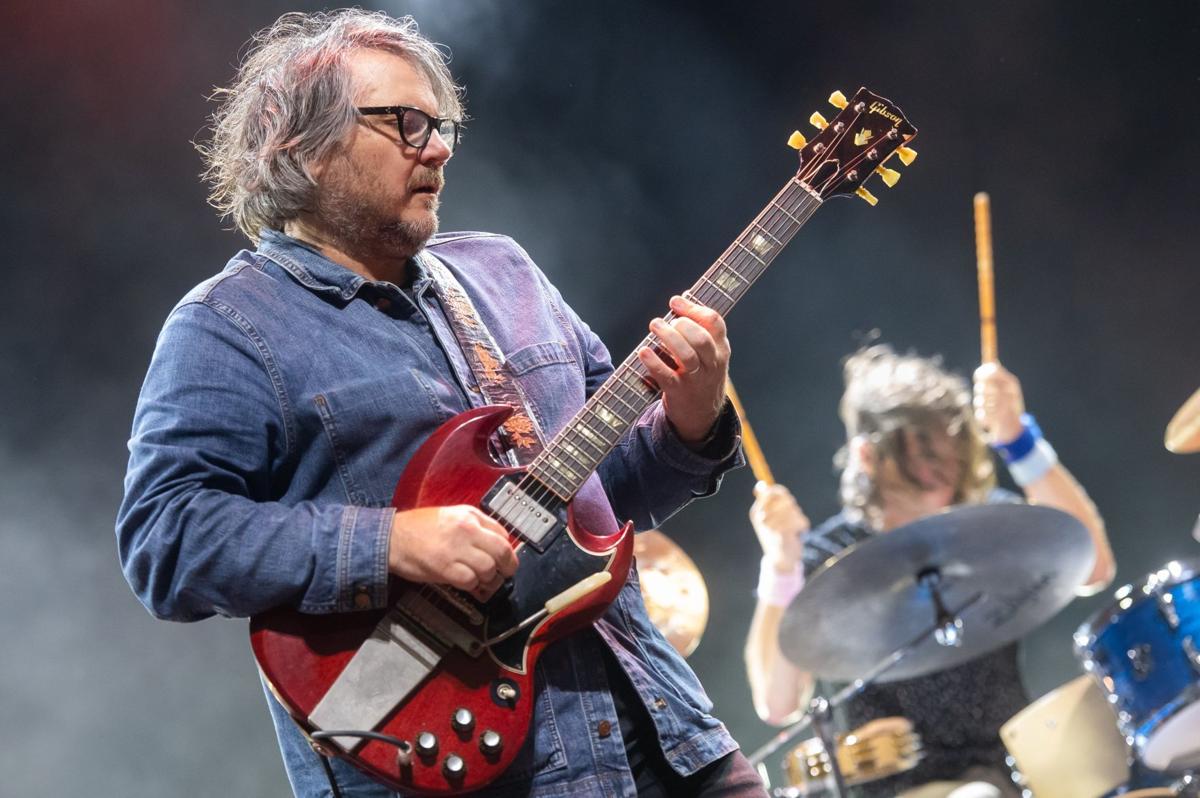 Wilco performs at St. Louis Music Park in Maryland Heights on Friday, Aug. 13, 2021. Photo by Jon Gitchoff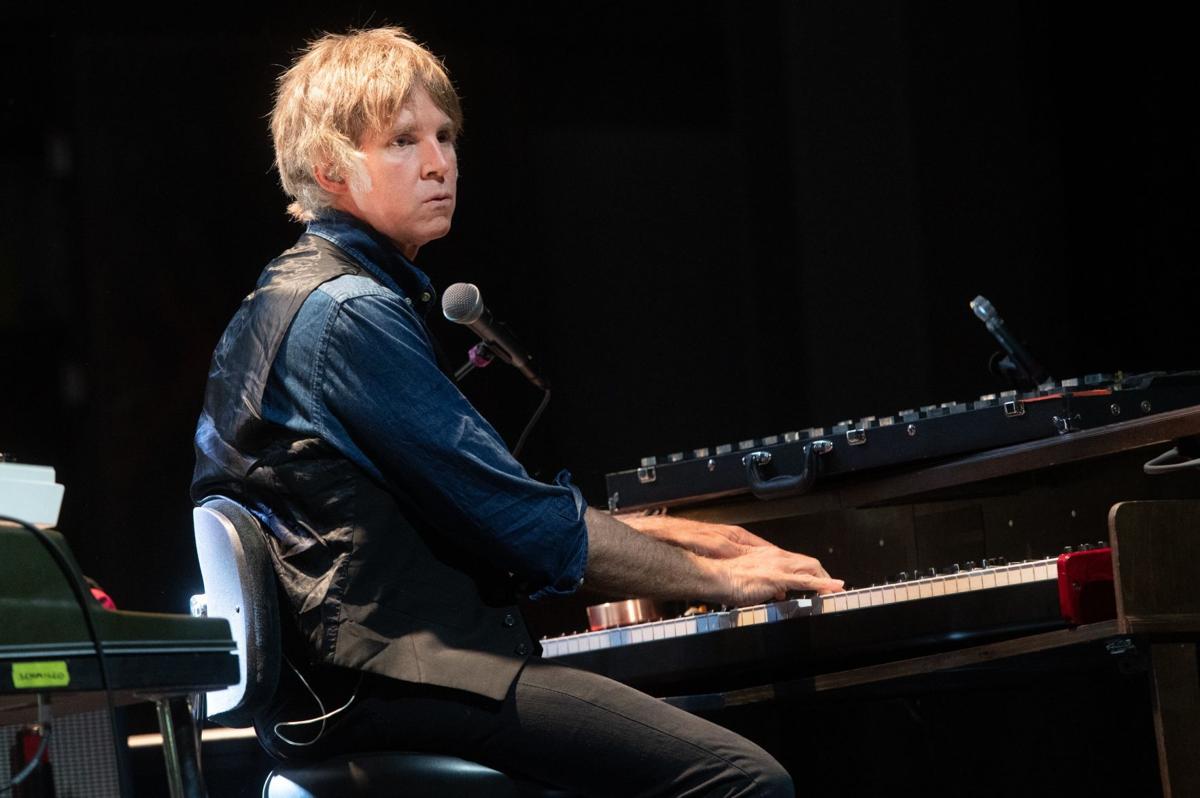 Pat Sansone of Wilco performs at St. Louis Music Park in Maryland Heights on Friday, Aug. 13, 2021. Photo by Jon Gitchoff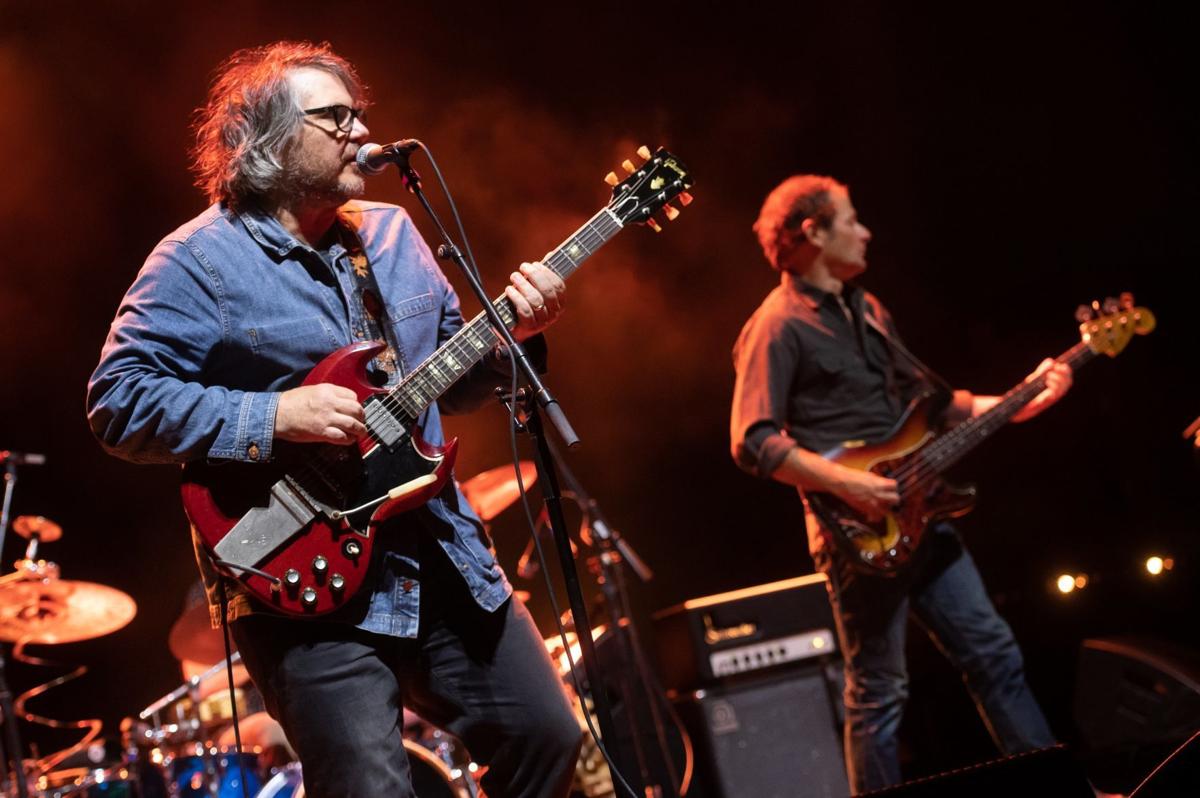 Wilco performs at St. Louis Music Park in Maryland Heights on Friday, Aug. 13, 2021. Photo by Jon Gitchoff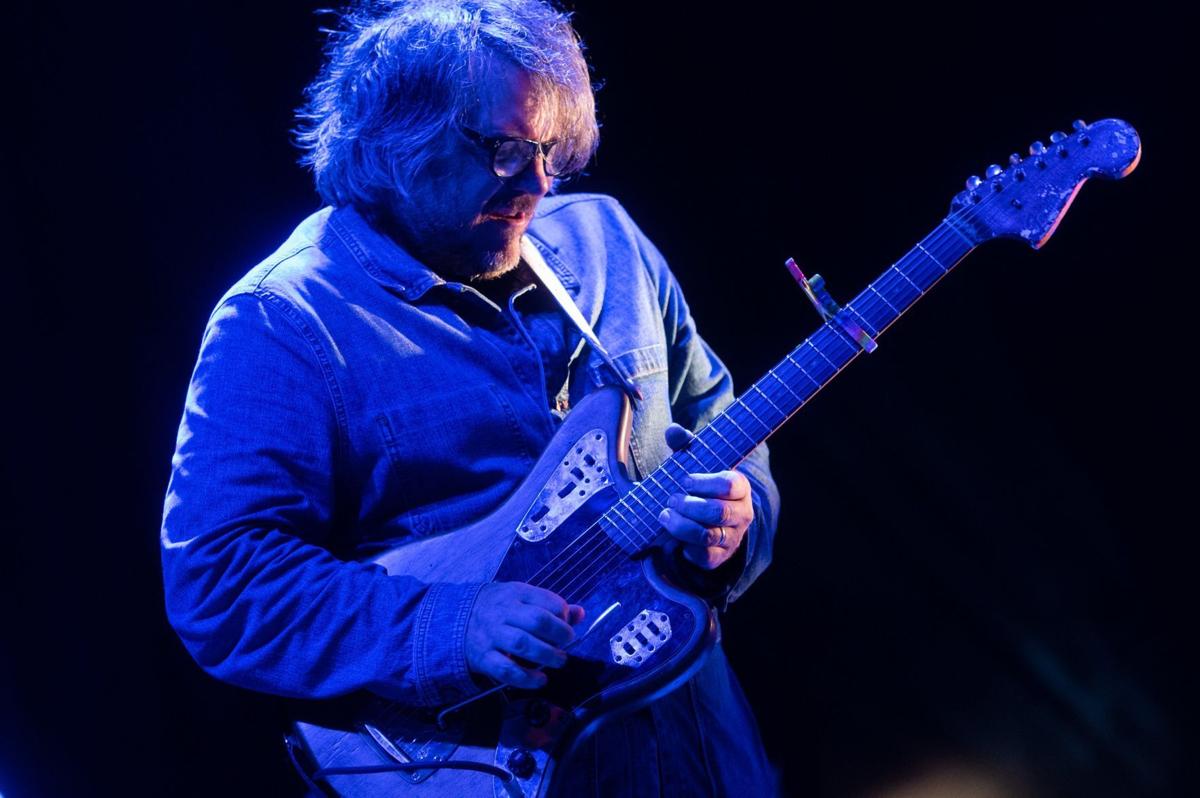 Jeff Tweedy of Wilco performs at St. Louis Music Park in Maryland Heights on Friday, Aug. 13, 2021. Photo by Jon Gitchoff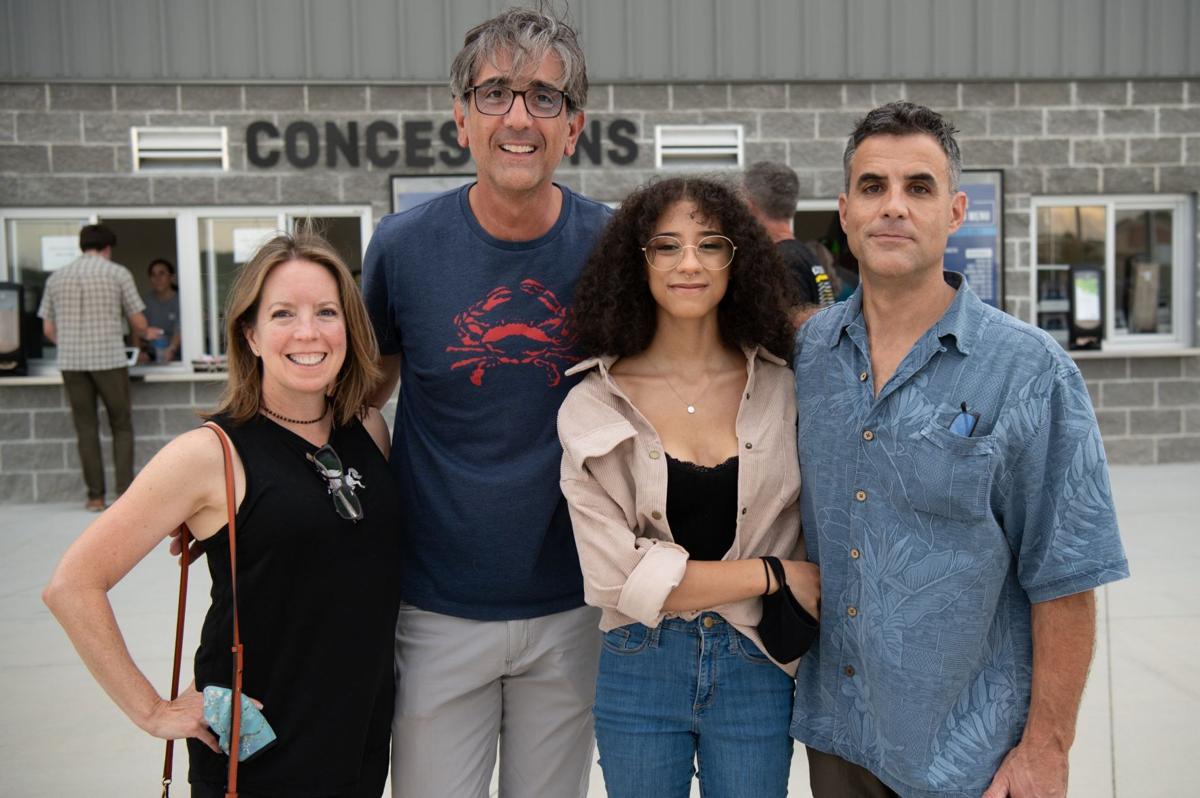 From left, Kara Krawat, Kahn Hakman, Max Bee and Conrad Poohs, all of St. Louis, before Wilco performs at St. Louis Music Park in Maryland Heights on Friday, Aug. 13, 2021. Photo by Jon Gitchoff

By Daniel Durchholz
Special to the Post-Dispatch

"Maybe all I need is a shot in the arm," goes the chorus of the first song Wilco sang at St. Louis Music Park Friday night.
Although it dates from 1999 and is about something else entirely, the line rang absolutely true in the moment.
Proof of vaccination against COVID-19 (or a recent negative test) was required to enter the venue — a good and necessary policy if we're ever going to get back to what used to pass for "normal."
Throughout Wilco's 90-minute set, frontman Jeff Tweedy, a Belleville native, seemed in a nostalgic mood, making references to his ties to the area. "I grew up near here," he said at one point, later asking bassist John Stirratt if he remembered rehearsing "Box Full of Letters," from Wilco's debut album, "A.M.," in Maplewood.
Detecting a sweet smell in the air, Tweedy further established his St. Louis bona fides by claiming the place smelled "like a Triumph concert at the Checkerdome."
Thankfully, it didn't sound like that. With its deep catalog of quality material, intricate arrangements and stellar musicianship, Wilco proved once again that it's one of the finest live acts extant.
Each of the band members — Tweedy, Stirratt, drummer Glenn Kotche, guitarist Nels Cline, keyboardist Mikael Jorgensen and keyboardist/guitarist Pat Sansone — is a terrific player, though Cline is something else entirely.
###[ad_2]
Originally Appeared Here