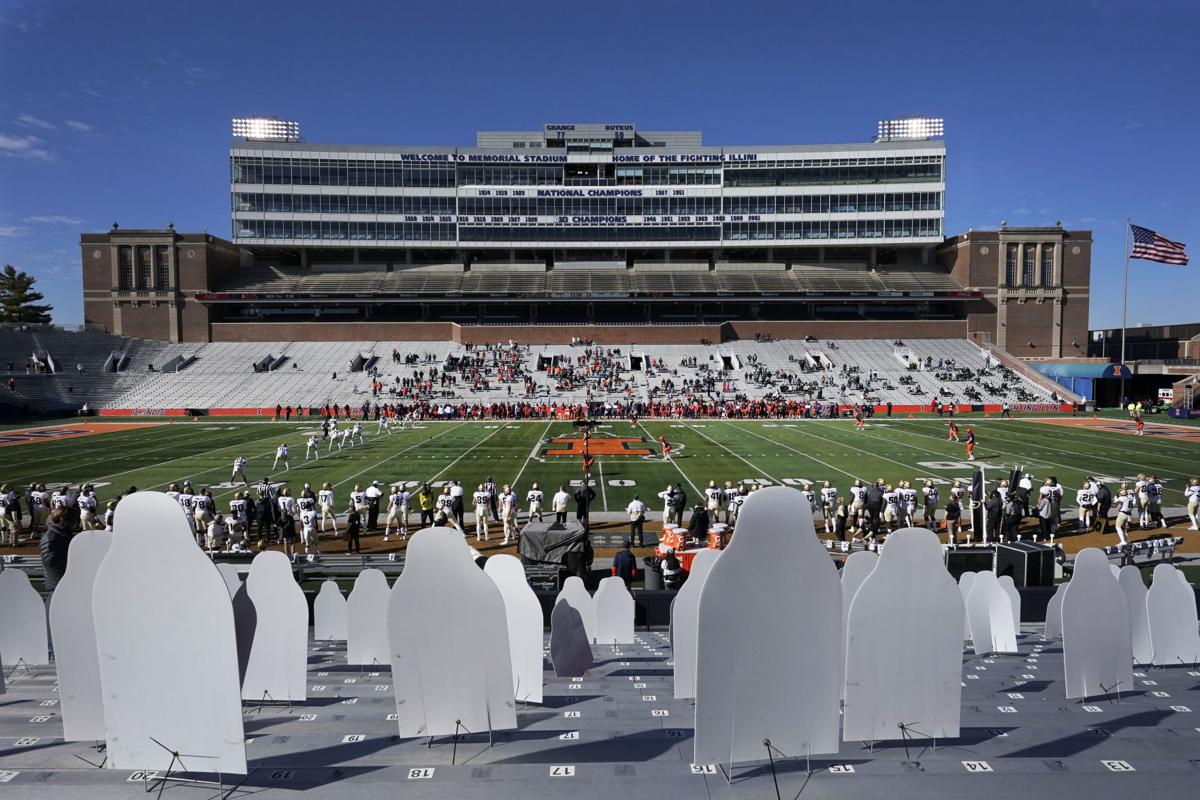 Nebraska will open the 2021 football season much closer to home than originally scheduled.
The Huskers and Illinois will not play in Dublin, Ireland, officials announced Wednesday.
The Aer Lingus Classic had been headed toward a relocation for months due to the coronavirus pandemic's continuing impact.
The Huskers and Illini still plan to open the 2021 season on Aug. 28, but now the game will be played in Champaign at Illinois' Memorial Stadium.
Among the driving reasons: NU athletic director Bill Moos said that ticket sales not surprisingly lagged substantially over the course of the fall, which is when they majority would have been sold under normal circumstances.
"The trip would have been a memorable experience for the young men in our football program, so I feel badly they won't have this opportunity," Moos said in an official statement released Wednesday.
"There was also a high level of excitement and interest in the game among our great fan base, and I know many of them were looking forward to making the trip to cheer on the Huskers. Anthony Travel and Irish American Events have been a great partner throughout this process, and we will continue to explore the possibility of taking Nebraska Football to Dublin in the future."
"It is desperately disappointing that it is necessary to cancel the 2021 Aer Lingus College Football Classic but public health must take precedent," said Neil Naughton, Chairman of the Aer Lingus College Football Classic. "These games offer huge publicity potential, practical economic benefits, and a genuine expression of the close ties between Ireland and the United States. We have made great friends with both the University of Illinois and the University of Nebraska and I look forward to welcoming them back to Ireland in the not too distant future and giving their travelling fans the welcome Ireland is so famous for."
Ticketholders will be contacted by their purchase provider in the coming days.
Illinois gave up a home game to make the Week 0 contest in Ireland work. Before the teams agreed to play in Ireland, they were set to square off on Nov. 13. Illinois still has that week as a bye on its schedule, but Nebraska filled in FCS Southeastern Louisiana.
Padraic O'Kane, director of Irish American Events, made clear that college football in Ireland in the future is a distinct possibility.
"Whilst today's announcement is another difficult blow for the Irish Hospitality and Tourism Industry, as organizers, we are fully engaged with our stakeholders on both sides of the Atlantic and remain hopeful, that with the right support, we will be in a position to re-launch the Aer Lingus College Football five-game Series in the coming months.
"We are at an advanced stage of negotiations with high-profile Universities for the 2022 and 2023 fixtures. However, the five-game series business model post-Covid-19 has additional costs and risks which we are currently working through with our public and private stakeholders and partners."