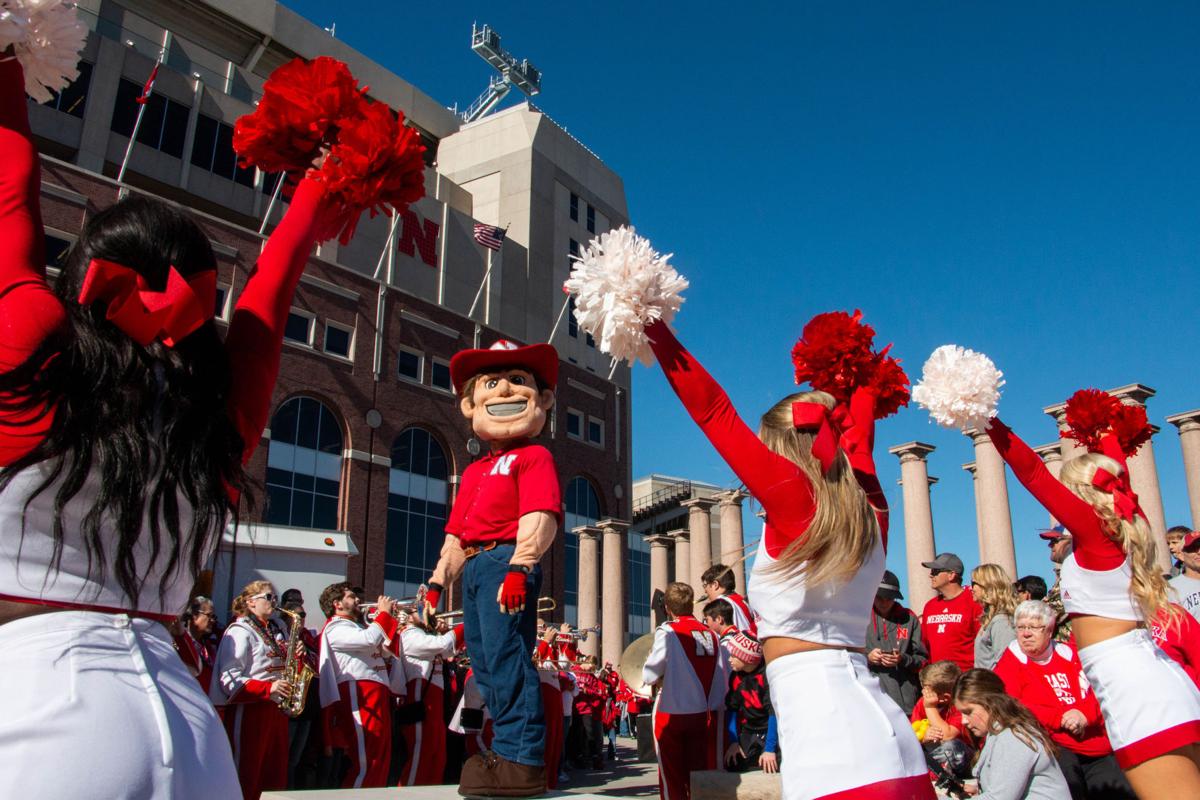 Nebraska fans have an extra home game to look forward to in September.
The Huskers finalized a schedule shift that's been in the works for several weeks, replacing a Nov. 13 home game against FCS Southeastern Louisiana with a Sept. 4 home game against a different FCS foe, Fordham.
The school announced the move on Monday afternoon. Nebraska is paying Fordham a $500,000 guarantee, according to a copy of the game contract obtained by the Journal Star.
NU's previous schedule included just one home game — Sept. 11 against Buffalo — in the first four weeks of the college football season, which head coach Scott Frost said put his fourth-year program at a disadvantage both competitively and on the recruiting front.
Once the Illinois game was moved stateside, NU decided it didn't want to have the next weekend off.
"We have been actively exploring opportunities to play a home game on Sept. 4 since our Ireland trip to play Illinois was canceled," Nebraska athletic director Bill Moos said in a statement released by the university. "It was important for several reasons to add a September home game. It provides a better flow to the start of our season for our team, and gives us a valuable early-season showcase for recruits. This will also provide our fans and local businesses with a home game on the traditional season-opening weekend.
"We are appreciative of the flexibility of both Fordham and Southeastern Louisiana to make this schedule change possible late in the process."
"I hope that we can do something with the schedule to make sure our fans can get in and see us sooner and more often."
They did, and now the Huskers will play eight straight weeks and then will have two bye weeks down the stretch. The first portion of the schedule looks like this:
Sept. 25: at Michigan State
Then, Nebraska has a pair of bye weeks over the span of four Saturdays. The first is the program's originally scheduled off week and the second is where NU was going to host Southeastern Louisiana.
The rest of the 2021 slate looks like this:
Fordham is a member of the Patriot League and played just three games in 2020. The Huskers and Rams have never played each other before.
With the schedule now finalized, Nebraska said football season ticket holders will receive renewal information this week.
Nebraska's contract with Southeastern Louisiana called for a $600,000 guarantee and has that sum set as the buyout as well. However, NU's news release said the school will explore rescheduling its slated Nov. 13 game with the FCS program to a later date.
"This will be a tremendous opportunity for the team," Fordham coach Joe Conlin said in a statement. "Playing a game at an FBS power five school, especially one as steeped in tradition as Nebraska, will be an experience that the team will remember for years."
Fordham has not played a Big Ten team since 1941.
Photos: All of the sights from the return of the Red-White Spring Game at Memorial Stadium