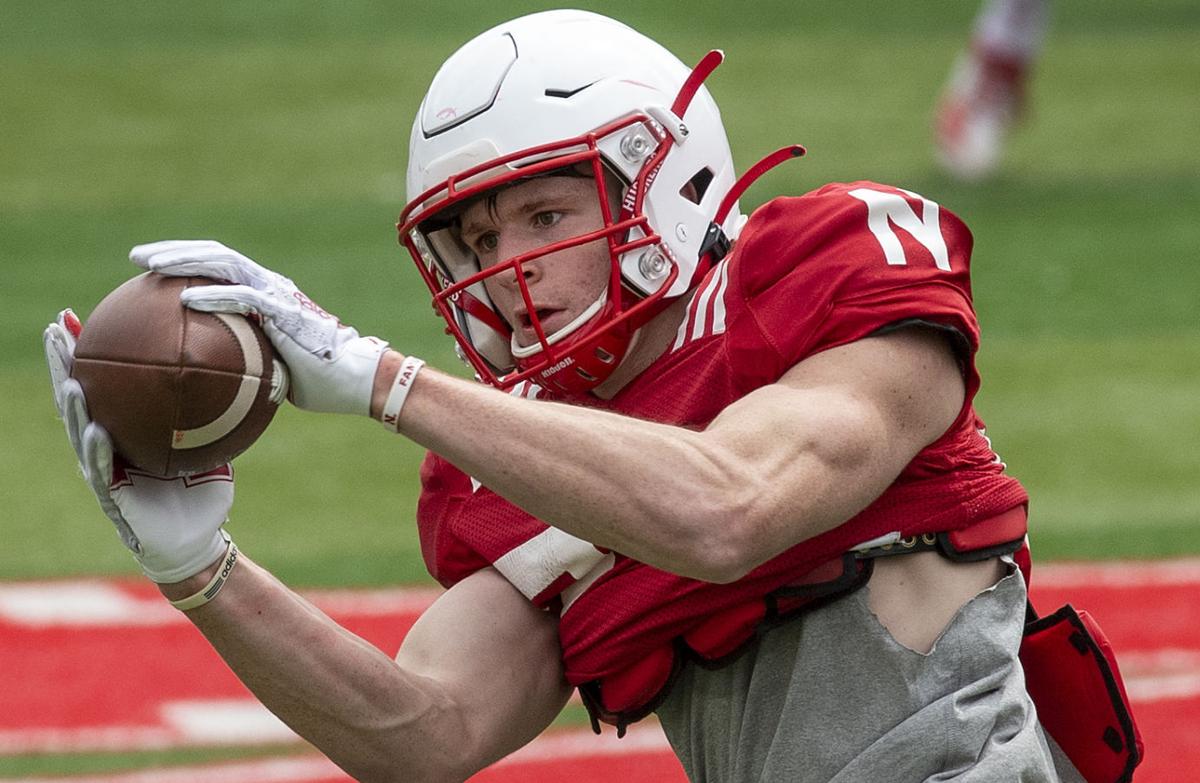 Nebraska tight end Thomas Fidone's promising spring came to a sudden halt late last week when he suffered a serious knee injury.
Husker coach Scott Frost said Wednesday that Fidone suffered a non-contact knee injury and is scheduled to have surgery Thursday. Frost said Fidone will not be ready when fall camp opens in late summer.
Best-case scenario, Fidone will be back by midseason, Frost added.
The injury apparently happened Friday during NU's 12th of 15 spring practices.
Fidone, a Council Bluffs, Iowa, native and former Lewis Central High star, was the centerpiece of Nebraska's 2021 recruiting class and was widely considered the best tight end prospect in the country for his class.
He arrived on campus in January and took part in Nebraska's winter conditioning program as a mid-year enrollee. Most recently, the freshman tight end had been coming on strong late in spring practices, according to his position coach, Sean Beckton.
"He wanted to step out there on Day 1 and be the best tight end on the team," Beckton said last week. "I had to humble him early on. That's not going to happen. We've got to stack practices. We've got to stack reps on top of each other in order for him to be great. He's definitely moving in that direction."
In fact, last week's scrimmage was, "his best day, by far," Beckton said. "So I'm really, really proud of him. We just have to continue to press him. He's going to help this football team this year."
Perhaps not anymore. An aggressive return from major knee surgery still would carry well into the regular season this fall. Frost said he knew this was perhaps the most pertinent risk of holding spring ball weeks later than normal this year.
"Really the only risk you run is if you get the type of injury where somebody's out for a while, you're getting closer to the season," Frost said on March 29 while listing off several positives like more time off after a long season last year, a full winter conditioning session and no spring break interrupting the middle of the spring schedule. "Those are the risks you have to run to practice hard and get better."
Shortly after Frost met with media Wednesday, Fidone tweeted, "I will be back. Bigger, faster and stronger! I can promise you that! Every setback is set to have a major comeback! GBR."
Nebraska does have depth at the tight end position, highlighted by juniors Austin Allen and Travis Vokolek. After that, redshirt freshman Chris Hickman has been back with Beckton's group this spring and freshman James Carnie is on campus as a mid-year enrollee. Freshman A.J. Rollins arrives this summer.
A look at the 2021 Nebraska football schedule
Week 0 ➡️ Illinois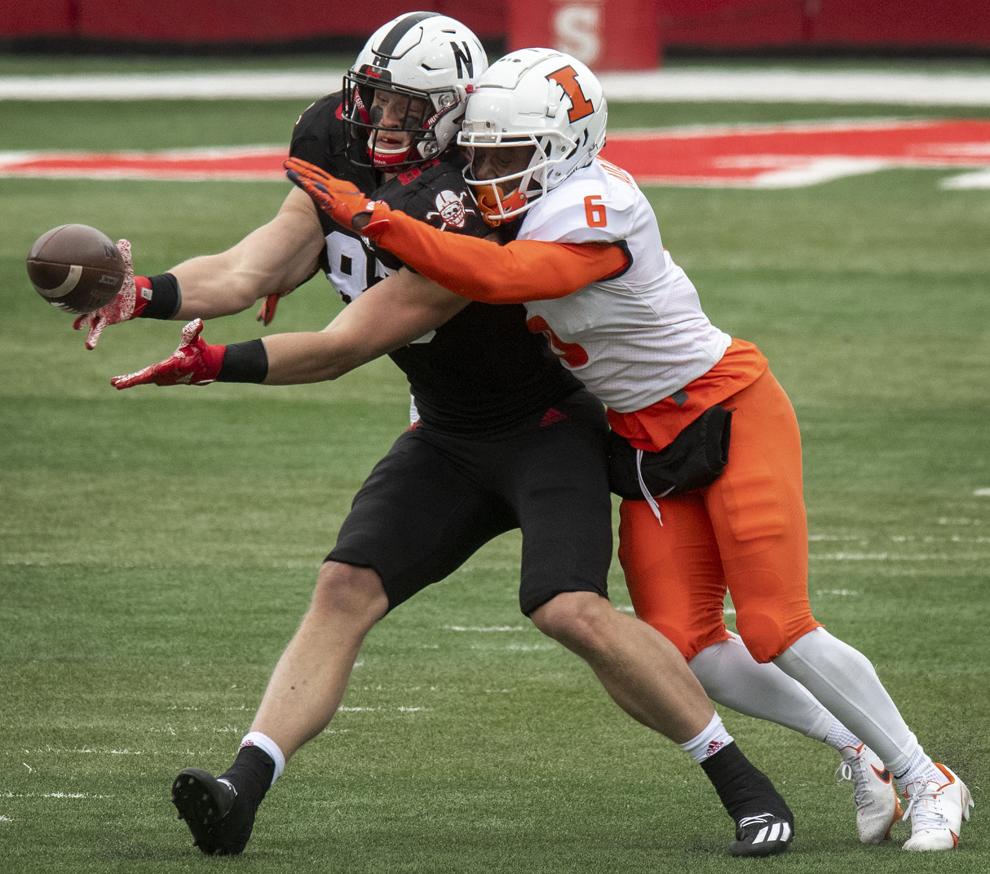 Last time the Huskers and Illini played: Illinois 41, Nebraska 23 (2020)
All-time series: Nebraska leads, 11-4
Week 2 ➡️ Buffalo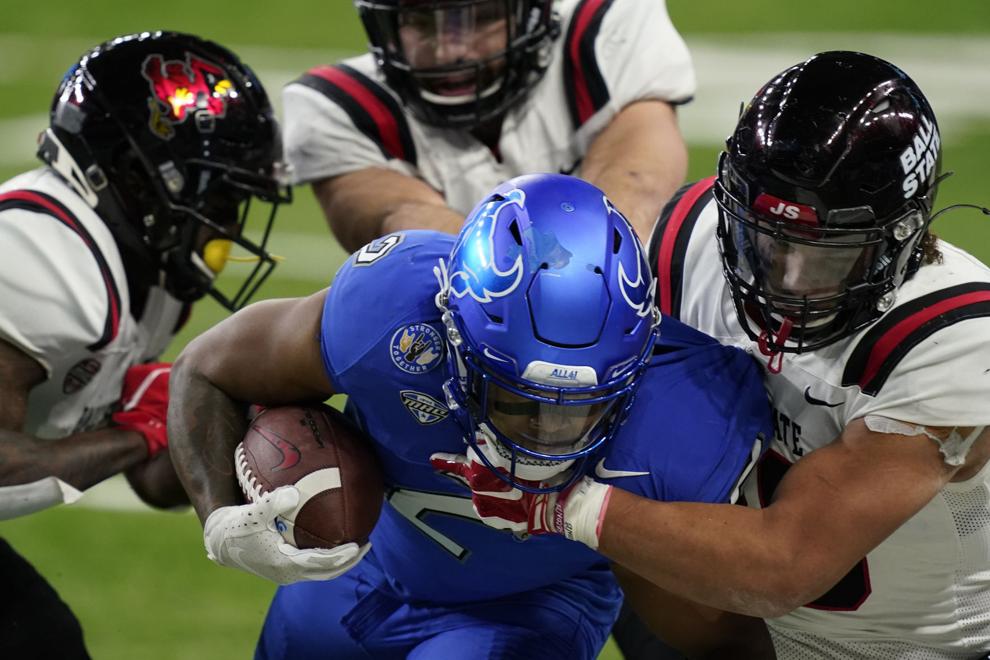 Buffalo in 2020: 6-1 (5-0 in MAC)
Last time the Huskers and Bulls met: No previous matchups
Week 3 ➡️ at Oklahoma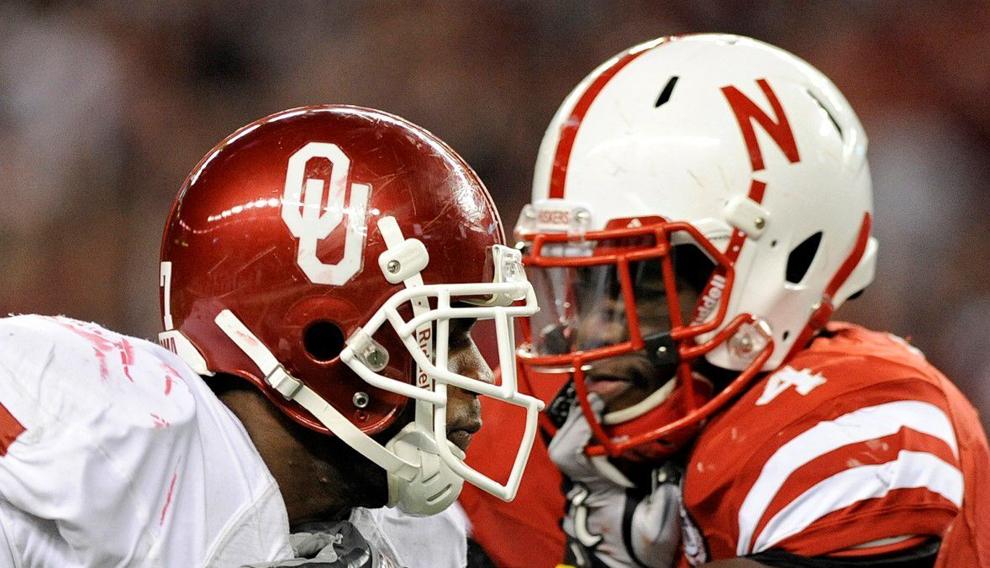 Oklahoma in 2020: 9-2 (6-2 Big 12)
Last time Huskers and Sooners played: Oklahoma 23, Nebraska 20 (Dec. 5, 2010, Big 12 Championship)
All-time series: Oklahoma, 45-38-3
Week 4 ➡️ Michigan State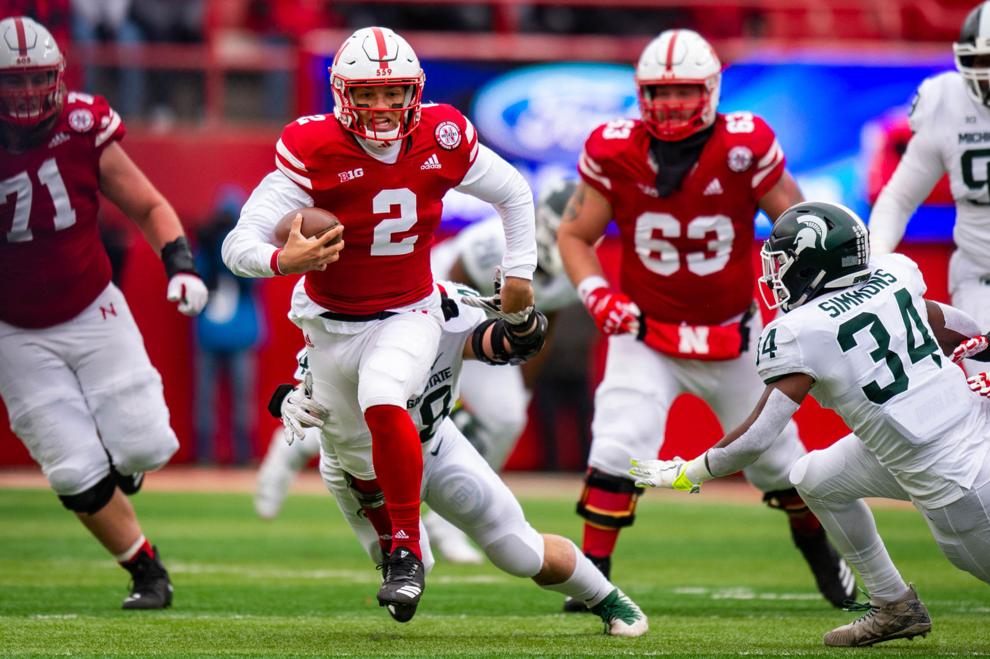 Where: East Lansing, Michigan
Michigan State in 2020: 2-5
The last time the Huskers and Spartans played: Nebraska 9, Michigan State 6 (Nov. 17, 2018)
All-time series: Nebraska leads, 9-2
Week 5 ➡️ Northwestern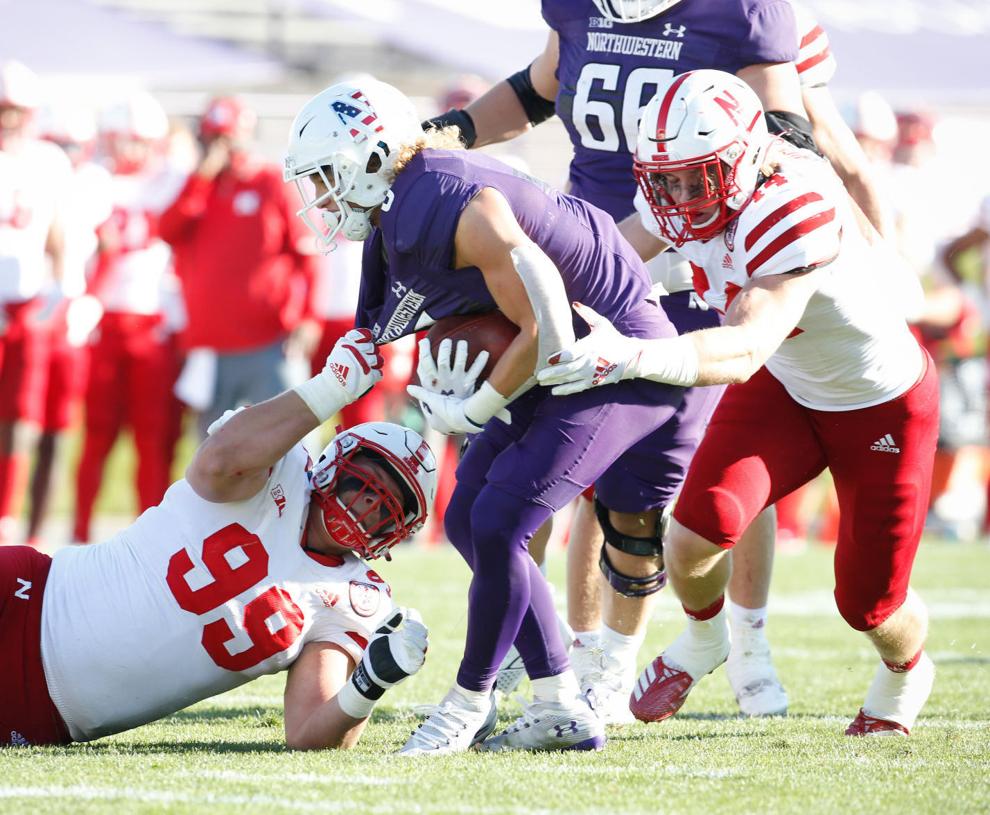 Northwestern in 2020: 7-2, Big Ten runner-up
The last time the Huskers and Wildcats met: Northwestern 21, Nebraska 13 (Nov. 7, 2020)
All-time series: Nebraska leads, 8-6
Week 6 ➡️ vs. Michigan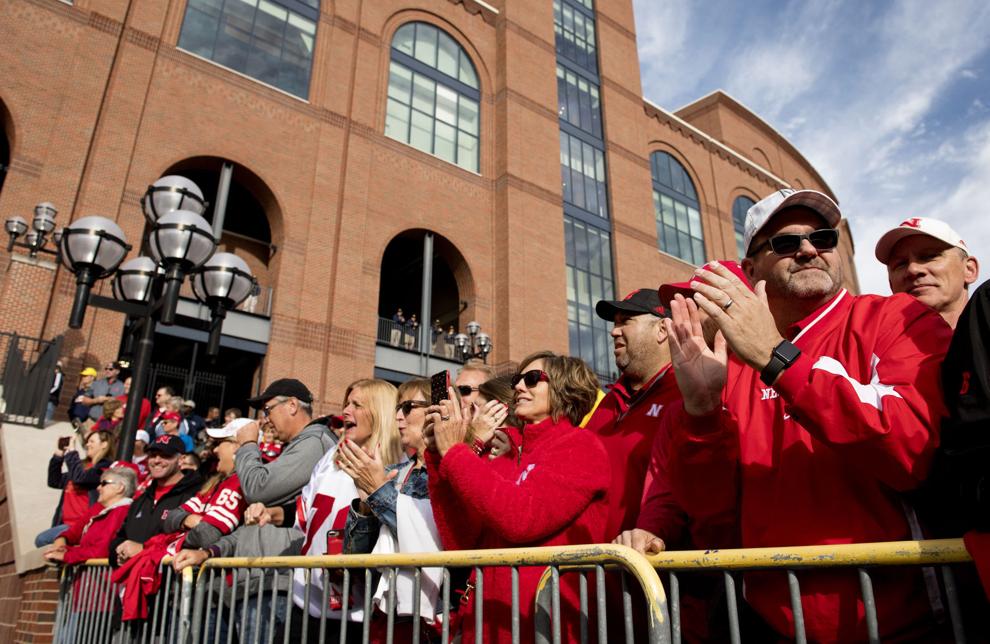 The last time the Huskers and Wolverines played: Michigan 56, Nebraska 10 (Sept. 22, 2018)
All-time series: Michigan leads, 5-4
Week 7 ➡️ at Minnesota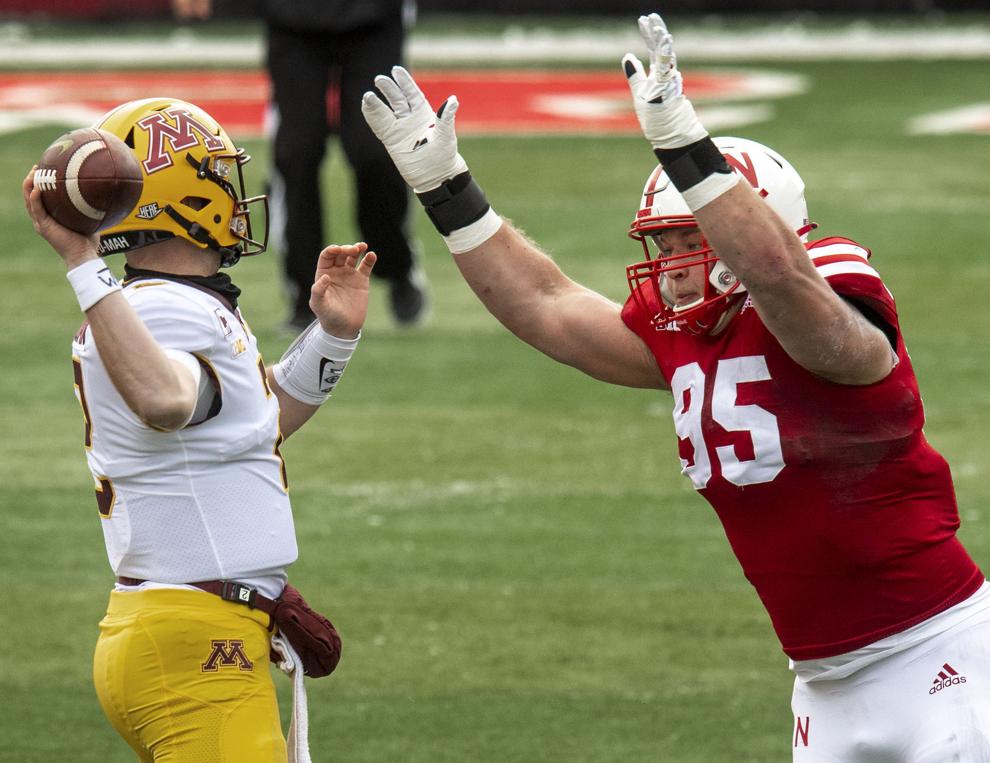 The last time the Huskers and Gophers played: Minnesota 24, Nebraska 17 (Dec. 12, 2020)
All-time series: Minnesota, 34-25-2
Week 9 ➡️ Purdue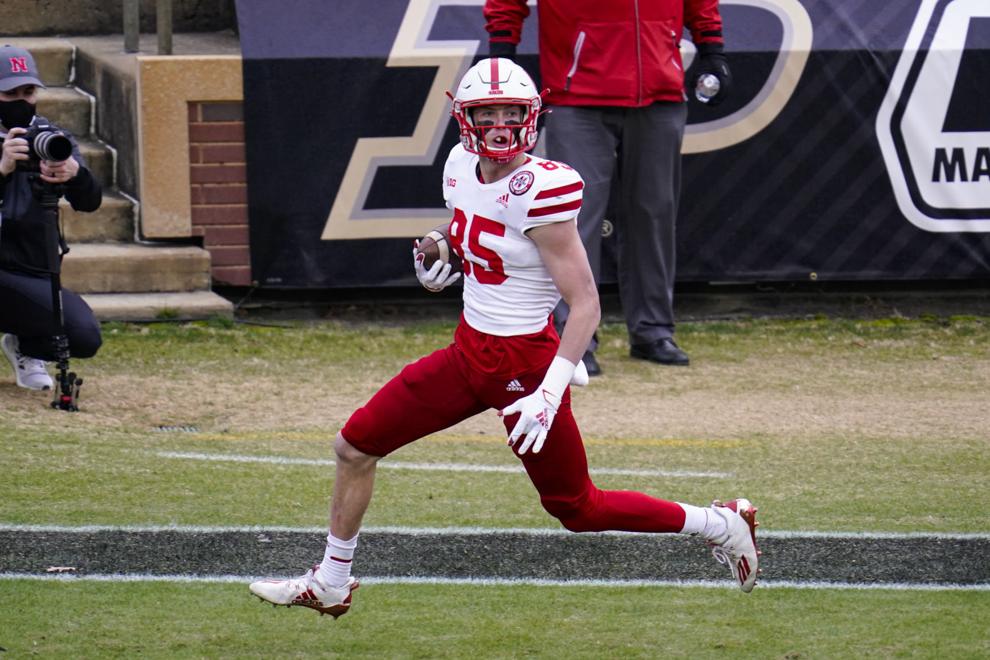 The last time the Huskers and Boilermakers met: Nebraska 37, Purdue 27 (Dec. 5, 2020)
All-time series: Nebraska leads, 5-4
Week 10 ➡️ Ohio State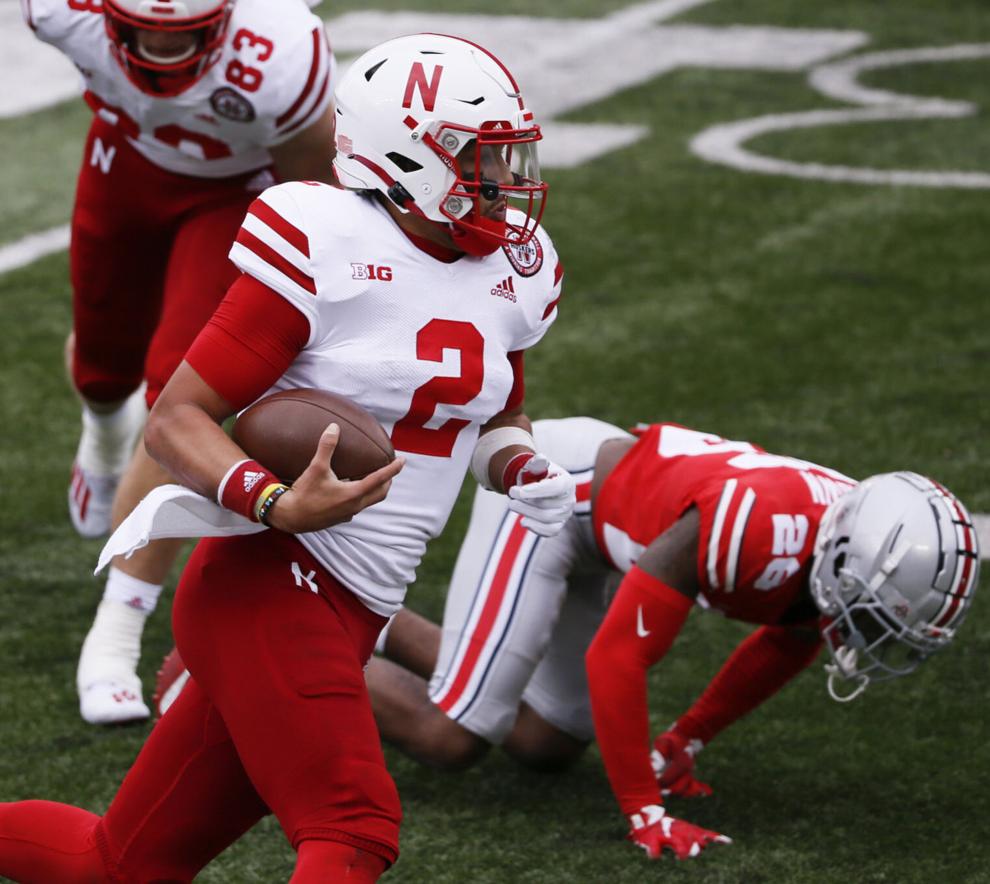 Ohio State in 2020: 7-1 (national runner-up)
The last time the Huskers and Buckeyes met: Ohio State 52, Nebraska 17 (Oct. 24, 2020)
All-time series: Ohio State leads, 8-1
Week 11 ➡️ Southeastern Louisiana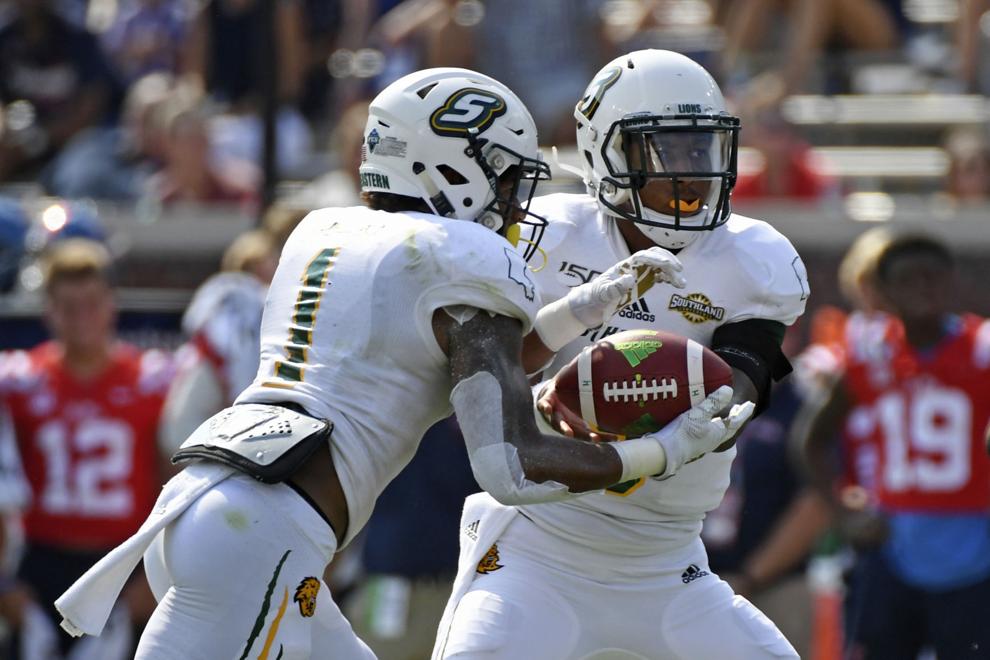 Southeastern Louisiana in 2020: 2-2 (split-schedule concludes in April)
The last time the Huskers and Lions met: No previous matchups
Week 12 ➡️ at Wisconsin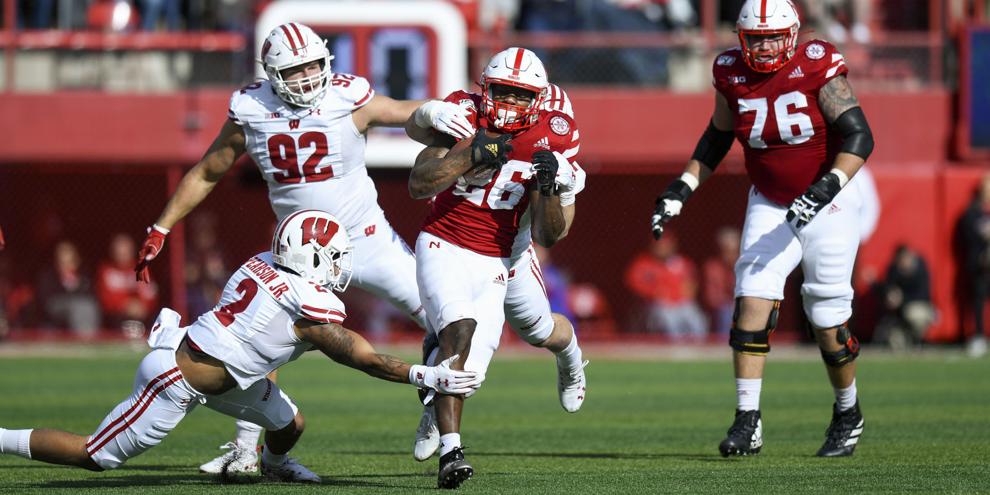 Where: Madison, Wisconsin
The last time the Huskers and Badgers met: Wisconsin 37, Nebraska 21 (Nov. 16, 2019)
All-time series: Wisconsin leads, 10-4
Week 13 ➡️ Iowa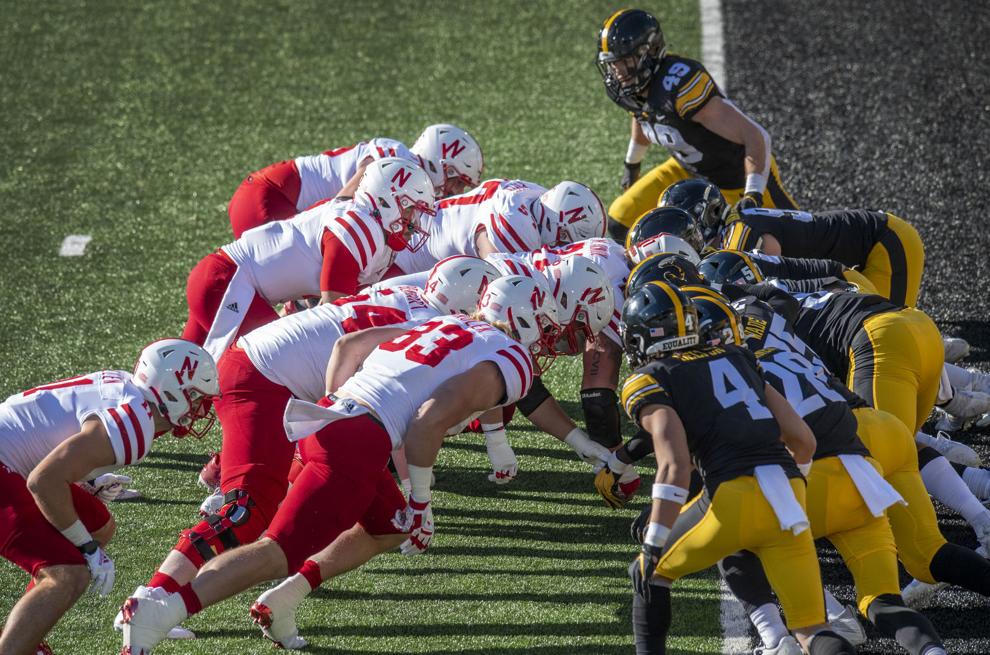 The last time the Huskers and Hawkeyes met: Iowa 26, Nebraska 20 (Nov. 27, 2020)
All-time series: Nebraska leads, 29-19-3