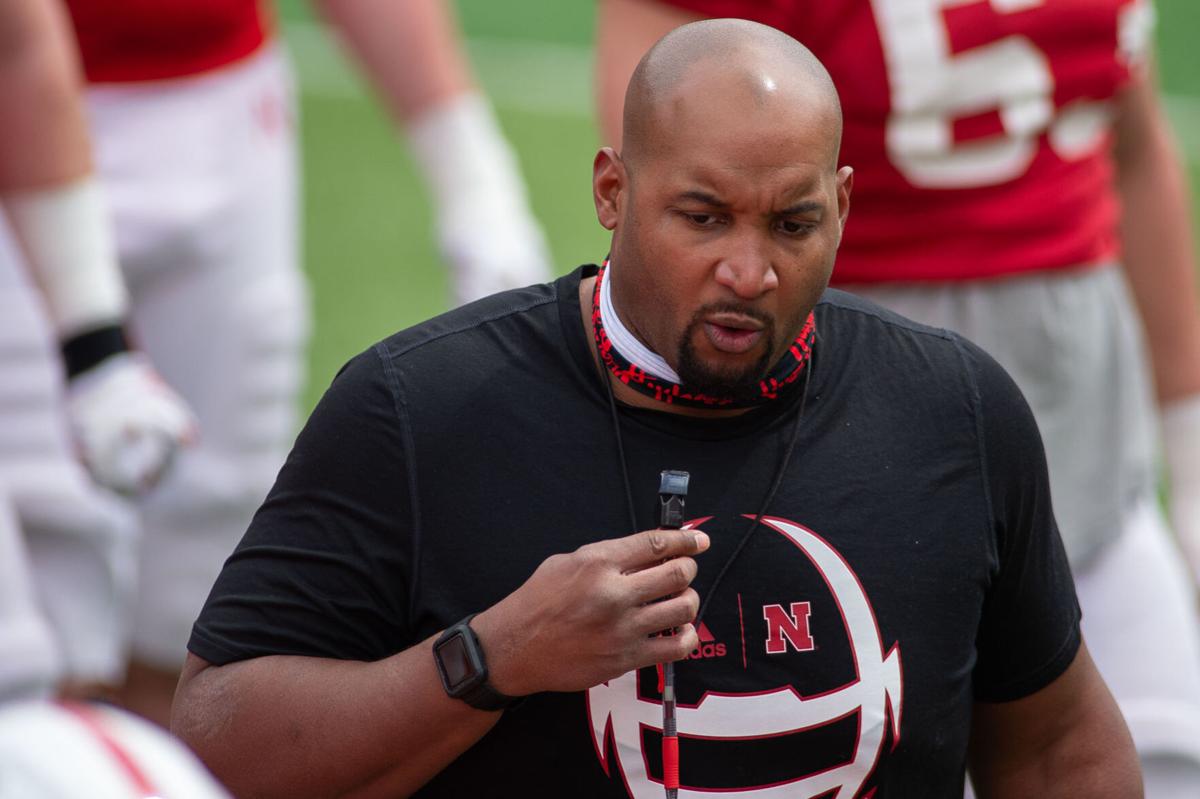 June is here and the NCAA's year-plus, pandemic-induced recruiting dead period is officially history.
As coaching staffs and recruits start interacting face-to-face for the first time since early 2020 and camps, visits and workouts ramp up quickly, the Journal Star will be regularly providing running updates. The quiet period runs until June 28, when a more normal dead period kicks in for most of July.
Nebraska's not wasting any time getting players to campus. And it's already paying off.
Rickels on campus: Bellevue West offensive lineman Henry Rickels was also on campus Tuesday to meet with the staff and will return to work out for coaches on June 11. Rickels does not currently have a Husker offer, but he told the Journal Star in February that he was in regular contact with offensive line coach Greg Austin and it appears that hasn't changed.
He's among several 2022 in-state players who will have a chance to work out for the staff and potentially earn a scholarship offer. Others include Appelget, North Platte's Vince Genatone, fellow Bellevue West players defensive lineman Caden Camese and running back LJ Richardson, and many others.
QB Torres has visits scheduled: Nebraska 2022 quarterback target Richard Torres (San Antonio) is part of a big official visit weekend in Lincoln this week and then has more workouts and visits scheduled on into June.
The Southside High standout tweeted on Monday that he is also slated to visit TCU on June 7 and Kansas State the weekend of June 11, and is attending camps at SMU and hometown UTSA before June 17.
June 3rd-5th ⚪️Nebraska🔴
June 6th SMU ⛺️ 6pm
June 7th TCU 🐸
June 11th-13th ⚪️K-State🟣
June 17th UTSA ⛺️ 9am

— Richard Torres (@richie_2112) June 1, 2021
Torres is the first class of 2022 quarterback to officially visit NU — MJ Morris of Atlanta was in town for the spring game on May 1 — and is the only one with an known official date set so far.
A familiar name working out for Husker staff: Another on the list to visit Nebraska unofficially and workout for the staff on June 11: 2022 wide receiver Chris Brooks Jr., the son of former Nebraska wide receiver Chris Brooks.
Brooks Jr., listed at 6-3 and 210 pounds, is considered a two-star recruit by Rivals. He has a host of offers, including from MAC schools Buffalo and Ball State.
A St. Louis native, Brooks Jr. caught 18 passes for 380 yards and six touchdowns in just four games as a junior for St. Louis University High.
The Huskers have not offered Brooks Jr. at this point. They have one wide receiver already in their 2022 class in Victor Jones Jr. (Orlando) and a couple more — Landon Samson (Southlake, Texas) and Grant Page (Boulder, Colorado) — officially visiting over the next two weekends.
Huskers in top group for OL: Nebraska is in the top eight for offensive lineman Jake Maikkula (Littleton, Colorado).
The Valor Christian tackle unveiled his top group on Monday. According to his 247Sports profile, Maikkula (6-5 and 265) is planning on officially visiting Nebraska on June 21 in a busy month that also includes trips to Cal, Virginia, Colorado and Duke, all of which are also among his top group.
Early megacamps: A couple of the camps Nebraska's staff members are planning to attend right away this week are the "megacamps" at Mercer University today and Lindenwood (Missouri) University on Friday.
Social media posts about the Mercer camp indicate that upwards of 40 colleges will have coaches in attendance, giving players the ability to work out in front of and be instructed by coaches from schools all over the country.
Same for the Lindenwood camp on Friday, which several of Bellevue West's players and assuredly many other Nebraska prospects will be attending.