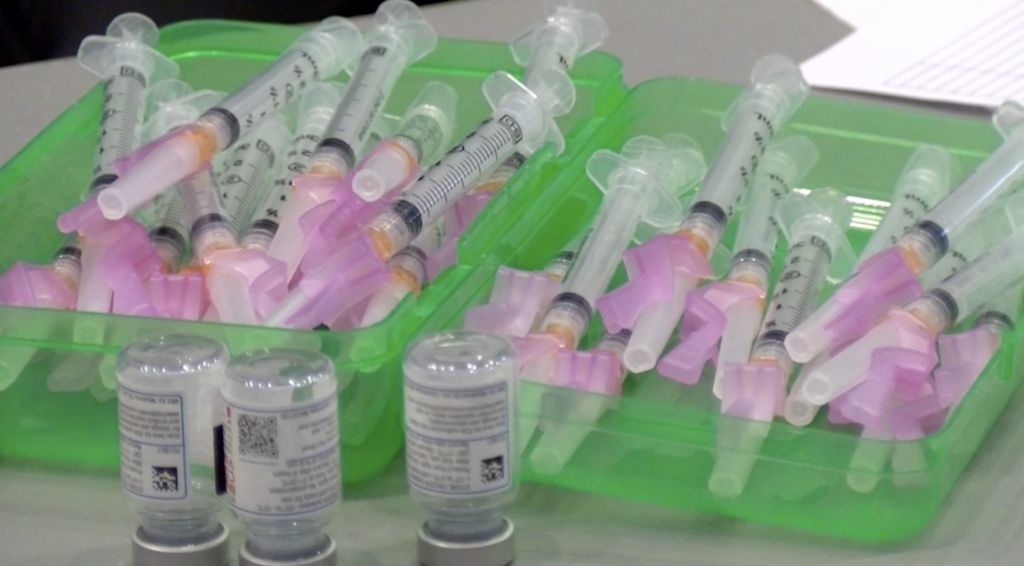 Nebraska health officials say pre-planning and waiting lists have helped to ensure that no vaccine doses go to waste.
LINCOLN, Neb. (KLKN) – Across the country and in the state of Nebraska, COVID-19 vaccine supply is struggling to keep pace with demand. Given that reality, Nebraska health officials say it is critical that no vaccine goes to waste.
"We want to make sure that every vial that we open, is used," Four Corners Health Department executive director Laura McDougall said. "It has not been a problem to this point."
"We have used every every dose we've gotten," RelyCare Pharmacy CEO Steve Osenbaugh said. "We have not wasted one."
Vaccines must be used within six hours of being taken out of refrigerated storage. Both McDougall and Osenbaugh agree that preparing waiting lists in advance has been key to managing vaccine doses.
"If we're having a clinic and we have cancellations, we're giving them 30 minutes to have contacted us or to come in," Osenbaugh said. "If they don't, we're telling our person who's in charge of our list to start making those calls and get the first person that answers. And that can be in like, say, in the next hour to come in."
"We have waiting lists of people that will drop everything and come in and have agreed to be on our waiting list," McDougall said. "Anytime we do a vaccine clinic we'll have people on standby on waiting lists to finish off vials that are within the priority groups."
RelyCare has even strategically held off on getting some of their employees vaccinated during the Phase 1A period to ensure they always have a backup plan and never have to waste vaccine.
"We purposely kept our team members, not on any vaccination list, and just use up our excess doses on our team members," Osenbaugh said.
While health districts and pharmacies invest a lot of time and energy making sure every vaccine available gets put to use, McDougall says there is one way she's seen doses wasted.
"The only time that we have had a wasted dose is when we've had a syringe malfunction," she said. "We've had a couple of those happen where a syringe has just not worked."