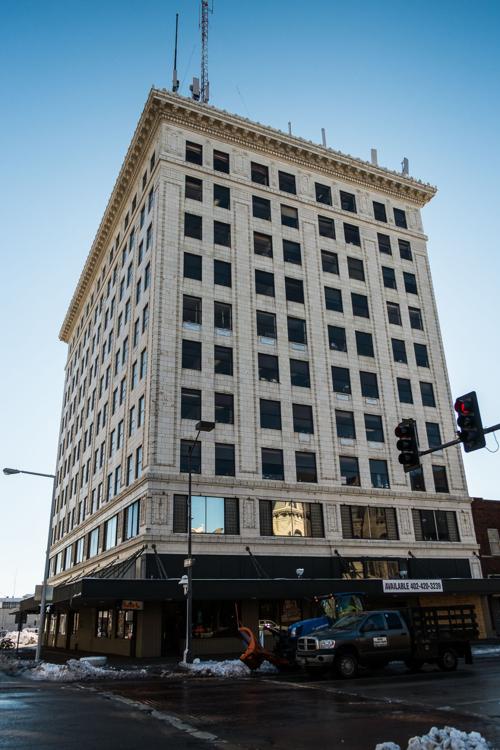 The shuffling of downtown bank locations is continuing.
Both Great Western Bank and Wells Fargo are planning to open new branches downtown and move or consolidate existing operations at those new locations.
Those moves come on the heels of a number of other bank branch closures and consolidations, many of them downtown.
Great Western is planning to open a new retail branch on the first floor of the Terminal Building at 10th and O streets toward the end of the year, said Tom Sonderegger, group president for Lincoln as well as central and western Nebraska for the Sioux Falls, South Dakota-based bank.
The new branch will replace the one at 13th and N streets that Great Western inherited in 2010 when it took over the assets of the failed TierOne Bank.
The 3,100-square-foot branch will run along the entire east side of the Terminal Building and will have drive-thru lanes on the south side, where there is an existing surface parking lot.
Sonderegger said the new branch will be able to offer more off-street parking for customers.
"I think the main driver (of the move) is the ability to have better customer access," he said.
Great Western also will move its commercial banking operations to the Terminal Building, occupying the entire second floor of the building, which is undergoing a $24 million redevelopment that will transform its upper floors from offices to condos.
Wells Fargo apparently also is planning a new retail bank branch and offices at 210 N. 14th St., in the building that is best known for being the former location of Rock 'N' Roll Runza.
A spokeswoman for the nation's third-largest bank declined to comment on the plans, but building permits filed earlier this month indicate the bank will open a branch operation on the first floor of the building and occupy offices on the second floor.
Wells Fargo has two existing branches within blocks of the site — a drive-thru branch at 16th and P streets and its main downtown branch in the 10-story building bearing its name at 13th and O streets. It seems likely at least one of those would close.
"Branches continue to play an important role in the way we serve our customers, and as customer preferences change, so will our branches and the experiences customers have in them," the spokeswoman said in an email.
Great Western and Wells Fargo join a growing number of both local and national banks that are closing and consolidating Lincoln branch locations.
On May 3, First National Bank of Omaha will open a new full-service branch in the Canopy Lofts building at 601 R St. and close its two existing downtown branches at 1340 L St. and 134 S. 13th St. Suite 100, in the Federal Trust Building. First National also closed a branch office at at 8633 Andermatt Drive in August.
U.S. Bank closed three Lincoln branches in November and then closed its downtown drive-thru branch at 13th and L streets in January. CIT Group, which bought Mutual of Omaha Bank in 2019, closed its only Lincoln branch at 14th and Q streets last year.
Lincoln's Cornhusker Bank announced last month that it will close branches in north Lincoln at 1300 N. 27th St. and 1600 N. Cotner Blvd. on June 11.
The local bank closures are part of a national trend. According to S&P Global Market Intelligence, a record number of bank branches, more than 3,300, closed in the U.S. last year, while only slightly more than 1,000 new ones opened.
The 10 tallest buildings in Lincoln
10. Wells Fargo Center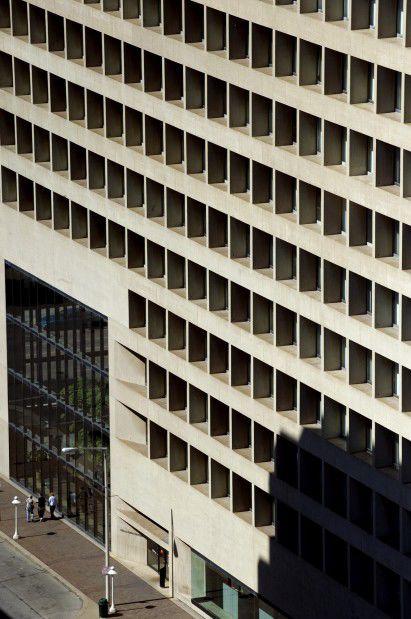 9. Terminal Building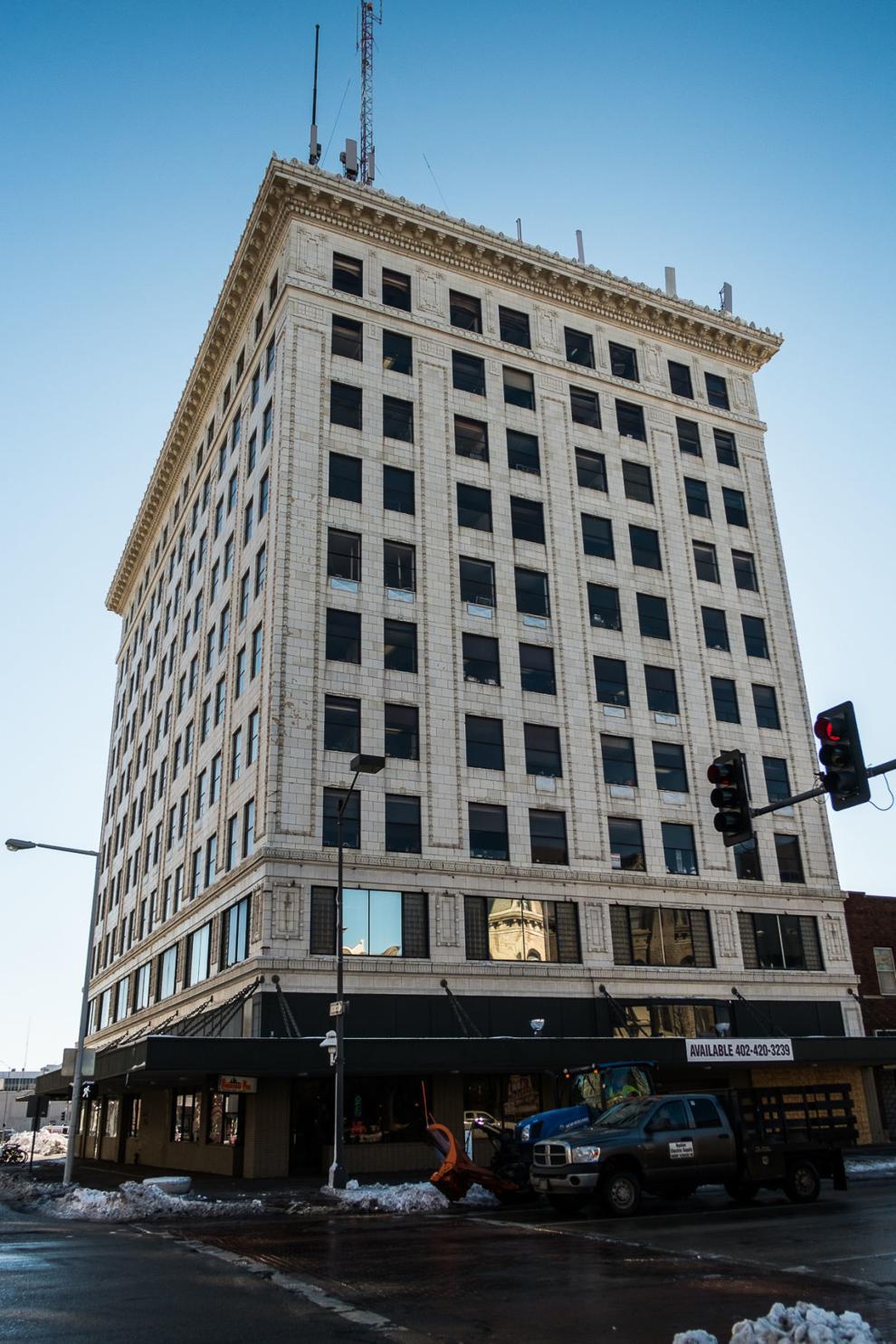 8. Georgian Place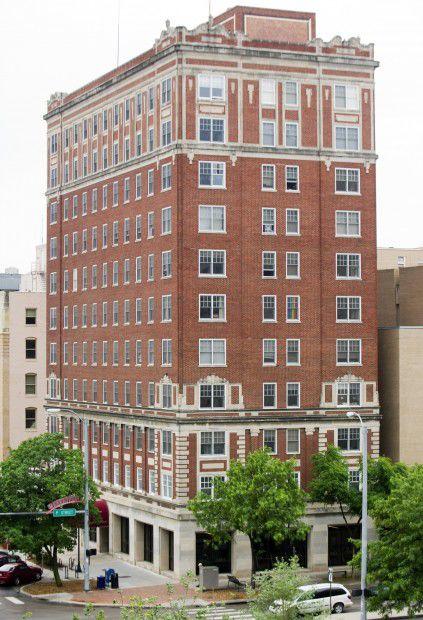 7. University Towers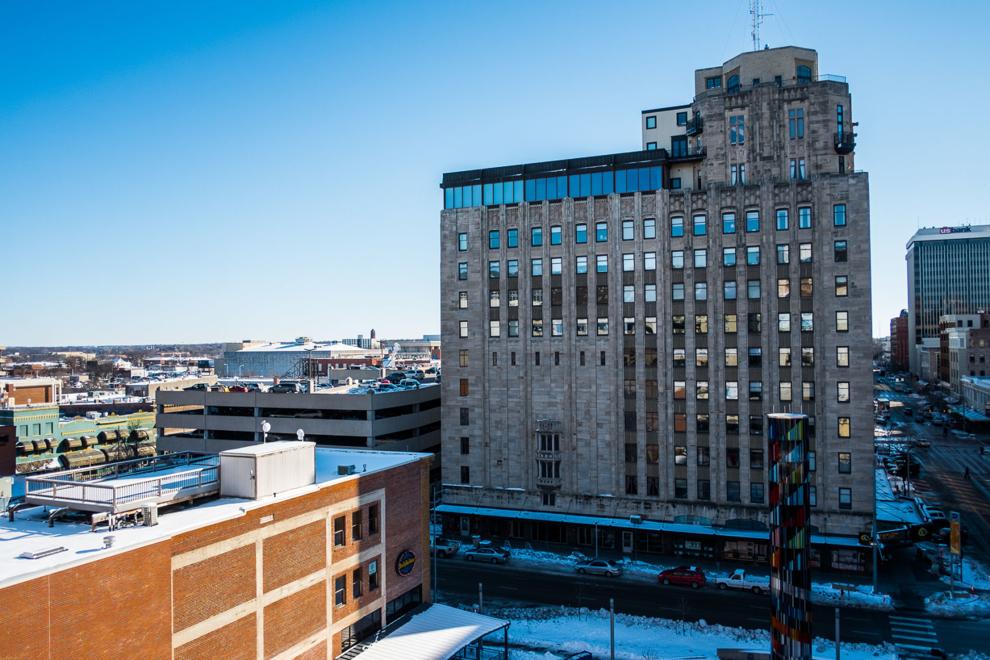 6. Abel Hall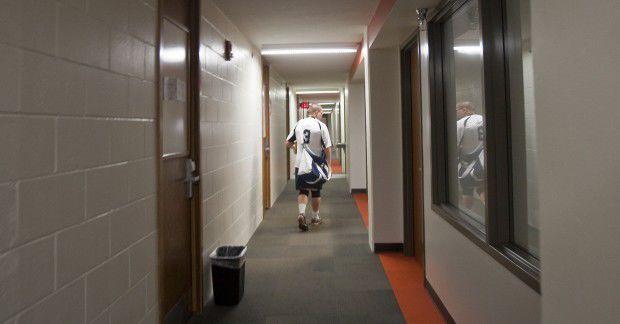 5. Sharp Building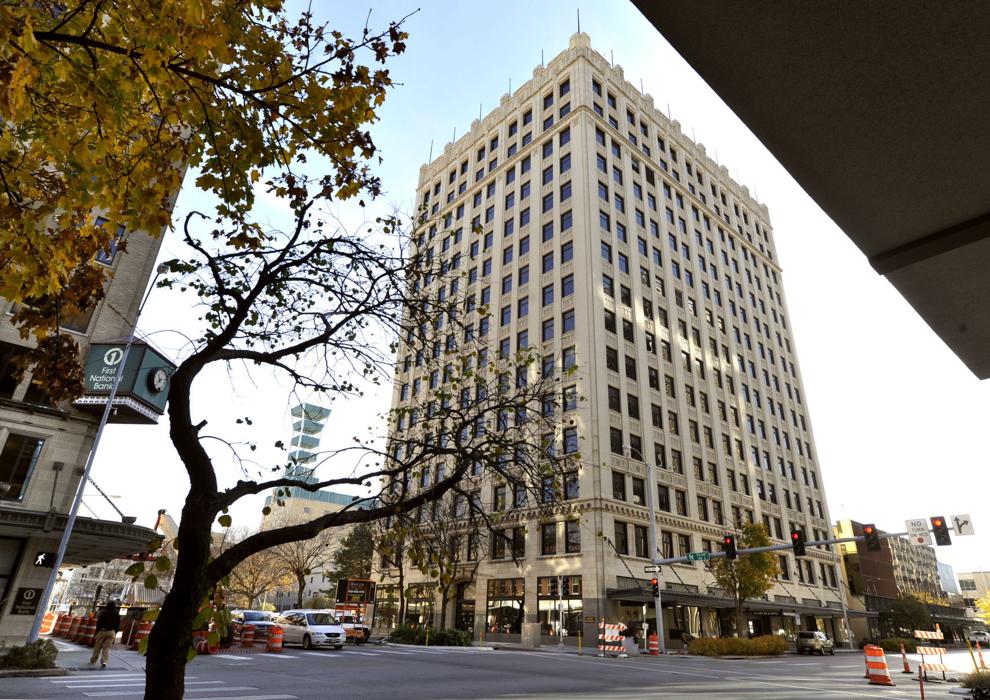 4. Graduate Hotel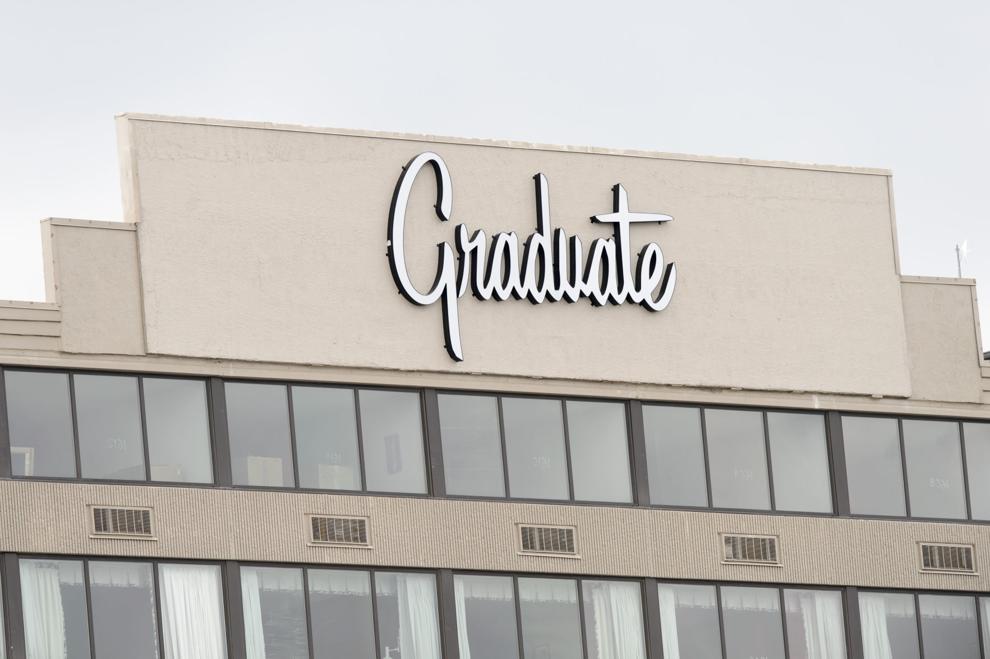 3. U.S. Bank building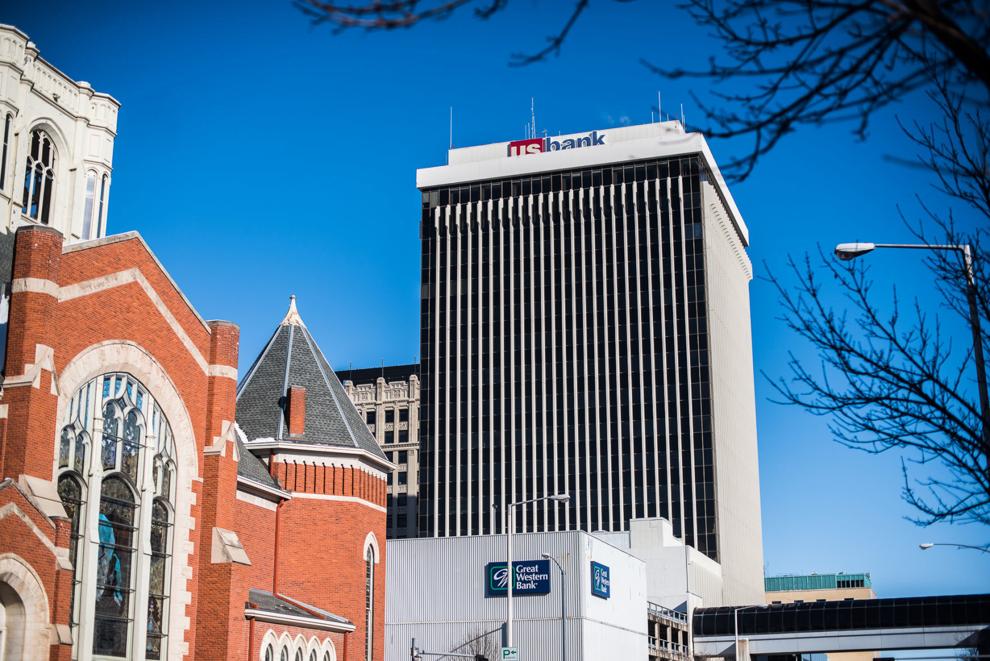 2. Lied Place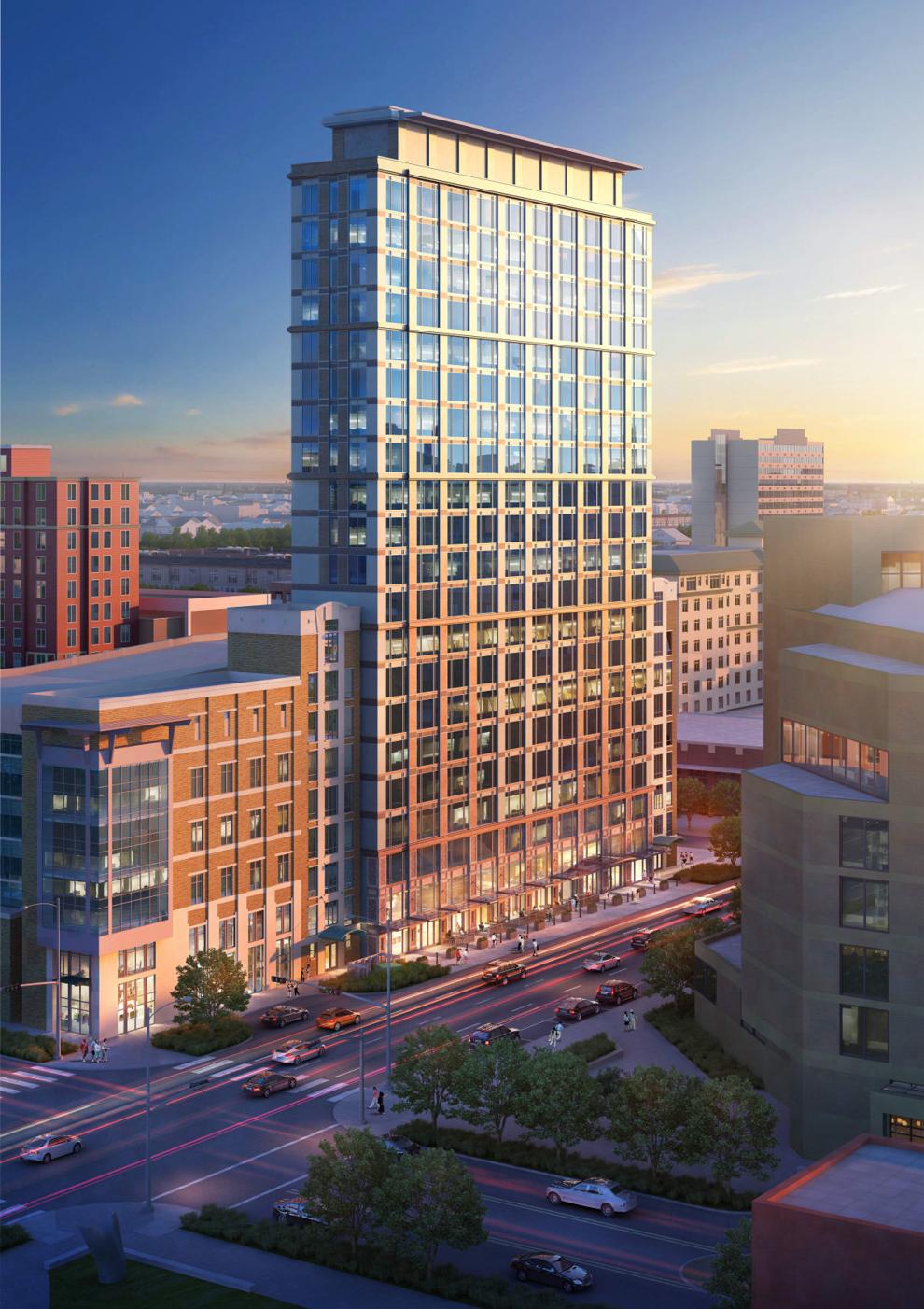 1. State Capitol